I challenge you to find anyone who's heard of Jonas Peterson and doesn't love him. His meteoric rise to 'rockstar photographer' status has been quite frankly ridiculous but with the credentials and talent he has behind him,I can't help but know that this success is nothing short of deserved.
So popular is Jonas now that I usually don't even ask if I can blog his weddings anymore because more often than not they are snapped up by other bloggers quick smart but when I saw Sian & Barry's beautiful Bali wedding I knew I had to give it a go…and what do you know, he said yes!
I was lucky enough to even get chatting with the couple all about their awesome wedding too. Hella bonus! The wedding was held in the beautiful Villa Pemutih, Padang Padang, Bukit Peninsula, Bali. The couple actually live in Dubai so they decided to employ a local wedding planner to organise most of the legalities and details for them. They really wanted classic local dishes for the food to had a local Indonesian Buffet by a local company, Bali Catering Company including some of their favourites – Gado Gado, Beef Rendang & Fish Curries. The same company also supplied all the cocktails which helped to keep the wedding intimate and relaxed. "We didn't want to over complicate things, it's Bali after all" the couple told me!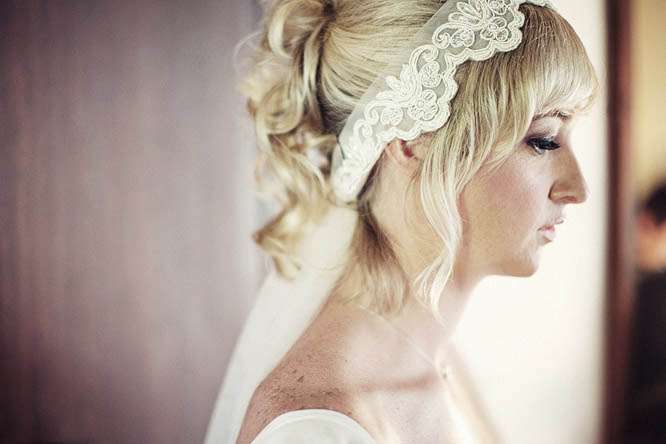 Both the bride, groom and groomsmen outfits were designed and tailored in Dubai by a locate expat tailor called Montexa. "It was slightly complicated for the groommen, as most of them are located in different parts of the world, so we didn't have a proper fitting until Bali. However it all work out in the end" the couple were pleased to tell me.
The couple have always been huge music fans and so music played a massive part in their wedding. "We basically first hooked up in Glastonbury 98 to the music of The Headhunters" they told me. "So thought of having a 'One Night Only' theme, in line with a love for live gig's and music in general. Our invites were a A3 gig type poster, than we had a CD's made up for the guest – CD slick attached, with a samples of some of the music from the night i.e. The Cure, The Blackbirds, Al Green, Grandmaster flash, Fat Freddy Drop etc. The wedding was a celebration of our time together, I suppose more of a party than your traditional weddings. Everyone ended up in the pool by 9:00pm."
A huge Rock n Roll thanks to Jonas for sharing this way-too-fabulous images with us and to Sian & Barry for all the great wedding info. I feel the need for some sun right about now!
Credit: Jonas Peterson
Venue: Villa Pemutih, Padang Padang, Bukit Peninsula, Bali
Food/Drinks: Bali Catering Company
Bride's outfit: Montexa
Groom/Groomsmen Outfits: Montexa