One of the many pretty damn awesome things about running my blog is the amazing wedding vendors I've met along the way. People I wish I'd known about when planning my own wedding back in 2007/08. Luckily for you though I'm here – still as wedding obsessed as ever to share my finds with you and I think you're going to go nuts for Lucy Ledger and her wonderful retro and kitsch stationary designs. I was lucky enough to be able to interview Lucy this week. It went a little something like this…
Who are you and what do you do?

I am Lucy Ledger and I own Lucy Ledger Designs Stationery Company. I design vintage inspired stationery for couples who are looking for something fun, quirky, unique and personal for their wedding day!
Where are you based and where in the world can you send your work?

I am based in Sheffield but I can send work anywhere in the world.
Can you tell me a little about the process of your custom design service?
I LOVE working with brides and grooms to create complete bespoke designs- the quirkier the better! To start the process off I would ask the couple to send over images that they have collected that inspire them, and then I would either communicate via email or arrange a face to face consultation depending on the couples wishes.
My Prices are upfront and I charge a one off fee of £50 for a complete bespoke design. The prices are then the same as the off the peg ranges.
Does the client have complete control over the design or do they pick from templates?
Both really! For more budget conscious brides I advise that they customise an existing design as I don't charge for that service, however for a one off charge of £50 a couple can have a complete bespoke design created, tailored to their specific wants and needs!
What is your most popular design?
It really depends on the bride and groom! At the moment I have couples who love the Country Garden collection for its quintessential Englishness! The more quirky brides always love the Cupcakes and Cherries on the Afternoon Tea and Cherry Ever After collections!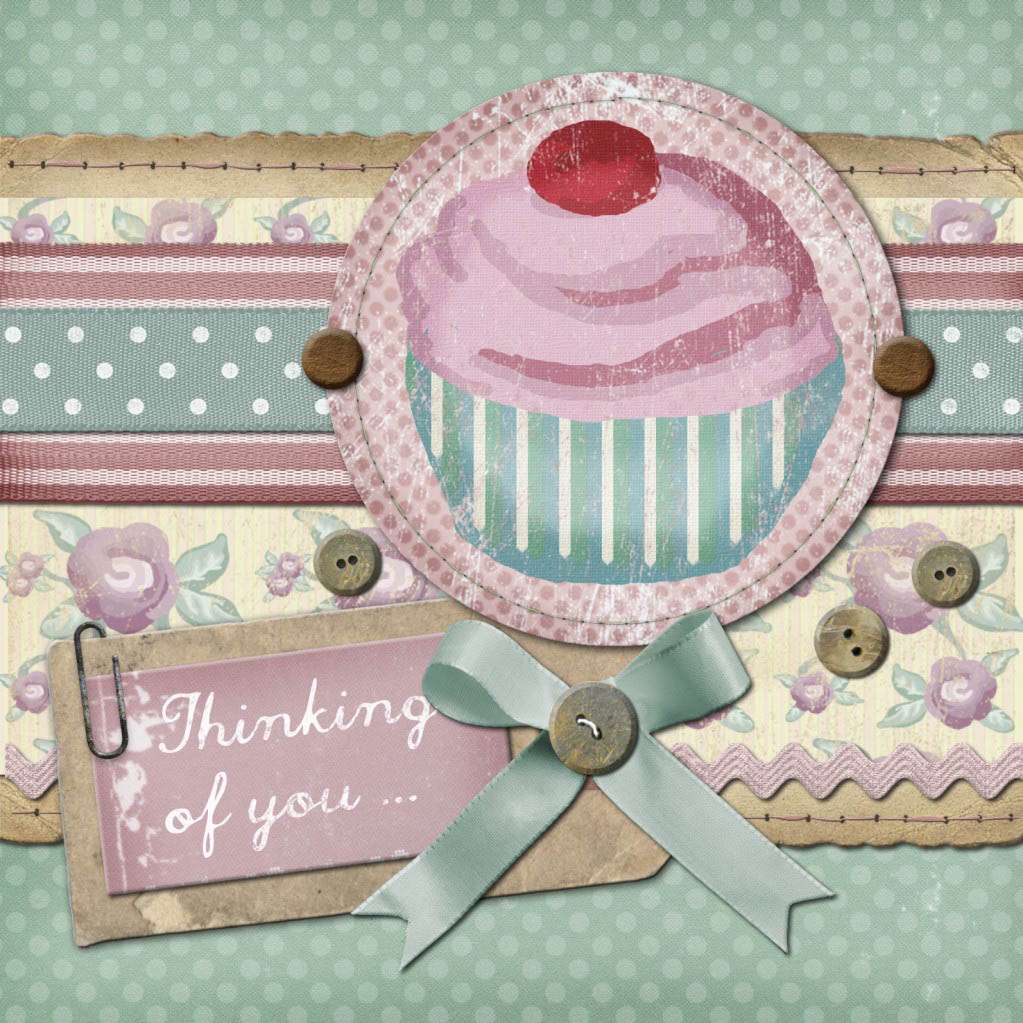 Who/what are your biggest influences? Whose work do you really admire?
As an artist I would have to say that Peter Blake has been my biggest influence right throughout my education and career to date. A fabulous 'Pop' Artist who's most famous work was the 'Sgt peppers lonely hearts club' album cover- I actually got to meet him at a lecture a few years ago which was amazing. His collage work in particular has influenced me and his love for nostalgia. His piece 'The Toy shop' is my all time favourite piece of art!
I also love all things interior since we bought our 18th century cottage a few years ago. I haveabsolutely loved decorating it and it is jam packed with Gisela Graham, Cath Kidstonand Laura Ashley loveliness! A very inspiring place to live and work!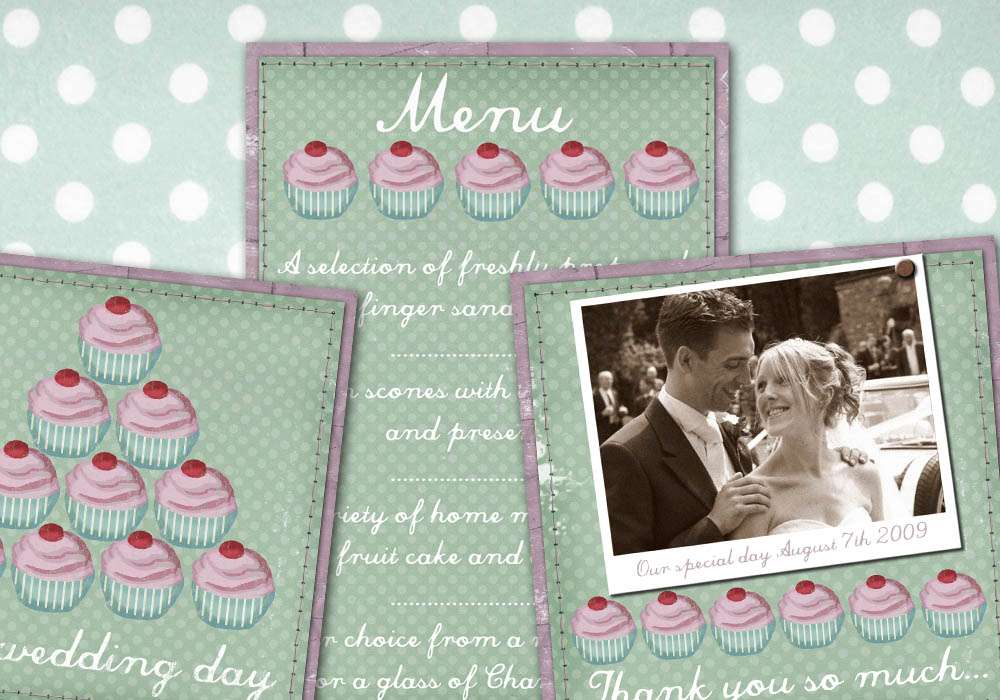 How did you start your business, what and why did you begin?
I have been a professional illustrator and graphic designer for 10 years and I decided to set up Lucy Ledger Designs after planning my own wedding in 2009. I was looking for stationery and I became aware that there wasn't anything out there that was quite right for the wedding we were planning. I wanted a relaxed and informal feel to my stationery- something that would make guests feel that they were going attend a warm, personal occasion. After looking and finding nothing suitable I decided to create my own stationery and that is how the company came about!
Who or what are your perfect clients?
I love brides and grooms who are true to themselves and don't just do what they think is expected of them when it comes to a wedding. All the couples I have met and worked with so far have been amazing and inspiring in their own way, everyone is different and that's what makes my job so enjoyable!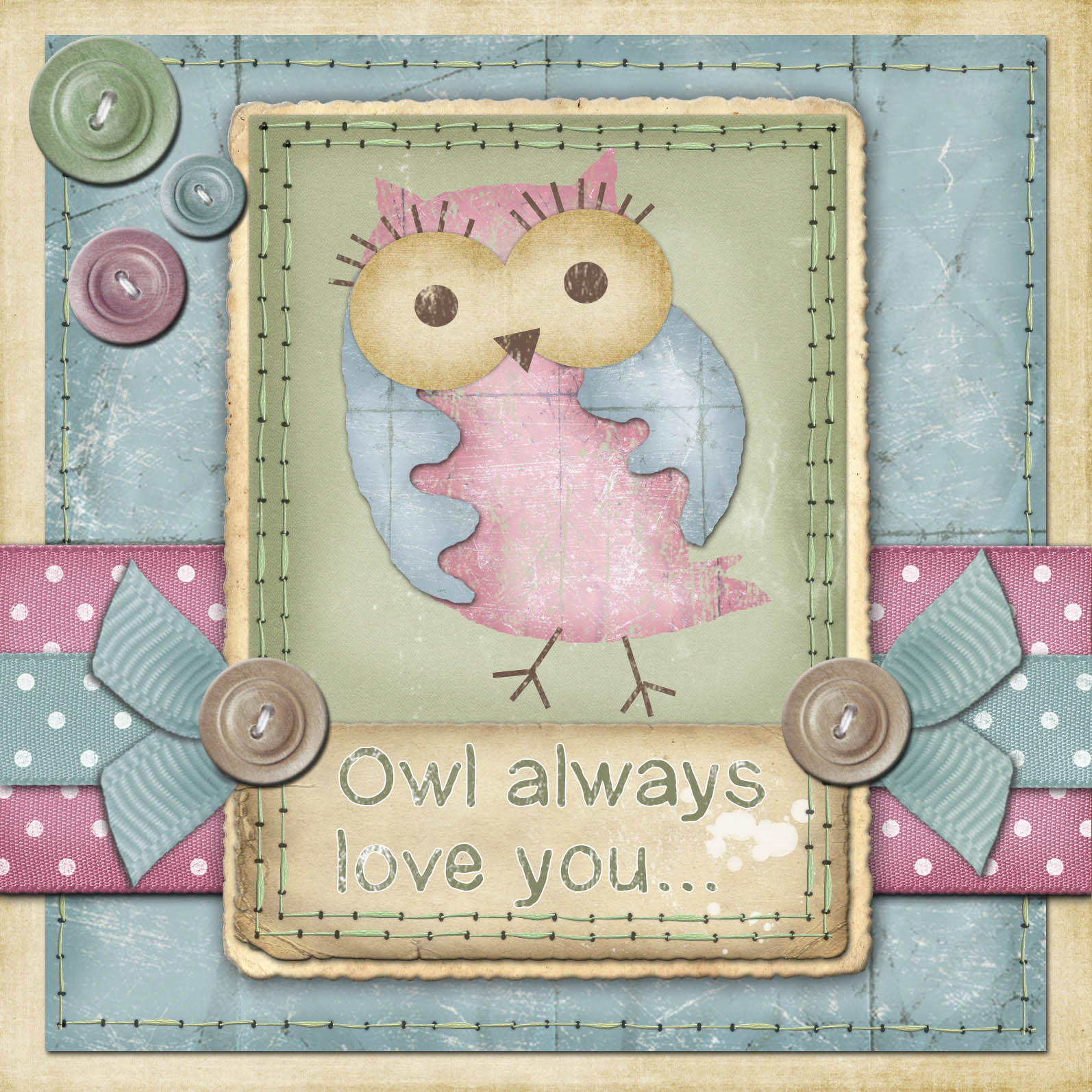 What do you love about weddings?
When I got married last year, what hit me was how wonderful it was to have everyone you love in the same room! The feeling is overwhelming! Weddings in general are such happy occasions, I love couples who put a personal touch into their big day and you can't beat seeing a bride and groom totally in love.
Why do you feel your designs are perfect for a rock n roll couple?
I feel my designs are perfect for a rock n roll couple because they are completely fun quirky and unique like the couples themselves! The designs also provoke a fun and informal feeling that will let their guests know they are in for a very personal and unforgettable day.
Tell me a little about your favourite ever commission and why?
I am currently working on a couple of commissions that I just love: A summer fete design and a British seaside design, I love the fact that couples are embracing all things British at the moment! If these designs are successful I will be adding them to my collection later this year.
What would you say your greatest achievement has been to date?
I think the greatest achievement has been to actually set the company up! It's a big decision to start up a business especially when the country is recovering from a recession.  When I did decide to set it up however, I was really pleased that the reaction from the public and media has been so positive and the response has been overwhelming! I'm really glad I decided to go for it and it was definitely worth the risk.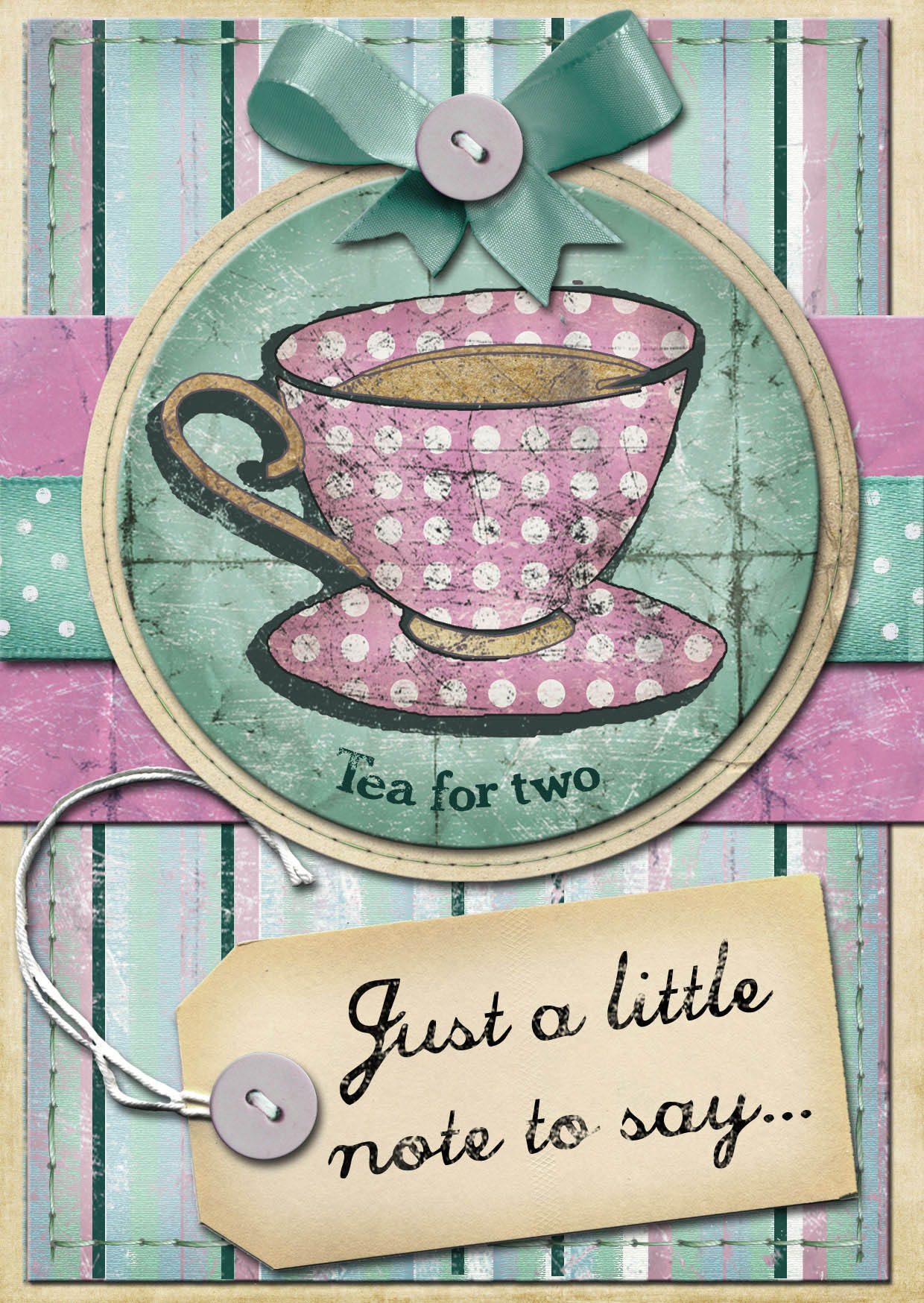 Why are the invitations so important?
I think picking your wedding stationery is probably one of the most important and exciting parts of planning a wedding as it sets the tone and atmosphere for the big day. It is the first thing guests will see and it will give an indication of what kind of wedding is being planned.
Some Rock n Roll Brides might be on a budget and want to make their invitations themselves. Why do you think they should spend that little bit extra and get something made by a professional?
Making your own stationery is ok, but more than likely you are going to get a similar kind of design as many other brides simply because of what is on offer at various craft shops. If you want to be truly unique then it is worth paying a little extra and getting a designer involved.
Also, as I only got married last December I still have a clear memory of me staying up until 2am finishing order of service booklets! Paying someone else would have definitely taken away some pre wedding stresses!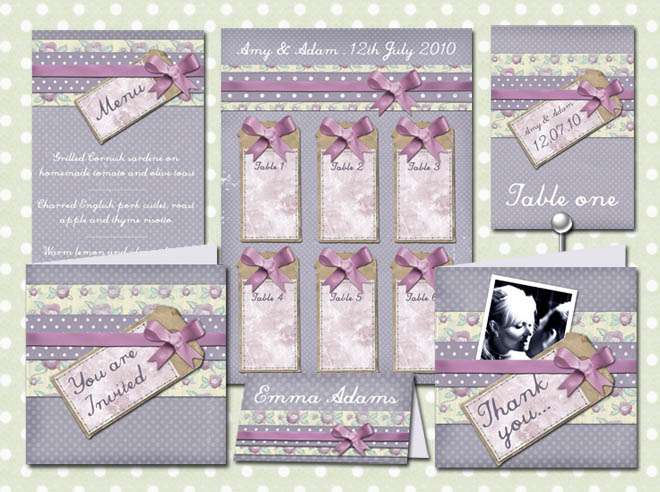 Can you give us an idea of price range?
More than anything I want to keep my stationery affordable and not inflate any prices just because I am designing for a wedding. This is why my invitations are the same price as my greeting cards. I keep all my prices upfront and there is a full list on my website where brides and grooms can pick and choose what they want to include in their stationery package.
My place names start from just 50p and my invitations start from £2.00. A fully designed photo printed seating plan starts from just £20.
What can we expect from you in 2010?
Over the past few months I havehad so many comments from couples who are want to do something exciting with their wedding photos and memorabilia. In response to this I have exciting plans to include an Aprèswedding section later this year which will feature fab and quirky ways of storing memories after the big day- from funky wall prints to scrapbook style photo books!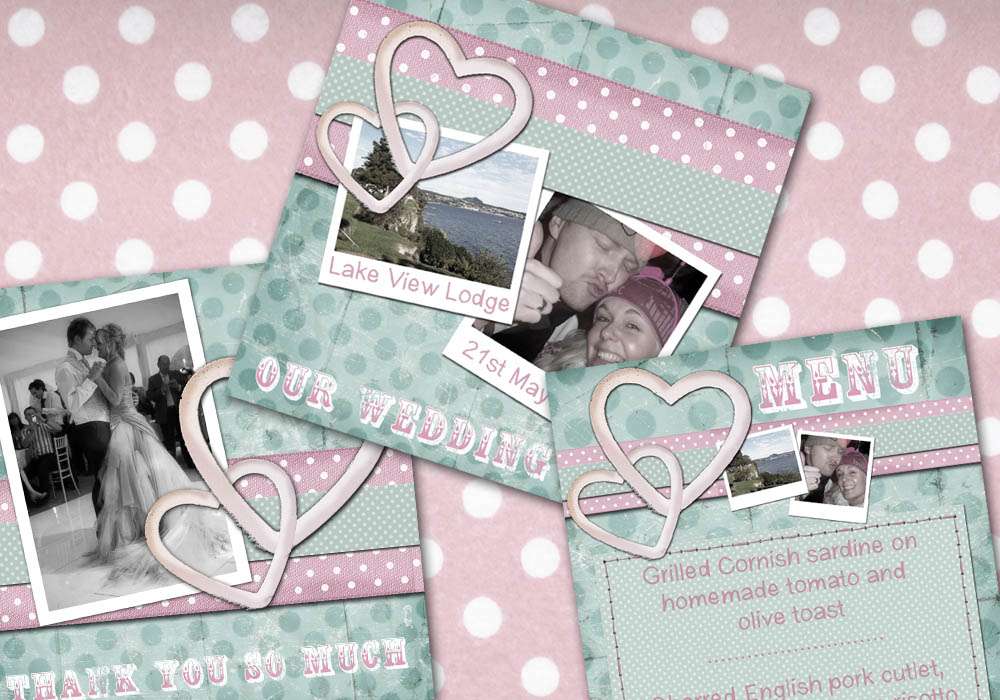 Thanks to Lucy for taking the time to share her wonderful work with us today. You can see more of Lucy's designs on her website and can contact her via email to enquiries@lucyledger.com or by calling 07540 977428.
If you are a photographer or wedding vendor and would like to be considered for an Under the Spotlight feature, please don't hesitate to drop me an email!