I don't feature a whole lot of boudoir on Rock n Roll Bride, not because I don't like it or approve or anything like that (hell, I did one!) But it's quite rare that I get sent boudoir submissions that have a Rock n Roll edge. A lot of what floats around the internet is all sexy, see-through underwear, airbrushed to perfection, lying on a messed up bed…page 3 inspired…you catch my drift. Anyway, when this session from Jessica Zais landed on my desk I saw none of that.
Courtney showed up to her boudoir session ready to go with two vintage swimsuits (the black one belonged to her grandmother and was actually a lifeguard uniform – sexy!) The result is a classic, 1930's elegance that I just can't get enough of.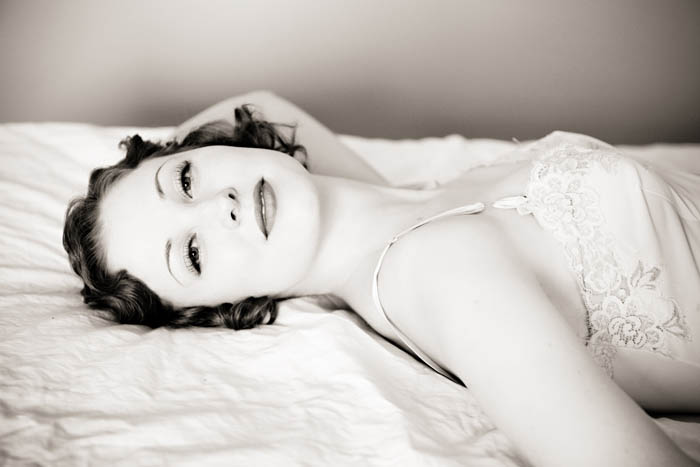 Thanks to Jessica for sharing these with us!
Credit: Jessica Zais Photography