I am really starting to fall head over heels in love with Matt Johnson Photography…and I'm not afraid to admit it! His images are subtle, unobtrusive and captures beautiful weddings with all the justice they deserve.
Elodie & Greg's wedding was one I fell in love with as soon as I saw the first frame. Her amazing vintage-inspired outfit, jewellery and so-now white lace gloves make me smile with glee and his rad groom style puts every other groom to shame! The no-jacket/waistcoat look is totally Rock n Roll and looks way-too-cool when matched with his boys in braces. The details of this wedding are to die for – from the birdcages, the white heart motif, the retro 'admissions' sign, the outdoor chandelier. Awesome.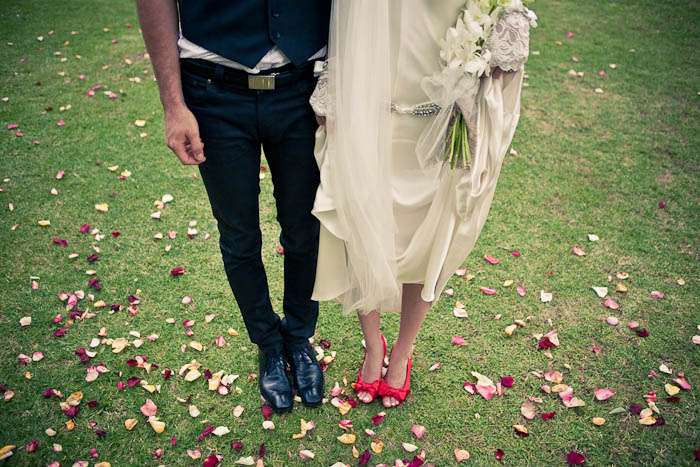 Thanks to Matt for sharing this wedding with me. I can not wait to feature more of his work asap!
To see more of Matt's past weddings, check out his blog – like now!
Credit: Matt Johnson Photography