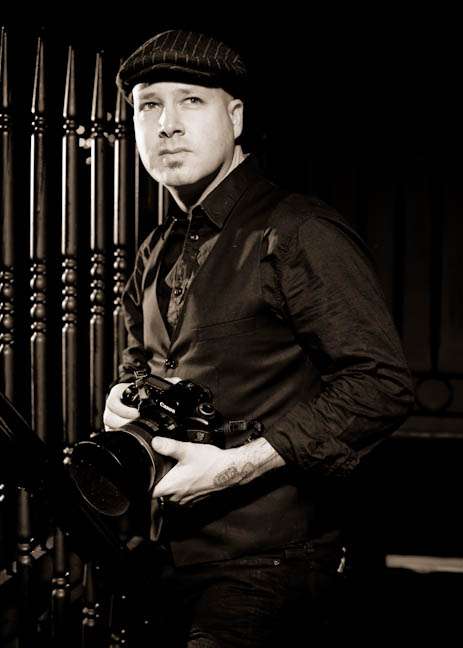 Not only am I loving sharing some truly fabulous photographers and vendors in this Under the Spotlight series, but I actually feel honoured that so many ass-kicking professionals want to share their work with me (and you!) Today's interviewee is Jeremy Harris, an authentically rad and totally rock n roll photographer based in New York. With a passion for music, tattoos and yoga (!) he is most certainly the perfect candidate for a spotlight feature on Rock n Roll Bride and I hope you love reading about him as much as I did interviewing him.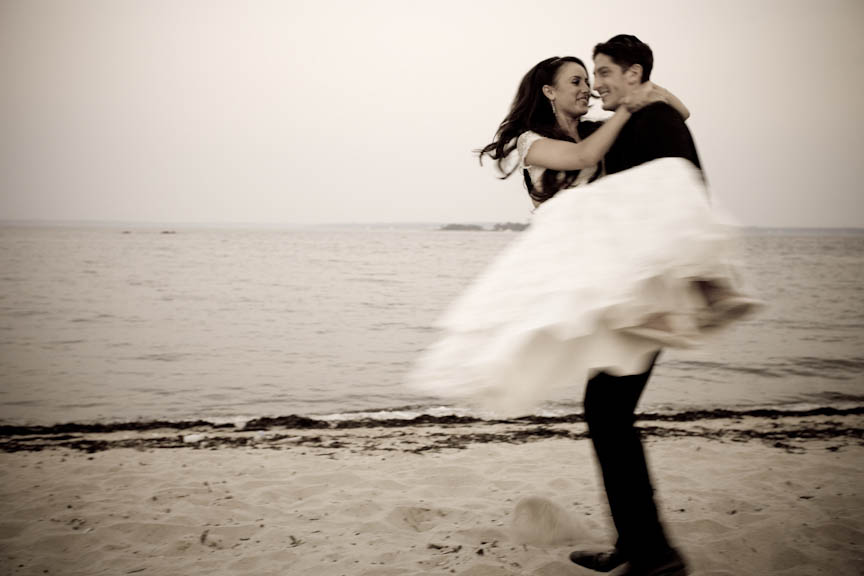 Who are you and what do you do?
Jeremy Harris.  What do I do……hmmm, that's not an easy question to answer.  I'm a photographer by trade, if that's what you mean, but I also an avid bicyclist, yoga enthusiast, artist.  I enjoy cooking,  a good bourbon, tattoos, live rock show in small clubs
Where are you based and what cities/countries are you available to for work in?
I am based in New York and am available to shoot anywhere.  I have a valid passport and love to travel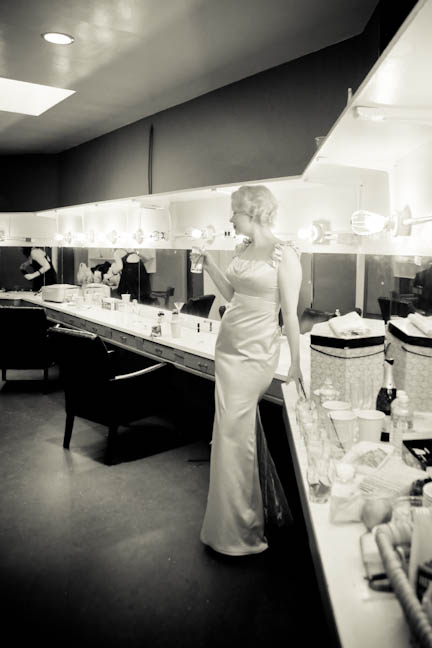 Who/what are your biggest influences? Whose work do you really admire?
Anton Corbijn, Diane Arbus, Tom Waits, Mark E. Smith, Hunter S. Thompson, William Burroughs.  I really admire the work of all the people who have tattooed me over the years.  Now THAT's a real talent!
How would you describe your style of photography?
An edgy mix of editorial portraiture, fashion, photojournalism and lifestyle.  I lean towards a classic and sometimes vintage look with a variety of b/w and color. I like appeal to a wide variety of clients, from the wacky tattooed couples to the couples who might be a little more conservative and traditional.
Do you have an ethos to which you stand by in regards to your photography?
Create the best images possible no matter what the conditions, or amount of money involved.  Have as much fun as I can in the process.  When I'm having fun, my clients have fun.
What or who made you get into photography? How did you get into photographing weddings?
I discovered a love for making photos in High School.  It was a medium of expression that just felt right for me.  At the time I was really inspired by the images I saw on the albums I was listening to.  Anton Corbijn's images of Depeche Mode, Echo & The Bunnymen, and U2 had a profound effect on me and where a big inspiration.  At the time I was living in DC and going to lots of shows: Fugazi, Jane's Addiction, Flat Duo Jets.  I always had my camera with me.  My love of rock photography expanded when I moved to San Francisco and emerged myself in the rock scene there.  So many good bands!  The Mummies, Zen Guerilla, The Holy Kiss, etc.  I started making friends and became fairly well known in town for my work.
I got into shooting weddings though friends and friends of friends.  Before I knew it I had a strong body of work and was getting more and more requests.  When I moved to NY last year I decided to expand my wedding business.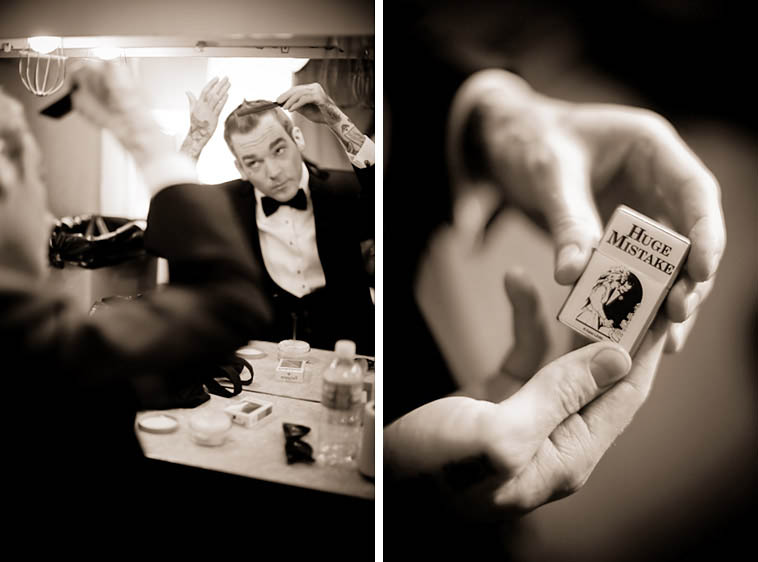 You have a real passion for music and rock n roll. How,  if at all, do you bring this into your wedding photography?
Yes, I do.  Shooting a wedding for me is like shooting a rock concert and band portrait session.  Fast paced, exciting, and often spontaneous.  I have to rely on my instinct, personality, and ability to direct to get the shots I want.  As well as the willingness of my clients to try something fun.
Who or what are your perfect clients?
Well, I have yet to work with anyone who I didn't really like personally.  I try to build relationships with my clients that either become friendships or continue on a business level.  I guess the perfect clients are the ones who are super cool and easy to work with.  They love to be photographed and take little if no direction to make the fun creative photos.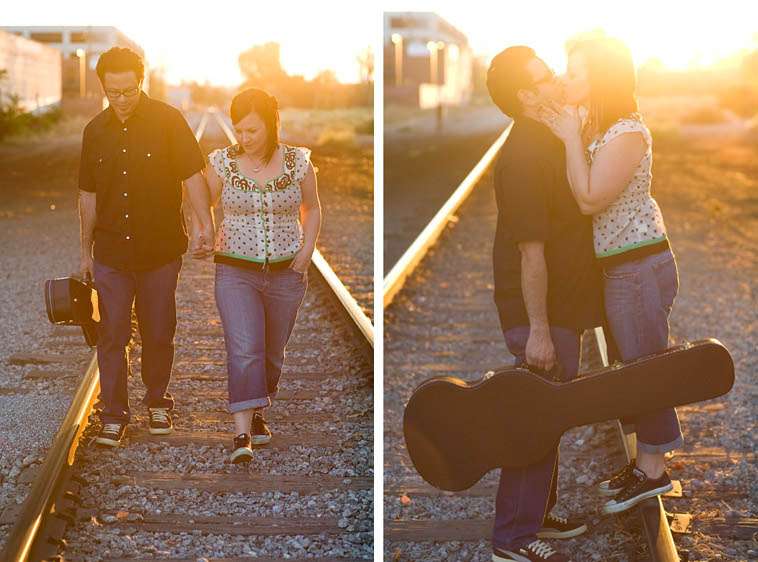 What do you love about weddings?
Well I gotta admit I'm a bit of a romantic sap.  Hanging out with people who are in love and happy on such a special occasion is amazing.  Also who doesn't love a party?  Though I am working first and foremost, I do have a great deal of fun at weddings.
What do you hate about weddings?
Nothing, really.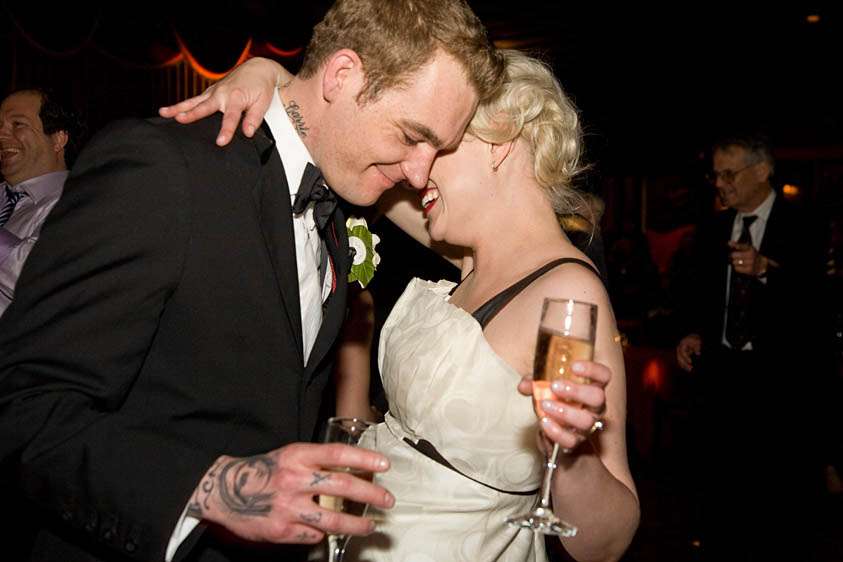 What do you think makes a great rock n roll wedding?
A creative, fun couple, with a cool look, who wants do something unique with their big day.
Tell me a little about your favourite wedding ever and why?
Well so far it has to be Carrie and Brady's wedding at Bimbo's 365 Club in San Francisco.  They are friends of mine, so that was great, but the wedding itself was exactly how I would want MY wedding to be (which hasn't happened yet, btw).  In a classic 1940's swing club, dressed to the nine's, surrounded by all my best friends and family.  They had a great DJ that played a variety of garage rock, soul, r&b, and new wave, as well as a live band (also friends of theirs) who put on a amazing performance.  Brady is musician himself (Black Cat Music)  and is heavily tattooed.  So there were lots of tattooists, and musicians there, which made for great photos.
What would you say your greatest achievement has been to date?
Staying alive and working as a freelance photographer
If you could photograph anybody's wedding whose would it be and why?
I think shooting a REAL rock star wedding would be cool.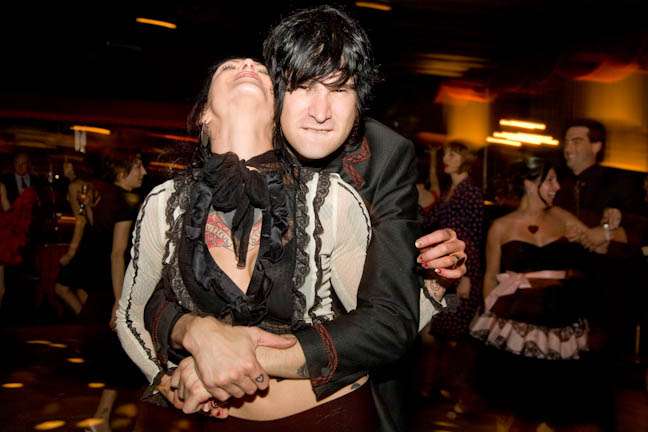 What advice would you have for couple's on the wedding photographer hunt? What is a sign of a good/bad wedding photographer?
Rule one, find someone with EXPERIENCE.  Everyone these days has a digital SLR and calls themselves a professional.  Shooting weddings is not easy, and to get really great shots takes knowing what will happen in advance and being ready for it.  It also takes a keen eye for light, and how to create good light if it's not available.
Rule two, find someone who you really like as a person.  If you can have a good time with the photographer over drinks at a bar, then you'll have a good time with them during the shoot.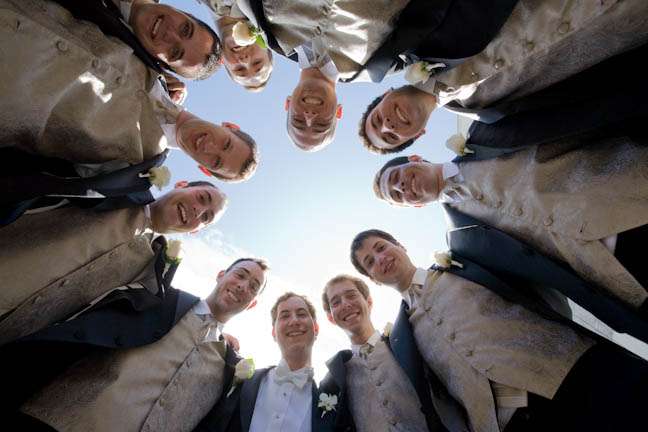 What role (if at all) have wedding blogs played in promoting you and your work so far?
I find that blogs are the most cost effective way of reaching the type of people who I would like to work with.  So many people use the internet these days and it's cool that there are so many different wedding blogs that cater to so many different types of people.
Do you have any advice for budding photographers out there who want to get into weddings?
Second shoot for a photographer who's work you admire.  Build up some experience and hopefully a portfolio (I always let my seconds use their own photos) without having all the responsibility.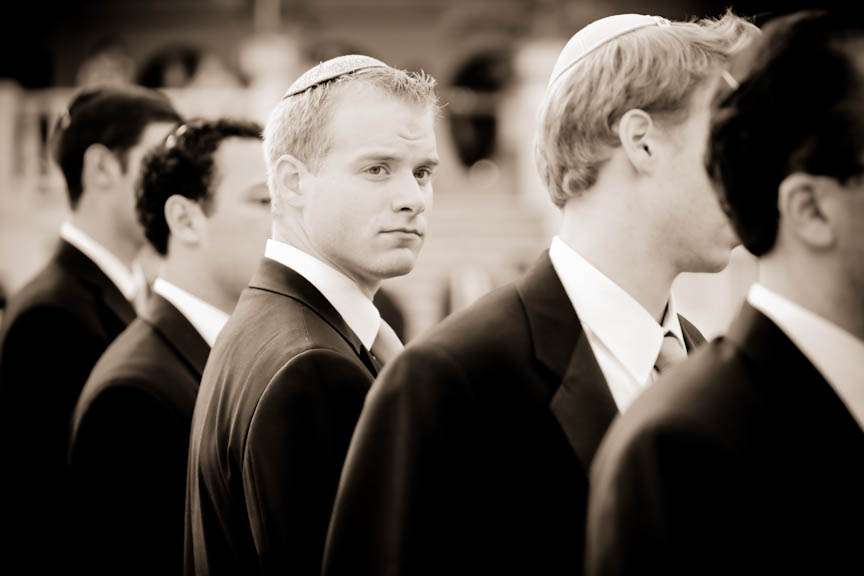 What can we expect from you in 2010?
Lot's of good stuff!  I'm consistently shooting bands for Kerrang! Magazine in London, have a cover/feature in Bicycling Magazine coming out in April, and have a bunch of weddings booked for Spring and Summer.
What are your goals and aspirations when it comes to your photography?
My goals are to make a decent living doing what I enjoy for as long as I can, and to create work for myself that has nothing to do with my commercial aspirations.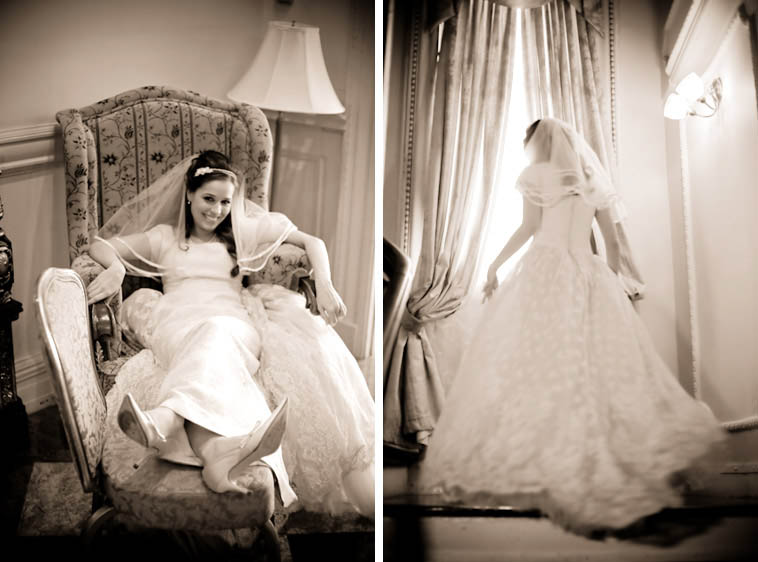 Thanks to Jeremy for taking the time to share his Rock n Roll photography with us. For more information about Jeremy Harris head over to his website. You can contact Jeremy by phone on 415-786-2027 or by email to jeremy@jeremyharris.com
If you are a photographer or wedding vendor and are interested in being featured in a future 'Under the Spotlight' post then drop me an email for all the info.