I've decided not to schedule any post today. My Grandma died on Saturday morning of Cancer and today we are all going over to Ireland for the funeral. Sad.
RIP Grandma, we all love you very very much.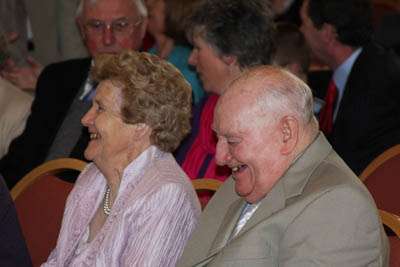 Grandma & Grandad at our wedding April 2008. They were married 57 years.