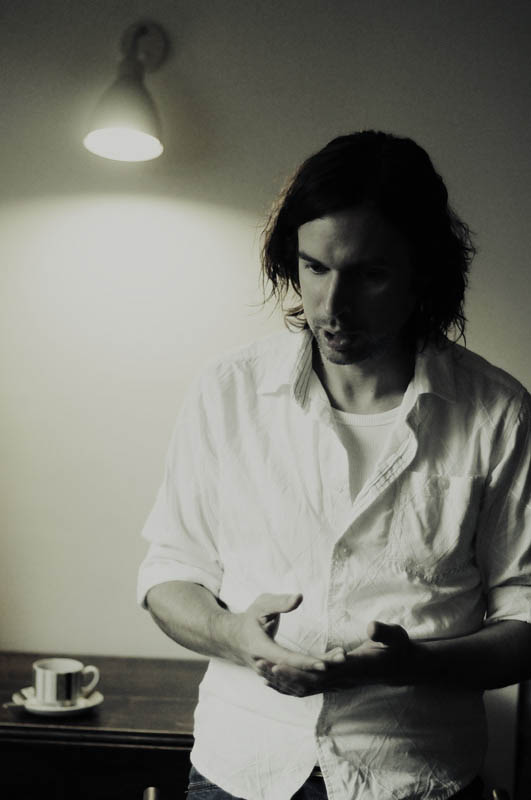 I've got a true Rock n Roll photographer to share with you today! Jordan McLachlan's music business background certainly gives him the credentials worthy of shooting your Rock n Roll wedding. "I've worked in the music industry for more than 10 years as magazine writer/editor and photographer," he told me "Plus I've run a PR/marketing agency looking after music clients. So over the years I've written for most of the big specialist titles like Guitarist, Total Guitar and Rhythm magazines (I still do odd bits for Rhythm – the most recent interview is a cover with Dominic Howard from Muse that hits the shelves next month)."
With the gorgeous texture and tone, and the subtle, muted hues throughout his documentary styled images, there's certainly a lot more than guitar riffs behind Jordan McLachlan.  Let's get on with learning more about the man behind the music shall we?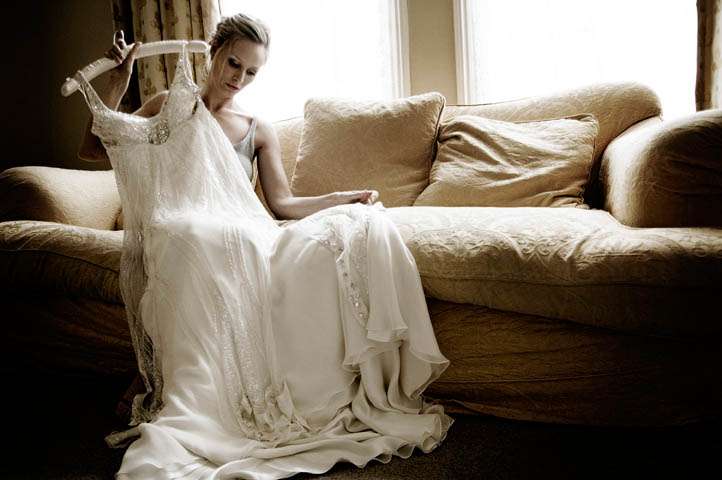 Who are you and what do you do?
My name is Jordan McLachlan and I'm a photographer. One of the things I do is slightly quirky-but-pretty documentary wedding photography.
Where are you based and what cities/countries are you available to for work in?
I live on the Essex/Herts border about an hour from London. So London, East Anglia and the South-East are on the doorstep, but I love to travel …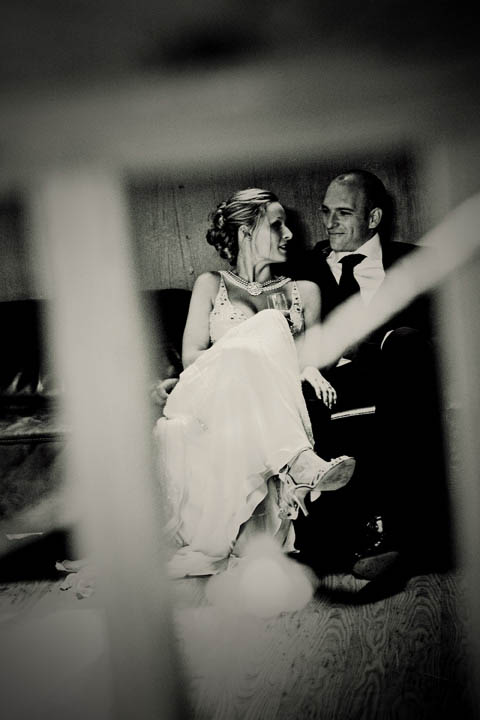 Who/what are your biggest influences? Who do you really admire?
In terms of long-standing influences, Antonin Kratochvil (www.antoninkratochvil.com), Steve Gullick (www.gullickphoto.com), Anton Corbijn (www.corbijn.co.uk), Rankin (www.rankin.co.uk) – there are loads of people to be honest. I come from a music industry background, so the rock photographer guys made a big impression initially. In terms of specific wedding photographers it's Jeff Ascough (www.jeffascough.com) and WhiteSmoke in Poland (www.whitesmokestudio.com). WhiteSmoke are so far ahead of the curve it's not funny.
What or who made you get into photography?
I always dabbled as a kid, but playing guitar was the big thing for me growing up. I started working on music magazines as a writer when I was 22, I was around photographers all the time and I quietly started working on pictures again. By my mid-20s I'd somehow not become a rock'n'roll legend and photography was far more creatively satisfying by then, so the switch was made. It was a gradual re-conversion I guess.
Since then I've shot – and continue to shoot – bands and artists for music companies including Paul Reed Smith guitars and Roland UK, and for fashion/lifestyle clients including Ikon Footwear and fitness training company Premier Global. Weddings weren't part of the plan until a couple of years ago – I was surprised at how much I enjoyed them and the creative freedom I had, so they're the focus for 2010.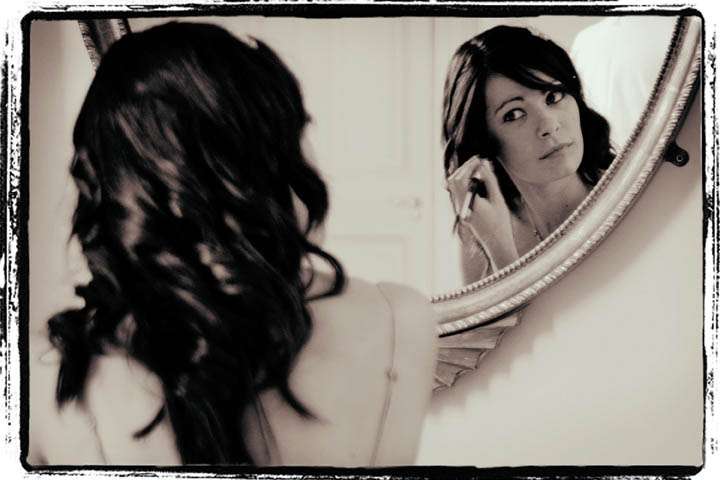 What do you love about weddings?
People looking their best, having a big old party – I like being intimately involved in documenting all that, but being slightly 'outside', looking in.
The other thing is that a wedding book means the world to the client; with the commercial work I do, no matter how important an ad or brochure shoot seems at the time, it's not going to be part of a family history.
What do you hate about weddings?
I love food, so the worst thing is when the meal comes out looking beautiful. Partly because I'll be thinking, "I could definitely handle dinner right now", and partly because it'll make my own culinary efforts look like a dog's dinner.

Tell me a little about your favourite wedding ever and why?
The first one I ever did I guess. For the sheer adrenalin-flowing, heart-pumping anxiety before and during the day, then the relief as I browsed the images and realised that I hadn't screwed it up. And then the fact that I was on a flight to Ibiza to join friends first thing the next morning. I felt I'd earned that holiday.
I've produced much better work since, but that first one will always be a bit special for starting the ball rolling.
What advice would you have for couples on the wedding photographer hunt? What is a sign of a good/bad wedding photographer?
It's self-serving advice, but don't skimp on photography. It might be a cliché, but it's one of the few lasting elements of a wedding – and a really great book of the day will be something that will be handed down through generations.
Anyone with the taste to be reading this blog (he's got brownie points with me!) will know a good photographer when they find them – someone whose work they love, who they'll be happy to have as a big part of their day.
On the other hand, bad wedding photographers list their camera gear on their websites and use Photoshop's Diffuse Glow too much.
What has been the highlight of your career as a wedding photographer so far?
The great thing about any artistic pursuit is that it's a series of mini-highlights, I think. Every time the planets align and the shutter opens at precisely the right moment, or you nail a look in Photoshop is a highlight in my book. It's a bit Zen, isn't it?
What role (if at all) have wedding blogs played in promoting you and your work so far?
None, which is why this one is exciting. To have a resource that brings together the 'alt-wedding' community in the way Rock'n'Roll Bride does is brilliant. Wedding photography is so personal, I want to talk to people who 'get' what I do, people who understand an aesthetic where photos with movement, grain and grit are all part of the fun. This blog does that perfectly…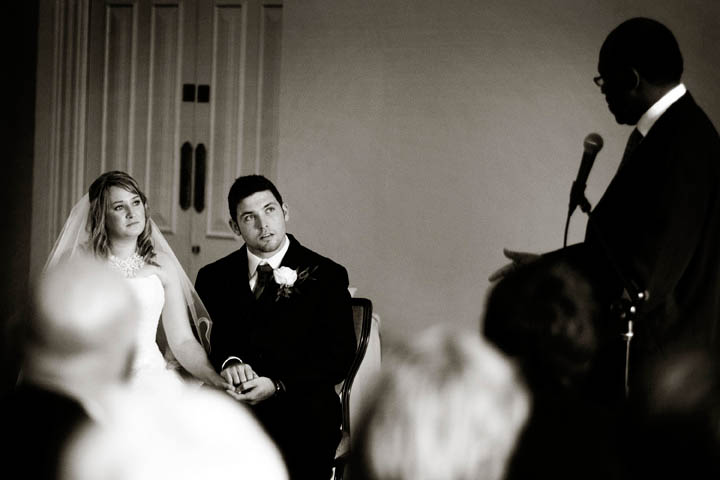 Do you have any advice for budding photographers out there who want to get into weddings?
Only the most important advice you'll ever hear – when it comes to internet forums, be very wary of people who conduct their own lens sharpness tests. Particularly if they involve photographing brick walls.
I think you'll agree this man is seriously rocking. Go check out his website for more gorgeous imagery and kick ass attitude. You can contact Jordan by phone on +44 (0) 7787 531 575 or by email to hello@jmclphotography.com
If you are a photographer or wedding vendor and are interested in being featured in a future 'Under the Spotlight' post then drop me an email for all the info.