I wanted to share a few images of Caitlin on her wedding day as I think she looked every bit the simple vintage beauty.
We had an intimate wedding with the whole family bringing it together from the dress, the caterer and all the details in the house
for the reception. I chose the vintage look because it not only totally works with my own personal style, it is a classic look that will never grow old. I didn't want to look back 20 years from now and say "What was I thinking?!" Even now if you look at pictures from the '40's and '50's, you can only say how beautiful and glamorous everyone and everything looked.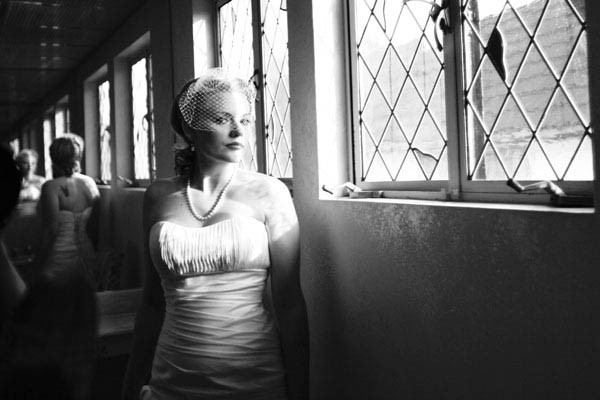 My dress was something we found in a boutique wedding dress shop in Los Gatos. Actually it turned out to be a better pick for me then the $6500 designer dresses that I originally had wanted! (Mine was only $500!!)
Thanks to Caitlin and Jessica for sharing these words and images with us
Credit: Jess Epstein Photography