The vintage boudoir style is everywhere right now and it really seems to be sparking people's imaginations! I love how different people perceive things in their own unique way… Obviously my recently shoot was miles away in style to this one sent to me the other day by Courtney Wilson, but the brief was the same – to create some stunning boudoir images with a vintage flair.
Courtney told me all about her inspiration behind this shoot:
There was an image from Destry Rides Again (1939) where Marlene Deitrich is posed oh-so-sensually in her deluxe boudoir. I saw this image and was completely inspired to theme a shoot around it (the black and white shot was my interpretation of the actual image). The model is my sister, Eva, and she was a very willing subject on a rainy day at my home. After ransacking the whole house, we pulled together our favorite vintage accessories and went to town! Eva wore all her own clothes and I styled the shoot myself. her amazing shoes were from Shoegasm in Manhattan.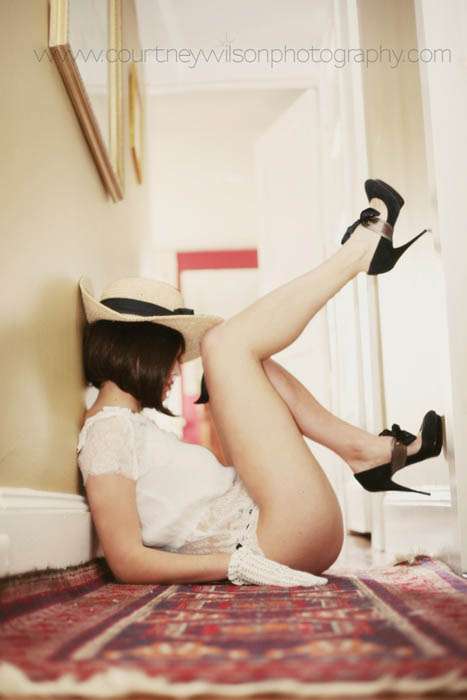 Thanks to Courtney for sharing her vision with us
Credit: Courtney Wilson Photography