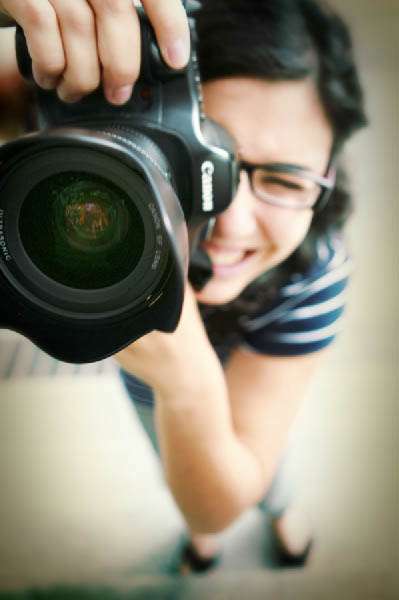 Self Portrait by Erica Berger
As you are probably all well aware, I have a bit on an obsession with amazing photography and sharing fantastic undiscovered talent with you all. I first came across Erica Berger very early on in my blogging career and have continued to be blown away by her innovation, style and use of colour ever since. I am honoured to bring you this extra special edition of my 'Under the Spotlight' feature. Be sure to go check out her website and flickr – she has one of the BEST streams on Flickr I swear!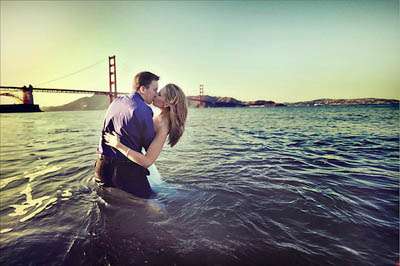 Hi Erica! Can you let everyone know who you are and what you do?
Who are you and what do you do?
My name is Erica Berger and I am a wedding photographer who specializes in trash the dress. I am based out of San Francisco and I will work anywhere. I love to travel!
Who/what are your biggest influences? Who do you really admire?
I really admire Kelly Moore. She is an amazing person and her work blows me away. Each of her images speaks to me and I think that is the most important thing with photography. In order for me love a photo it has to take me.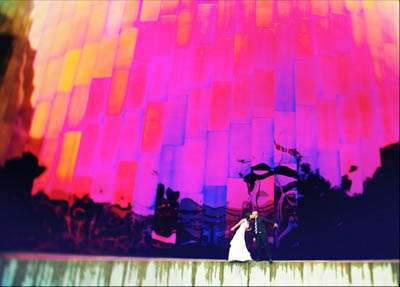 What or who made you get into photography?
I was a Photoshop artist first – going to school for graphic design. I always loved photography but I thought photographers were dreamers. One day I just had enough of school – stopped going for the summer. I woke up everyday looking for a job – and I started putting photography into the search not design. As soon as I shot my first wedding – as an assistant – one out of the three times I knew it was my calling. At the end of the summer I had 8 weddings under my belt and knew it was for me. I shot 30 weddings in about five months – back to back.
What do you love about weddings?
I love family, emotion, color, drama, beauty, the effort put into it, the details, I love that it is for normal people – it is their day to look their best and shine, they get to be with their whole family and have a party. I love that I get to capture it. I love that I get to help them out and guide them.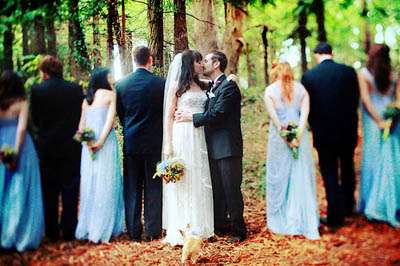 What do you hate about weddings?
When things are rushed. The timeline.
Tell me a little about your favourite wedding ever and why?
It was a few weeks ago. Everything was just perfect at the wedding. It was a rainy day – but it didn't matter. It was at golden gate park which is super affordable. They got married outside and there was a windmill. There was so much emotion – it was simple – they had such a good time. It was really focused on family. They danced. They trusted me and adored me. There was lots of time for the photos and they loved taking photos. They had a Korean ceremony – that was to die for. Everyone laughed the whole time. I felt super happy and comfortable the whole wedding – it was one of the best days of my life.
After I blogged the wedding I got a letter from her friend, it read:
Hi Erica,
I am a friend of Amanda and Kyusik's, and I just wanted to say that I absolutely love your photography. I wasn't at the wedding, but I was thrilled to see the photographs. You really captured the joy of their day, in way that is both beautifully dramatic and completely natural. I will be browsing your blog in the future! And if I ever need a photographer, I will definitely let you know.
Cheers,
Rachel Cushing
You can check out the blog post here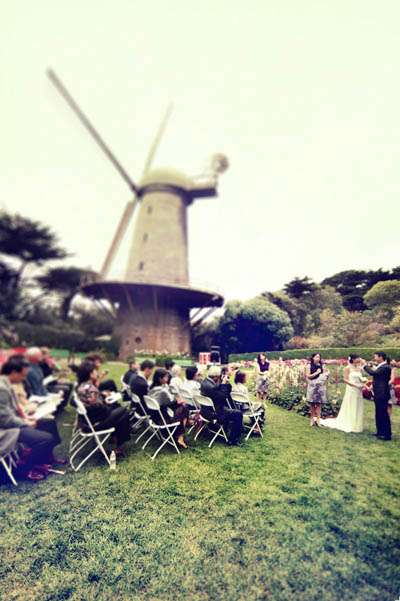 What advice would you have for couple's on the wedding photographer hunt? What is a sign of a good/bad wedding photographer?
Find a photographer who LOVES their job. One who wants to shoot the crap out of your wedding. One that puts their all into every single shoot.
What has been the highlight of your career as a wedding photographer so far?
When I was flown down to Mexico to shoot a wedding – it was a bit surreal. It made me think – wow I have an amazing life. I think also booking big jobs and then booking jobs where I know the couple only spent their whole budget on photography. Sometimes I fall in love with the couples and that is what makes my job really really great. Another one was the first few trash the dress sessions I ever did.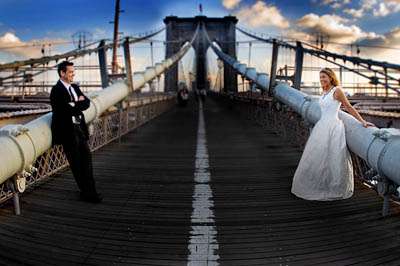 There was a time when I was called 4 days before new years and asked to shoot her wedding. She did not know me. She just adored me – it was amazing and exciting. Here are the results.
What role (if at all) have wedding blogs played in promoting you and your work so far?
Wedding blogs have really made me feel amazing. It always shocks me to know that people are looking at what I am doing. It makes me super happy.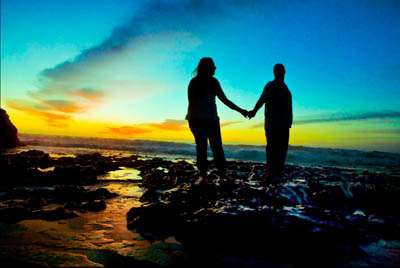 Do you have any advice for budding photographers out there who want to get into weddings?
Give it your all and try to figure out what makes you stand out from other photographers and go with it hard core. Whatever you are, be a good one.
If you are a photographer or wedding vendor and are interested in being featured in a future 'Under the Spotlight' post then drop me an email for all the info.