When I received a sweet email from Lizeth & Rafter asking if I'd like to check out their engagement session I was shocked to discover that their super modest and a-a-amazingly talented photographer Brion Hopkins had never submitted any of his work to a blog before! Blog land has seriously been missing out! I am nuts about all the colour. Each photo looks like it has it's own little rainbow shining down on it…yummy.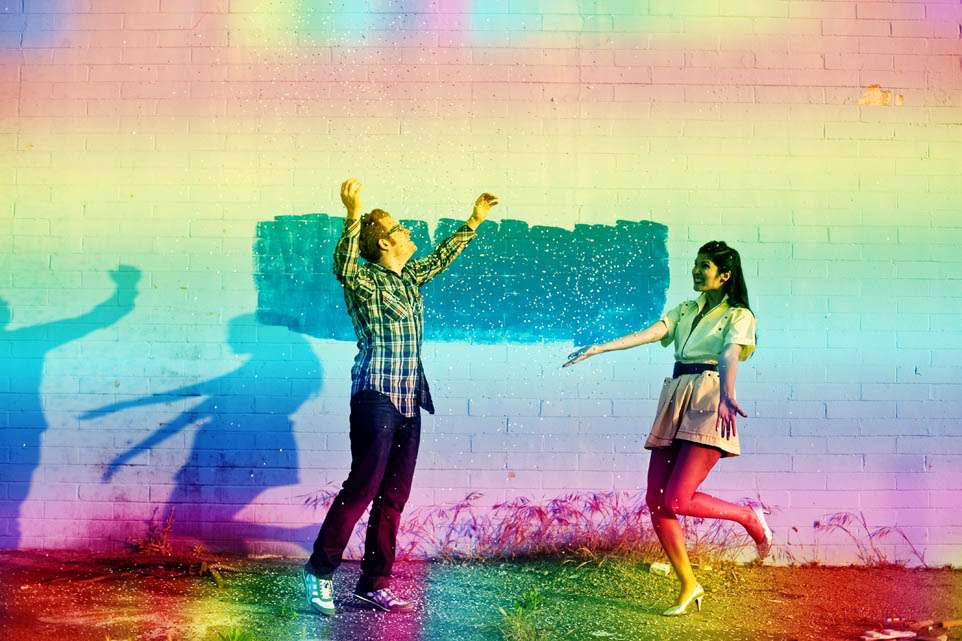 I am over the moon and uber excited to be the first blog to share his work and this session in particular. Aren't Lizeth & Rafter such a cool couple!? She is a photographer herself and he is a music master. Rock n Roll indeed!
Broin – get submitting your work to blogs – they will go nuts for stuff like this. Thanks to Lizeth & Rafter for not only sharing their session but for introducing me to one of my new favourite photographers!
Credit: Brion Hopkins