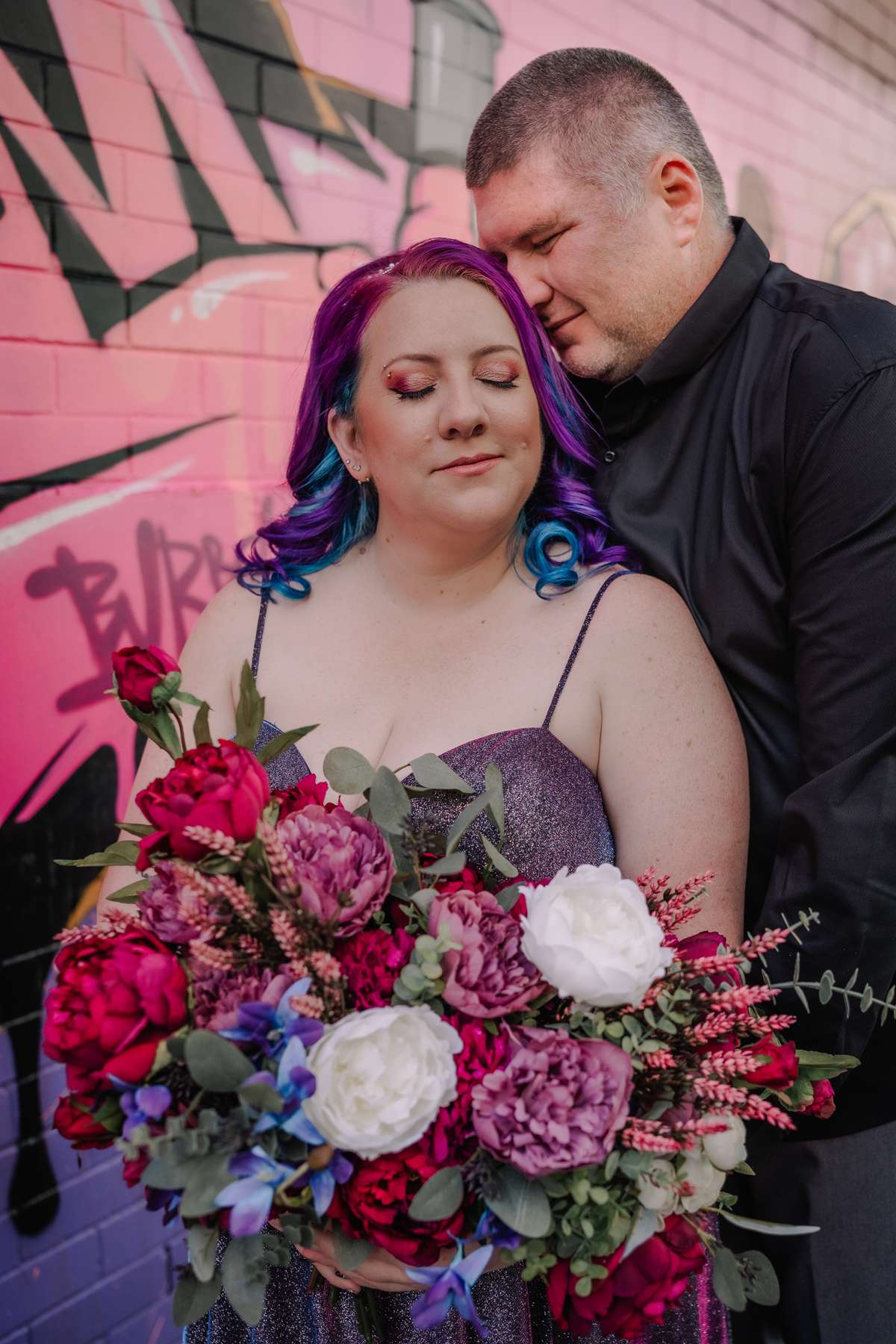 Loxy and Doiph's wedding was a colourful celebration that prioritised fun above everything else. With a theme that emphasised the spirit of "party first, wedding second", their aim was to create an unforgettable experience that reflected their personalities and was really fun for everyone involved.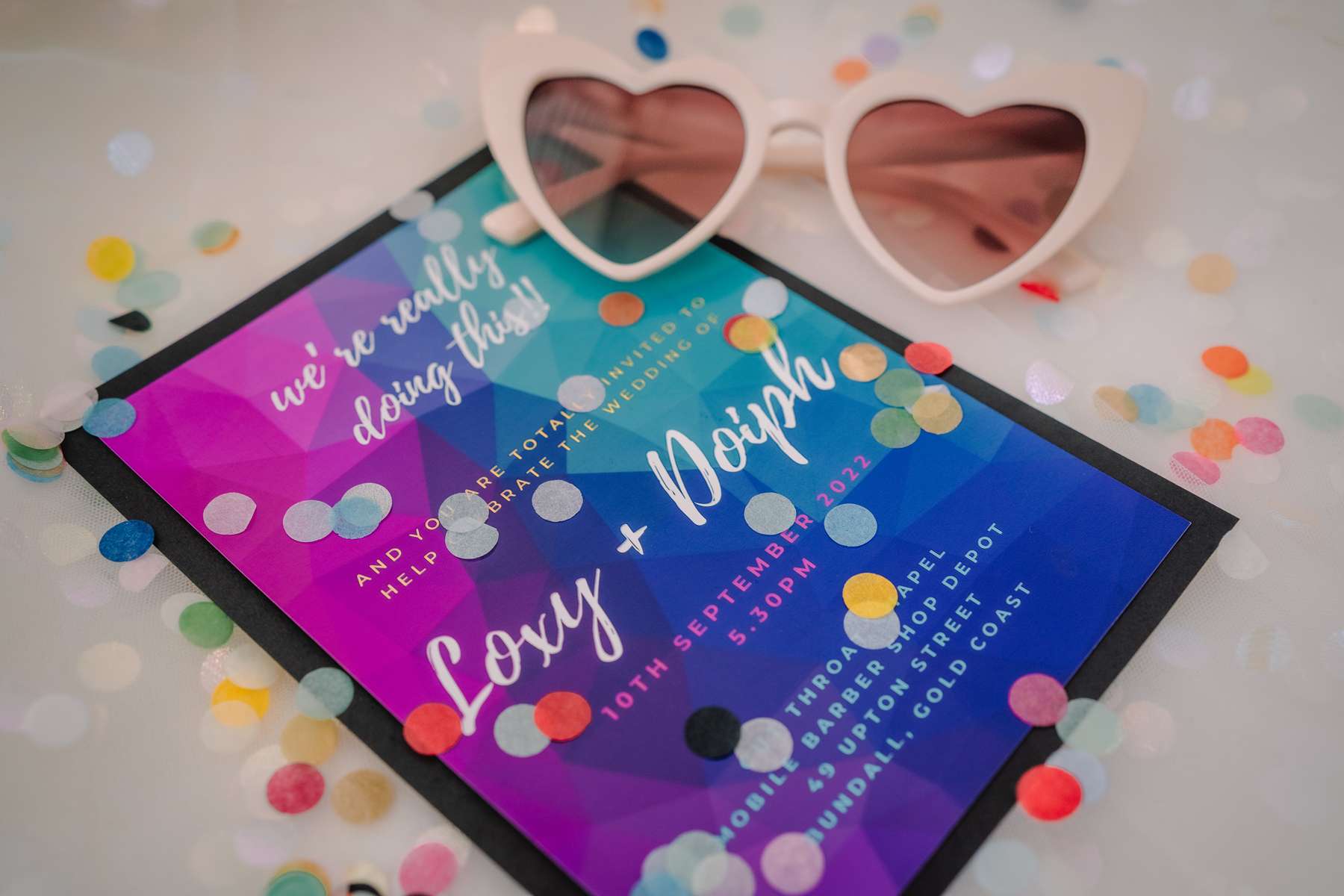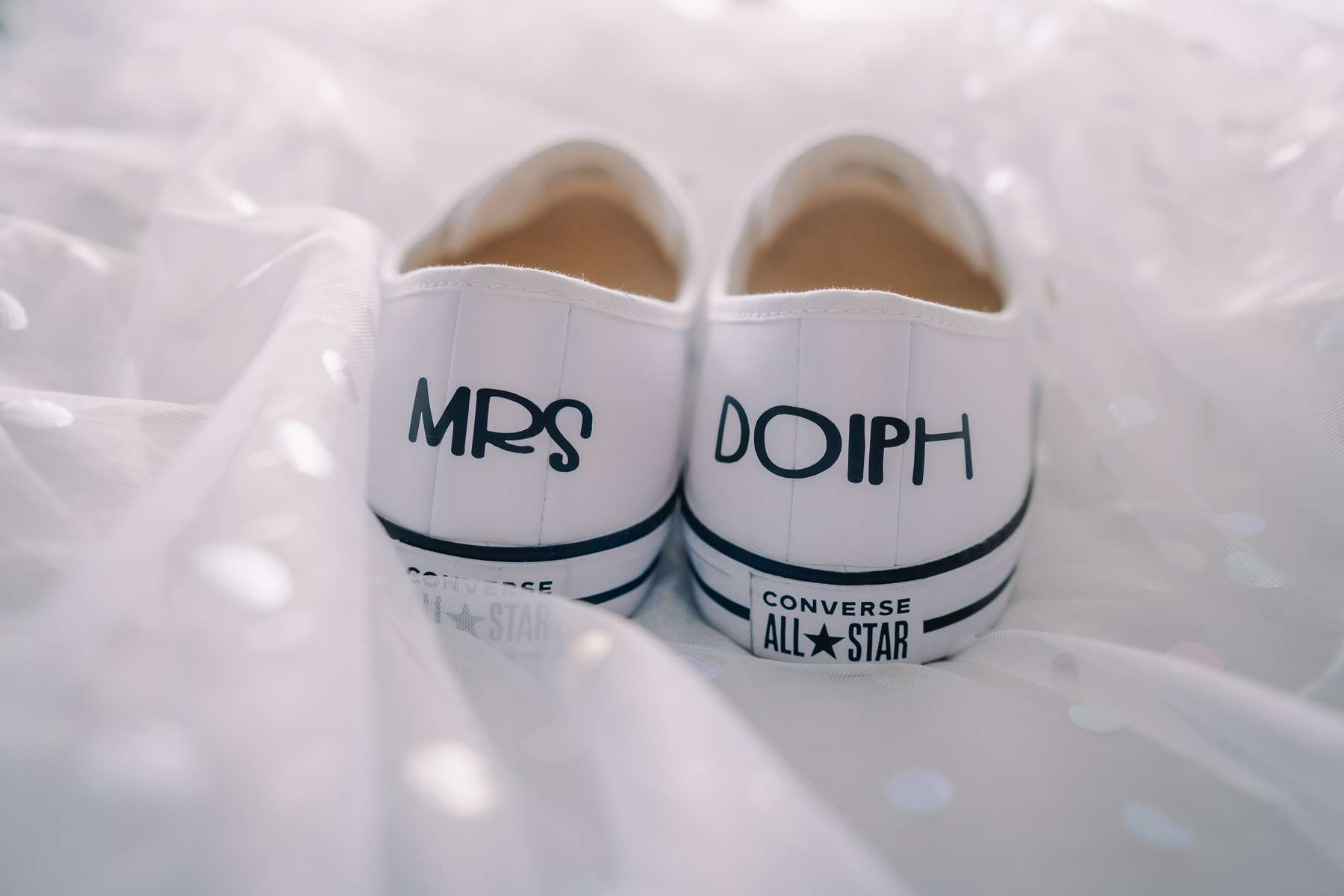 One of the defining aspects of their wedding was their decision to discard traditions that didn't resonate with them. They chose an unconventional venue (a barber shop) and the bride wore a sparkly prom dress rather than a bridal gown – and that was just for starters! Breaking away from the usual wedding schedule, they held their ceremony at 6pm, followed immediately by the reception.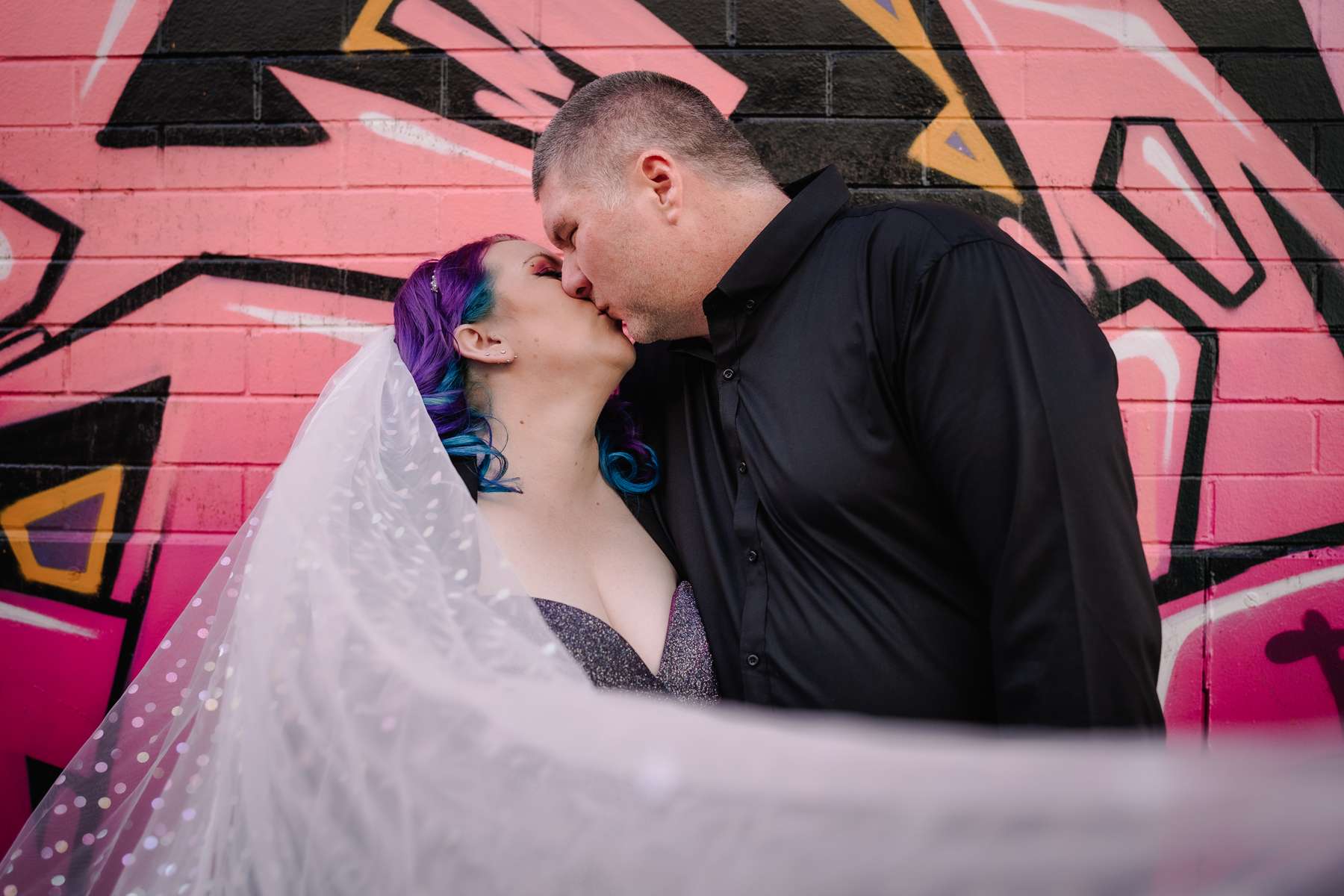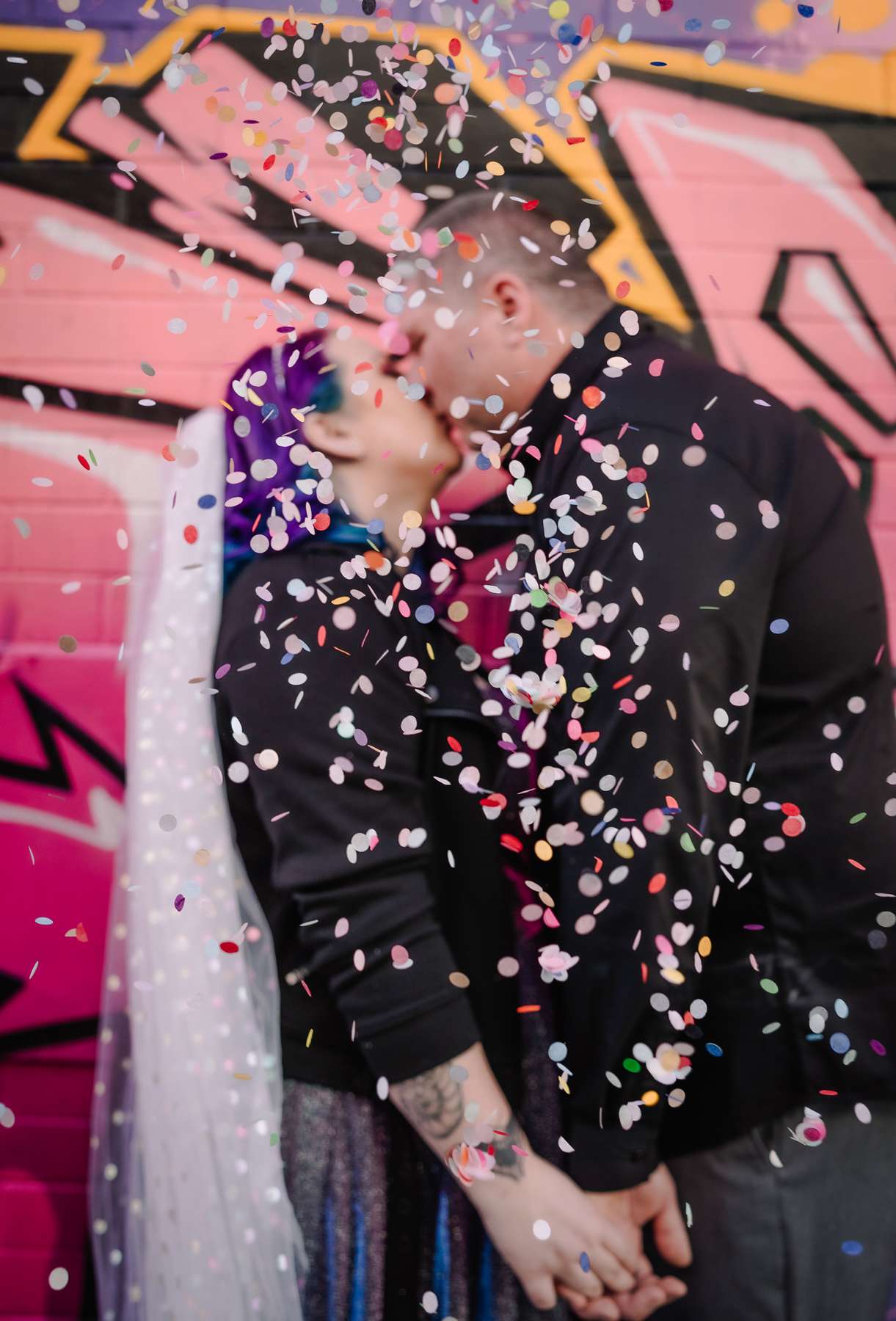 "We threw out so many traditions that didn't fit with us and tried our best to avoid things we don't enjoy about weddings", Loxy told us. "We don't like that weddings can take all day, so we chose to have our ceremony at 6pm followed immediately by the party. We wanted to make sure our guests could enjoy their day then party with us!"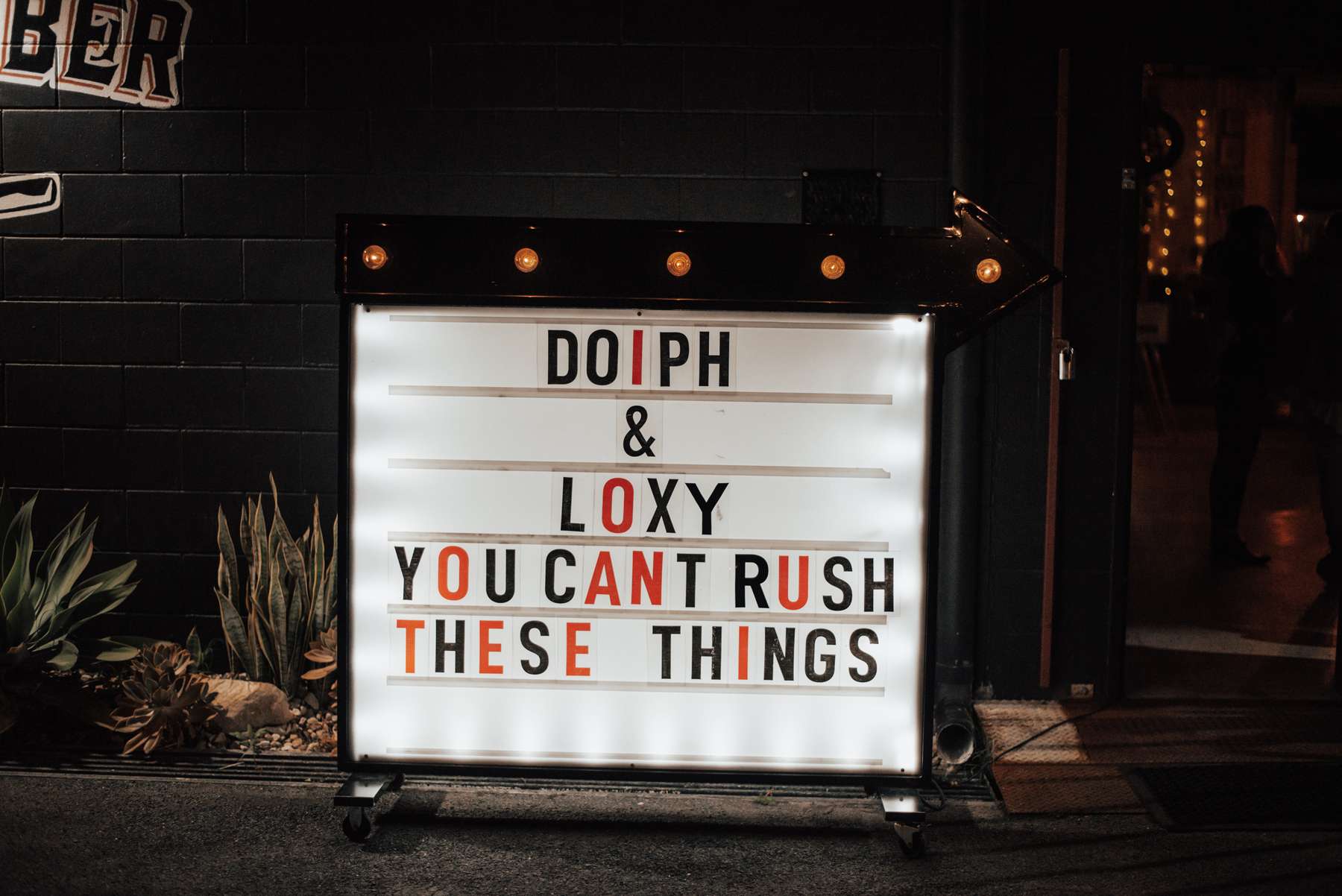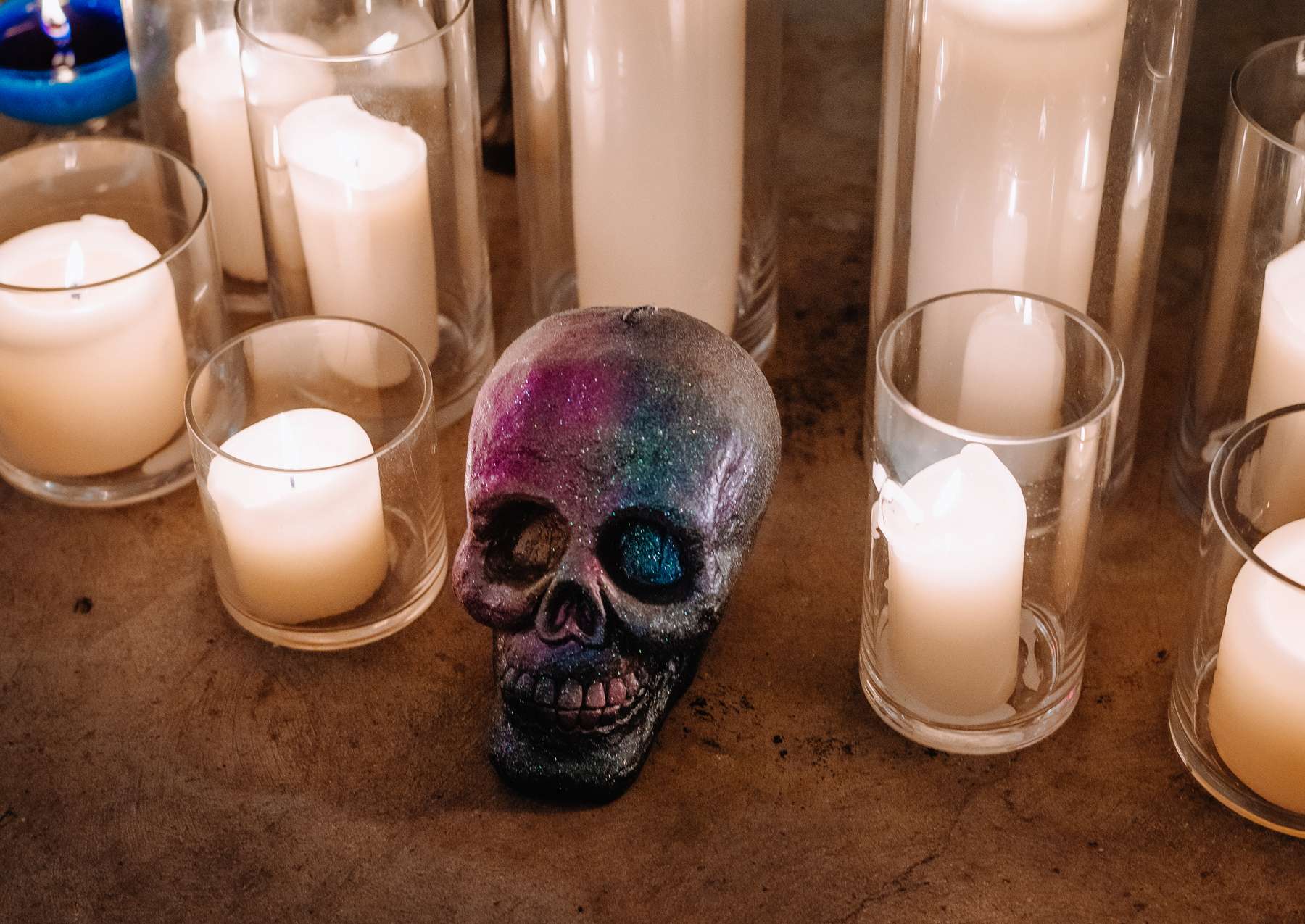 "Having been together for 14 years, it also felt silly to us to not to spend the day together. After all, its OUR wedding day. So, we spent the entire day together starting by having photos done which meant we felt pretty comfortable before going into the ceremony and the formalities of the occasion."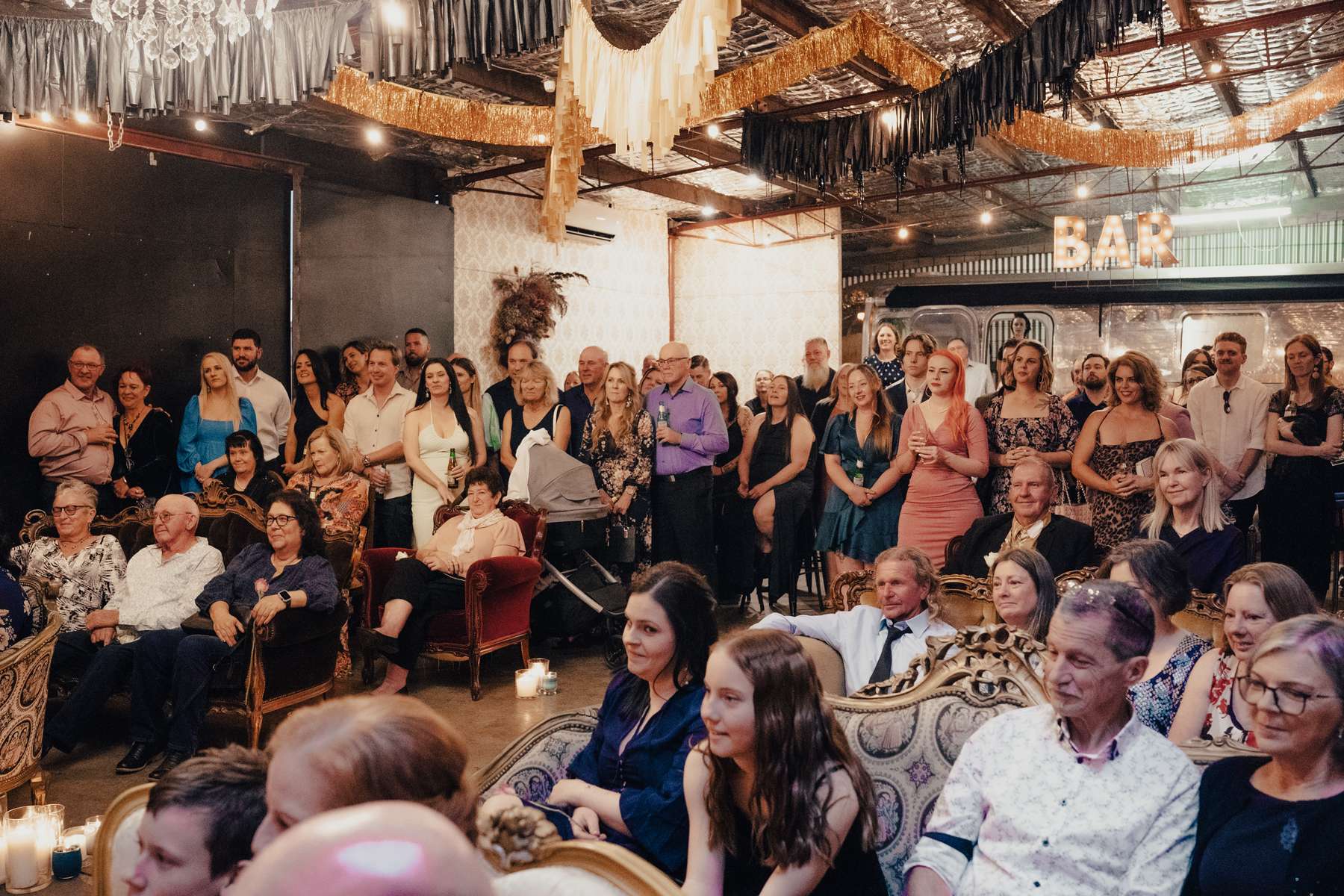 "We also wore things that make us feel good. For me that was a sparkling, iridescent purple/ pink / blue dress WITH POCKETS and for him it meant not a tie or a suit and Nike Air Max trainers."
Getting married in a barber shop meant they also avoided the tropes of a typical wedding venue. They had a pizza truck as their catering and signed their wedding certificate by leaning on a pinball machine! The bride also didn't have bridesmaids, she had her brothers by her side as 'bro-maids'.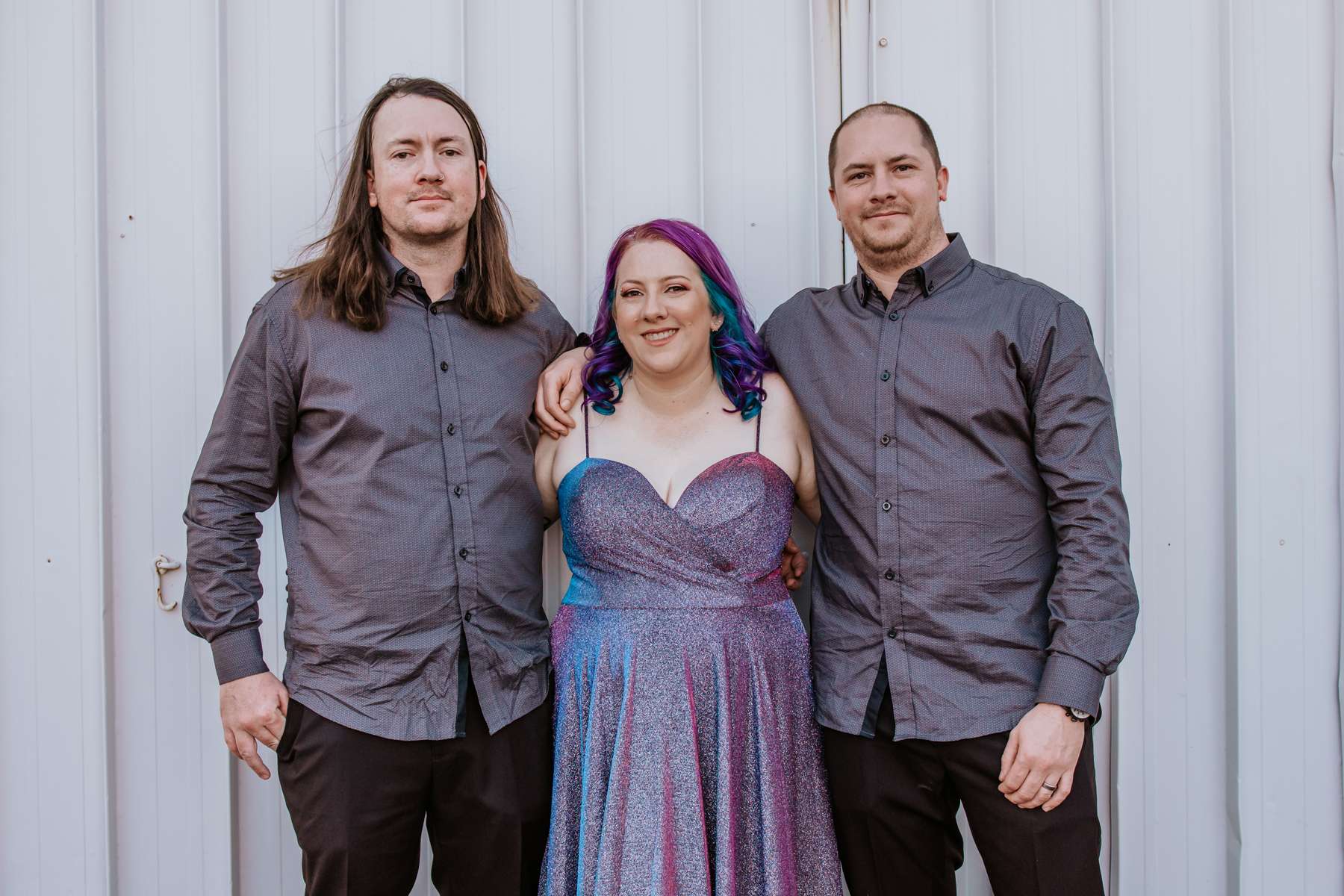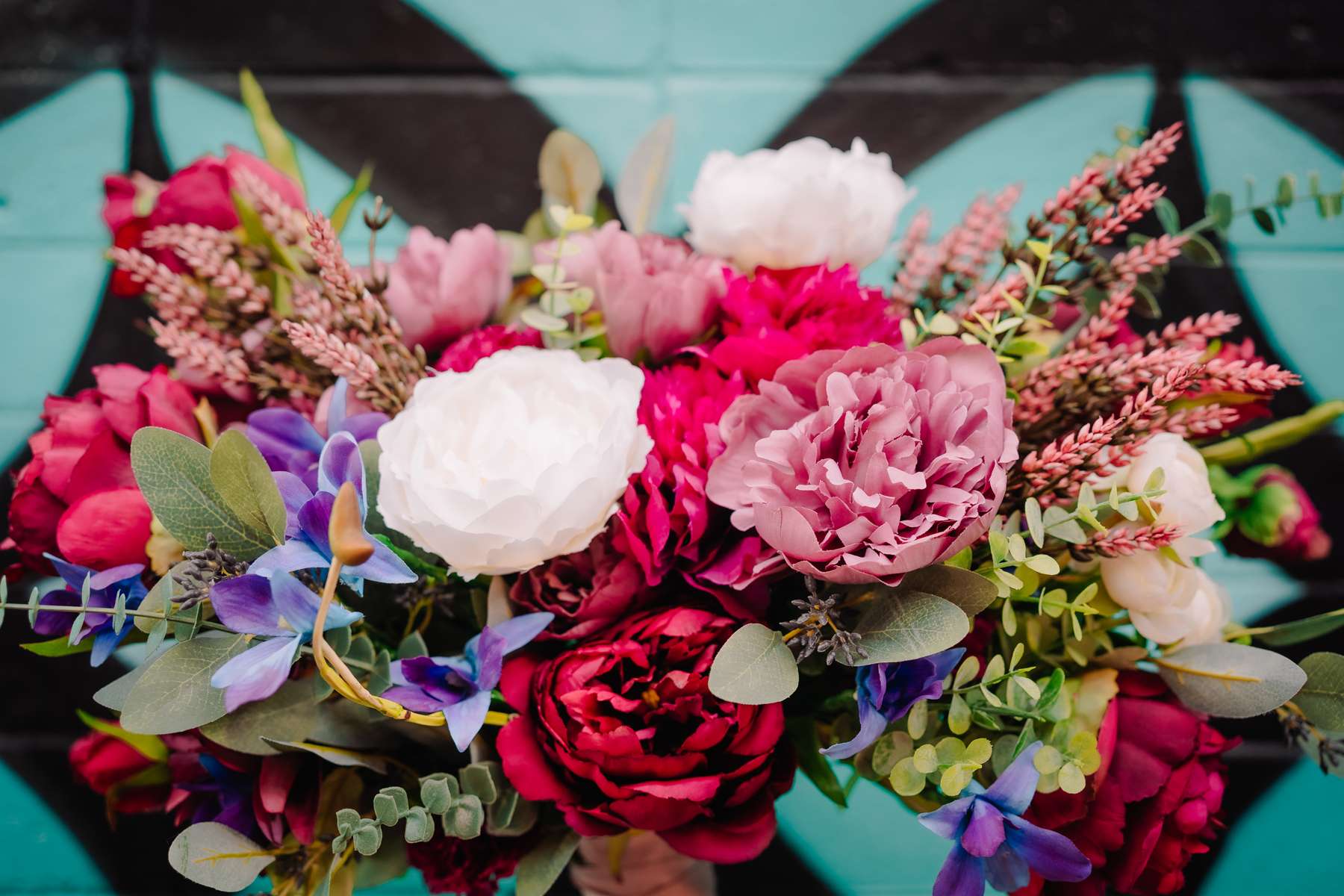 Loxy and Doiph put great thought into the music selection, especially during the ceremony. "The groom arrived to Anchor by Birds of Tokyo and I arrived to Follow You by Bring me The Horizon", Loxy said. "We then signed our paperwork to Adore You by Harry Styles and exited to Big Jet Plane by Alok and Mathieu Koss. We wanted to keep things light and fun. We had our friend's mum Robyn as our celebrant which helped with our nerves. Doiph in particular hates public speaking so were much more at ease by having a family friend at the helm."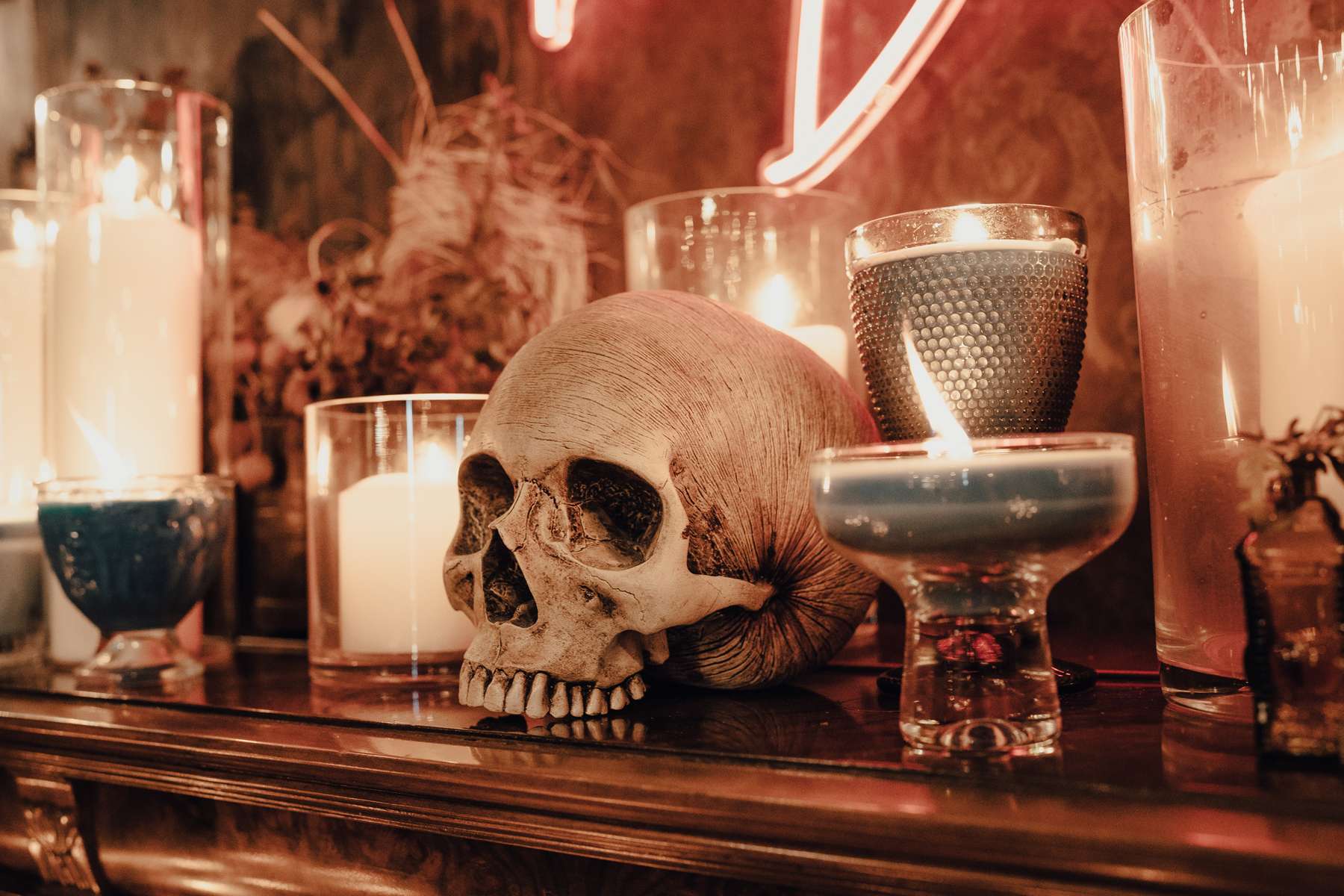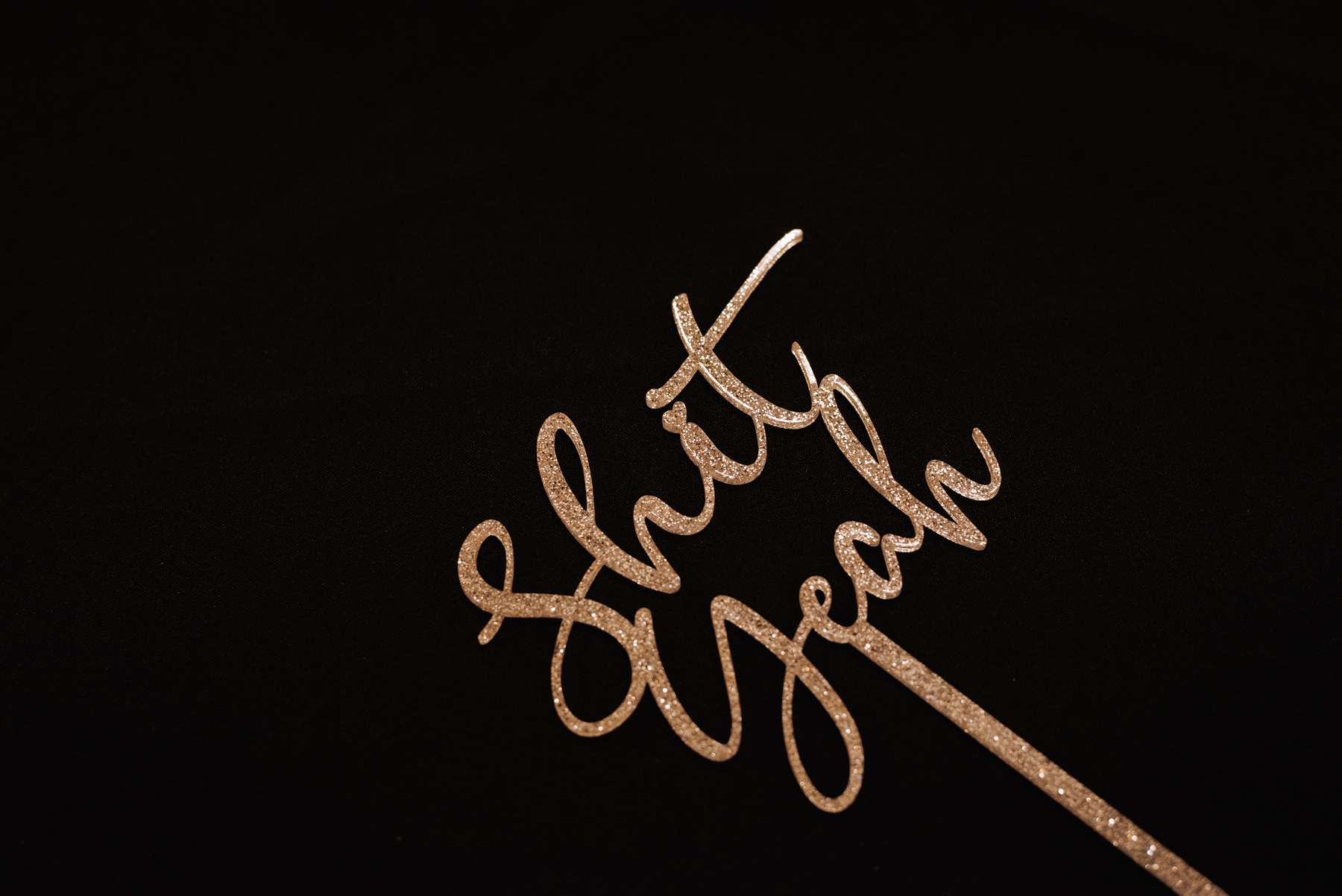 Their reception was the main event for this pair and featured a photo booth, pool tables, giant Jenga, Connect 4 and pinball machines. The music, food and fully stocked bar from a converted airstream caravan added to the festive ambiance. One of their favourite moments ending their speeches with a celebratory shot of Baileys for everyone, instead of Champagne.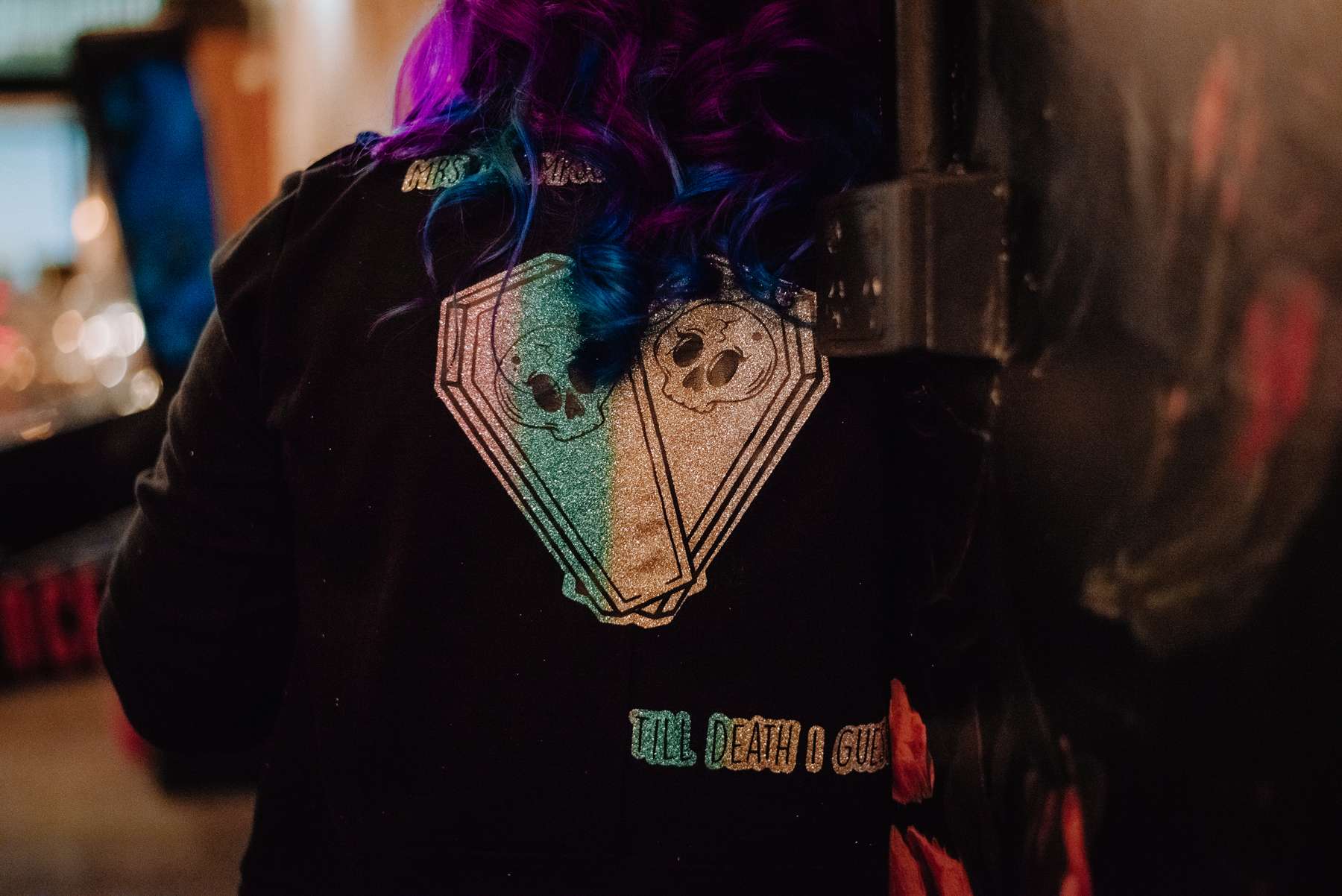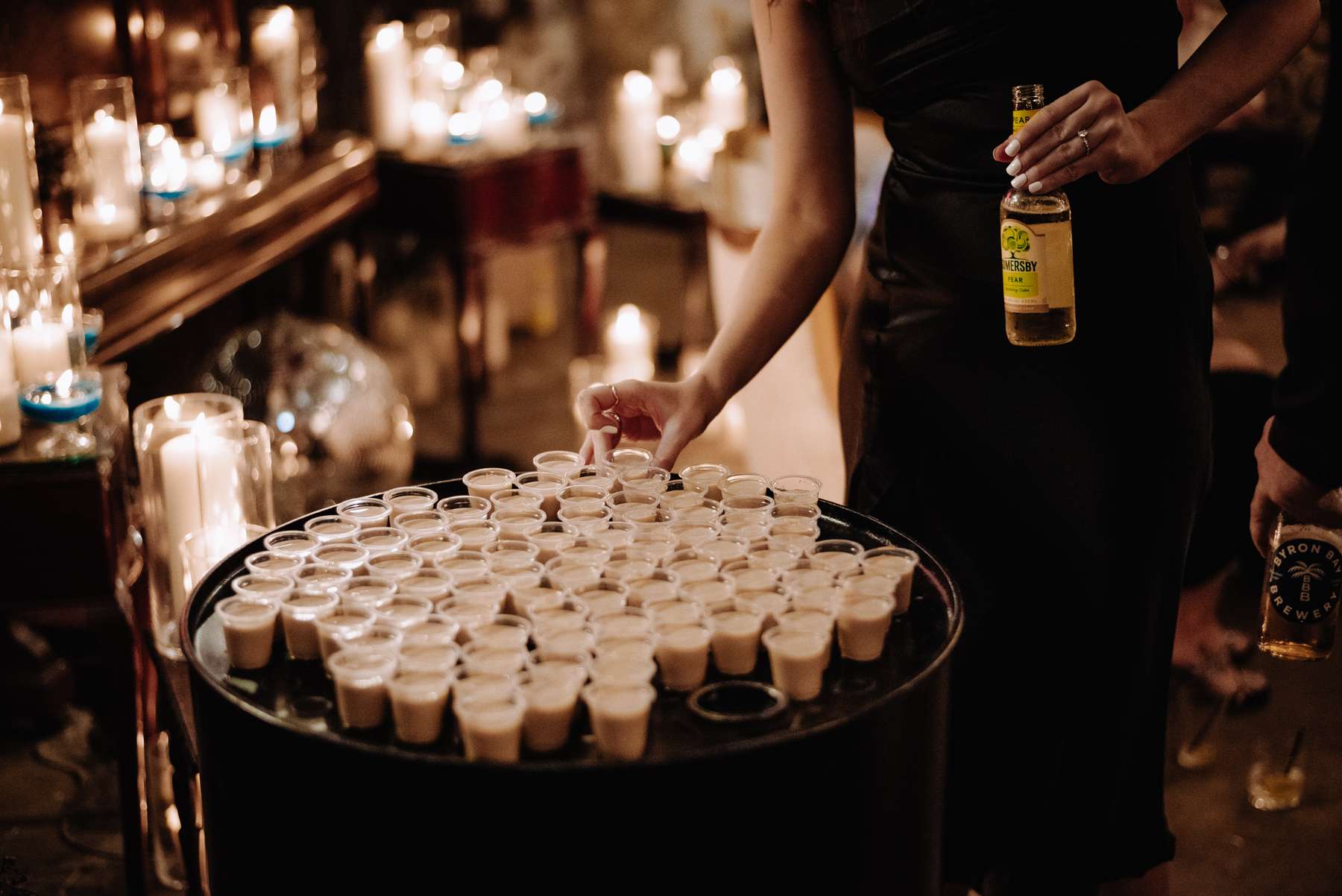 Their advice to future engaged couples is just to do what they did – discard traditions that don't resonate and create a wedding that reflects your own personalities. "Fuck the traditions!" Loxy laughed. "Do you and only take the things you like about weddings for your day. Invite who you want, wear what makes you feel spectacular and anything that doesn't make you say 'Shit yeah!' should go in the bin!"