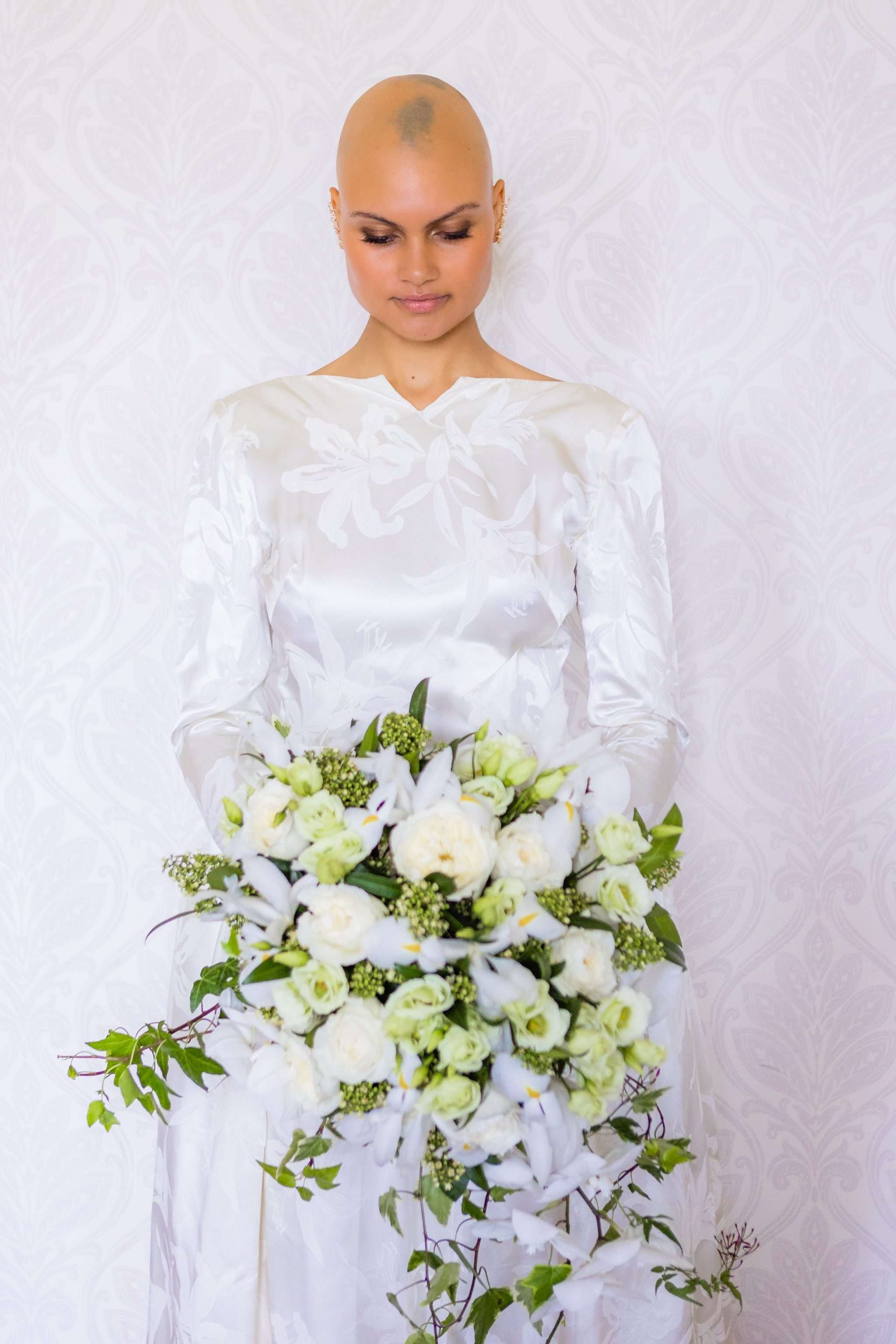 Selling your wedding dress on after your big day is a great idea – it's better for the planet, you're helping another bride-to-be find a bargain and you can make some money back. However, for all those reasons (and more) it can be a tricky thing to do.
There are currently (as of October 2023) approximately 150,000 pre-owned dresses available to buy in the UK market through Bridal Reloved, Still White, Preloved, Vinted, Bride2Bride, Sell My Wedding Dress, Sell My Wedding, eBay and Etsy. Taking into account other pre-owned boutiques, charity shops and Facebook Marketplace you are looking at over 500,000+ gowns on sale at as of right now*. That's a pretty big market to put your gown into.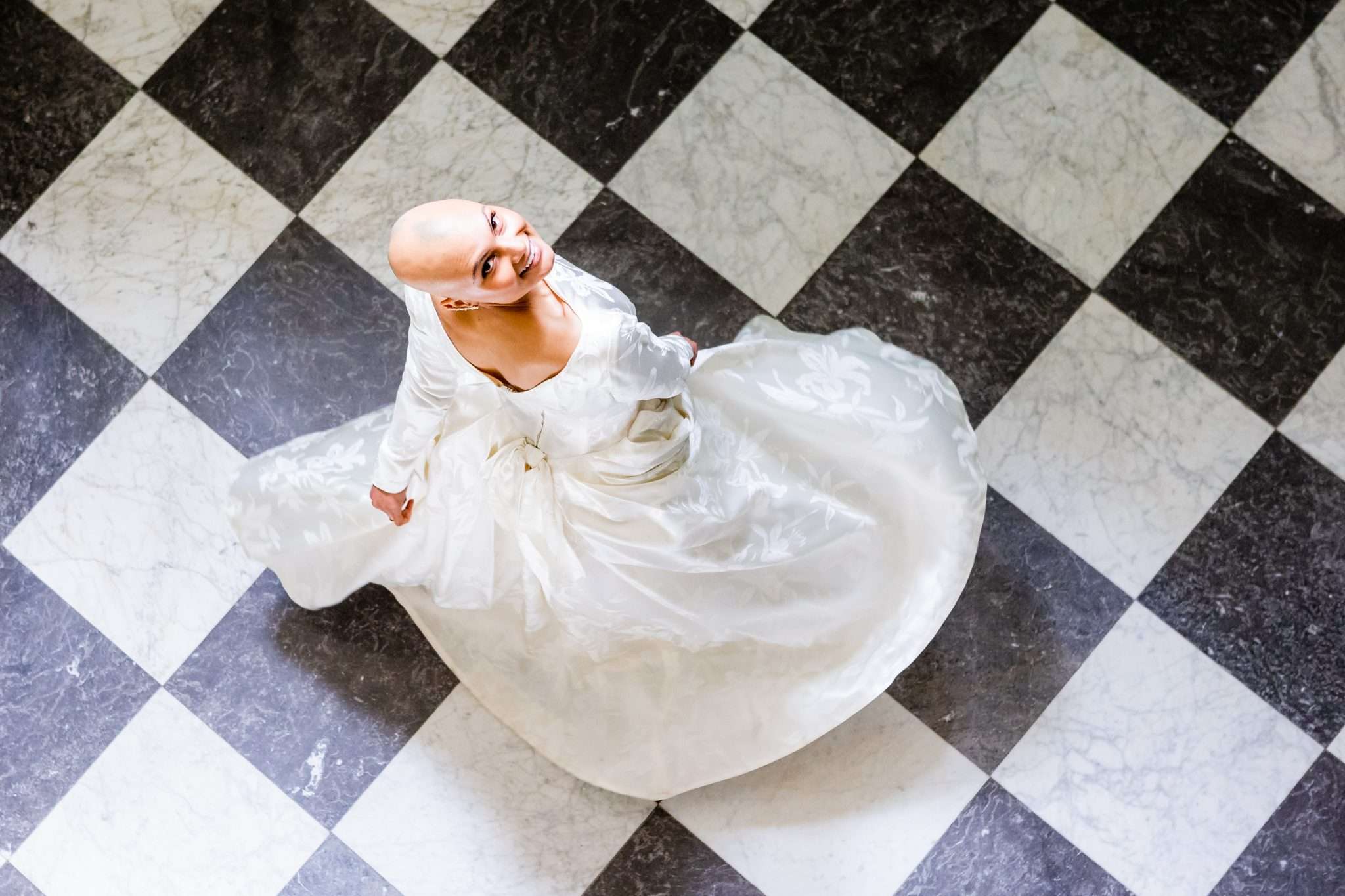 On average 250,000 weddings take place in the UK each year and just 9% of those include brides who would consider wearing a pre-owned gown. There is an influx of options each year too. This year there are 16,000 more dresses on sale than there were in October 2022.
Luckily, people are thinking more sustainably these days and buying secondhand is on the rise. In 2019, global fashion search platform Lyst revealed that online searches for wedding dresses that include the words "secondhand" or "pre-owned" are up 38% year-on-year. Also, the economic downturn may affect how much people spend on wedding outfits and celebrations.
MOVE FAST
If you know at the time of purchasing your gown that you will be selling it, take really good care of it. Have it cleaned quickly and get it out there on the pre-loved market as soon as you can. For many, the decision to resell is made years later and if it hasn't been cleaned, some stains may not come out. Plus, the dress will have dated making it less in-demand.
WHERE TO SELL
As mentioned above, some places you can sell include eBay, Bridal Reloved or other pre-owned specialists and Facebook Marketplace. When submitting your listing, include as many details about the gown as you can to make it most appealing – size, shape, designer, age of dress, original price, condition, if it has it been cleaned etc. Specialist places like Bridal Reloved will likely be able to get you more money, but you will pay a fee for their services.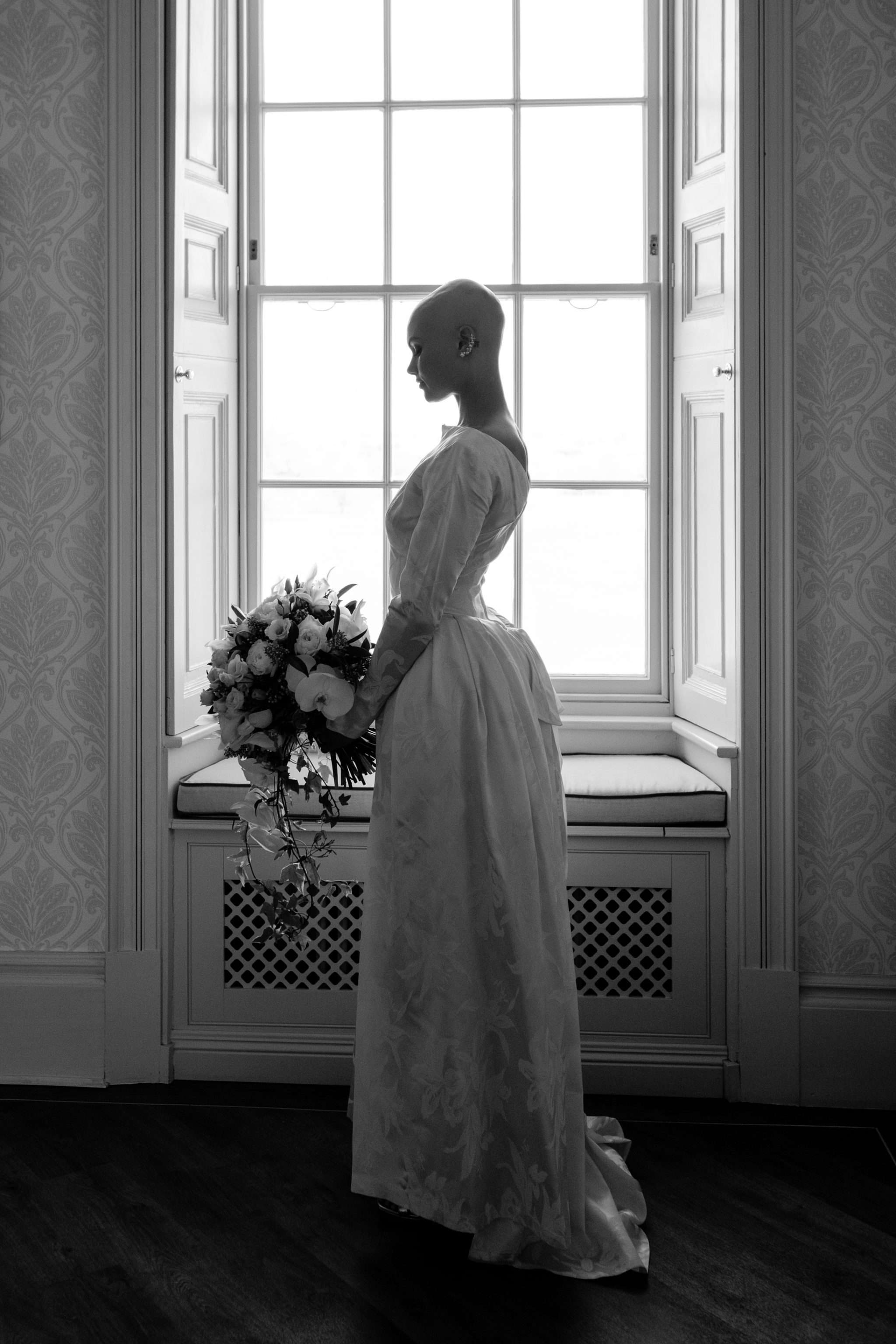 SETTING A PRICE
Selling a dress can take time so if you are in a rush for cash, you may need to list the price low (and I mean very, very low).
Generally, a pre-owned wedding dress will sell for 50% of what it was originally, and the RRP (recommended retail price) depends entirely on where the dress was purchased. You could get the same Justin Alexander dress from the latest collection at three different boutiques for three different prices ranging from £1800 to £2500 (as the boutiques set their own prices). See if you can find listings for similar dresses (same designer/ same collection/ same condition) and find out what they are going for.
PHOTOS
It is vital to use GREAT photos of the gown. You need to shoot it in good light, against a clean background and ideally on a body. If you are able to upload some of your own wedding photos, even better. Remember, you can always blur faces out. If the photos are low quality, buyers will not be able to imagine how the dress looks, and a messy background could make people think the dress has not been well cared for.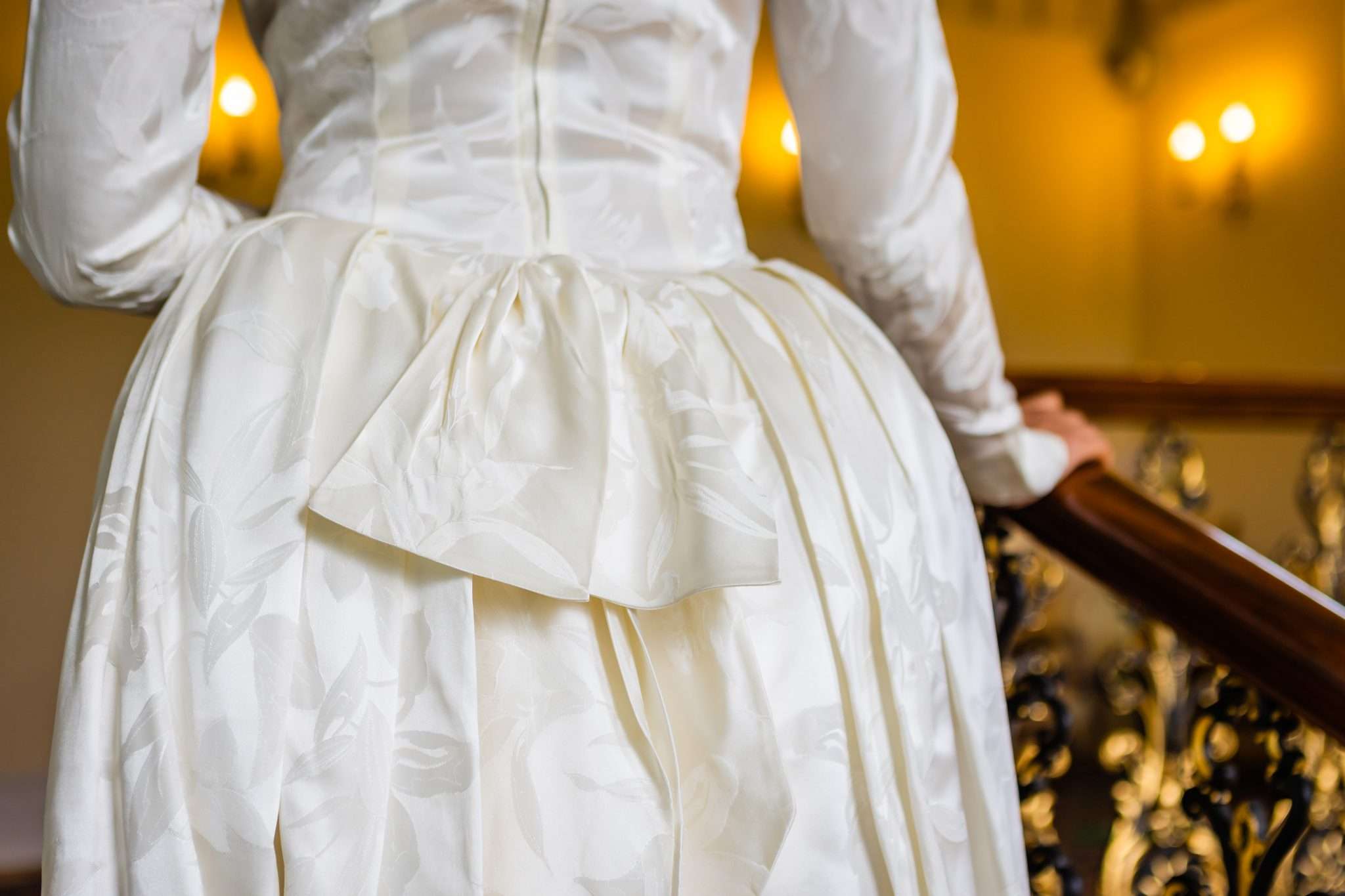 BE REALISTIC
Before selling your gown, I think it's also important to remember why YOU purchased your gown in the first please. You loved it, it's your taste and your style for your wedding. So be patient as not everyone has the same taste as you. Although you may feel your dress is worth what you paid for it, it is only going to sell secondhand for what somebody else is willing to pay for it.
IF IT DOESN'T SELL
If you struggle to sell your gown and don't want to reduce the price any further, don't just chuck it out. It will end up in landfill. Why not use all that fabric and make some new clothes or home furnishings like cushion covers? If you don't have these skills check out a fab company called The Modiste who will modify your gown into a robe, a new dress or even a miniature of your gown for a keepsake! Or you could donate it to a charity like Brides do Good.
Selling your wedding dress secondhand has so many benefits and by following these steps we hope you can help your dress find the new home it deserves.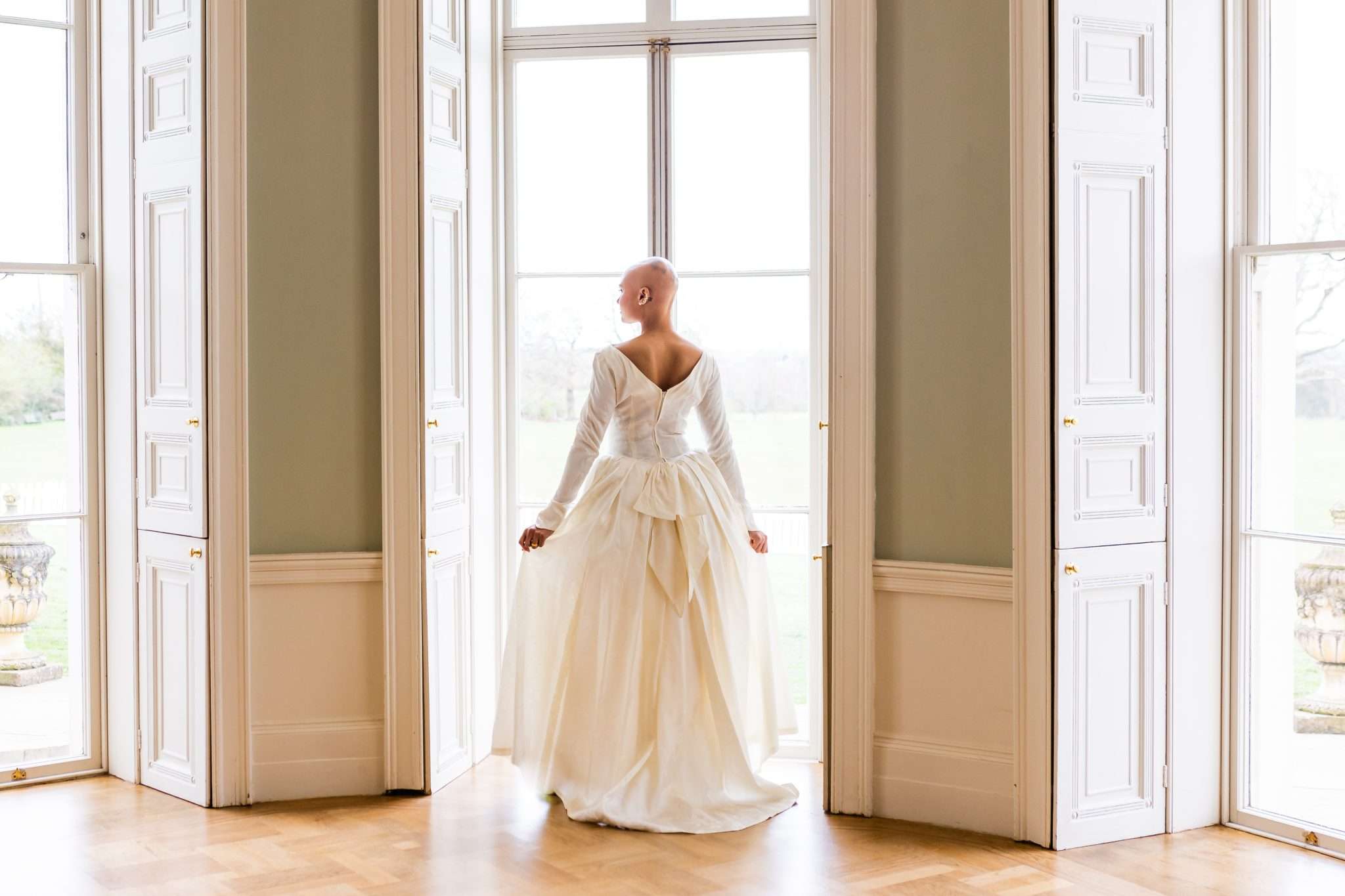 *Research conducted by Bridal Reloved, October 2023
ABOUT BRIDAL RELOVED
Bridal Reloved have 24 boutiques all over the UK and are the country's largest chain of pre-owned wedding dress boutiques. They buy and sell high end designer, sample and second-hand wedding dresses. You can contact them to sell your gown by visiting their website and you can find them on Instagram at @bridalreloved.