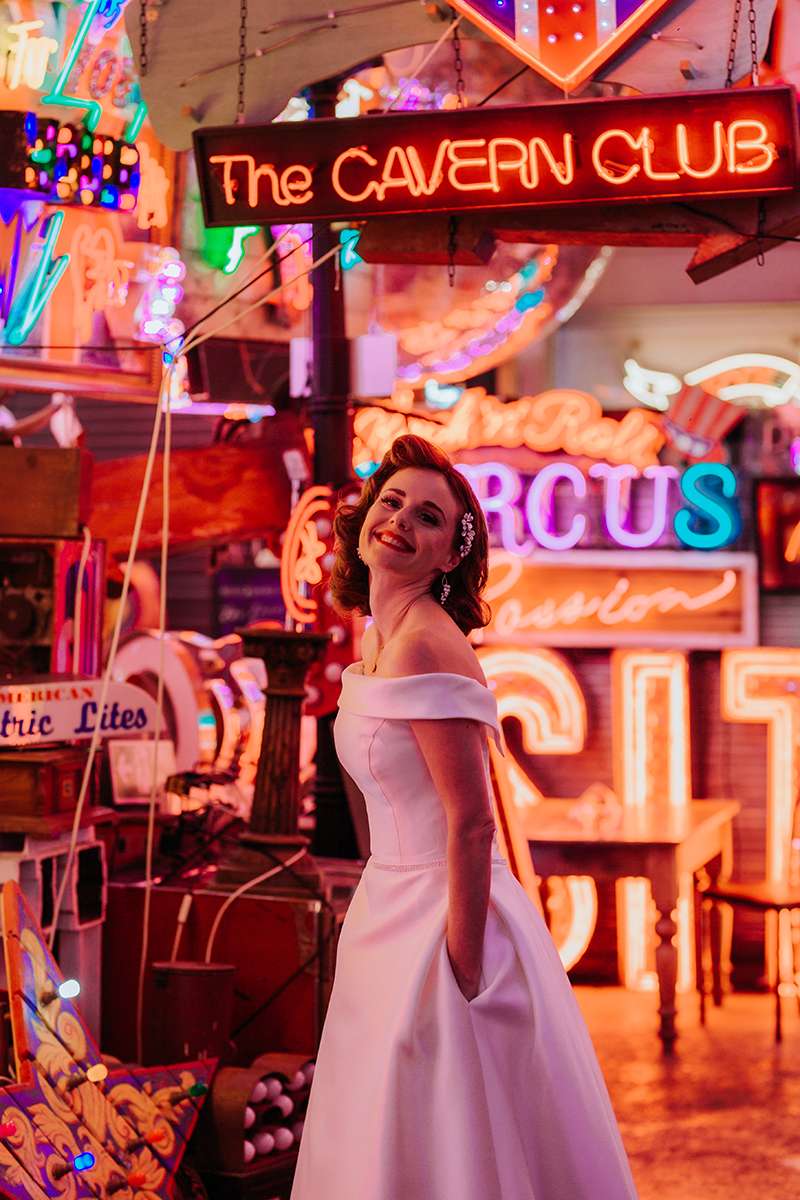 One of the best things you can do to ensure your wedding is as sustainable as possible is to work with local small suppliers who model genuine sustainability in their own businesses.
More couples than EVER are showing how much they care about the planet by putting sustainability at the heart of their wedding planning. This is GREAT NEWS because if we all don't take a long look at how we've been living and make some changes, we'll allllll be effected.
It's no wonder that a 2021 study from The University of Bath found that 75% of their respondents said they felt the 'future was frightening'. It is scary to hear what the scientists are saying and think about how climate change will impact our lives if humanity can't change the course it's on.
It is daunting, but taking action is the number one way to counter any eco-anxiety you might be feeling and there are HUNDREDS of ways to make your wedding so super sustainable that you'll have some serious bragging rights. This issue of the magazine is a great place to start collecting lots of ideas!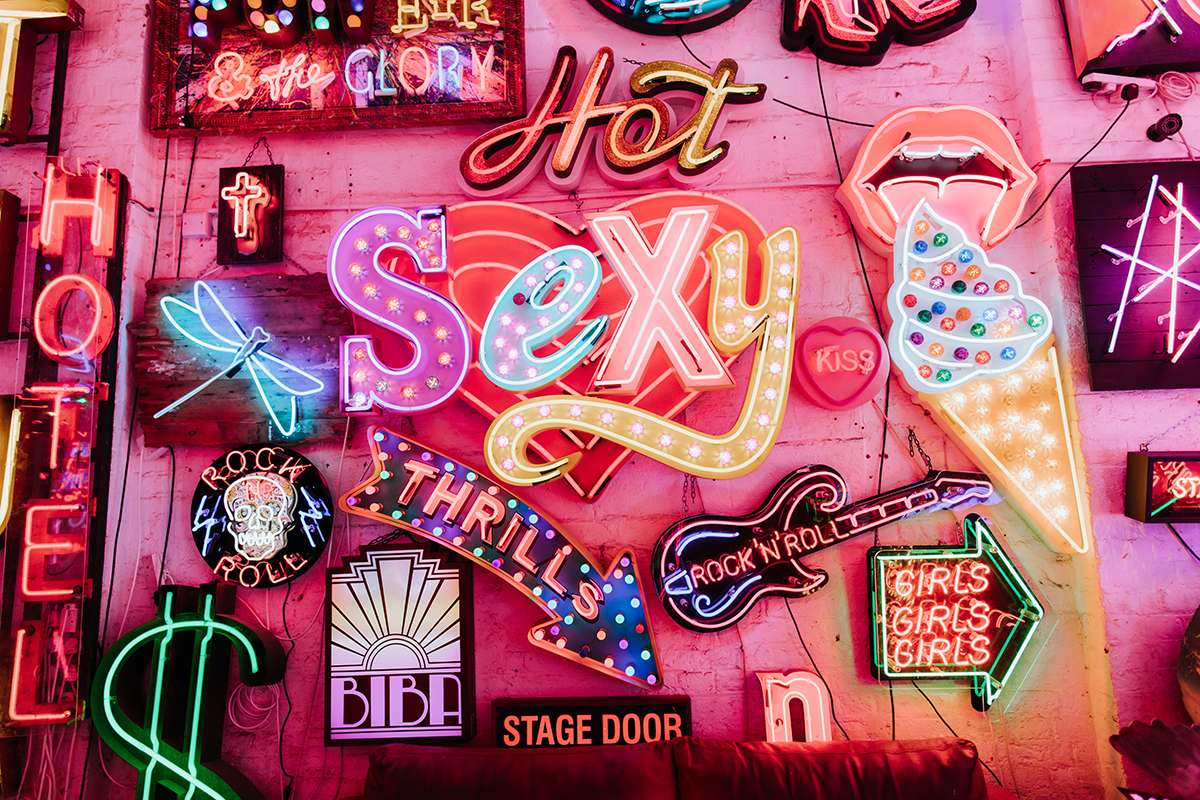 One of the key things you can do is support businesses that care about their workers and how they produce the products and services they sell. The key to finding suppliers with the right ethical credentials is to do your research and ask a LOT of questions. Where are my flowers grown? Where is my dress material sourced from? How are the workers treated? Where's my food grown? How is food waste dealt with?
It can feel overwhelming and sadly there's a LOT of sustainability 'greenwashing' going on out in the world (meaning lots of right words being said with not enough action to back it up). However, here are four fabulous suppliers who have sustainability at the forefront of their businesses. Hopefully their stories will inspire you to find the right people local to you: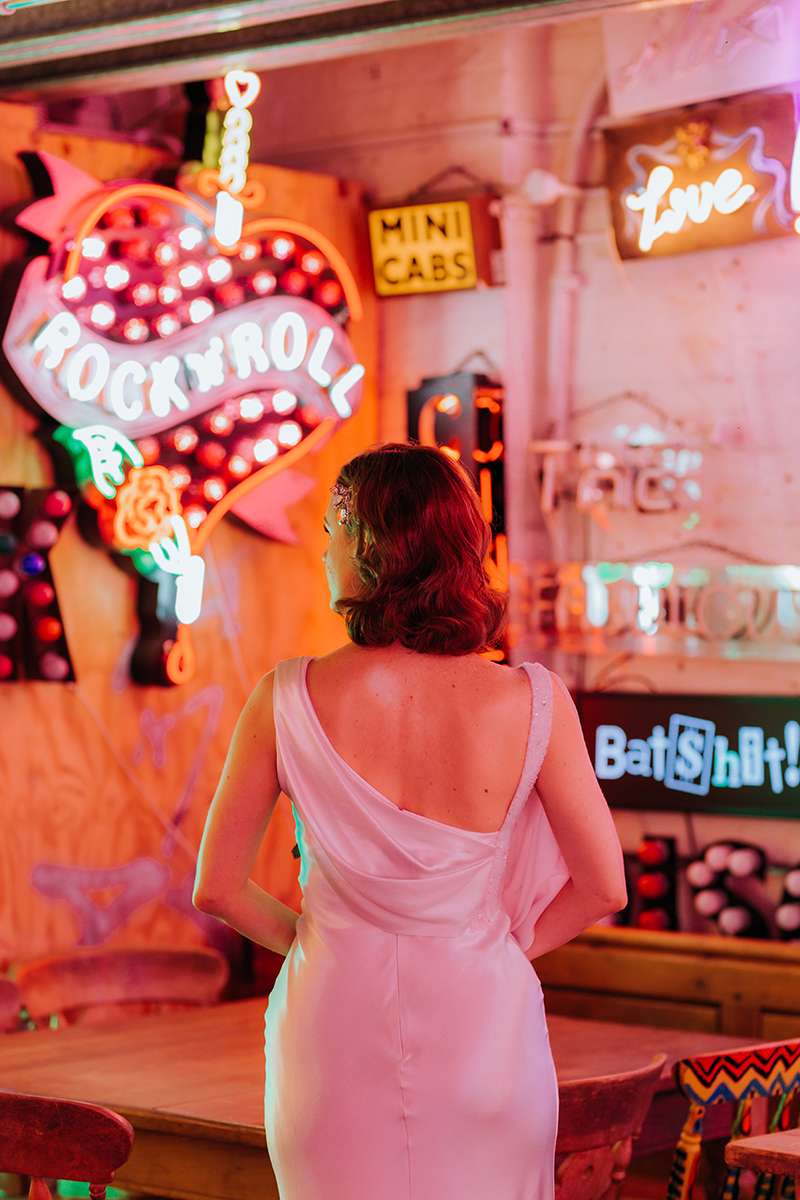 RINGS: LEBRUSAN STUDIO
Lebrusan Studio is a leading ethical jewellery designer brand selling a range of luxury jewels by award-winning designer Arabel Lebrusan, specialising in ethical bridal wear and unique bespoke commissions. Arabel is a leading artist, award-winning jewellery designer and key founder of the ethical jewellery movement.
Harri: What inspired you to be at the forefront of ethical jewellery?
Arabel: "I began my career working as a fashion jewellery designer in the Far East, an experience that afforded me a first-hand insight into the good, the bad and the ugly. I still fondly recall my trips to Hong Kong at the very beginning and the incredible stones that surrounded me… I felt like a kid in a sweet shop. However, it was during this time that I became aware of the jewellery industry's darker facets. From the cheap trade prices to the child labour, appalling mining conditions and abuse of our planet's natural resources, I quickly learned of everything that was wrong with the precious metal and gemstone trades. Seeing a gap in the market for sustainable luxury, I took matters into my own hands with my own jewellery brand – because I recognise that the most effective means of changing the world is from the inside out, as a business owner."
Harri: Why is it so important that people look for ethically made rings for their wedding?
Arabel: A wedding band is arguably one of the most important pieces of jewellery you'll ever wear. A symbol of lifelong commitment, it connects you inextricably to your partner and communicates that bond proudly with the rest of the world. No belonging so significant should be linked to exploitation or mired in doubt. Jewellery shines much brighter when it tells a story you can feel proud of.
Harri: What's your advice for couples looking for a more sustainable/ethical option for their wedding jewellery?
Arabel: Traceability is key. Without knowing a ring's life story from start to finish, it's impossible to make an informed decision. To be certain that the brand supplying you with your special treasures is ethical, ask them the following three questions:
1. What materials make up this piece of jewellery?
If you want to know exactly what's gone into your wedding ring, just ask! Any jeweller who's proud of the metals and gemstones they source will be pleased to talk you through them. If they're unable to answer, that means they don't know – which doesn't bode well.
2. Who made this piece of jewellery and how was it made?
Where in the world were the metals and gemstones mined, and under what conditions? After that, where did those materials travel to be manufactured into a wedding band – and who by? The human beings behind a beautiful piece of jewellery are important and their stories can easily be told when a transparent supply chain is maintained.
Also ask about whether ecological regeneration and waste management were considered as part of the mining process. These steps are being taken by certain mining operations. If you can find a jeweller who invests in these people, you've found yourself a jeweller who really cares.
3. Do you have any proof?
Proof of ethical practice is essential. If a jeweller is ethical, they'll hold certifications and want to shout about it from the rooftops! At Lebrusan Studio, we're certified Fairtrade and Fairmined, and celebrate this with special hallmarks from London's Assay Office. It's easy to prove traceability, so if a brand isn't flaunting theirs with pride, there are probably some questions unanswered.
FOOD: The Hogless Roast.
Want to make the biggest difference for the planet? Choose to go meat-free with a plant-based wedding breakfast.
This might not be as difficult as it sounds because there are tons of innovative catering options showcasing the best meatless alternatives. One such pair are Matt and Ross aka The Hogless Roast. Craving an old-fashioned hog roast but unable to swallow another bean burger, they took matters into their own hands, coming up with the UK's first planet-powered hog roast roll. They're based in East London but cater weddings and events across the UK.
Harri: What inspired you to start The Hogless Roast?
Matt: We were determined to start a business that aligned with our values – in this case, veganism – and we were quite surprised that nobody had thought about doing a vegan version of a hog roast! We wanted to move towards a future where changing to a plant-based diet doesn't mean compromising on taste and quality.
Harri: How important is sustainability to your business?
Matt: Sustainability is massively important to us. Veganism and environmental responsibility come hand in hand, and for a lot of people it is one of the main reasons for cutting down their meat consumption. It's not enough just being a vegan brand, so we look at everything from ensuring that all our packaging is biodegradable to buying sustainably grown soy.
Harri: What are people's reactions to you at weddings?
Matt: We've done so many weddings that we've had the full spectrum of reactions now! There are always sceptics but we've never met anyone we've not been able to at least partially convert once they've tried the food. Most people are surprisingly open minded about trying new food and it's always satisfying seeing their reactions!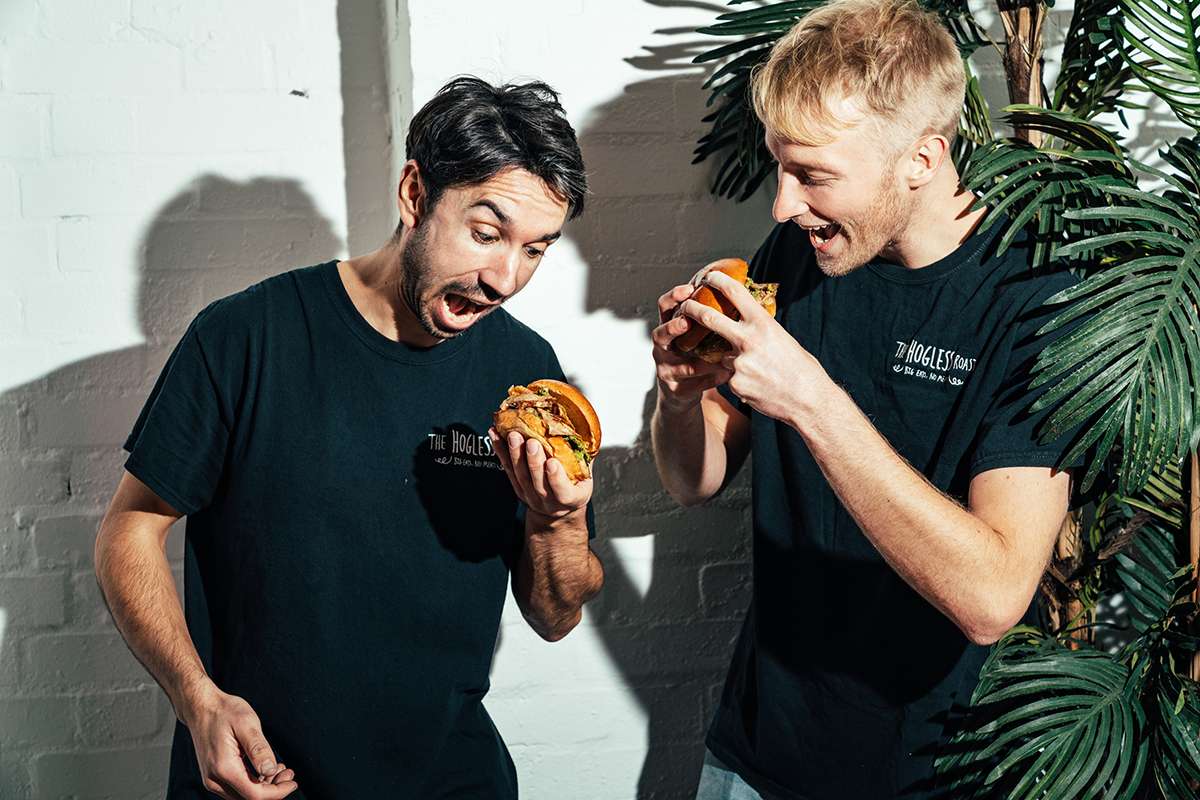 OUTFIT: Rewritten.
When choosing a wedding outfit, why not choose something you can wear again and again? This has traditionally been something suit wearers have thought about for a long time but there's no reason not to make this part of your values regardless of what outfit you're going for.
Rewritten founders, Kate and Fran, were both frustrated about the choice of contemporary bridesmaid dresses when they got married, so they decided to make their own. They believe that no bridesmaid dress should be worn only once and that is at the heart of everything they do.
Harri: Can you talk us through your sustainability practices?
Kate: We are not purveyors of fast fashion and fundamentally believe that a bridesmaid dress should be worn more than once. Fairly new to the collection is our sustainable bridal edit. All of our pieces in this collection are made of the best quality, ethical materials. Sustainability in this collection was so important to us and we thought of every small detail, even through to the packaging it comes in.
Harri: What's your best piece of advice to anyone looking for a sustainable dress/outfit?
Kate: Think when you're buying something, "Am I going to wear this again?" The more times you wear the dress, the better it is for making the world a more sustainable place.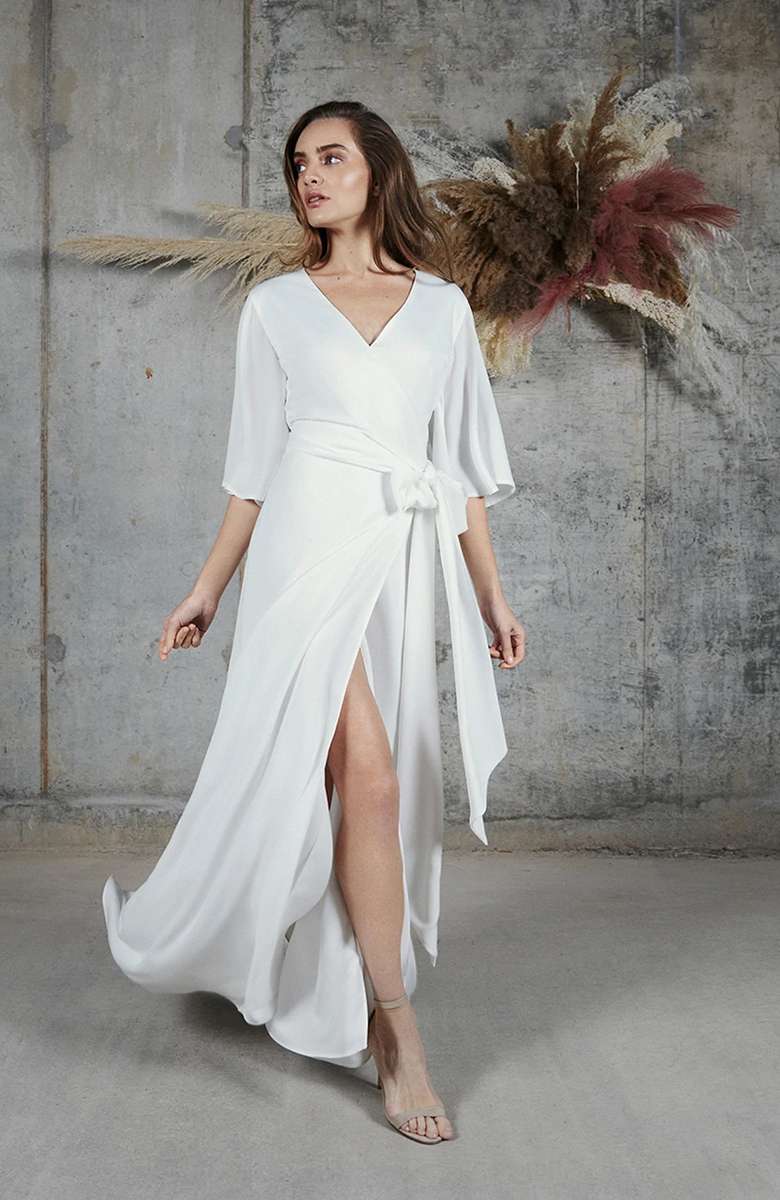 HONEYMOON: Byway Travel
Why not embrace the slower pace of life on your honeymoon and do a huge solid for the planet by reducing your air travel? Road trips, trains, buses and ferries are all lighter ways to travel than planes, so embrace your sense of adventure and make the journey part of the experience.
Byway Travel creates seamless, scenic and sustainable travel and accommodation packages away from the traditional tourist trails, fly-free.
Cat Jones says "Byway really started when I was on my annual holiday with my family. Each year, we go on a multi-stop journey and make it as sustainable as possible, travelling by train, boat and bike. The trips are always wonderful – we slow down to appreciate lesser-known locations, bypass touristy hotspots and feel like we're discovering the world on our terms. But wow, were they a pain to organise and book! Plus, when we got back, friends would ask for the route so they could take the same holiday without having to do the research and planning."
"As we've become more aware of the impact of air travel on the climate, the environmental need for simpler flight-free travel has become urgent, and as the pandemic hit, I knew the time had come for slower travel to take centre stage. So, I founded Byway to make sustainable, multi-stop trips easy, and to help more people discover the joys of slow travel."