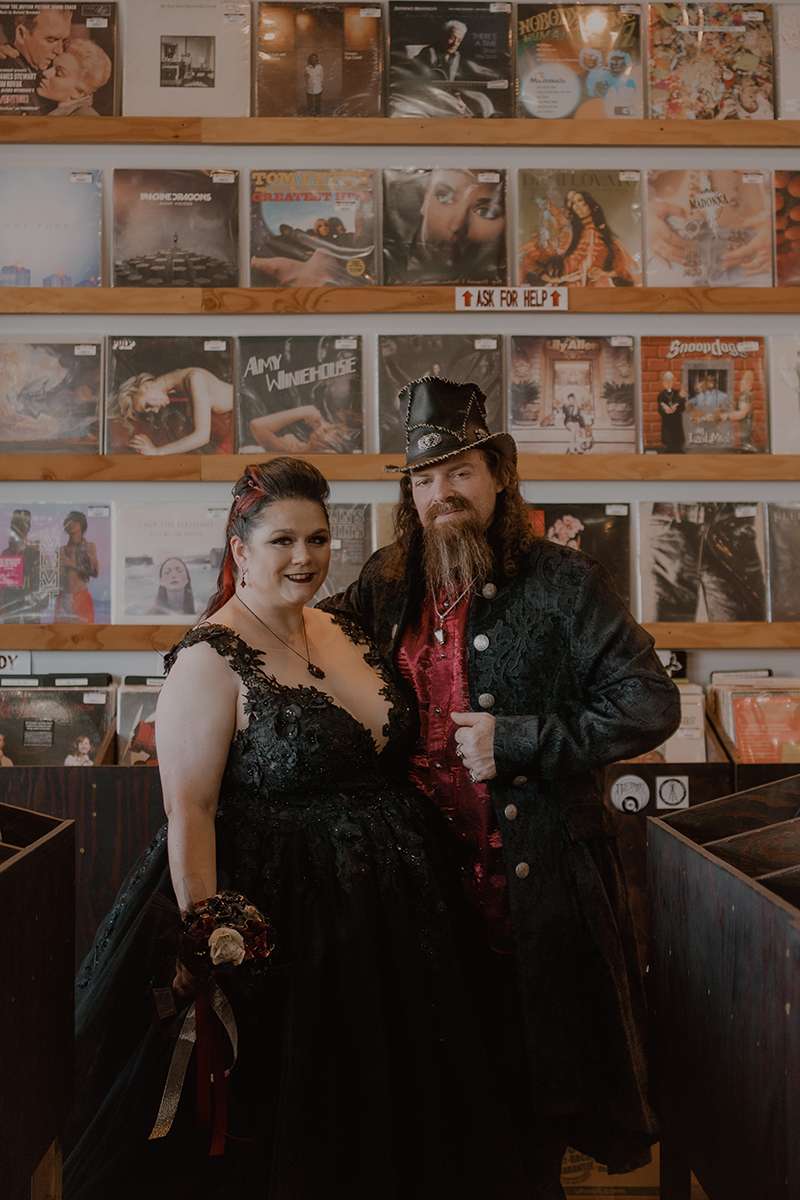 Choosing the right people to be part of your wedding party is very, very important! Jon Carpenter is here to share some lessons learned from his unfortunately colourful past.
Make no mistake, the people you choose for your wedding party can either make your day amazing or completely fuck it up. And I know this first-hand, because at some point I've been instrumental in doing both.
The first time I was a groomsman, I got abrasively drunk. Like, 'blacked-out, crying in the bushes', fucked. I argued with my wife, turned the dancefloor into a one-man mosh pit and (apparently) said some wildly offensive things to the bridesmaids. It was like a Stella-sponsored, 'How Not to be a Groomsman' documentary.
Between my wife and the hangover, I suffered greatly for my sins, so the second time round, I nailed it. I memorised the timeline, helped in any way I could and focused all my efforts on making sure the couple didn't lift a finger. I didn't just enjoy the honour of being asked, I embraced the responsibility that came with it.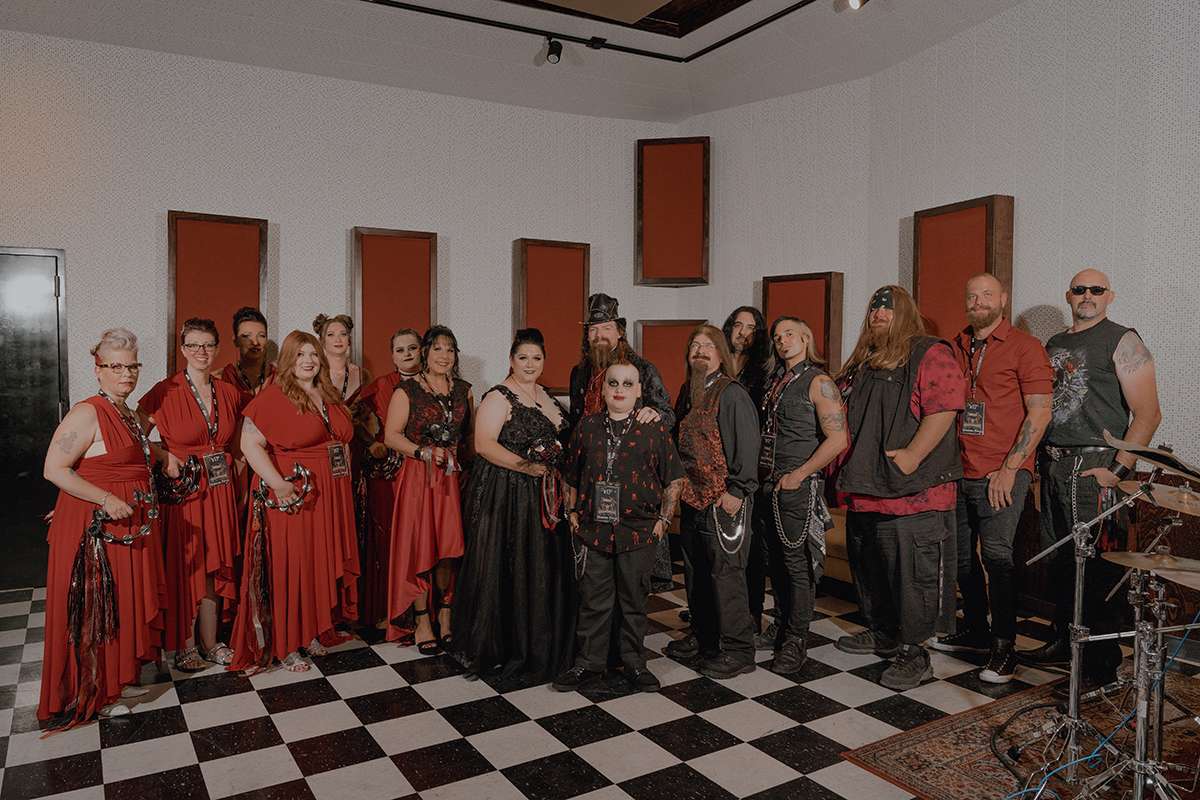 And that's the thing about choosing your wedding party. Select the right people and your day will be a romantic, confetti-filled breeze; choose the wrong people and you'll spend the day feeling like stressed-out babysitters. It's a tricky minefield and a huge opportunity rolled into one. And I'm here to guide you through it.
Many hands make light work, but too many cooks spoil the broth
Let's talk numbers. There's no exact science, but think about the intimacy of the guestlist, the size of the venue and whether you want a more relaxed or formal vibe. If you're stuck, check out other wedding photos from your venue and see what size of wedding party suits your style. It's not just about aesthetics, it's about your experience. It's a careful balancing act between feeling supported and feeling overwhelmed. You'll want to pay them all attention but there's only so much of you to go around.
Have a seat, we need to talk about Dave
Before we pick your team, let's talk about Liability Dave. He's a great laugh on a night out, he can down a pint in two seconds and he once ate a cactus for a fiver. There's no doubt about it, Dave's an absolute lad but your partner can't stand him, he annoys you when you're hungover and he's always at least half an hour late for everything. I hate to say it, but I don't think Dave should be a groomsman.
The group dynamic is key. You'll spend at least the group shots and the meal together and if there's one person who's pissing everyone off, not pulling their weight and basically causing mischief, it'll kill the whole vibe and ruin the day for everyone else.
And don't forget, there are plenty of ways to include people in your day without inviting them into your inner circle. Asking Uncle Bob to do a reading is better than him feeling out of place while everyone makes polite conversation with him all day. Just something to think about.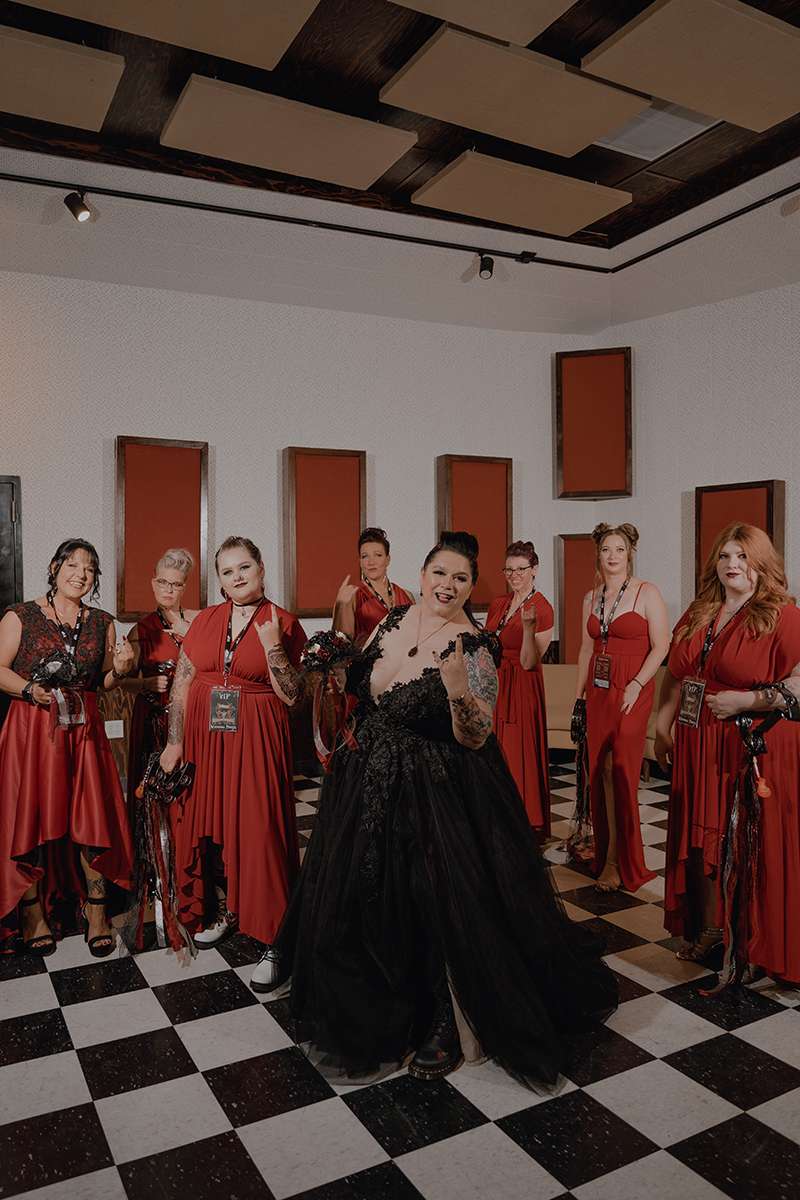 Choosing your dream team
Right, let's build your dream team. This is where you set yourself up to have the easiest, most relaxed, romantic day of your lives, so choose wisely.
You want people who'll share the load, be the busiest helping hands and the first dancing feet. You want people who'll book the Uber, hand out confetti, round people up for group shots and grab you a drink without being asked. Most of the time, three or four people immediately spring to mind, in which case, don't overthink it.
In a tie-break situation, think about their wedding superpowers. Will they keep calm and come up with a plan if something goes wrong? Are they a Catherine wheel of charisma who'll charm the in-laws and help round up the guests? Maybe they're the hyper-organised one who'll arrange fittings and plan the shit out of the Bach Party?!
You want to try and build your wedding team like the Avengers (just without the useless bow and arrow guy). If you have a wedding party with no weak links and dovetailing strengths, it'll all feel effortless.
How to pop the question (again)
When I got married, I bought my mate a pint and took my dad out for a game of golf. I asked them each to be joint best man, told them I loved them, gave them a hug and that was it. But times have changed and now – for better or for worse – the big 'Wedding Party Proposal' is a thing.
People make songs, videos, do big 'reveals'. There's bridesmaid and groomsmen boxes you can get with personalised hip flasks and shot glasses. It's all in good fun and the sky's the limit with how big or small you can go with it. Like with everything wedding planning related, don't put too much pressure on yourself. Go on YouTube or TikTok and you'll be swamped with inspiration. I kind of wish I'd gone for one of the boxes, I think they're great.
However you decide to do it, you do want to do it in person. It is an honour to be asked, and it's exciting doing the asking. Inviting someone to be a part of your closest circle on the most important day of your life is… well it's nice, isn't it?! So, make the effort to make it special for them and enjoy the experience yourself.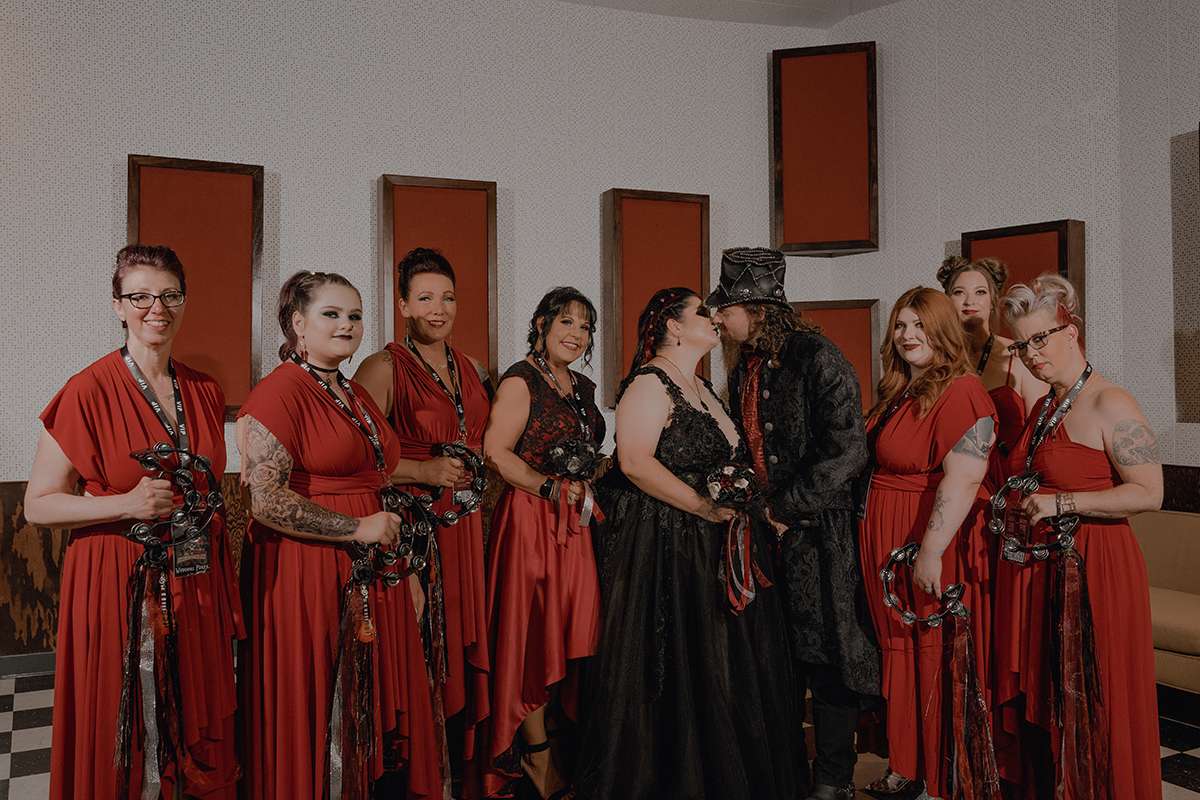 Ask someone special to do something special
If there's someone creative in your gang, think about getting them involved beyond just little tasks. You could ask them to perform something, make a statement piece for the styling or put together a video.
When I was best man, my friend asked me to write and perform a song for the ceremony. It took me months and I was super nervous, but it was a real honour. So, don't be shy about asking, they'll love doing it for you and it'll make your day that much more special if someone you love has contributed something towards it.
Minions: assemble!
Right, this is it. It's time to put these carefully-chosen minions to work!
The last thing you want on your wedding day is to be getting involved in shitty little tasks. So, before the day, write down every little thing that'll need doing. Handing out confetti or sparklers… rounding people up for the group shots… moving tables or chairs… repositioning flower urns…
Now assign each of these tasks to people in your wedding party according to what they'd excel at. Charismatic? Guest management. Strong? Moving stuff. Organised? Admin bits. Now send them all a copy of the timeline with their individual tasks so they know what they're doing.
I know it sounds like you're giving them loads of work to do, and I guess you are, but I know from experience, working hard and knowing you're making your friend's day easier is much better than sitting back and watching it fall apart. Don't feel guilty, they'll love doing it for you, so just sit back and relax. Your wedding day is sorted and your little team of Avengers is all over it.
ABOUT JON CARPENTER
Jon has been writing about weddings for over five years and been married to a wedding photographer for six. He proposed in Kefalonia, got married in Whitstable, eloped in Vegas and now lives in… well, Chatham. But at least the first three sounded cool. Either way, wedding-wise, he's pretty wedding wise.
This article originally appeared in issue 47 of Rock n Roll Bride magazine. You can purchase the latest copy here, or why not subscribe to never miss an issue?