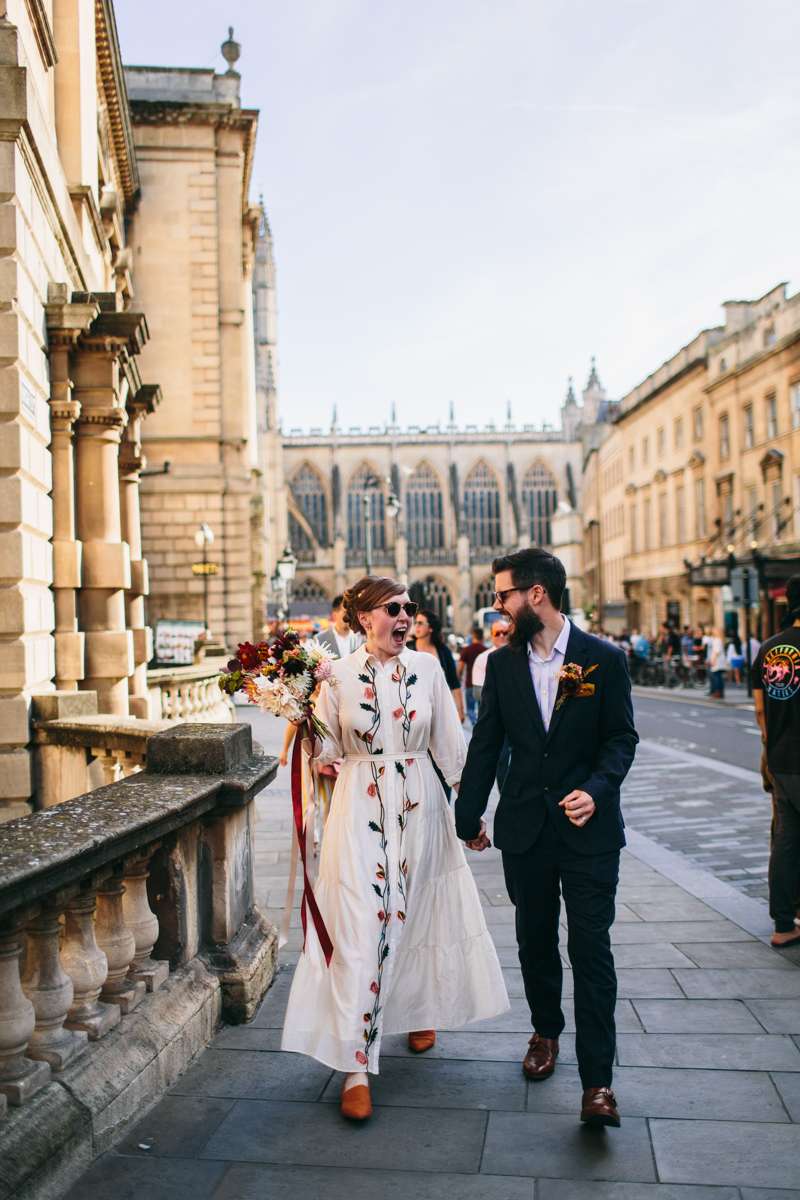 Planning a super relaxed, simple wedding with just 11 guests, Vicki and Stewart wanted "no stress – just love," for their colourful wedding in Bath. With a clear vision for a super simple wedding, they focused on organising a day that suited them perfectly.
"Honestly if you looked at my Pinterest board you would have thought I was planning a children's party!", Vicki laughed, "We wanted the day to be fun, relaxed and enjoyed by everyone. As soon as anything got too stressful I would just cut it from the plan."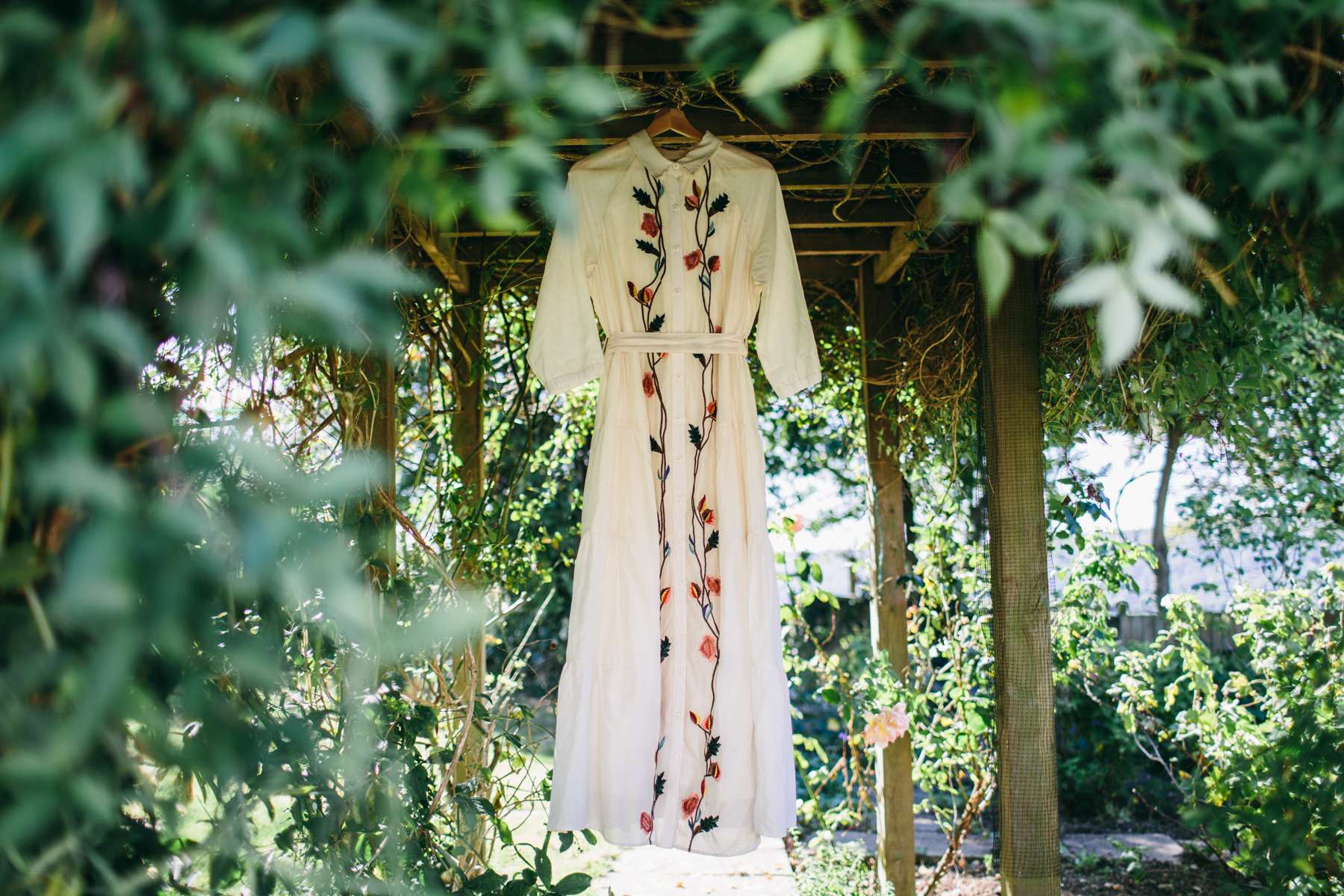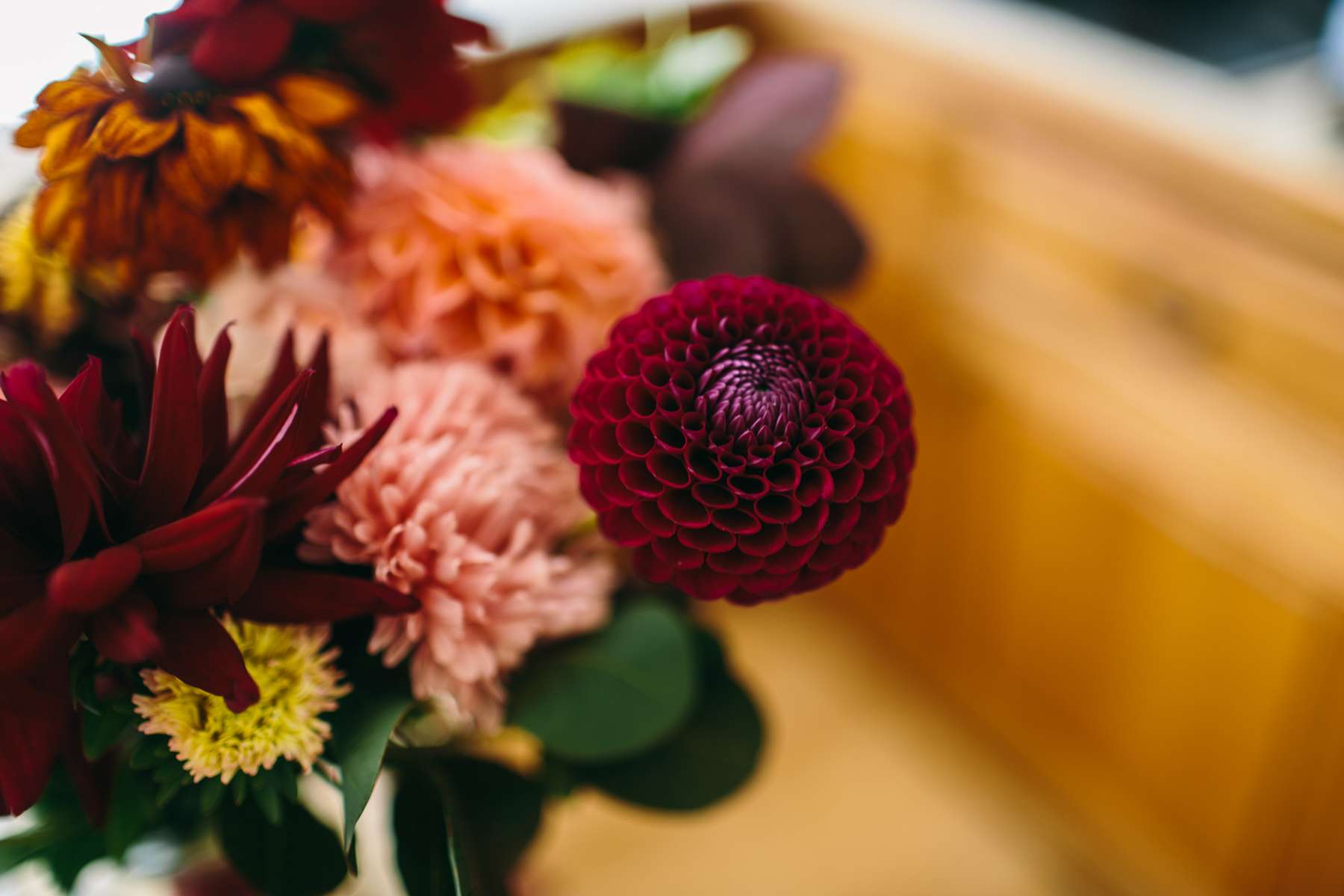 They held their ceremony at the Guildhall in Bath, a gorgeous historic venue, opting for a small ceremony full of meaning, followed by dinner at a local restaurant. The bride walked in to the song This Must be the Place by Talking Heads. "The lyrics are everything I would have wanted to put in to vows", she said, "which was just as well because I blubbed my way through the real ones! Spending the night apart was so surreal and I just remember being so excited to see Stewart. We left to Queen's Good Old Fashioned Lover Boy – I still can't hear that song without a massive smile coming over my face."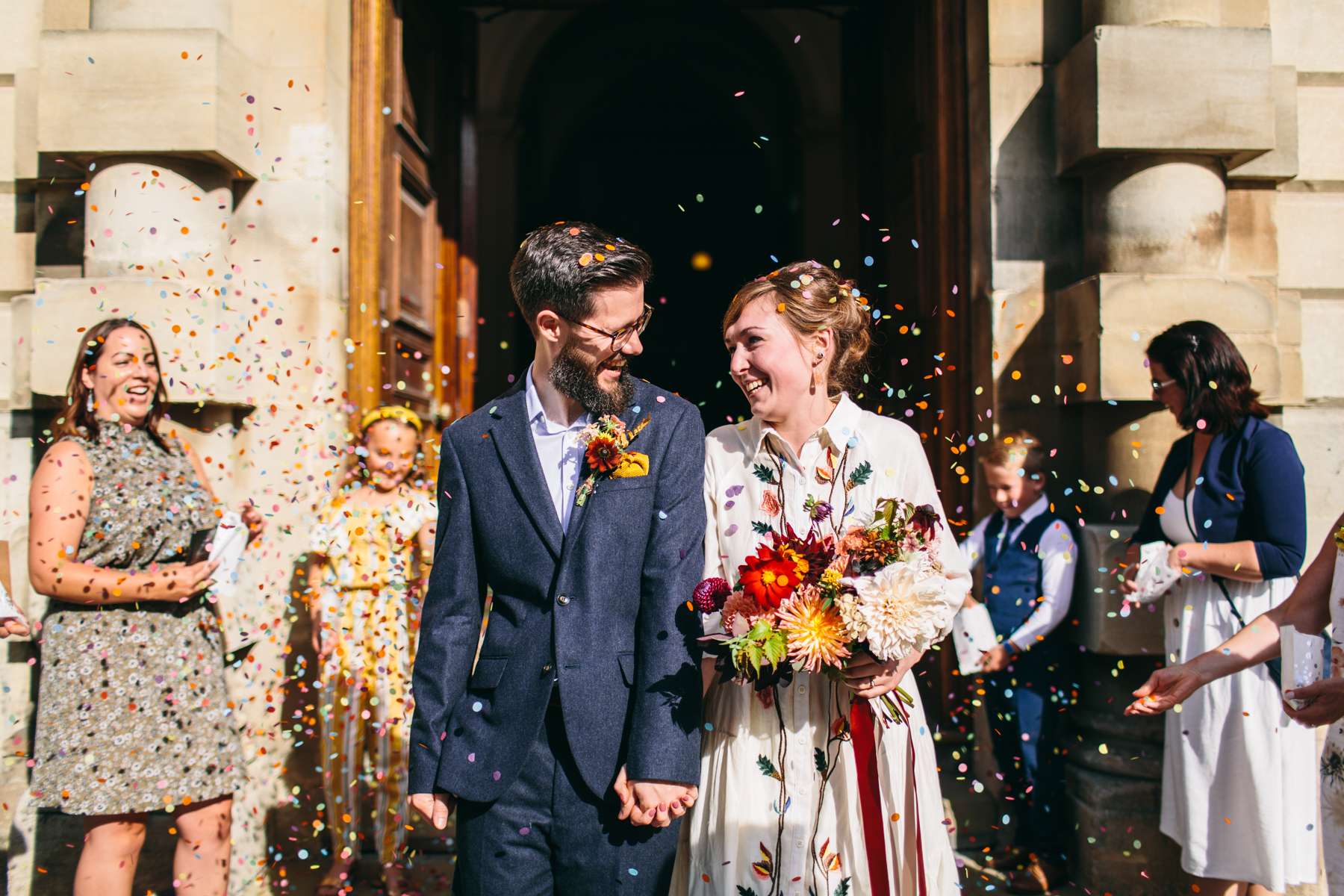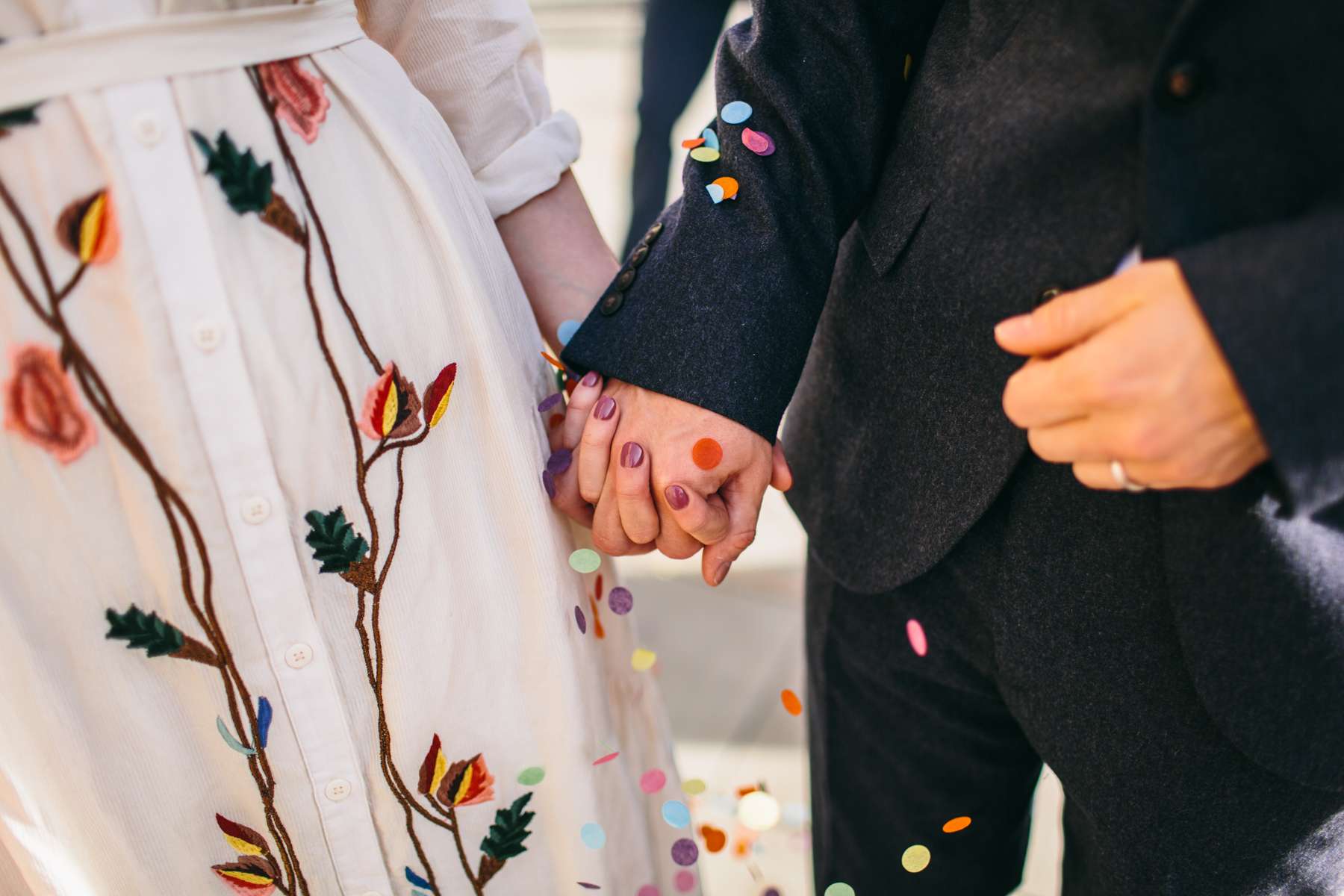 The couple's plans came in under their budget of £5000, with Vicki DIY-ing her heart out, starting by creating all the wedding stationery. "I love stationery and was so excited to make ours because we were having so few guests", she told us. "I got super carried away and made them out of wood and gold and glitter, they were great!" She also chose a beautiful Anthropologie dress and wore her Granny's wedding ring as her 'something old'.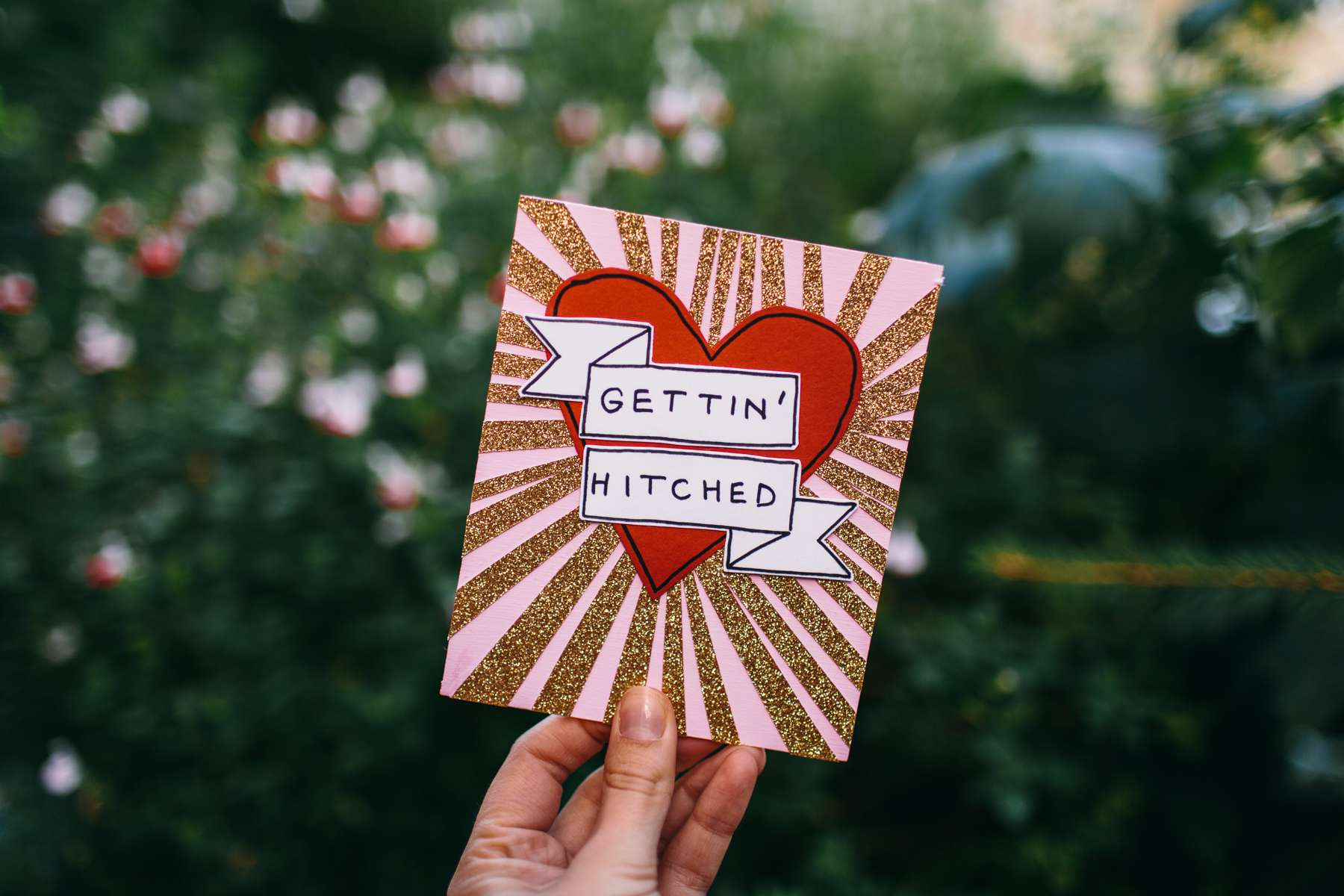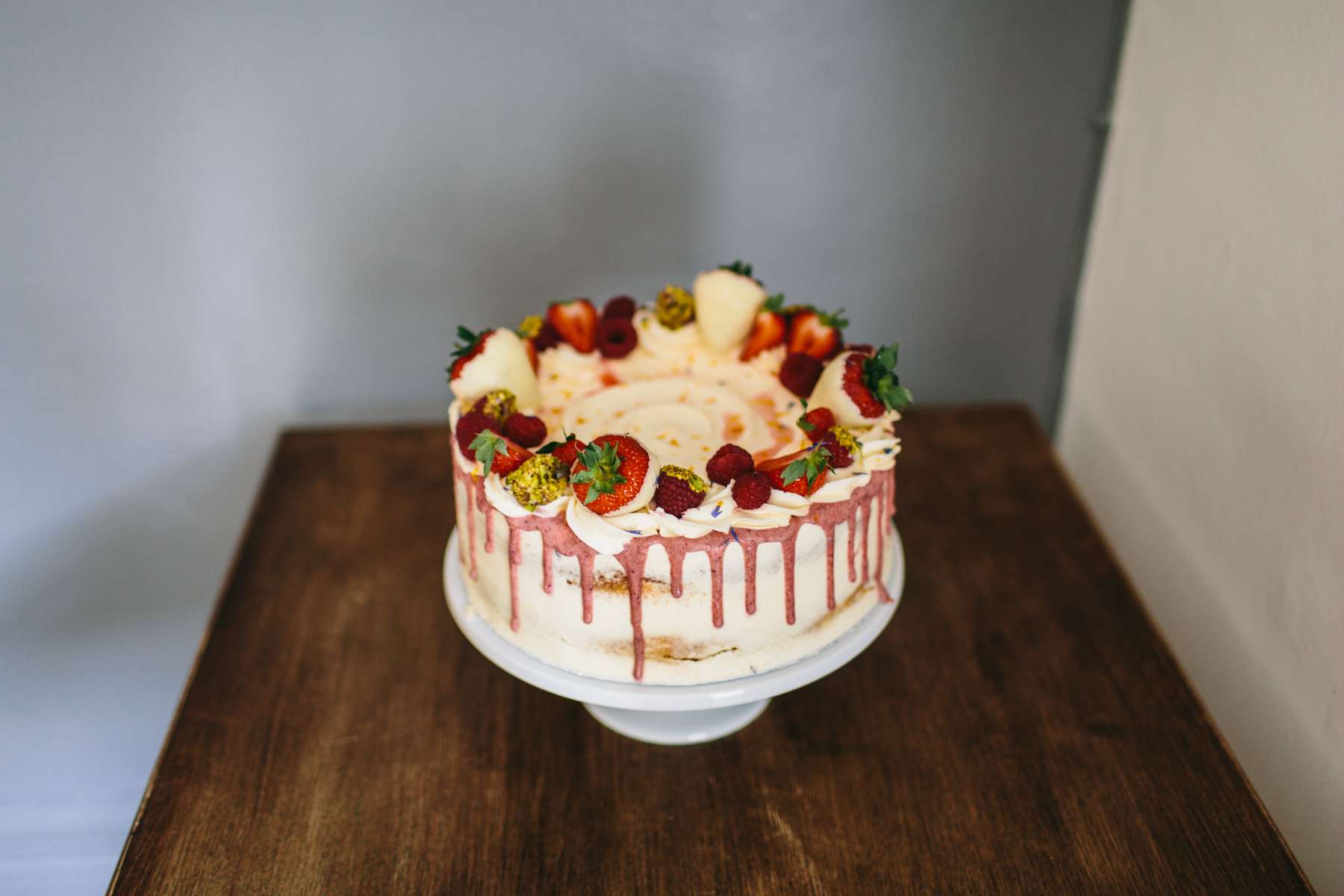 Every wedding is unique, and Vicki and Stewart chose a venue that guaranteed a buzz as they arrived, however they were a little surprised at their welcome, as they explained to us, "The Guildhall is right in the middle of Bath so there is always stuff going on around it. As we arrived we were met by a sea of women dressed in period costume for the Jane Austin festival. Then after we left the ceremony we snuck off to a small park to take a few group photos only to be met by an old man stand-up sun bathing in his pants… Him photo bombing our wedding pics is just perfection!"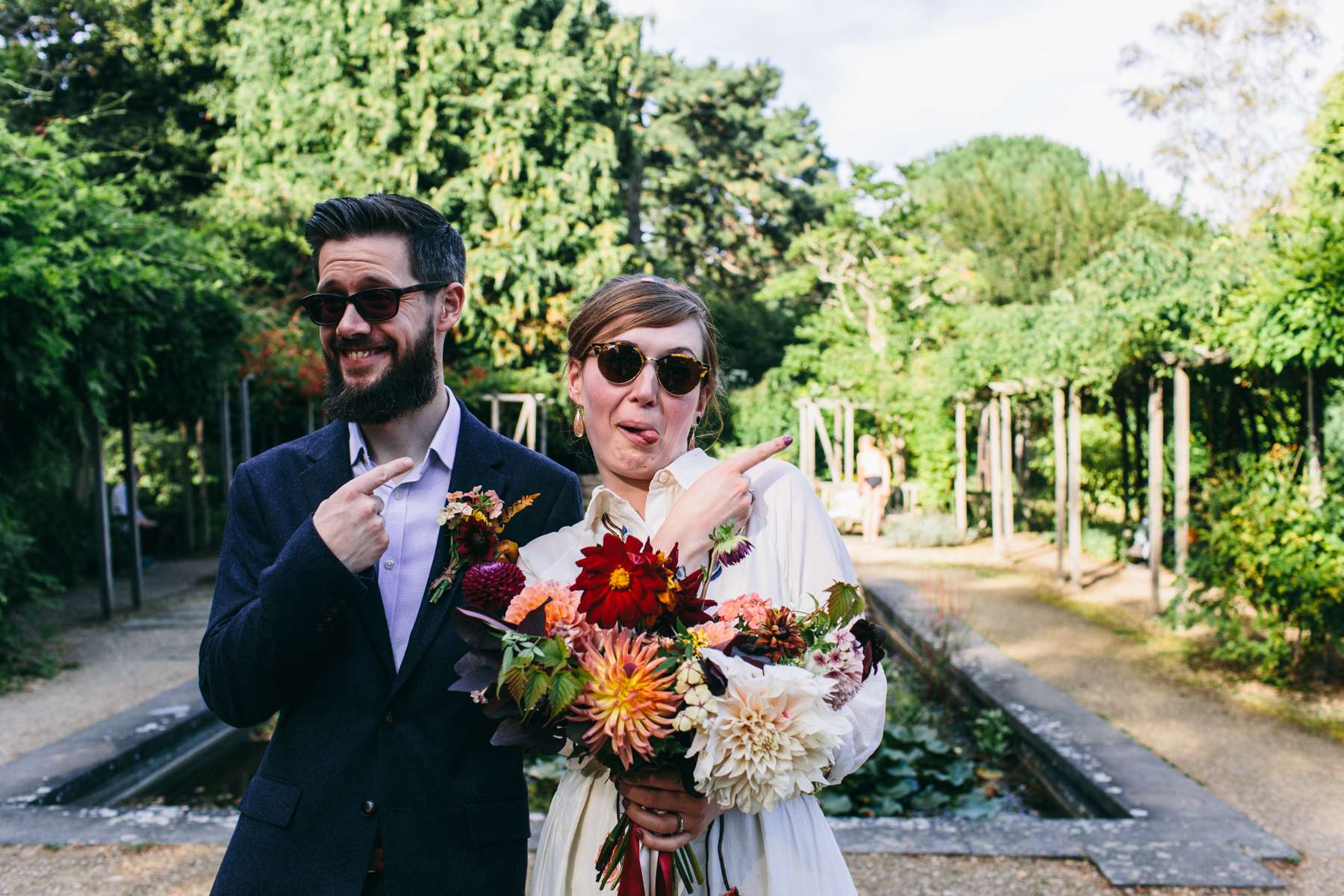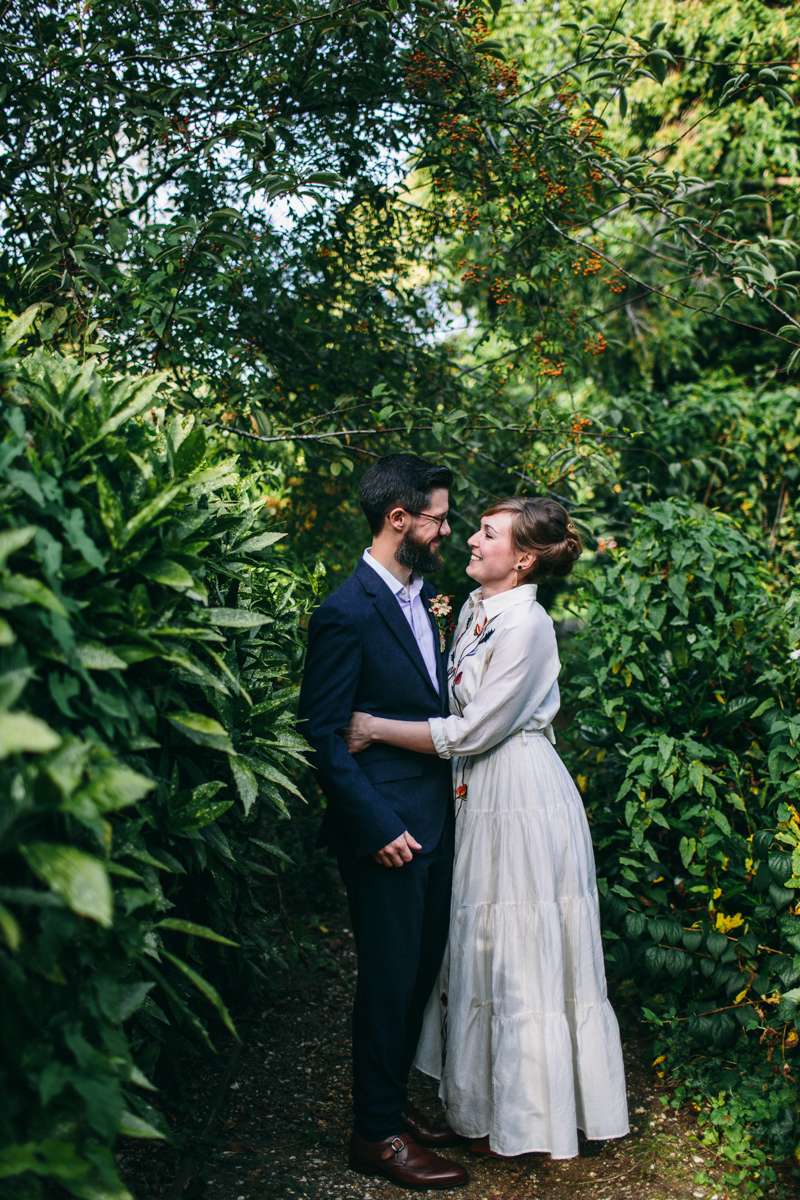 Vicki described their day as, "Just a complete hazy blur of love, " telling us that she'd learnt that, "There is no right or wrong way to do a wedding. As long as it makes you happy, then you're doing ok." She added, "Have fun!" – perfect advice to any couple planning their wedding!