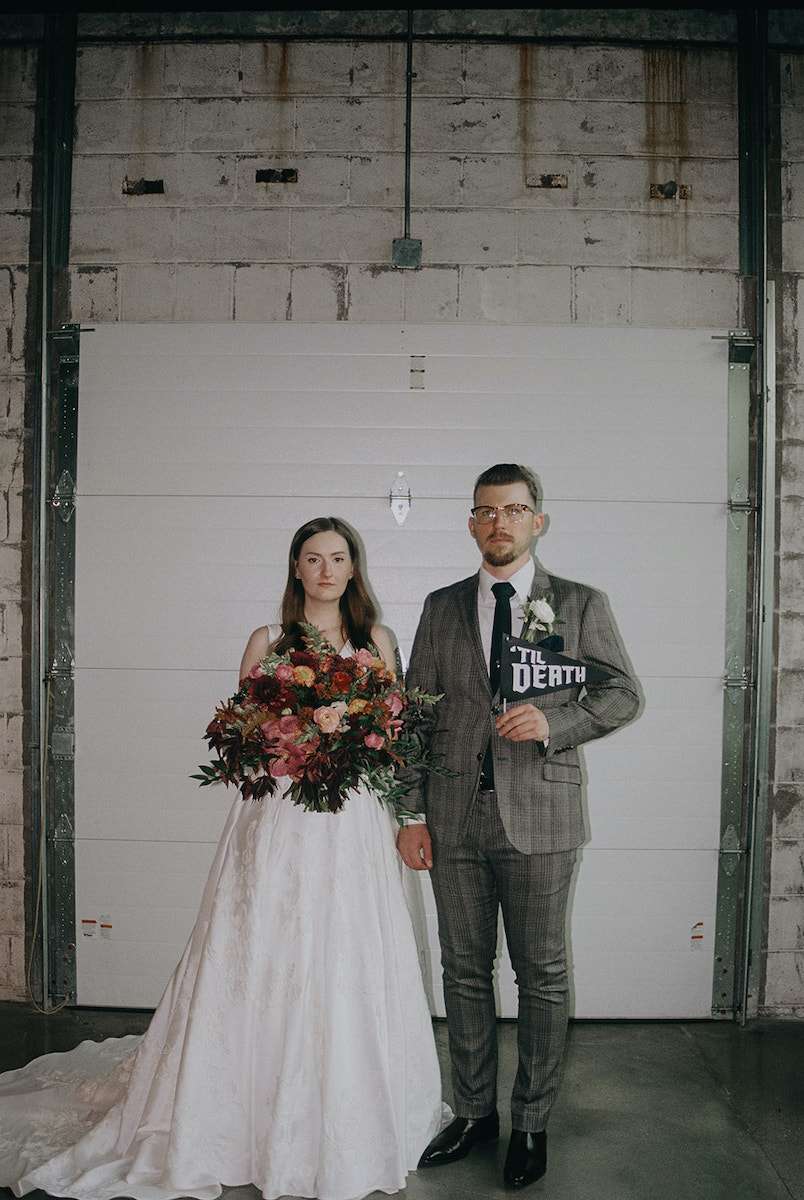 Madeline and Michael met studying Art Education at university, and wanted their wedding to mirror their passions. They created a day inspired by their own artwork, with comic artist touches and flashes of American traditional tattoo art.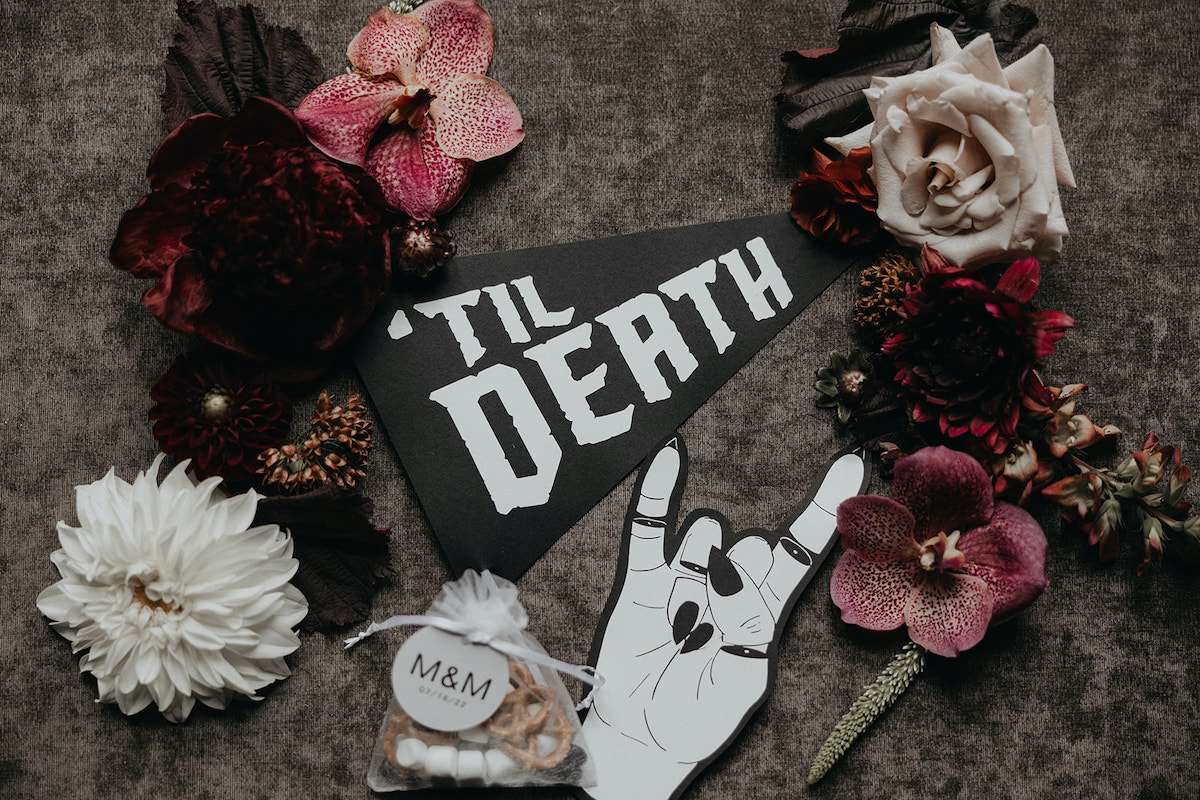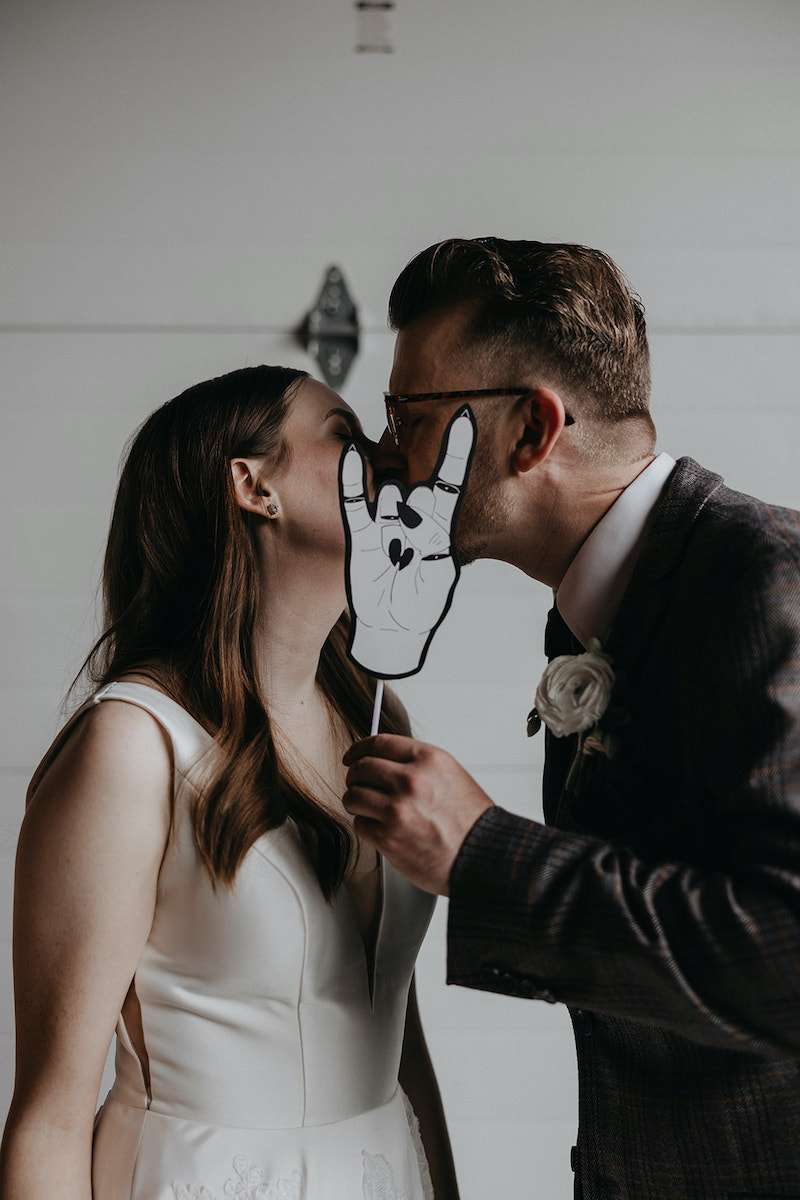 The couple incorporated the ancient Celtic tradition of handfasting into their ceremony, presenting both as equals in the partnership. They used monochrome ropes, matching their wedding stationery, which they kept black and white, with modern text and no imagery. Their wedding favours were created from an artwork Madeline designed, taking a digital drawing and creating a linoleum print from it. Each guest found the unique artwork at their place setting; a perfect personal keepsake.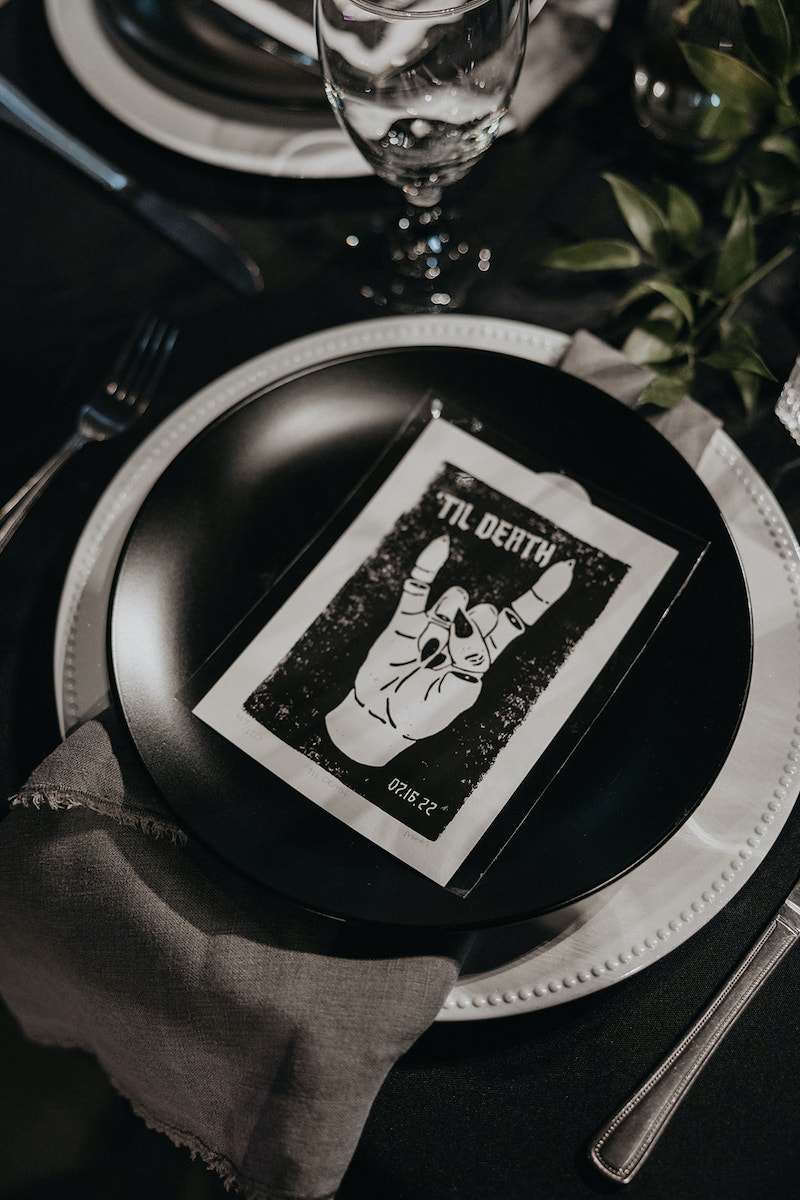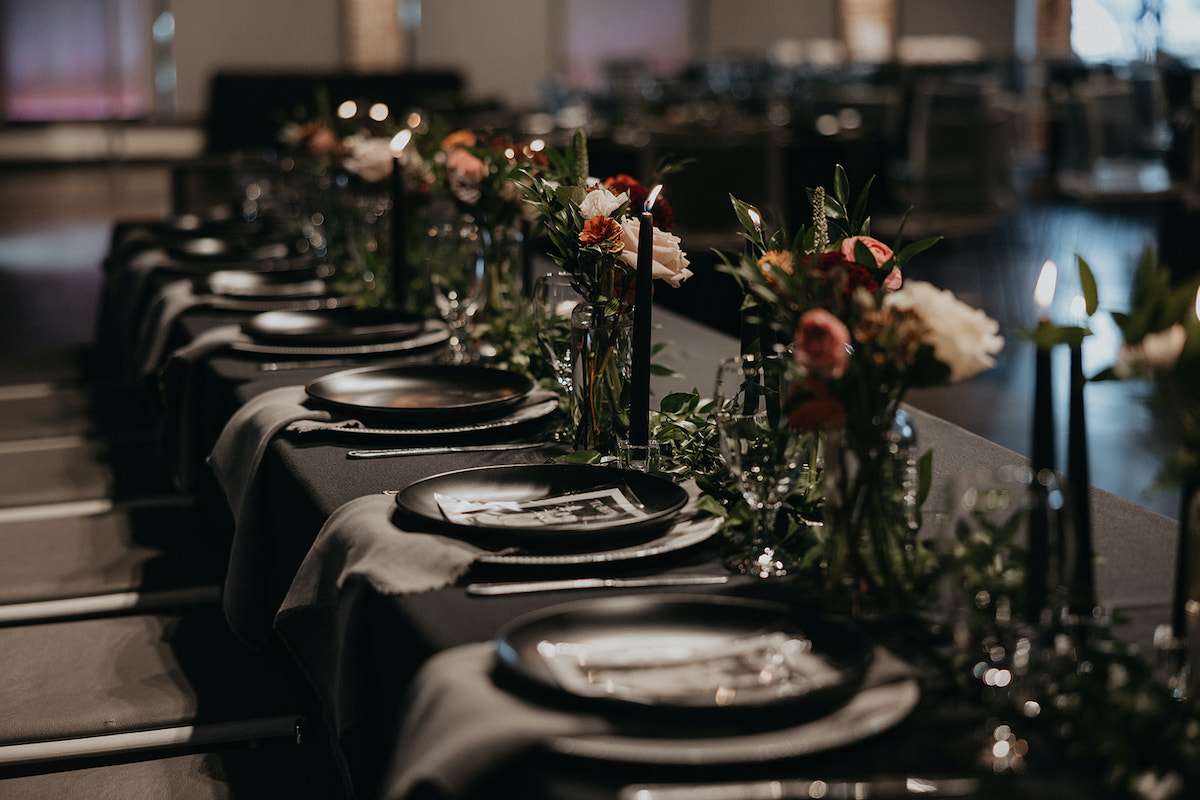 With such skill for design, they DIY-ed a lot of elements, with Michael creating the M&M branding that accompanied all of the stationery. They also made all the props for their photobooth, with some unique items that matched Madeline's lino print. A friend made their wedding cake, incorporating the rich tones of the floral elements perfectly.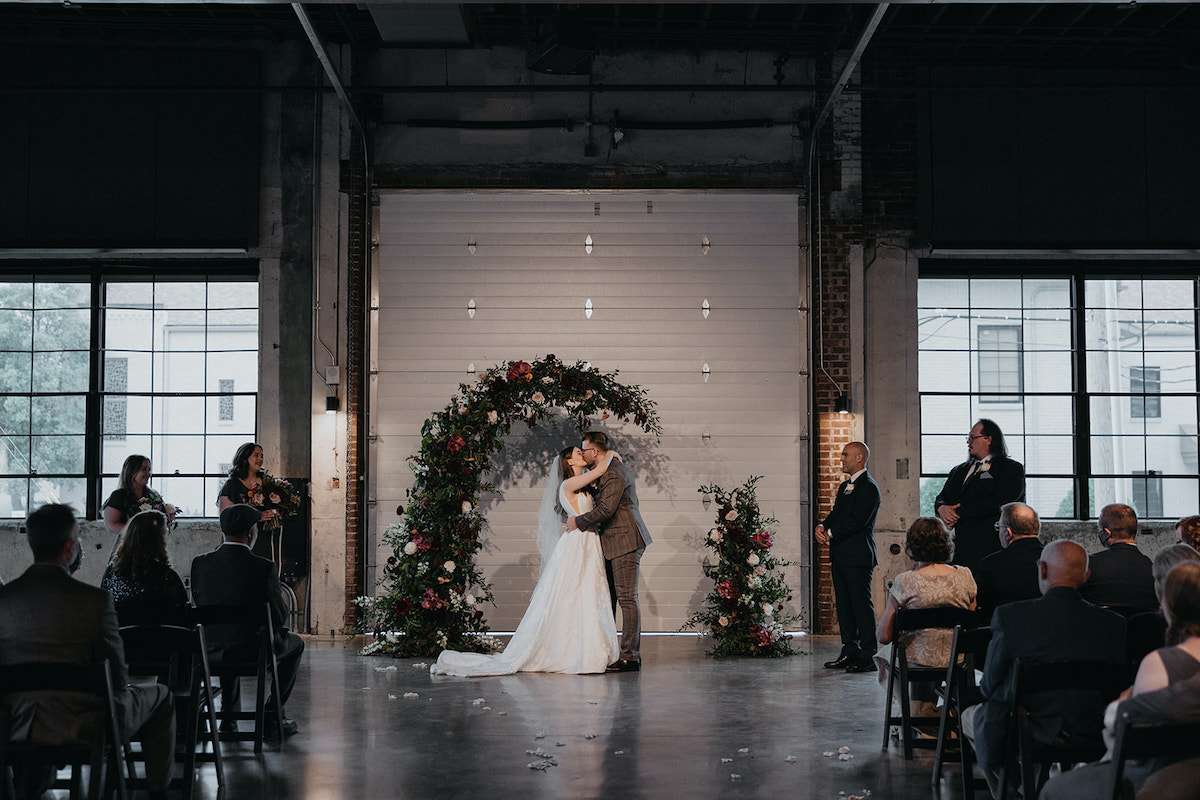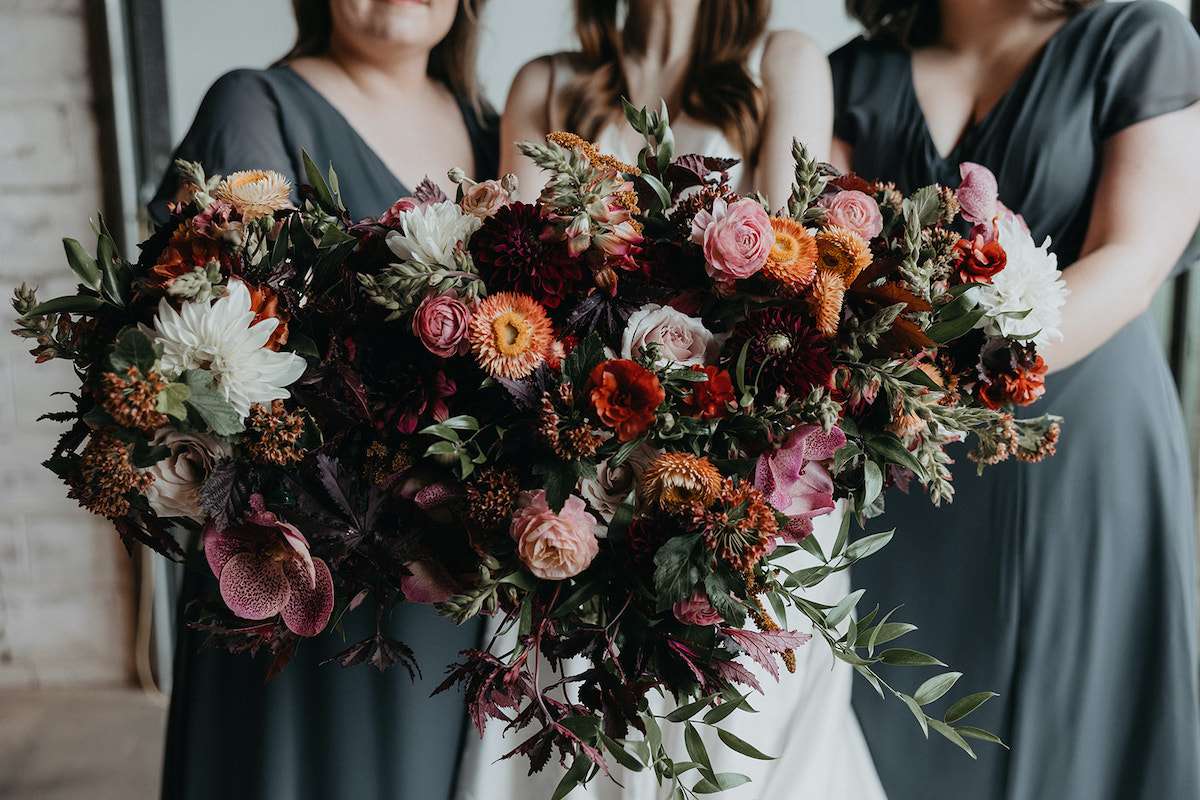 With a healthy budget of $30,000, the couple still struggled to find an accurate idea of how much their day was going to cost, by simply researching online. They found a wide range of estimates for each type of vendor, depending on location. Getting itemised proposals from vendors was the only way to pin down a realistic cost, however they also found discounts became available through using a wedding planner. Madeline told us, "She made the whole process so easy and fun. We would have been lost without her!"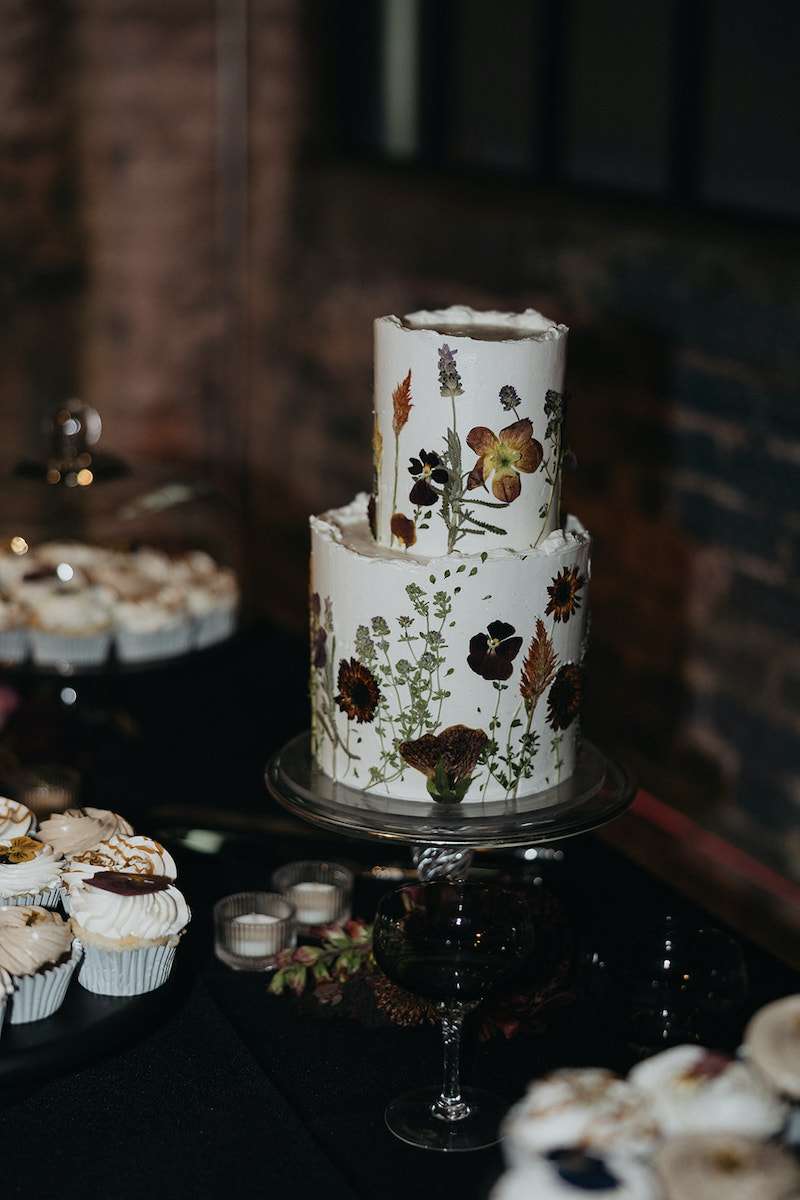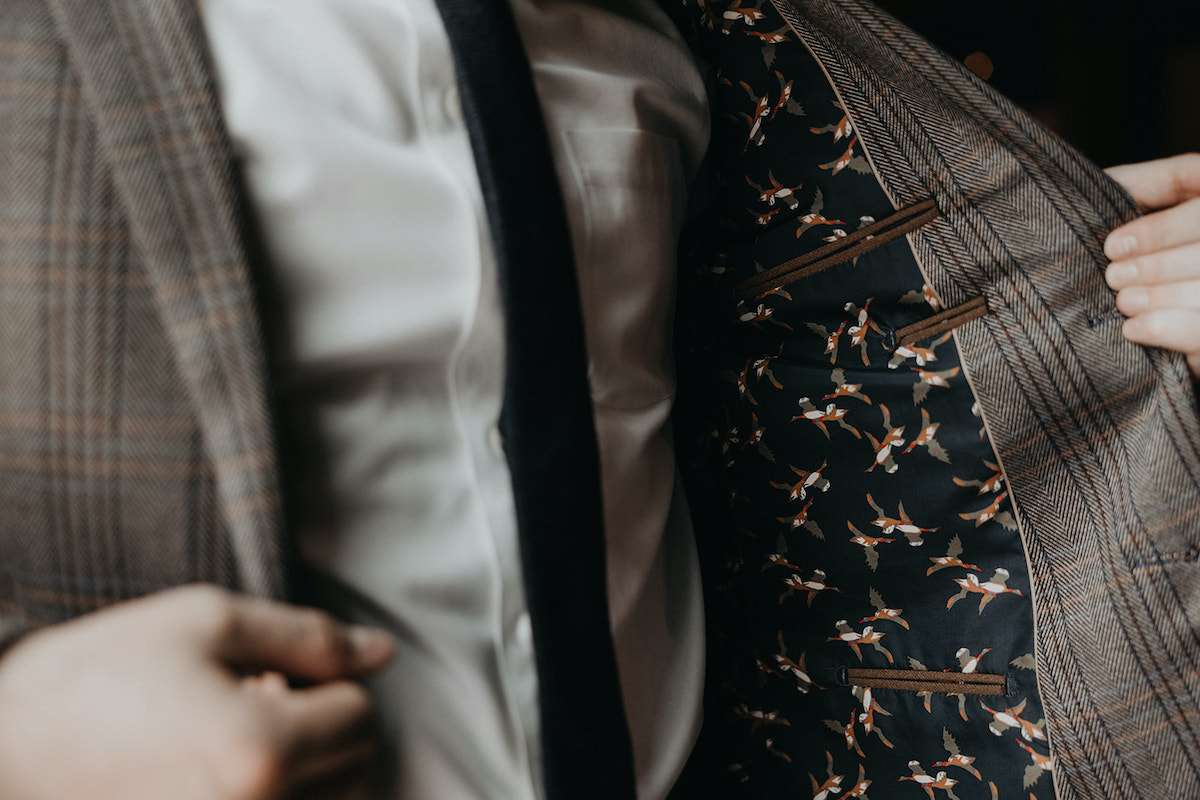 Madeline and Michael filled their day with family and friends, but chose to take a couple of moments out for themselves. During their photos, they popped into a nearby pub, which erupted into applause at the sight of them in their wedding attire, and they also stopped for a private dance under a string of lights on the patio later in the evening.
A beautiful space that came to life at night, Madeline told us this was her favourite part of the day, and their photographer captured some beautiful shots. Madeline advised future engaged couples, "Find a photographer whose work you love that matches your energy and visual identity. Fifty years from now we will have these images to help us recall every special moment."