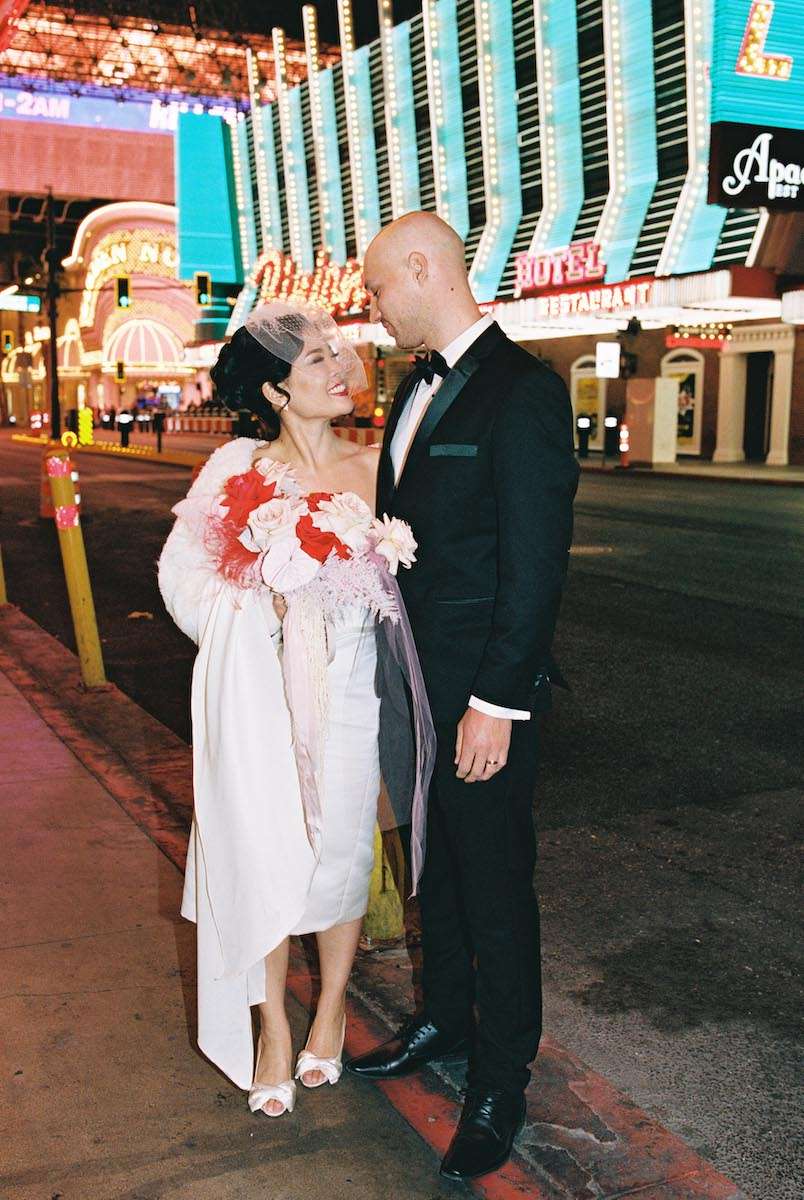 Meeting 20 minutes after ringing in the new year in 2013, Toan and Sewa decided to elope to Vegas to celebrate with a fusion of Vietnamese and American style. They took elements of traditional Vietnamese and American wedding ideas but made them work for them. "Eloping meant we got to do it our way, without the pressure of what guests may think", the bride said.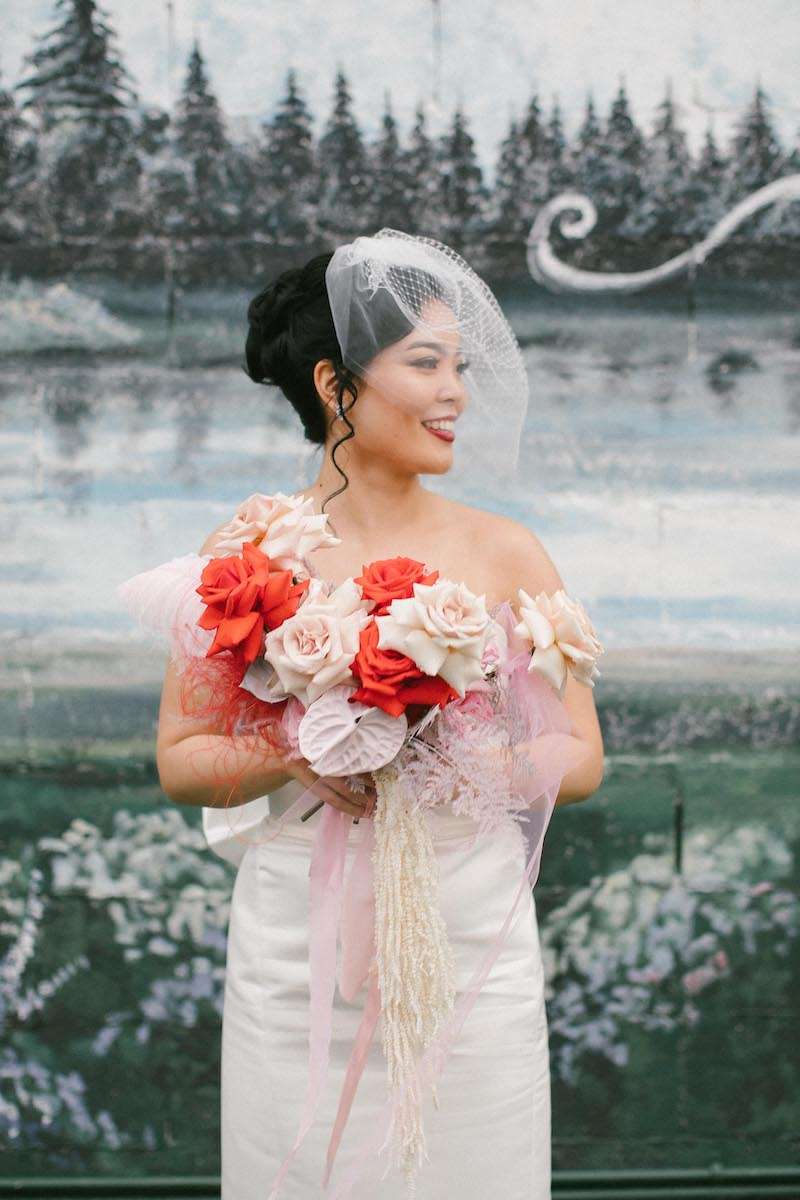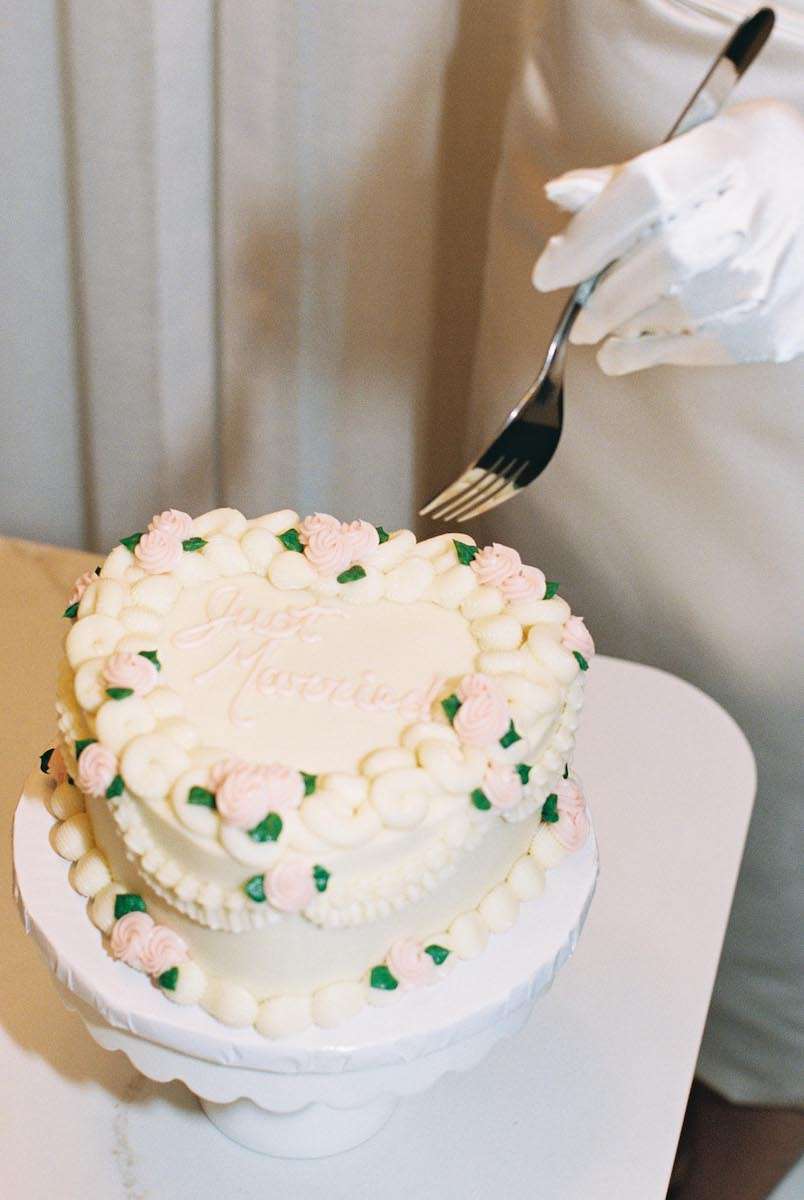 Toan was keen to honour her roots, as well as embrace an American wedding, meaning she got two dresses to celebrate in. She explained, "One thing that was important to me was wearing a traditional red Ao Dai for my wedding. Wearing red is auspicious in my culture and we wanted to make sure our day was good vibes only. Vegas provided us a perfect venue for that. We also included the red element in our florals and instead of a traditional Vietnamese tea ceremony before the ceremony, we opted for an intimate champagne toast which is typically a western concept."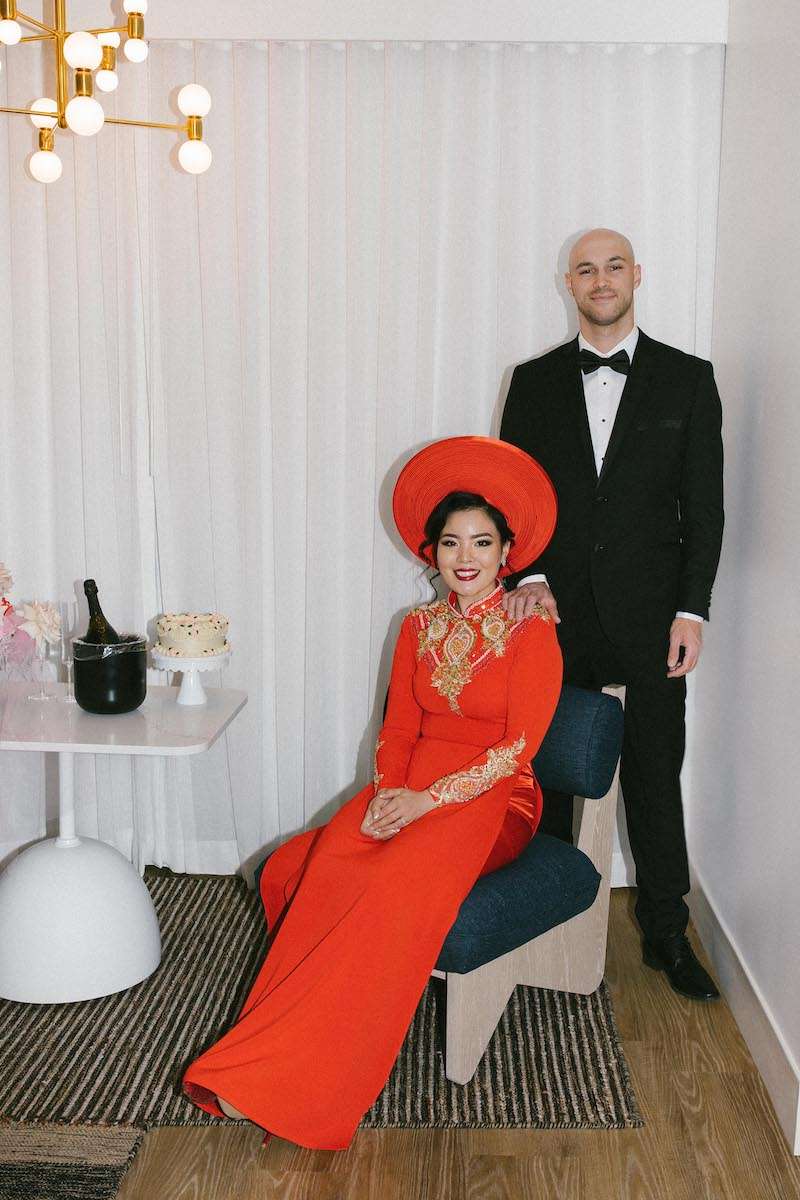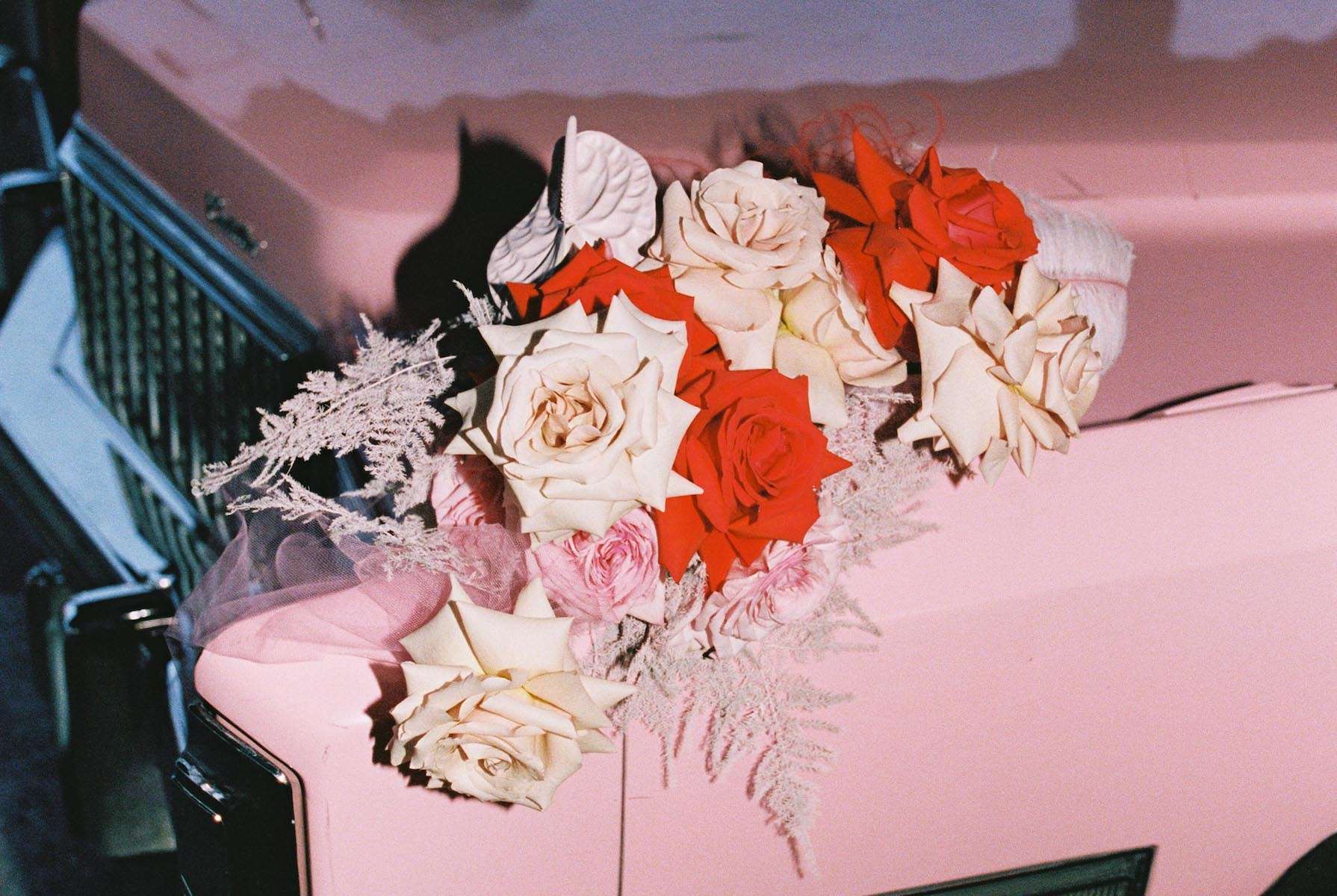 A good photographer is key to an elopement; one who can capture the day perfectly for each unique couple. Toan and Sewa chose Amy Lee, of Aimlee Photography who fit with their style.
Toan continued, "Our biggest expense was photography. However, we knew it was important to invest in a photographer who was on the same vibe wavelength as us. We wanted a photographer who shot film, and really knows how to capture sparkling moments and not cliche couple poses."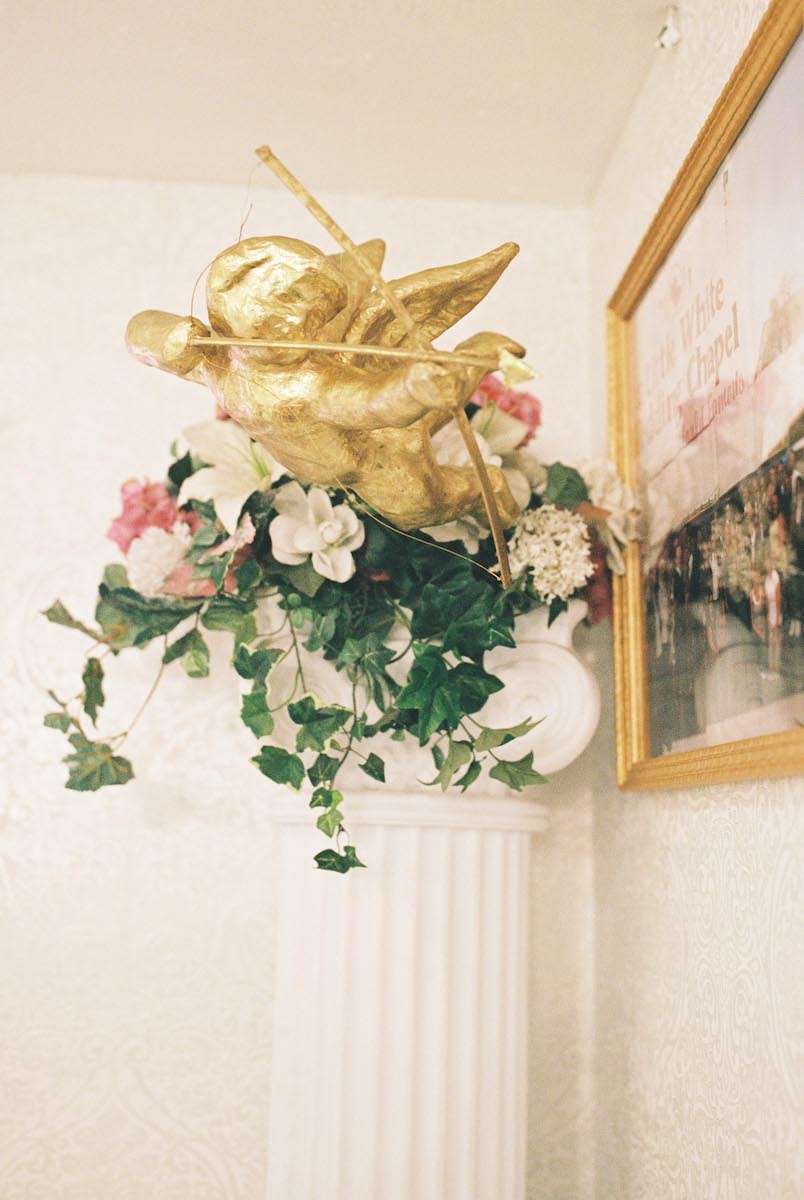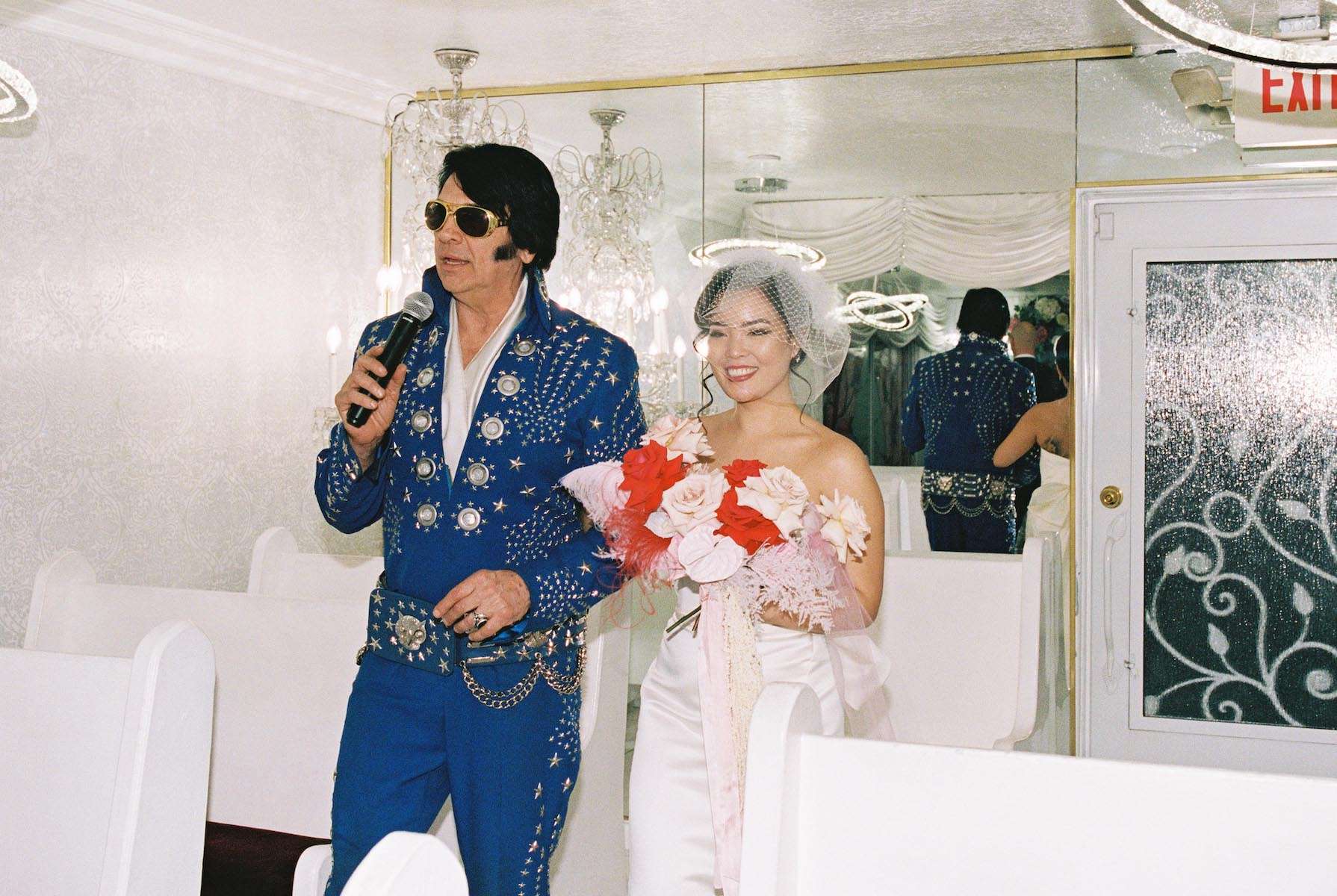 A classic Vegas ceremony is not complete without an appearance from Elvis, and the couple were not disappointed. Elvis sang Can't Help Falling in Love as Toan walked down the aisle, and then sang Viva Las Vegas! as they exited as newlyweds.
"We knew we would be too emotional during the ceremony to trade vows so stuck to traditional vows at the chapel. However, over dinner we swapped letters of our personal vows. Over the years, we frequently write love letters and notes to each other, and wanted to make sure we can add this special letter to the collection to look back on."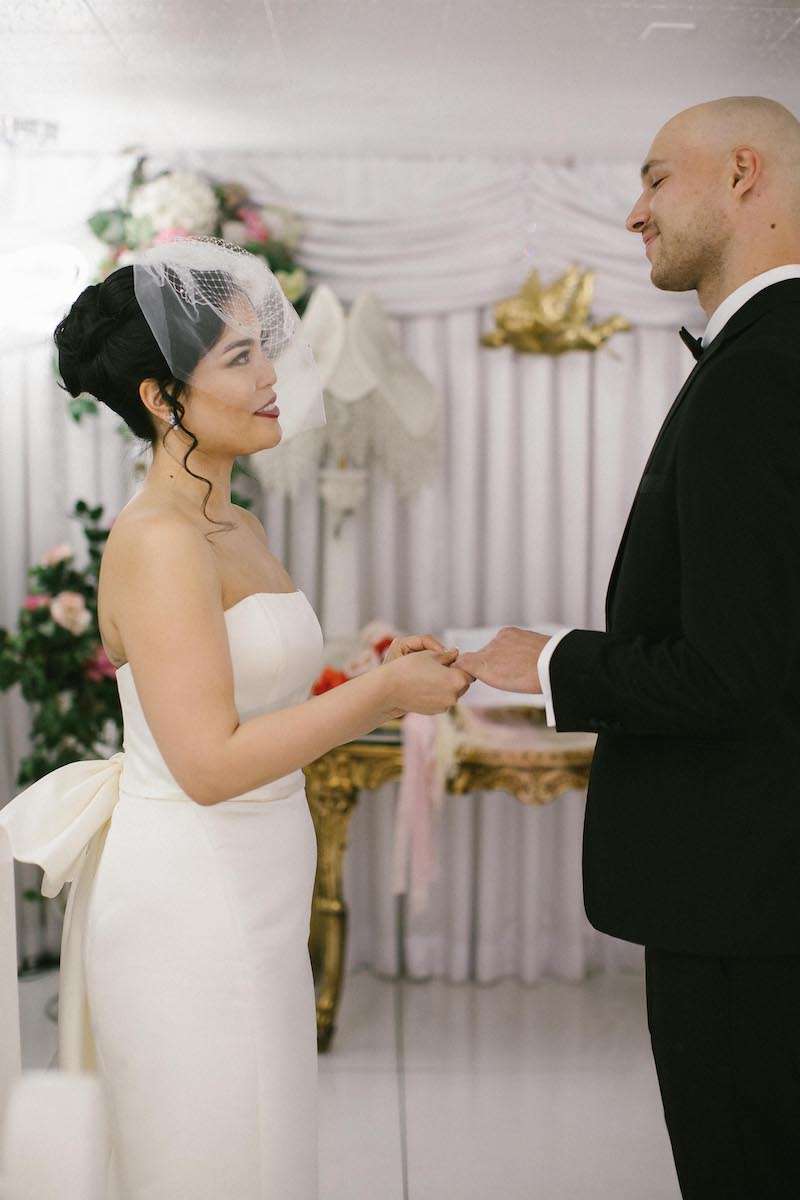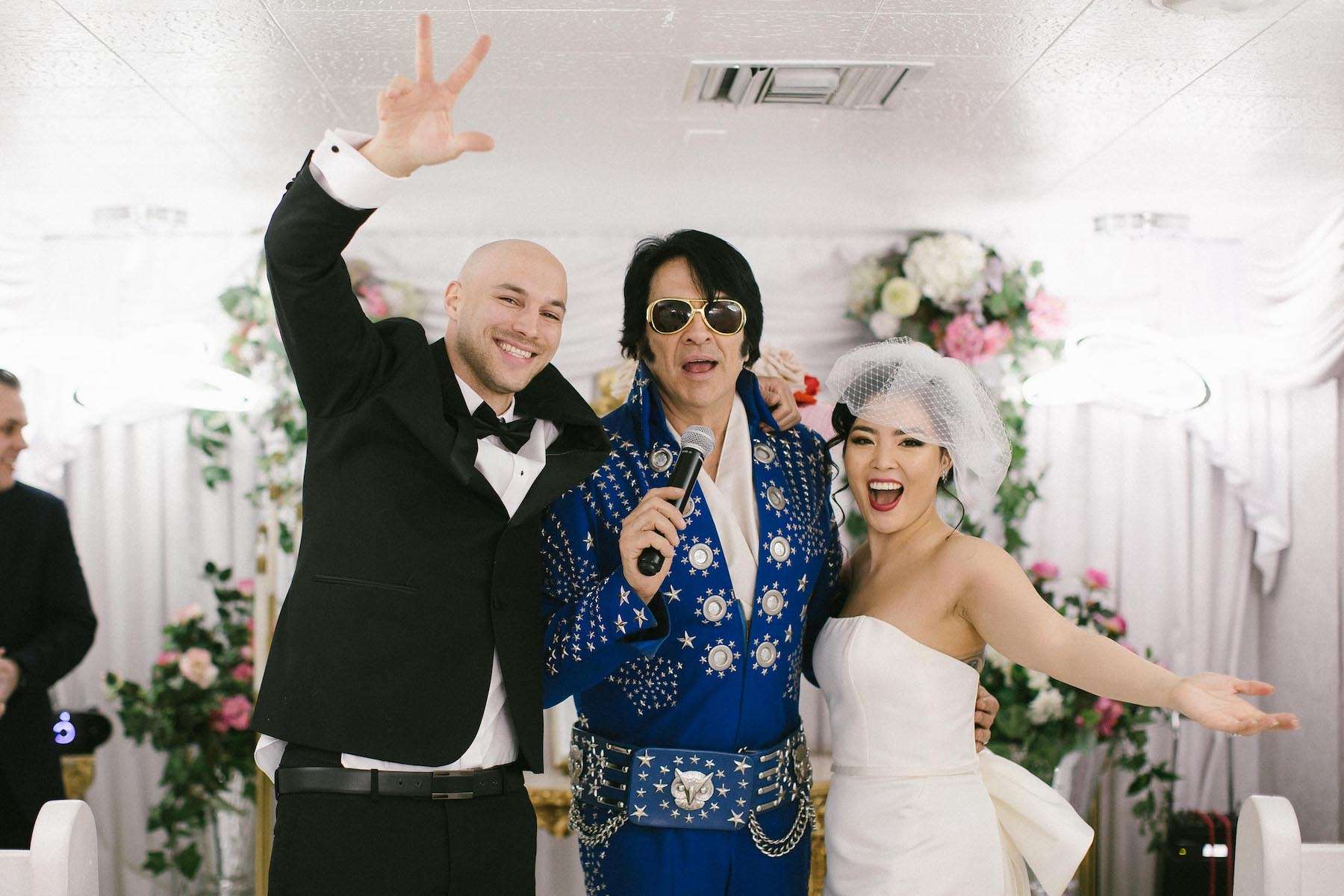 With Las Vegas a classic elopement destination, there are still countless options and packages you can choose, rather than feeling like you have to do it a certain way. "I wish I'd known earlier on that getting married in Vegas was such a great idea!" Toan concluded. "I understand now why they call it the wedding capital of the world. It is so easy and so fun. You don't need the pressure of having to cross off all the wedding traditions you need to do. When we first started planning, it felt like we needed to somewhat follow this typical wedding template. Sometimes it felt magnetic to go back to certain expectations, but I'm thankful to our support system who reassured us that it's about us and our union."