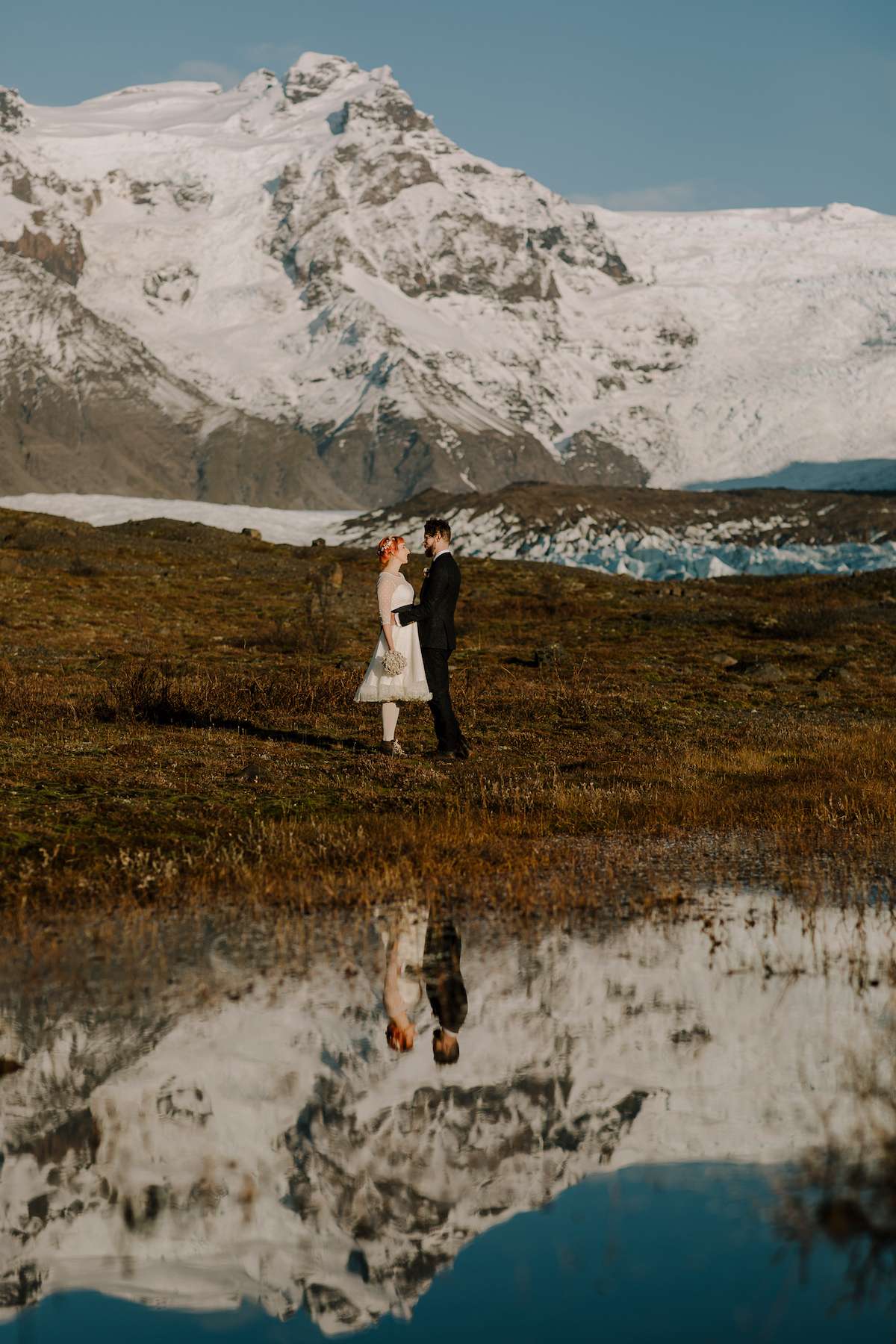 Cat and Tom's elopement was all about the detail – but the right kind of detail! They eloped in Iceland in October.
Cat told us, "We had a loose Hitchhiker's Guide to the Galaxy theme (my favourite book, growing up), with travel and adventure at the heart of the day. The bouquet and buttonholes were all made from a copy of the book, along with Tom's pocket square being the front cover. We had a small line from the book in our vows, and of course, the mantra of planning an elopement during a pandemic being 'DON'T PANIC!'".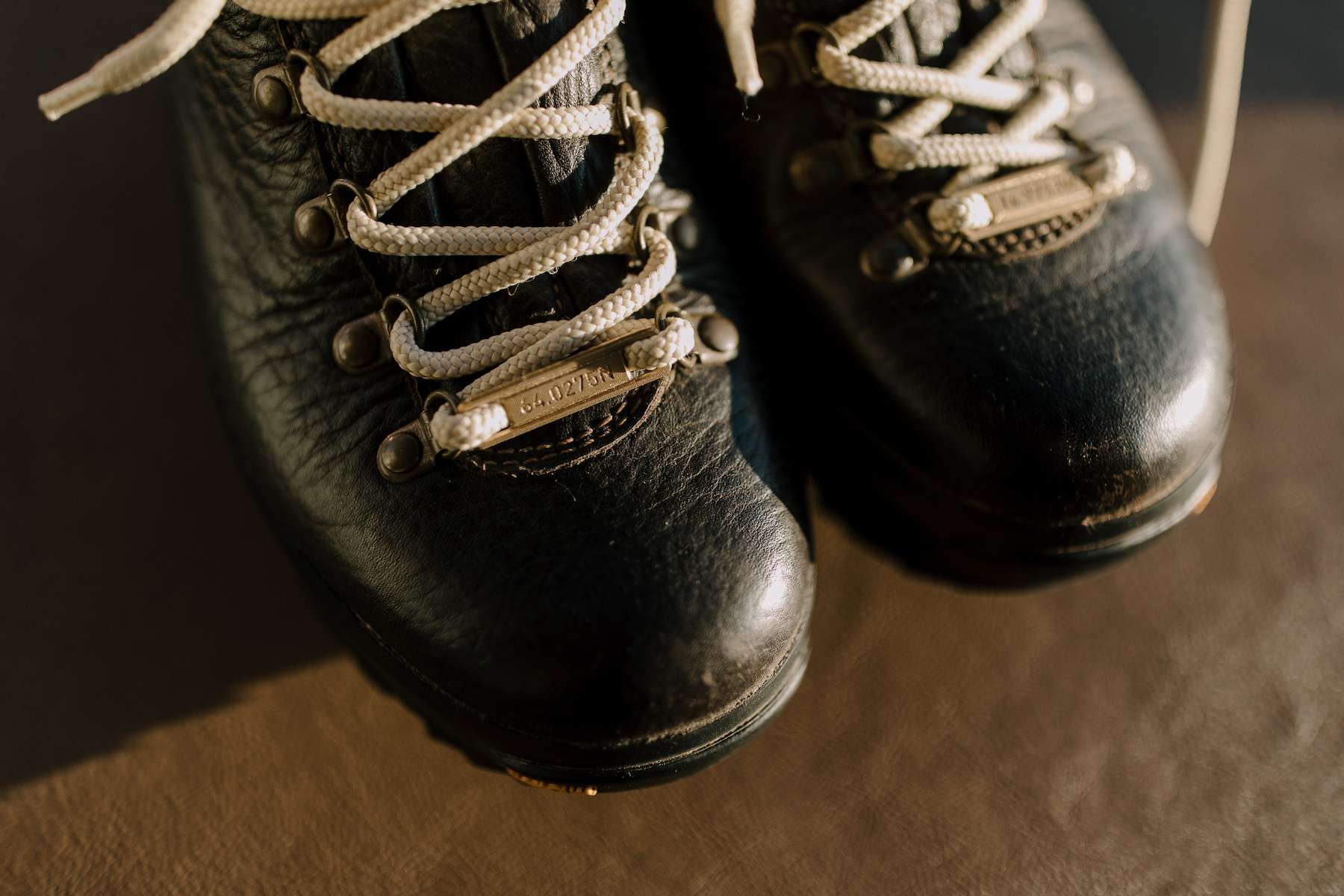 Cat realised that the more traditional details didn't matter, telling us, "There were so many little things that I'd rushed out and bought to ensure the day was 'perfect', and when it came down to it, most of them were forgotten and it had zero effect on the day. I forgot I'd packed pearl hair clips and false eyelashes or that I'd planned to paint my nails, because those were the things I thought 'brides had to do'. It made no difference to the day, as we were too busy enjoying ourselves, and it definitely won't be something we'll look back on and sulk over!)"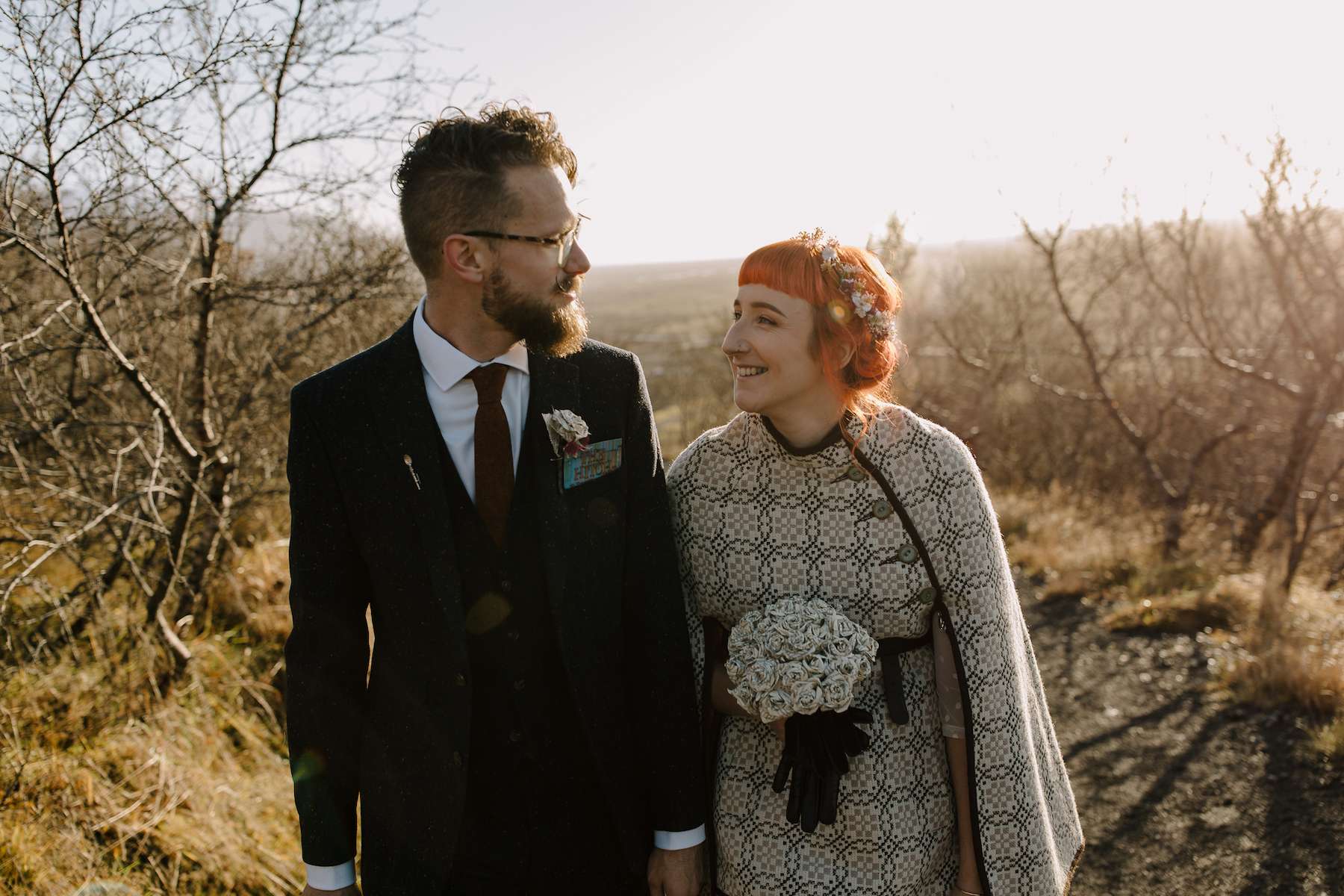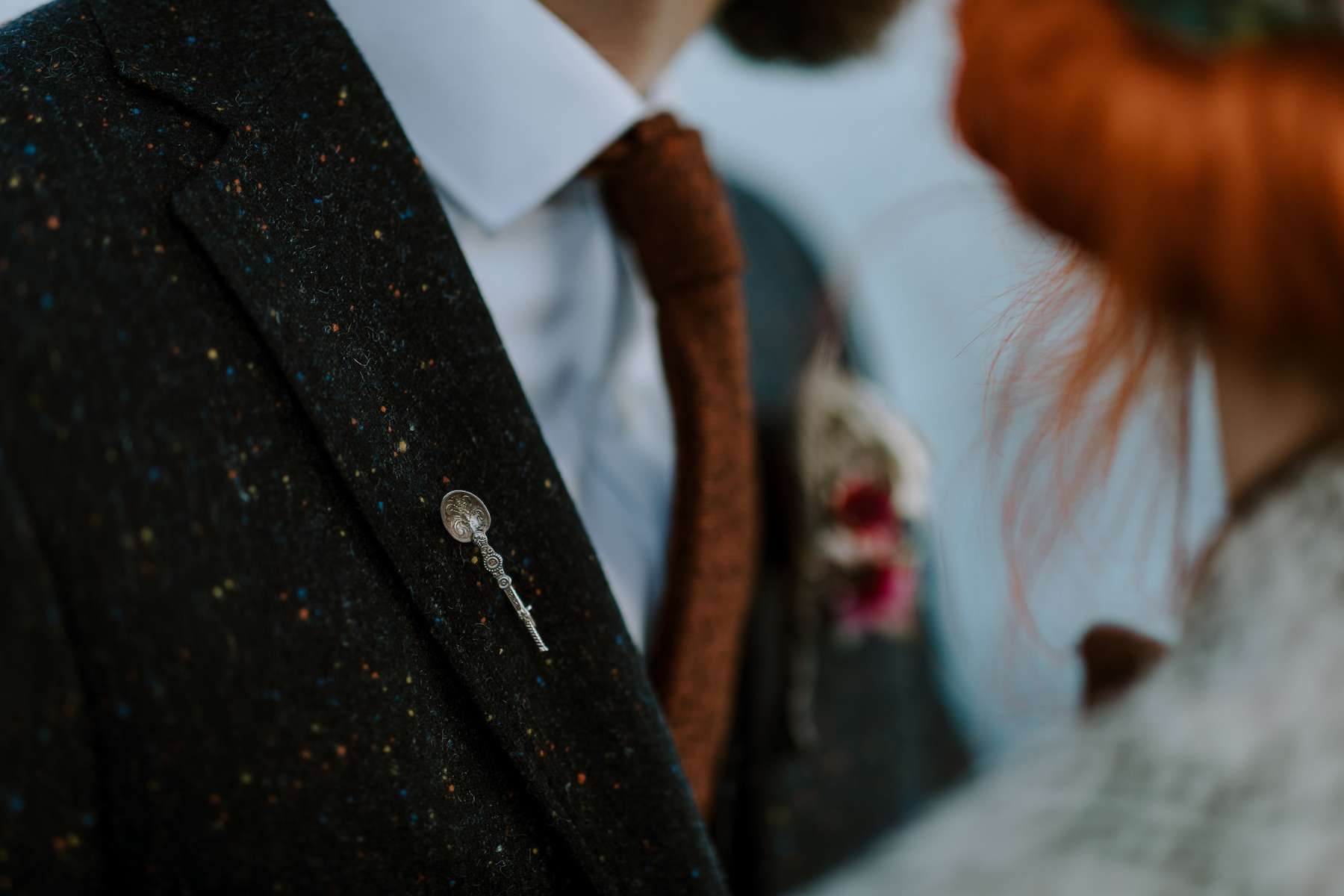 The ceremony itself was a moment for the couple to reflect and be in the moment, as the bride continued, "We had a humanist ceremony – we're both non-religious and felt this sort of ceremony represented us and our relationship. We chose the location as it looked the most like a cathedral that nature could bring us, so it seemed the perfect place, and luckily the weather was on our side. There was no music, just the roar of falling water."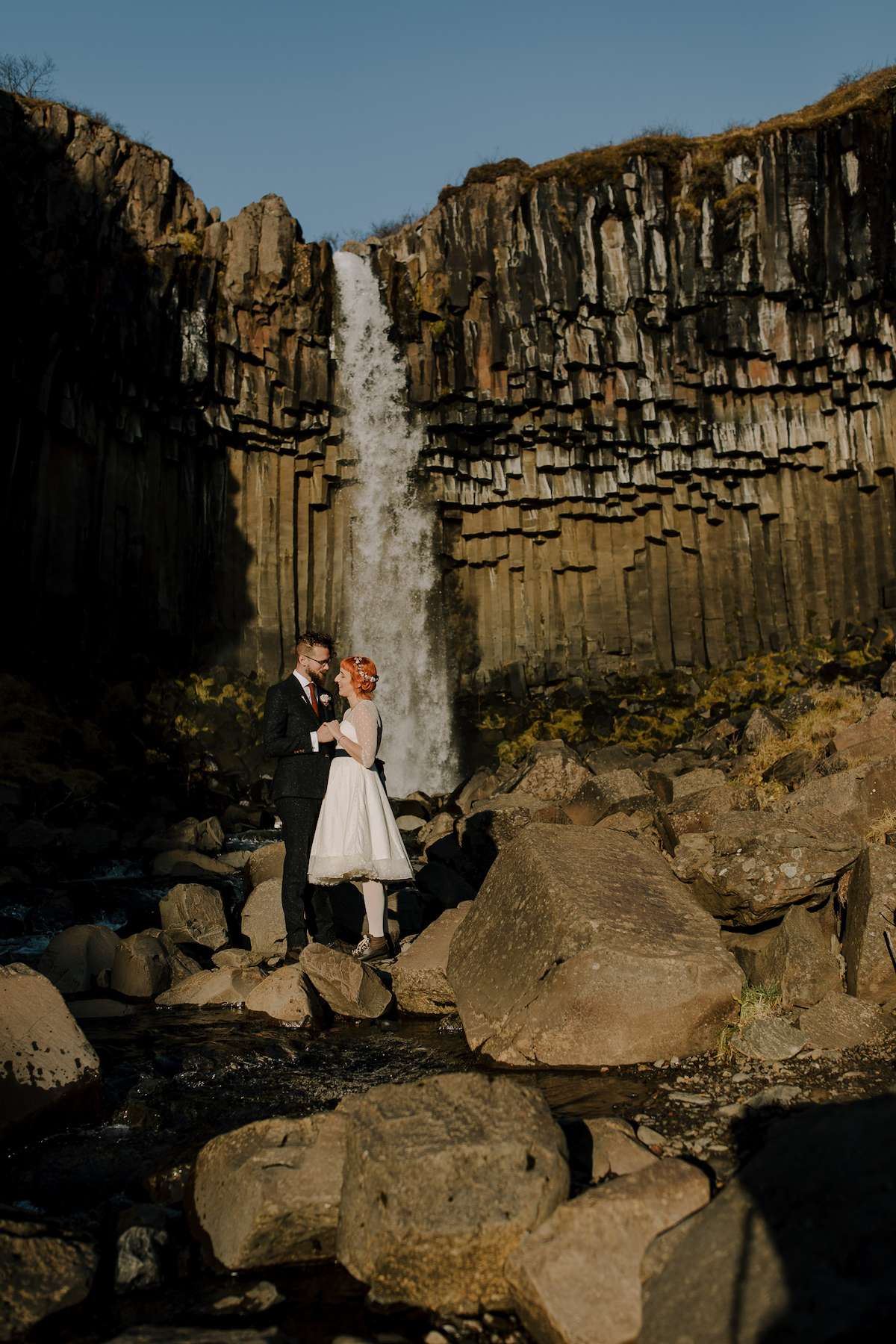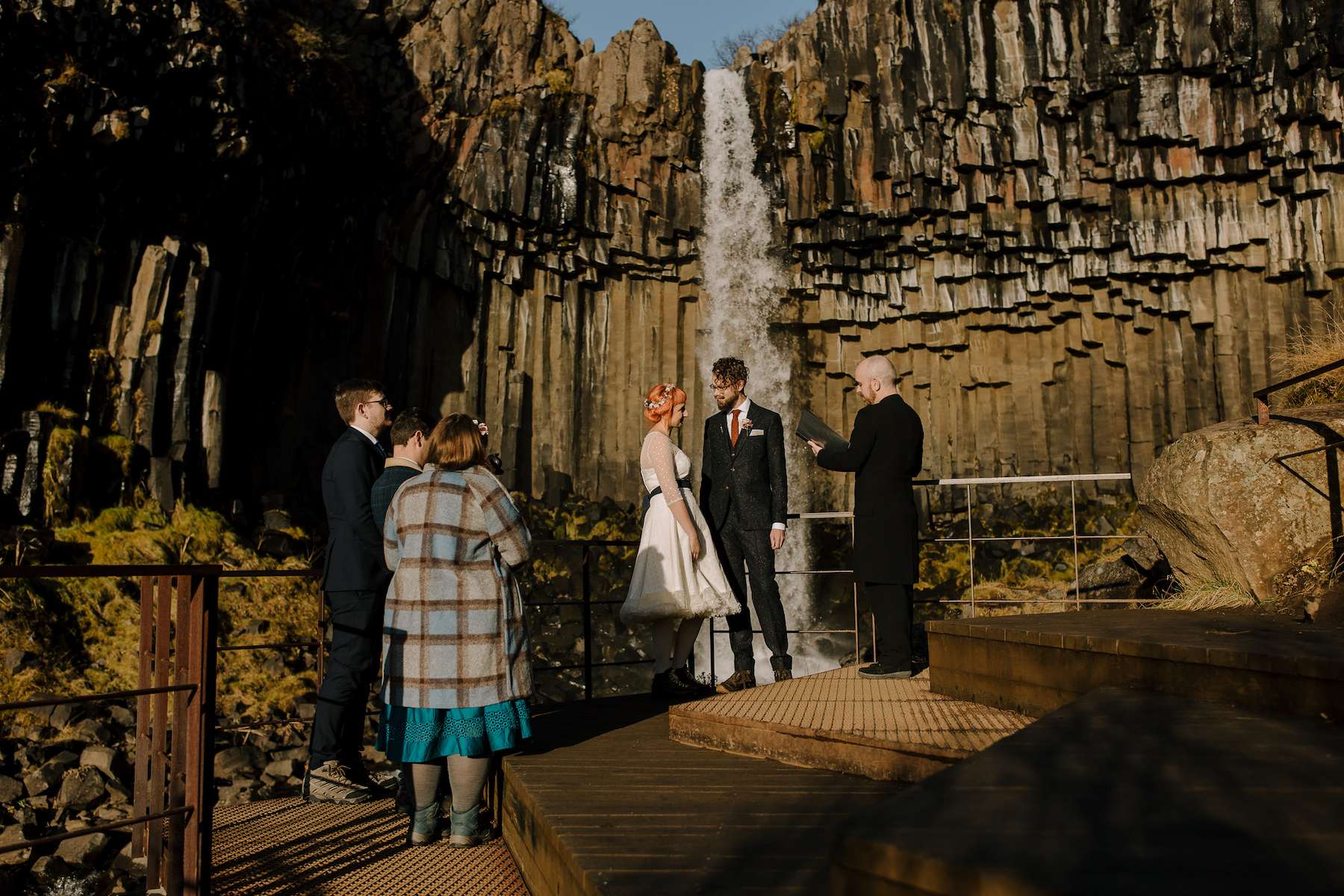 "The vows were basically our story; who we were, how we met, how our relationship had evolved over the nine years we had been together. We laughed, and cried, and felt relaxed the whole time. With no audience, there was no pressure or sense of 'putting on a show', just a moment to reflect on our relationship and to enjoy this new adventure."
Their rings had been sandcast in black Icelandic sand from the beach where they enjoyed cake and whisky after the ceremony, sent over to the ring designer before their elopement.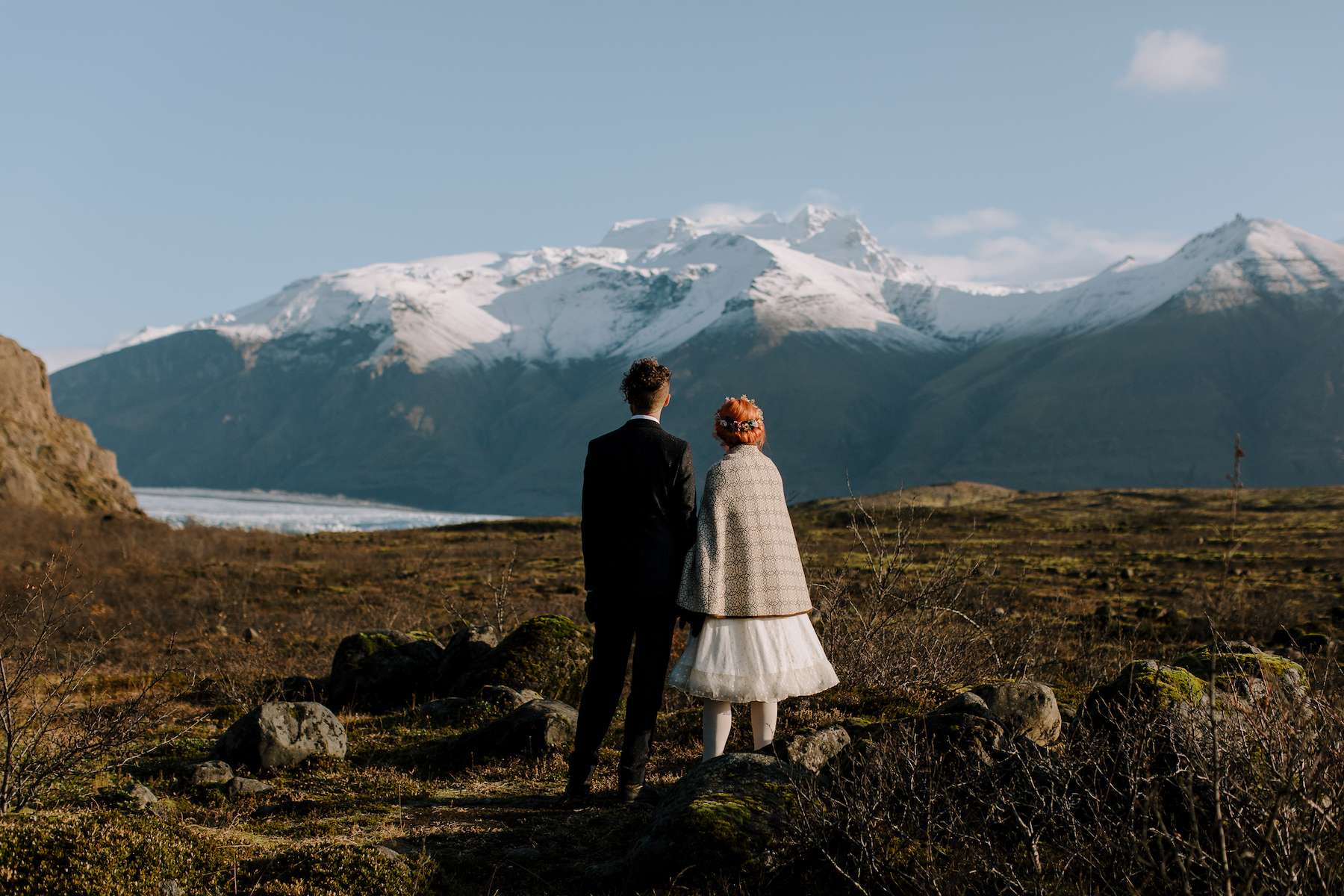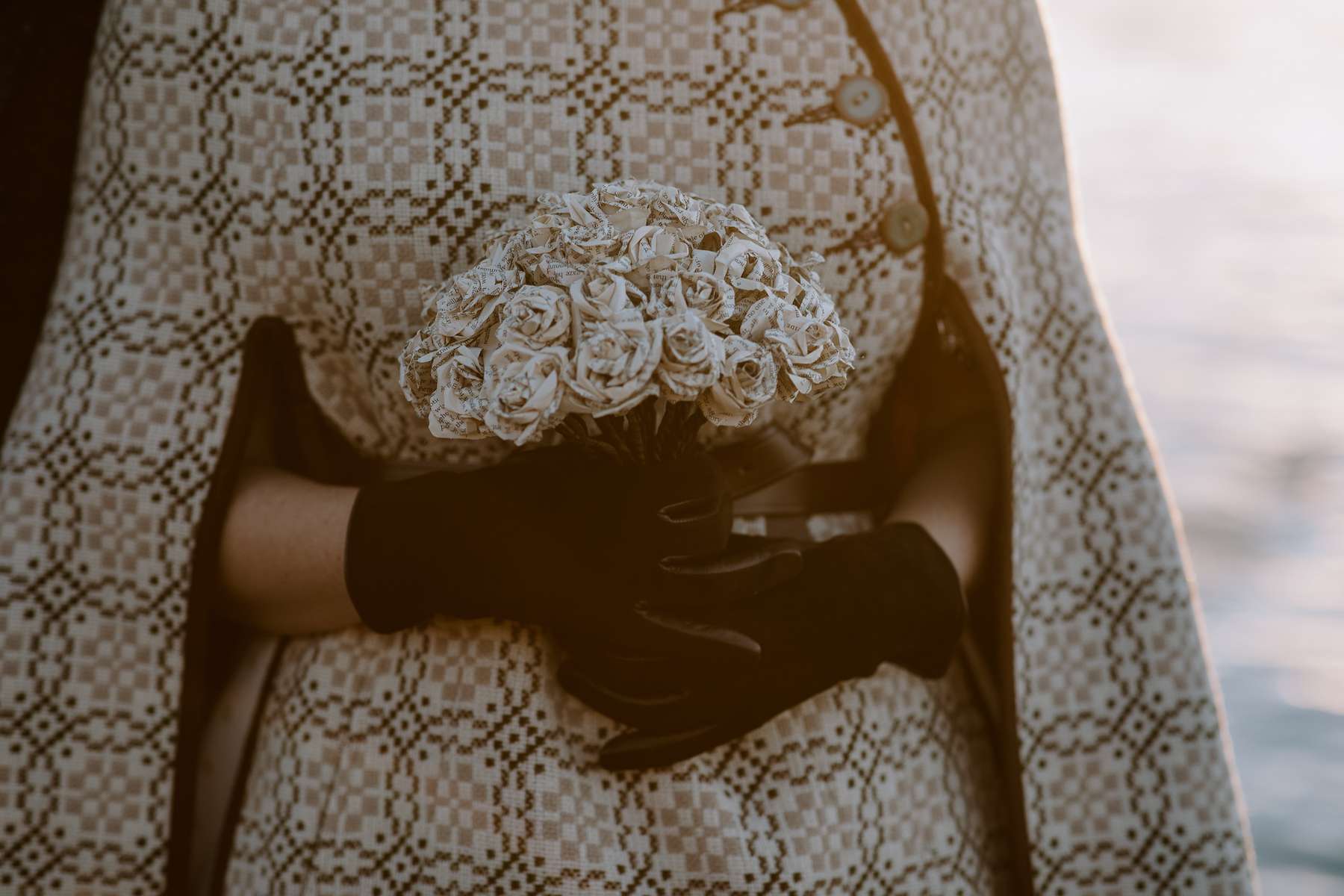 To toast the marriage, the couple came prepared, having bottled a special whisky straight from the cask at their favourite distillery in Wales. Having trekked down to Glacier Lagoon after saying their vows, Tom found a chunk of iceberg which was the perfect addition to the whisky.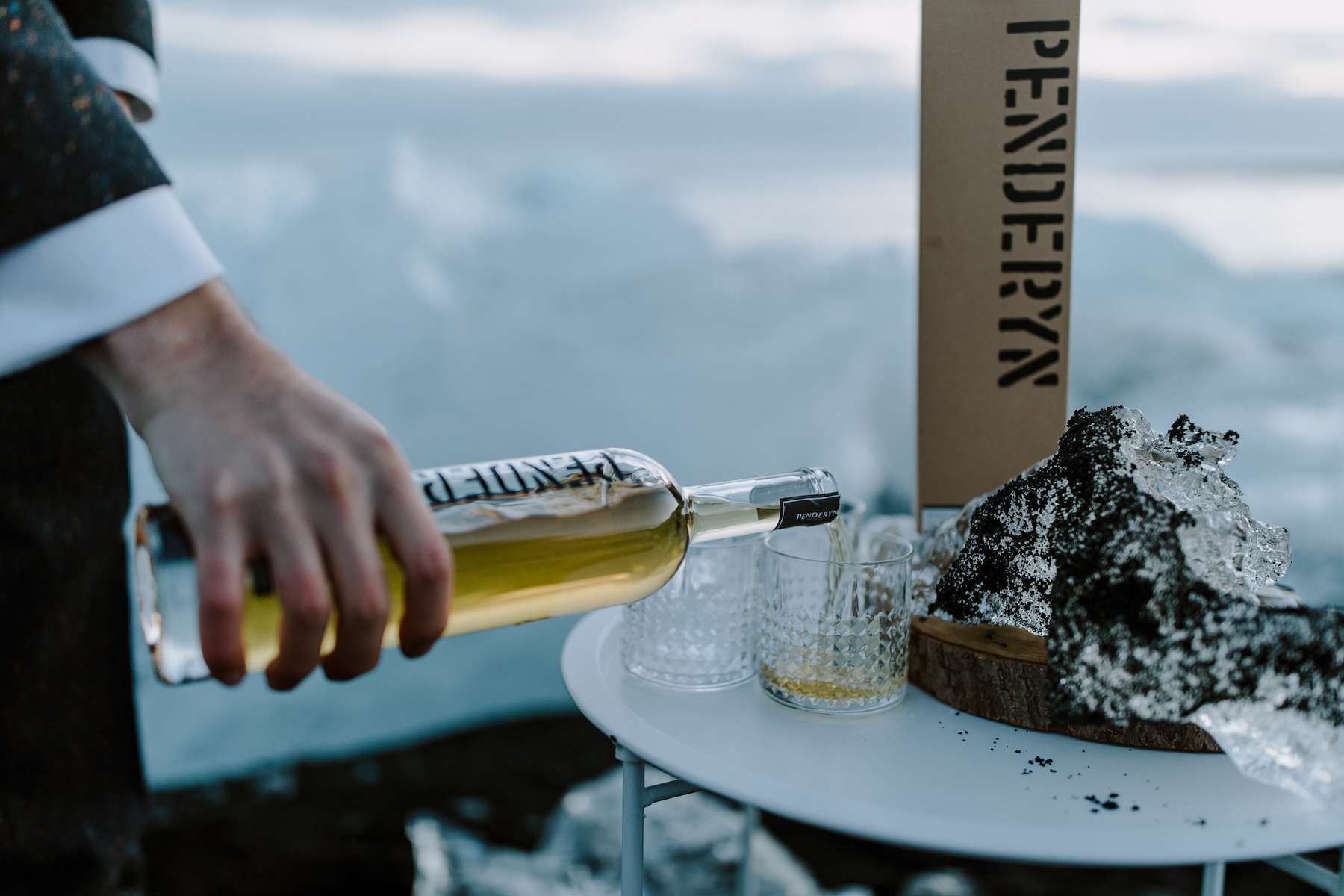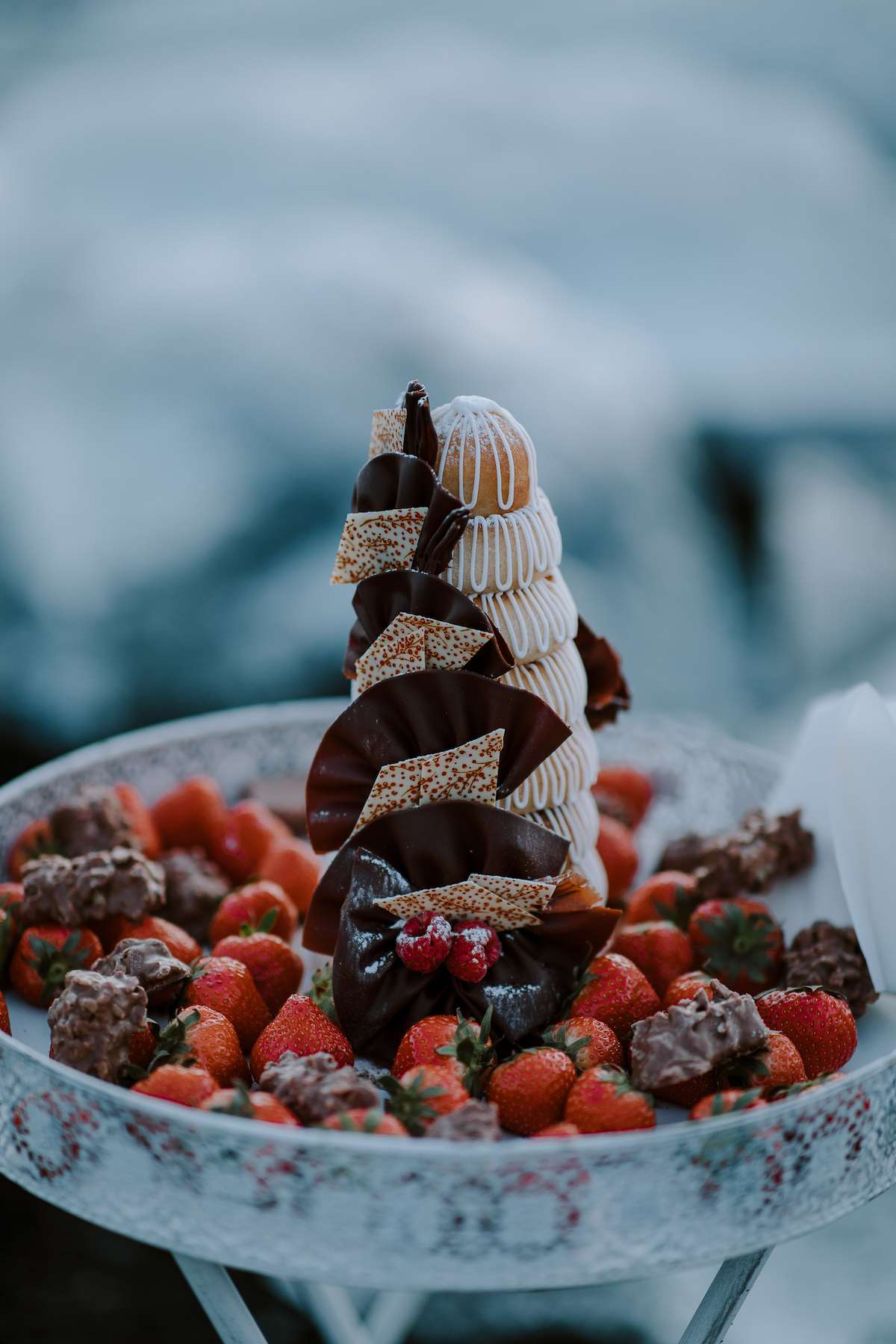 The couple had the perfect day, doing things their way, and recommended that other couples do the same. They told us, "Whatever you plan to do, make sure it's got you as a couple at the heart of it. Getting married shouldn't be about living up to other people's expectations, or outdoing someone on the biggest centre pieces or hosting a certain type of ceremony. If it's what you want, DO IT!"
And added advice for those eloping, "No one tells you how much you interact with the people you're hiring for the day. These people become a part of your wedding experience, far beyond saying some words or taking your picture. Be sure to find nice people, not just people who are good at their job, and get ready to make friends."