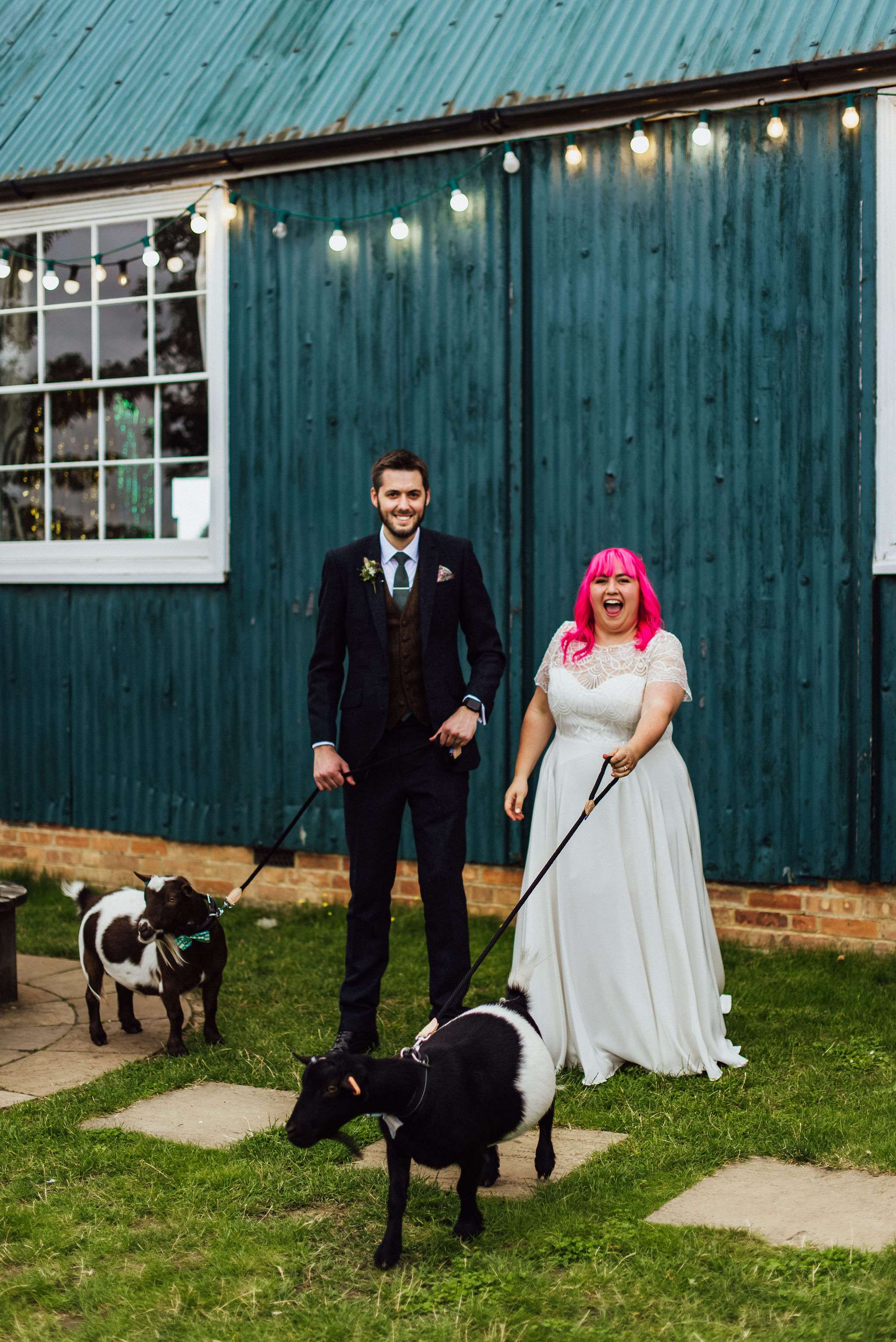 Having already had to rearrange their day twice, Alice and Ben settled on Friday 13th for their wedding, figuring they couldn't be brought any more bad luck! Good humour was a running theme throughout their day, as well as their shared loved of music – "we wanted it to feel like we were bringing our friends and family to our favourite gig," the bride told us. They filled their evening reception with glitter, glow sticks, a live band and a silent disco.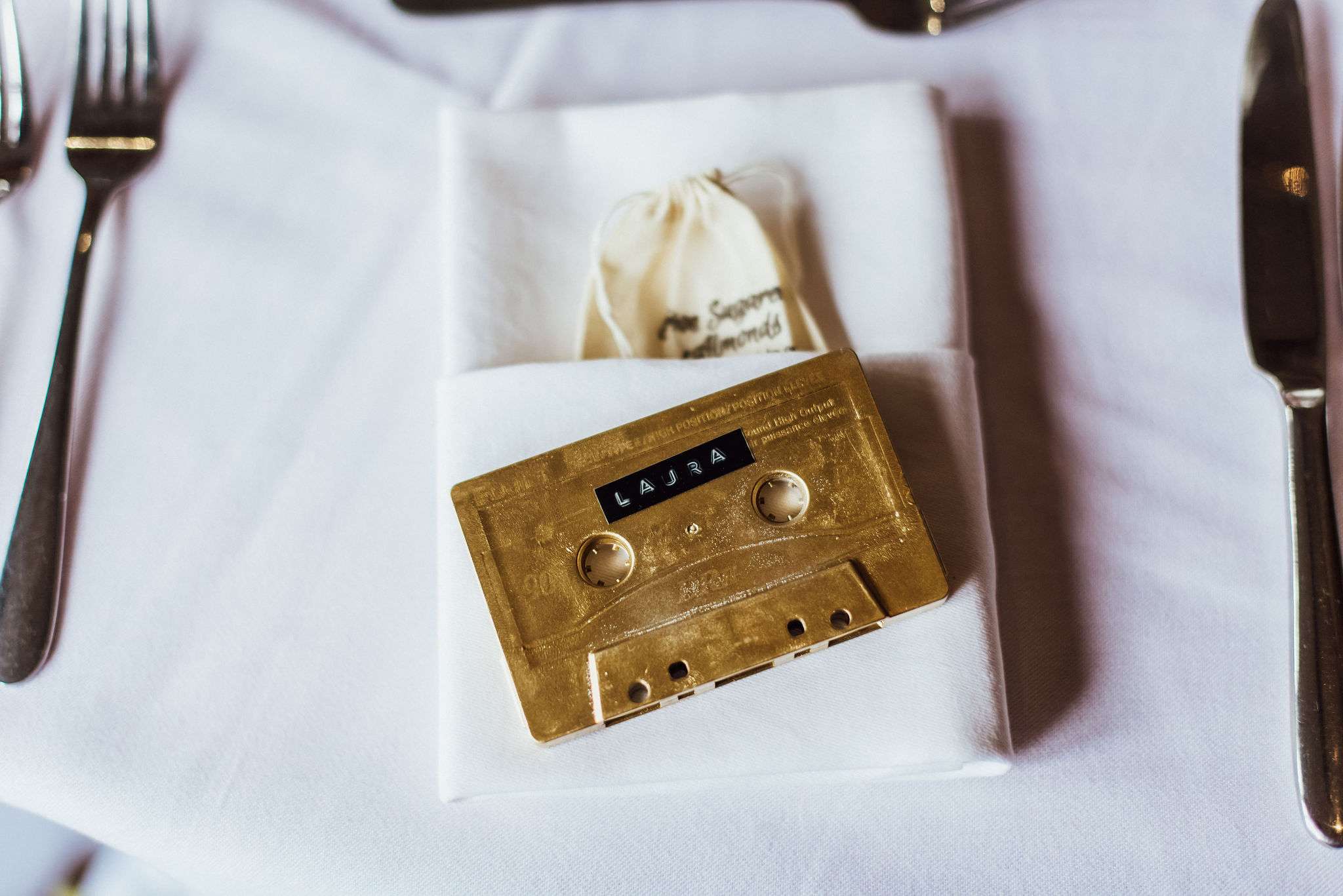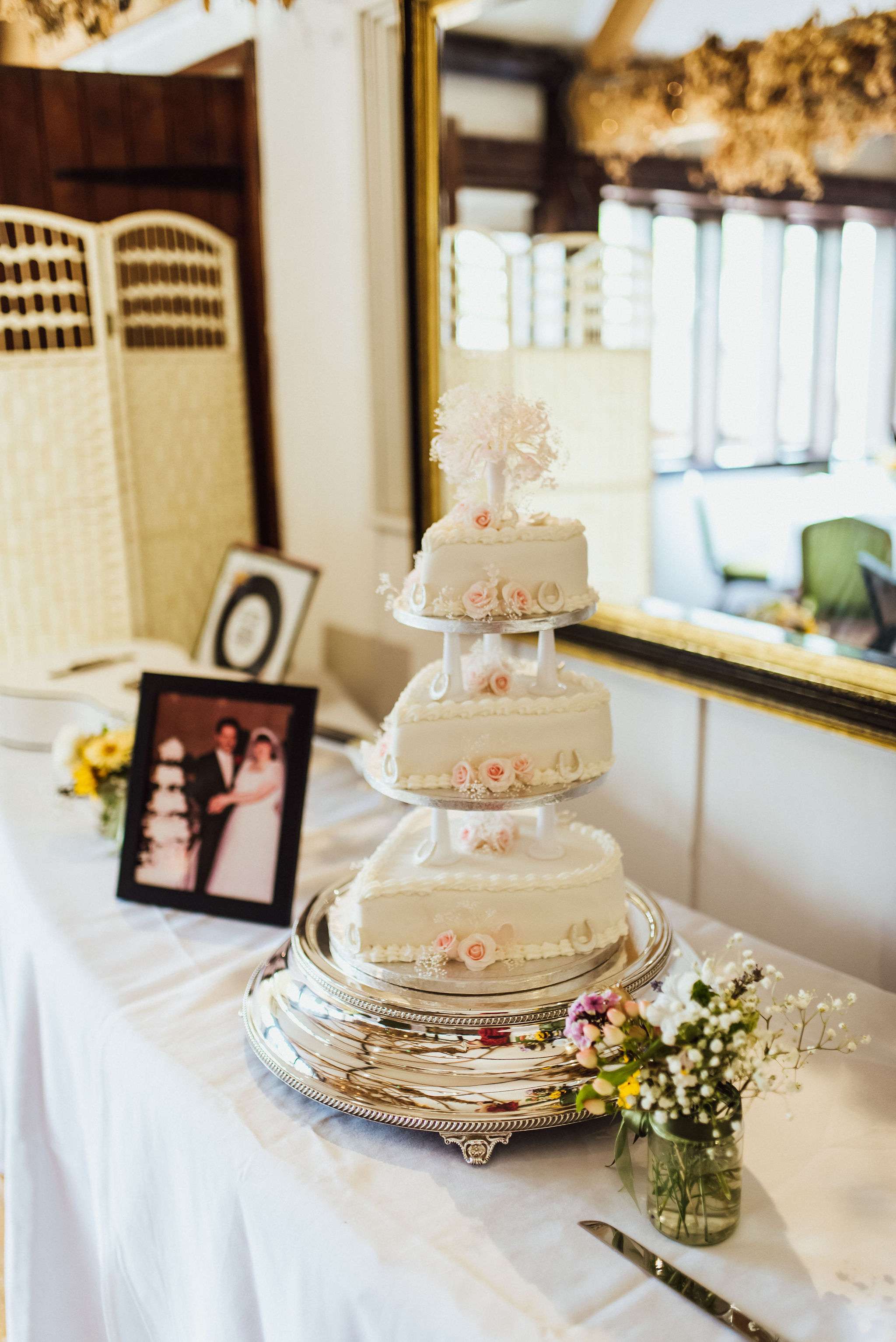 There was lots of musical touches throughout; their guitar guestbook, favourite albums as table names and cassette tapes for place settings all helped inspire the theme. The day was filled with thoughtful nods, too – Alice had a friend recreate her parents 80s wedding cake (down to moulding their own silver horseshoes when they couldn't find exact replicas) and used photos from their parents' and grandparents weddings as decor. "We wanted little touches that felt thoughtful and worthwhile, like the 5 almonds that signify good health, wealth, happiness, children and a long life, which is a Maltese tradition as I am half Maltese, along with the sticks of Brighton rock to signify where we met!"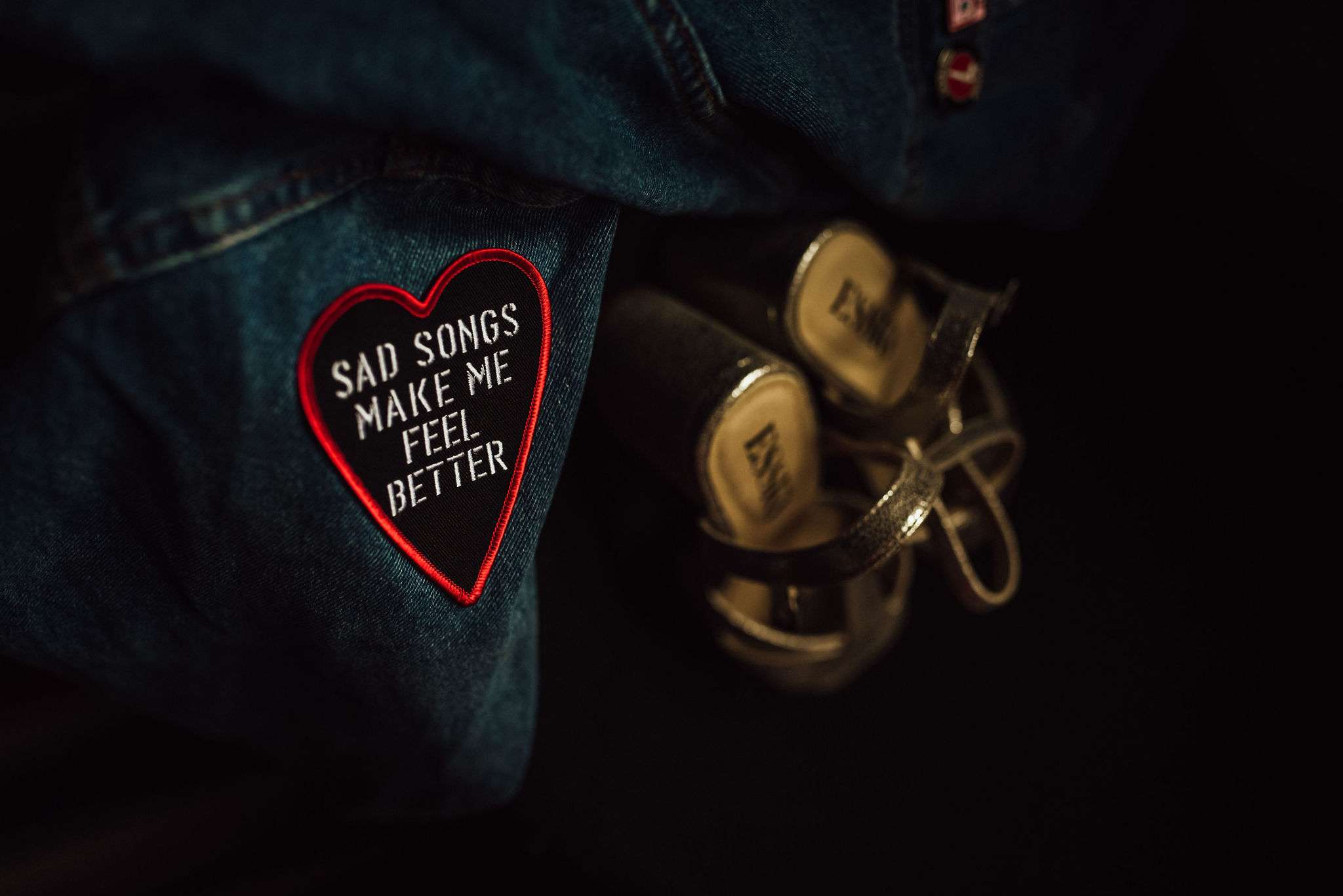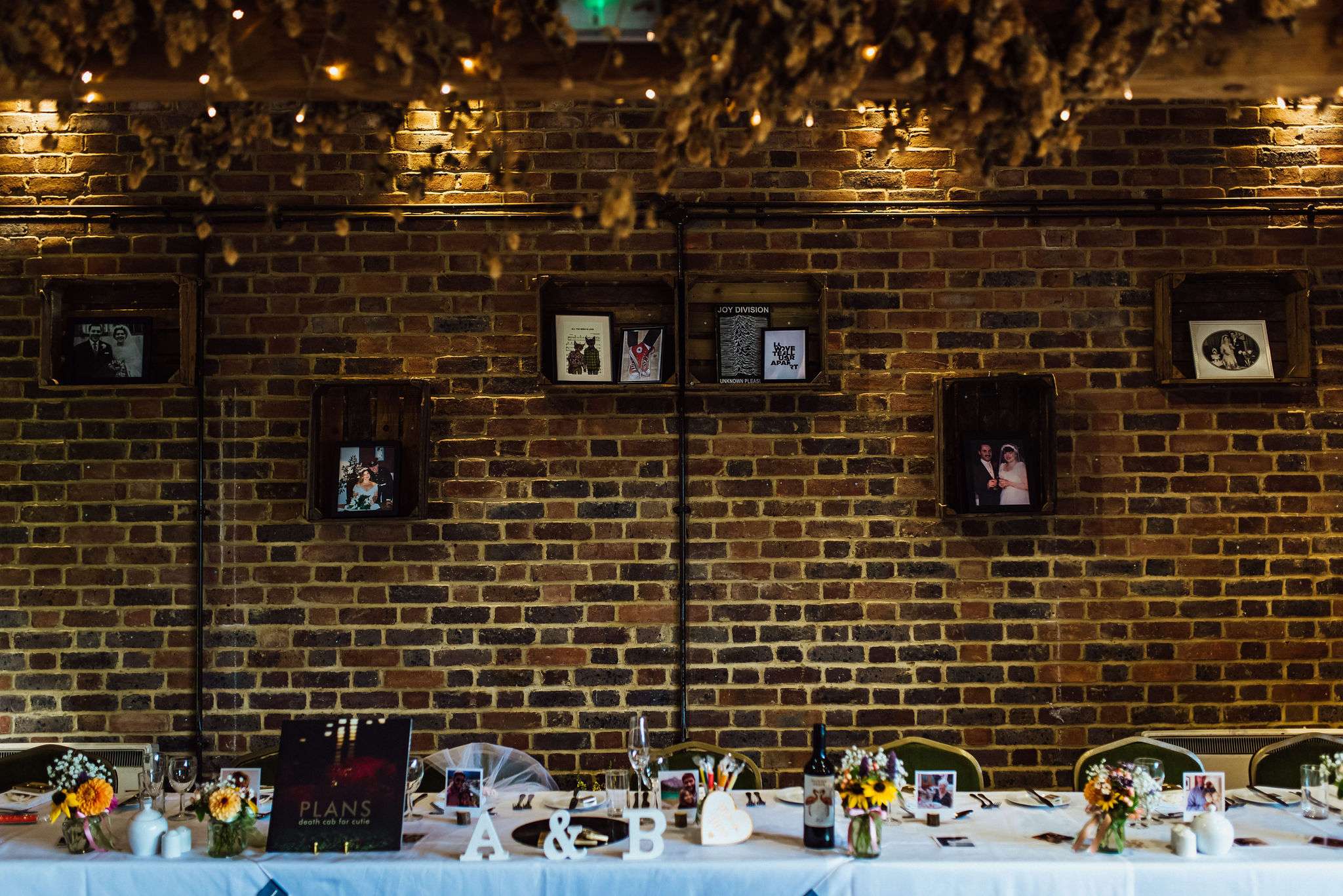 The couple fell in love with Kent Life as a venue due to the pink chapel and the animals! They were joined by special pygmy goat guests Bert and Ernie in bowties for their drinks reception, and gave out animal feed as favours which kept everyone happy. As well as their guests, Alice and her dad were driven up to the chapel on a tractor which set the tone for the day and kept everybody at ease.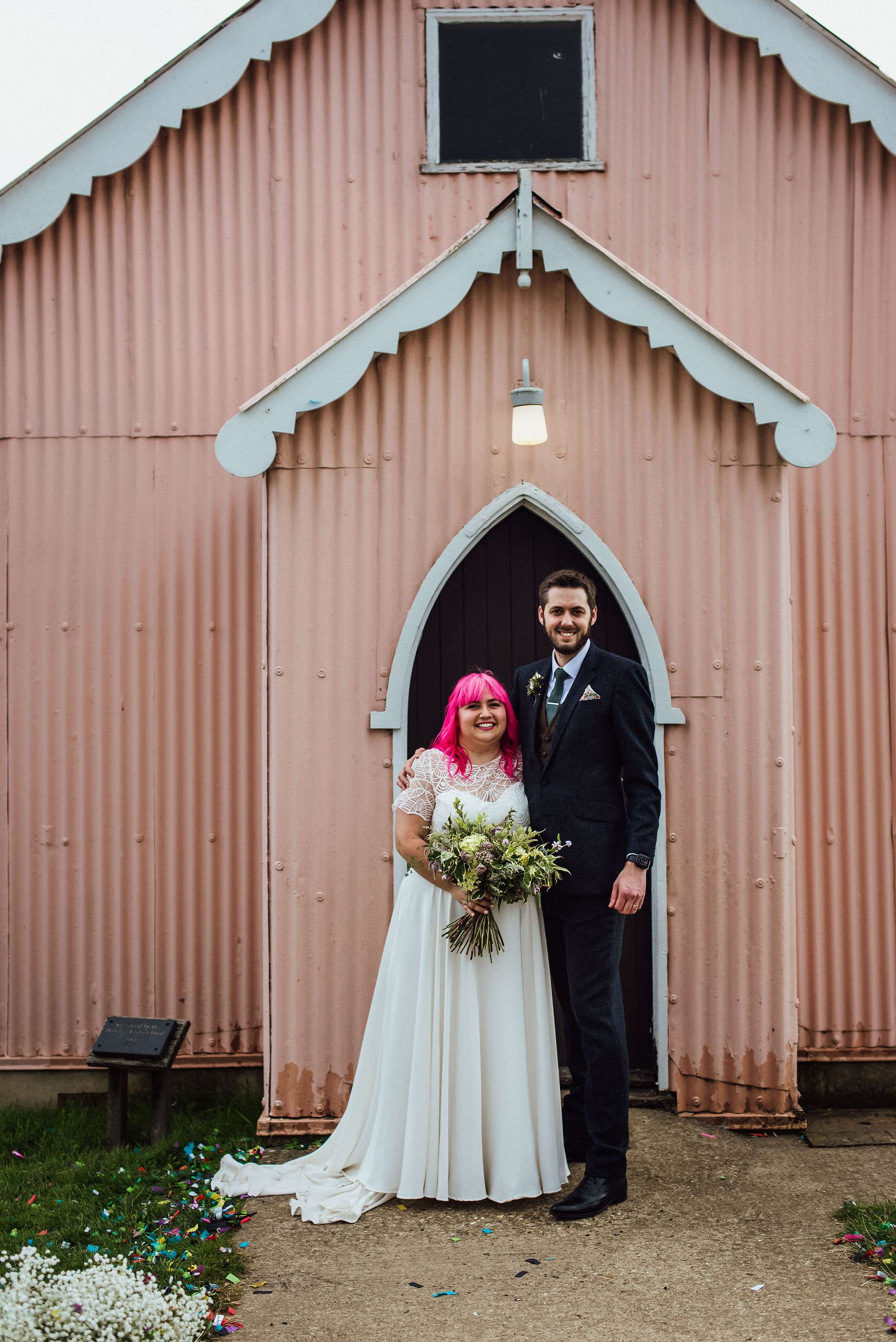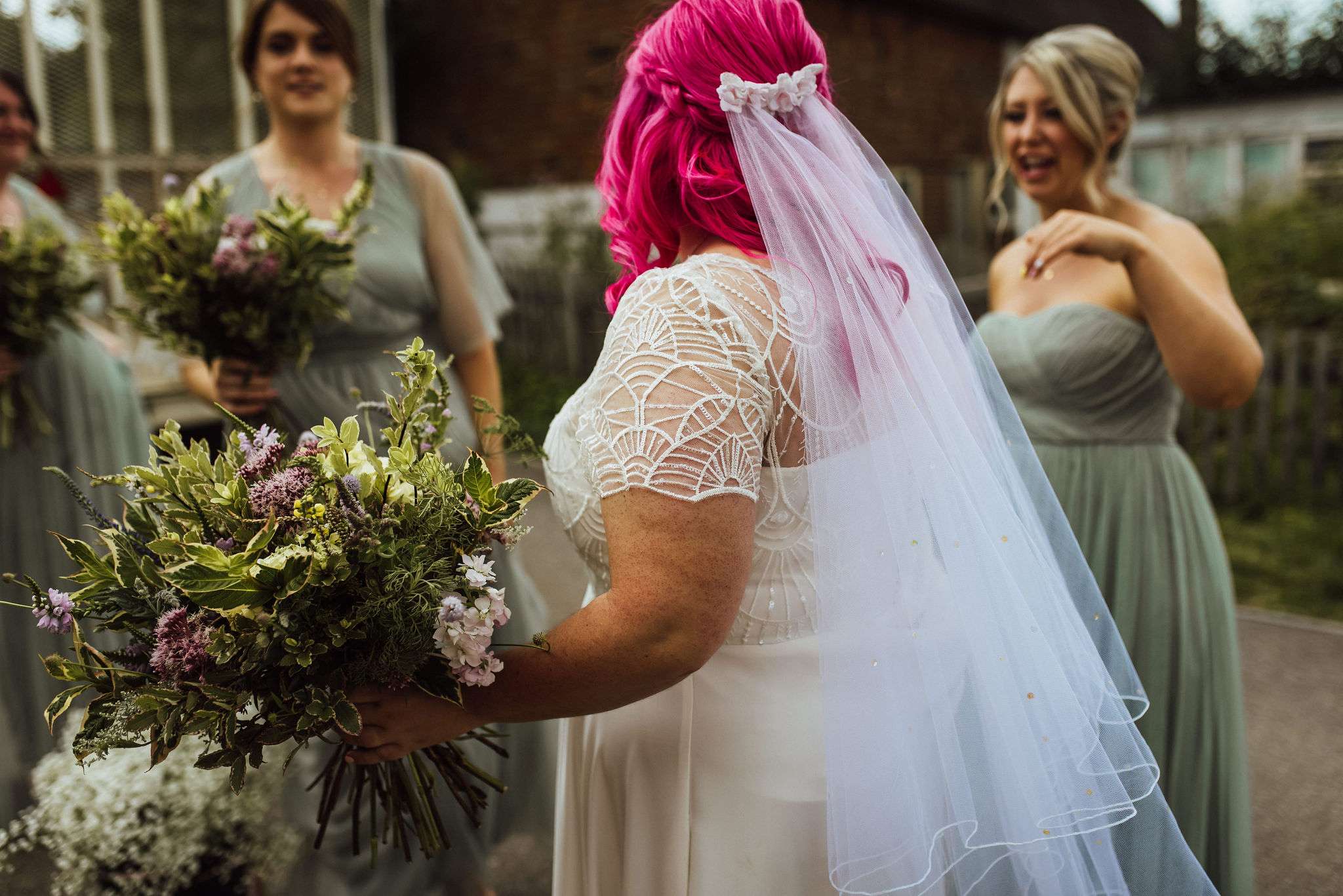 As a plus-size bride, Alice was nervous about the dress-buying process but was in good hands by choosing Lucy Can't Dance. "The whole dress fitting experience was just fantastic Everyone at Lucy Can't Dance made me feel so comfortable and welcome! And the best part was my dress had POCKETS – very handy for sneaking a fan into for the ceremony as it turned out to be a warm day!" She paired it her Mum's vintage veil that the team at Lucy Can't Dance helped to modernise and an ASOS denim jacket in the evening customised with patches hand-sewn by Ben.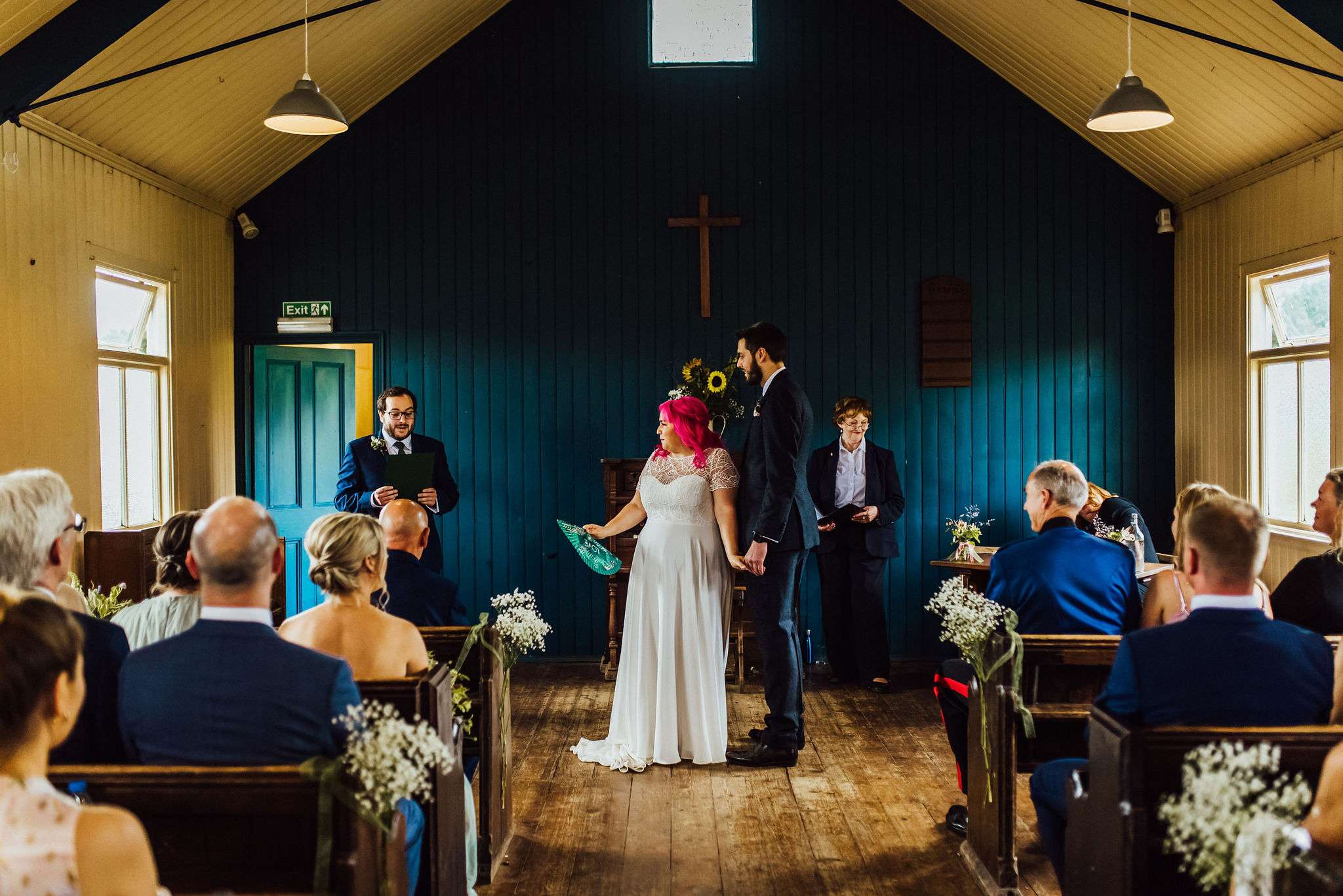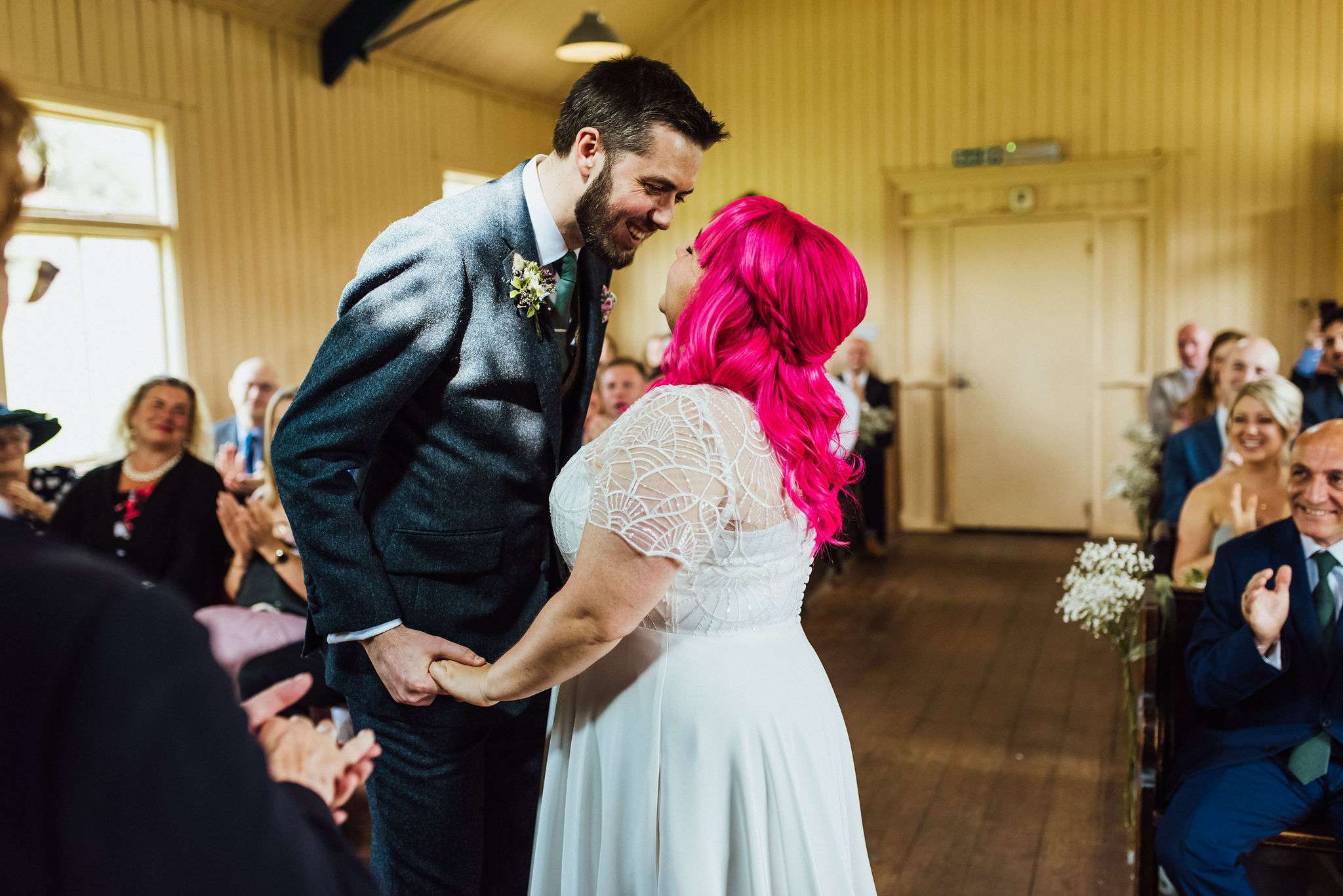 Alice and Ben opted for a simple ceremony, with a reading by Neil Gaiman and songs from the couple's favourite artist, Frank Turner, played on entrance and exit. "We loved that the inside of the chapel was the same colour as our living room, it helped us feel right at home – and gave it a gothic-vibe which appealed to my inner goth!"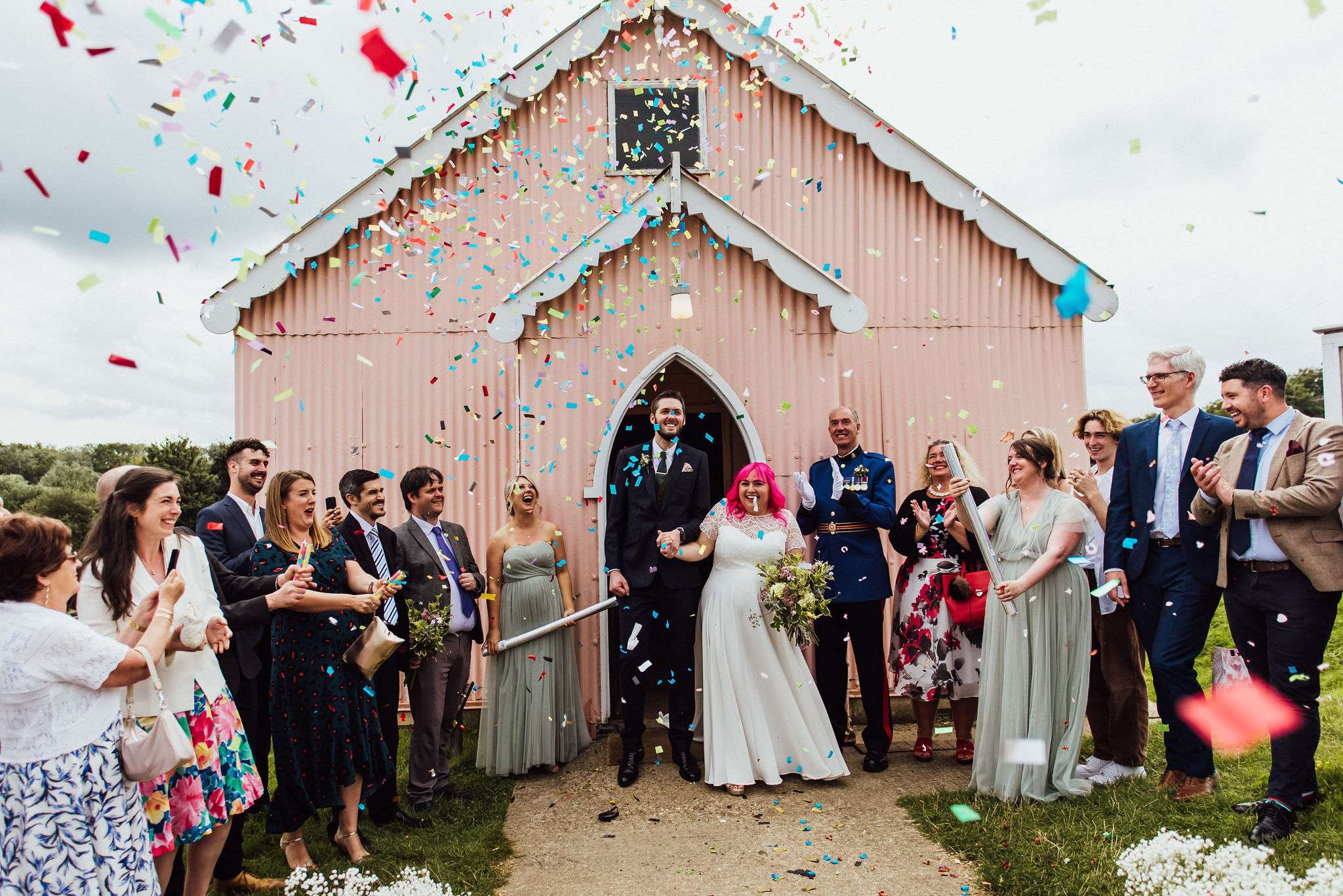 In terms of DIY, they sprayed the cassette tapes gold and made their own name labels as place settings. The table plan was made up of embarrassing pictures from their friends and family's Facebooks albums, and Alice's parents spent months collecting jam jars and adding ribbons to them. All the flower arrangements were made by Alice's mum, aunt and cousins, with all the bouquets and flowers for the tables coming from just a few miles down the road. "We bought the bouquets ready-made, but the day before we got married Ben and I spent a few hours picking flowers at the farm for the rest of the decor. It was a great experience and a few hours of calm, just the two of us, before the 'storm' of the wedding day. I'd really recommend it to future couples."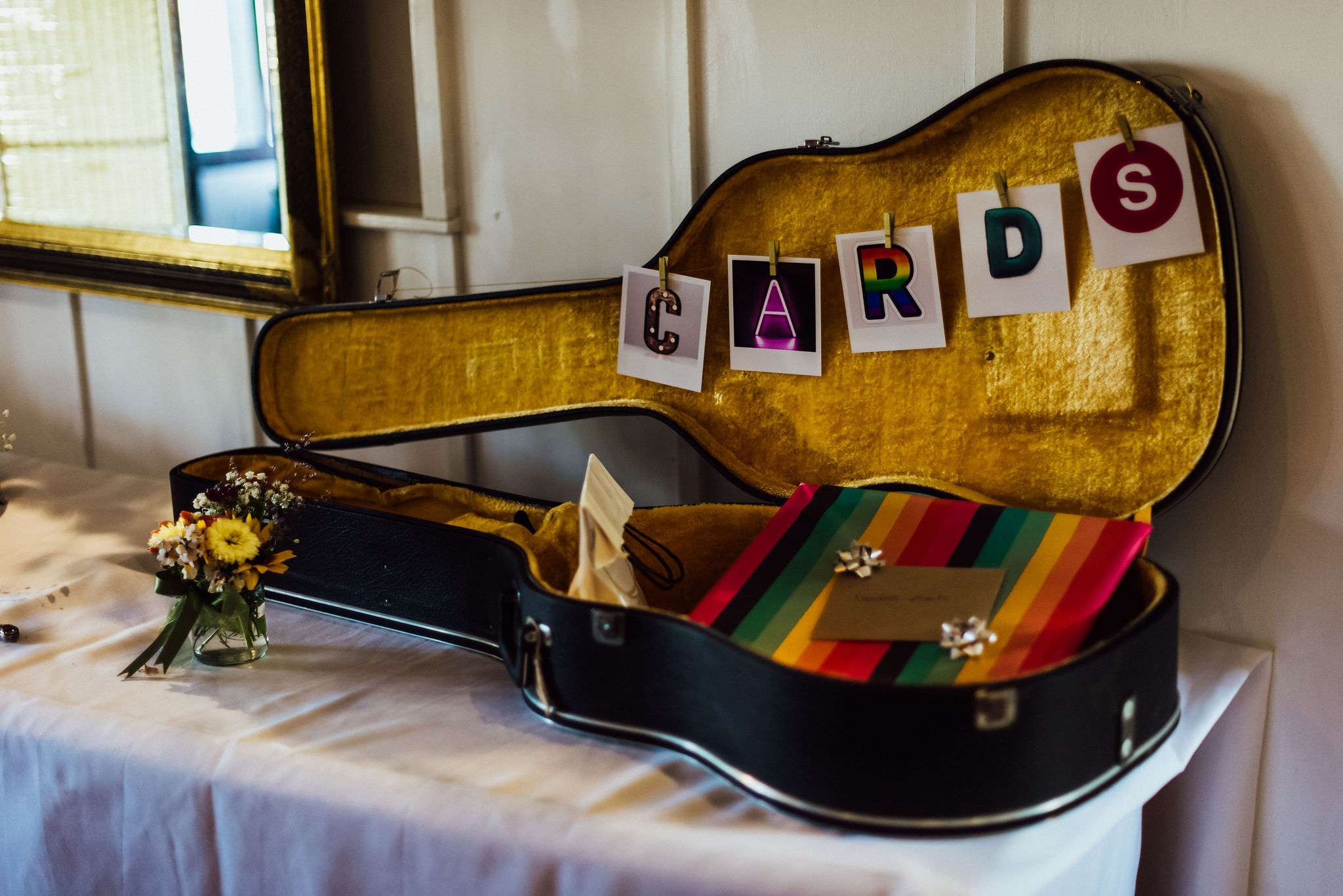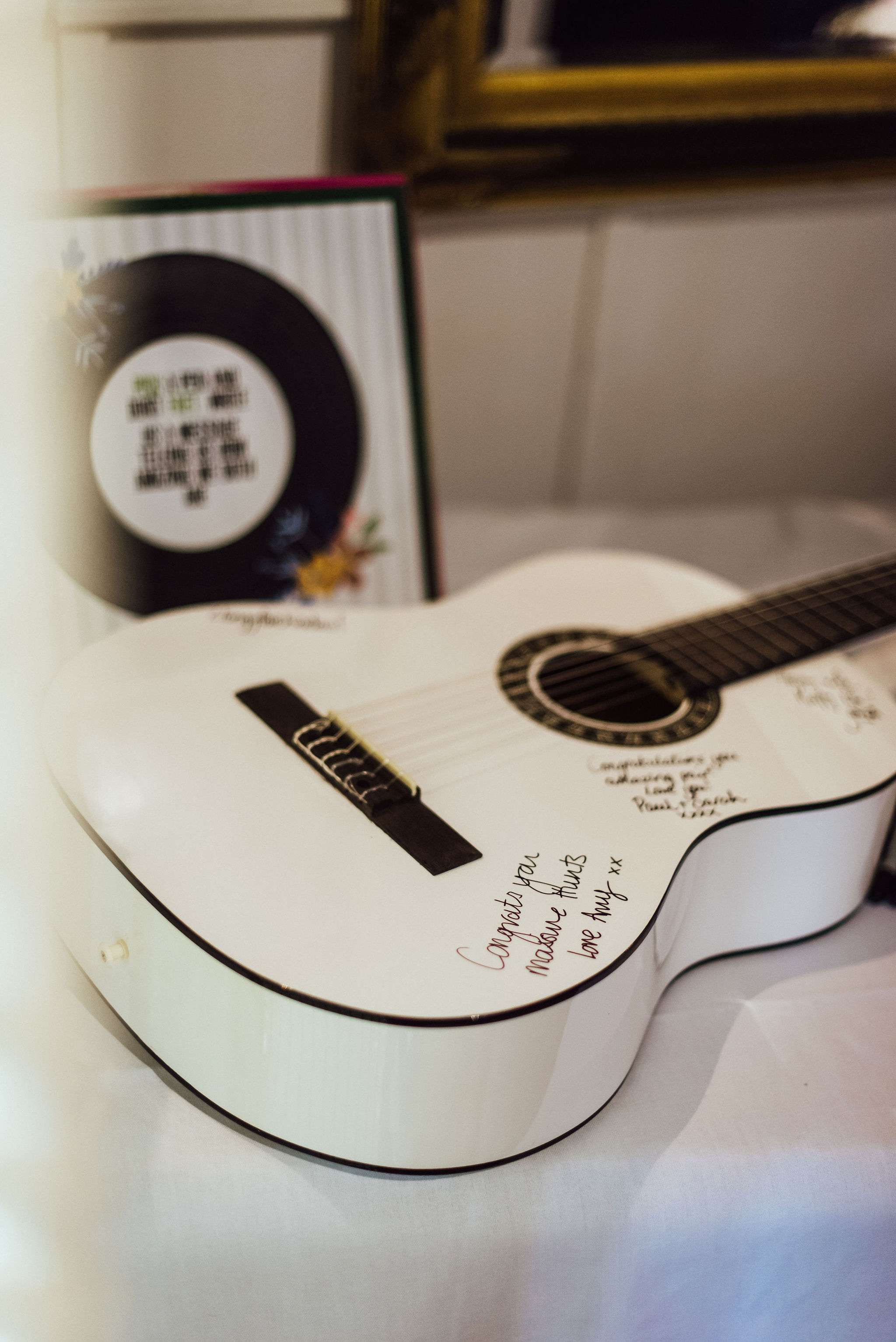 "Find a friend who has been married recently and borrow their wedding spreadsheet, too," Alice continued. "Also, make choices and stick to them – you'll never get the two hours of your life back that you spent looking for the perfect coloured ribbon, and no one is going to care!"