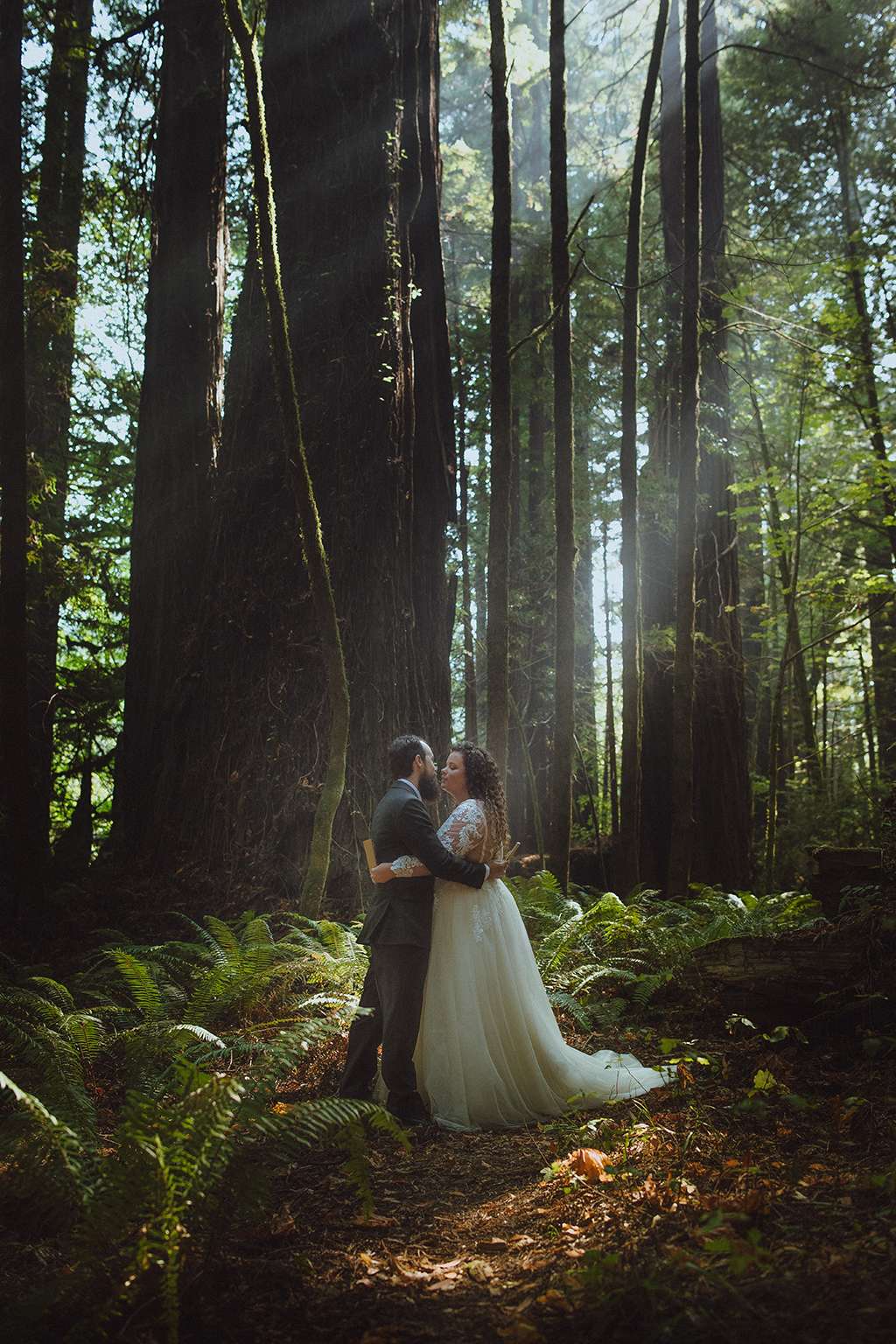 With a $10,000 budget, Allexa and Evan saved in many areas when it came to planning their March wedding. "One of our biggest savings was hiring an AirBnb for the weekend," the bride told us. "Not only was it much cheaper than a venue would have been, it also included our accommodation expenses for three nights!"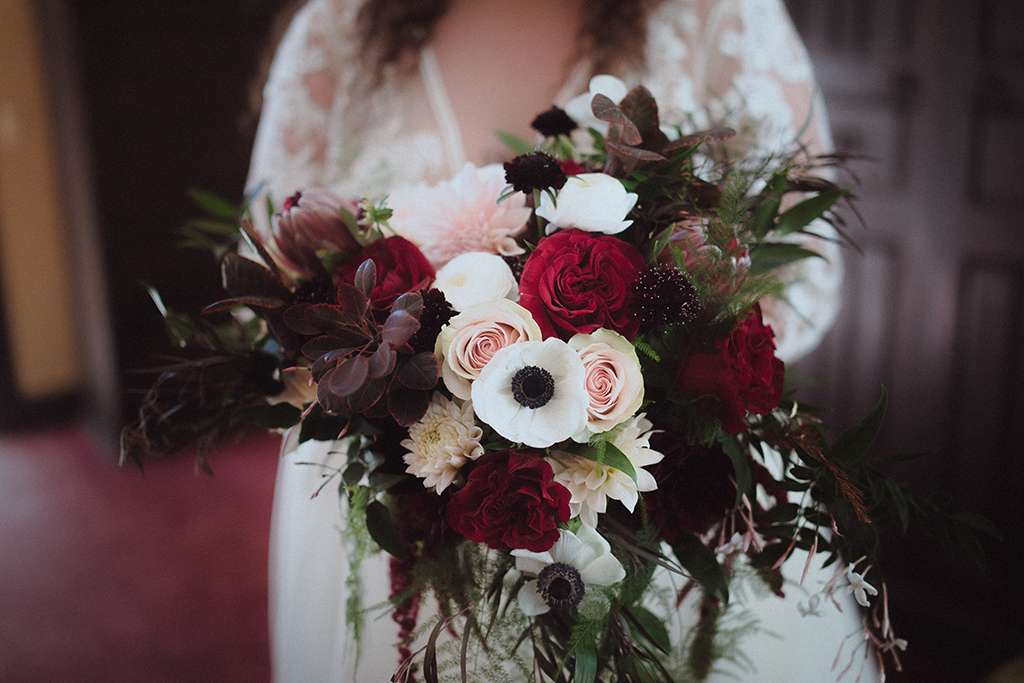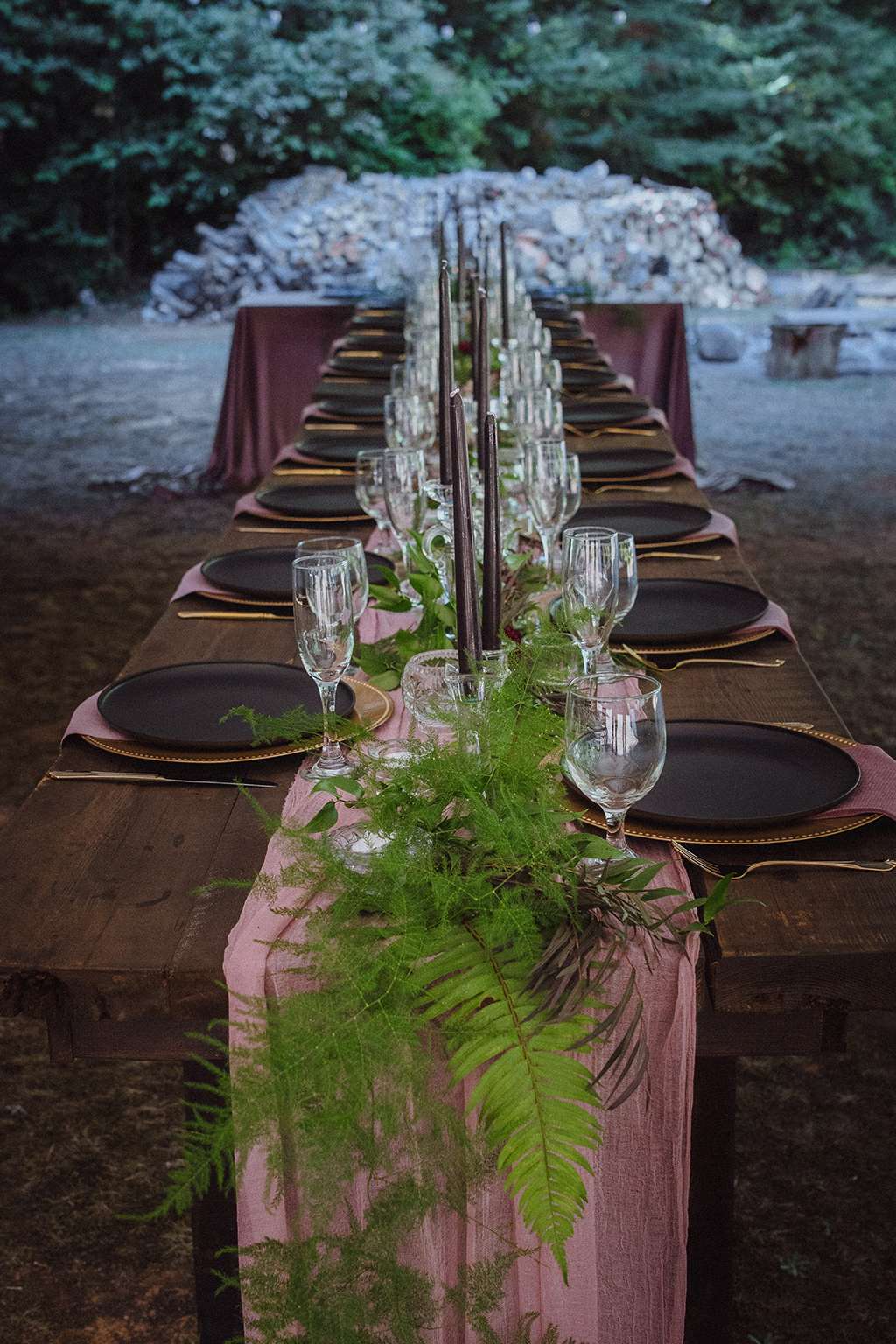 They chose a retreat in McKinleyville, California, as the hub for their warm and cosy, woodland themed day. "I wanted the day to have an ethereal but edgy, enchanted forest vibe. I spent the last five years collecting ideas from Pinterest and Instagram, and pulled in our own ideas to make the day feel more like 'us'".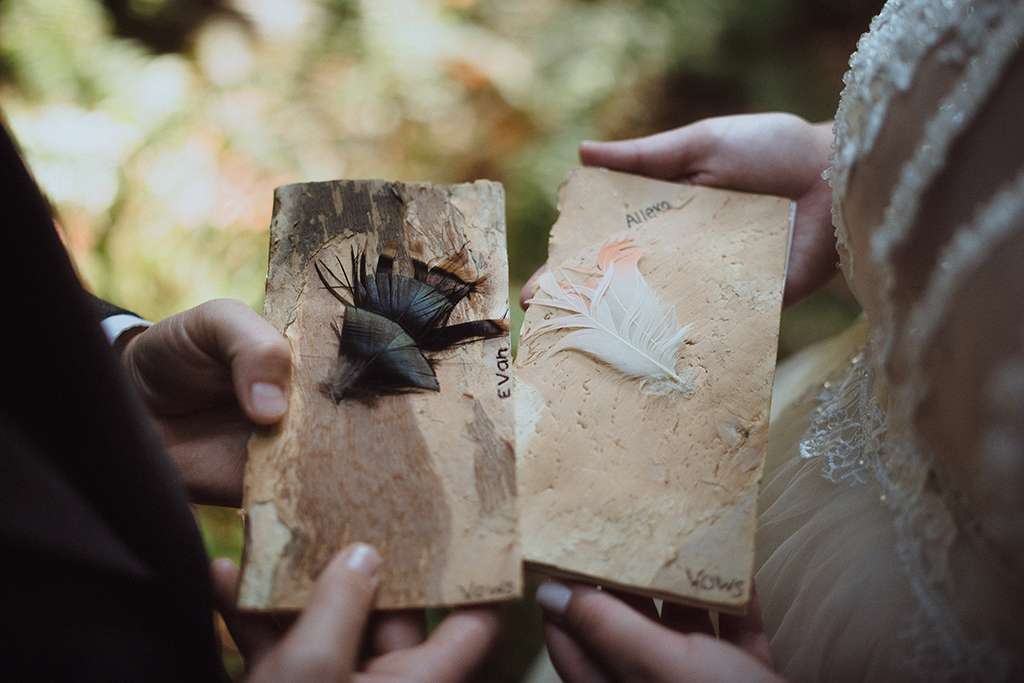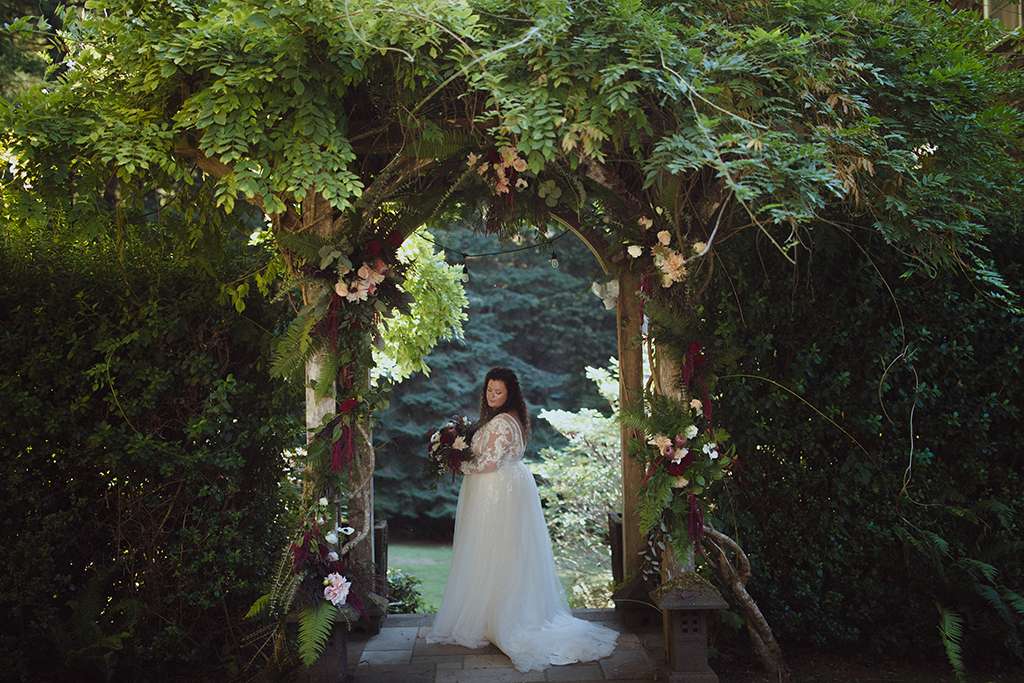 They did a lot themselves, and with help from friends and family – their ceremony was officiated by the bride's brother, all the catering was made by her mum and the groom created Spotify playlists for each part of the day, and tasked a friend which switching playlists and playing specific songs accordingly throughout the ceremony and reception. A lot of their décor was found at Goodwill, and Allexa's dress was a total steal from LaceMarry.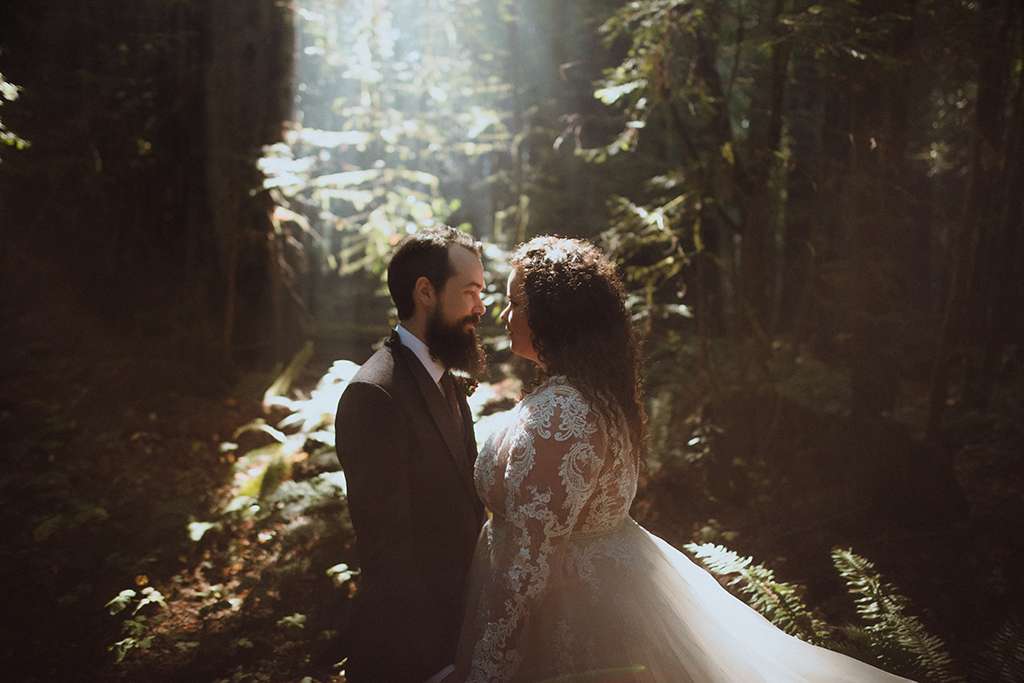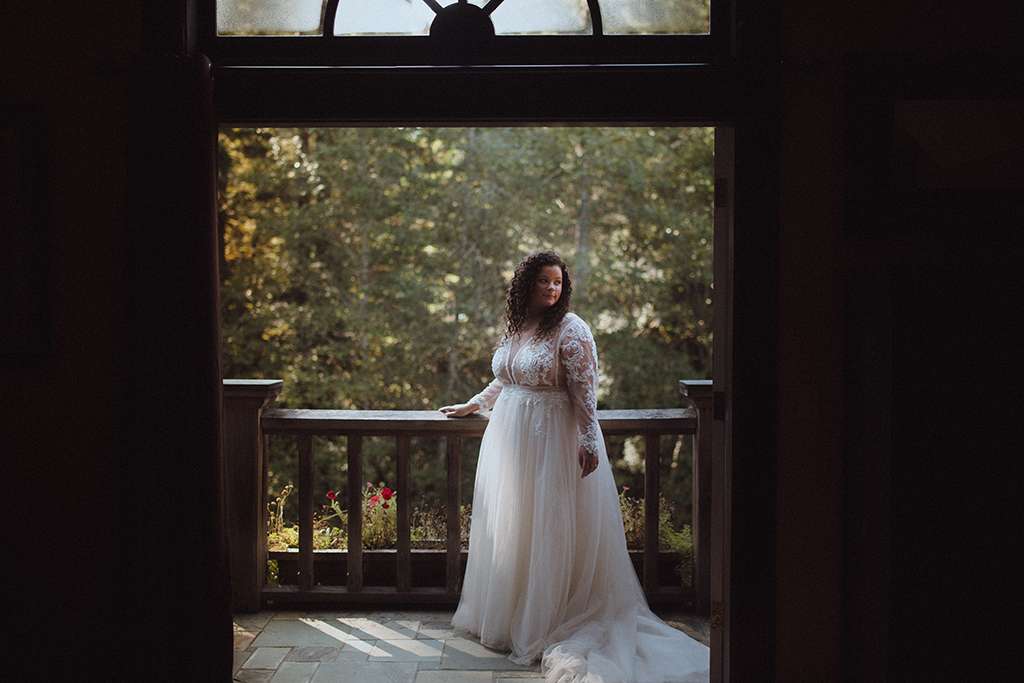 Evan's mum made their vow books, and Allexa's mum made all their table runners and tablecloths. "It was very special to plan the day with my mum and spend so much time with her making our visions come to life. I think in retrospect we should have hired a caterer instead of having my mum prepare all the food. Although this saved us on the cost quite a bit, I think hiring a caterer would have been worth the price in exchange for less stress on my mom and the others who helped prepare the food. I would have preferred them all to just sit back and enjoy the day stress-free!"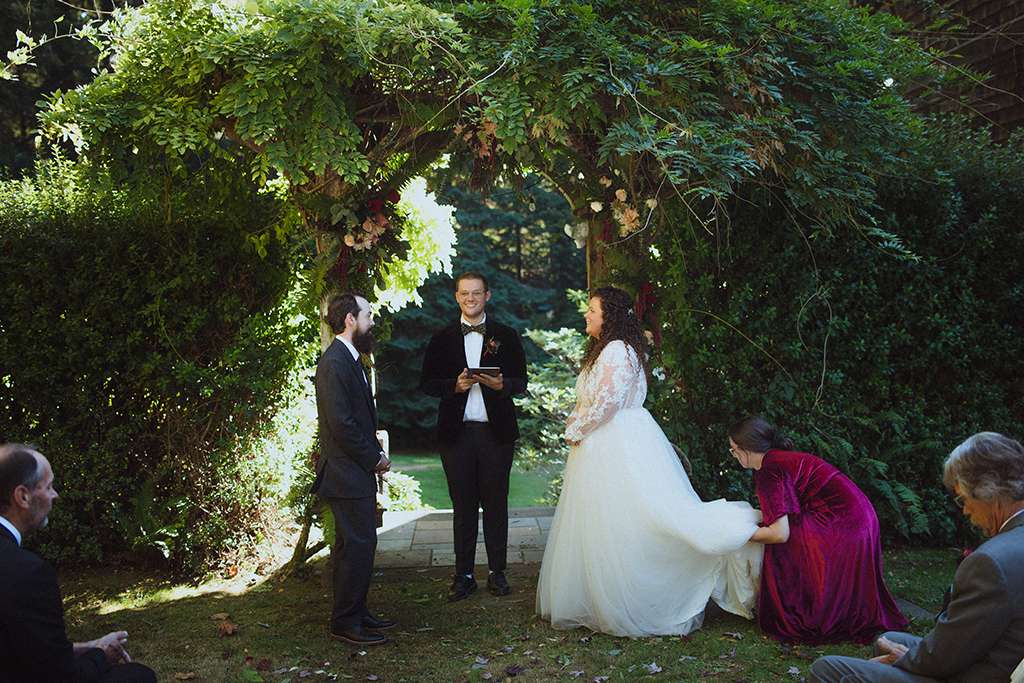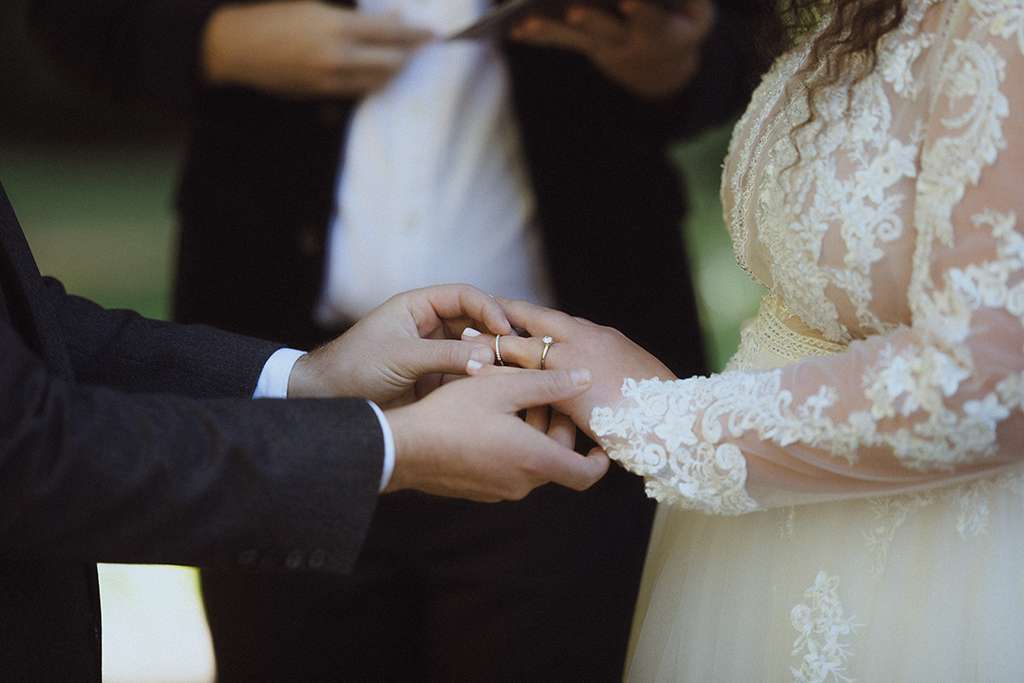 Before their ceremony, the couple took a special moment to read vows that they wrote to one another amidst the magical Redwood trees. "We are pretty private people, so this felt so much more comfortable and 'us' than reading our deeply personal vows to each other during the ceremony in front of everyone." They still did the traditional 'I Dos' in front of their guests, choosing to keep the ceremony short and sweet. "it was great to be able to collaborate with my brother to make the ceremony modern, non-religious, intimate, and unique to who we are as a couple," Allexa continued. "We really felt that our love and joy would be evident all throughout this special day, so there was no need to go on about it and bore our guests with a wordy ceremony."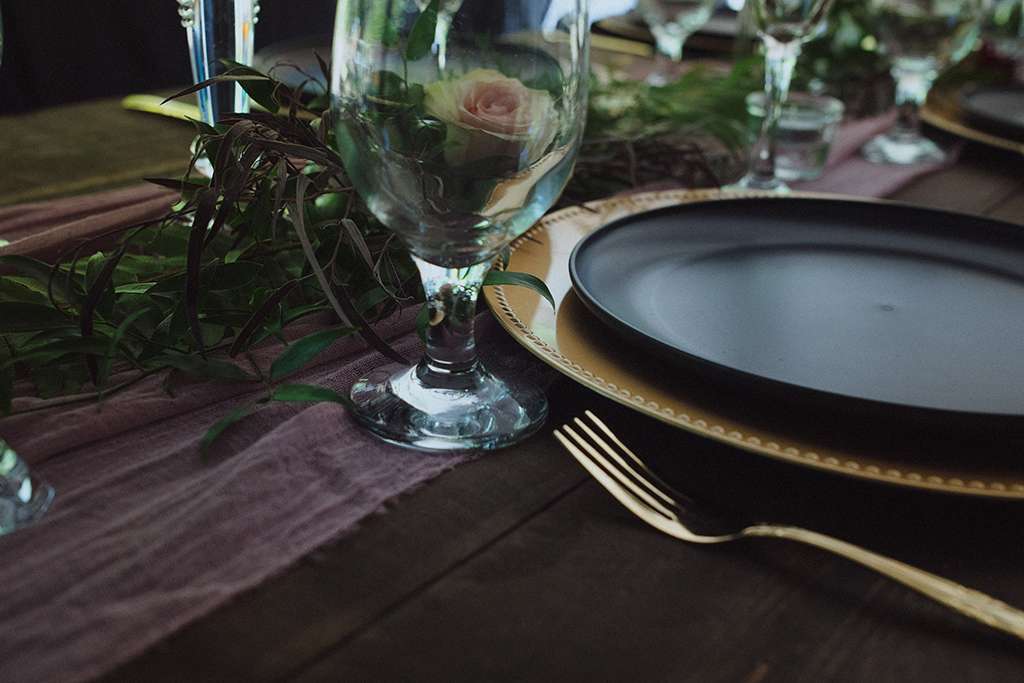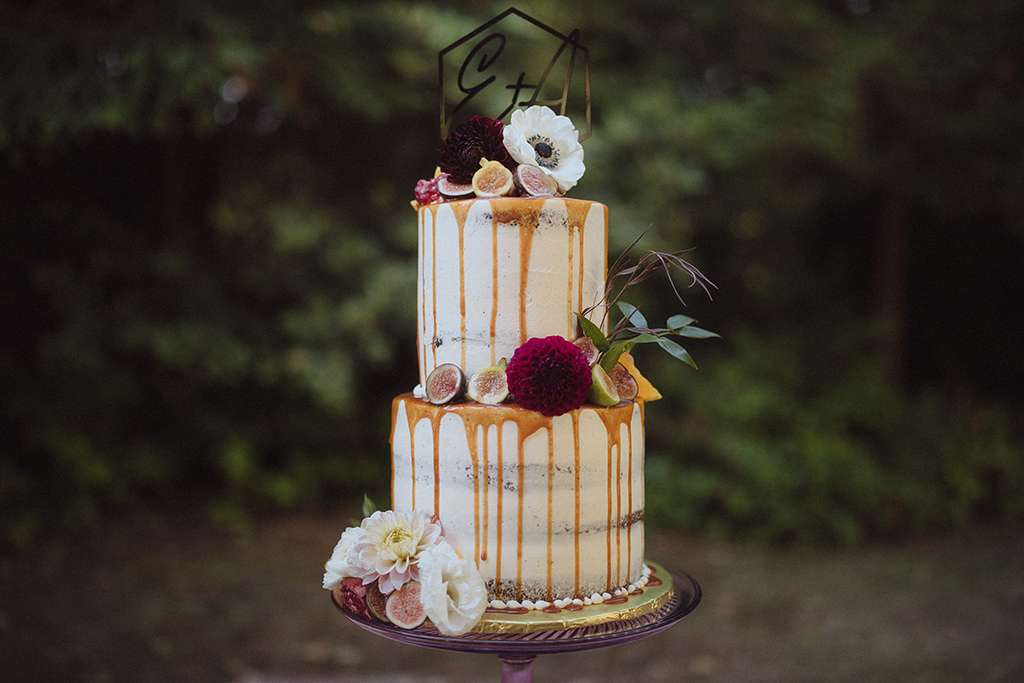 "Besides the part where I got to marry my best friend, I think the singular long table of our closest friends and family was my favourite part of our day. We put our sweetheart table at the head of our one long table of guests, so it was really special to have that view of all our favourite people laughing and connecting with each other the whole night. On the same subject, the small guest list made our wedding so intimate and we were so grateful to be able to spend quality time with every single one of our guests throughout the night without feeling rushed."