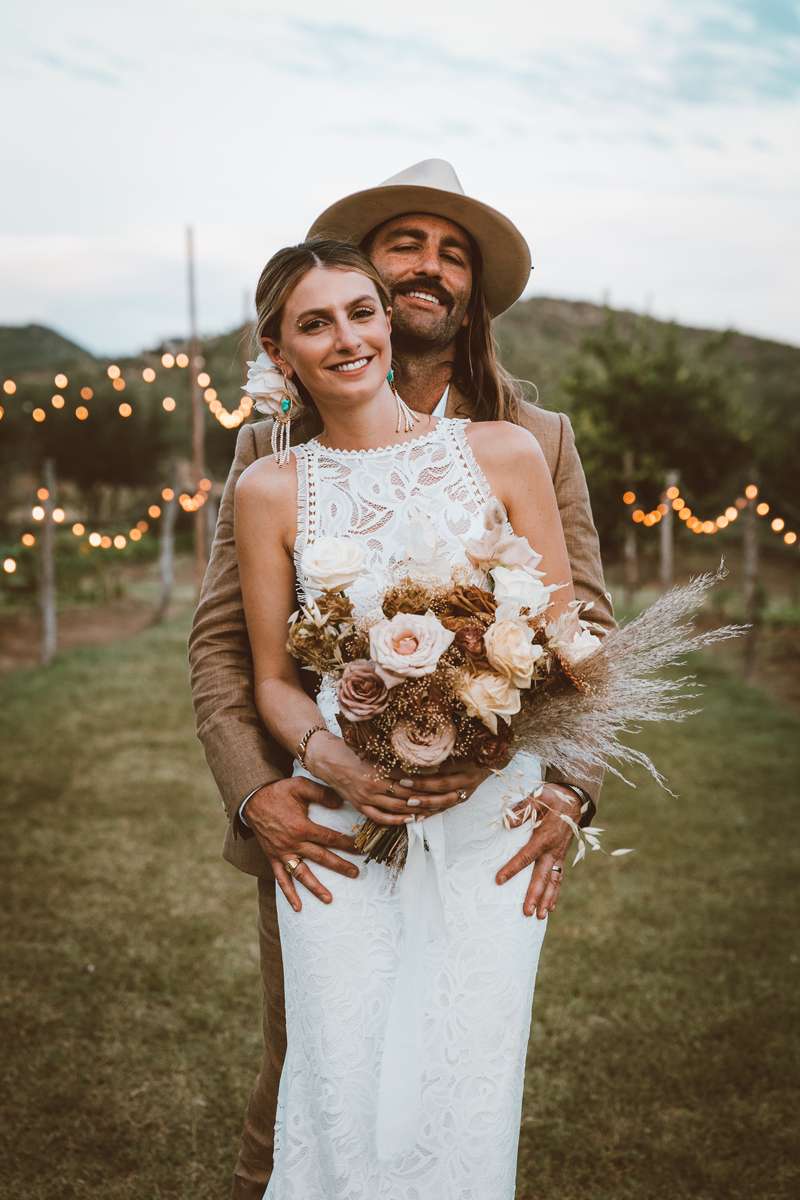 Justin and Andrea used their venue, Los Tamarindos in San Jose del Cabo, as the main inspiration for their 2019 wedding. The location already had tipis all around the property, which they loved, so they took that idea and ran with it.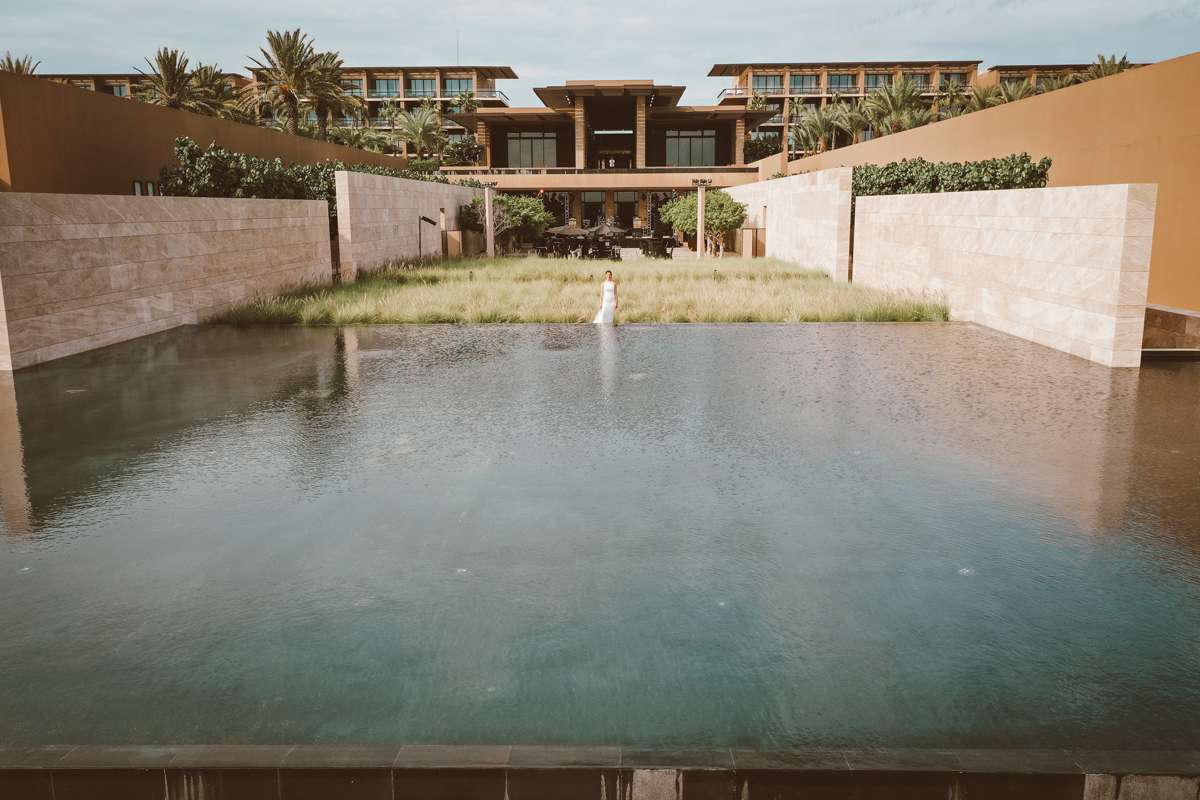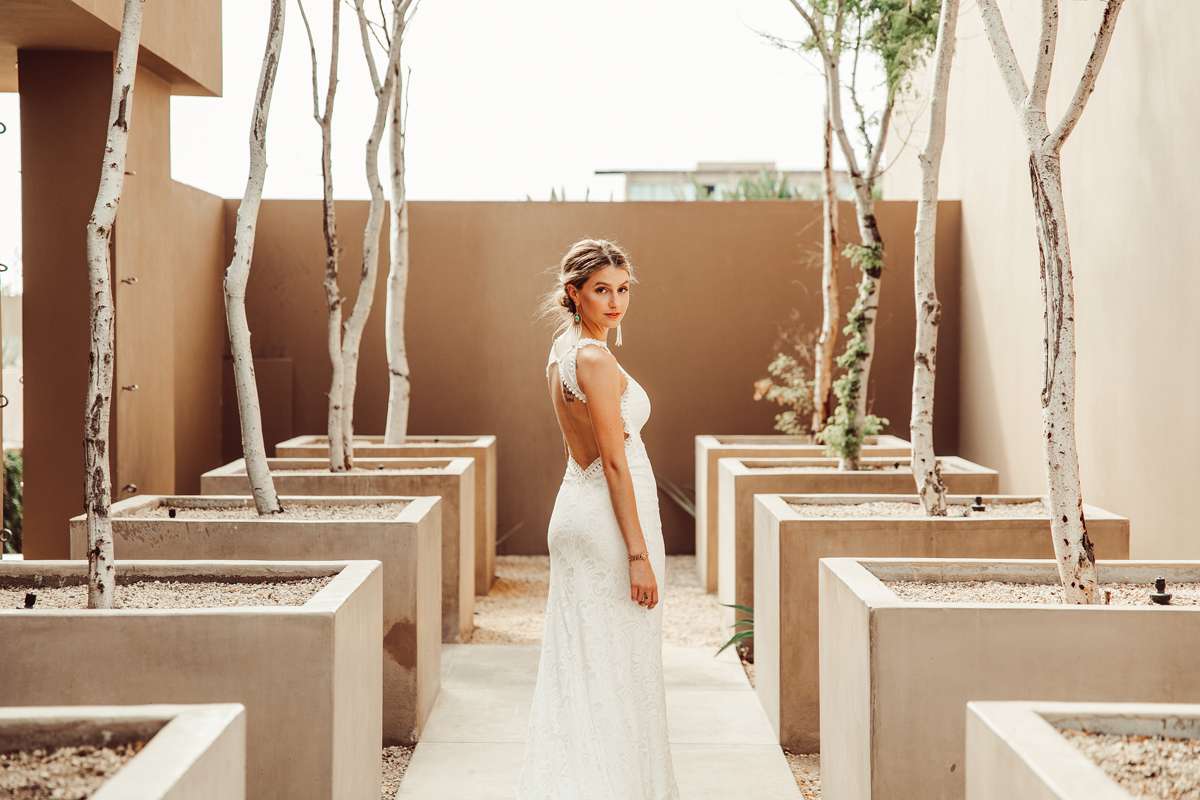 "It really felt like an authentic Mexican Hacienda", the bride told us. "We wanted the wedding to feel authentic to Mexican culture. We spend a lot of time in Cabo with our family and friends. We really love the food, drinks, music, language and how friendly the people are. We tried to really incorporate that."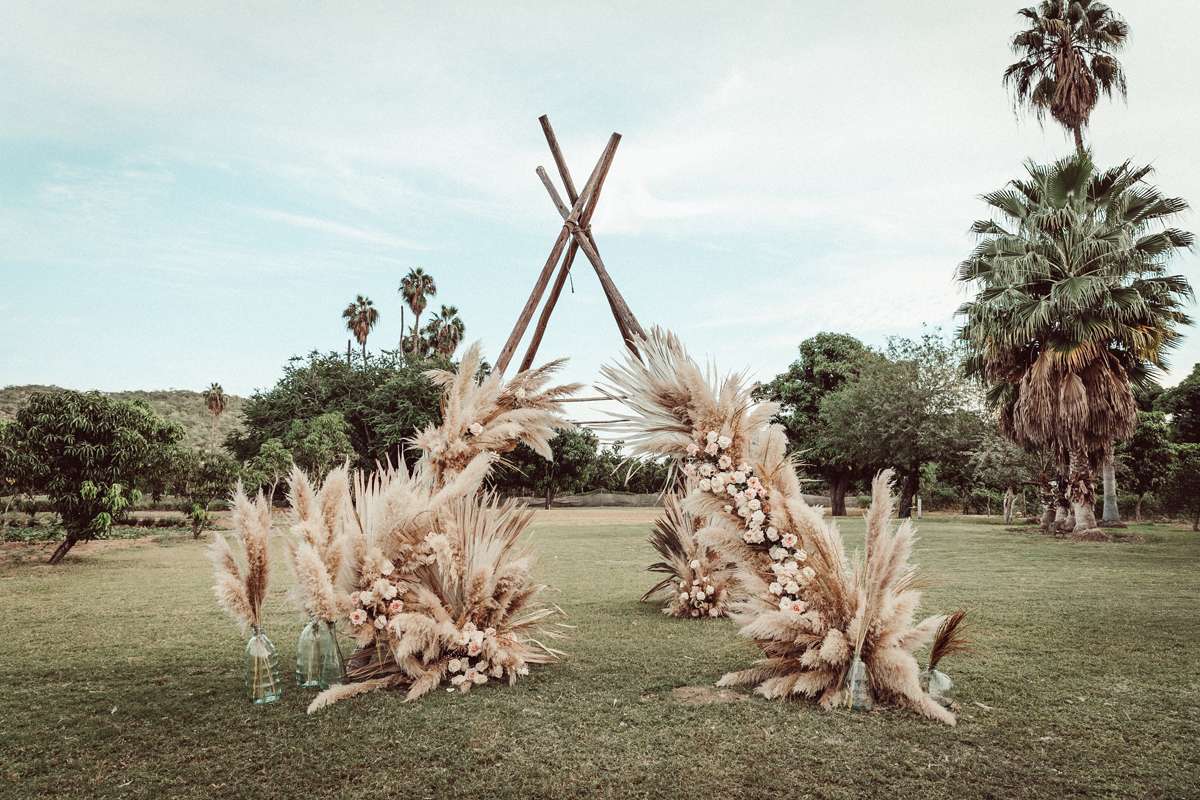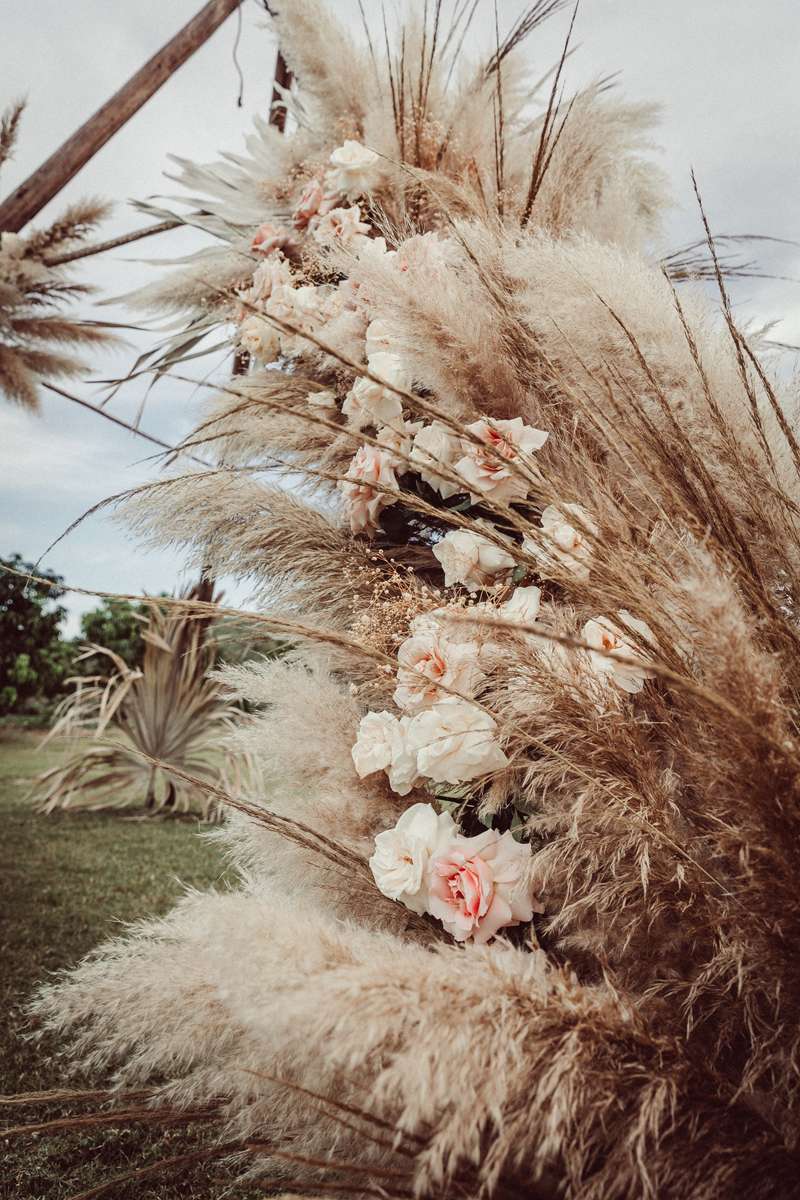 "The venue was an authentic farm to table restaurant located on a farm that dates back to the 19th century. We had Palomas, a worm salt tequila shot bar and we skipped the traditional cake to have Panna Cotta, a churro cart as well as Paletas."
Guests were greeted by a Mariachi band and they had not one, but two cocktail hours. -most of the guests had a cocktail during the ceremony too! "The aisle I walked down was a compilation of different Persian rugs and we said I do under a tipi decorated in flora. As the ceremony started all I could hear was our guests screaming and shouting. I asked my dad what was going on and he said, 'They're cheering for you guys!' It really helped ease the nerves of walking down the aisle.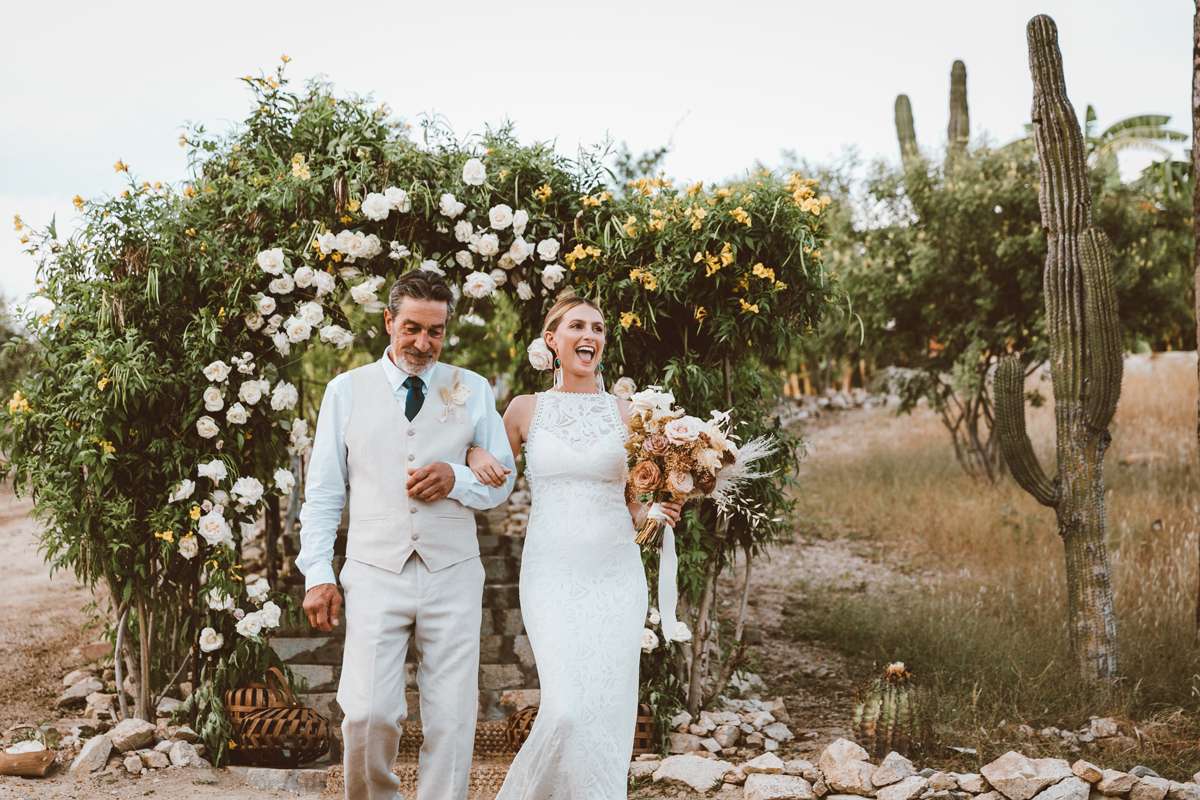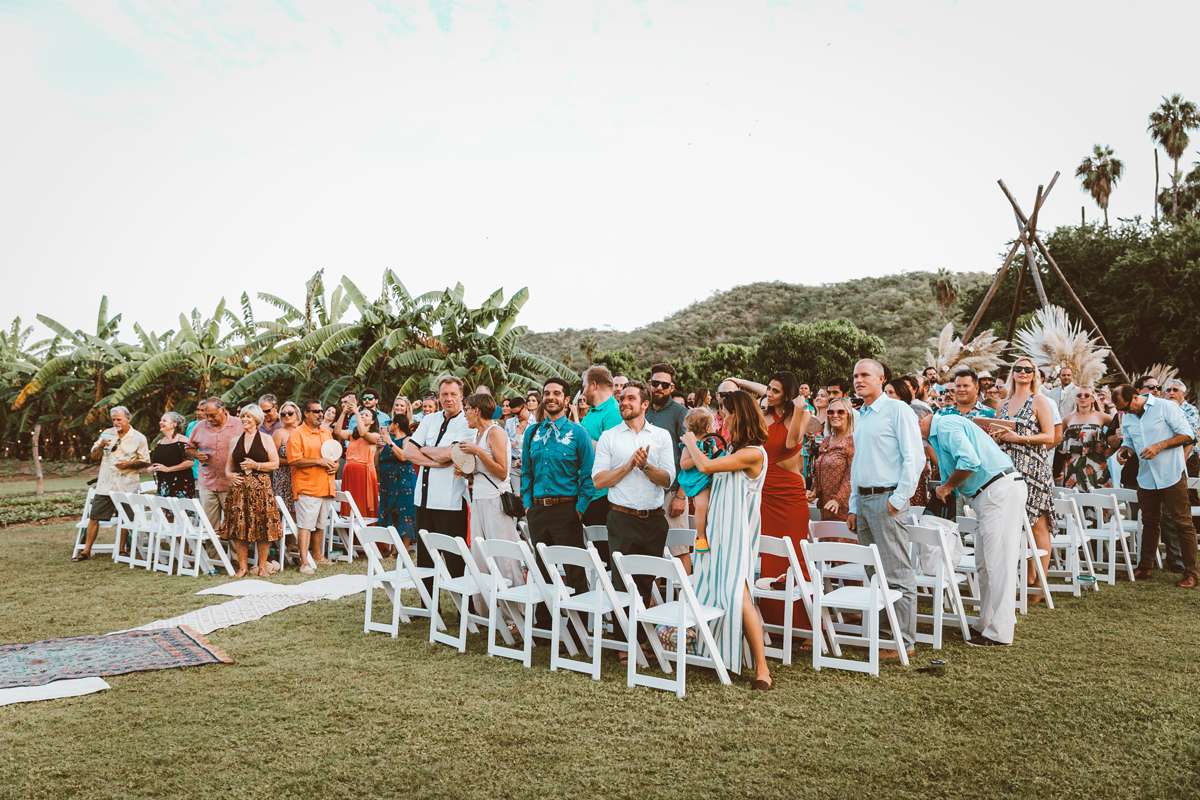 "We had one of our friends, Wes, officiate. He introduced us the day we met. He did an amazing job writing his own words to say that day. Both of our faces hurt from smiling and laughing the whole time. Justin and I exchanged vows that we had handwritten on a piece of paper."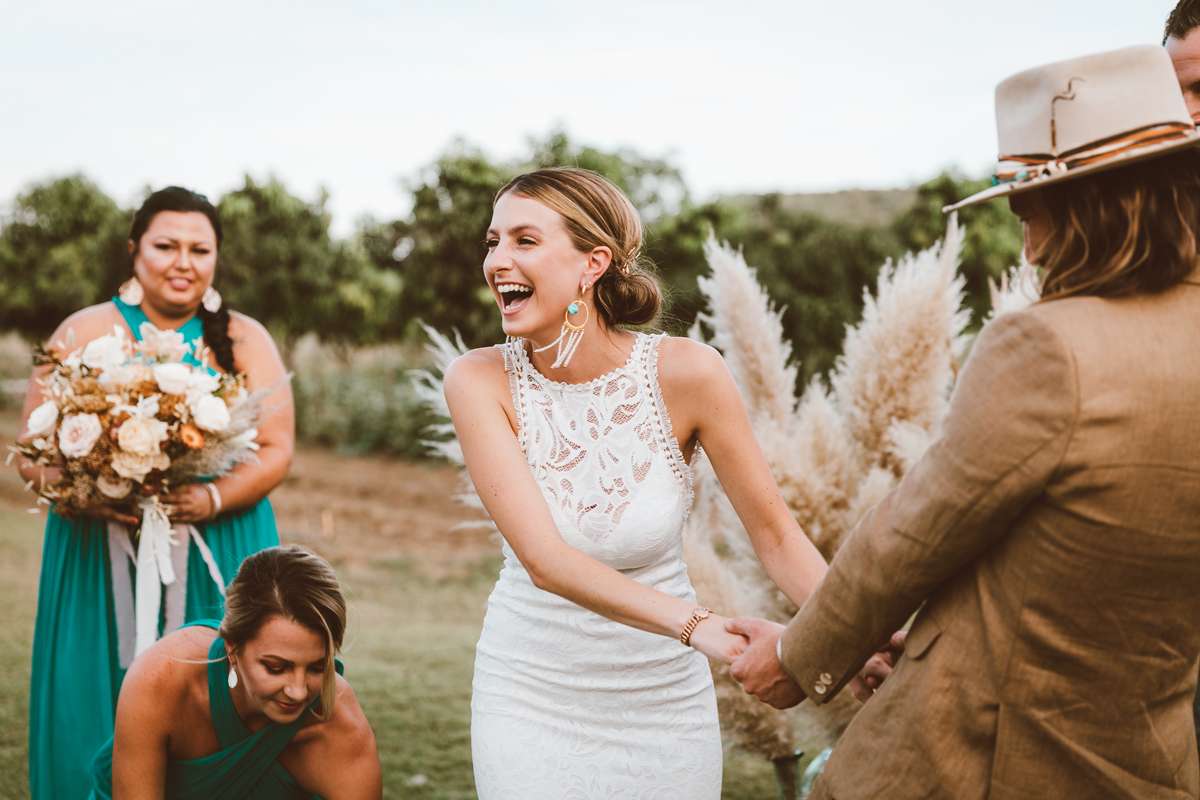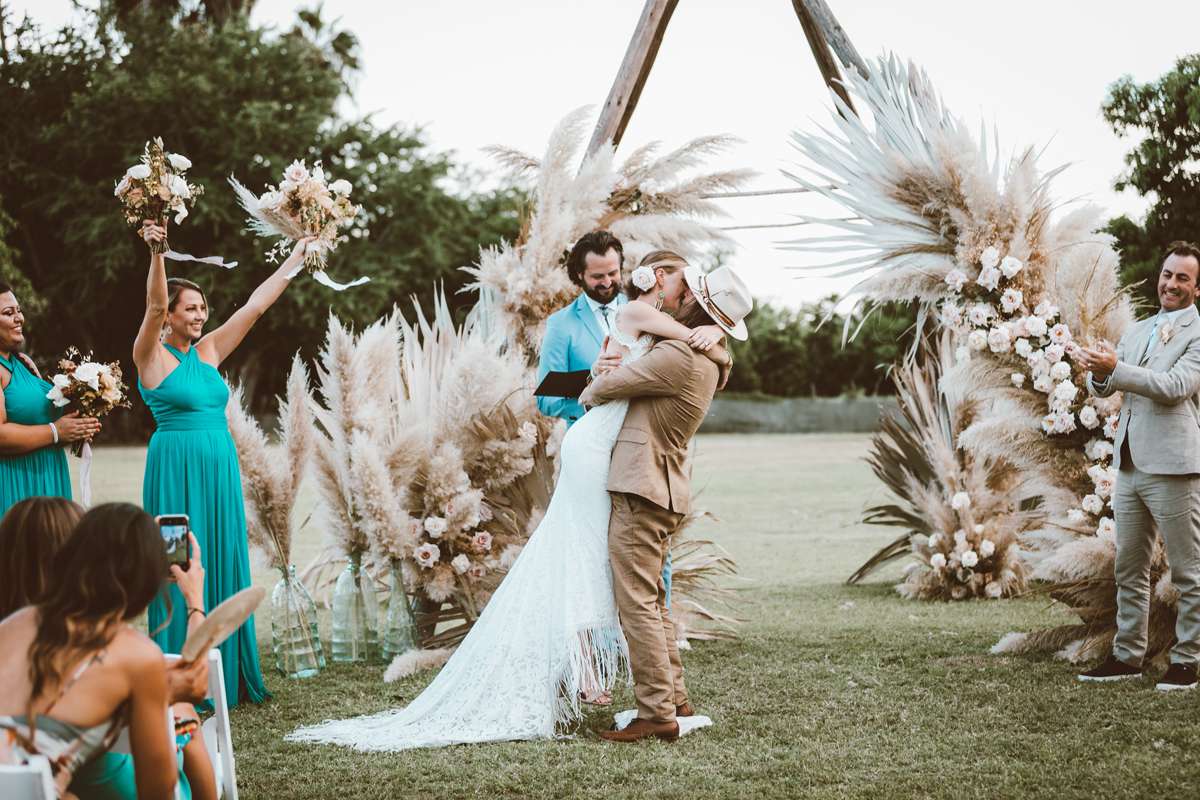 They wanted their guests who had travelled to attend to feel welcome so they put together a welcome bag of essentials such as sunscreen, chapstick, bottle openers and snacks. For favours they also gave everyone a little Alebrije (a brightly coloured Mexican folk art sculpture) that was handmade in Oaxaca to take home.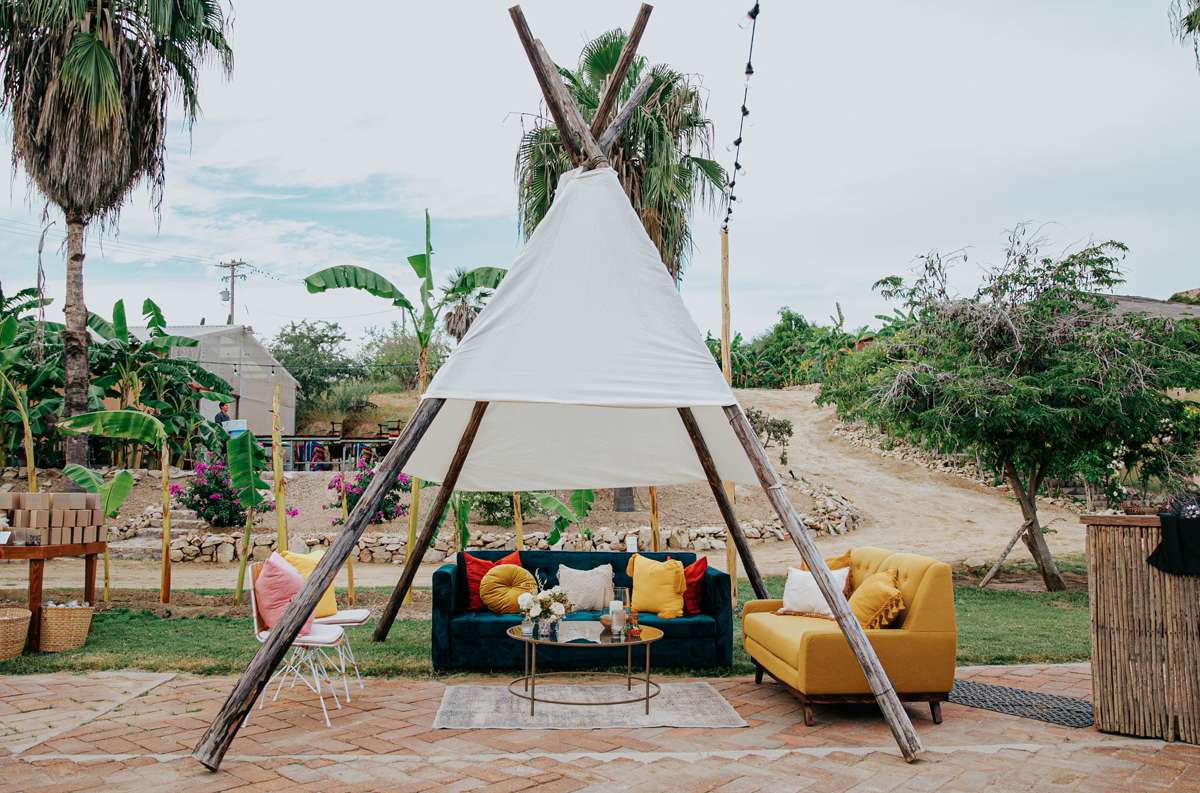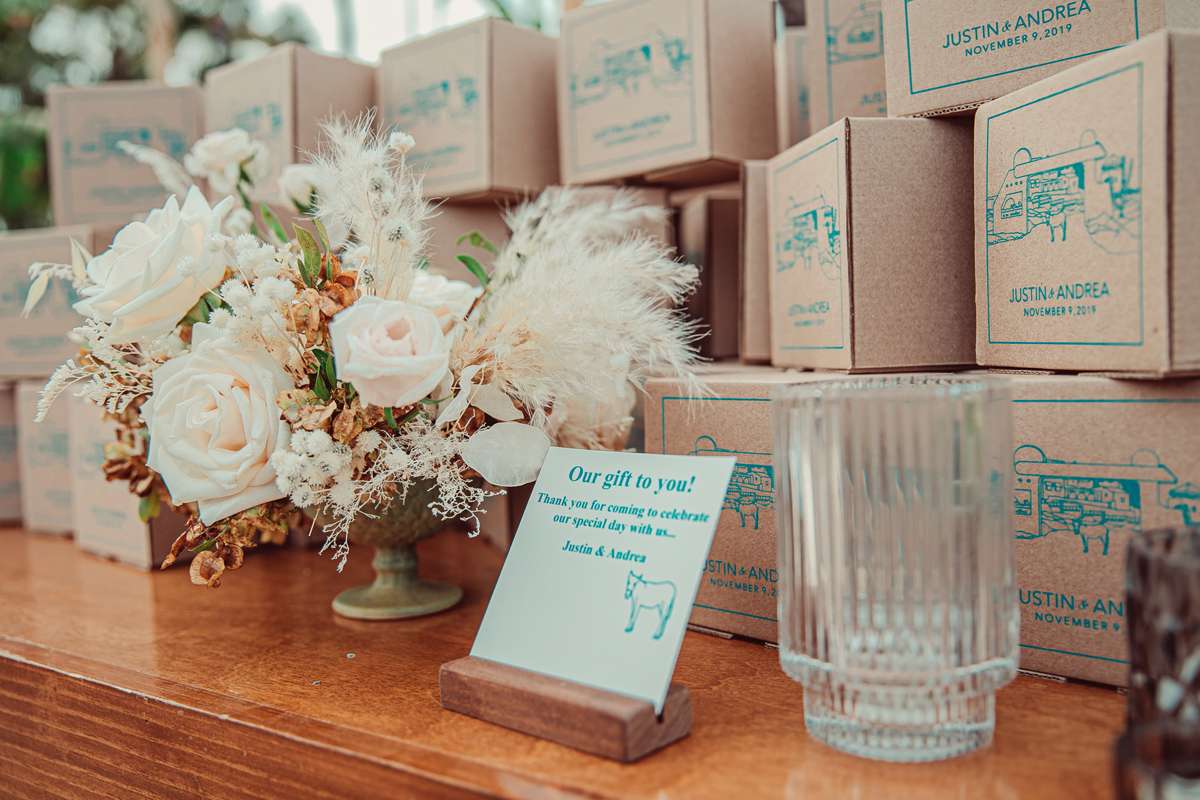 Their biggest expense was the décor, because although the venue was utterly stunning as it was, they still wanted to go all out on the flowers to cerate the wow factor. They also splashed out to get the best photographer they could find, Ximena Zermeno.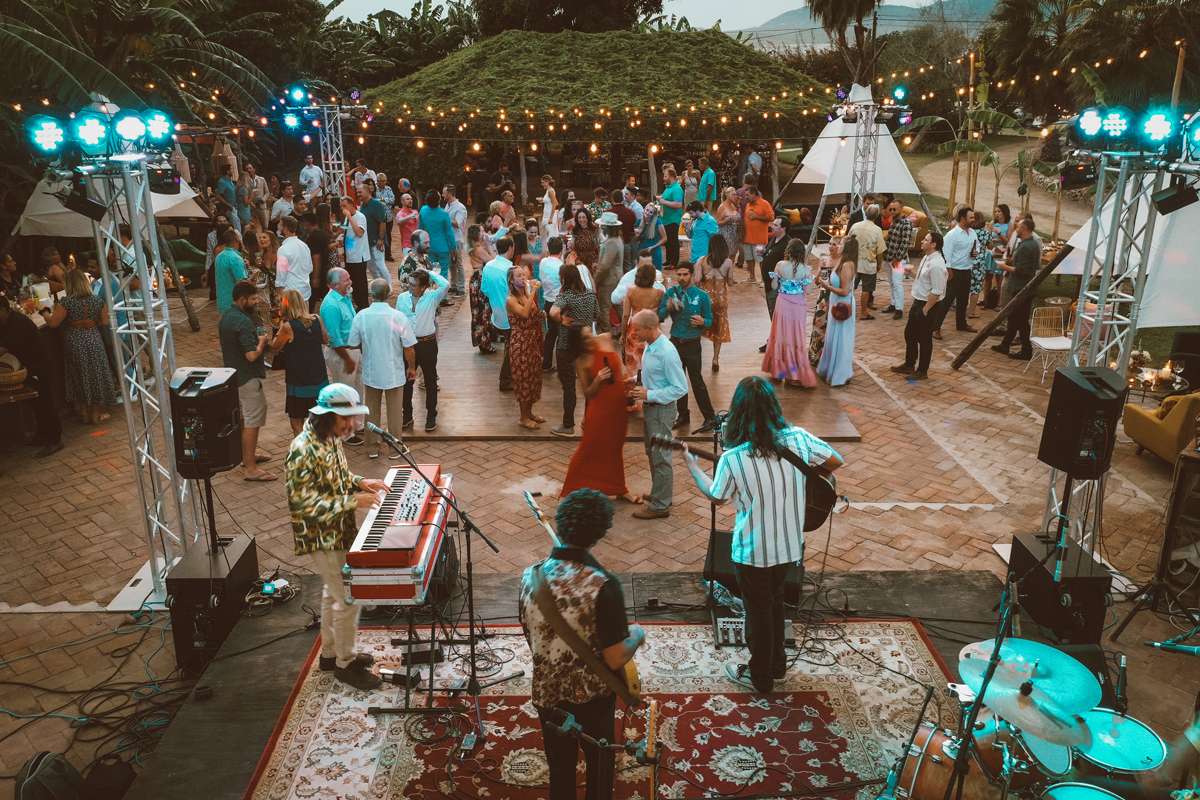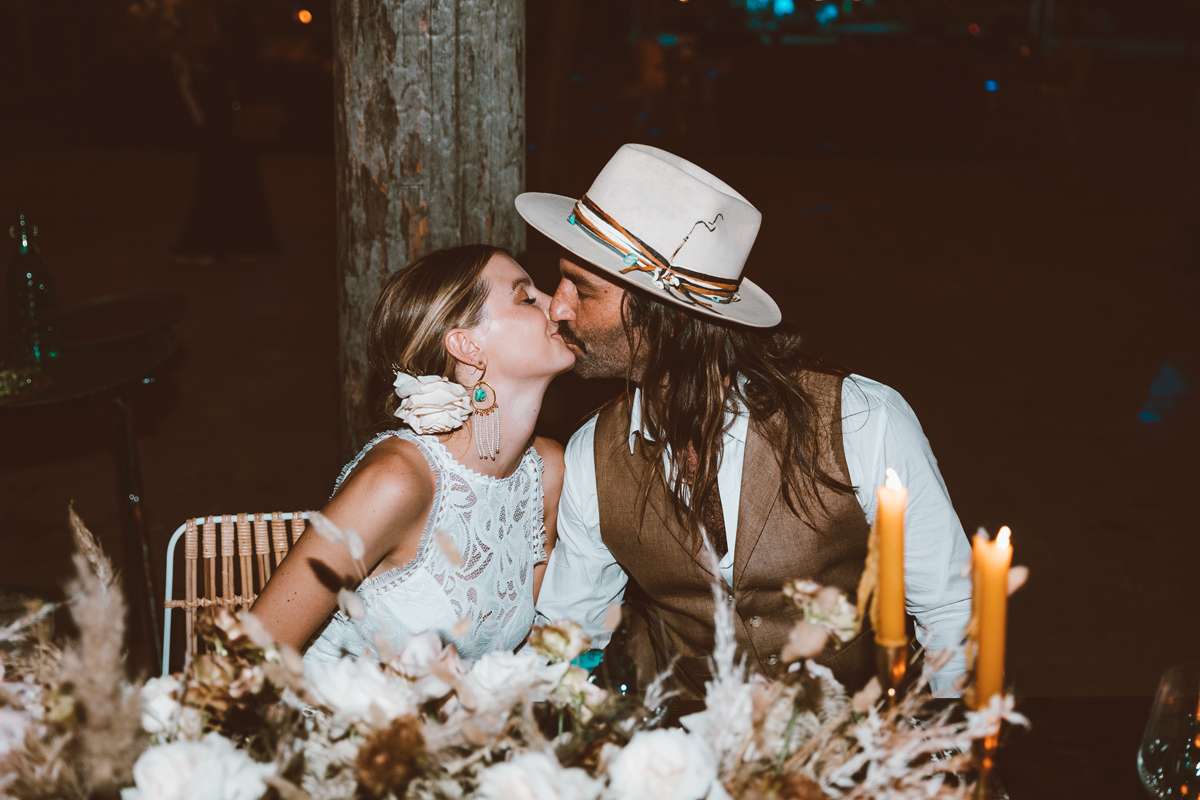 "The best thing about wedding planning was getting to be creative" Andrea concluded. "I really think planning the wedding brought me and my mother-in-law closer too. We had lots of phone calls where we ended up talking about anything but the wedding at times. She helped us make it the best day ever."