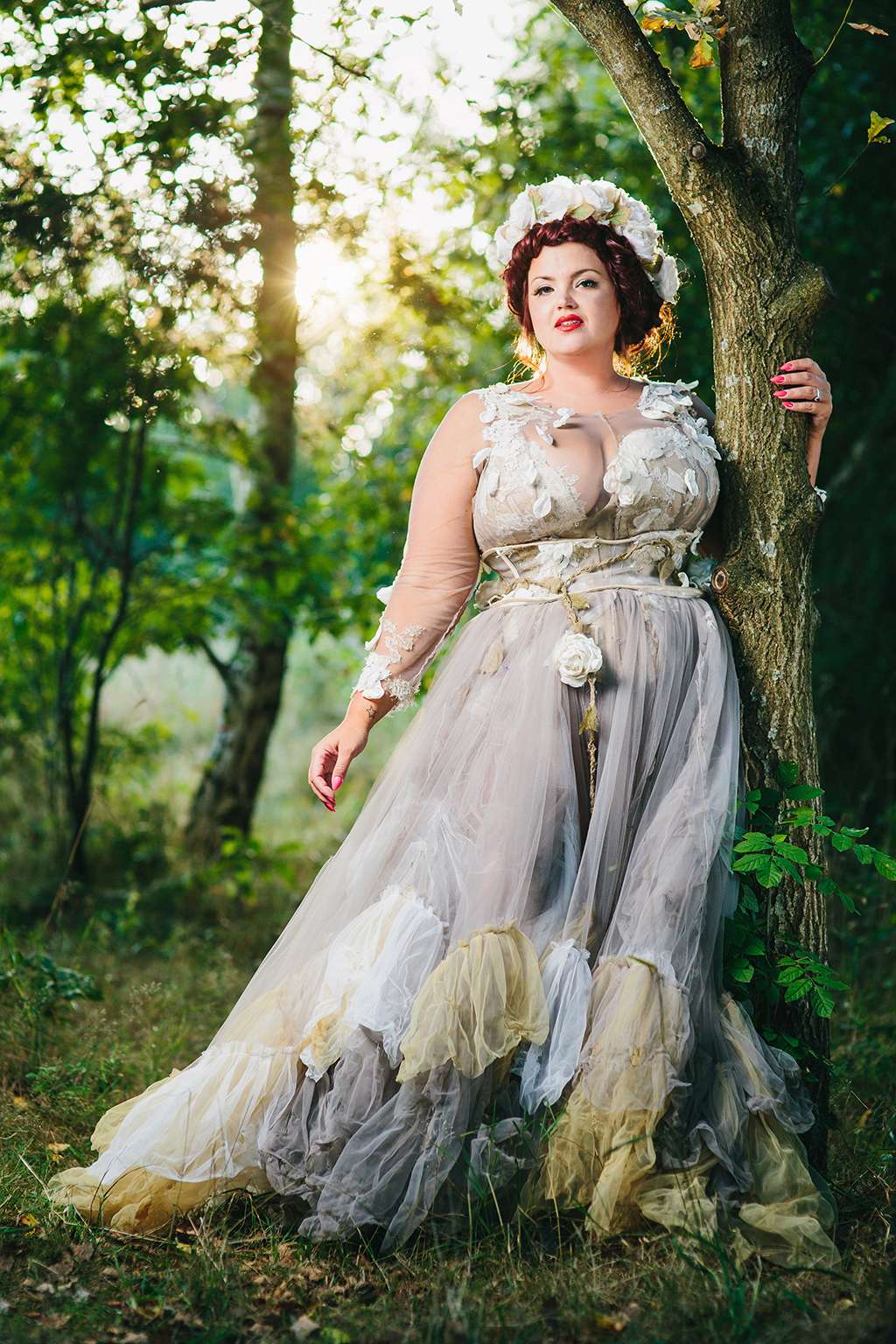 Whatever your dress size, most brides-to-be have some pre-wedding wobbles about the photographs. You want to look your best because these photographs are going to be looked at for a very long time! Plus-sized brides particularly seem to lack a lot of confidence when it comes to being in front of the camera. Which is why we are totally thrilled that plus size mega babe and model Georgina Horne is here to share her tips and advice.
As a plus sized model, there are several questions that I get asked on the regular, one of the most common being "I am fat/ plus- size/ large and I am having a photo shoot/ getting married/ want to look good in photos, how do I pose?!"
There is no quick answer or magic formula to suddenly turn you into a posing wizard I'm afraid, and everyone wants something different. Some people want to appear slimmer, others want to be confident but everyone just wants to know how they can look and feel their very best.
I think over the years I have become more chilled about having my photo taken. For some people, it can be a shock to see a candid photo with a dozen chins and squinting eyes, but I now have made peace with the fact that I have many different looks. Sometimes I do look a bit rough and bad-angled – but that's OK.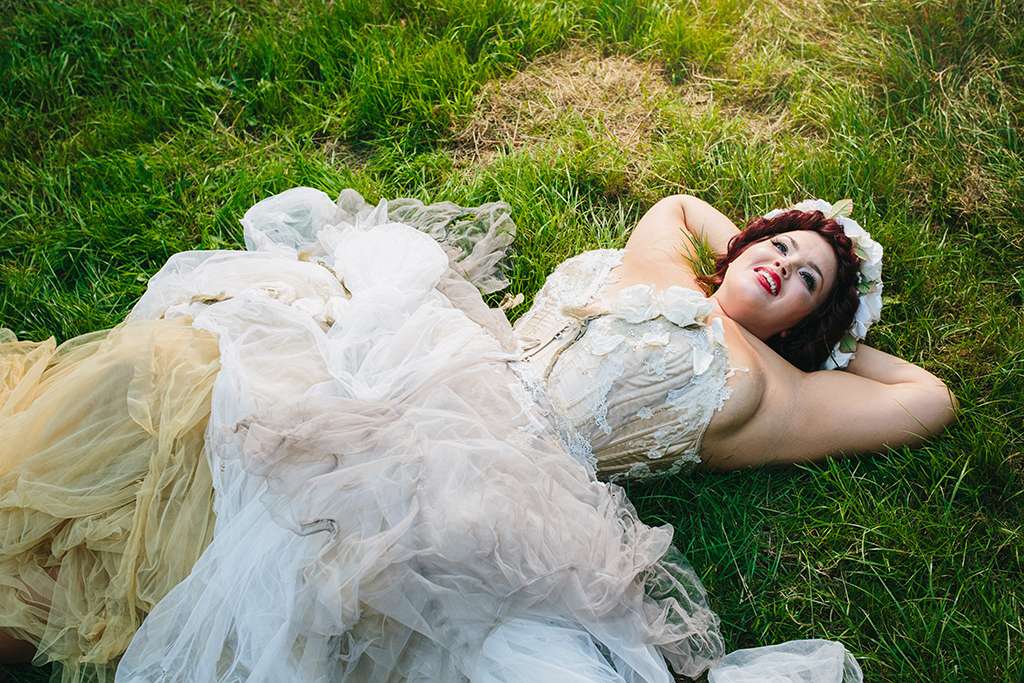 Ask to see past examples of your photographer's work
Being a bigger girl means I do sometimes get paranoid. What of the photographer I'm working with is disgusted by my body? What if they can't make me look good? What if I don't look good?! And, you know what, maybe they don't like my body – but tough shit, that's their job to make you look and feel your very best, whatever your size.
A good photographer knows how to work with ALL bodies, no matter how they look. Before you book someone, look at their portfolio and see if they've photographed plus sized babes before. Do they look happy, confident and ask you hope you'll look in your photos? If you don't see any – ask them!
Vocalise your concerns
Your photographer is not a mind-reader. If you are particularly conscious of something, then tell them! They might be able to suggest poses where you'll look and feel your best or shoot from different angles to highlight your best assets.
You could also show them a few examples of photos of yourself that you do like and some inspiration of other plus sized brides that you've found online. It's important that you're on the same wavelength but also that you're being realistic. If you are a voluptuous size 20, don't expect them to make you look like a size 12 in the photos. Tell them if you need their guidance or input or posing help, and the more photos they take the better, never forget that! God bless the digital age.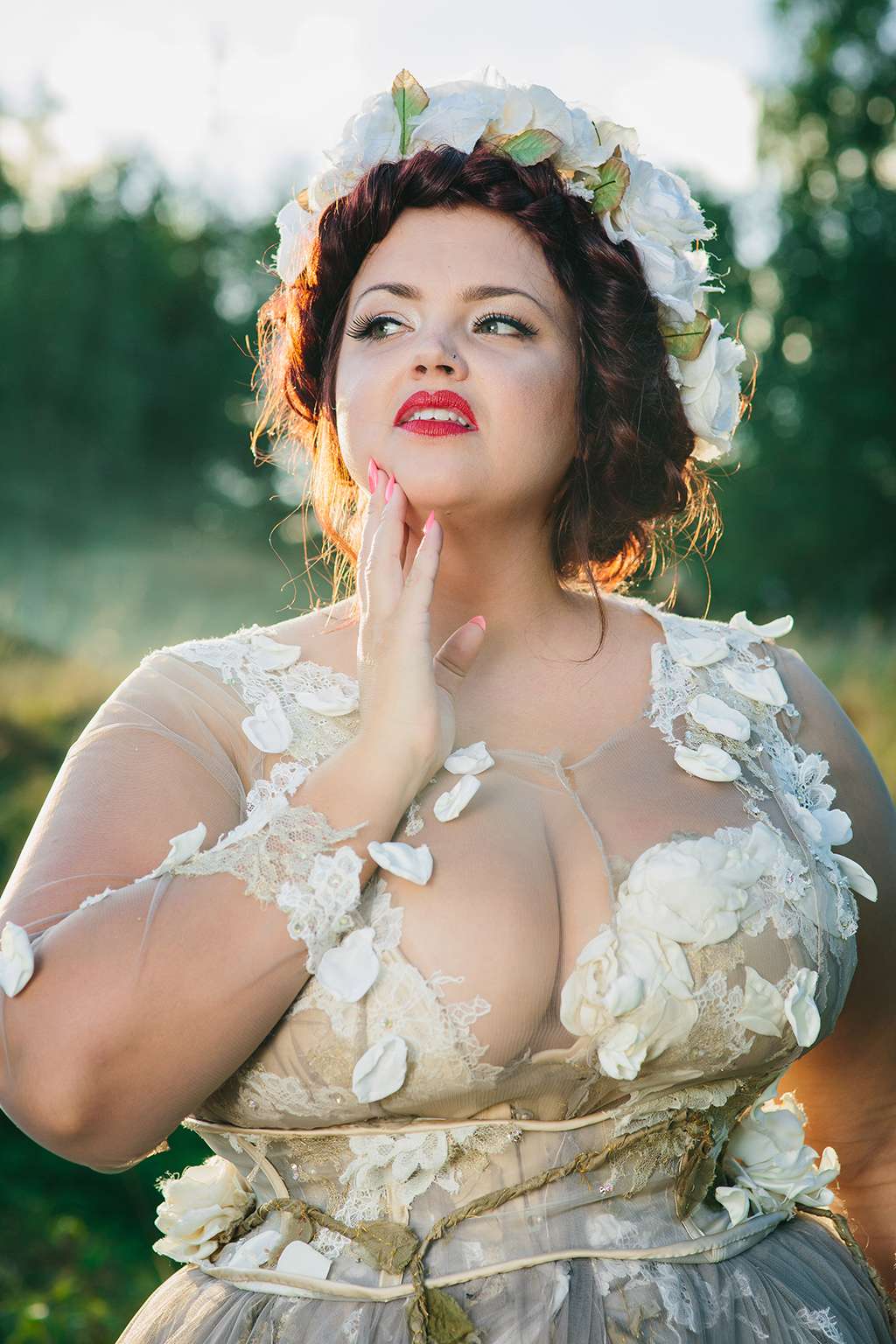 Act up to the camera
When you're working with your photographer change up your pose, rework your angles and ask for feedback. Also remember, a photo is just one moment in time, and we have many moments! Also, don't be afraid to act a little. Fake some laughter, some sultry poses, some silly poses. You need to release the awkwardness. Try and have fun, it will shine through in your photos.
Here are some bonus tips from some of my favourite photographers that I've worked with over the years.
"Try not to have your limbs flattened or pressed together during the shoot as pressing your arms against your body will make your arms look bigger than they are. My advice is to be aware of making your arms and legs loose (e.g. hands on hips, hands playing with hair). Slightly leaning back on one foot forces your other leg to move forward, and this can be very flattering too.
Facing straight-forward to the camera is a shot that few people can confidently pull off. It's more flattering to slightly angle either your body, or for the photographer to change their own angle or position."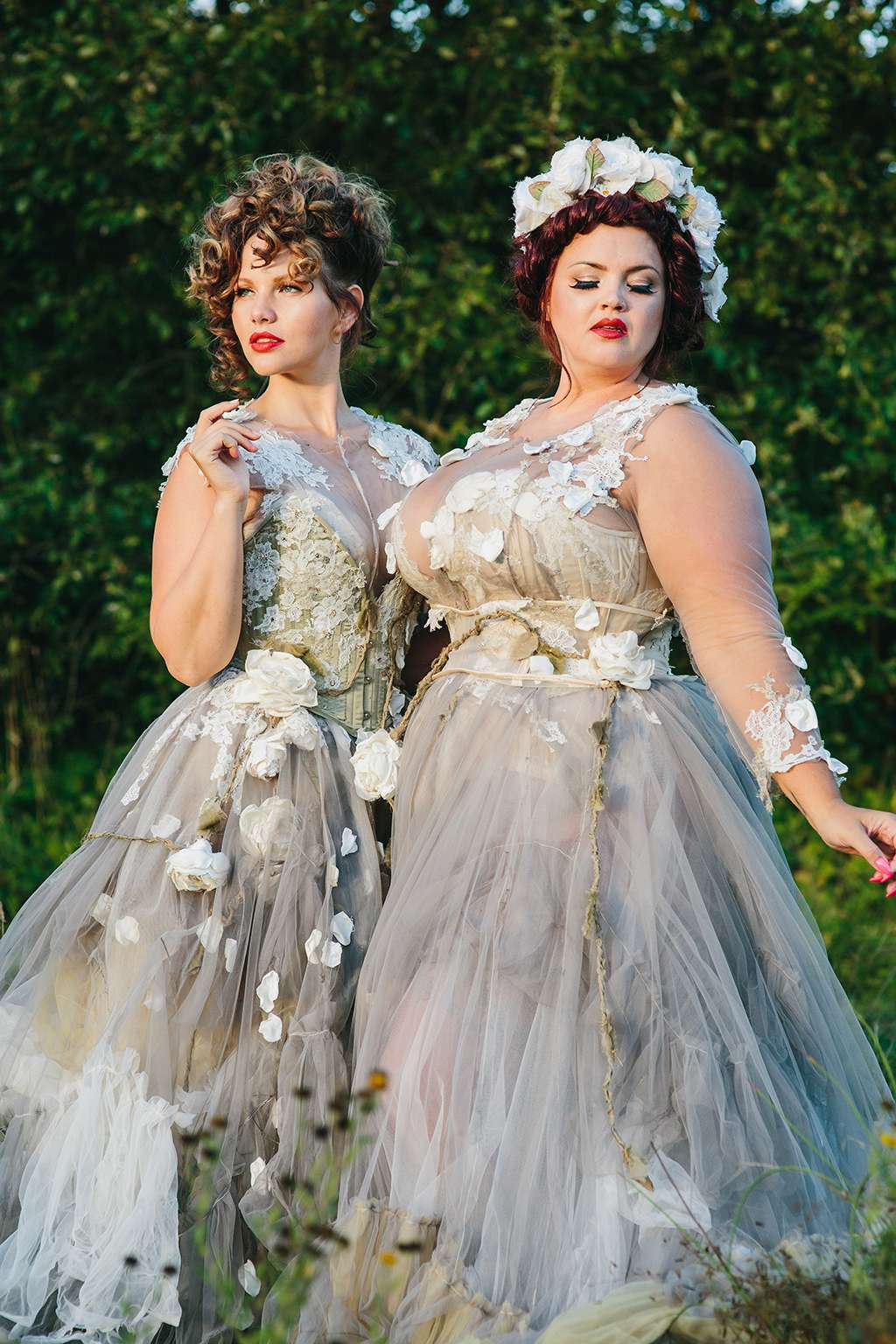 "Holding props can also help, it suddenly takes away that awareness that you're standing there not sure what to do with your hands! As soon as a client holds something (a bouquet, their partner's hand, playing with their hair, leaning against a chair/ bannisters) it instantly appears to put them at more ease.
Most importantly, have a laugh. It should be fun for both photographer and you, and a completely positive experience." Richard Wakefield
"Do you know what looks best on camera? Attitude. Confidence. Fierceness. Vulnerability. Sass. Comfort. Style. Anyone can express these human aspects, whatever their size. I try to unlock them in a person when shooting because what makes you interesting is your relationship with these things, not your dress size.
That being said, embrace your body shape. Each type has its strengths when it comes to photos. Use your body to its fullest. Maybe you can't contort into the more avant garde shapes, but you can command a room, you can be powerful, you can wear those heels better than anyone else. So own it. Own what you CAN, try not to worry what society feeds you. Focus on being better than you, not anyone else." Alex Charilaou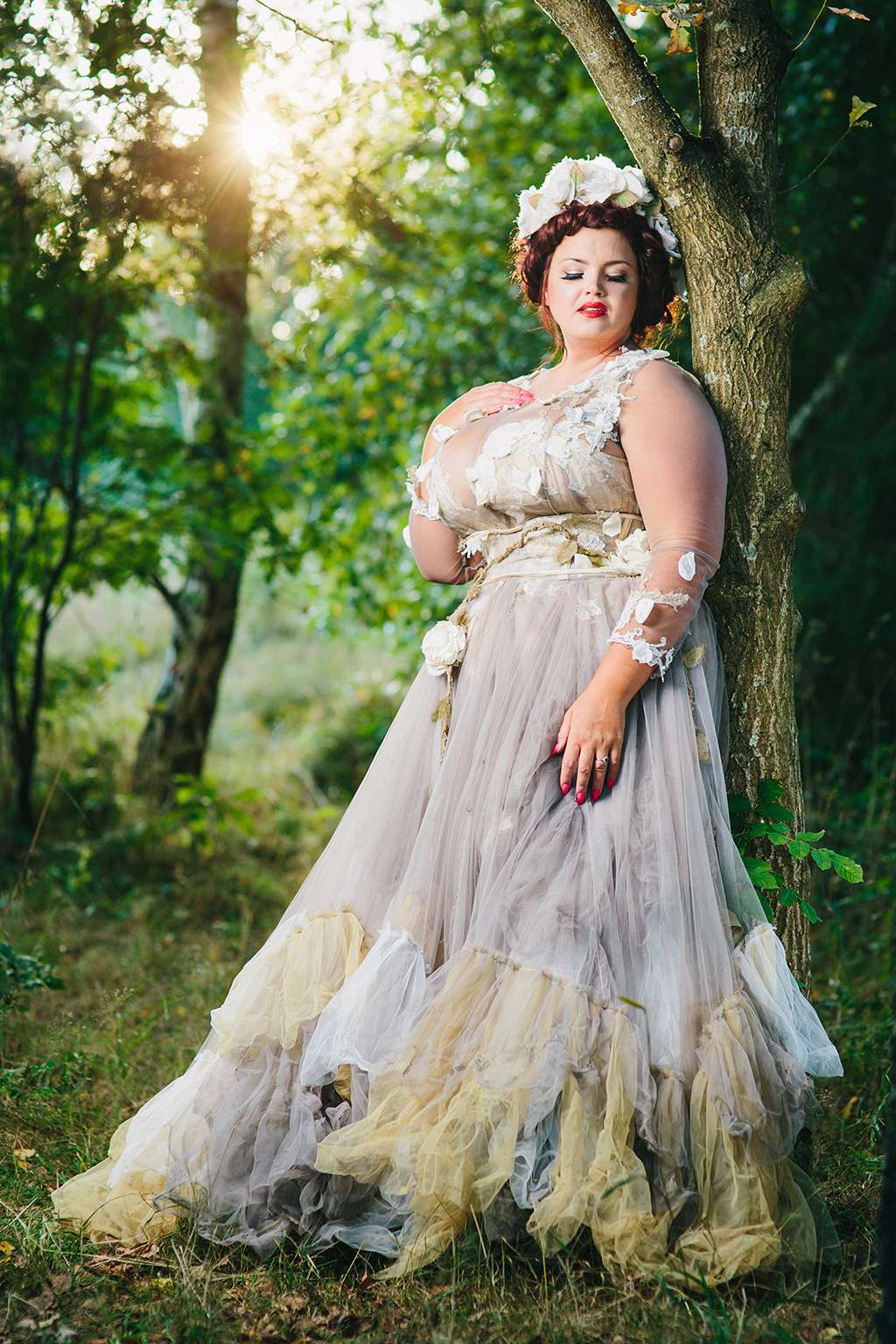 "Confidence is the sexiest thing you can bring to a photo shoot, so one of the key pieces of advice I give to ALL of my clients is to wear clothing that makes you feel epic. If there's ever an opportunity to be your authentic, uncensored self, this is it!
There's no 'one pose fits all' secret formula BUT there is a power pose to suit EVERY body and it's your photographer's job to know them all and guide you into them effortlessly. On shoots, I'll recreate the pose so you can copy my body positions in mirror image, taking the pressure off you to think of poses on the spot. I'll remind you to point your toes for that extra couple of inches of leg length, to push your hip out more to accentuate those curves, and lots of other useful tips to help you achieve posing perfection.
I'm also the photographer that loves to capture those moments between power poses, because that's when the real you will shine through. Those softer moments are OK, that little glance when you're totally checking your new husband/ wife out. That natural laugh when I tell you to channel your inner Beyoncé.
Body hang ups are absolutely normal. Anything you want to look smaller, push back from the camera and use natural perspective to our advantage to balance out your figure. Any features you want to accentuate or make bigger, bring them closer to the camera and make sure you flaunt them!" Tigz Rice
About Georgina Horne
From corsets to curling tongs, workouts to wellness, pet rats to period talk, and dresses to dinner prep, plus size blogger and model Georgina Horne shares it all over on her blog fullerfigurefullerbust.com. She's walked at London Fashion Week, been the legs of a hosiery brand, been flown to Milan for a blogger campaign, and has posted 583 photos of her bottom online.

This article originally appeared in issue 21 of Rock n Roll Bride magazine. You can purchase the latest copy here, or why not subscribe to never miss an issue.