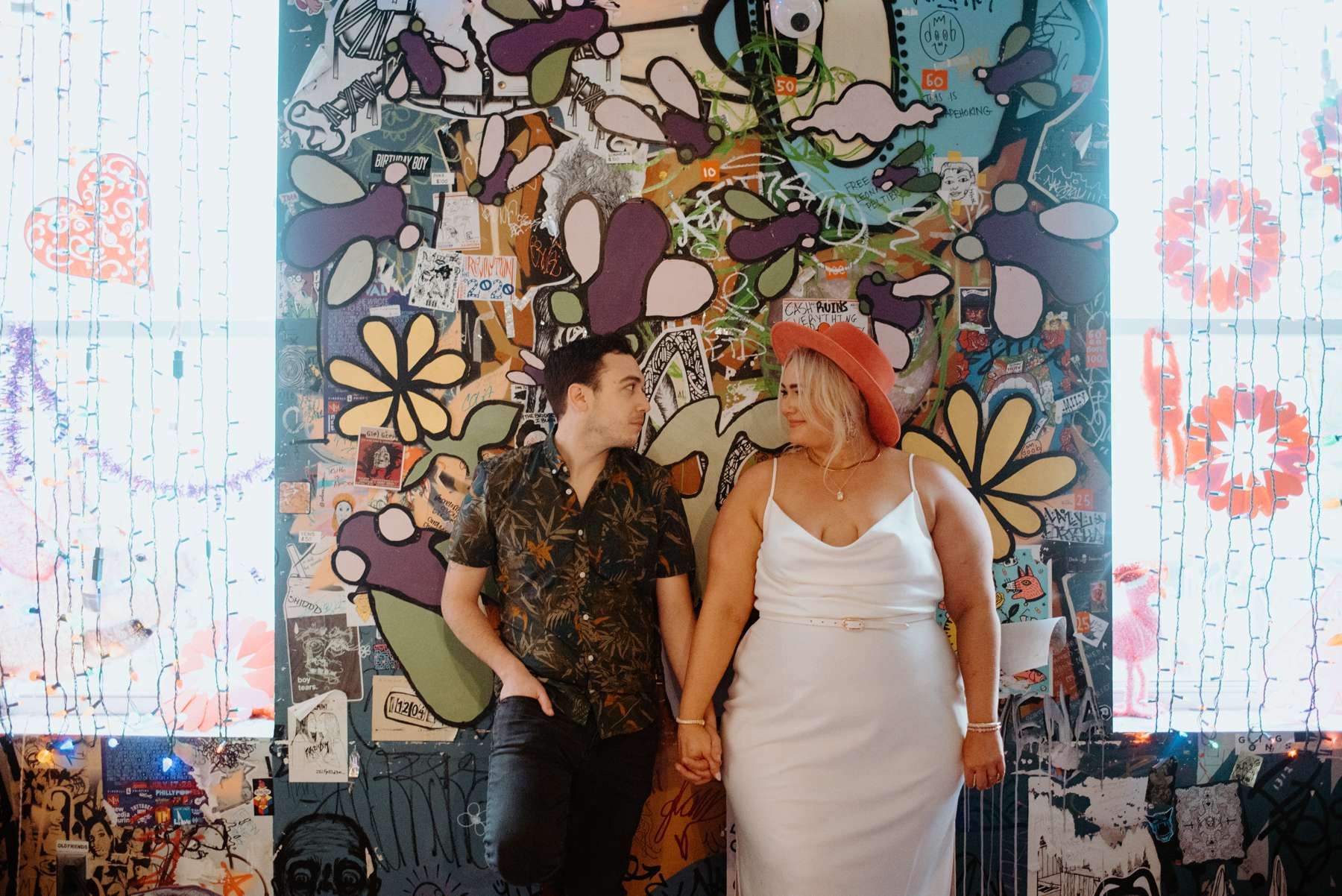 How do I navigate diet culture when planning my wedding?
There's a common belief that you should look your absolute best at your wedding. Of course, there's nothing wrong with wanting to look good on such a big day, but the $3.8 billion dollar diet industry wants you to believe that looking your best is synonymous with being your thinnest.
Spoiler alert: it isn't.
You are gorgeous and loveable exactly at the weight you are right now, I promise. When you and your partner made this decision, did they say they want to spend the rest of their life with you just as soon as you lose five pounds? I hope not!
Pushing back against diet culture when planning your wedding can be challenging, so let's add to your Body Positive Wedding Planning toolkit.
Make sure your friends, family and wedding vendors understand that body shaming is not welcome. Setting that expectation may feel intimidating (more on how to handle that below!) but it can make a huge difference. Educating yourself about body acceptance and celebration during this time can be a powerful tool as well. Books like The Body Is Not an Apology, The Other F Word: A Celebration of the Fat & Fierce and Fat & Queer: An Anthology of Queer & Trans Bodies & Lives are some of my favourites.
Wedding specific courses and communities that share this body positive mindset can provide some much needed outside support. I love Kate O'Connor's The Course for Brides that provides video lessons from tons of experts covering subjects from body image to self-care and anxiety management all presented through a wedding planning lens.
And be aware of who you're following on social media. Start by following hashtags like #PlusSizeWeddingDress or #CurvyBride to help your feed reflect the kind of wedding inspo you want to see! I also highly recommend you block weight loss ads from appearing on your feed.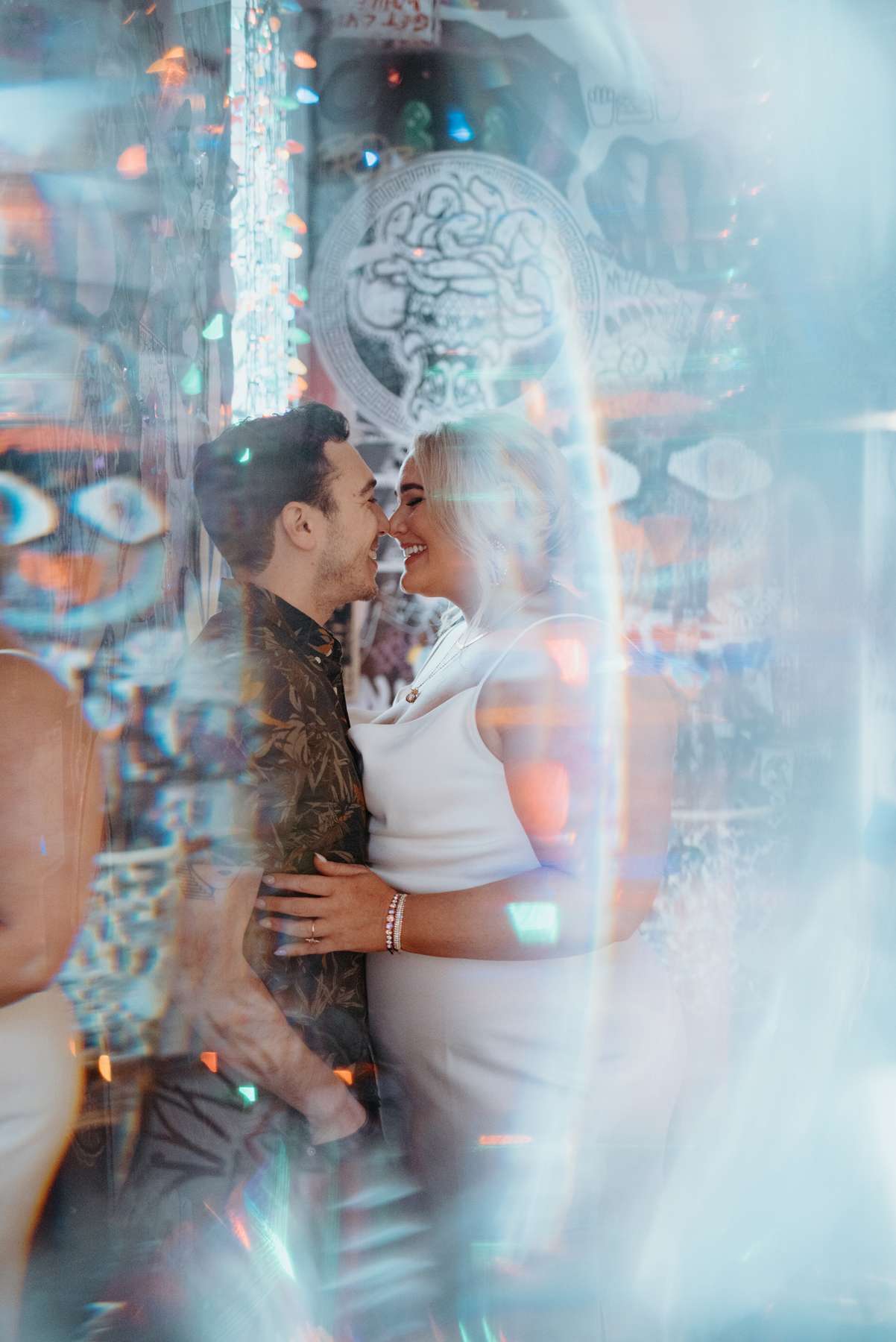 How do I handle body shaming from my family?
Whether it's a pointed "you need to lose weight" or a sneaky "that dress might not be the most flattering for you", negative body comments hit hard. In the moment you might be taken aback and not sure what to say (or be tempted to snap back, and who could blame you?)
These comments often happen when wedding dress shopping, so make sure you have at least one cheerleader in your entourage who you know will boost your confidence. Try to set expectations with your crew beforehand as well.
When I take my clients shopping, I remind the group that we're there to uplift the nearly-wed and any negative body talk will get them kicked out of the appointment, full stop. Now that might be hard to say directly to your mum (especially if she's paying for the dress) so don't be afraid to ask a friend or the boutique to help set those expectations beforehand. If someone still says something out of pocket, have a boundary setting phrase ready to go:
"The dress is altered to my body; I don't have to change for the dress."
"I understand you think that comment is helping, but I promise it's not."
"I do not want any comments on my body."
Remember these comments say way more about them and their own body insecurities than it does about you, so please don't take any cruel comments to heart.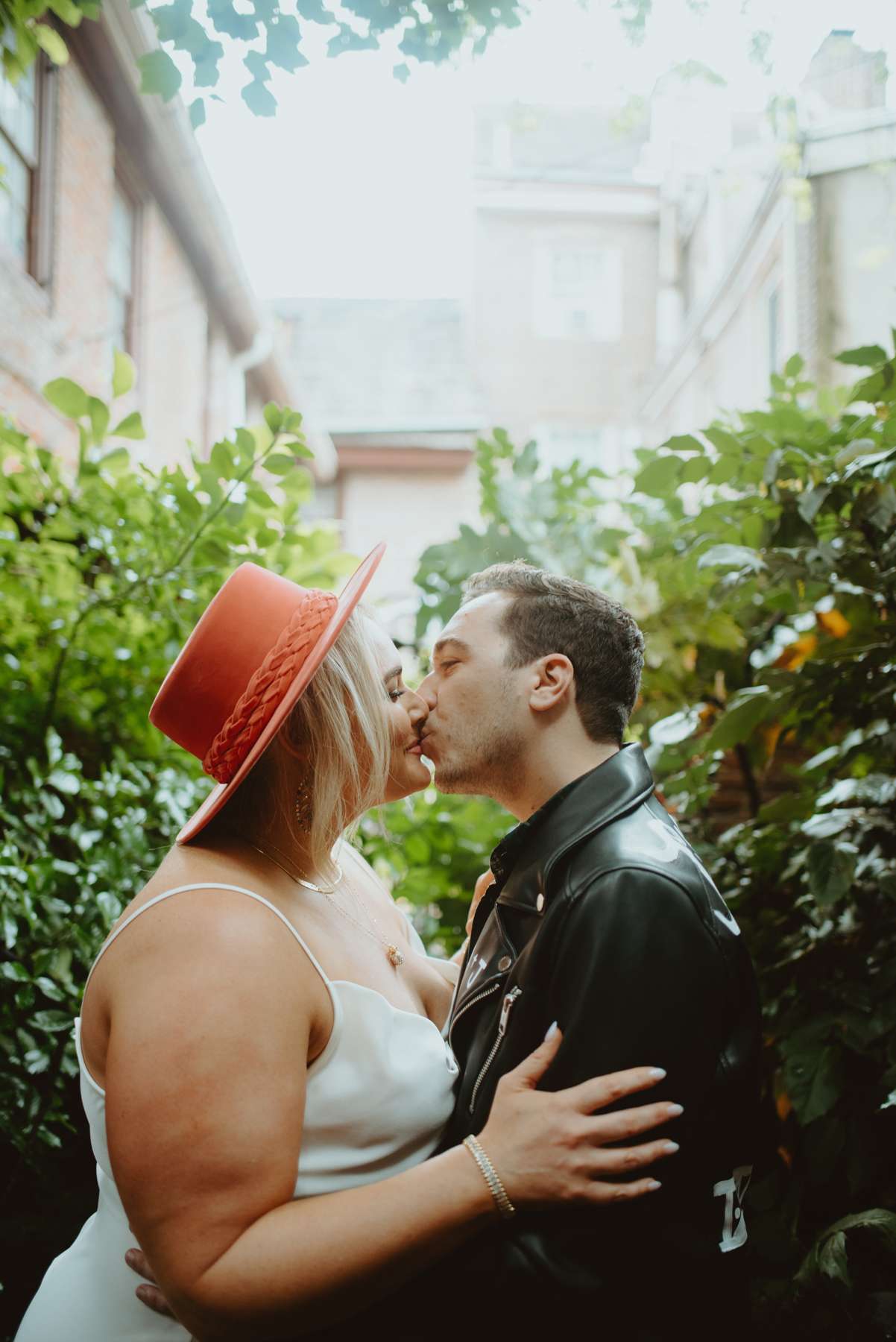 How do I find a body positive photographer?
Your wedding might just be one day but those wedding photos last a lifetime, which makes having a photographer you love so important! Start this search process like you would with any vendor – understanding your budget and style.
Are you hoping for photos that are dark and moody? Editorial? Documentary style? Once you find a photographer who matches that style and price point take a look at their portfolio and socials.
Representation matters and who a photographer features in their portfolio can tell you a lot about both their skill and their values. Ask yourself: Do they feature plus size folks on their page? If yes, do I like how they have captured them? Reach out and ask if they have a full wedding album of a plus size client so you can see how they photograph them for the full day and not just the highlights.
If you feel good about what you're seeing, the last step should be meeting with the photographer. During this meeting pay attention to how they make you feel. Your wedding is a long day and they'll be with you through most of it so make sure you're at ease and comfortable around them. The best photos come from moments when you're feeling good!
About Alysia
Alysia Cole is a plus size personal bridal stylist who has helped hundreds of nearly weds find their perfect wedding outfit. Based out of Chicago, you can also find Alysia on TikTok and Instagram.
This article originally appeared in issue 48 of Rock n Roll Bride magazine. You can purchase the latest copy here, or why not subscribe to never miss an issue?