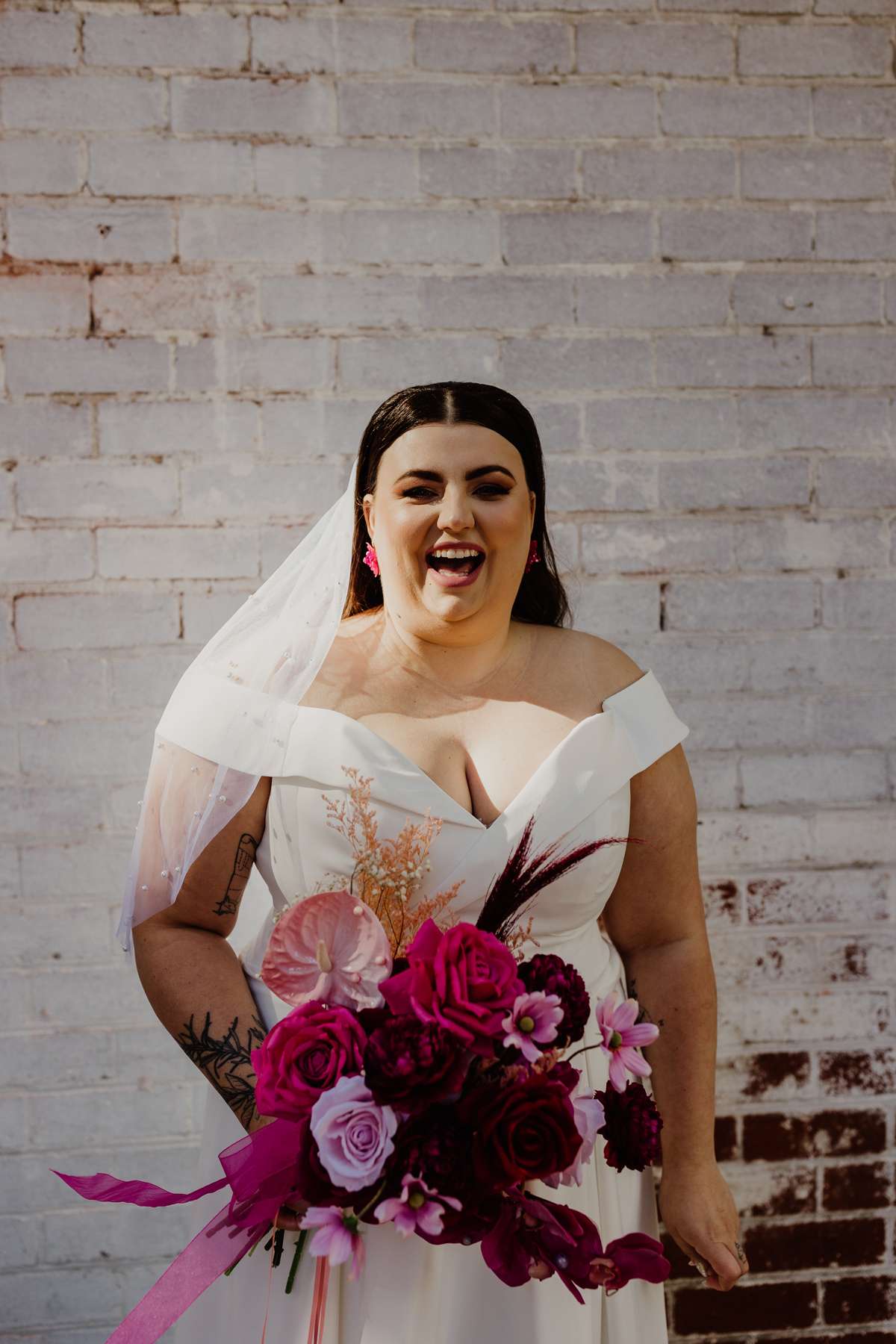 I'm plus size and trying to find a dress for under £1000 – any advice on where I should shop?
Finding affordable AND size inclusive wedding dresses can feel like a herculean task, but I promise you've got options! Before we dive into shopping approaches for bargain gowns let's acknowledge why wedding dresses have these higher price tags.
Like almost everything else purchased for your wedding, gowns are considered a luxury item. Everything from the type of fabric to the internal dress construction is elevated from your usual ready-to-wear pieces. When you consider the time and expertise needed to create beaded gowns or hand placed lace, it becomes a little easier to understand the consumer cost. Does that mean you need to spend thousands to get a beautiful look? Absolutely not.
If you're looking for affordable plus size made-to-order gowns and want to shop in person at bridal boutiques I would recommend looking at shops that carry specific designers. Some of my favourite designers that are both size inclusive and have gowns in that £1000 price range are Rebecca Ingram, Mori Lee and Stella York. Remember, you can always give boutiques in your area a call and ask directly if they have options in your price range and size before making an appointment!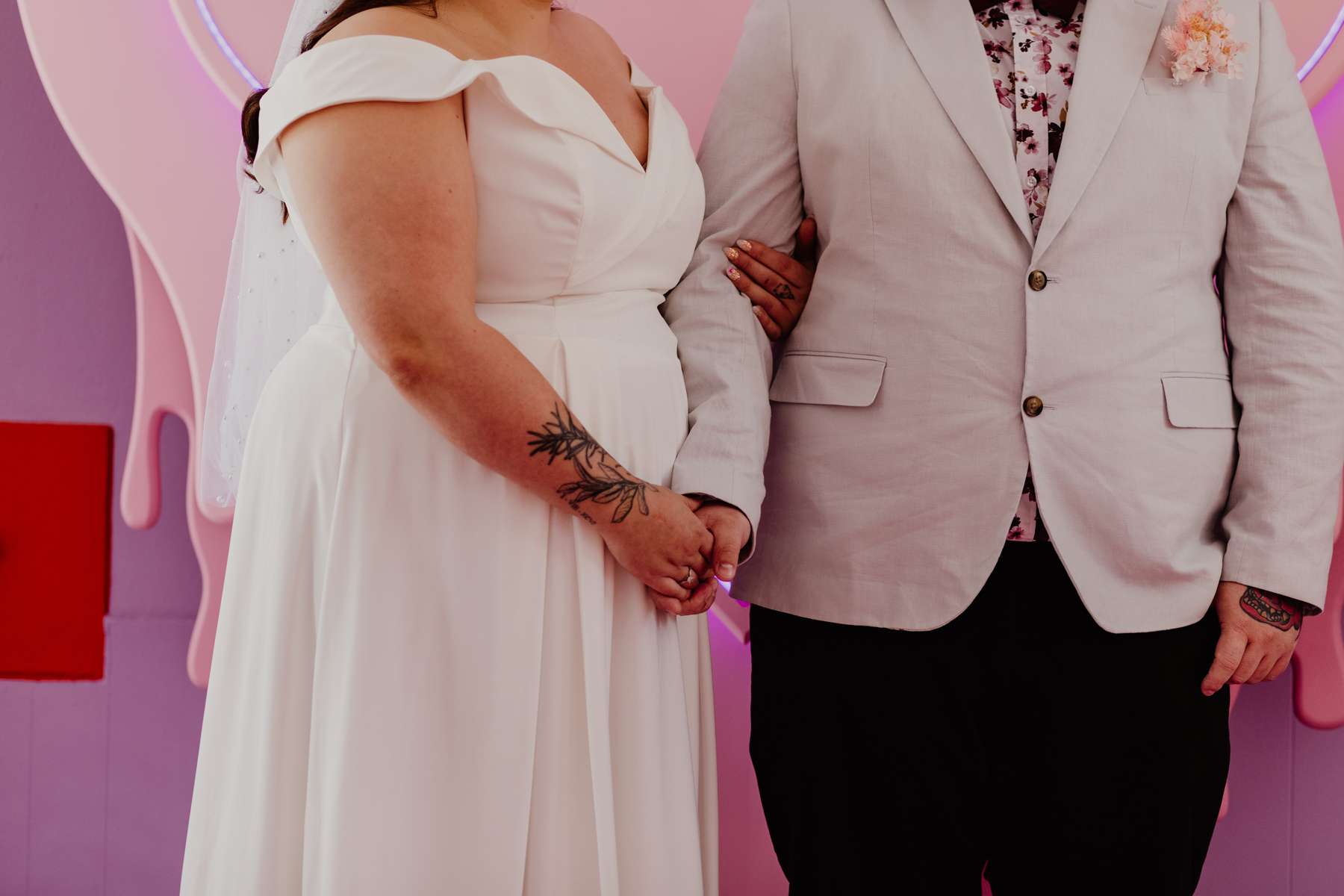 Purchasing a preowned wedding gown is another avenue you can take that will really help cut down on cost. Online platforms like bride2bride.co.uk and stillwhite.com allow you to purchase preowned wedding gowns directly from recently married folks or boutique's sample sale gowns, and Bridal Reloved have their own boutiques all over the UK! With comprehensive search filters you can find pieces in your size range and price point, and Bridal Reloved's website will even tell you what boutique has the gown available to try on in person.
If you don't need that in store experience, don't be afraid to explore ready-to-wear options! This route will also open up more colourful and non-traditional choices at an affordable price point. ASOS has a whole bridal collection that goes up to a UK 30. These pieces can lean more casual but you can absolutely elevate them with the right accessories (there's a gorgeous satin gown with flutter sleeves in that collection, pair it with a cathedral length pearl veil and you're ready to walk down any aisle). Selkie is a favourite of mine for that fairytale, running through a castle vibe. With dramatic sleeves, gorgeous ruffles and playful prints (and sizing available up to a 6X) Selkie would be a fabulous pick for any nearly wed, on a budget or not!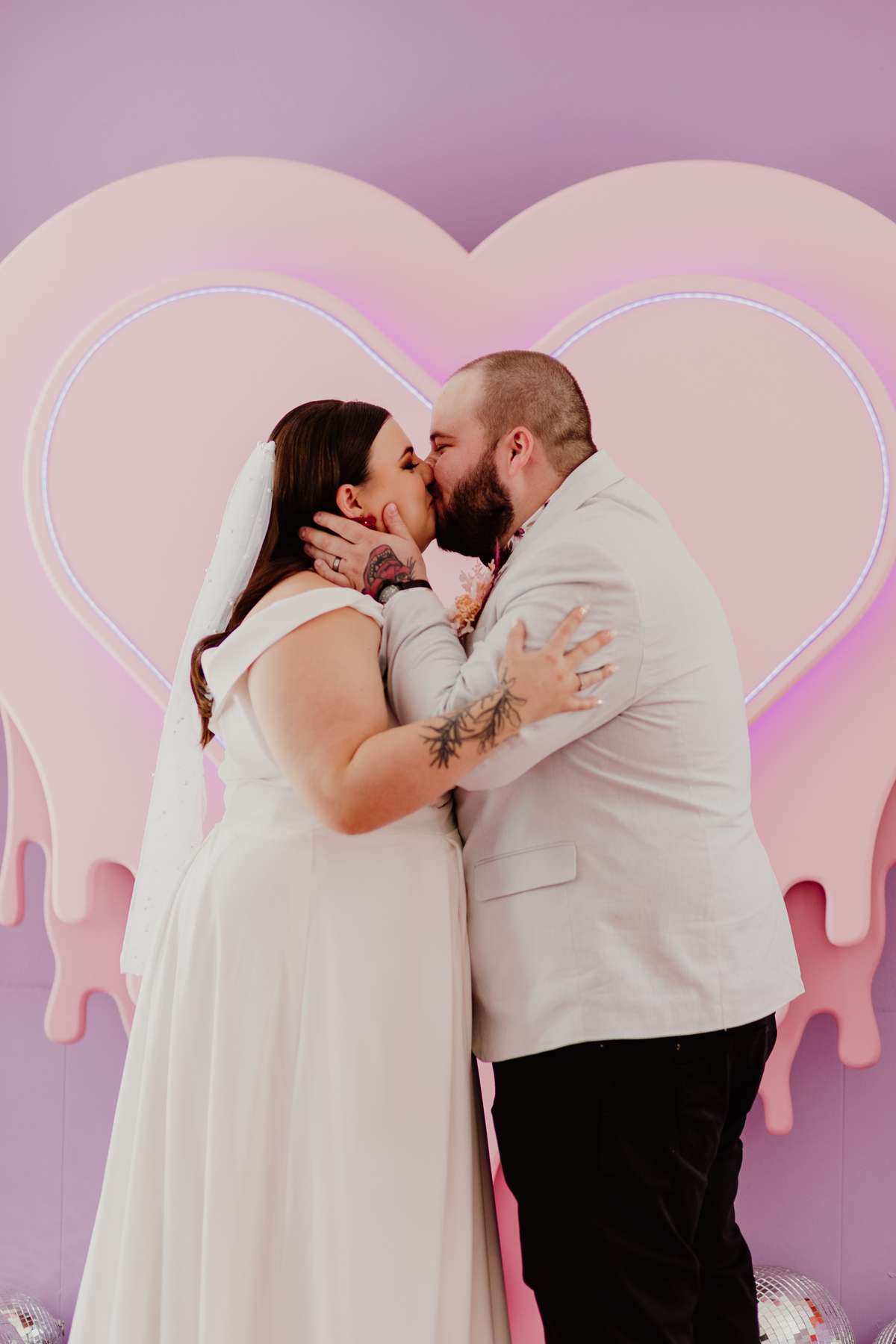 Are there any hidden costs or charges people forget to budget for that I should be aware of when it comes to my wedding dress?
A trustworthy bridal boutique or online shop should never have any "hidden" costs, but there are definitely a few line items that can take nearly weds by surprise!
Any customisations you need will add to your overall cost. This can be anything from extra length (sorry to all of us tall nearly weds, we may need a few extra inches to the hem!) to changing a neckline or adding sleeves. There are also designers who unfortunately will charge extra for plus sizes (terrible, I know), so be aware before you try on and ask your stylist up front if you should expect any of those costs.
If the look you fall in love with won't arrive in time for your wedding, you'll be looking at a rush fee from the designer. This fee will bump up your order in the production timeline to make sure you get it in time for the big day! The best way to avoid this cost is just to shop with plenty of time (I know a year out sounds wild, but it's the safest bet!)
And last, be sure to budget for alterations. This cost can sometimes come as a shock to nearly weds, but for made-to-order pieces alterations are almost always needed. Keep in mind "made-to-order" doesn't mean made to your measurements, but rather made to the size closest to where you're falling on their size chart. It's made to order since the designer doesn't have it ready to go in a warehouse but begins making your gown once the order is placed.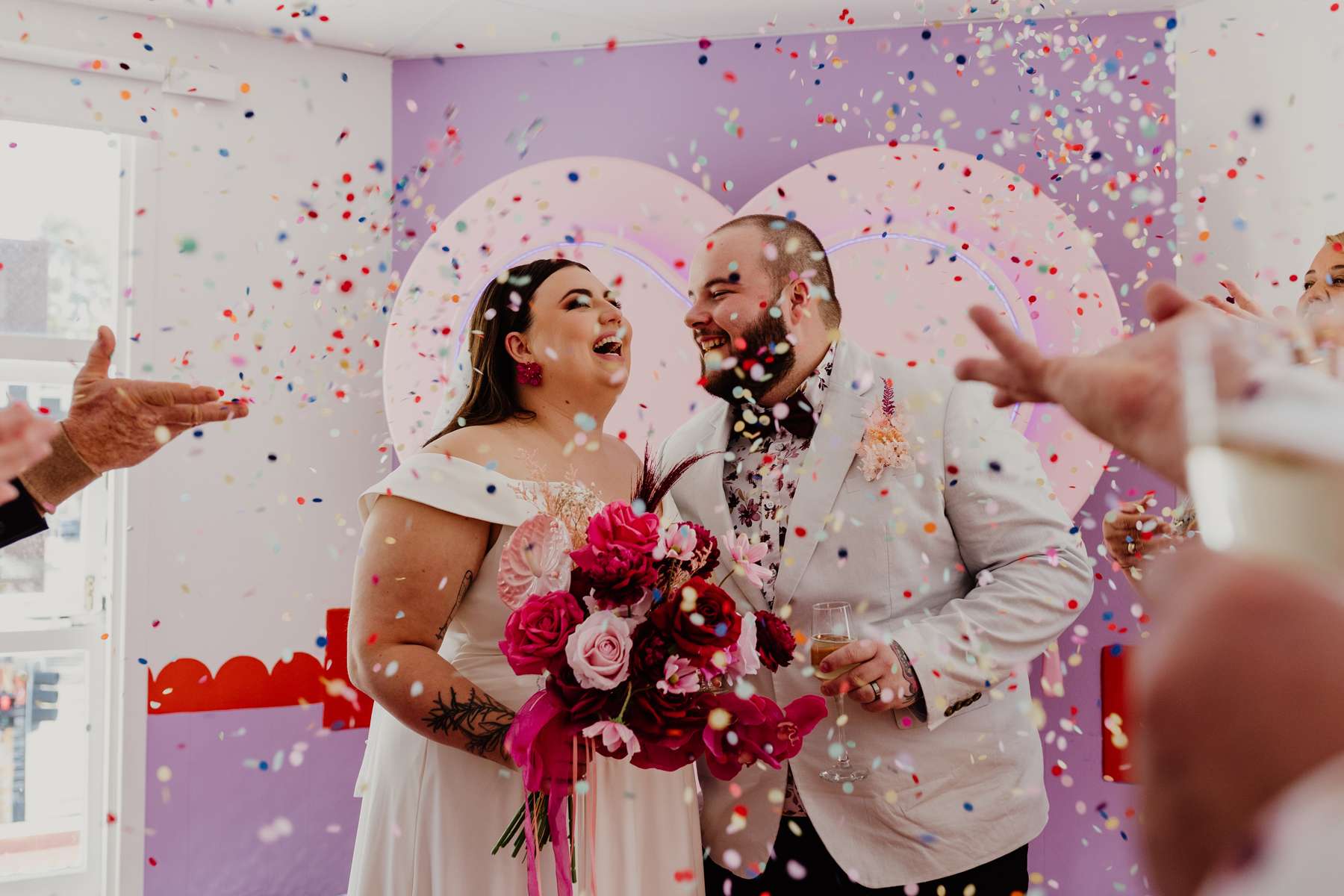 About Alysia
Alysia Cole is a plus size personal bridal stylist who has helped hundreds of nearly weds find their perfect wedding outfit. Based out of Chicago, you can also find Alysia on TikTok and Instagram.
This article originally appeared in issue 49 of Rock n Roll Bride magazine. You can purchase the latest copy here, or why not subscribe to never miss an issue?