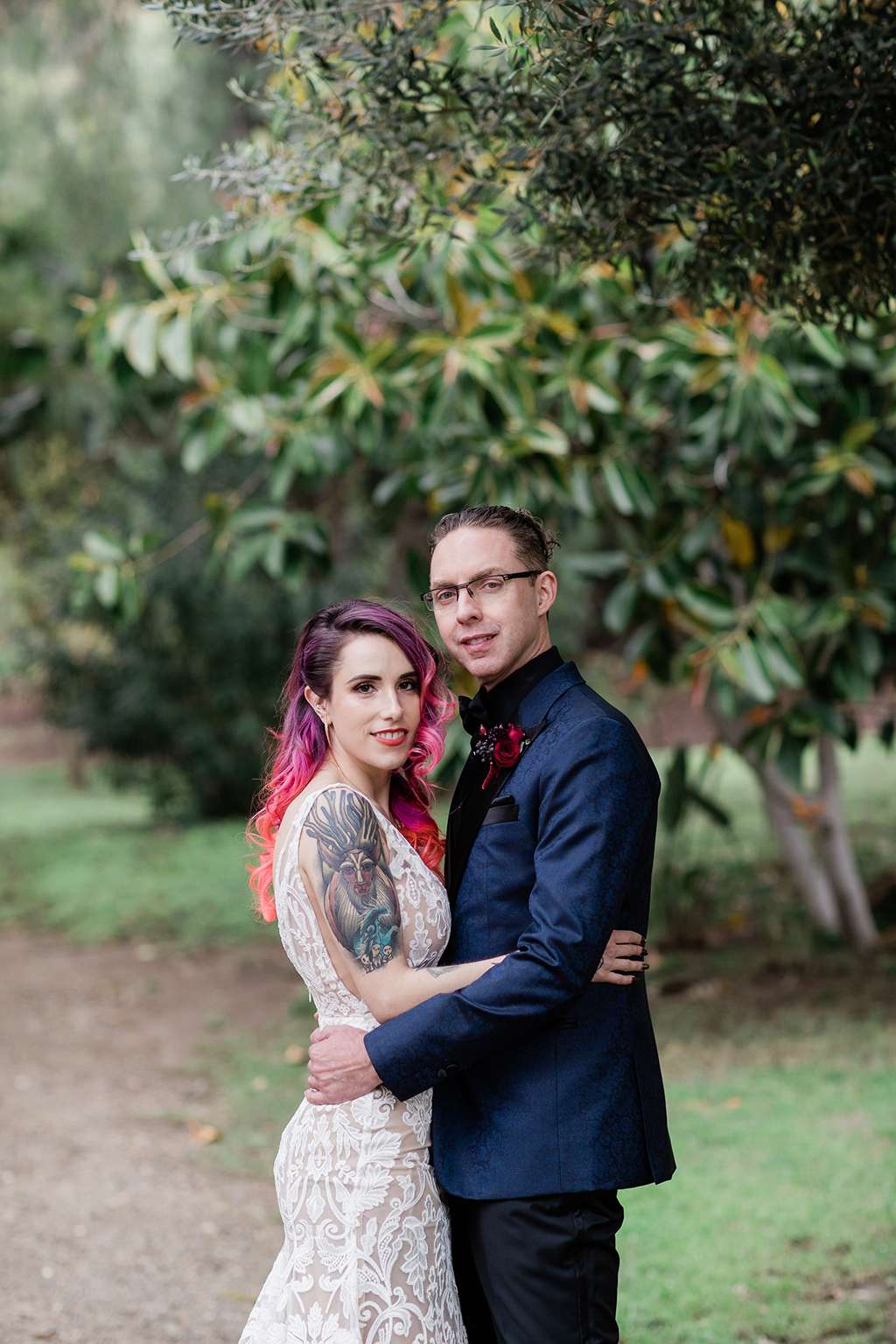 Sometimes, you'll choose your venue, and the theme for your wedding day will just slot into place around it. Alyssa and Stephen, married in March of last year, chose Newhall Mansion in Piru, California, and leaned into the haunted mansion aesthetic that went hand in hand with it for their wedding theme!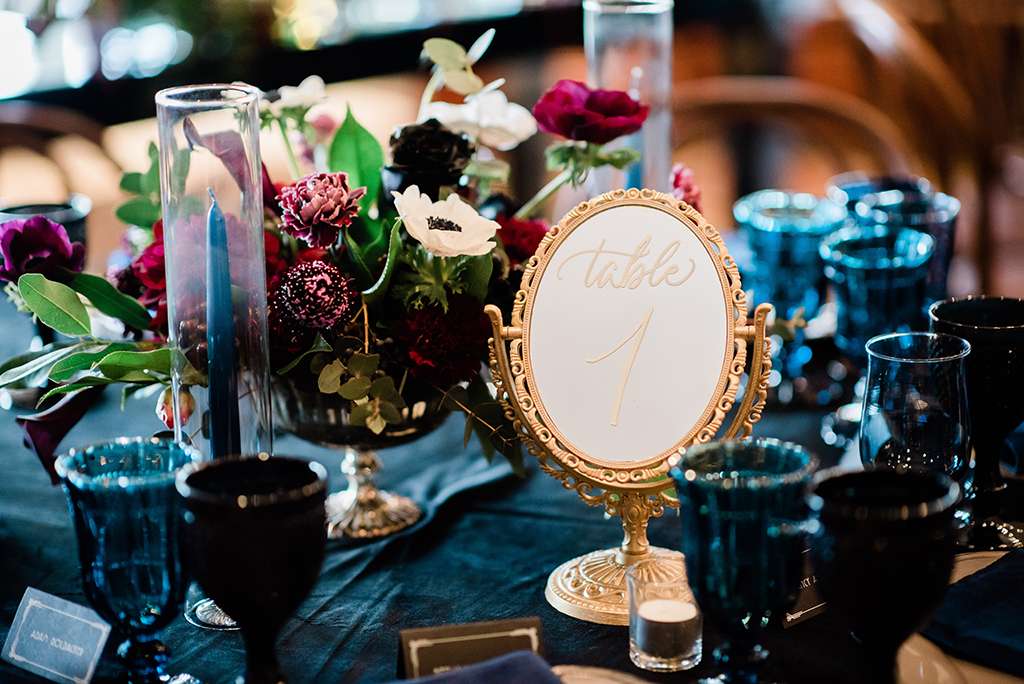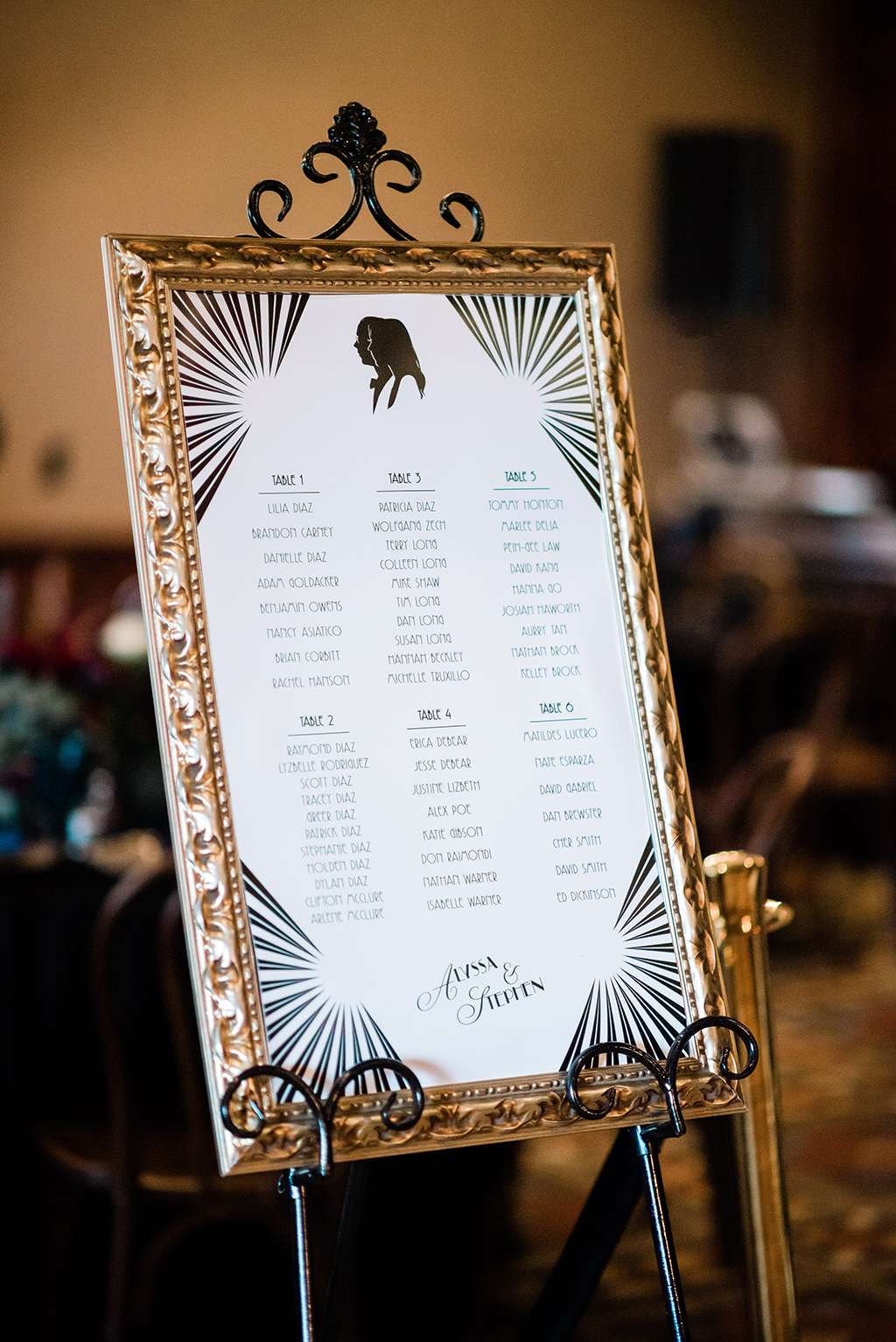 "I knew I wanted a grand venue," Alyssa told us, "and Newhall Mansion was both a beautiful backdrop, and a fitting setting for a spooky game that followed our ceremony!" Instead of traditional dancing after dinner, the couple and their guests played a murder mystery game. "The game was custom designed for us by a professional game designer," the bride continued. "Everyone received an envelope with their own custom 'role' in an original story, based on insight I gave the designer on all my friends and family. We all needed to explore a staged 'crime scene' and talk to each other to gather clues, mount evidence and try to solve the murder of… my new husband! Among us lurked members of a nefarious cult with hidden identities that not even my husband and I were privy to… It was the perfect nexus of the things we love and a once in a lifetime experience."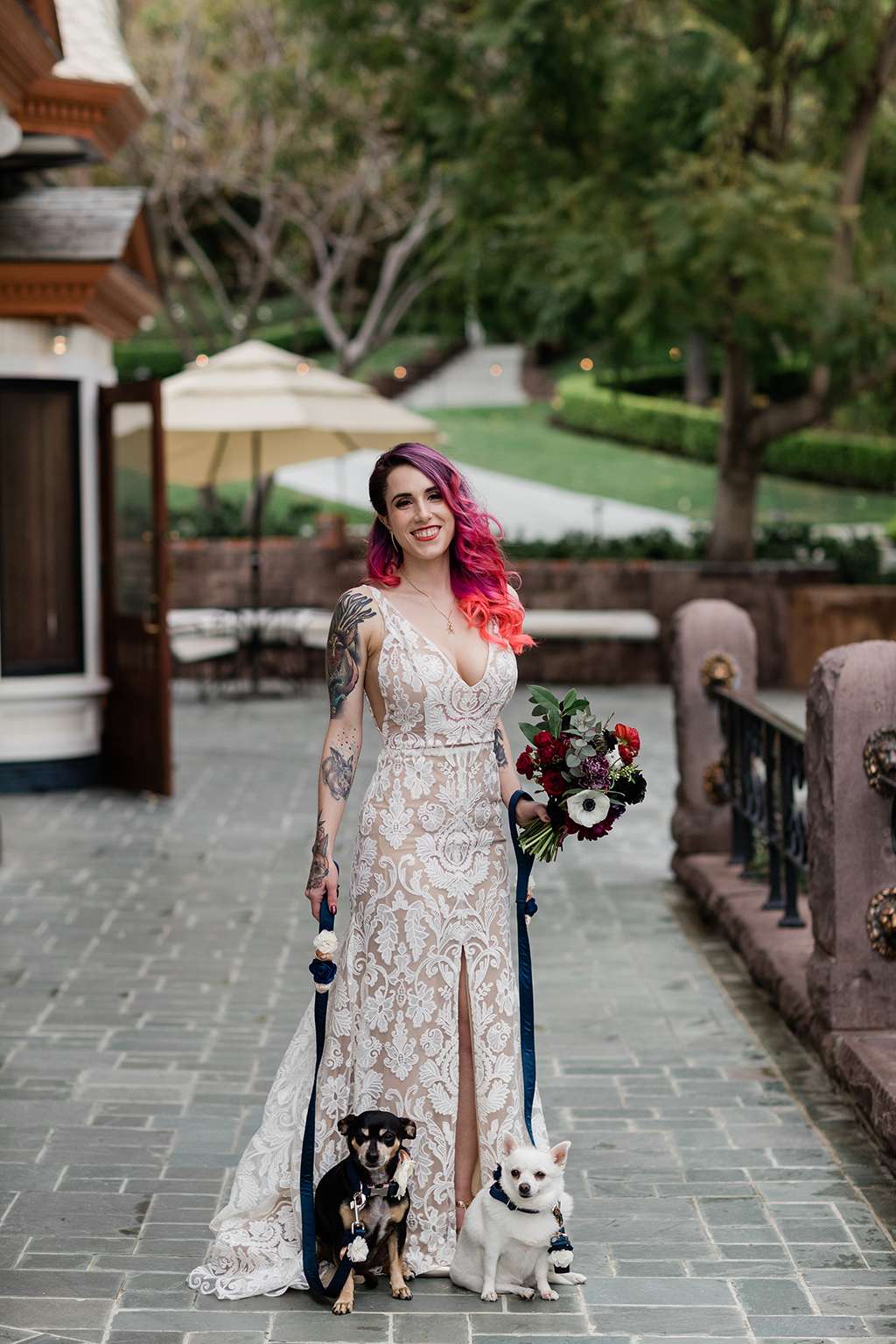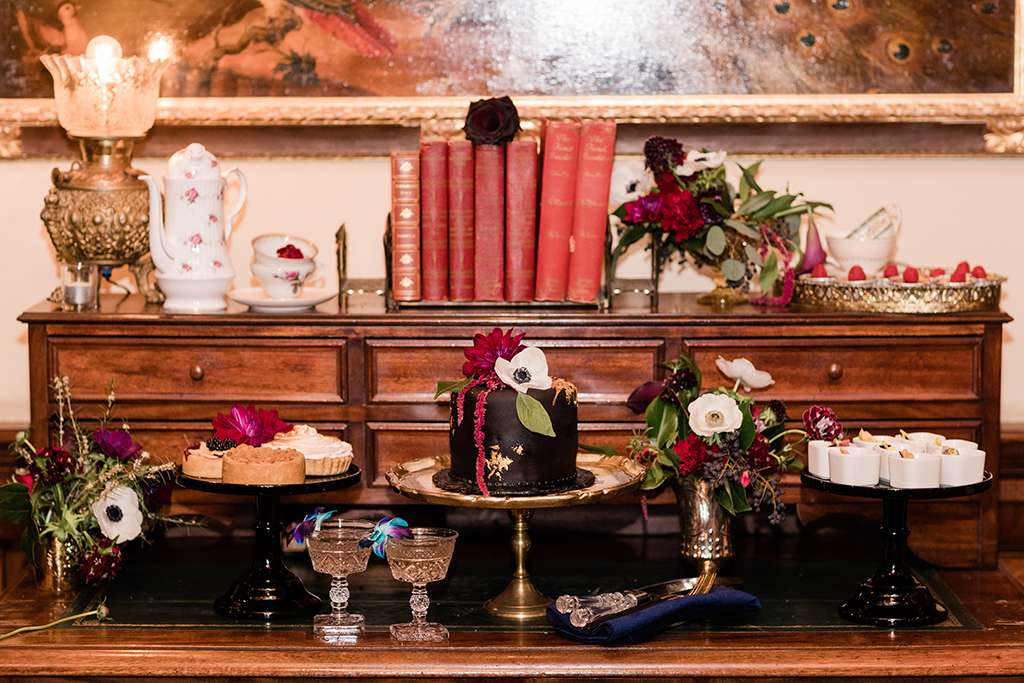 The couple also hired a silhouette artist in lieu of traditional photo booth to further the theme, and splurged on a duo of craft mixologists instead of traditional bar options to create custom drinks for the cocktail connoisseurs!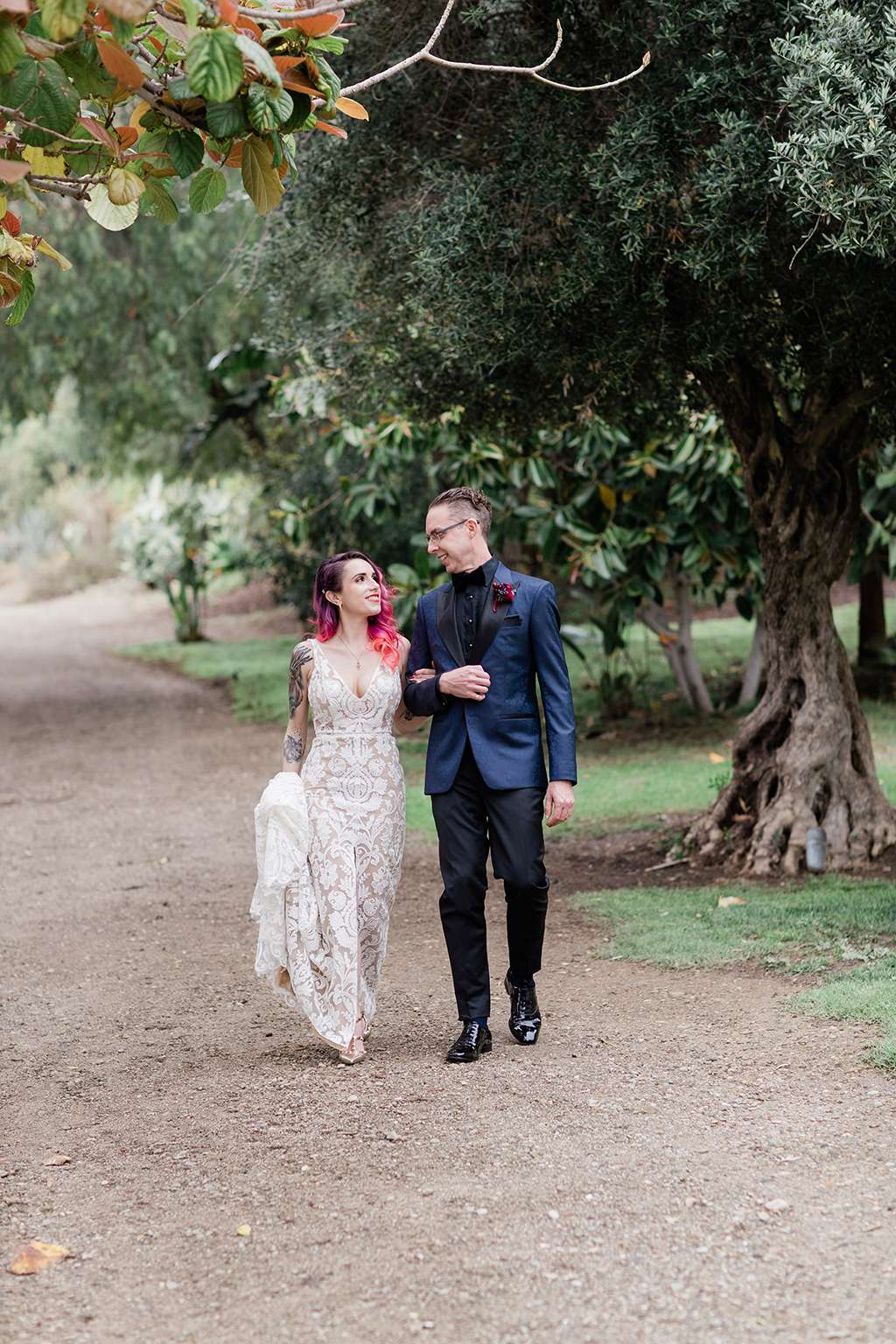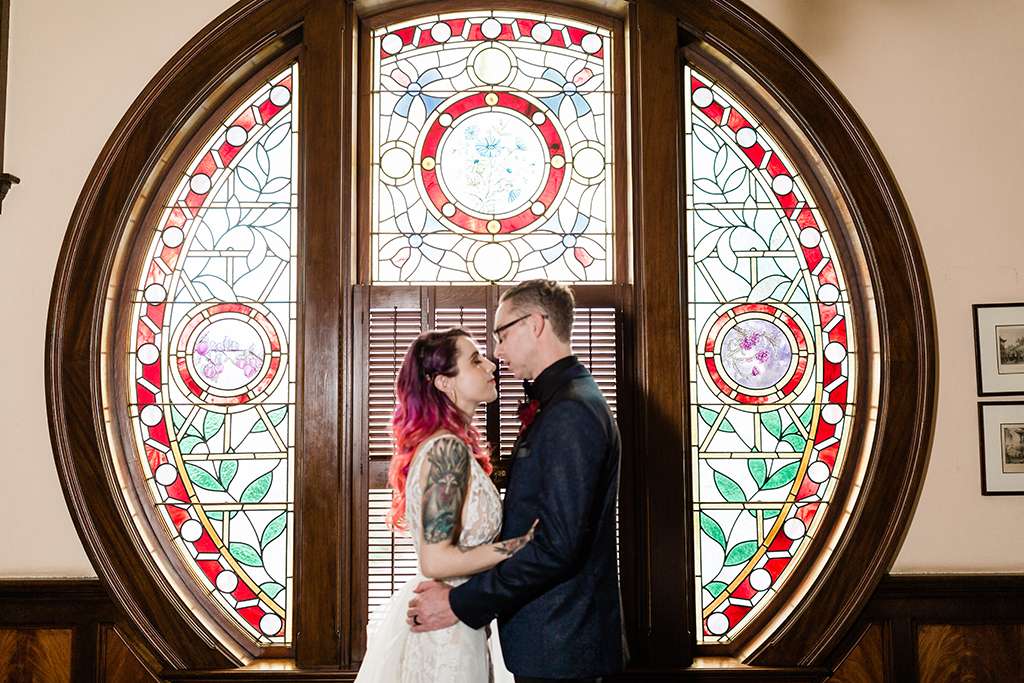 It was also important that Alyssa involved her two rescue dogs in their day. "Some people advised me not to do it as it would be too much of a distraction, but I'm so glad we got them involved. They provided me so much stress relief as well as comedic relief! They walked down the aisle with my niece and nephew then the leashes were passed to a bridesmaid and groomsmen. When I got to the altar, my chubby chihuahua made a beeline for me before my sister realised and sat on my gown, which was a hilarious moment. Walking back down, she didn't want to leave, so we carried her, which made some great photos!"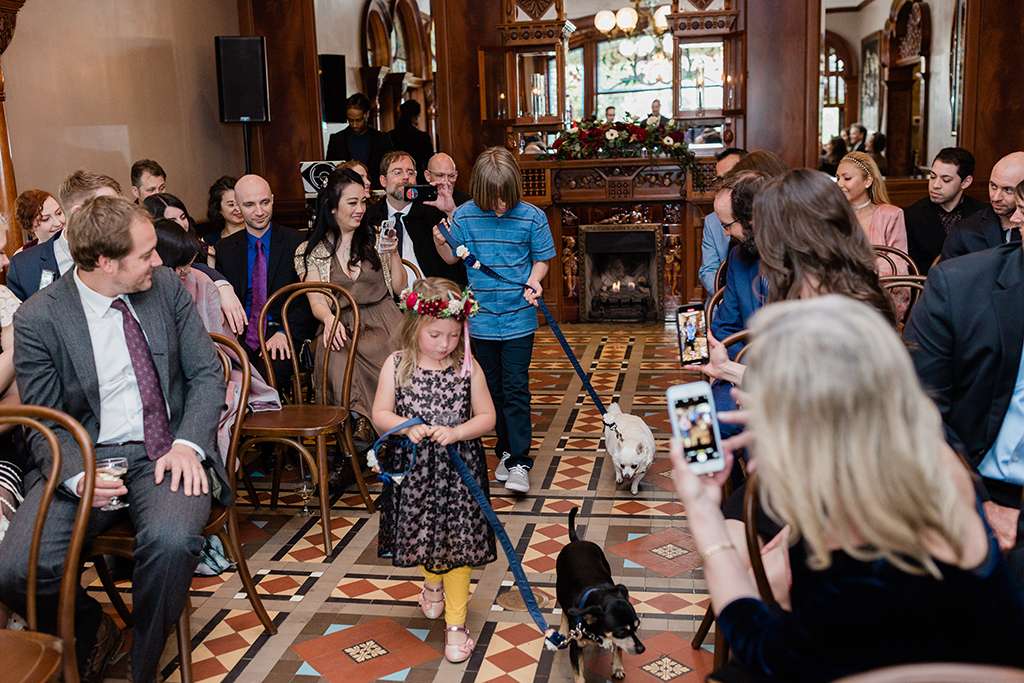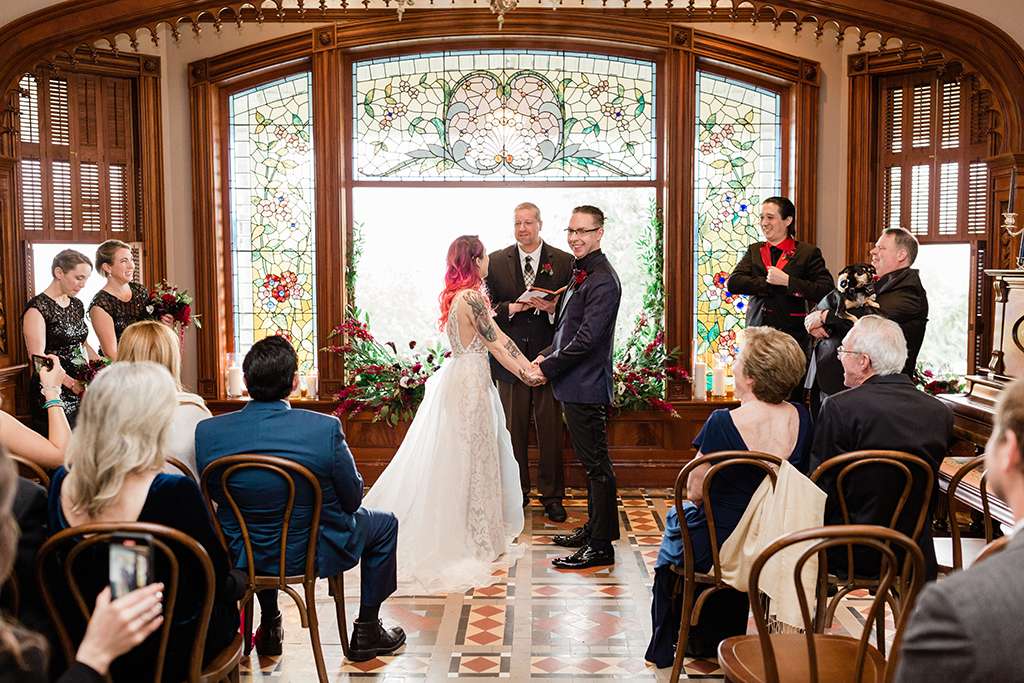 Their favourite part of the wedding was without a doubt the murder mystery reception. "What especially brought me joy was seeing how enthusiastically my friends and family rose to the occasion, even people I thought would have no interest in participating! I got to see hilarious, competitive, even daring sides of my loved ones that I had no idea were there. My mother the 'spirit medium' was even down drawing summoning circles on the ground – it was truly unforgettable!"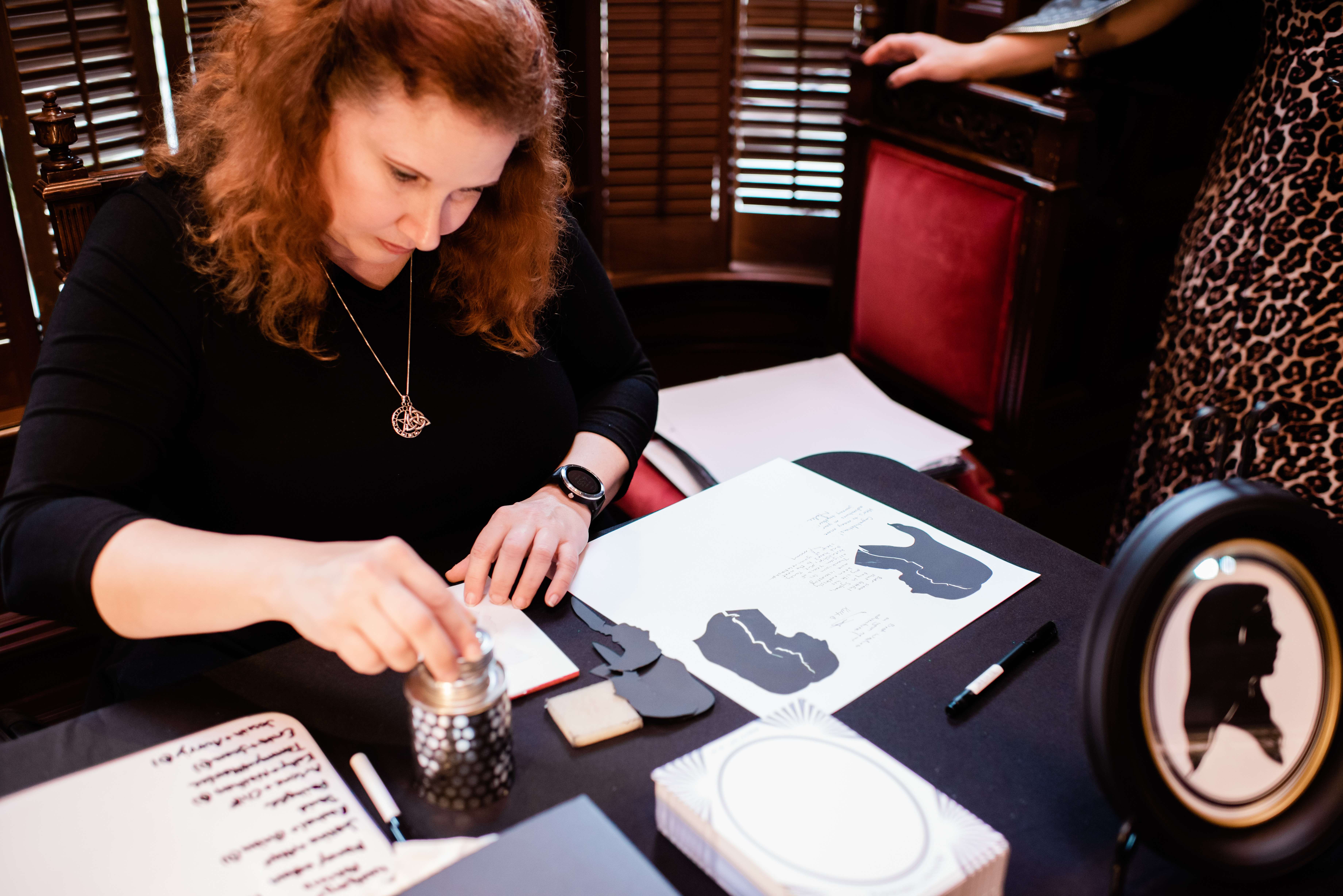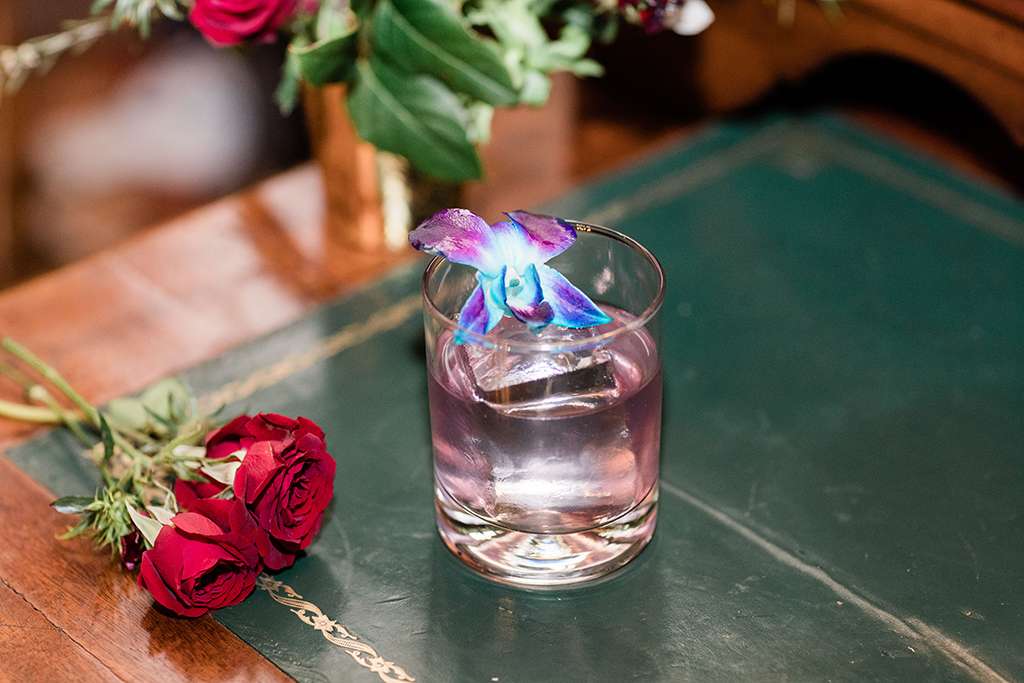 "My main advice for future couples would be to not let tradition of anyone else's expectation dictate how you want to craft your day. Also, to hire a planner! I wish I'd know exactly how much micro-managing it takes to pull off everything from the ceremony to the dinner. I didn't hire Mini, my planner, until around 5 months before because I had convinced myself I could do it all alone. What I realised eventually was that having the help freed up more of my spare time to focus on the details that were really important to me, as opposed to being bogged down with every single detail. I'd recommend to anyone to get a planner as soon as possible so you can focus on what is most important to you about the day."