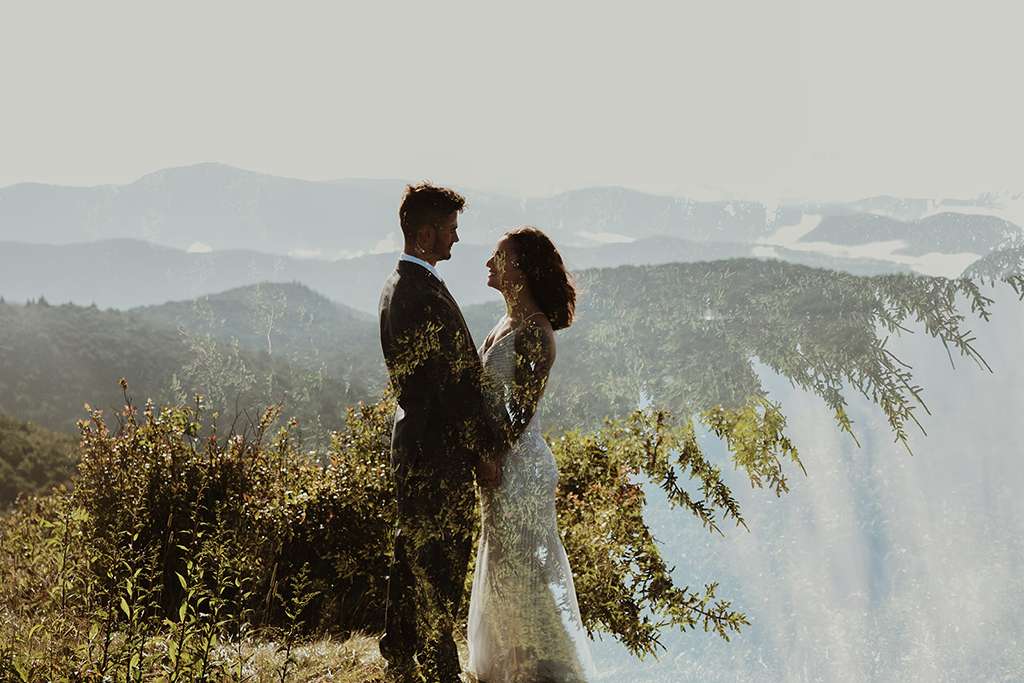 Chase and Elle met in the beginning of 2016, bonding over their love of rock music at their local gym. Ironically, they discovered that they were both due to attend the heavy-metal festival Carolina Rebellion early that summer, both with their dads, as they did every year. They decided their first 'outing' was to meet up at the festival… with their Dads. Well if that date can go well, you know you're onto a winner, so the rest, as they say, was history!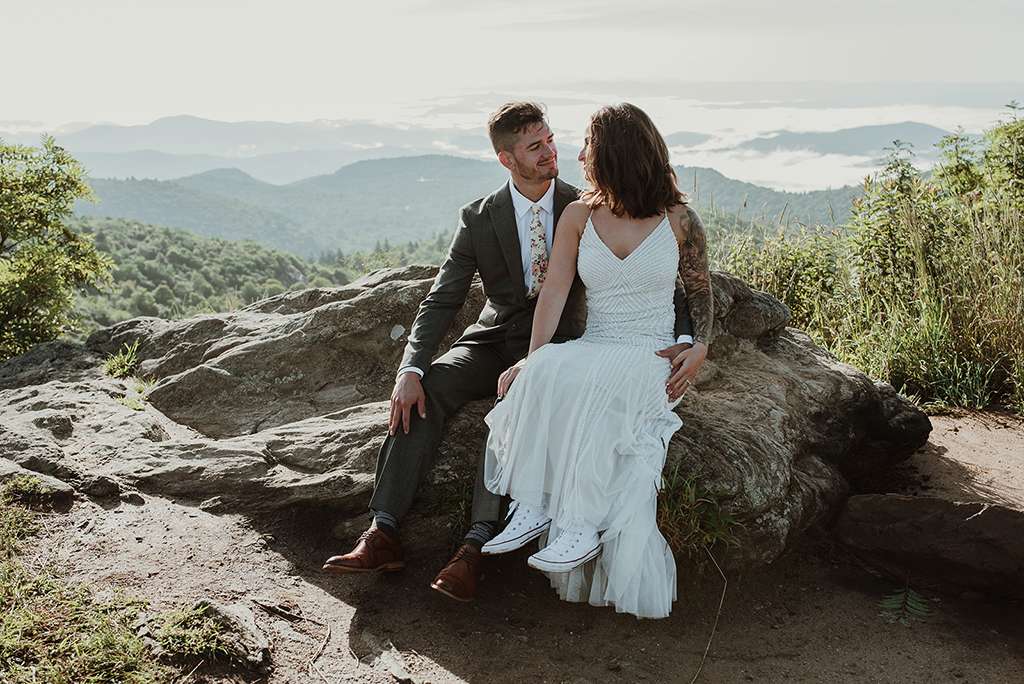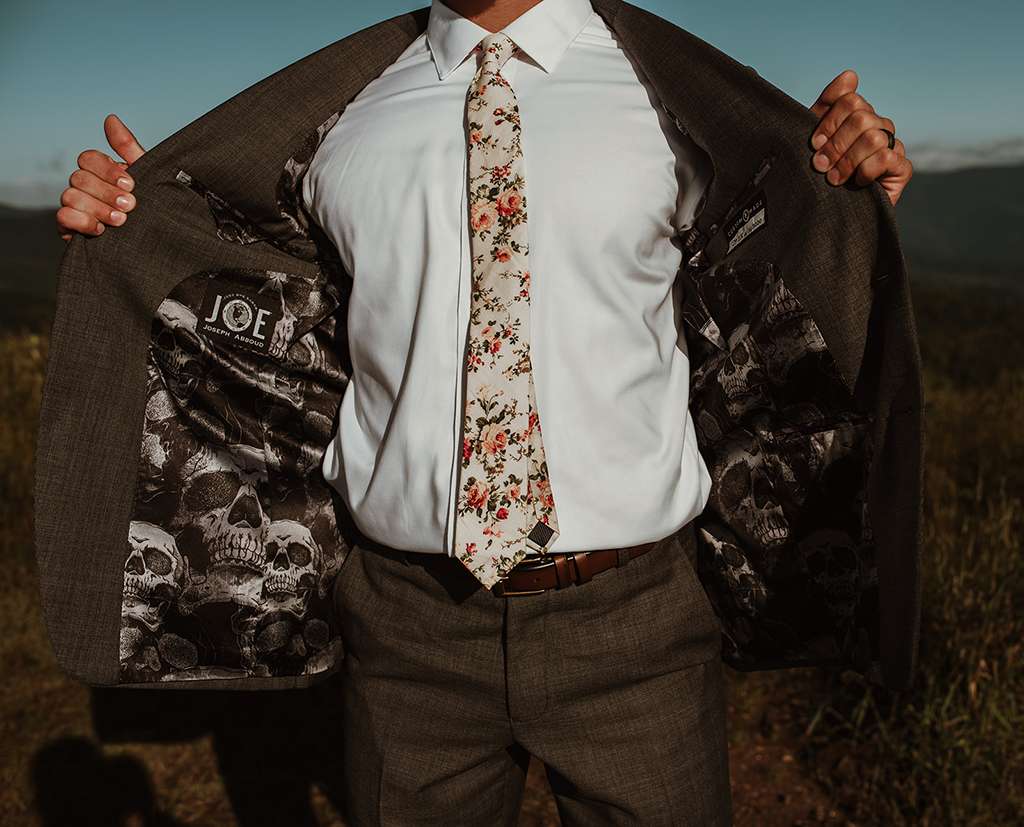 When it came to planning their 2020 wedding, like many of you, they decided to cancel their big, 100+ guest wedding and elope with immediate family instead. "It was the best decision we made!" the bride told us. "The gravity of the year really made us consider what was important – we wanted to have a personal and intimate elopement that celebrated our future together through these unforeseen times."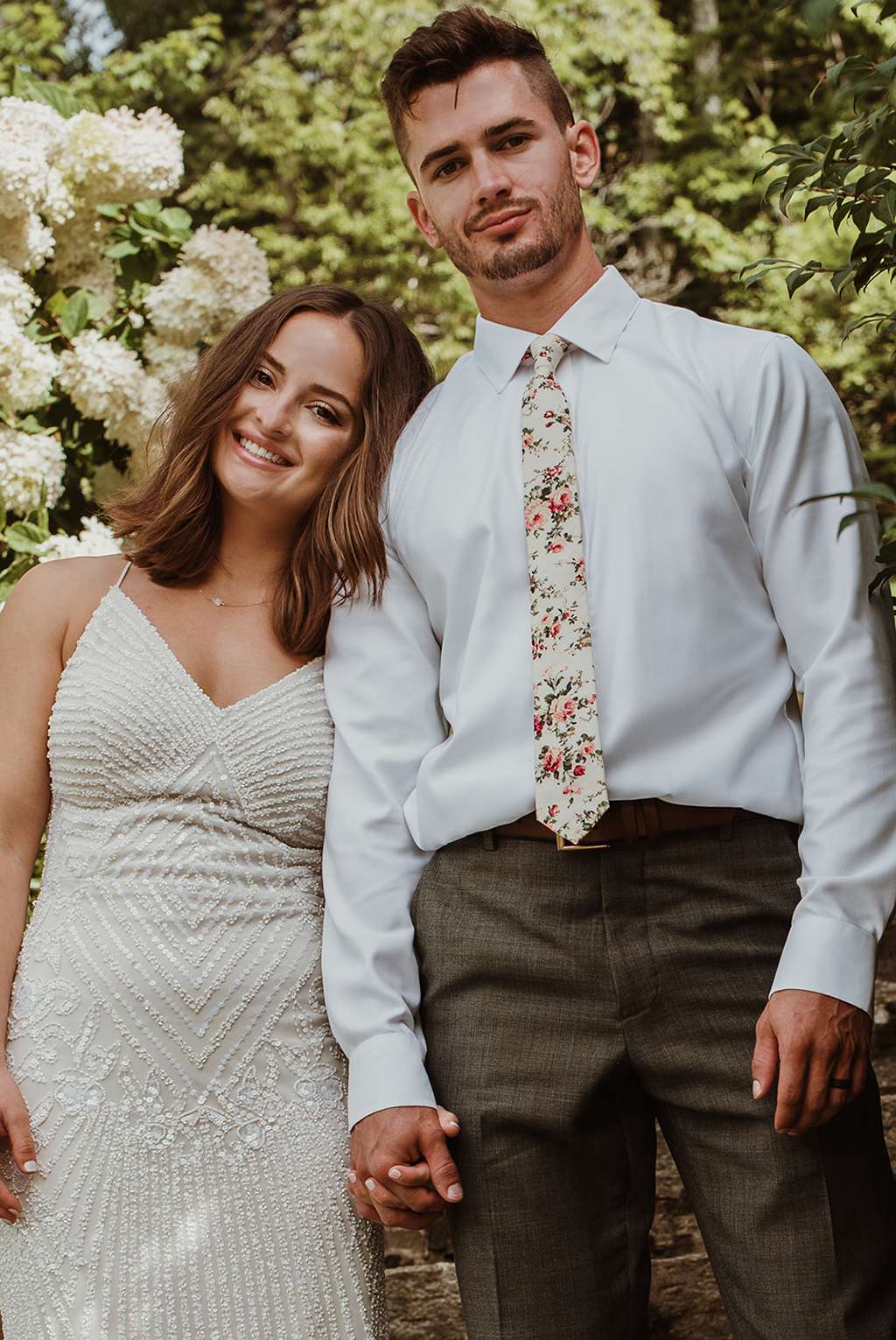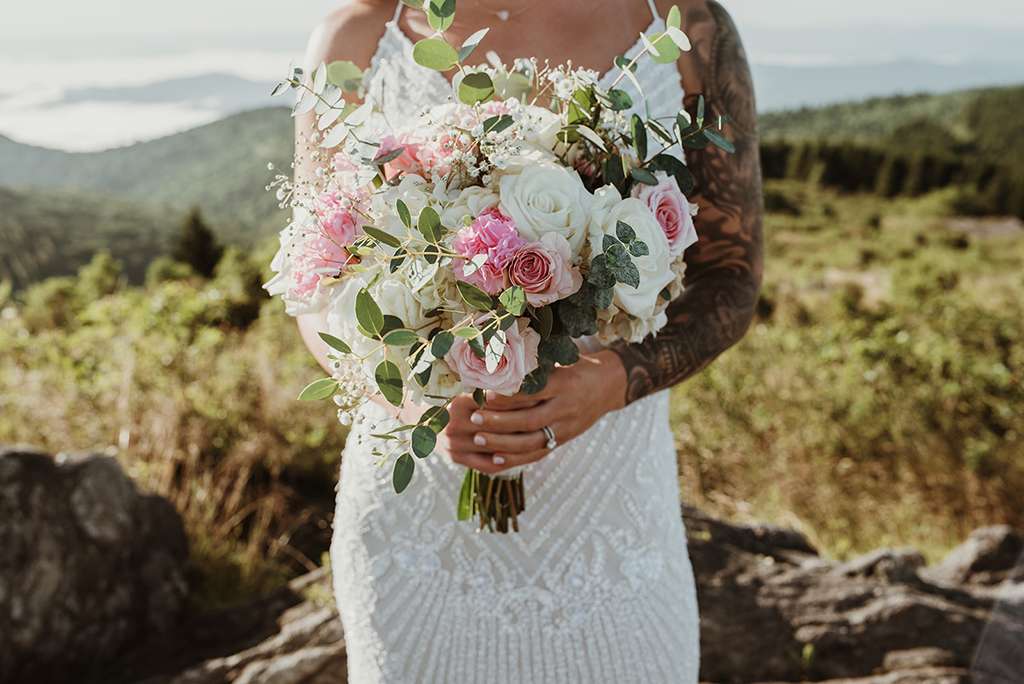 Their elopement didn't have a theme, as such, but they did have a specific setting in mind – they wanted outdoor, beautiful mountaintop scenery, and found that on top of Black Balsam Knob, a mountain in North Carolina near Asheville. While an elopement didn't call for a whole bunch of personalised elements, the couple did want to have nods to their love of rock music in their day, so did so in their attire – Elle wore her trusty Converse Chuck Taylor's with her David's Bridal dress, and Chase had the inside of his Men's Warehouse suit lined with skull-printed fabric.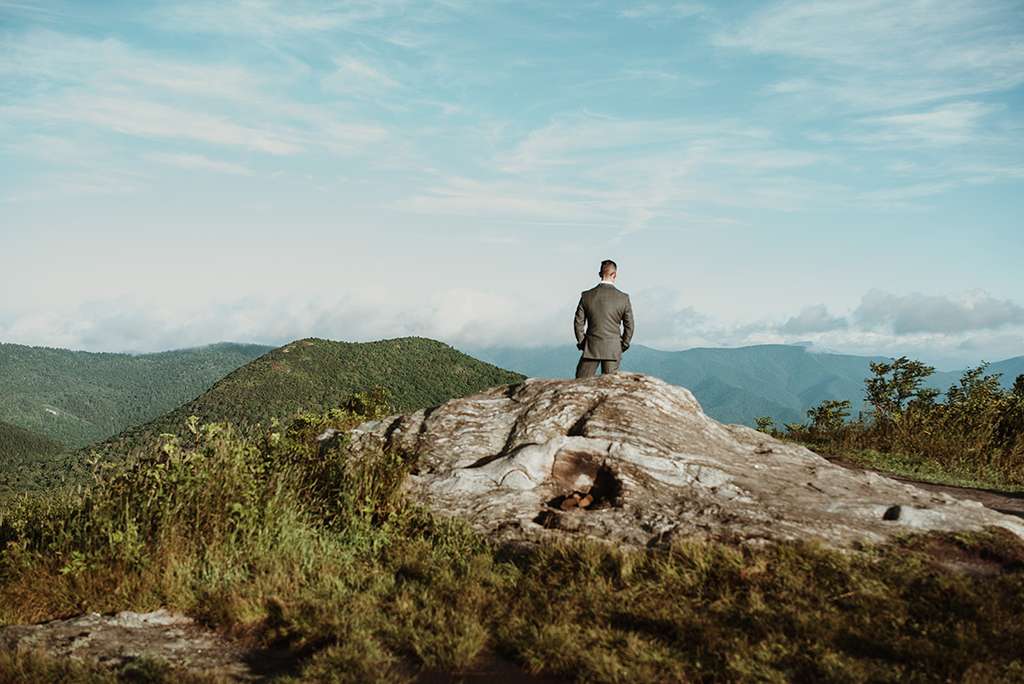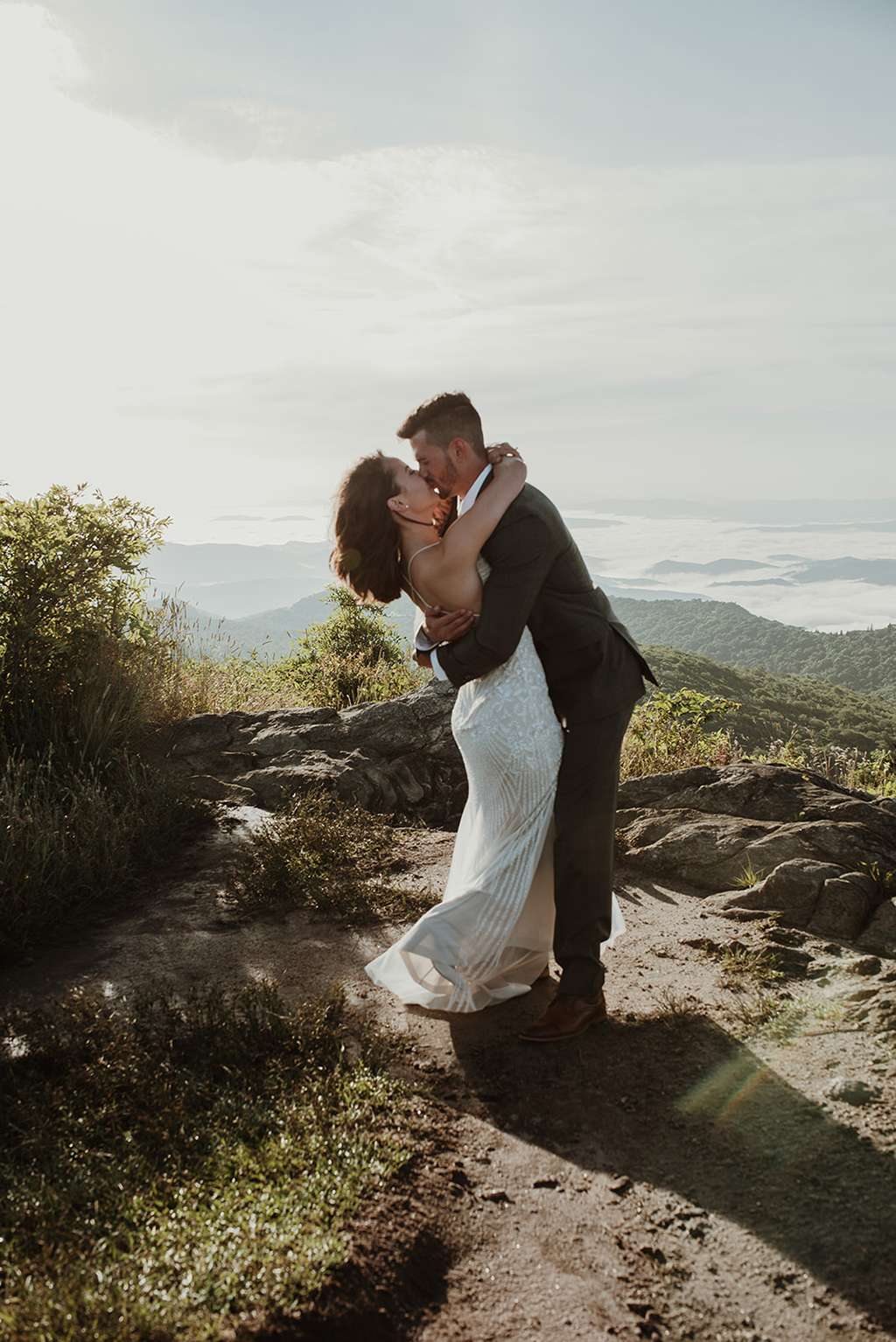 Even a supposed 'simple' elopement doesn't come without it's mishaps in 2020, of course. "We had an officiant ready to marry us on August 1st Ten days prior to the elopement, our officiant had to be quarantined due to a Covid outbreak in workplace. We scrambled and ended up having my brother, Simon, marry us! At first, I was nervous about my own brother marrying us, but it was one of the highlights of our day. He did a wonderful job, making the ceremony even more significant and memorable."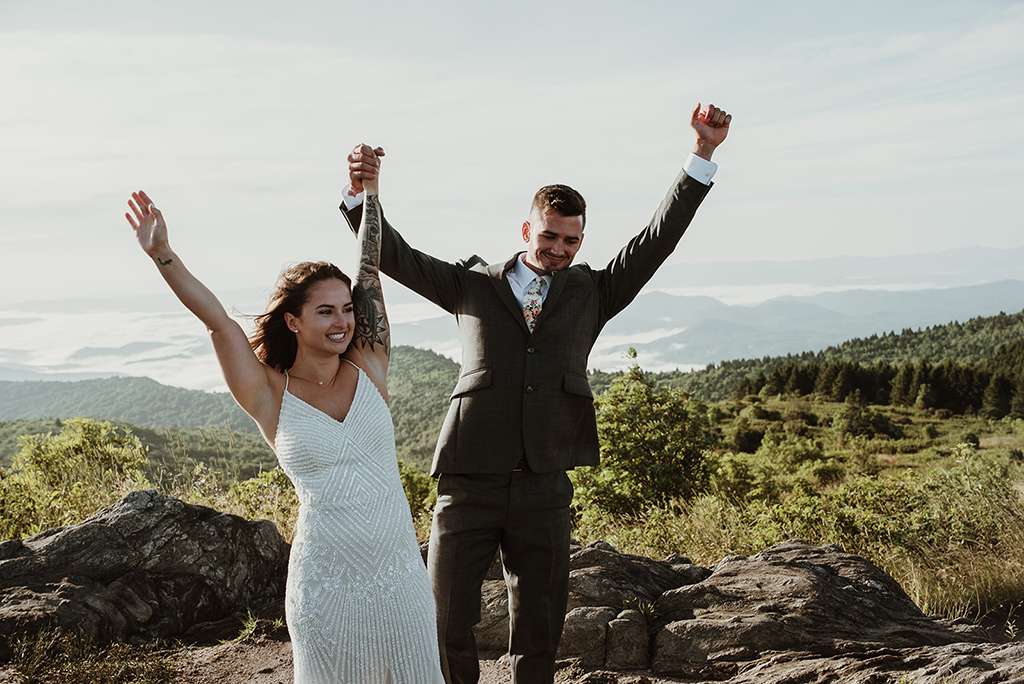 After their ceremony, they had a small and intimate reception at their AirBnB, with catering by Lola's Old Hickory House and a Bundt cake to mark the occasion. "We don't regret cancelling our big wedding and having something more intimate at all," the bride concluded. "Our day was personal and memorable and it was a blessing in disguise that we were able to pair things back and focus on what really mattered."