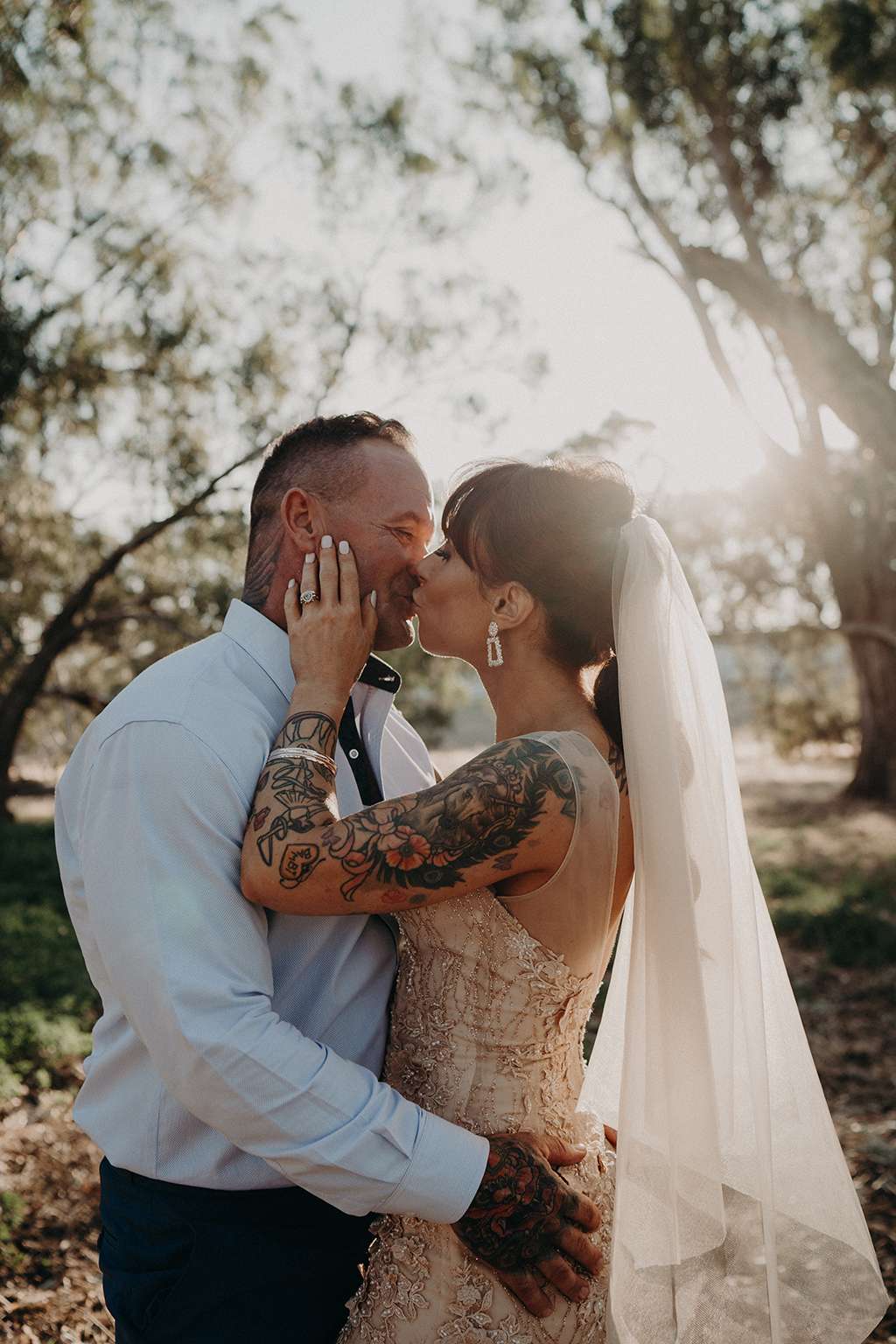 Brendon and Danielle married on February 29th 2020 in the grounds of Ravenswood Homestead, in Victoria, Australia. They were inspired by Danielle's champagne pink dress for the theme of their wedding. It was picked up while on holiday in Vietnam, a sample off the rack, from a random bridal store. This, juxtaposed with their tattoos on full display and deep burgundy in the florals made for a theme that was personal to them.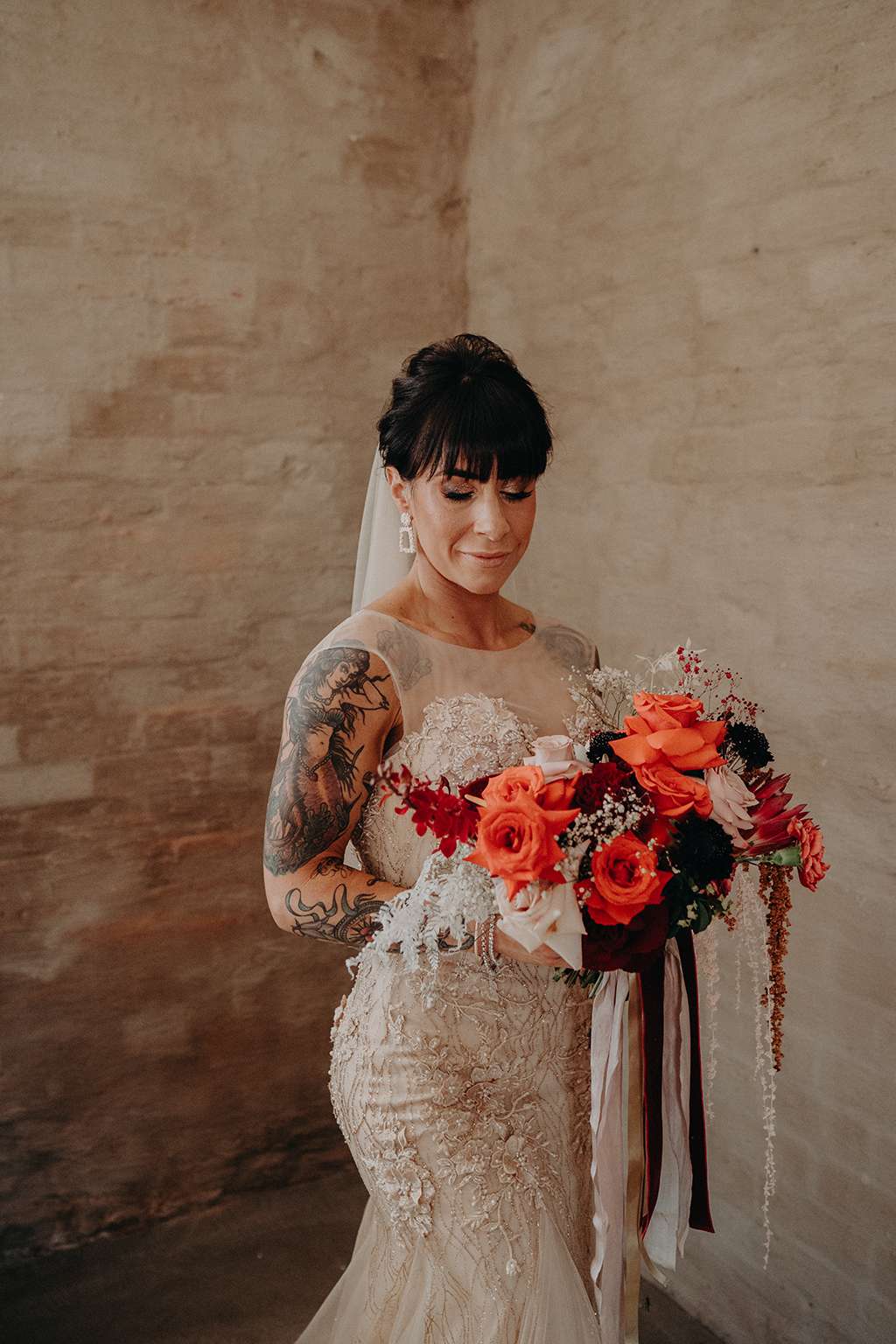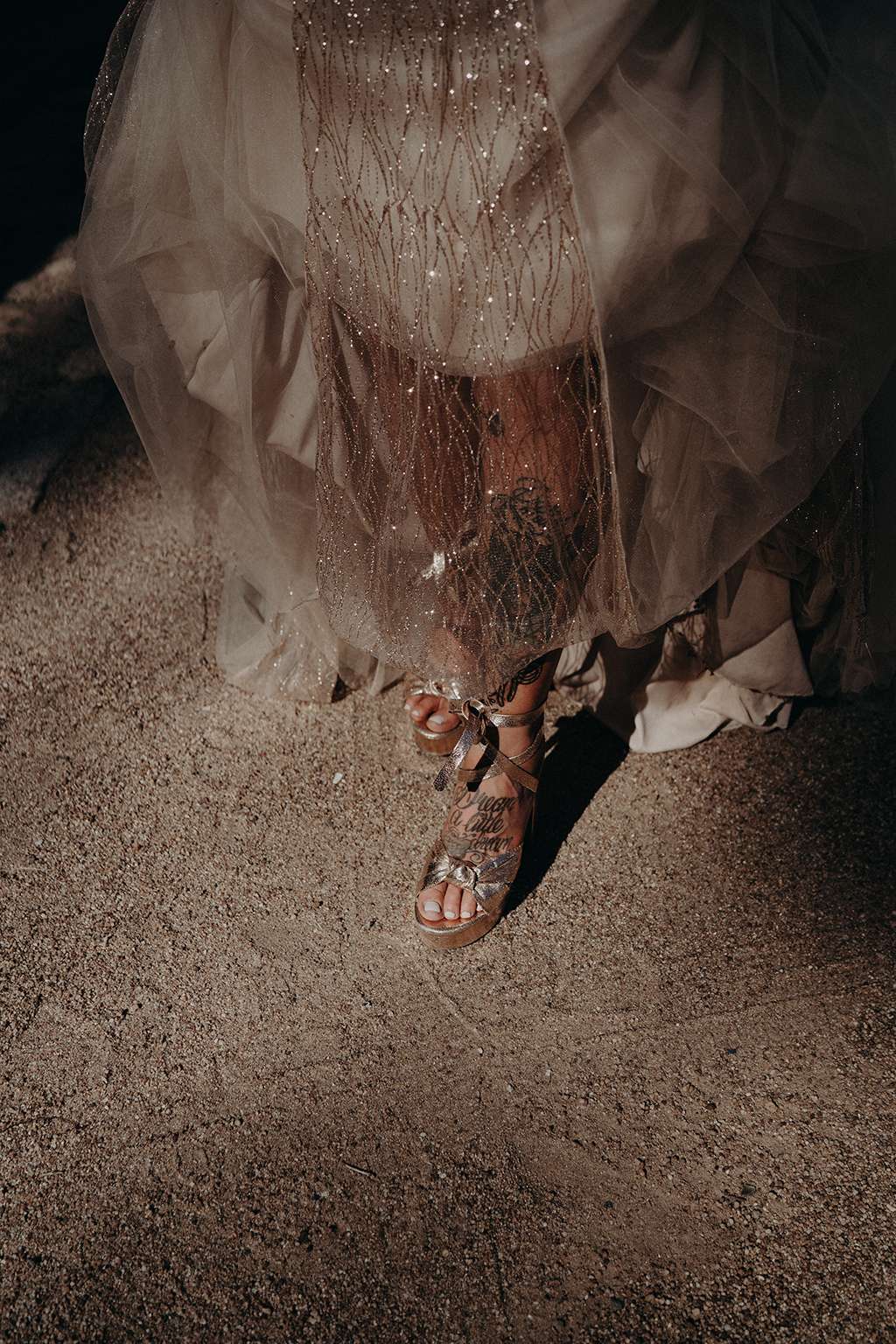 "I didn't want things too matching and soft," explained Danielle, the bride, "and we wanted to kick out the misconception that people with tattoos can't be tasteful! I think the style of our wedding and food showed we had class, while still being true to our personalities."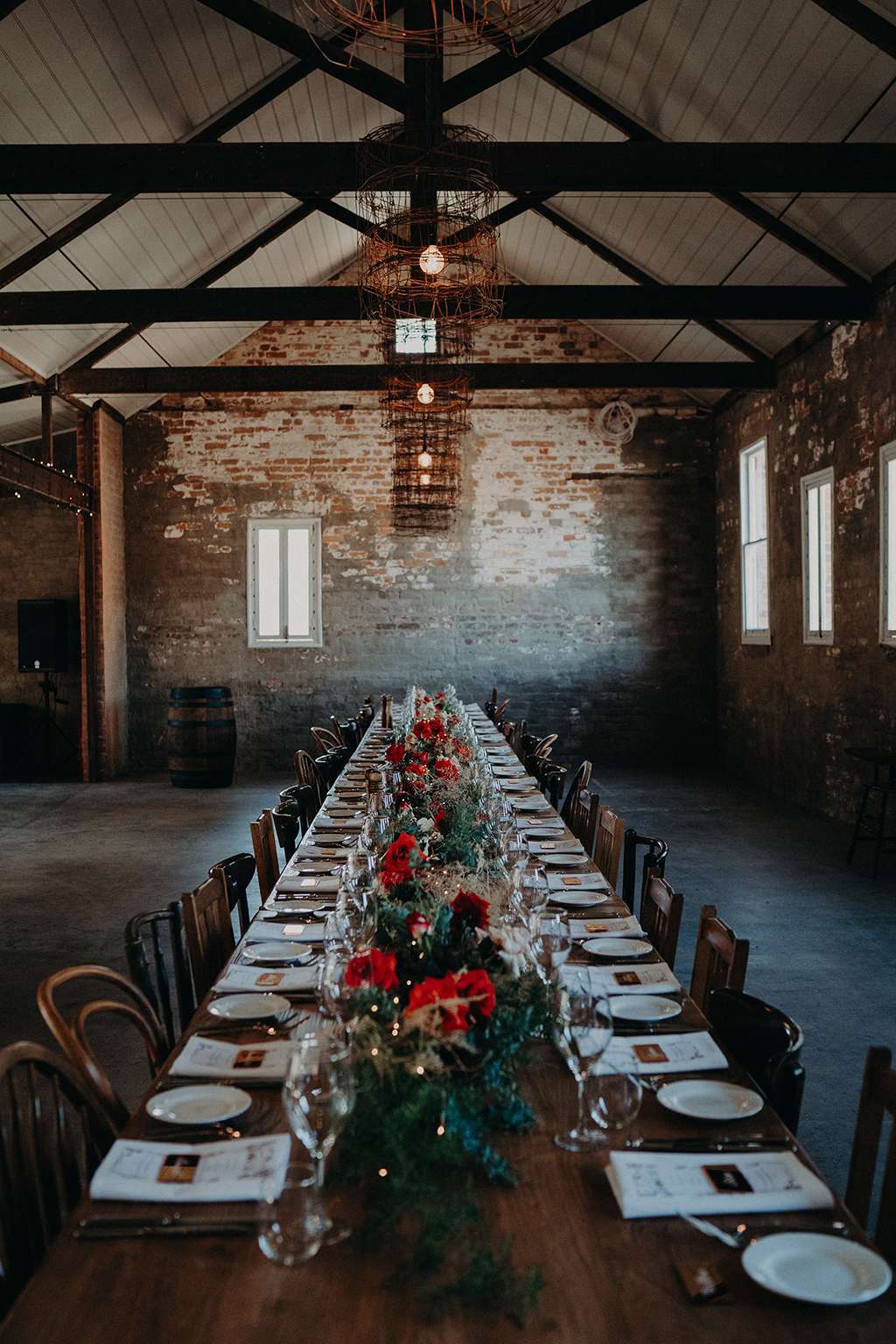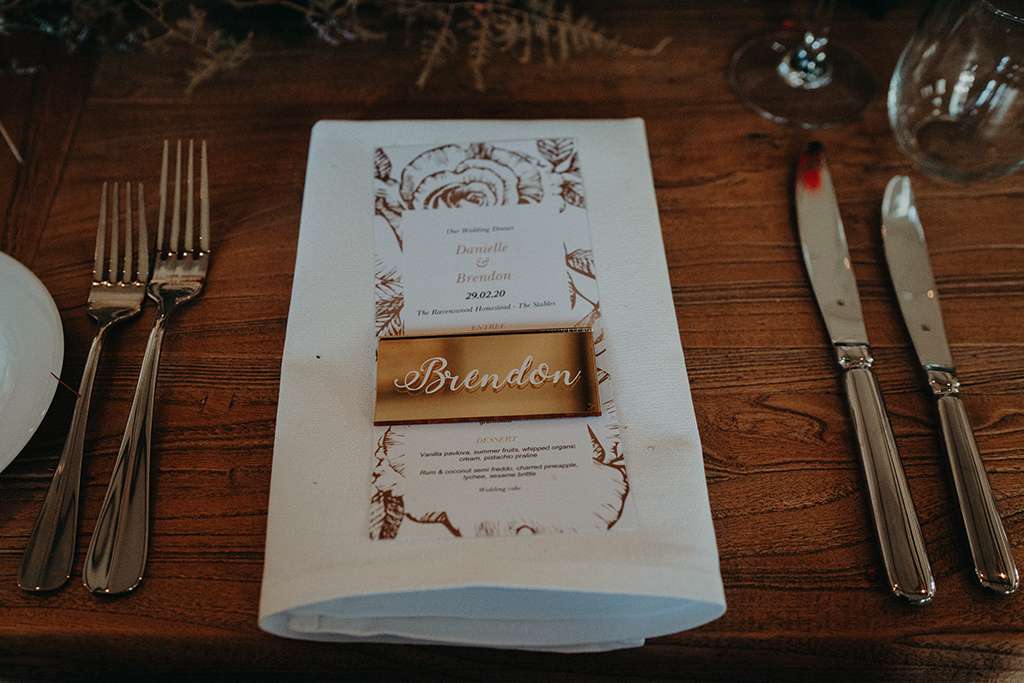 Danielle walked down the aisle by herself, but was still able to include her late father in some way by arriving at the wedding in his old Cadillac. There was no bridal party, just a flower girl who handed Brendan the rings. Their ceremony was held under a beautiful floral arbour in front of a pond. They exchanged personal vows and signed the certificate before family photos and drinks reception around the fountain.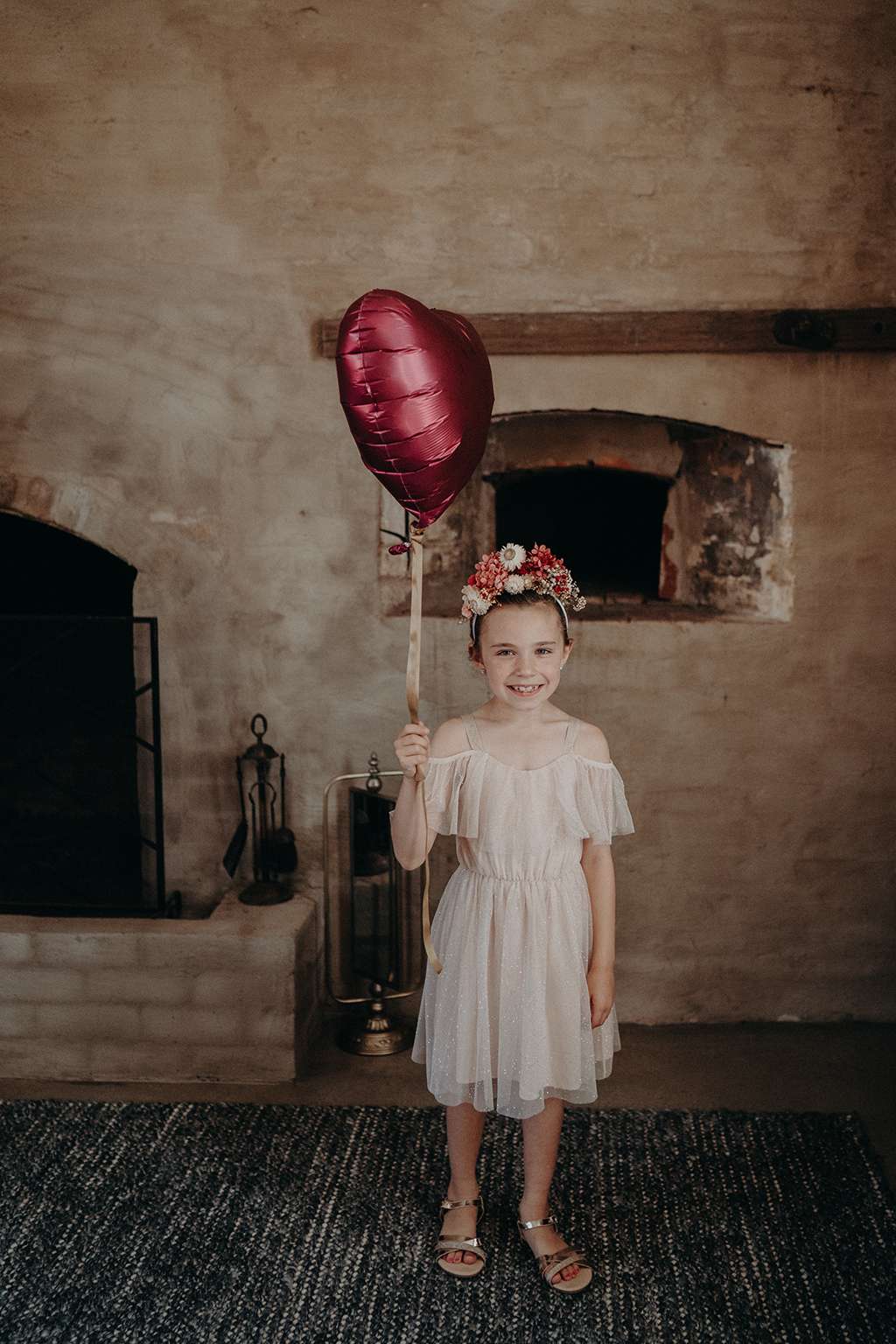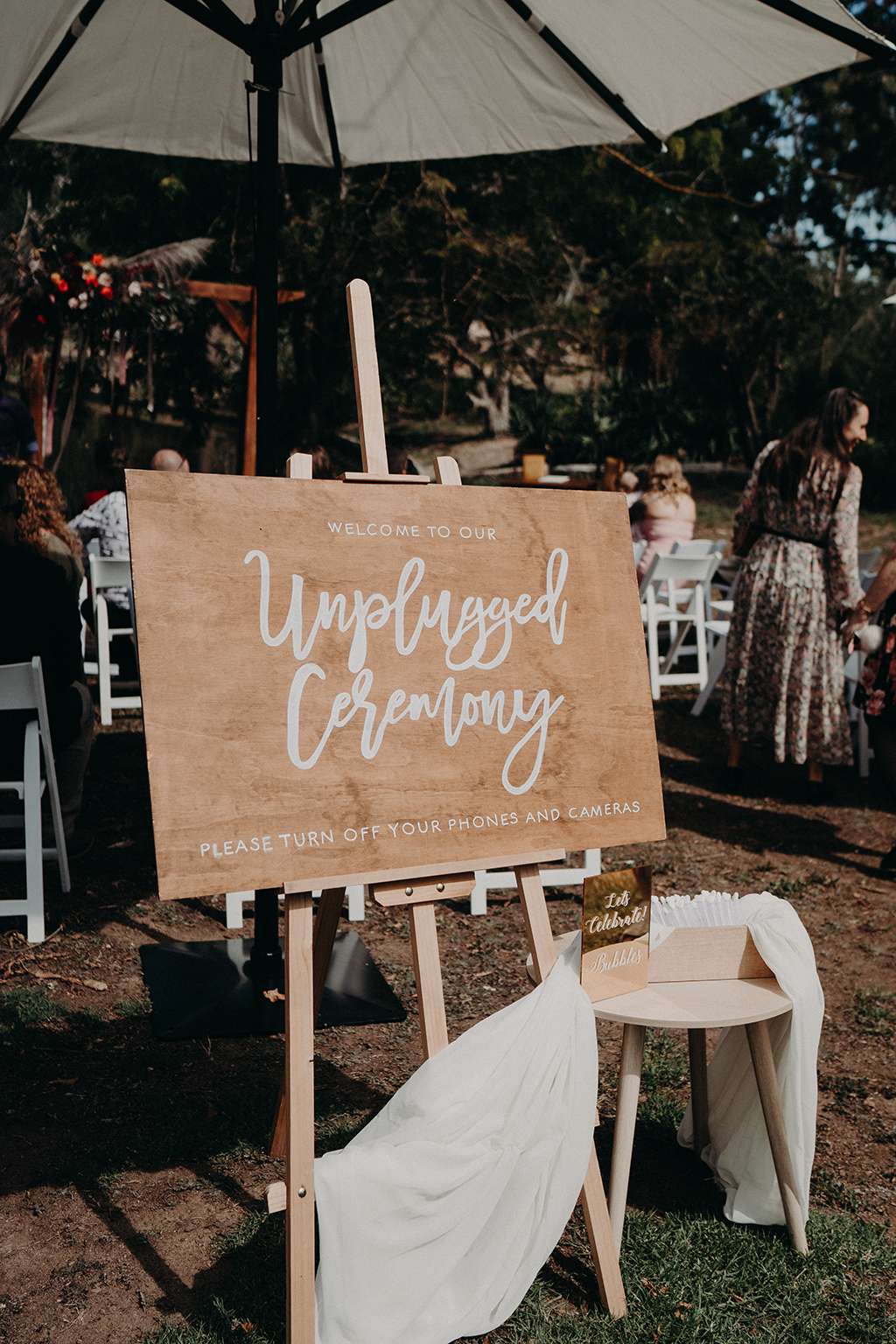 They wanted their reception to have an intimate dinner party feel. It was held in the stables of the same venue, with long, family dining style tables. They got formalities out of the way so everyone, including them, could relax and enjoy the evening. "As soon as we were introduced at the reception, we went straight into our wedding dance, cut the cake, then speeches before dinner was served. We also made a big effort to acknowledge our guests – we made an effort to go around each person at the table and say hi and have a quick chat. We didn't go overboard with our guest list – we invited people we knew we would see after the wedding, instead of having a guest list of people we felt we 'had' to invite."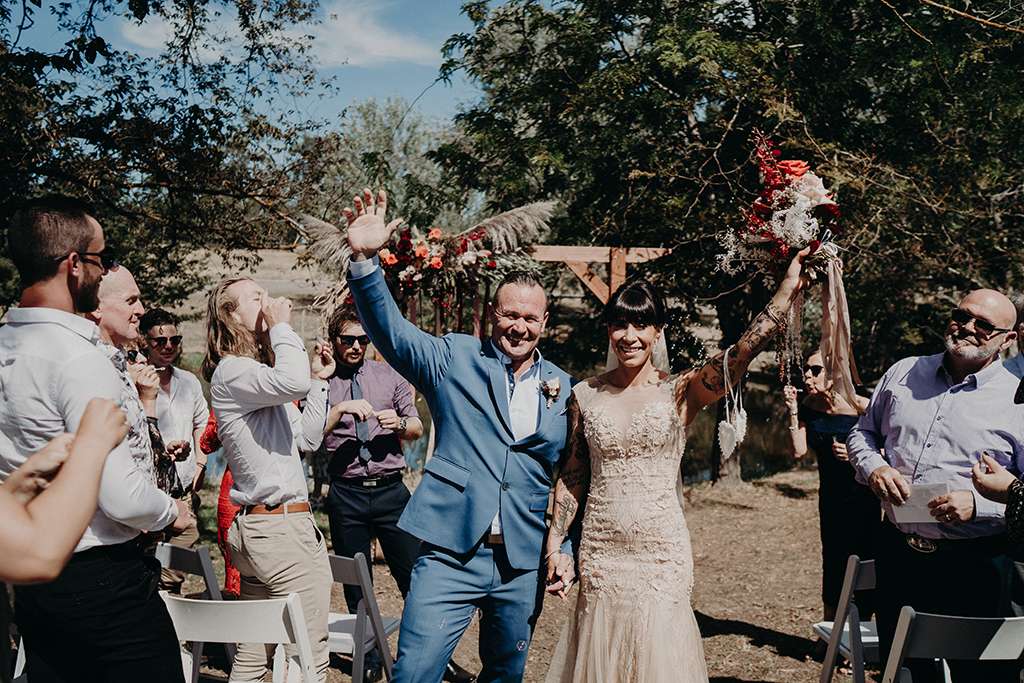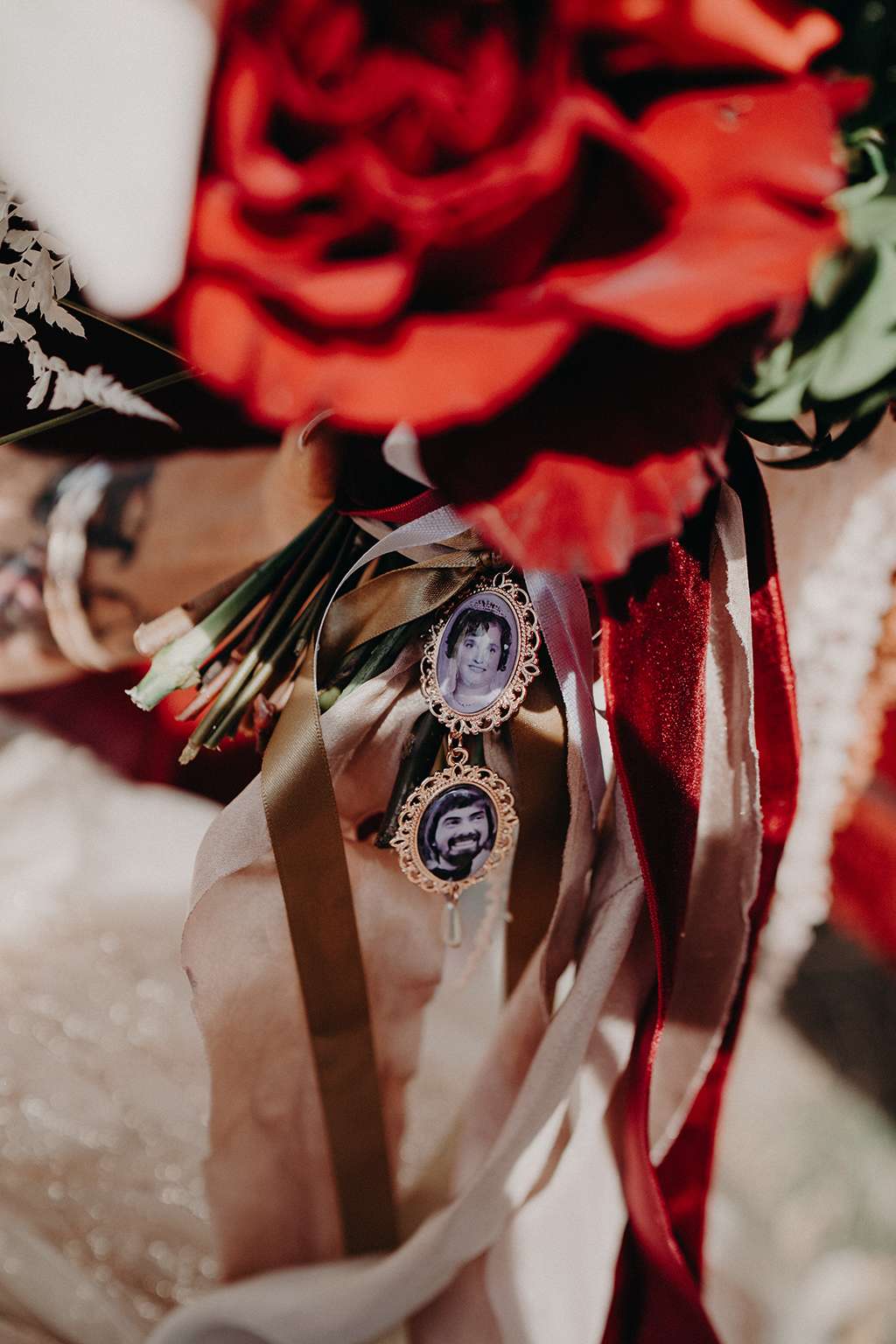 Catering was the couple's biggest expense of their $18,000 (AUD) budget. "It was $200 a head but included three courses, canapes, and a six hour drinks package. I wanted people to be satisfied with good quality food and not go hungry. You hear so many people say there wasn't enough food/catering at weddings or it wasn't any good, I wanted people to go away saying how good it was! Plus I knew my family enjoy eating and its important to us." They saved money on buying their outfits overseas because they didn't want to spend a lot on things they would only wear once. They also did their own playlist for the music and so didn't have to spend money on a DJ or band.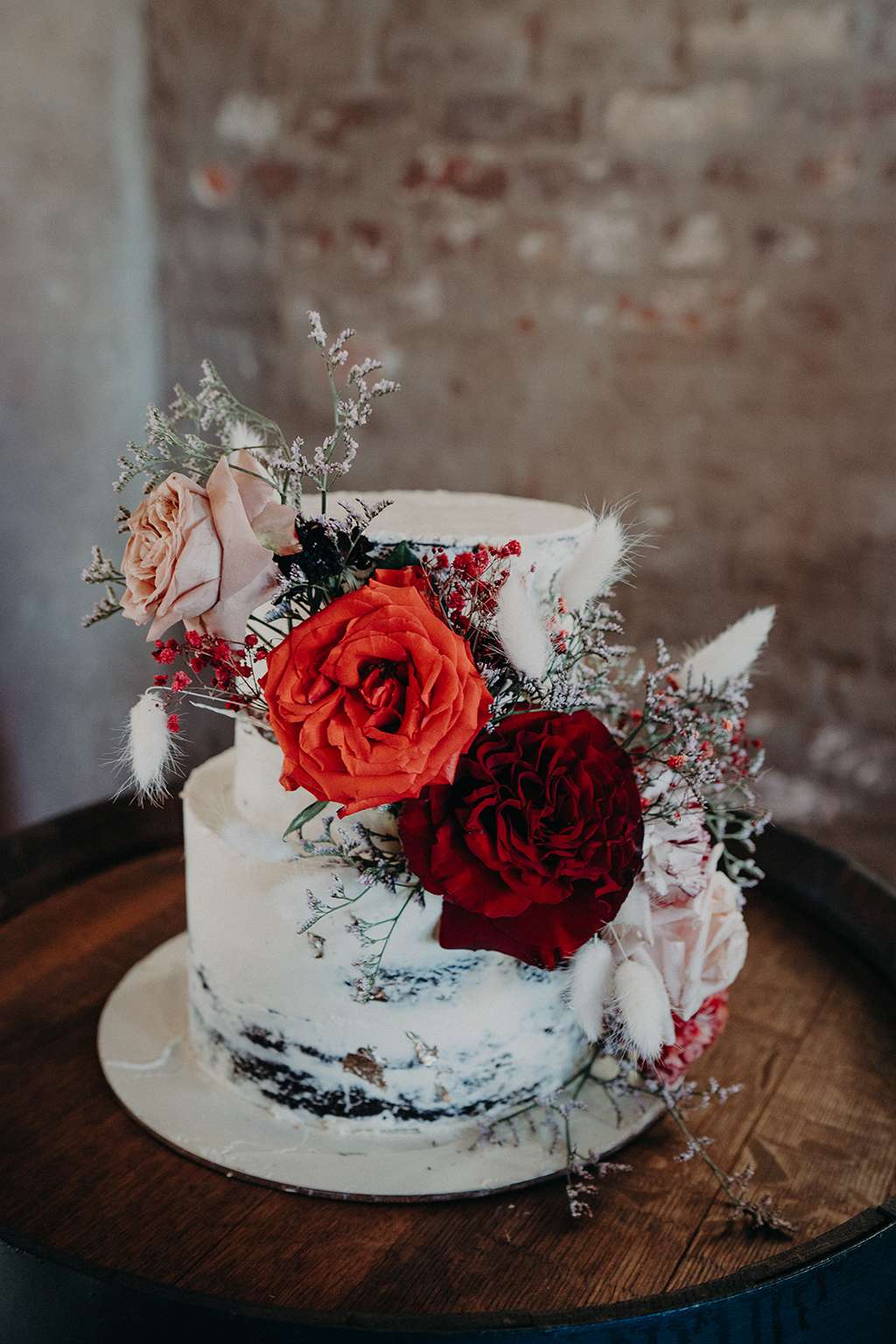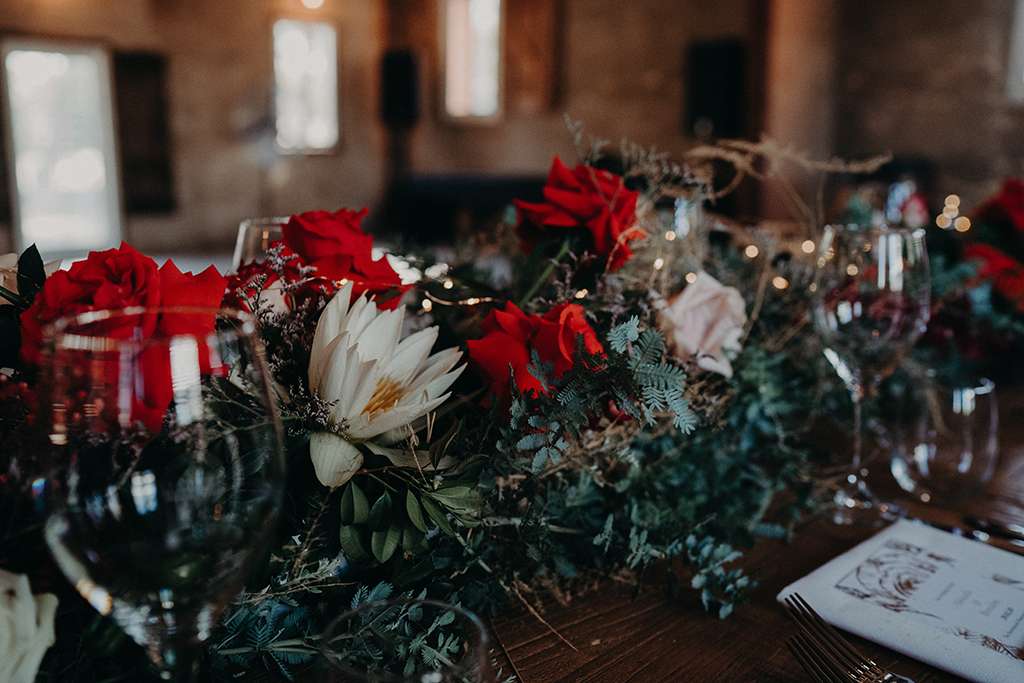 "Unless you're crazy rich," Danielle concluded, "you're going to have to come to terms with the fact that you can't have everything you want for your wedding – there was to be some sacrifices! Choose what is important to you. In terms of styling I could of gone crazy over the top, but at the end of the day are you going to frame a picture of your table setting… or centrepiece? On the day those small things don't matter."