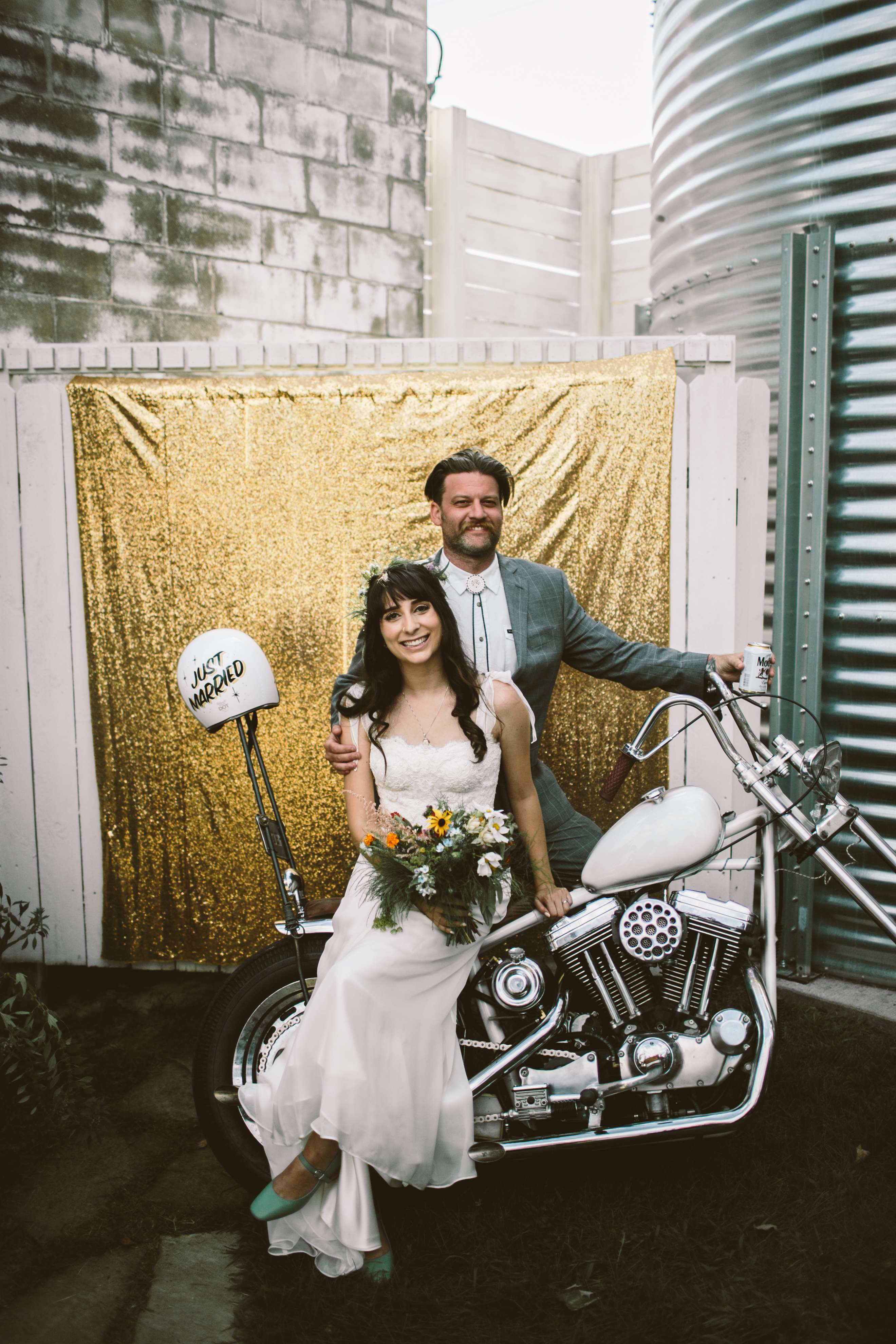 Adam and Glenna met while Adam worked at a music venue. "I admired him from afar – I liked how grumpy and busy he looked!" said Glenna. After many ill-fated chat-up lines on both parts, the pair exchanged numbers and proceeded to text about pizza. "Since then, we've found better things to talk about – and it turns out Adam is actually not all that grumpy!"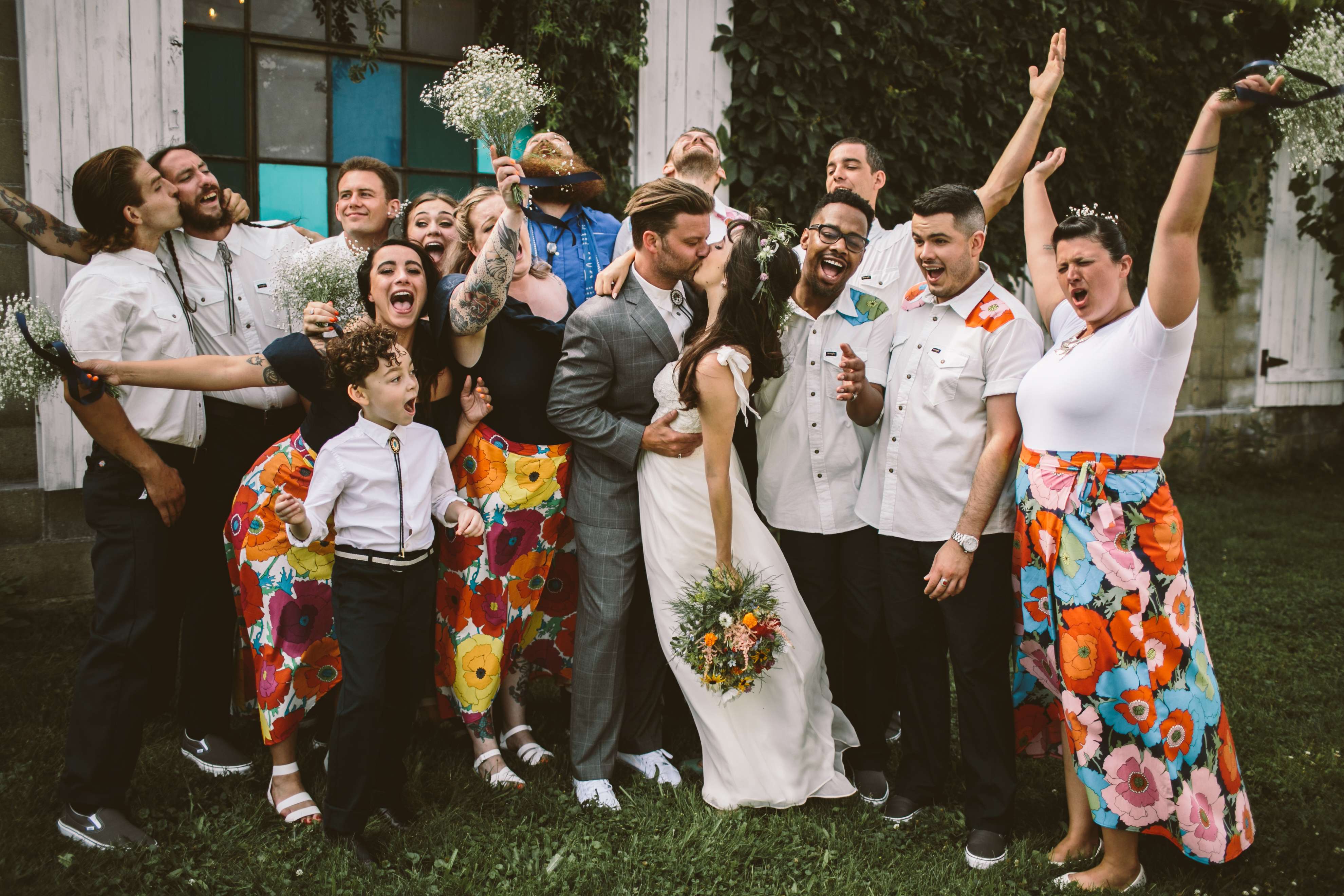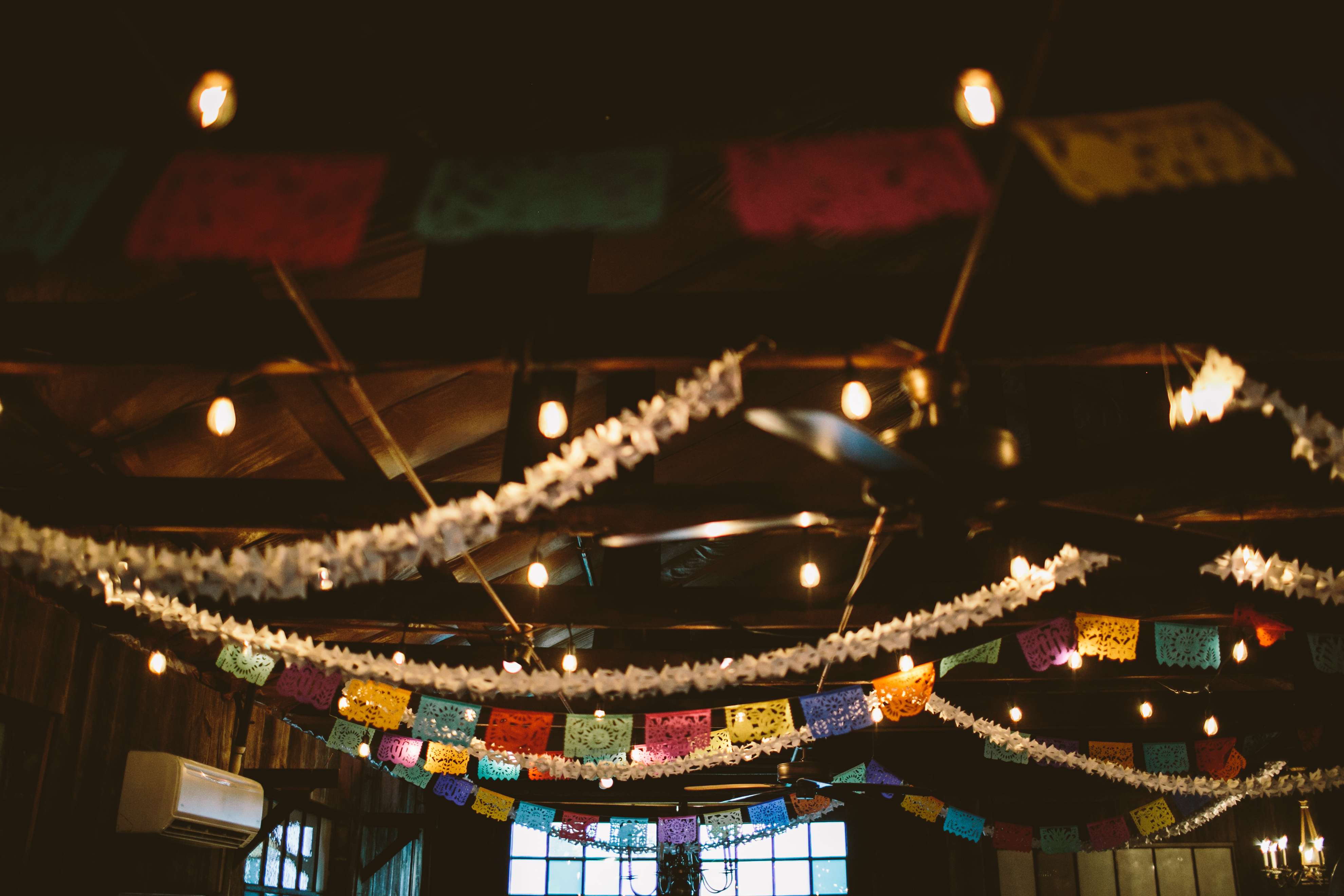 Glenna's father is from Mexico, and her culture is a big part of who she is, so when it came to planning their wedding they knew this wanted to be a big part of the theme. They wanted to work in things they love that make them who they are. Their main goal, however, was for everyone to have a good time and feel like they were part of the day.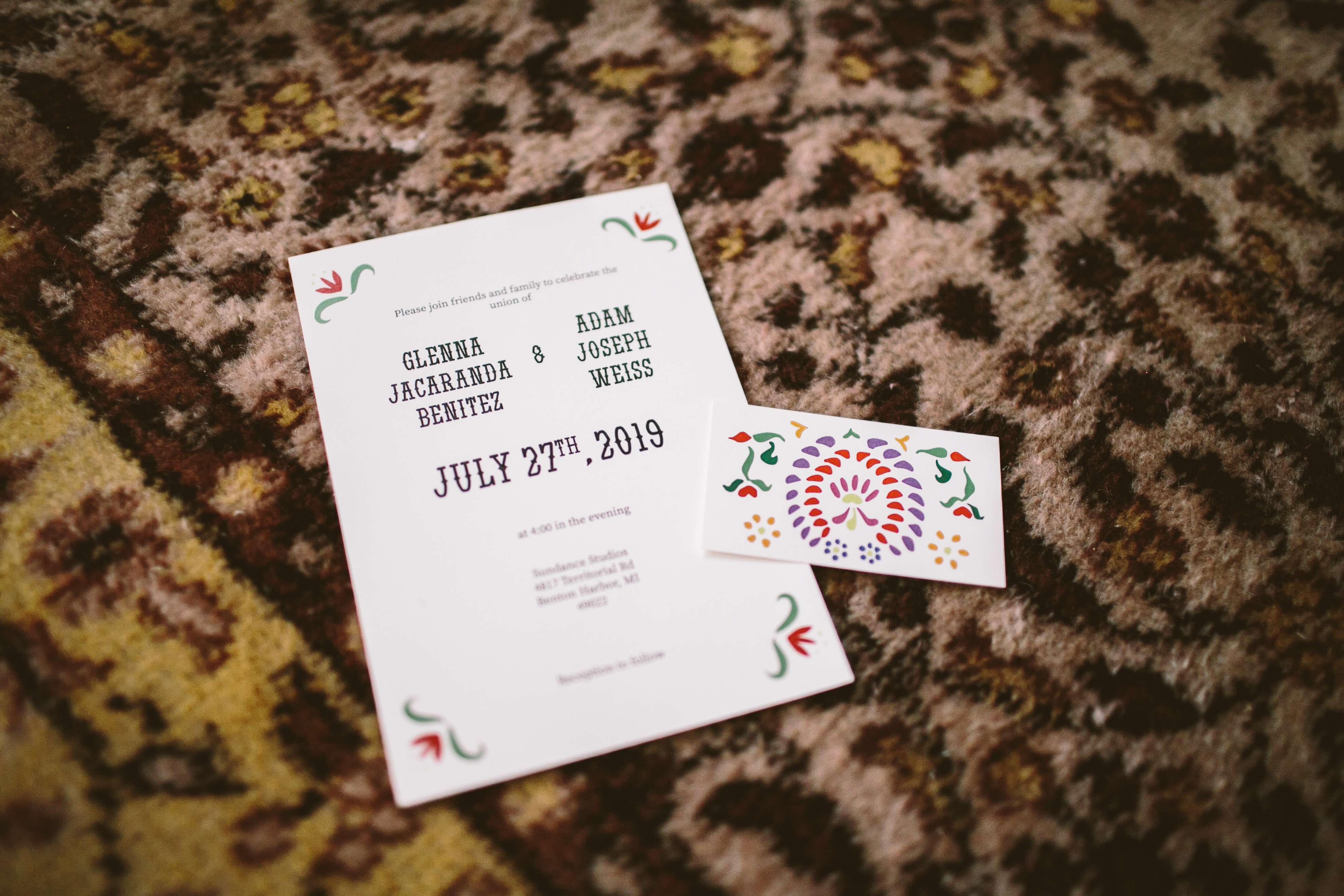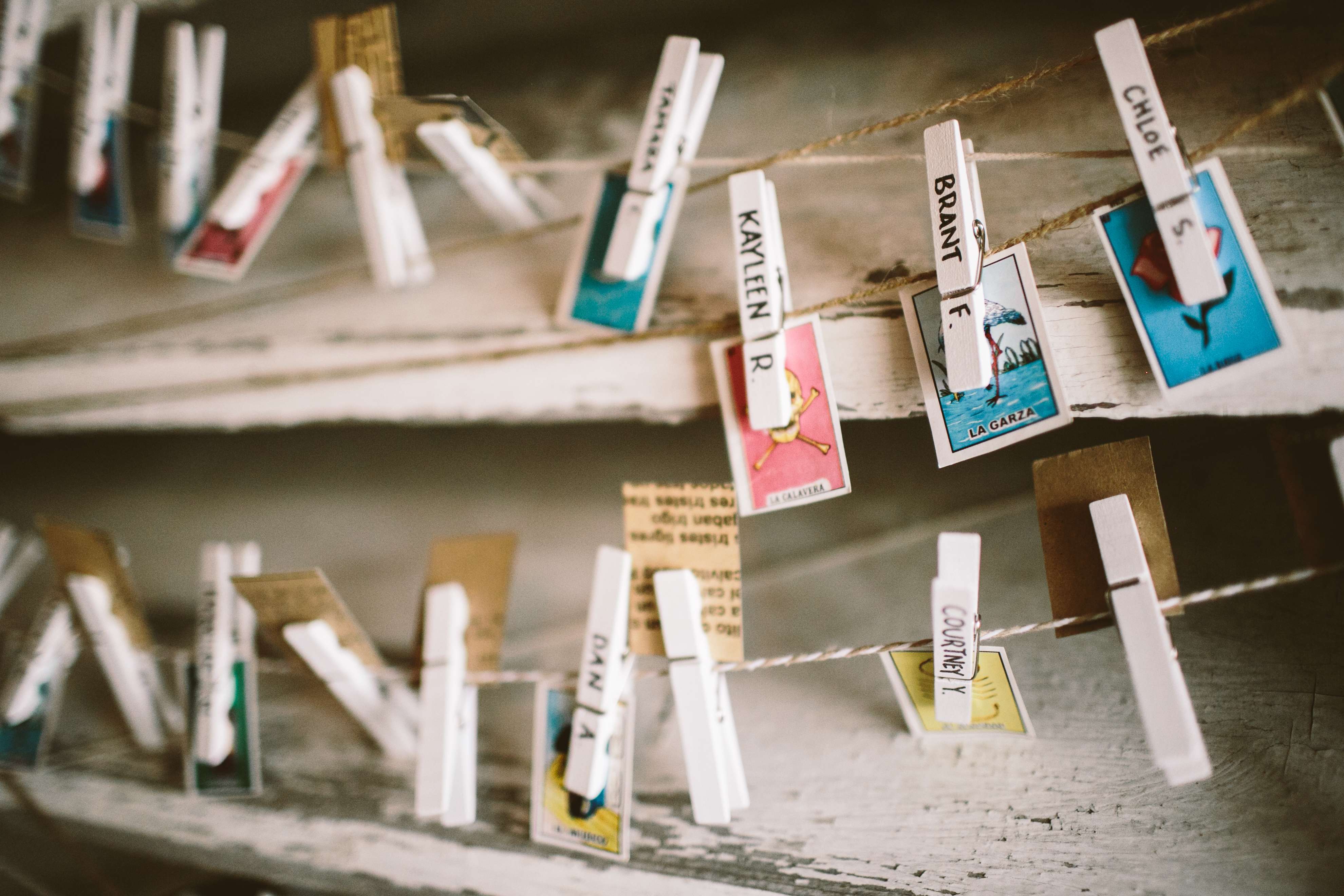 They wanted to bring their families together in their ceremony, and made up their own traditions to make this happen. Glenna's childhood friend, Charlie, acted as officiant, and took the role very seriously; each had a separate date with him and spent hours talking about their relationship and the pivotal moments that brought them together to help influence the ceremony. "He really made the ceremony feel like a community experience," said Adam. "He even had our friends and family all stand up to take vows of support for us, as well as our vows to one another." The audience participation didn't end there – Adam's step dad made a beautiful carved wooden box, and one by one, family members came up, read notes of advice and hopes, and put them in the box, each driving in one nail until it was sealed.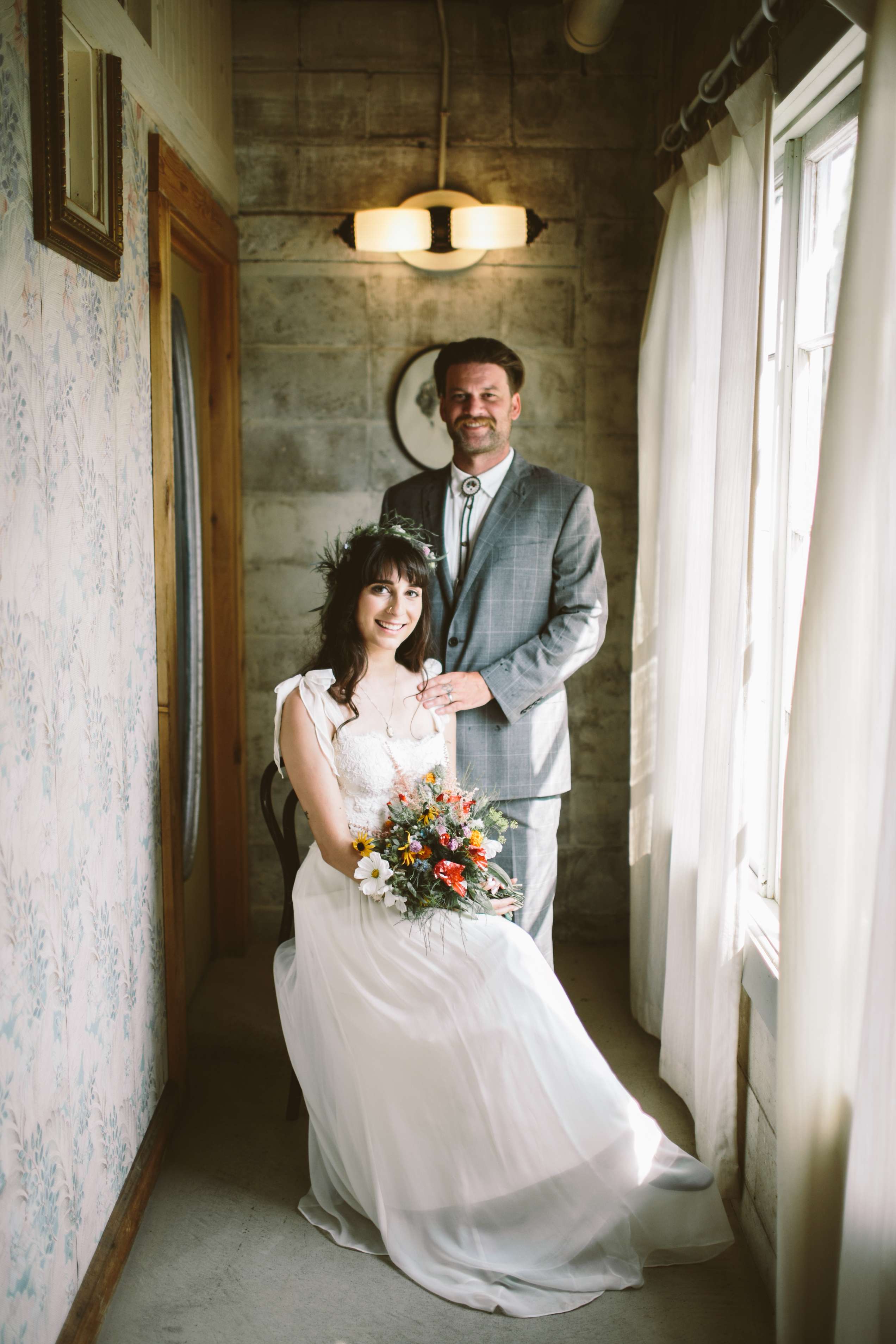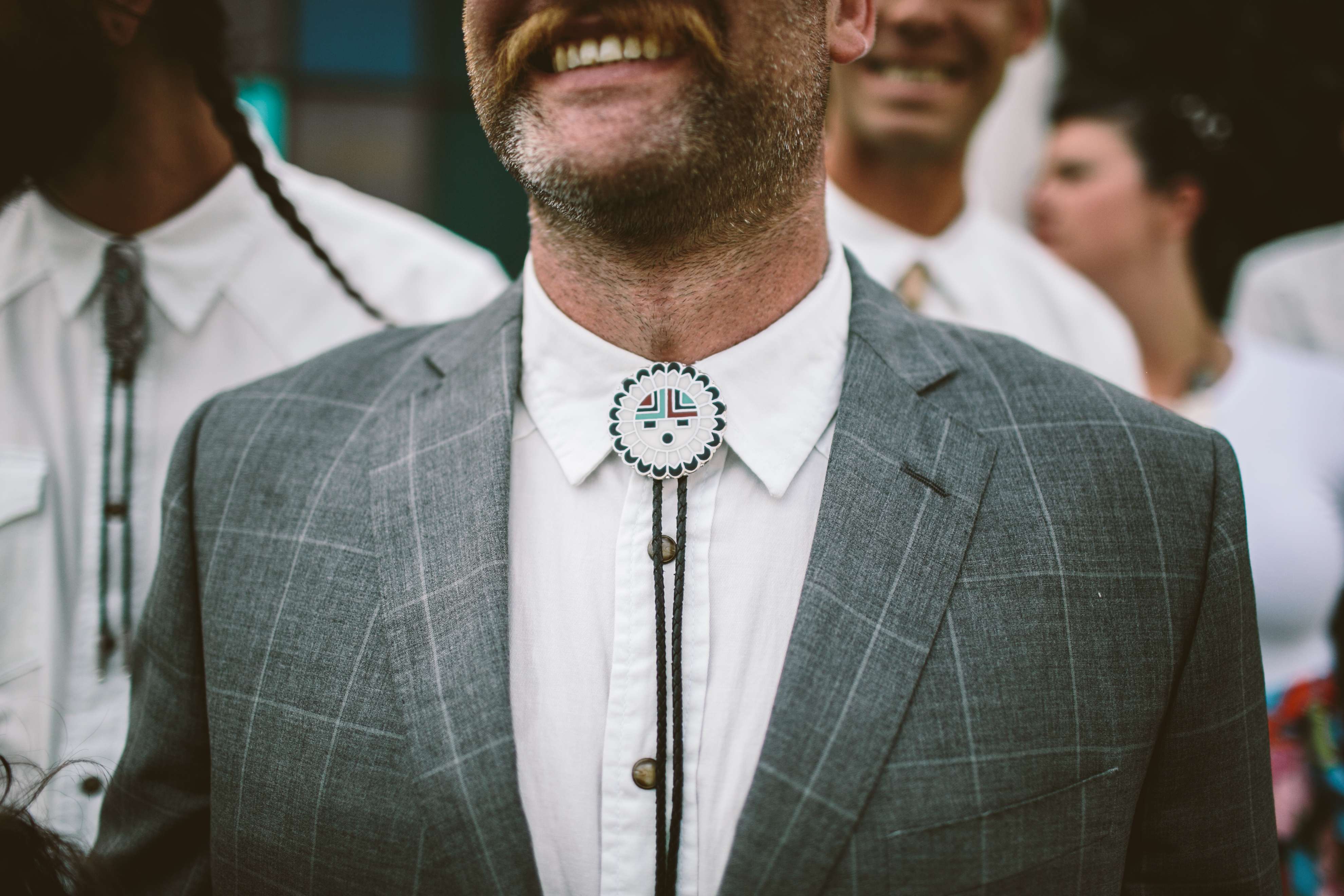 The couple enjoyed DIY-ing elements to bring personal touches to their day. Adam worked really hard building a motorcycle from the frame up, even modge-podging a loteria card onto the forks. Glenna embroidered vintage handkerchiefs for Adam and the dads with their names. A poignant DIY was their paper flower backdrop; painstakingly made by Adam's parents, they used the same template they'd used to make one for their own wedding, 35 years earlier.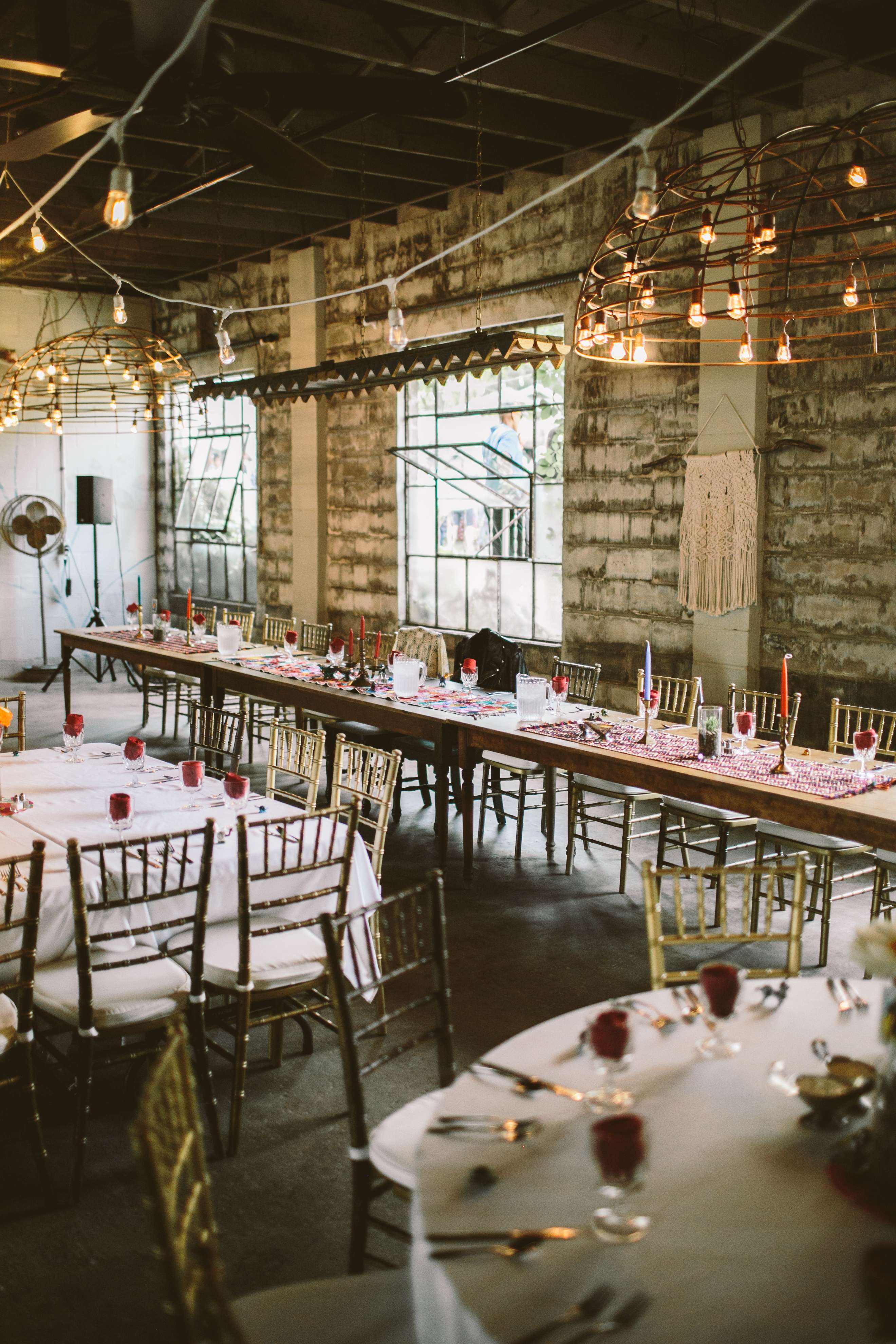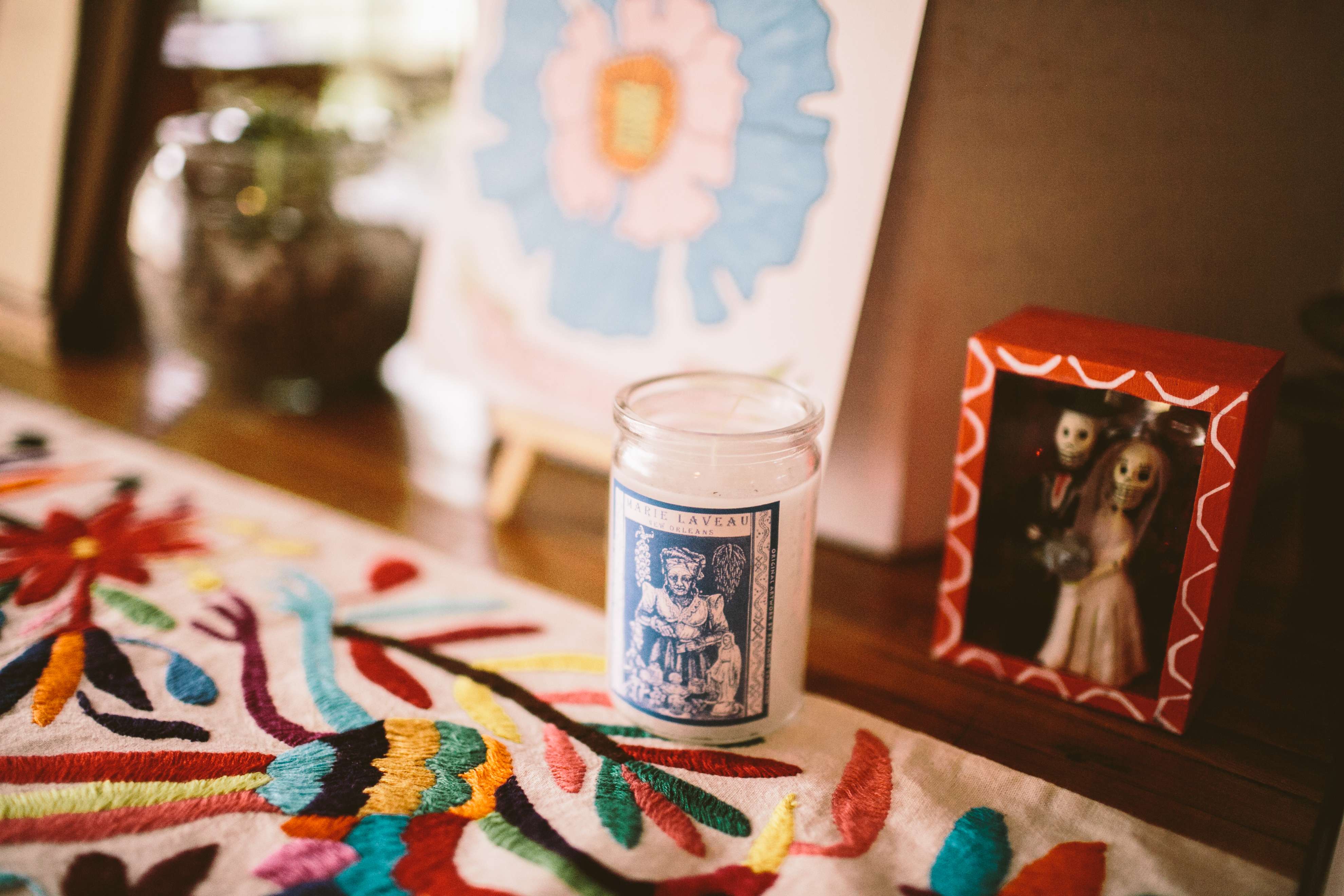 To honour Glenna's heritage, they decorated with paper picardo and hand-embroidered tapestries shipped directly from Mexico. Loteria cards were used to organise their seating plan, and the couple had a lot of fun matching up people with the meanings on the cards; Adam's old co-workers from the bar were seated at La Botella (the bottle) table and musicians at El Tambor (the drum). "We really thought hard about who had things in common and made sure to put a mix of people who knew each other and people who didn't together. It worked really well, it was wild to see people from such different parts of our lives interacting, dancing and laughing together all night." They had alebrije bobbleheads for favours, and guests were entertained with a Mariachi band.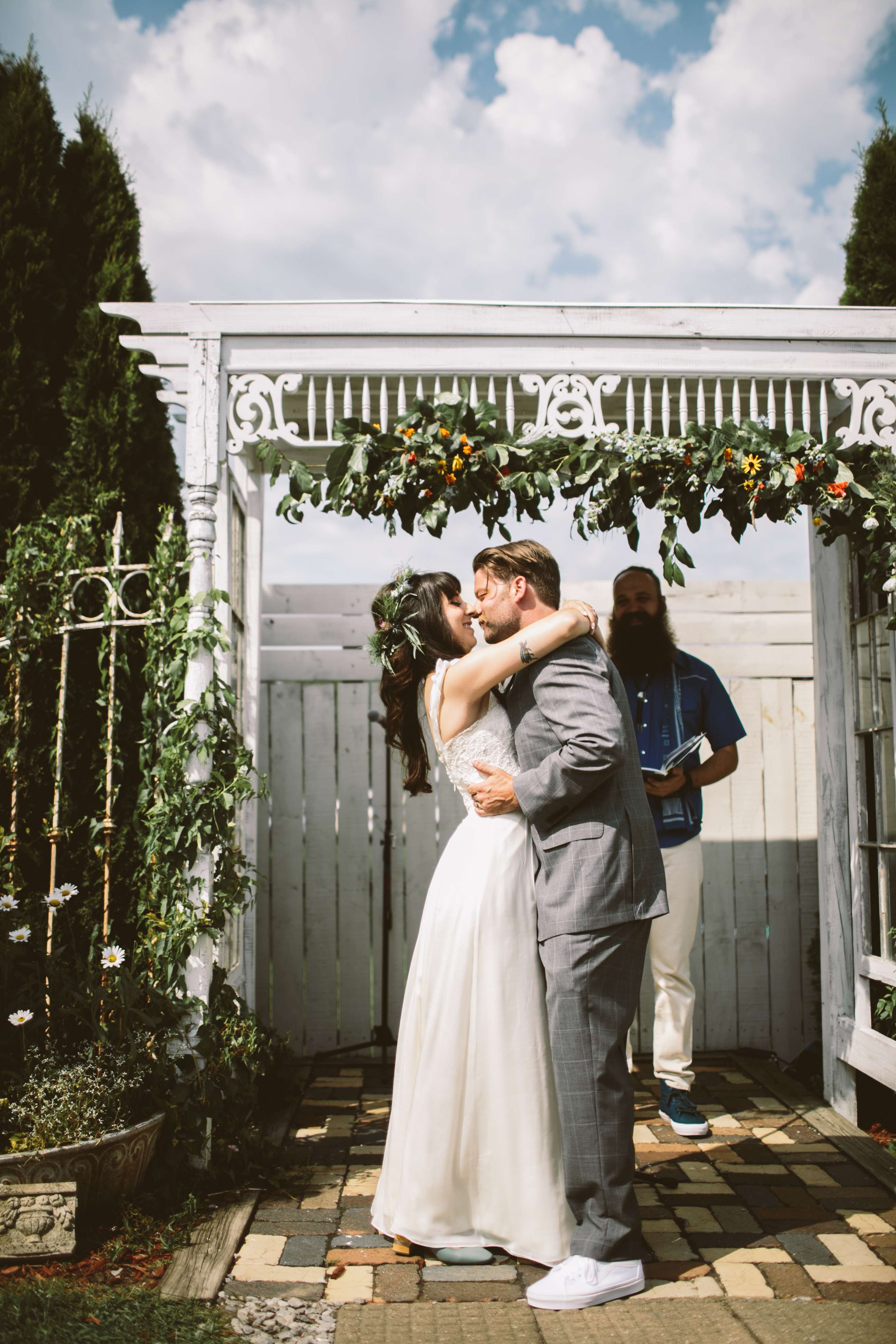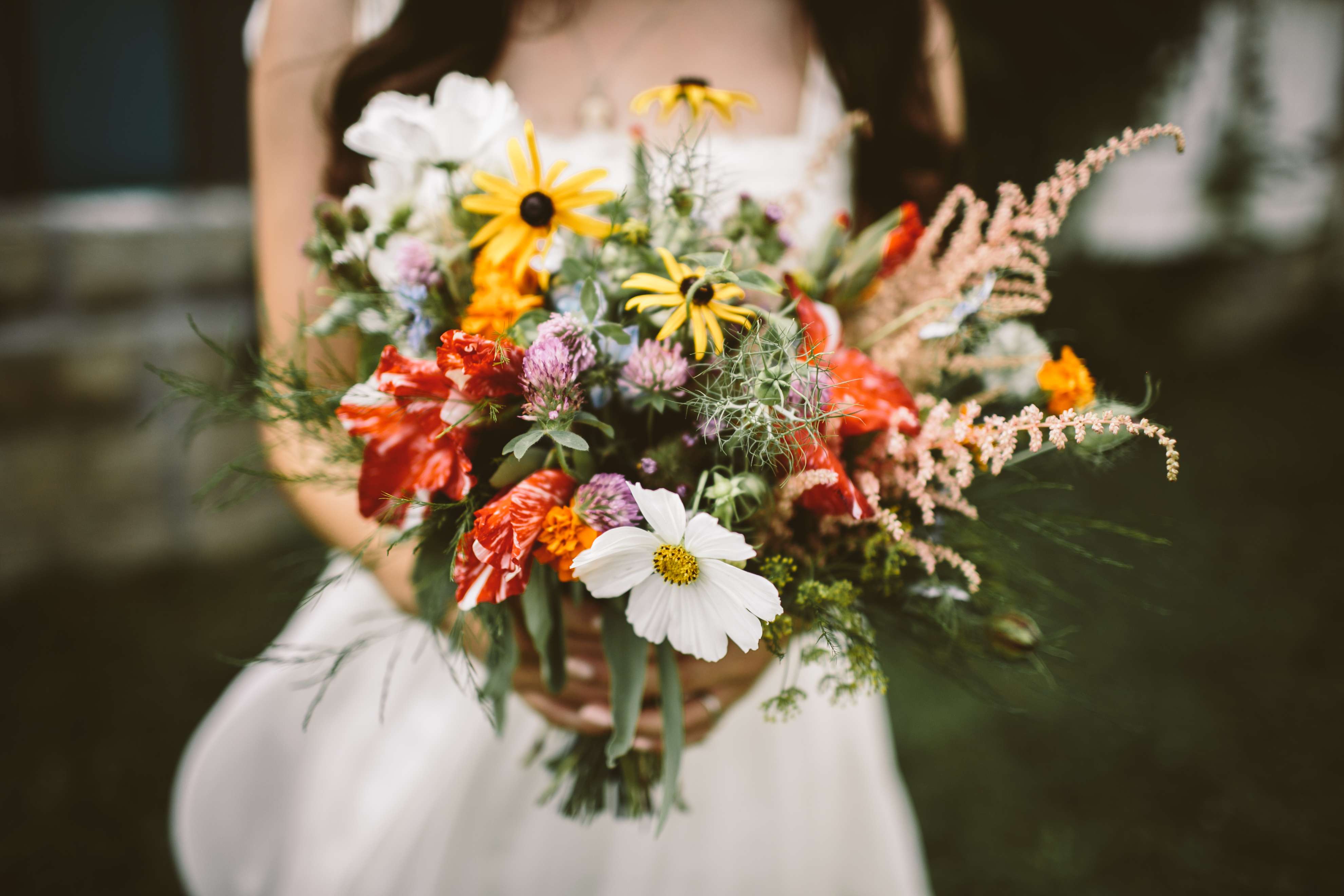 The couple's favourite parts of their day ended up being those that stemmed from things being a bit chaotic; "we ran out of booze almost immediately," Adam explained. "The groomsmen ended up going to the local liquor store like three times! We overwhelmed a nearby bar after the reception and the groomsmen came to the rescue again, jumping behind the bar and doing dishes while the party chanted the overworked bartender's name. It seems like the best parts were when we broke a bunch of rules, oops! Unless you are traditional, don't worry about following tired old traditions; it is about you and your family and the wedding should reflect that."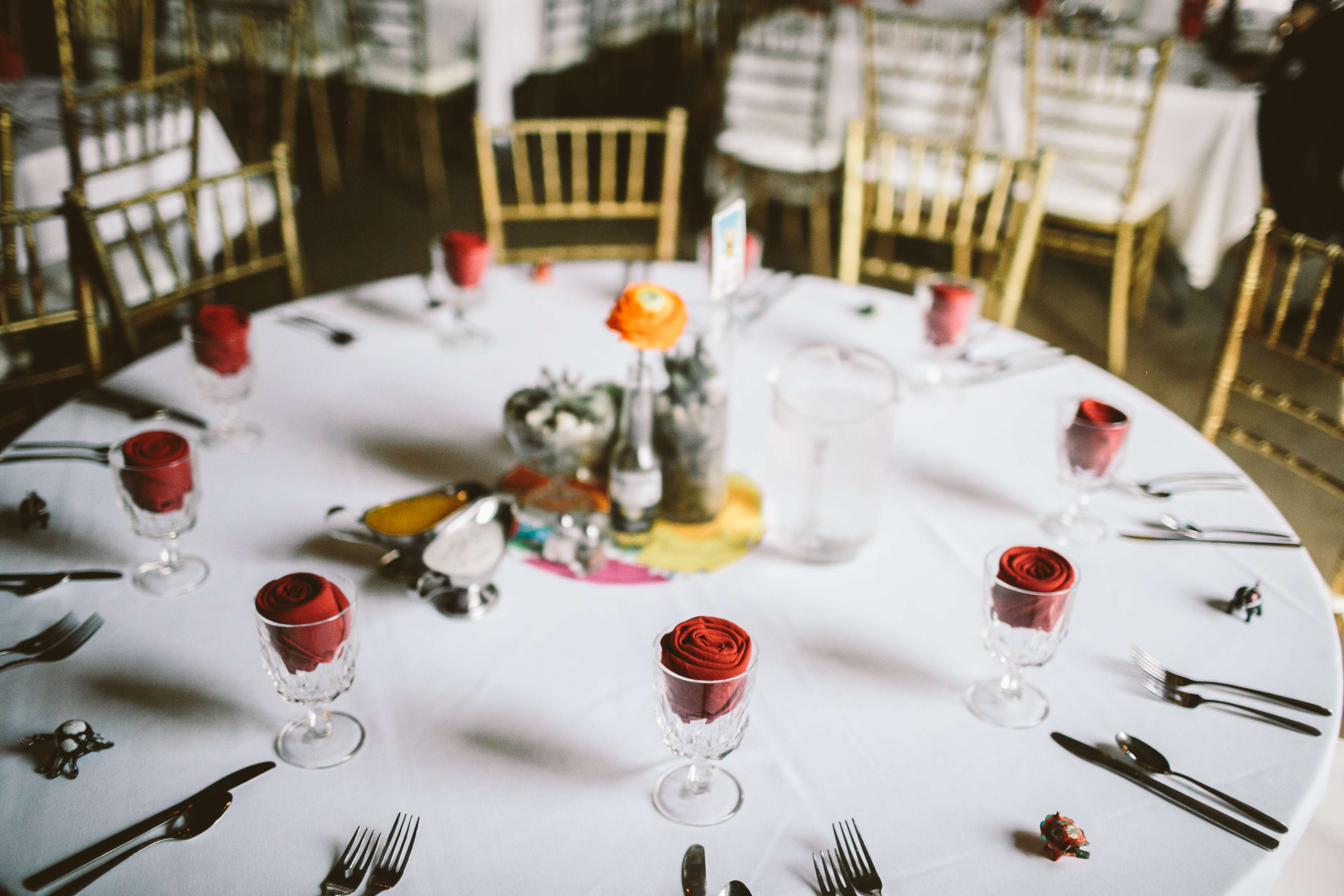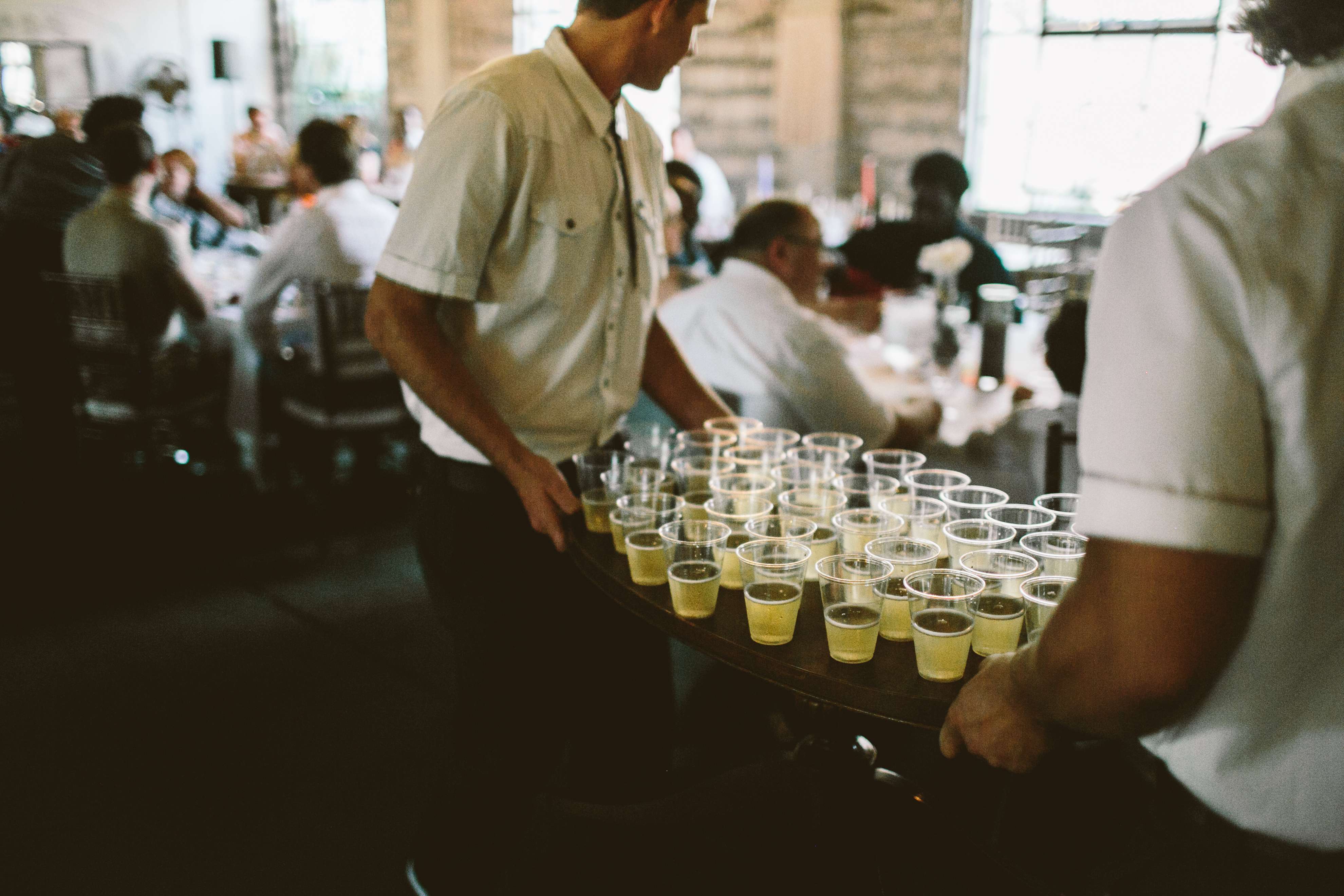 "Also, if you're able, make a whole weekend out of it; we had lots of time playing in Lake Michigan with our friends. It's really hard to be in a place with all of the people you love and feel like you got to spend time with each and every one of them the way you would like to. So if you can, have people stick around for a few days! We have our whole lives to be alone together and enjoy each other, but it's rare to have our buds all in the same place."