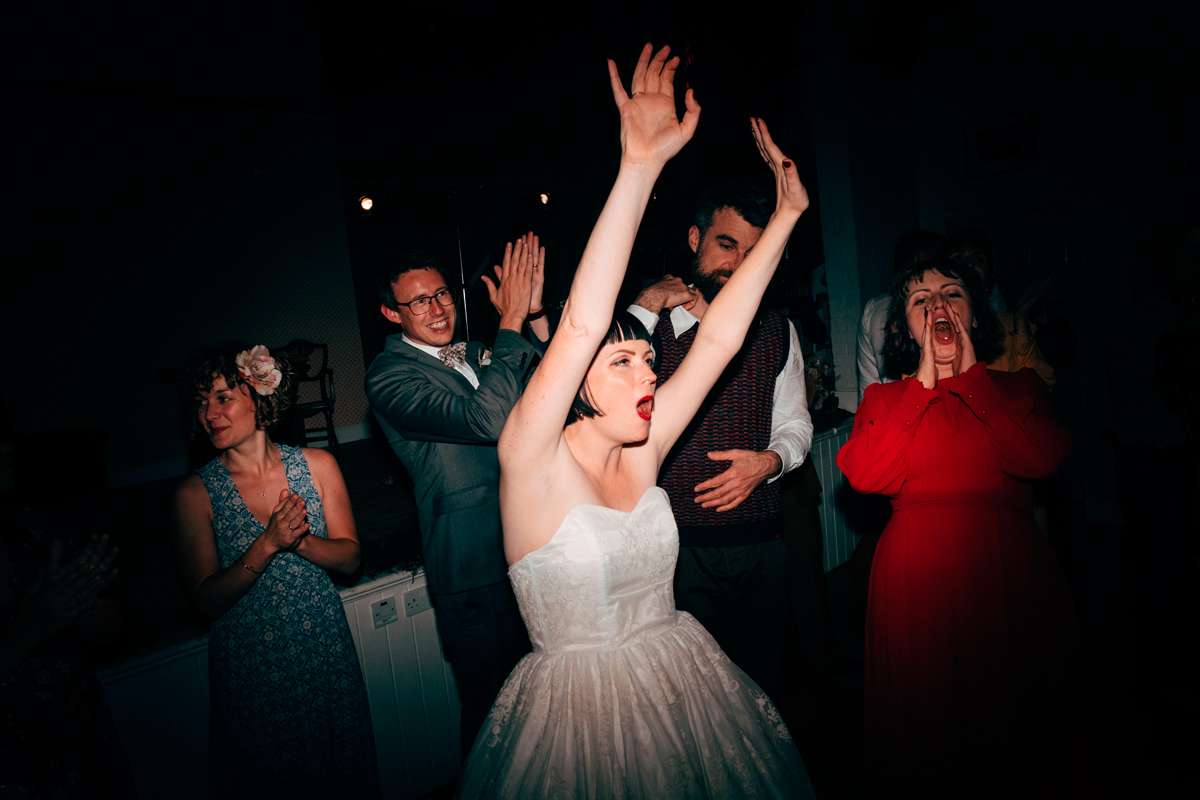 Looking for unique wedding entertainment inspiration? Here are some hot hacks that will help you make your wedding reception one to remember.
We've all bee there – the same cookie cutter wedding reception with a DJ or lacklustre band churning out the same cheesy tracks without tailoring it to the crowd or the couple in the slightest. As you've picked up Rock n Roll Bride magazine, I'd imagine that the chances are this is not what you have in mind for your own wedding. So, here are some fun and left-field wedding entertainment suggestions that you might not have thought of.
Book a throwback band
My 5ive-obsessed fiancé put me onto this idea when the boyband reformed as a trio and started performing at some retro festivals across the UK. Traditional wedding bands can be one of the costliest parts of a wedding day and the problem is, you're likely to hear pretty predictable songs that have been doing the circuit on weddings that summer (and in some instances for the last decade!).
Instead, why not consider booking your favourite 'past their prime' pop act, or a lesser-known band that still goes out on tour? Go direct to the management to get the best price. It will still take a sizeable chunk of your budget (but so will a normal band) and the pay-off is something totally unusual, rarely seen at weddings and totally memorable. Follow it up with a set from your DJ that fits the vibe (hello 90s pop!) before leading into your wider playlist.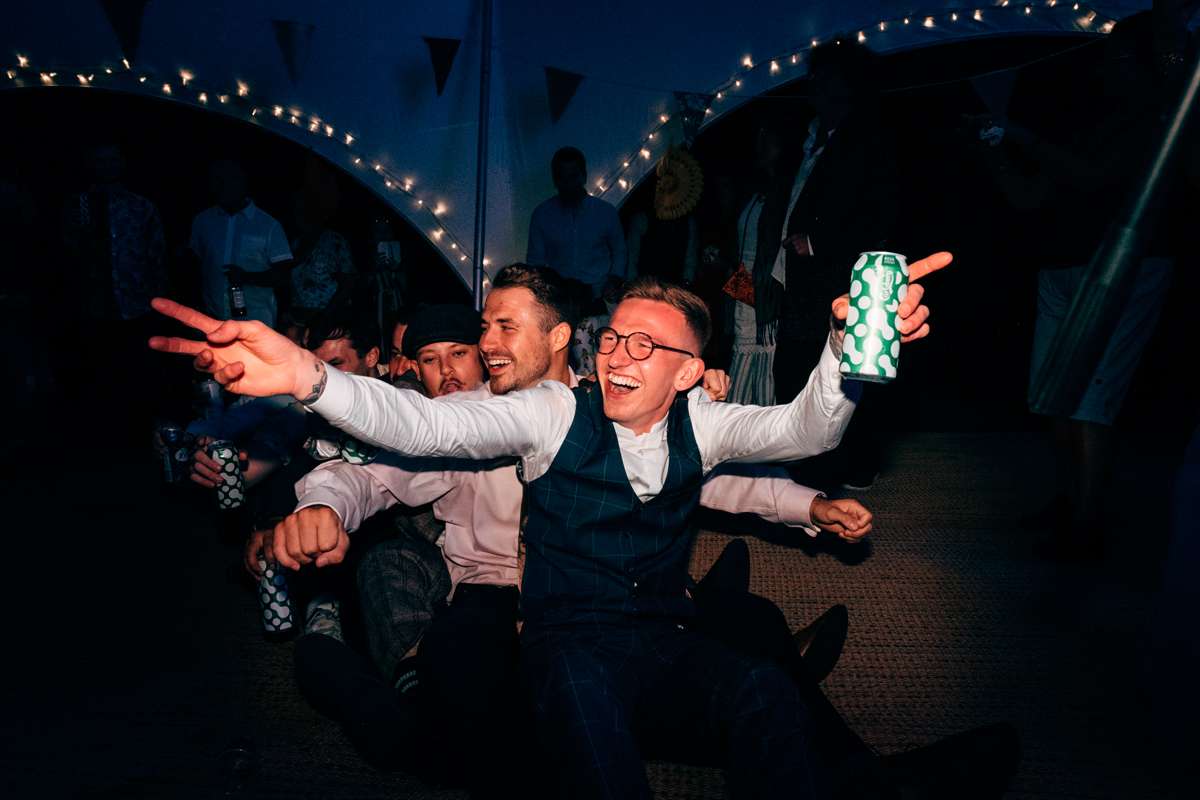 Mix in a DJ set from your favourite themed club night
Are there any club nights that you and your partner love going to? Consider having a music 'theme' for one portion of your DJ set, or look to book a DJ from that night. Whether it's garage, power ballads or disco, it's a great way to switch your music up during your reception.
As one of the co-founders of Hungry Heart, an all Bruce Springsteen club night (yes really!) I love it when the couple are really into every song they are hearing and ultimately, if the couple are on the dancefloor shout-singing to their favourite artists, it's a sure-fire way to keep your dancefloor full and moving.
Tribute performances
Can't get enough of Beyonce/Britney/Cher/Tina Turner? Me too. OK, so booking the real deal is a multi-million pound affair, but a solo tribute act is a brilliant way to kick off the wedding entertainment, and a real party starter. This can also help alleviate budget stress – ultimately booking a solo act over a band reduces costs as the fee isn't split between the group. Set aside some budget for some proper lighting for a real spectacle.
Get around venue noise curfews with your own silent disco
Noise curfews can be a big issue at venues, especially at city weddings with residential areas nearby. A great way to dodge the dilemma is with a silent disco; allocate an extra 90 minutes of dancing time by handing over headsets to your guests. The novelty will give them renewed energy after a day full of champagne and prosecco, and will keep them dancing to the early hours. Your DJ should be able to handle the logistics of this easily for you, or there are specific silent disco companies you can hire.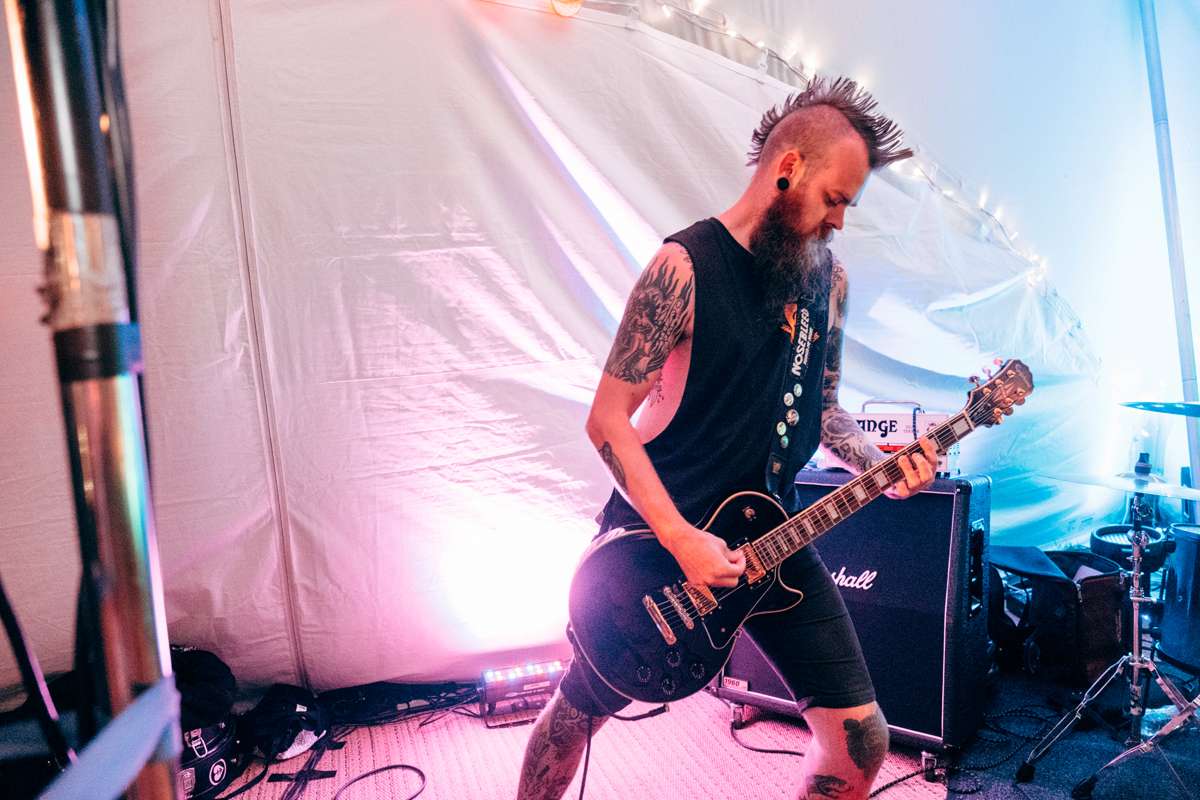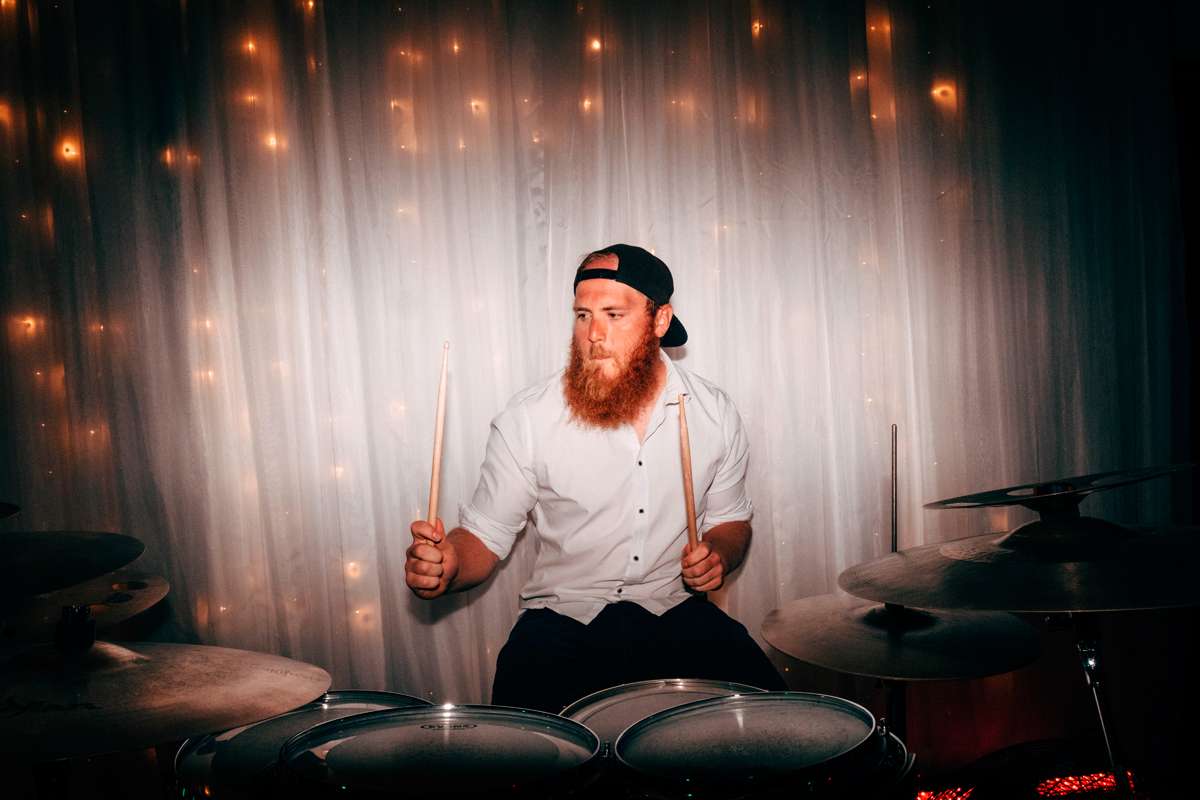 Get your guests to DJ
Important point to note: this definitely doesn't mean handing over the entire wedding reception music to an amateur DJ. I've seen this happen too many times and it can really ruin a reception. Ultimately, wedding suppliers come with specialist skills, knowledge and experience that a rookie simply does not have.
What this does mean is utilising your booked DJ to help your crowd get involved. So, instead of having your guests RSVP with a song they want to hear on the night (which is a fairly regular
occurrence now), instead give your guests the option to DJ for a small portion of the night, with your booked DJ in situ overseeing the process. This does take a lot of management from your DJ's side (so always ask in advance if this is an option instead of throwing it at them on the night), but it's a great point of difference from other weddings, and gives some of your guests
the chance to go to town with some awesome song choices. Amazing pictures are guaranteed, too.
Think big with production
You know when you go to see your favourite band or artist perform you're getting to hear amazing music, but a big part of the show is that you're also wowed by incredible lighting and
production. Think the same with your wedding. While the music is all-important, so is the atmosphere. So, set aside as much budget as you can for dancefloor lighting and effects. These can range from uplighters which create drama (and colour) around the room to mirror balls for a super cool glittering disco effect and hazers. They will really ramp up the impact of your lighting, and create subtle diffusion effects and they're a great idea if you haven't been able to put a huge amount of cash into the lighting budget.
Ultimately, there aren't many people who feel hugely comfortable cruising around a dancefloor that's been lit with standard bright ceiling lights or fairy lights. Proper lighting, which a professional DJ company can supply, will create atmosphere, drama and add to the awesomeness of pictures.
Speaking of awesomeness: confetti cannons. Confetti shouldn't be limited to that 'walk out of the ceremony' moment. Your DJ can set them off during certain 'big moments' in key songs, giving you another amazing photo opp beyond your first dance.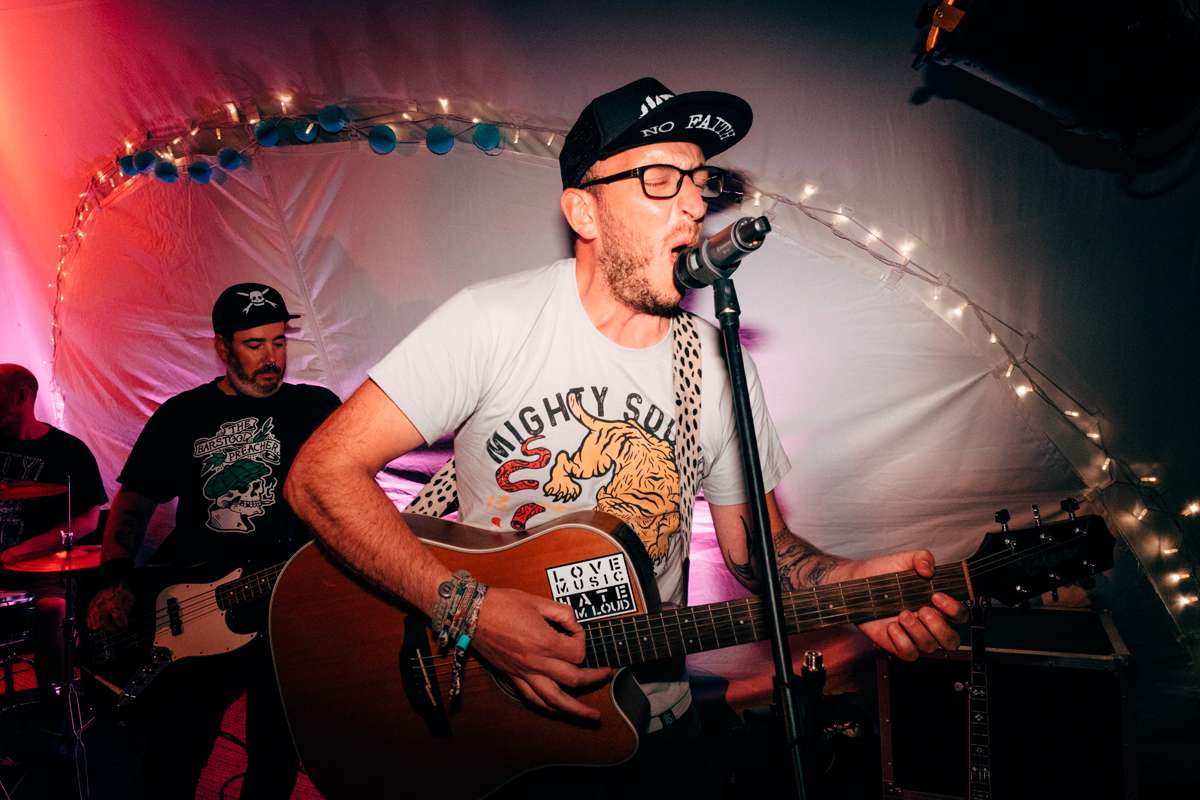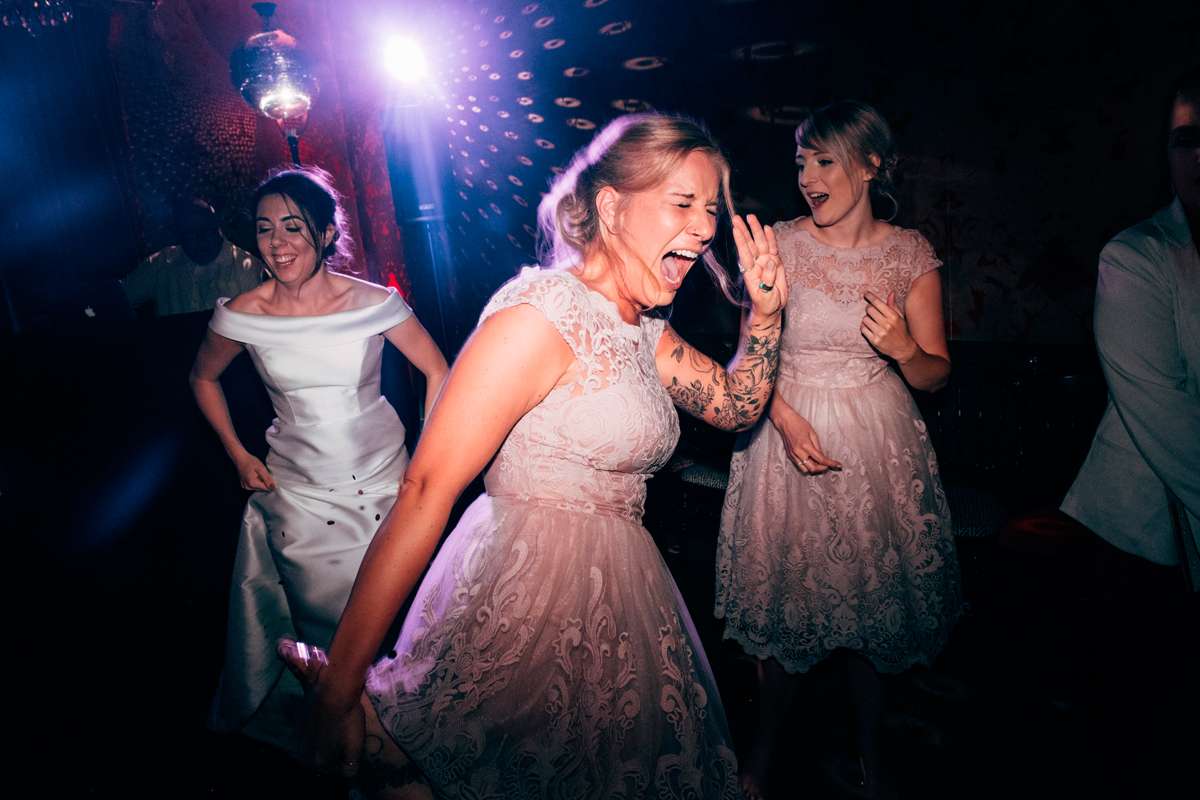 Make the most of your DJ throughout the day
Yes, it's a bit boring to talk cabling, speakers and subs, but there's no point piling money into one part of your music setup and neglecting the rest. While in theory you can look to use some Bose or equivalent speakers to play a setlist through the earlier parts of the day, ultimately DJs come with the skills and equipment to smooth over any sound glitches you might encounter, and not have predicted.
For example, an outdoor ceremony will require good speakers and microphones, as opposed to a small speaker that's normally in your kitchen and soon becomes redundant at the slightest breeze or mooing cow in the distance. Consider the added value that a DJ and their expertise and equipment can add to your day – it often doesn't cost a huge amount more to have them on site from earlier in the day to look after all of this stuff for you, so that you and your friends and family can focus on the most important bit – partying and having an amazing time!
ABOUT THE AUTHOR
Jon Beck, founder of Redline DJs & Entertainment, is a self-confessed music nerd. As lead singer in an electro-pop band he has supported acts including Erasure and the Human League on their worldwide tours, while also playing at Bestival and Secret Garden Party. Jon is also lead DJ for the world's only Bruce Springsteen-dedicated club night, Hungry Heart. Give him a call or drop him a line via redlinedjs.com.
This article originally appeared in issue 29 of Rock n Roll Bride magazine, a back issue of which can be purchased here. The current issue is now available on the high street or to order via rocknrollbride.com/shop.