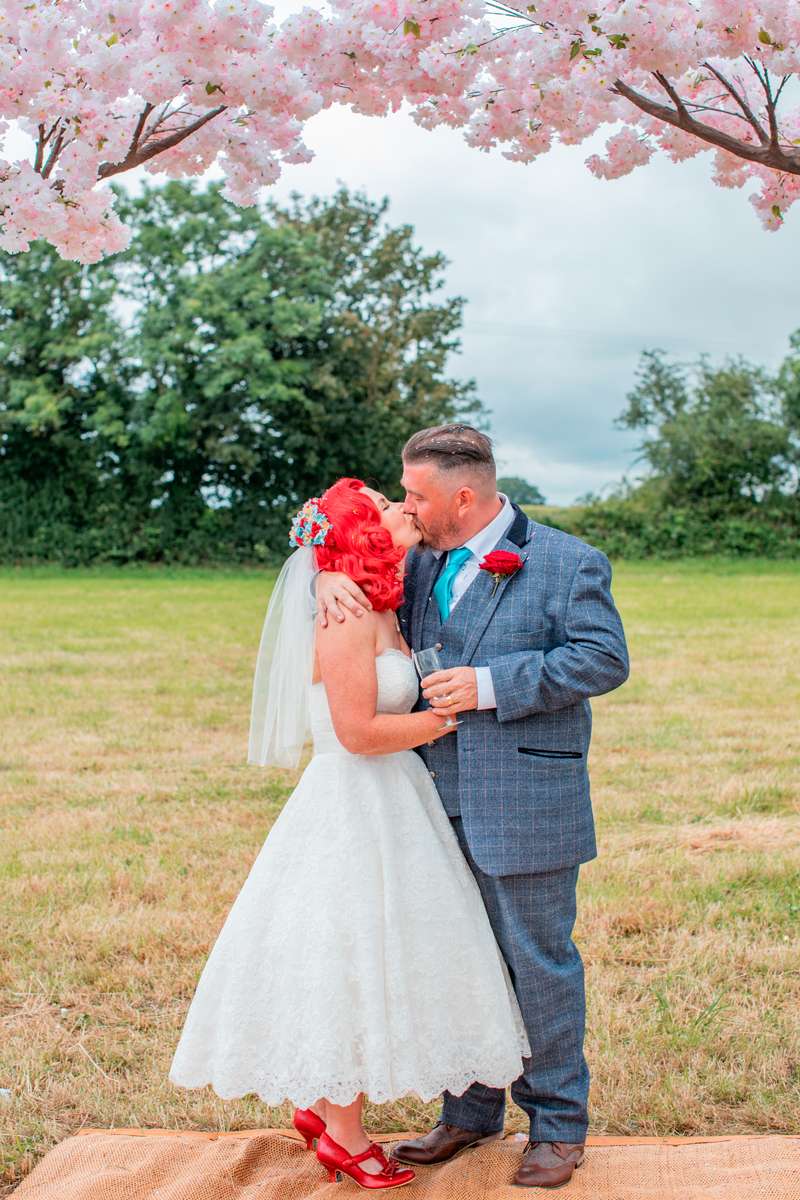 Arlene and Lee love the fifties aesthetic, rockabilly and hot rods. So, when it came to setting a theme for their summer wedding, there was no question what it would be! They chose Tomlinson's Farm Shop and Camping field for both the ceremony and and reception. Although they were the first wedding that had ever been held there, they knew it was perfect for their vision as soon as they visited. They loved the views and the owners were so accommodating – they even supplied the haybales.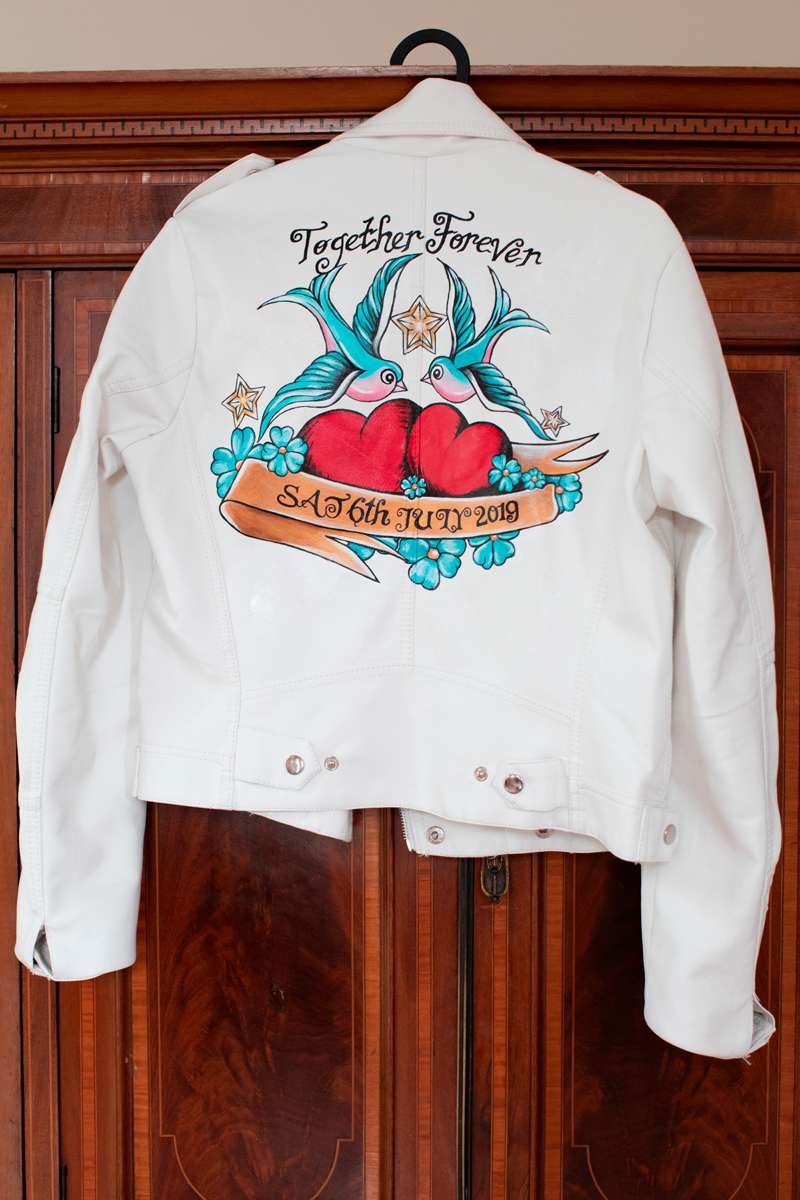 "We have hot rods and are part of a classic car club", began the bride. "I love the vintage pin up look and like nothing more than donning a petticoat and a vintage hair do. We wanted a laid back, personalised wedding that shouted Lee and Arlene. We had a convoy of hot rods all owned by our hot rod club and people camped on site, too."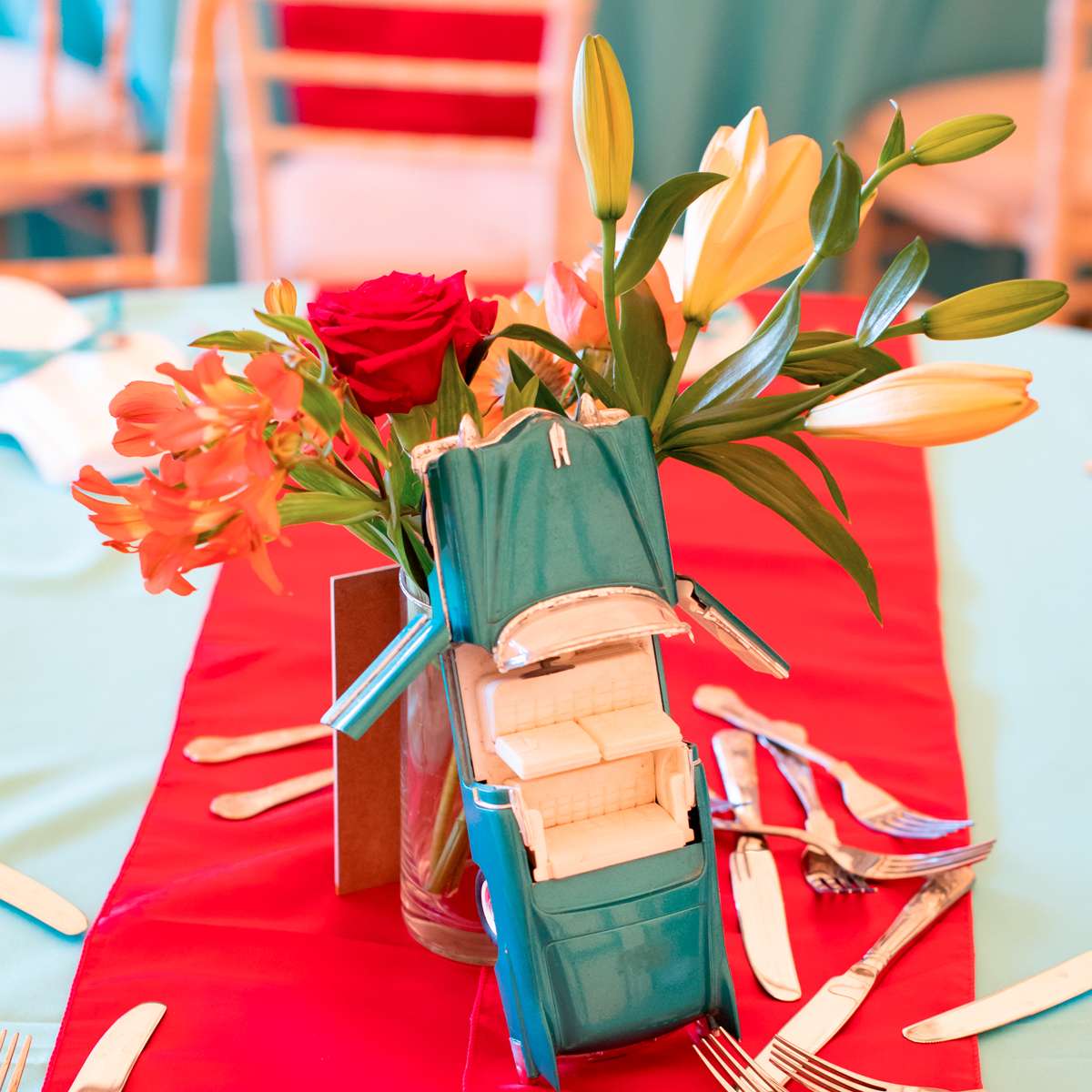 To fit the theme, Arlene wore a short 50's shaped dress made for her by Pink Confetti. She also dyed her hair bright red hair and wore a bright blue and red petticoat. Having an unusual colour scheme did make it harder to find things that worked, but they were pleased with how it all looked in the end!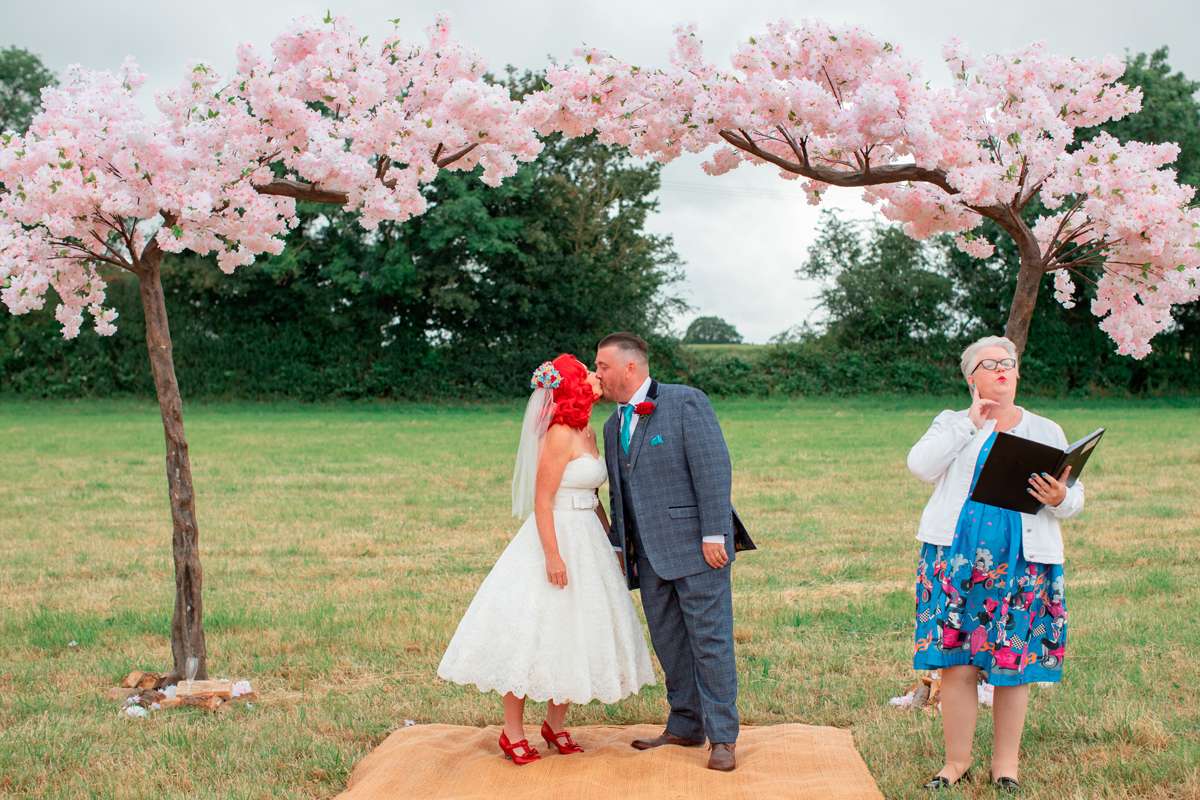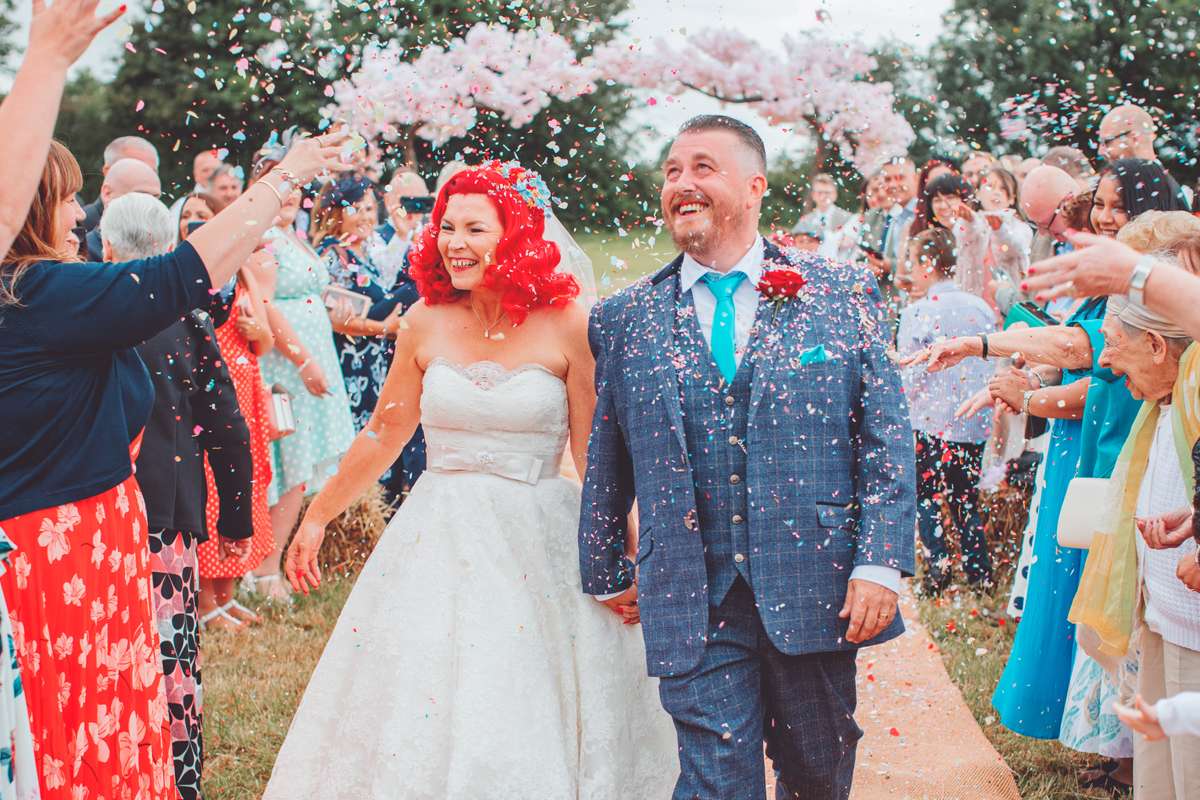 They were legally married two days beforehand at a register office, but they saw this day as their 'real' wedding. They hired Gaynor Stckels, an independent celebrant, to officiate their farm ceremony. "Hiring a celebrant was the best decision we made!" Arlene says. "We had a completely tailored ceremony which included a knot tying ritual to represent our boating life/ We included a ring exchange and our rings were handed down from Lee's granddad and grandma. Our readings were tailored version of Ed Monkton's The Lovely Dinosaur and was read out by my ring bearer, flower girl and my sister, They all took parts and it went down a storm!"
Their advice to other couples is to be realistic with your budget. They spent £26,000 in the end, with their biggest single costs being food and drink for everybody. "Have some in the pot for contingency and don't get swayed by people's opinions – it's your day!"