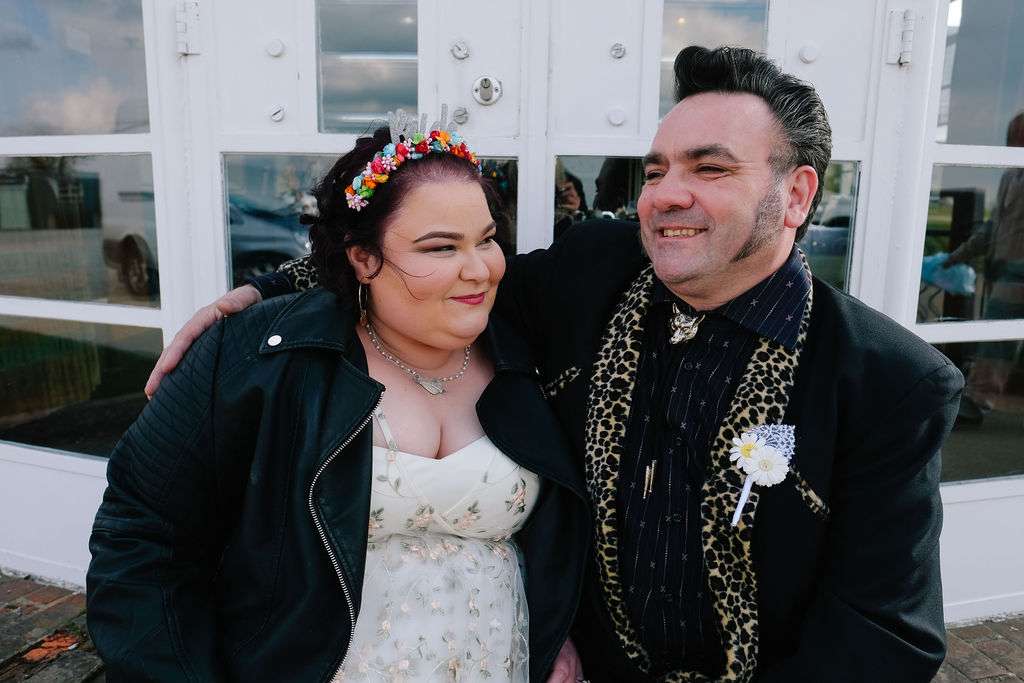 Amy and Darren used traditional weddings they'd been to together to influence what they didn't want from their own big day! Instead, they wanted their wedding to be fun and to feel like one big party. As they're both big music lovers, they focused on their shared interest and the bands they'd seen together to theme the decor. Throw in wedding outfits that reflected their personalities, instead of things they 'should' wear, and you've got yourself a very Rock n Roll Bride worthy wedding where the couple ignored tradition where it didn't suit them, and ran with ideas that made it personal to them!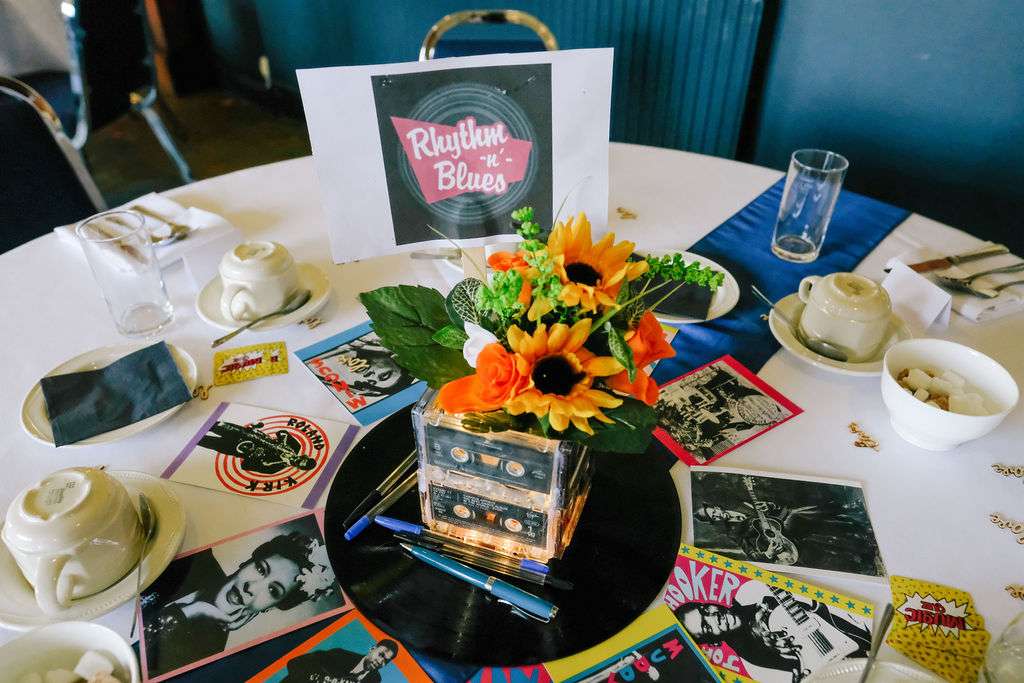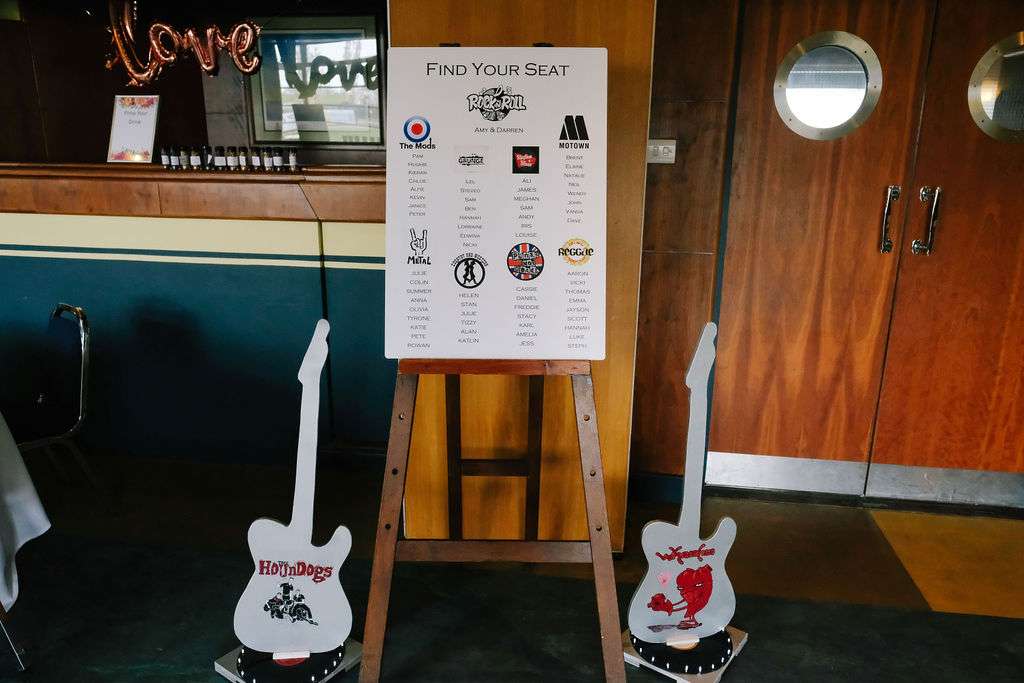 With a £12,000 budget and a long engagement, Amy and Darren were finally married in April 2019 and this part of the day was traditional; they had a church wedding, which they'd both always wanted, and Amy was given away by her dad. They had a religious ceremony and readings, and a confetti exit. Their reception was where they really let their personalities shine through.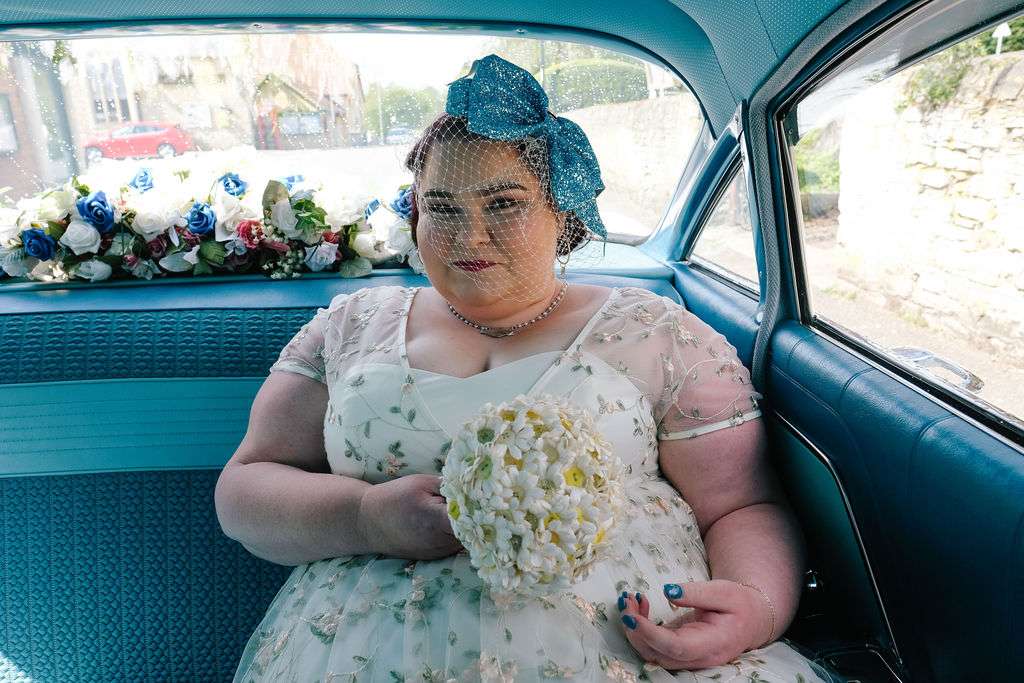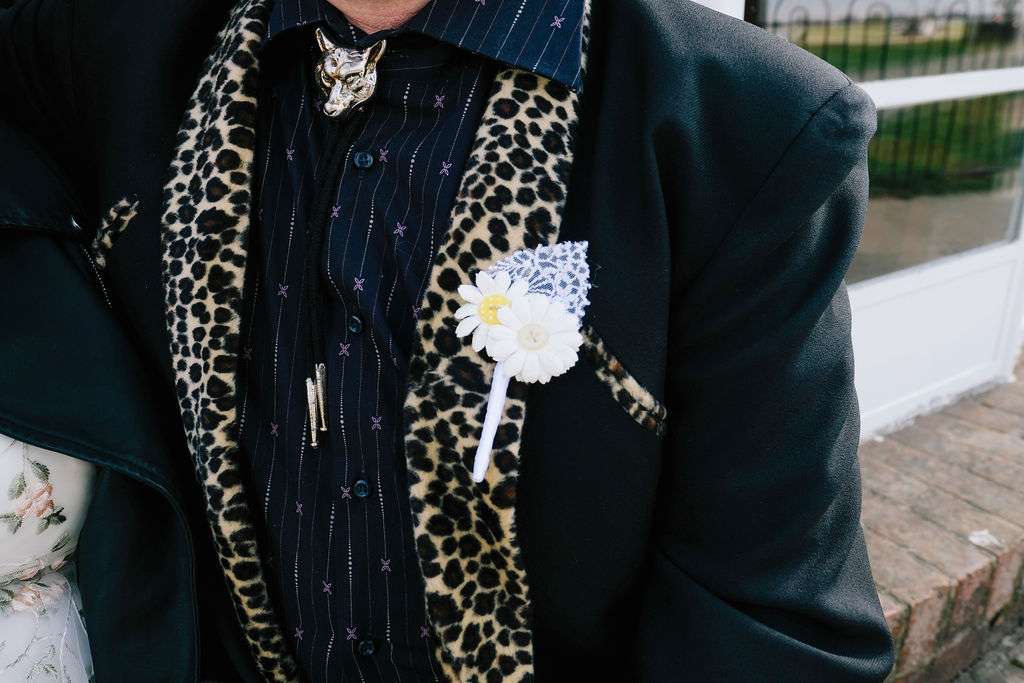 Held at the Aviator Hotel in Sywell, the 1930s set the scene perfectly for a Rock n Roll reception. The majority of their decor was DIY – Darren made centrepieces out of vinyls, cassette tapes, fairy lights and fake flowers, and each table was a different genre of their favourite music. He also bought second hand guitars, stripped them down and painted them with designs of all the bands they'd seen together, including the band they hired for their reception – a local Rock n Roll band that they'd seen together in a bar and knew would be perfect for their day. The band signed the guitar and they now have it as a lovely memento of their day.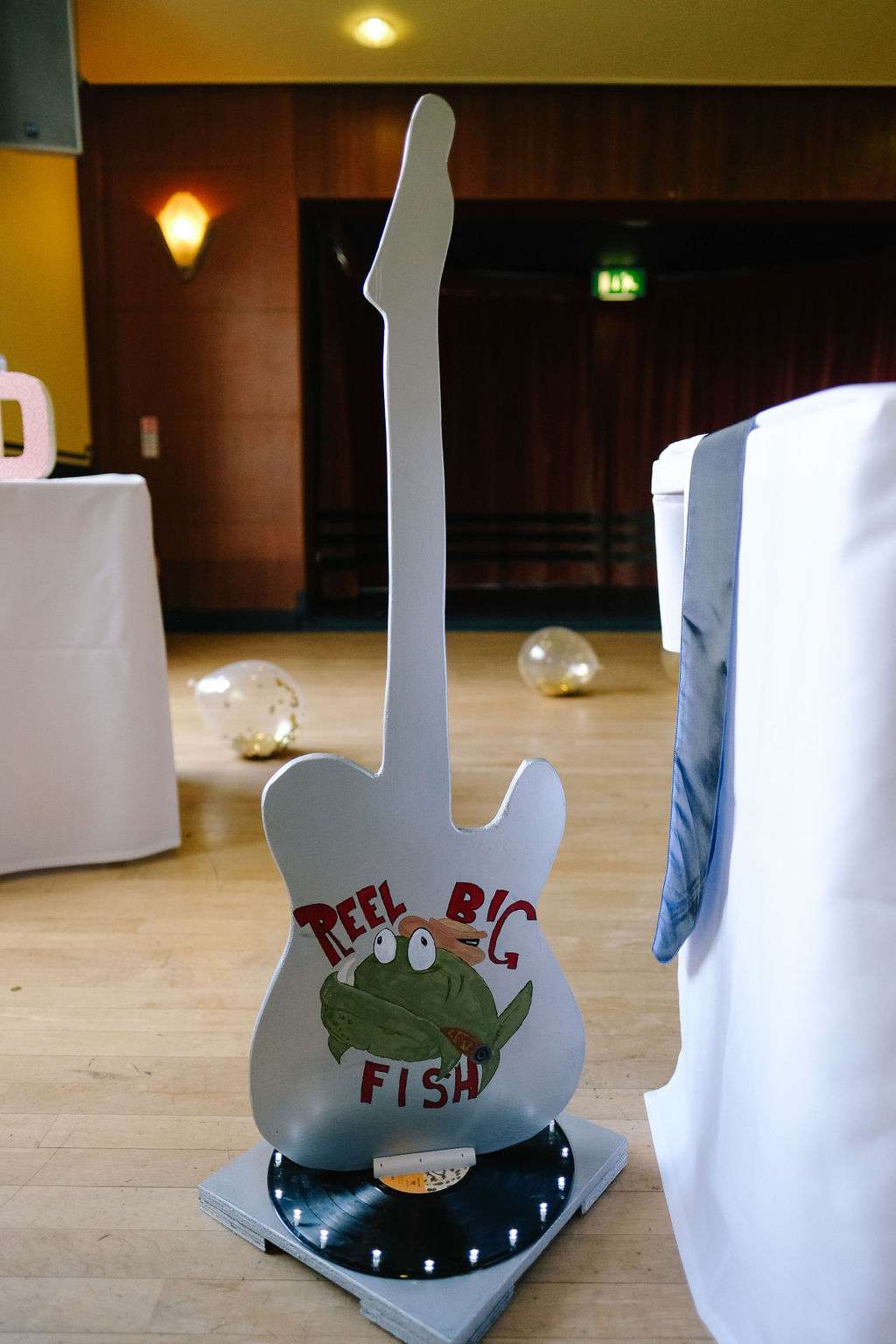 Their post box was an old amp, with the insides taken out and a hole cut in the top. They made sure their guests were well entertained, with lawn games for the adult and activity books for the children. Their guests were also treated to an unusual wedding favour – in their RSVPs, everyone was requested to draw a picture of themselves. Amy and Darren turned these into tea towels, the type that everyone remembers bringing home from school, as a gift for each of their guests. "We wanted something that everyone would use and would remind them of our day," explained Amy. "Everyone said what a lovely idea it was, so we're glad we did that!"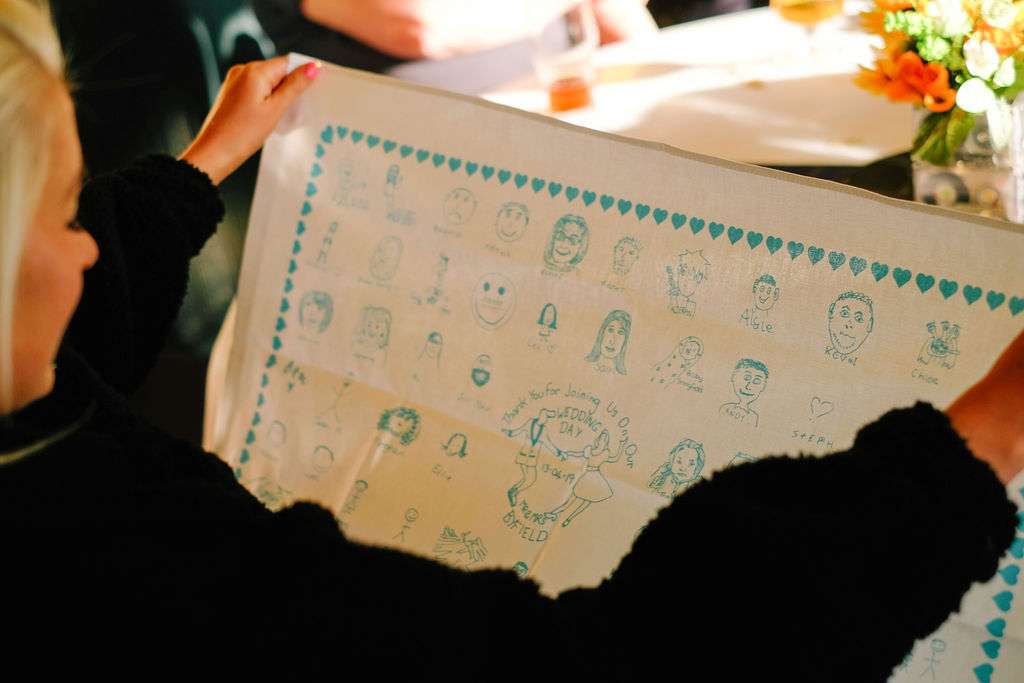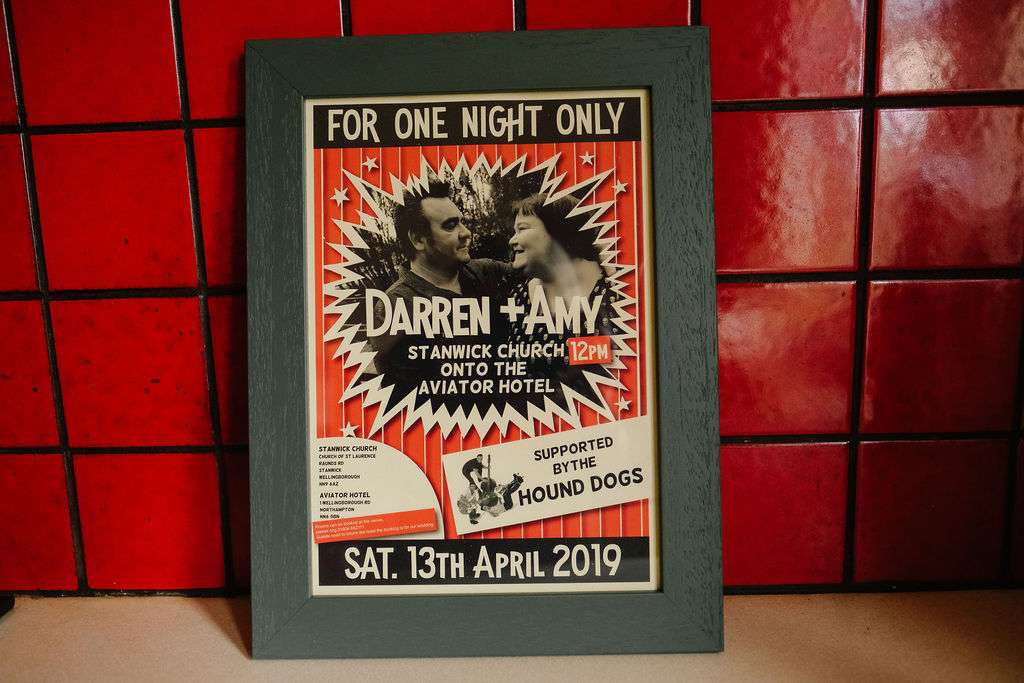 Amy and Darren's advice to future brides and grooms doing a lot of DIY is simple – start them early! "Time management isn't either of our skills anyway, and in the end it did become quite stressful trying to get everything done. It's hard to know when to book things too, so start with your most important bookings first – for us, venue and photographer – and then work from there."