Shot at Riola San Gabriel in Alcolecha near Alicante in Spain, this editorial is sure to inspire you if you want something more on the opulent, or over-the-top side for your own big day. The team behind it were inspired by the extravagance of Gucci's shoots when they put this one together.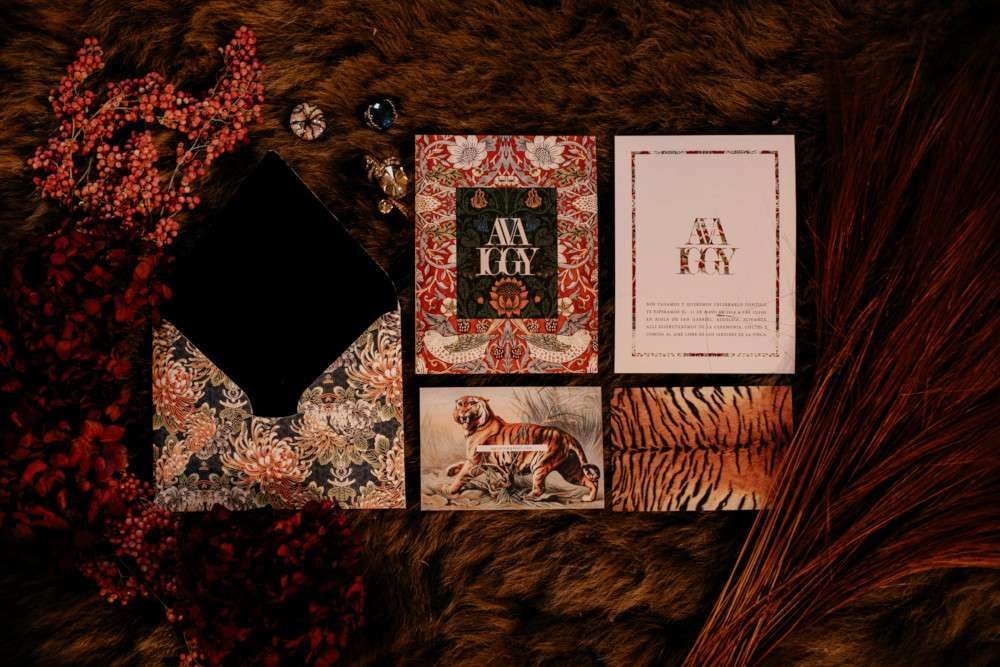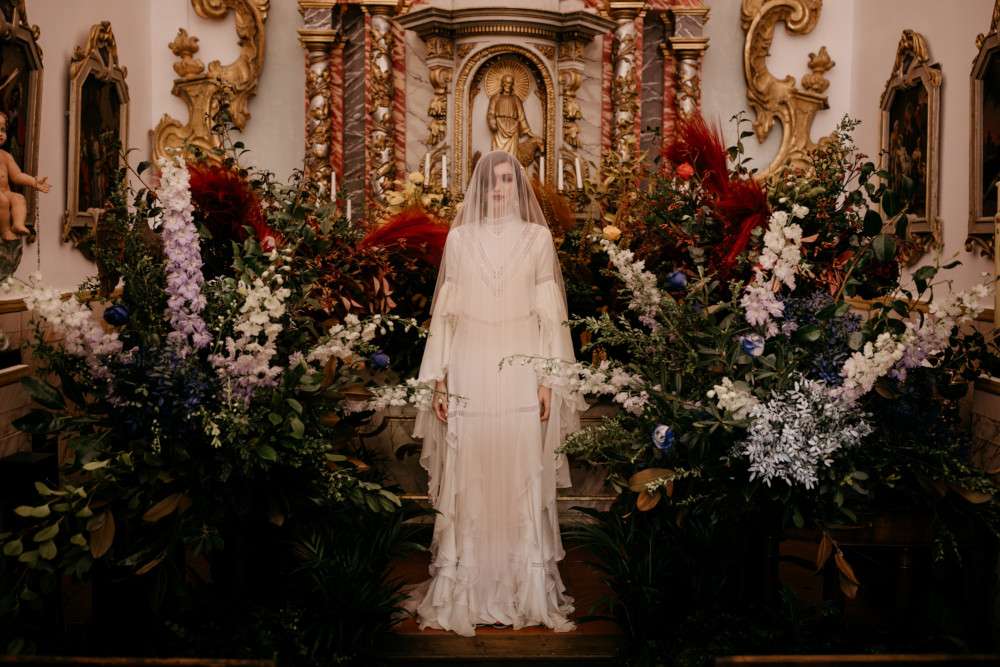 The location also helped them set the tone of the imagery, particularly the pictures and statues throughout the venue.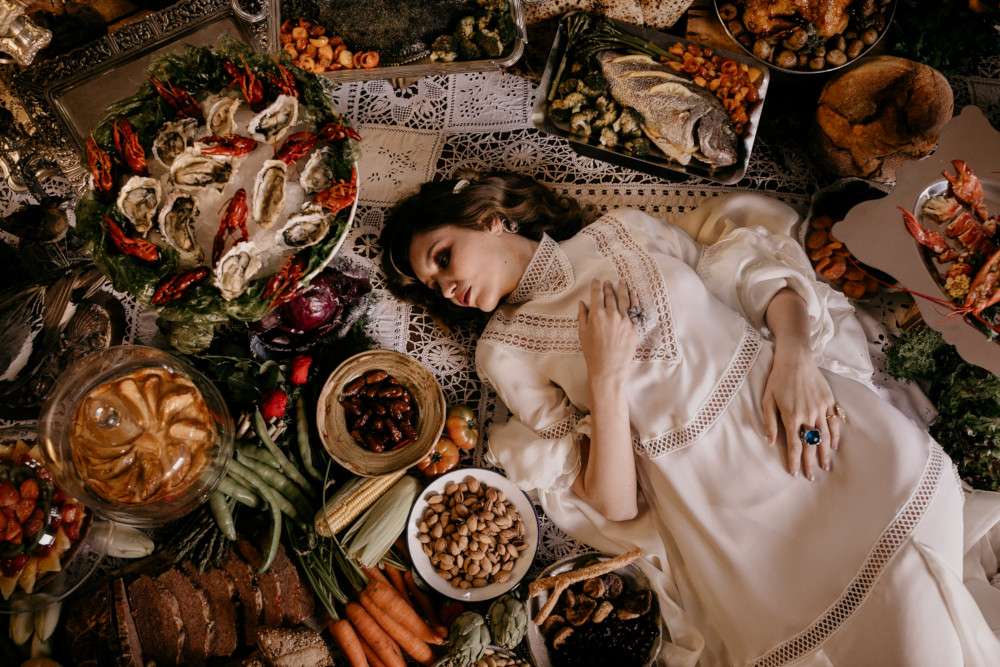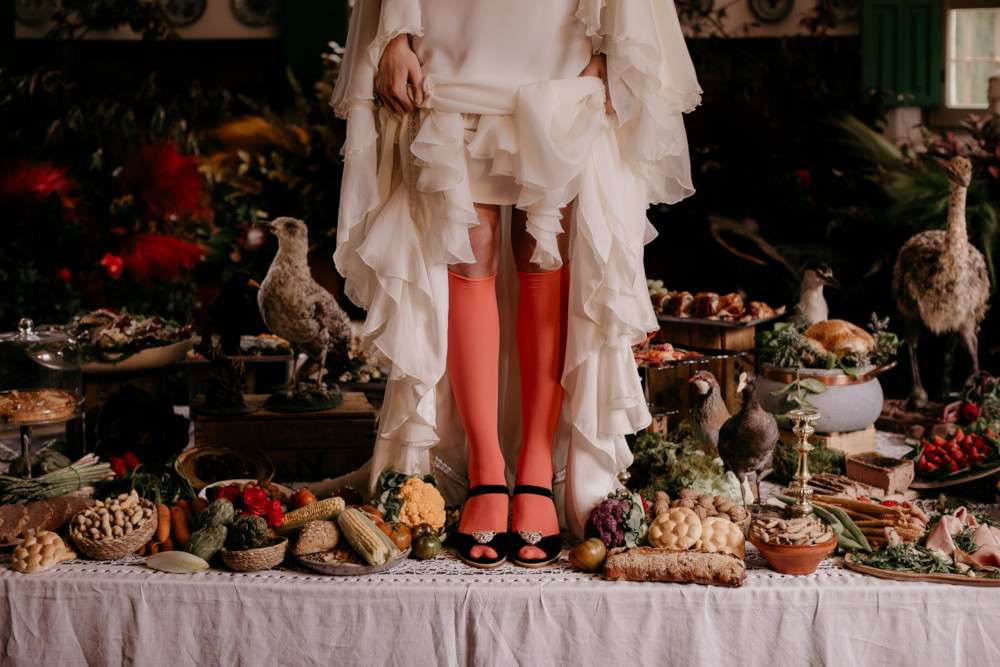 "We wanted this shoot to reflect a young couple with a strong personality" explained Spanish wedding planner Paloma Cruz. "There were no rules. We also wanted it to be quite camp and to reflect extravagance and excess with great sense of humour."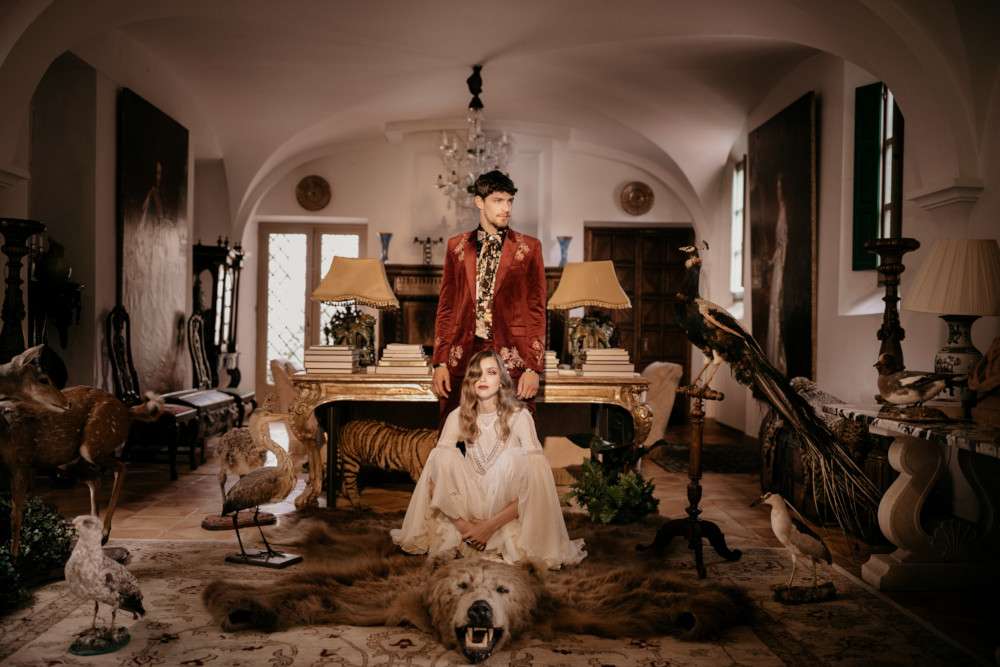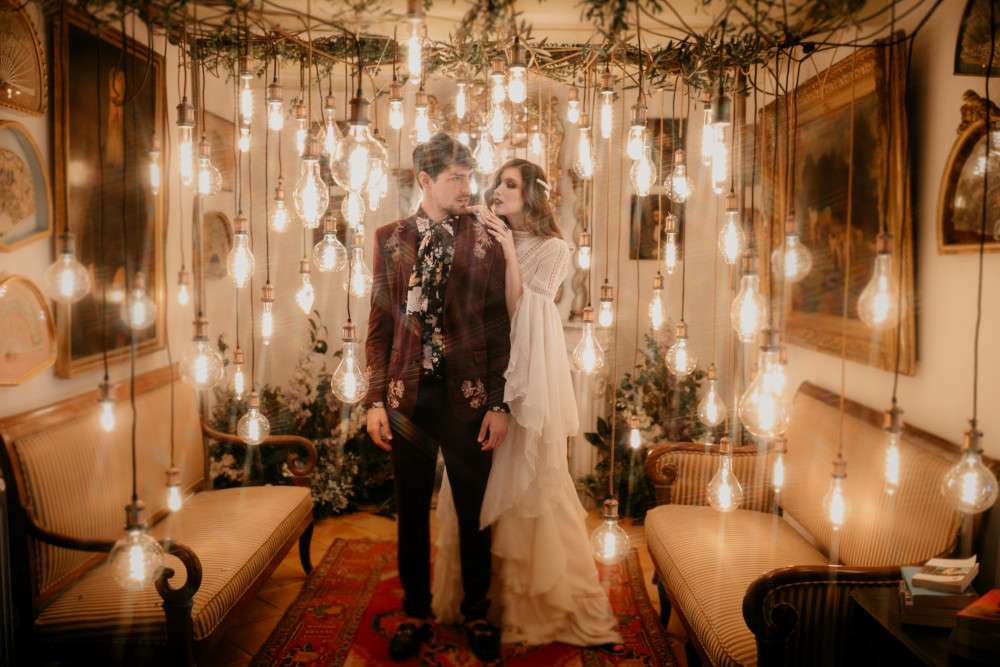 The dress, designed by Rubén Hernández, was designed to feel whimsical, free-flowing and most importantly, to be comfortable to whatever bride chose to wear it. "We wanted our move, to be able to move, dance and be herself. We also loved the embroidered back detail."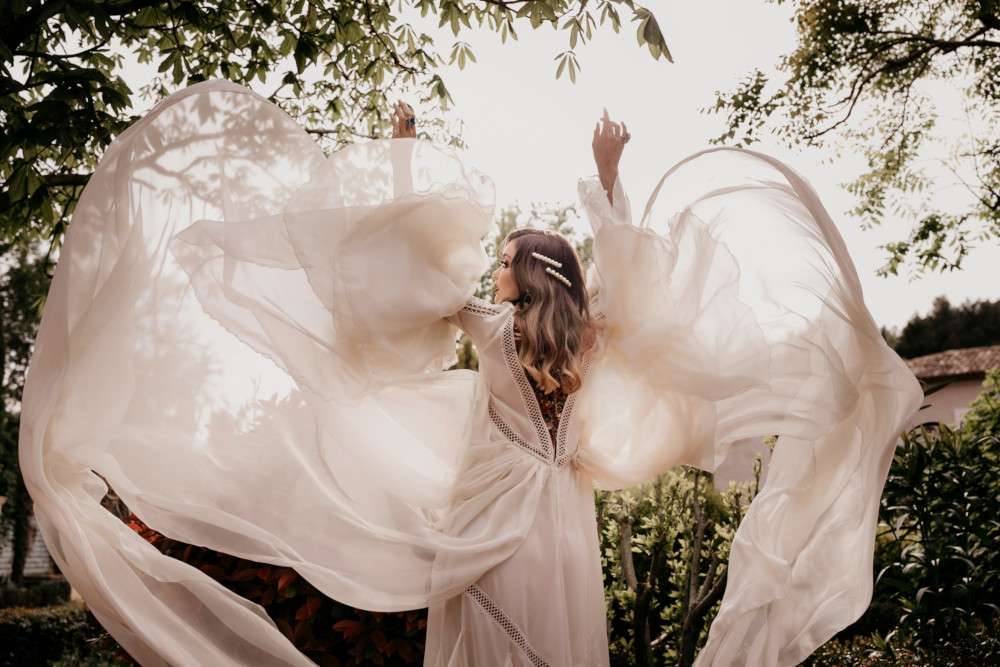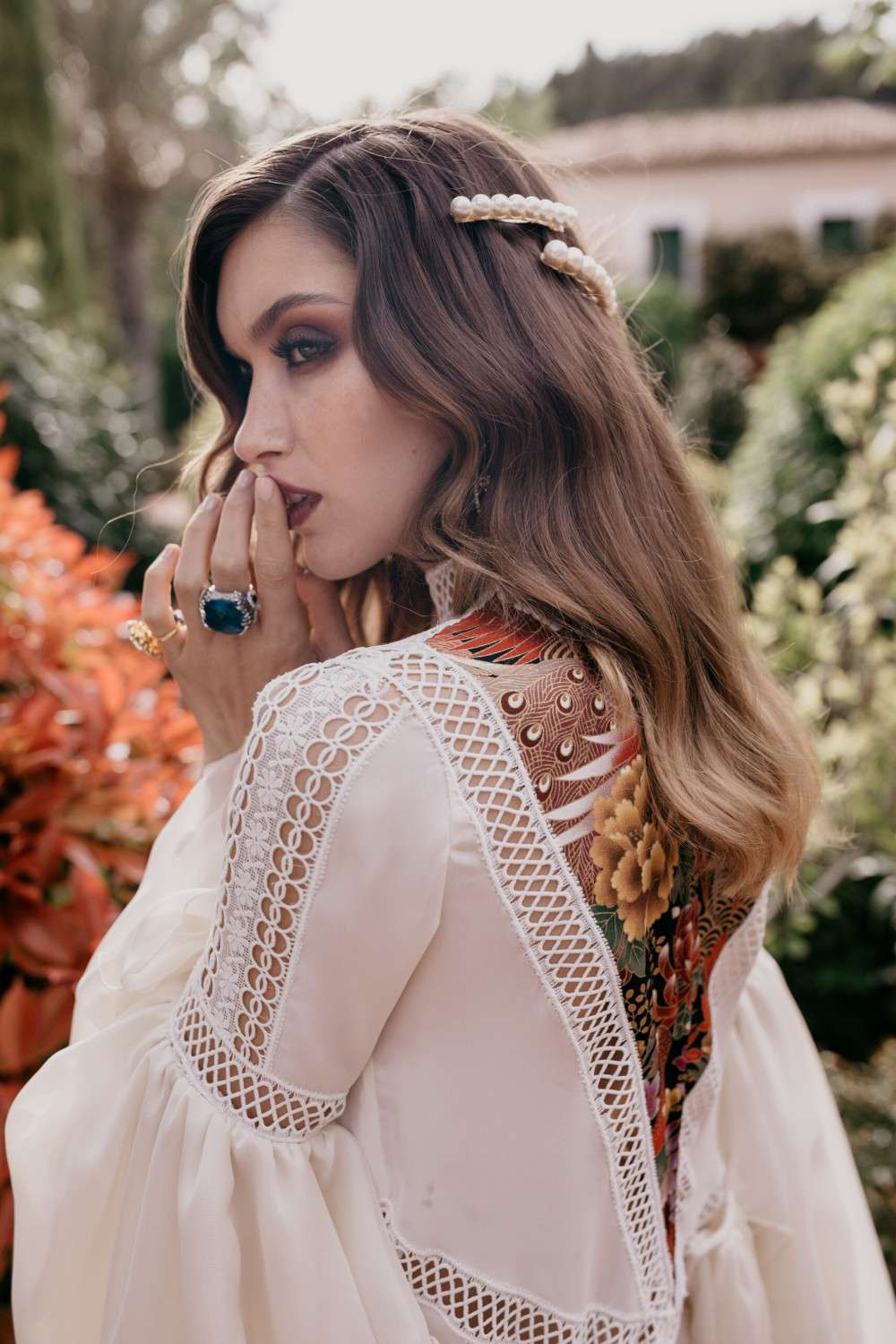 I don't know about you but I am SO HERE for a wedding theme that's all about the party, the fun and being a little bit weird…! Who's with me!?