Leanne and Jason just wanted something easy for their wedding day – something that focused on just the two of them, with no pressure other than getting some rock star photos on the way!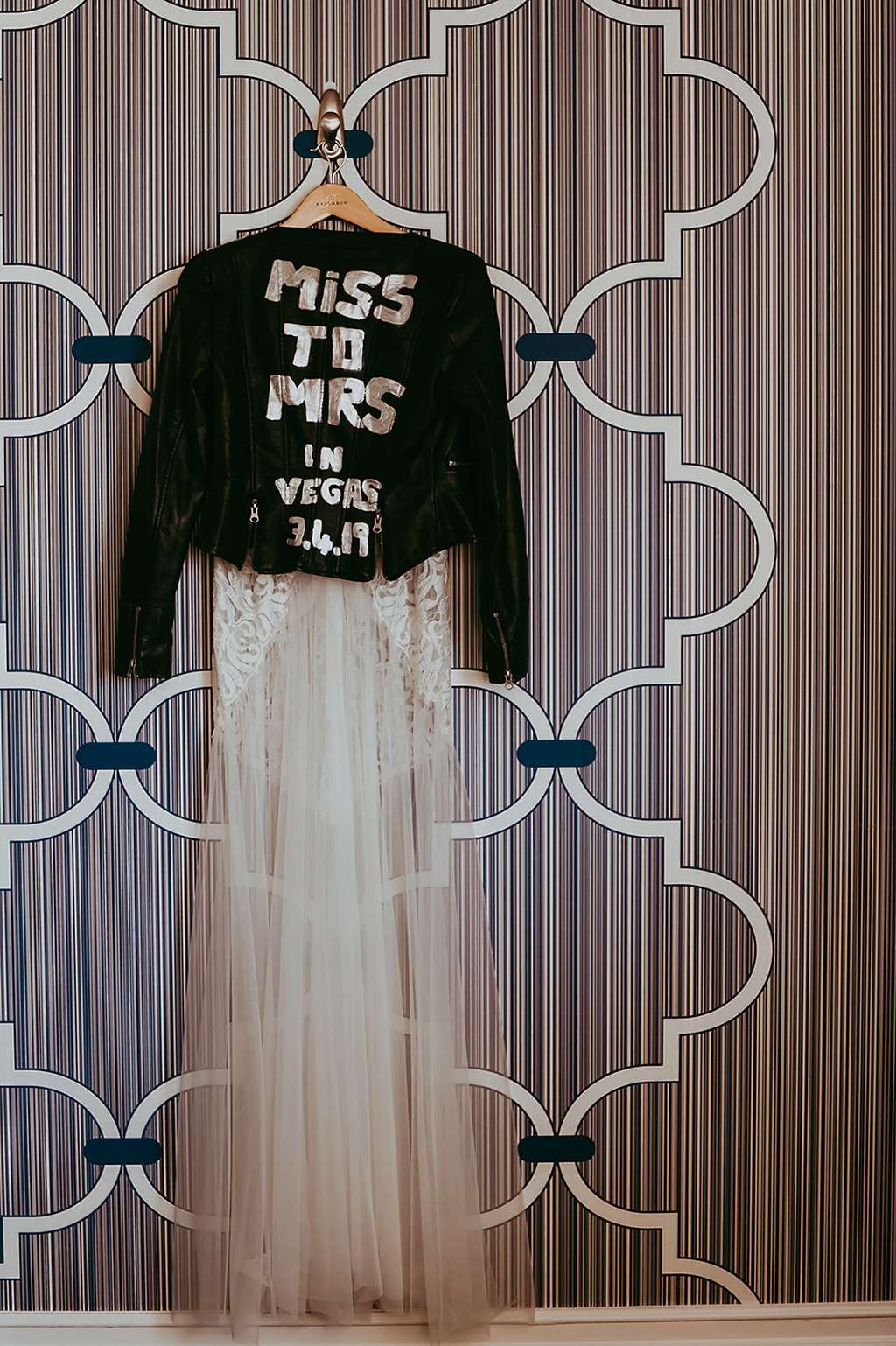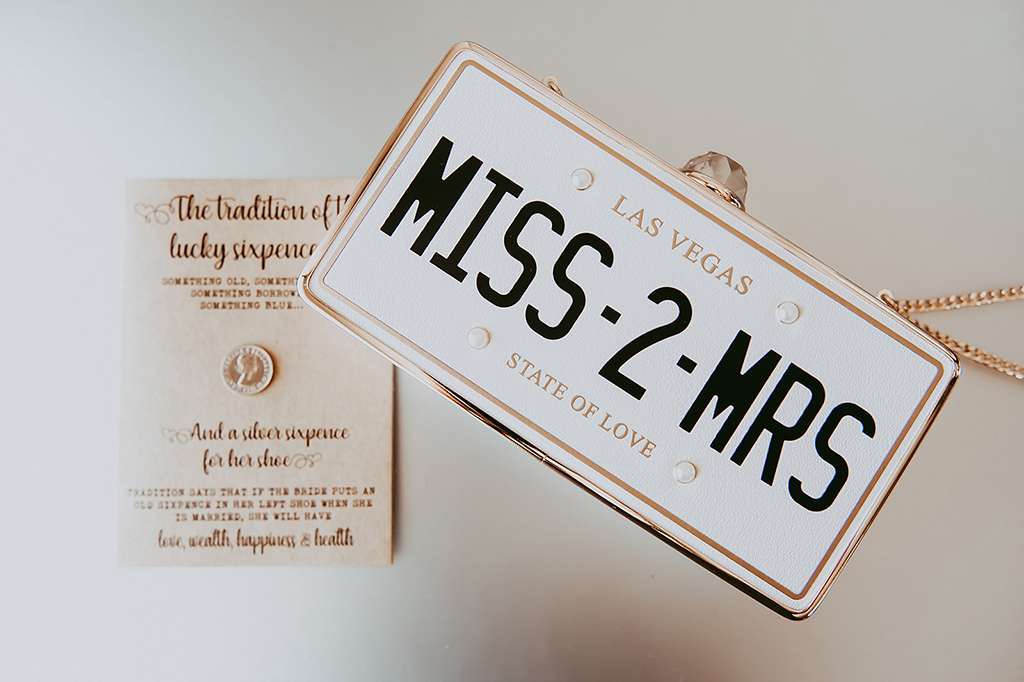 As massive fans of The Hangover, the knew that there was nowhere else in the world that they would rather elope to than Vegas! "We wanted an epic holiday out of it and just to go with the flow," said Leanne, "so made very little plans and winged 90% of the day. We didn't really set a budget, knowing that whatever we did it would cost us less than a traditional wedding in the UK and we'd have an epic time to remember!"
Leanne picked a pale pink Wild Heart Bridal two-piece dress from a boutique local to her in Rochester, Kent. She paired it with Rainbow Club pumps and an old leather jacket that she painted herself. They packed props like smoke bombs, butterfly shooters and colourful confetti to help achieve the sorts of shots they wanted for the bridal shoot, and Leanne dabbled in DIY with customising champagne flutes with bride and groom stickers too. The rest of the details came as art of their ceremony package deal so it meant very little fuss, which suited them perfectly.
Leanne and Jason were married at Chapel of Flowers; a simple, package ceremony that actually ended up being way more emotional than they imagined! "We wrote our own vows," explained Leanne. "Having no guests it was an opportunity for us to be completely vulnerable in front of each other. Jason isn't the most romantic type and he shocked me that he couldn't stop crying! We both struggled through getting our words out, turned around and both the minister and our photographer were crying too!" They exchanged rings, a kiss and then lit a candle.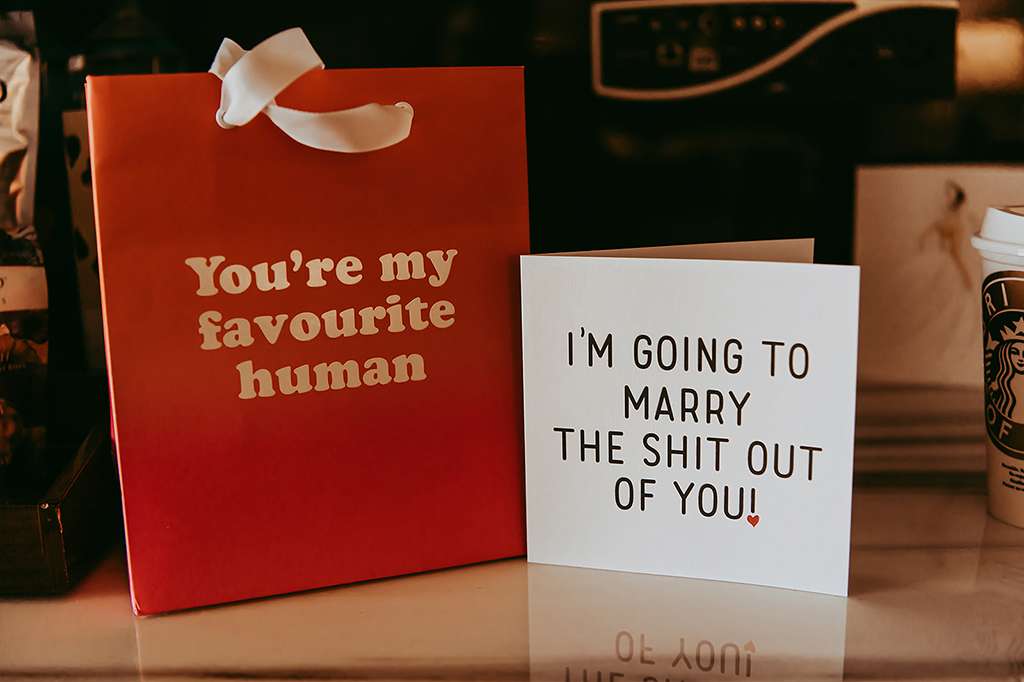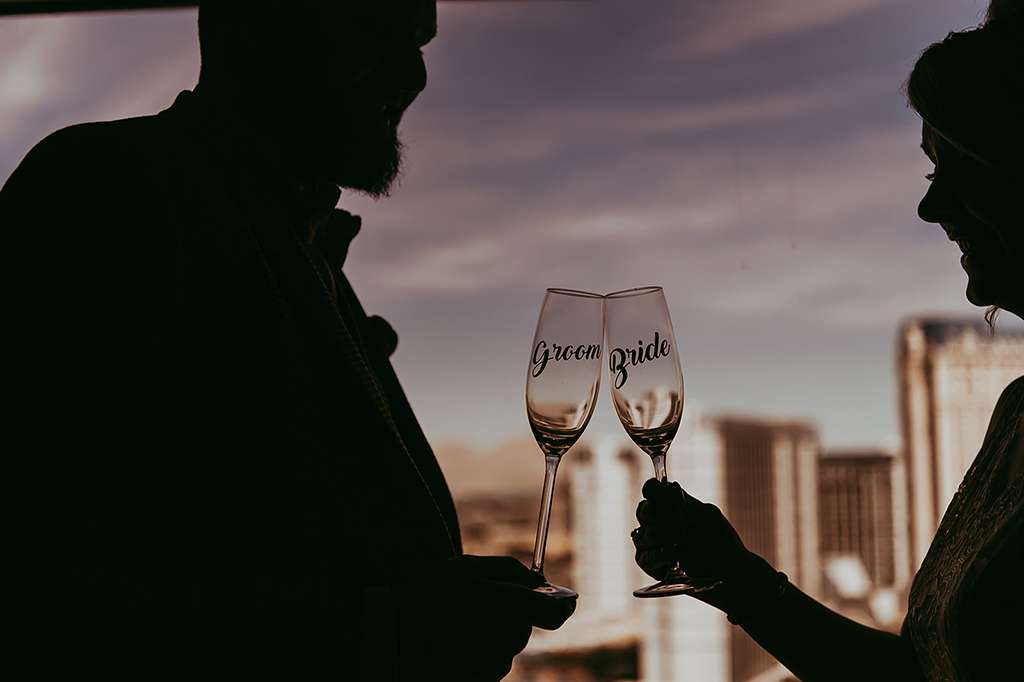 Their 'reception' plans were very loose – in fact they didn't plan anything after doing their post-wedding shoot! "We hadn't eaten all day," said Leanne, "and got so drunk on champagne during the photos that all we wanted was burger and chips!" They hotfooted it down to Wahlburgers for dinner before going for a gamble at their hotel, the Bellagio, and finishing the night on the high roller wheel at the Linq Hotel.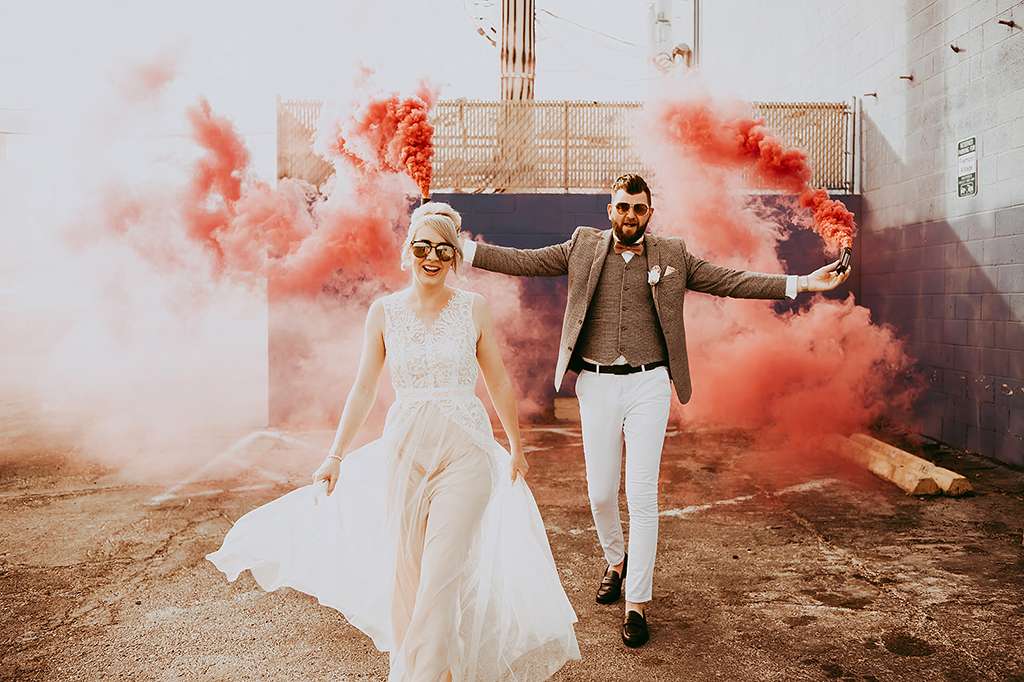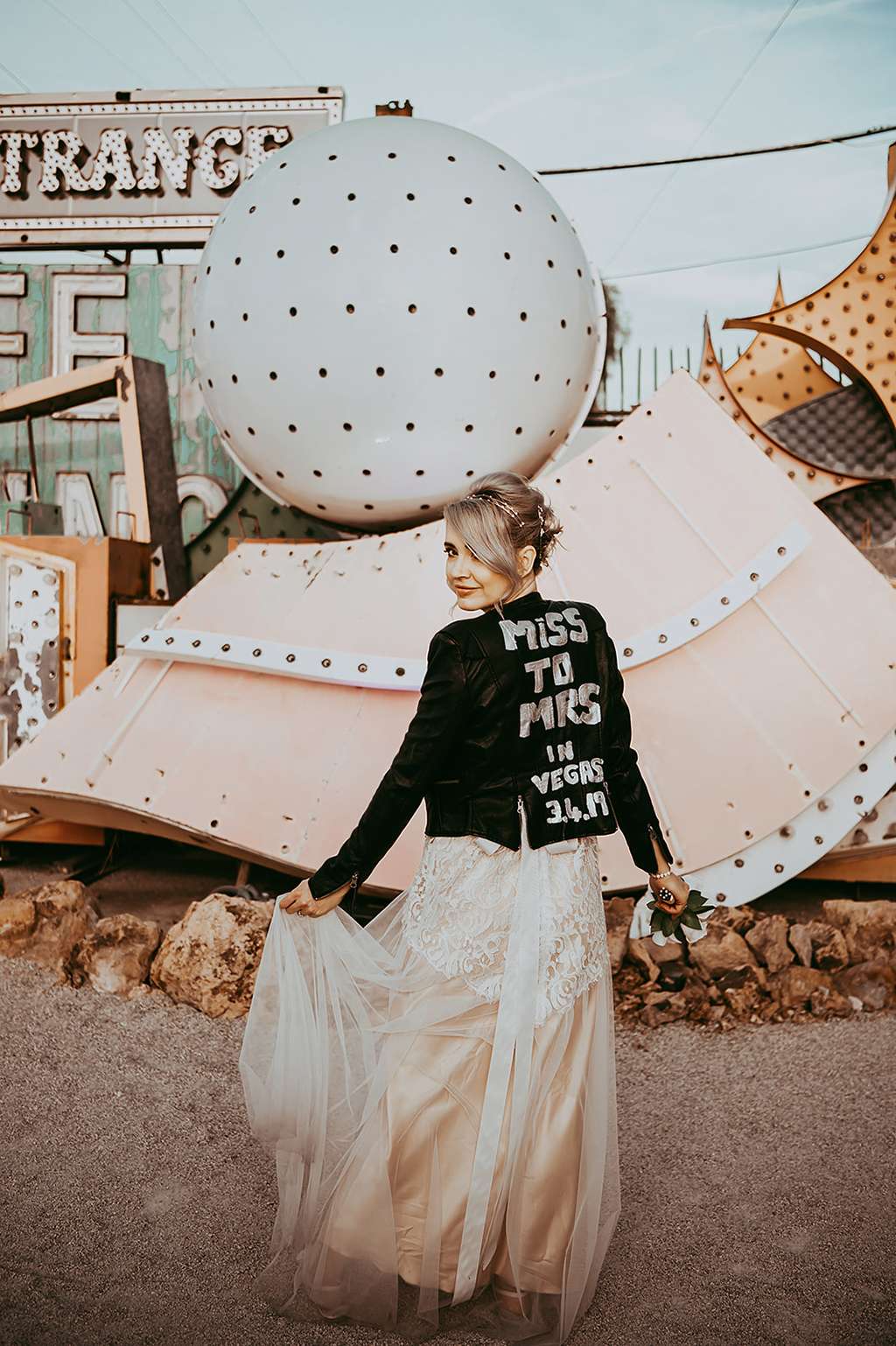 Leanne and Jason's main advice for other couple's considering eloping to Vegas is to make sure you hire a photographer who knows the area well. "Jamie was indispensable," said Leanne, "She let us know the best areas to achieve the shots we wanted, guided us with what times to do everything so that the light would be best and planned our route to make the most of the time with her instead of sitting in traffic! After a few days in Vegas I realised my initial thoughts of what we first wanted were definitely not doable so having Jamie's expertise to guide us really was invaluable."