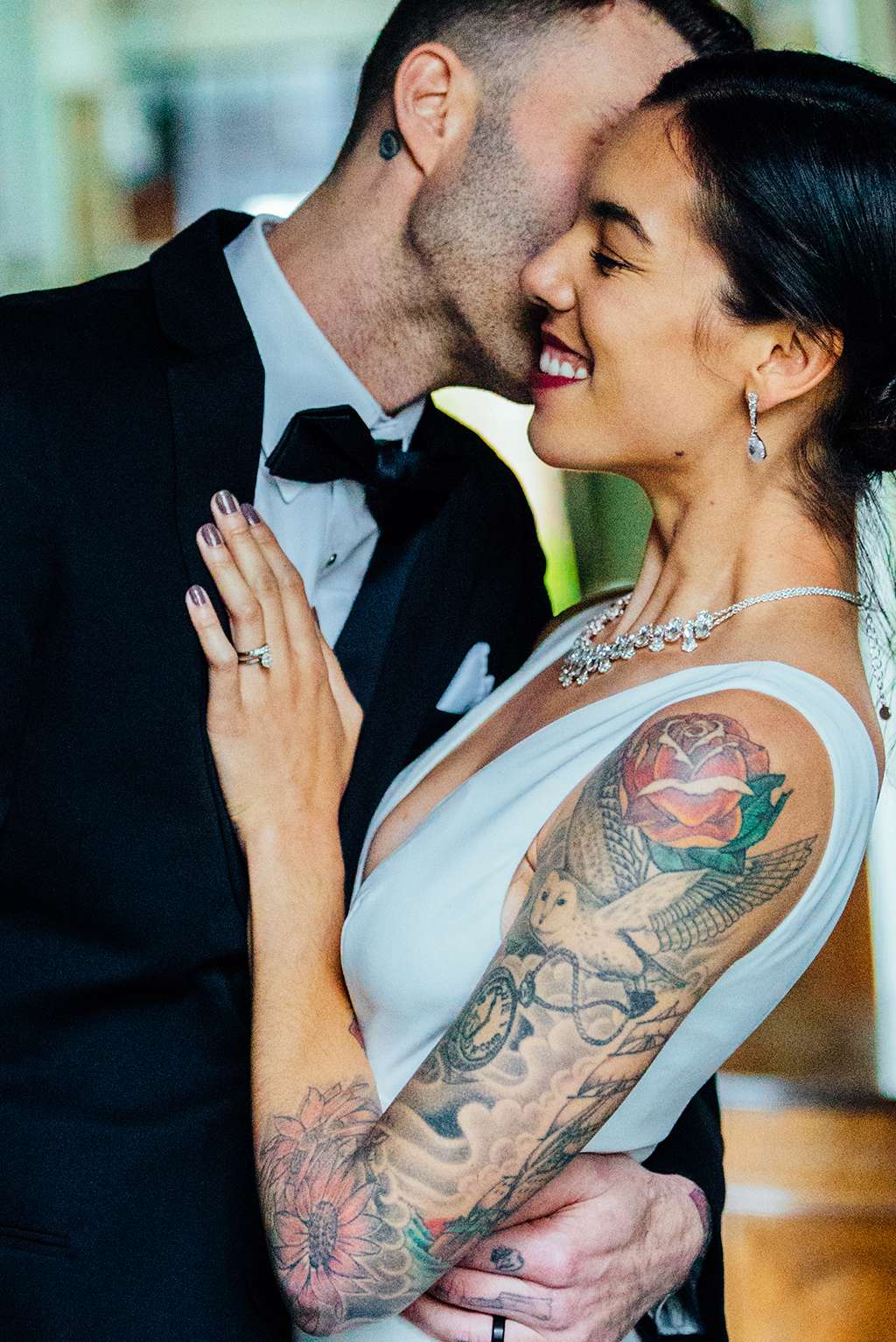 Andrew and Ariana met just over five years ago at a tattoo shop in the Lower East Side neighbourhood of New York City. The owner of the shop, a mutual friend, had been scheming for months to try to get the couple together and the timing finally worked out on Andrew's birthday in 2015. They spent the night dancing and making out at a dive bar downtown and that was it – from that point on they were inseparable. Their next date, just three days later, lasted for thirteen hours. "We knew that was it" said Ariana.
When it came to planning their wedding day, they knew that they wanted to keep things simple and modern, knowing that their venue – the Metropolitan Building – had all the special details and vintage accents to make it unique. Also as Ariana work in event production for a living, she knows exactly how exhausting and stressful planning an event can be.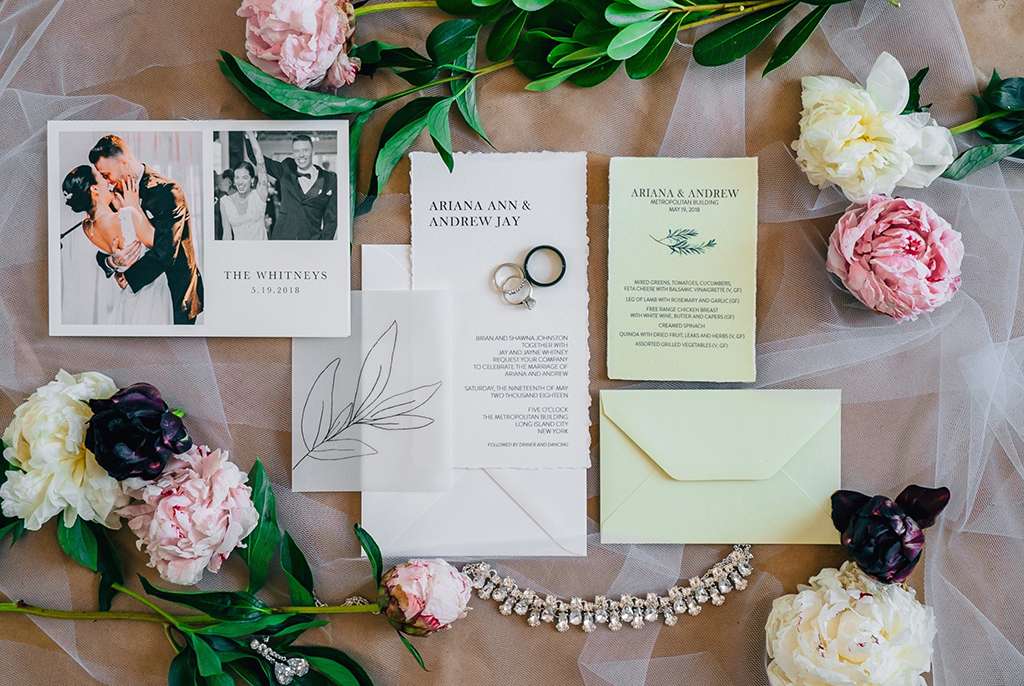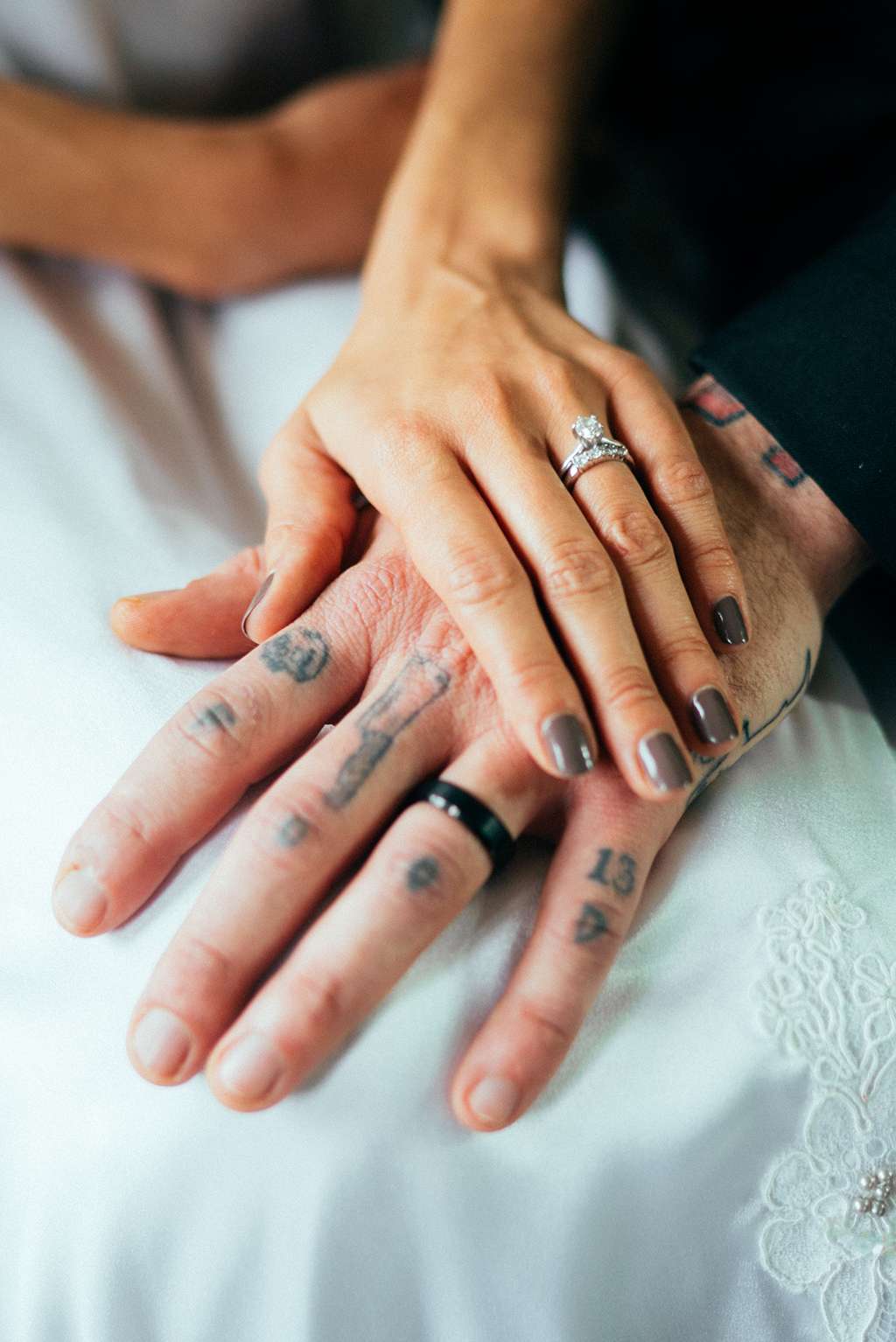 "My goal with our wedding was to keep everything as simple and stress-free as possible. We wanted to be able to enjoy every minute without having to worry about tiny details and manage multiple vendors all day, so we chose a space that was as all-inclusive as possible. Our venue offered a vast collection of antique furniture to decorate the space, and we selected pieces in soft greens, pinks and grey to adorn the space. Because the venue was so quirky and intricate, we didn't need much to bring it to life."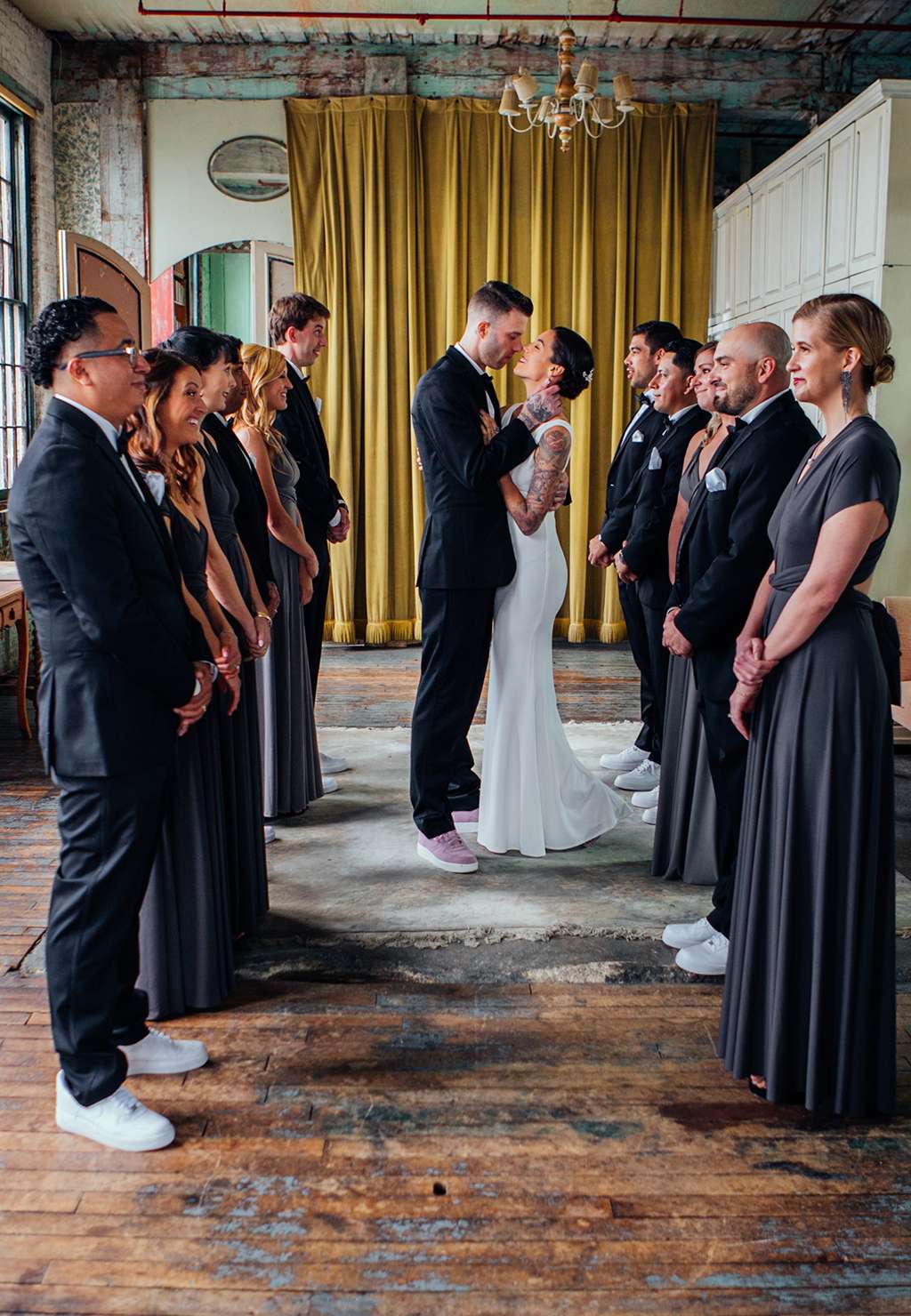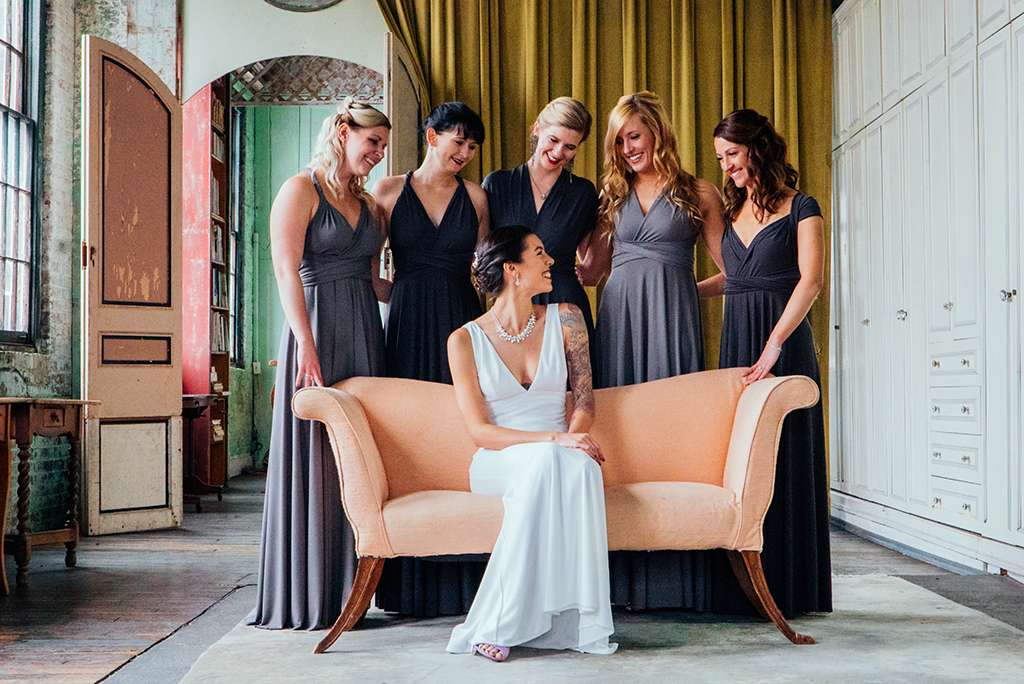 That's not to say that having an all-inclusive wedding didn't mean it wasn't incredible personal to them. They incorporated special DIY details and personal touches that they knew would make their friends and families feel warm and fuzzy inside.
For the ceremony, Ariana wore her mother's vintage wedding dress that she wore when her parents got married in 1983. She worked with a tailor to modernise it and alter it so it would be the perfect fit for her own wedding. The ceremony itself was officiated by a close friend, which the couple said was the best decision ever. They also wrote their own vows, and held back tears while relaying them to one another. "As soon as we kissed," said Ariana, "our DJ kicked on the cult favourite by The Darkness, I Believe In A Thing Called Love. It set the tone for the rest of the reception and put everyone in the mood to party!"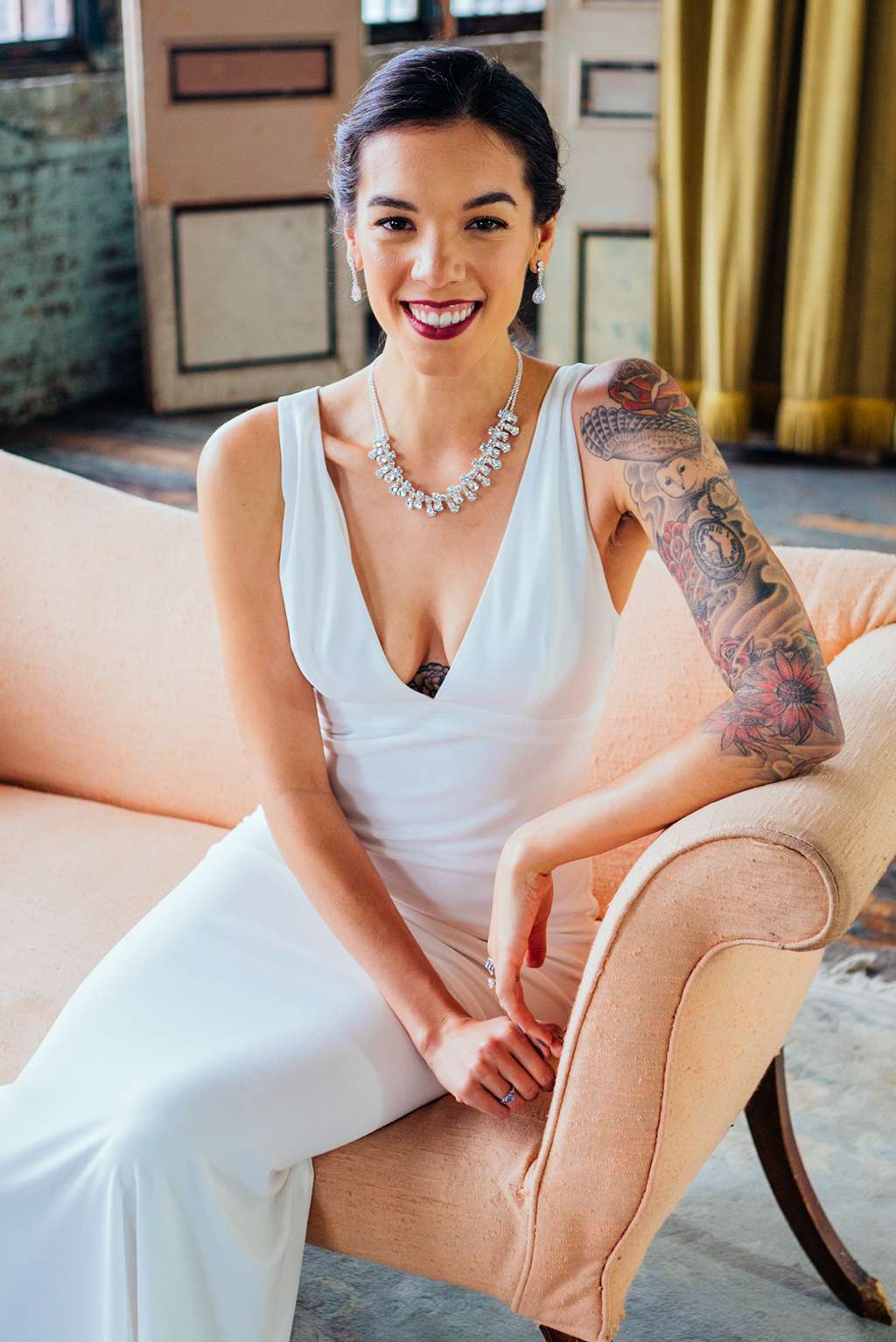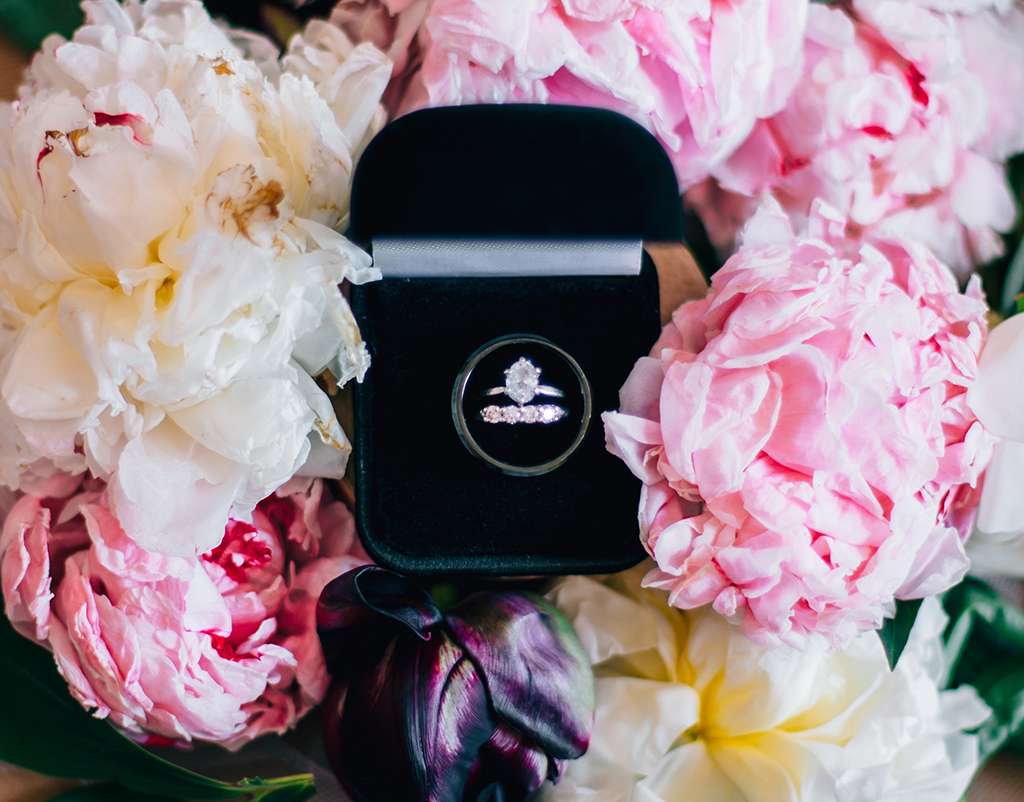 Ariana has always loved craft projects, so incorporating some DIY into their wedding was a no-brainer. "Starting with the centrepieces, I knew from the beginning that I didn't want florals, so I decided on a modern style centrepiece made of delicate string orbs, greens, and votives. With the help of my mum and grandmother, we made about 250 white, grey and black string balls by hand in the weeks leading up to the wedding. My favourite DIY project, however, was making a collection of oversized peonies to accent the lounge space during our reception. With cement, chicken wire, tissue paper and Mod Podge, I made a mini garden of flowers landing from 5' to 8' tall to create a fun photo op for our friends. Some of them even took one home at the end of the reception."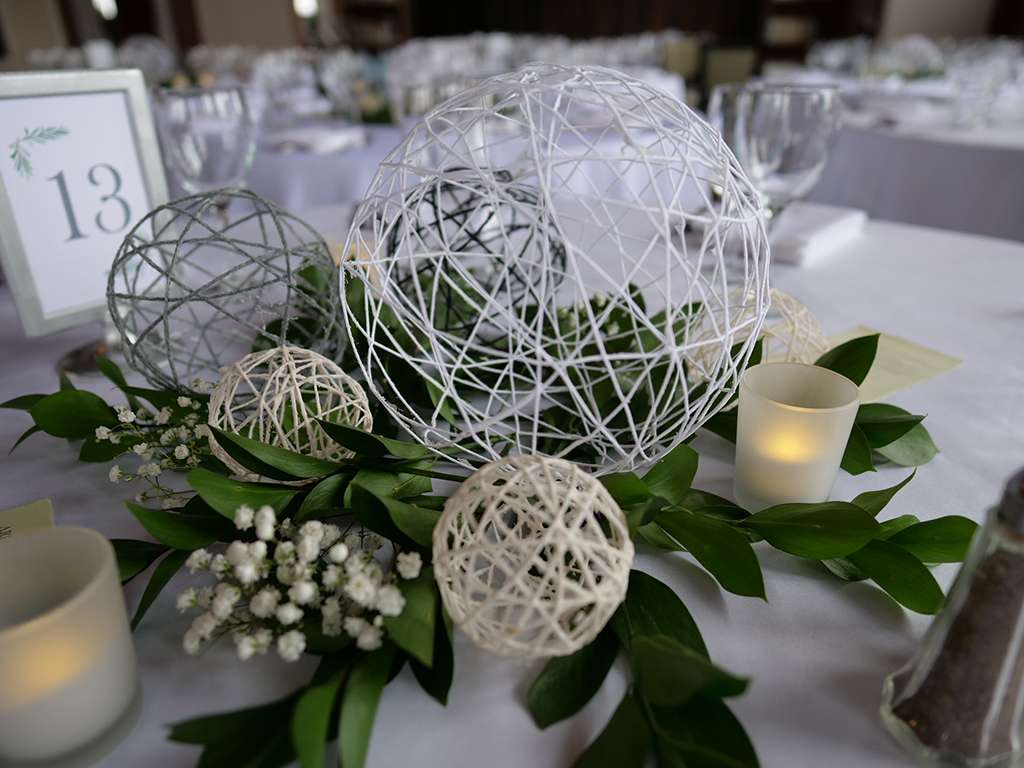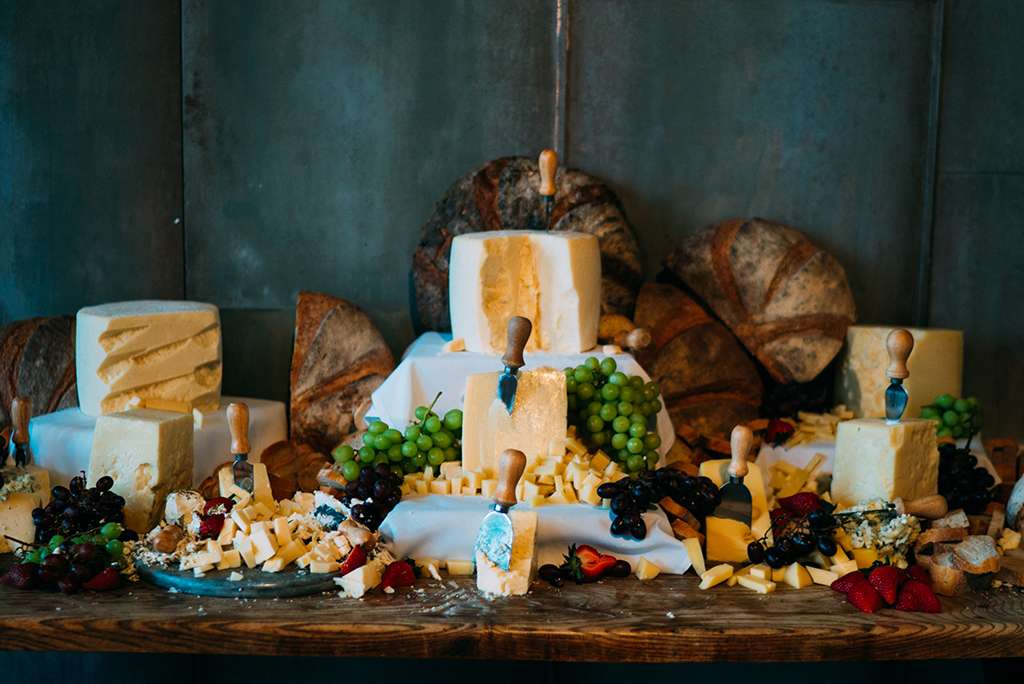 Andrew and Ariana's favourite thing about planning their wedding was having the opportunity to make it unapologetically their own. "We included everything we needed, and eliminated all the extra, unnecessary details that we knew weren't important to us. Don't feel the need to include specific customs or traditions if they aren't important to you," Ariana advises. "If you spend the whole day worrying about details that you never cared about in the first place, you're never going to be able to enjoy yourselves! Do it your way and don't let other people tell you what you do and don't need."