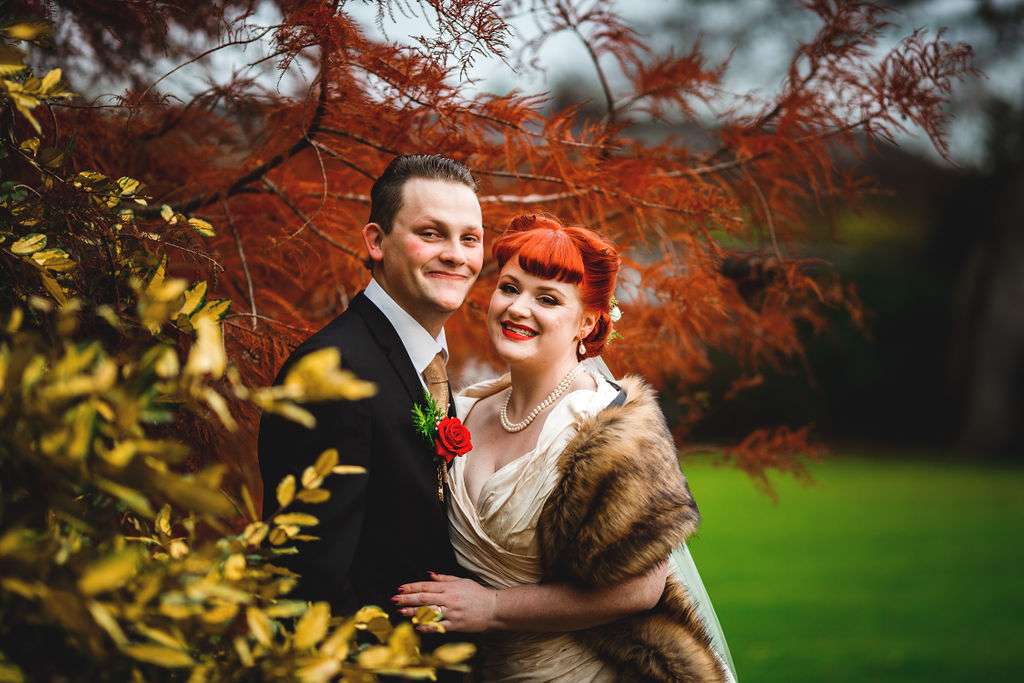 Sarah loves decorating her and Richard's house for Christmas, so this drew the first inspiration for the couple's November wedding day. "We wanted a family friendly, rustic yet glamorous, cosy and romantic winter wedding," explained Sarah. "I love decorating the house for Christmas with rustic, old fashioned decorations and lots of winter foliage, and wanted to capture that coziness for our wedding. I also love all things vintage, especially 1950s and Rockabilly, and had to give a nod to the styles I love so much."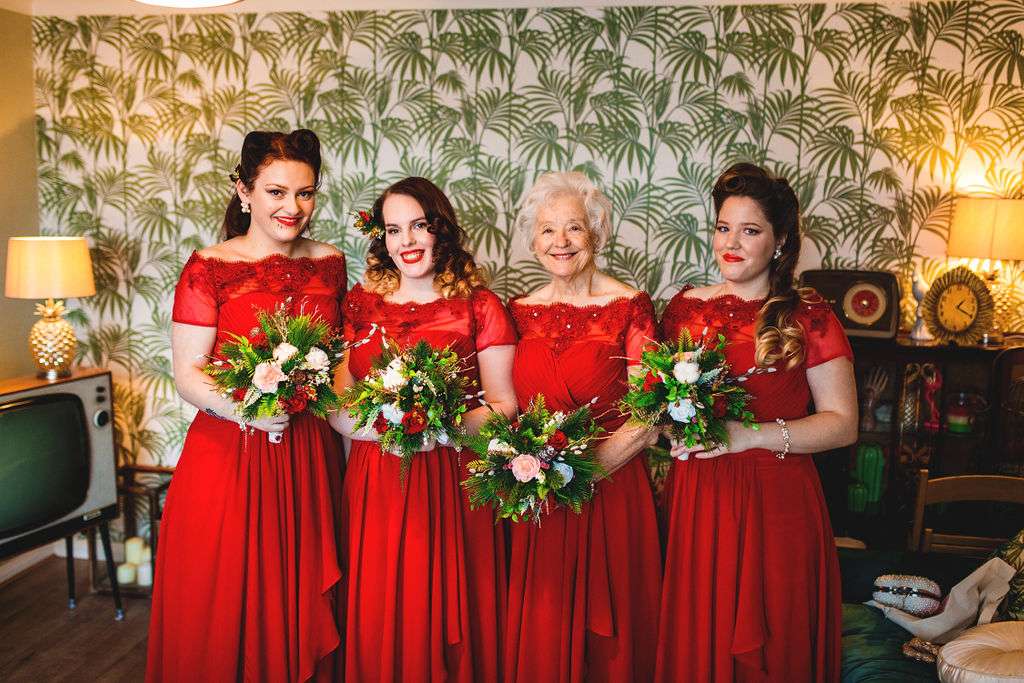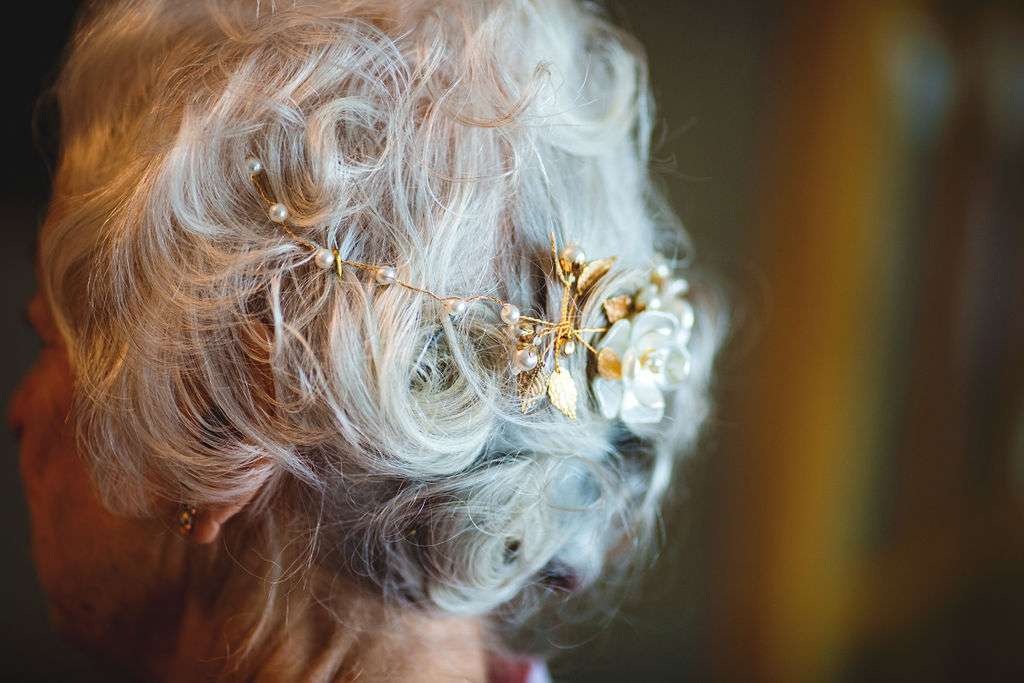 However, one of the sweetest parts of their wedding has to be the fact that Sarah asked her Grandma to be one of her bridesmaids. Would you get a load of this adorableness! She had her  as bridesmaid for a very special reason. "I don't want to run on and bore you but when I was 18 months old my mother died, and my nanny gave up everything for me to live with her while my dad got himself back on track. Don't worry there was a happy ending – he got re-married and I grew up with a mum that could not be more perfect! But I wanted to honour my nanny for her selflessness throughout my life in front of everyone we care about who attended our big day."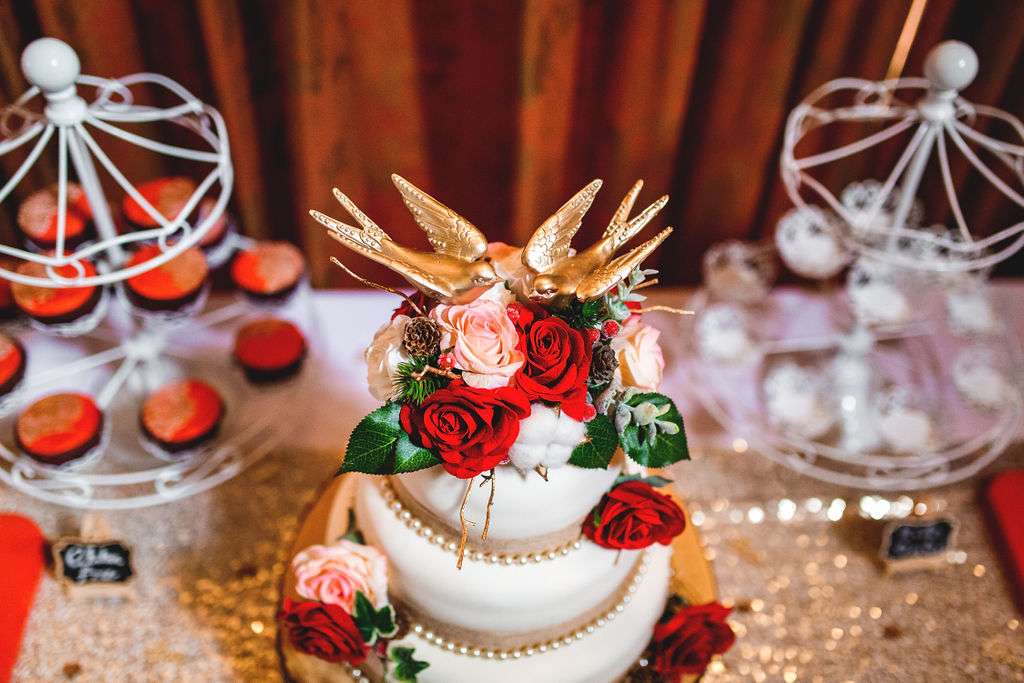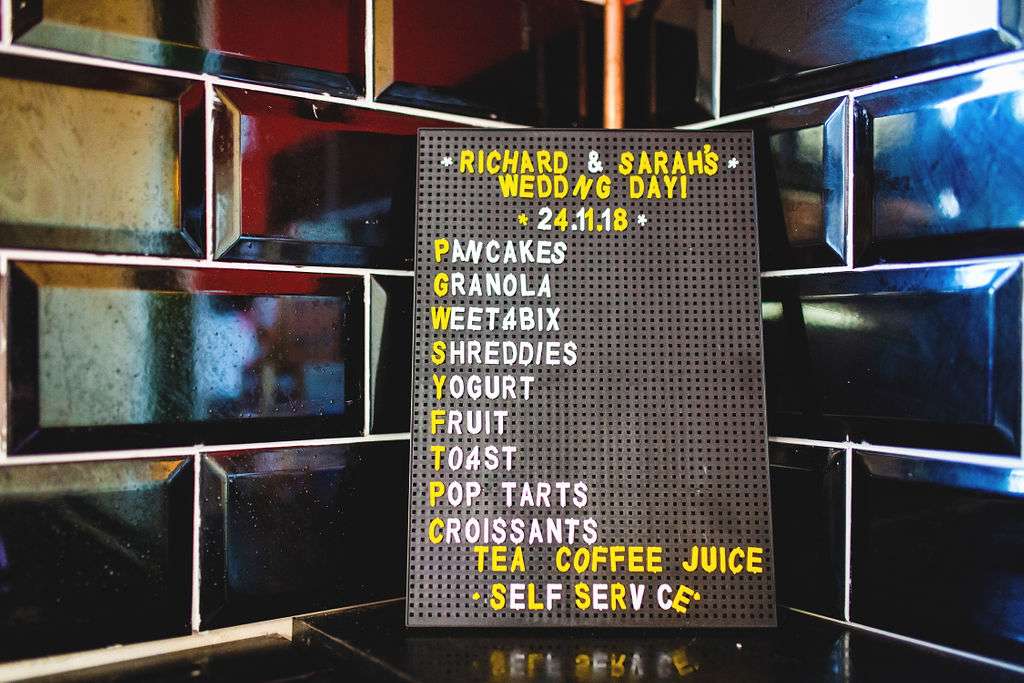 With a £4000 budget, the couple got hands on and DIY-ed as much as they could. "I got a bit excited a long time before the wedding," explained Sarah, "and this resulted in crafting as much for it as I could think of!" This included flower arrangements, buttonholes, personalised coat hangers and wedding party gifts, table plan, seating cards, signs and display… the list is endless!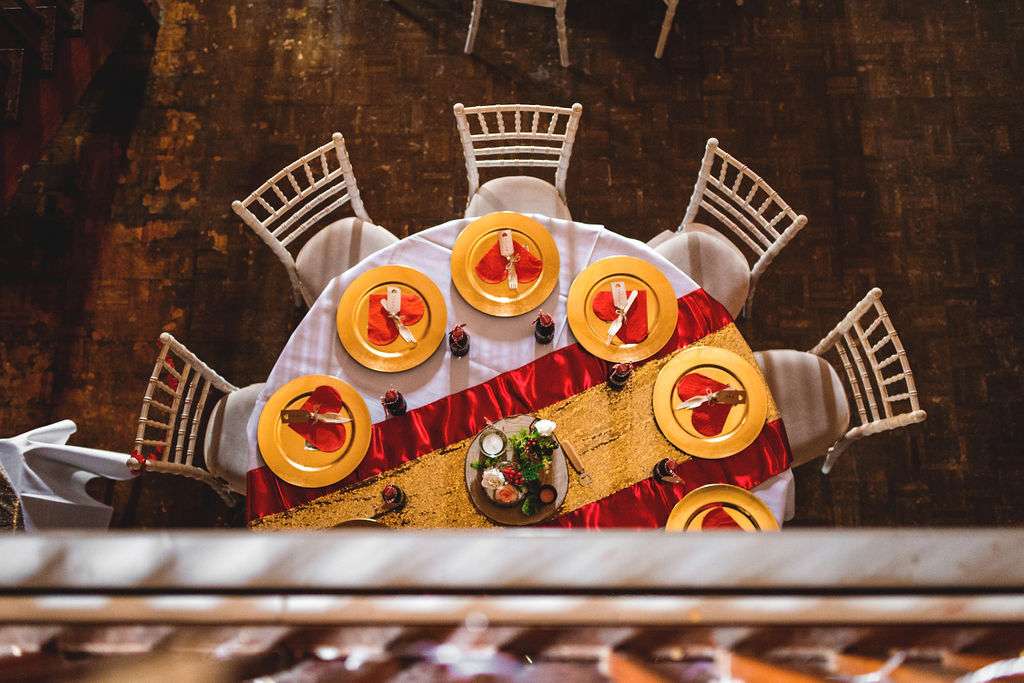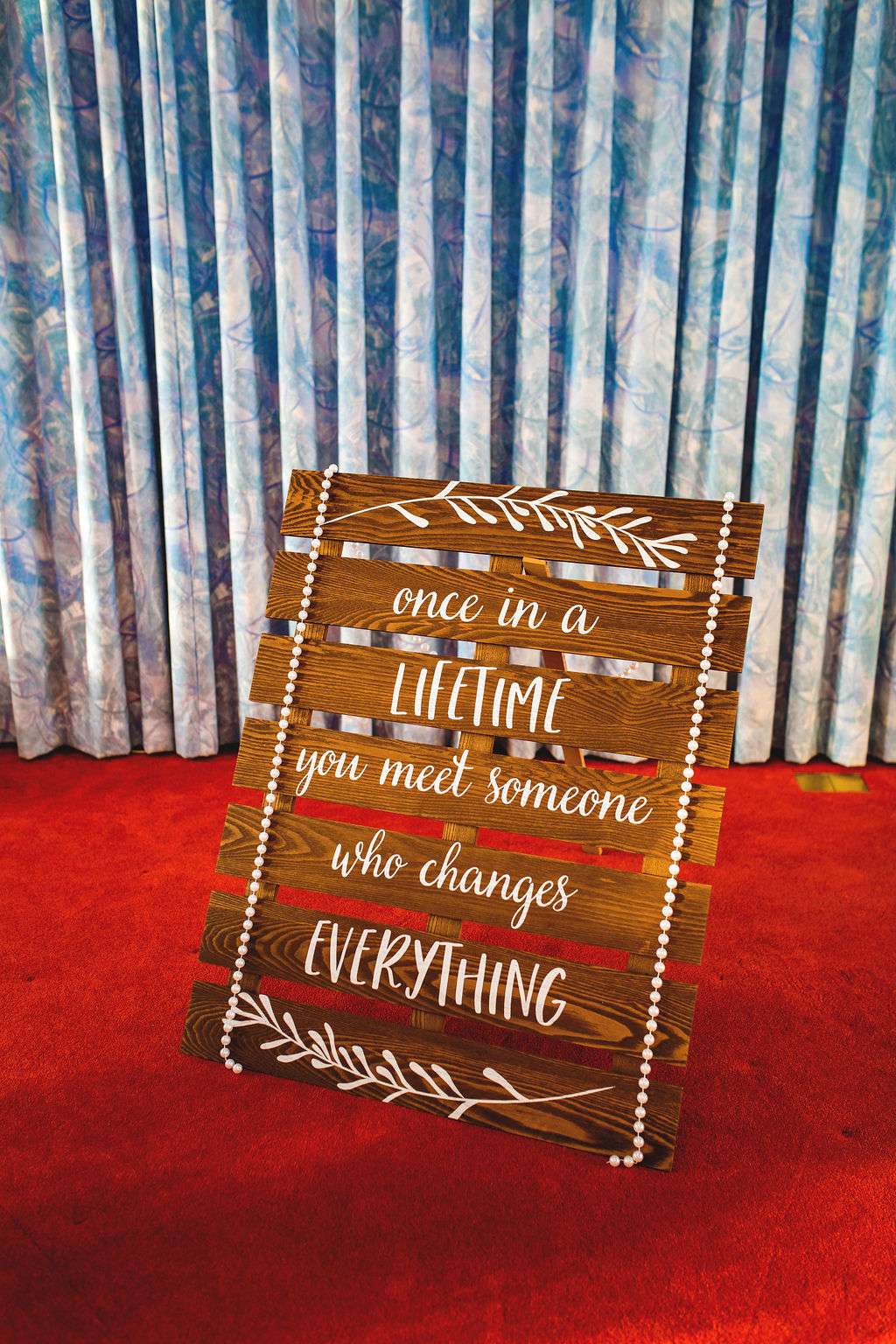 She scored an absolute bargain with her dress, too – finding an original vintage number on eBay for just £120 and having it shipped over from Australia. The groom and groomsmen suits were purchased from Matalan, which worked out very cost effective, and almost everything else was picked up from eBay too; bridesmaids dresses, pocket squares and ties, jewellery – Sarah spent hours trawling the site for bargains and came up trumps.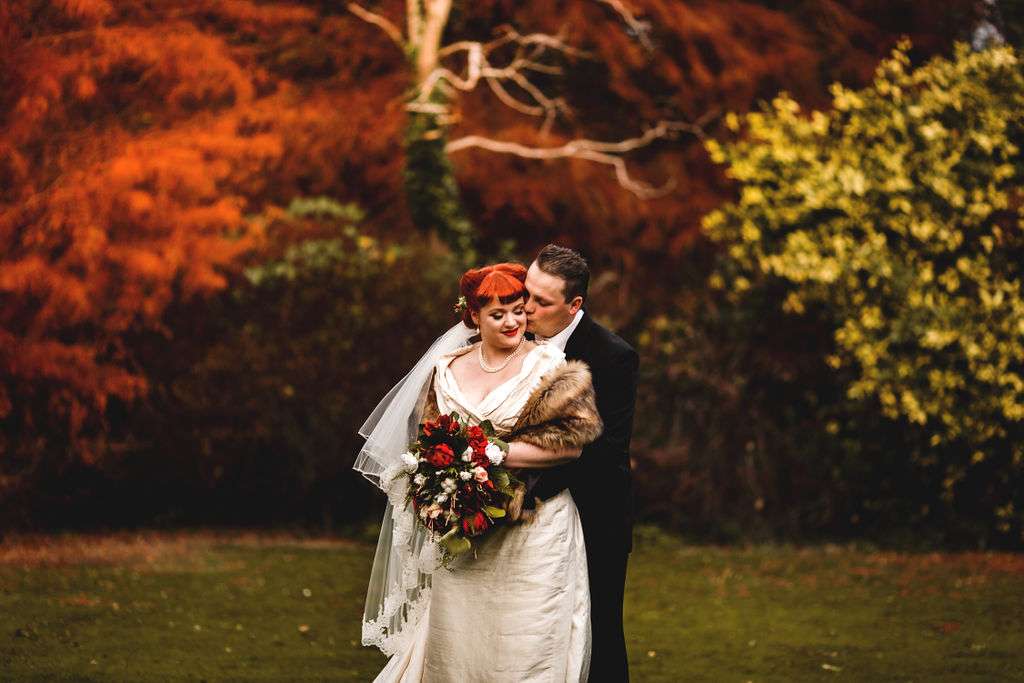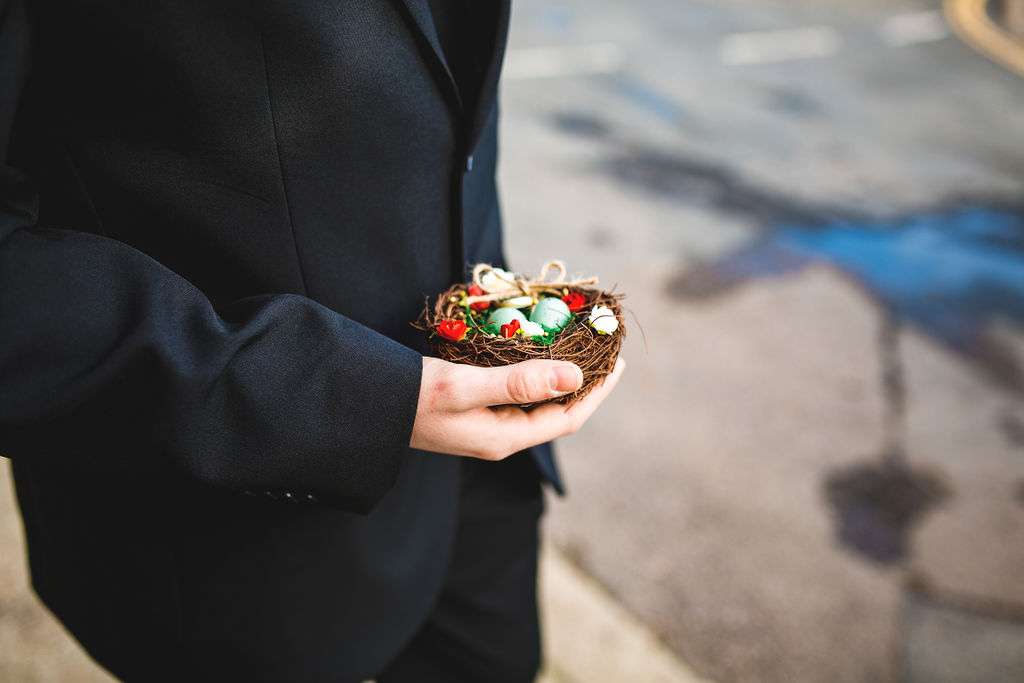 Sarah and Richard prepared for every possible eventuality for their day – from umbrellas in case it rained, to baskets of blankets in case their guests got cold – which meant when it came to it, they were able to sit back and relax at any situation the day may throw at them. "Think about the different things that are out of your control, and what of those things will change your day, and have a backup plan. I am a stress head usually, but was able to sit back and enjoy our day because I knew I had done everything I could to make it a  success."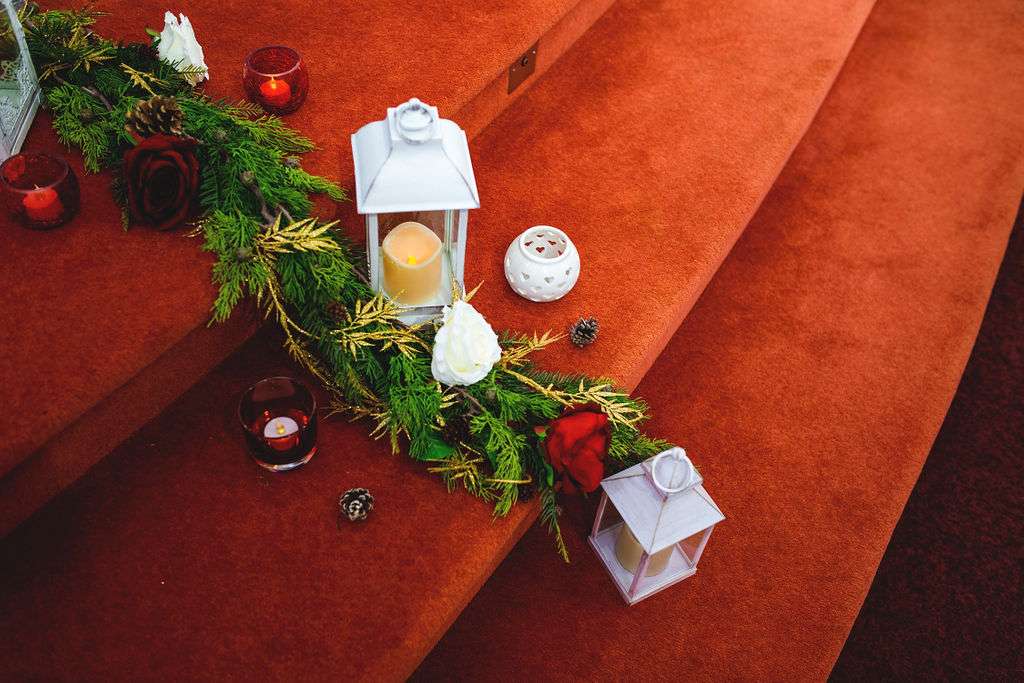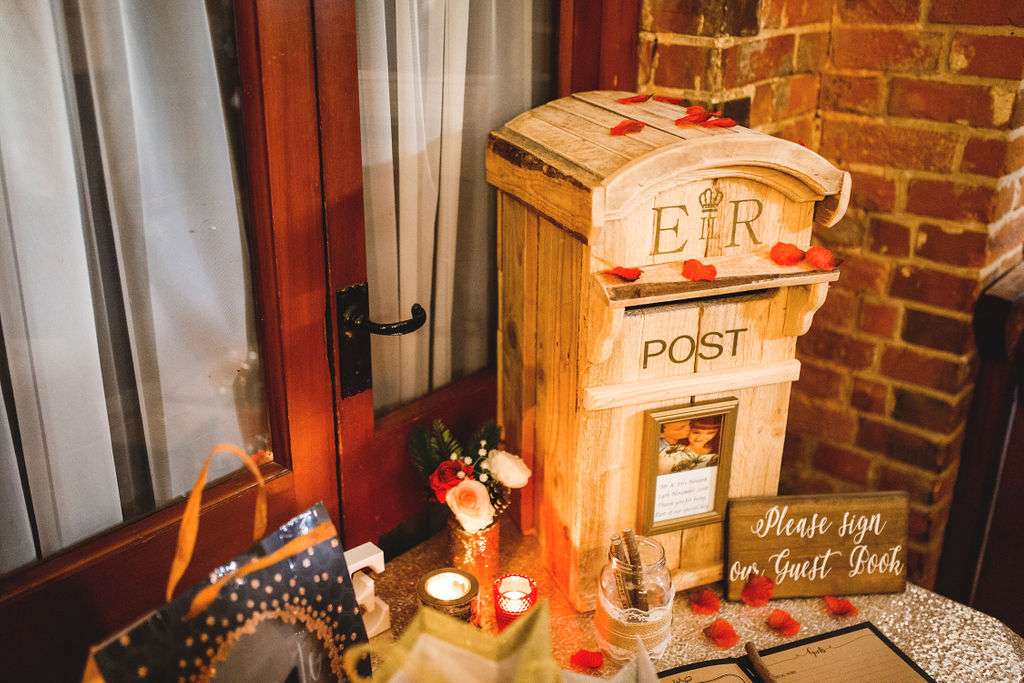 Their ceremony, albeit a traditional church ceremony, was very personal for several reasons. "Our ceremony took place at the family church I have attended since I was young, the same church my parents got married and my mum wanted me to get married where she did. It was a traditional Christian ceremony, very to the point, with no readings or songs. My grandfather took the ceremony for us as he is a Pastor, so it was really lovely to have a family member for such an important occasion." said Sarah.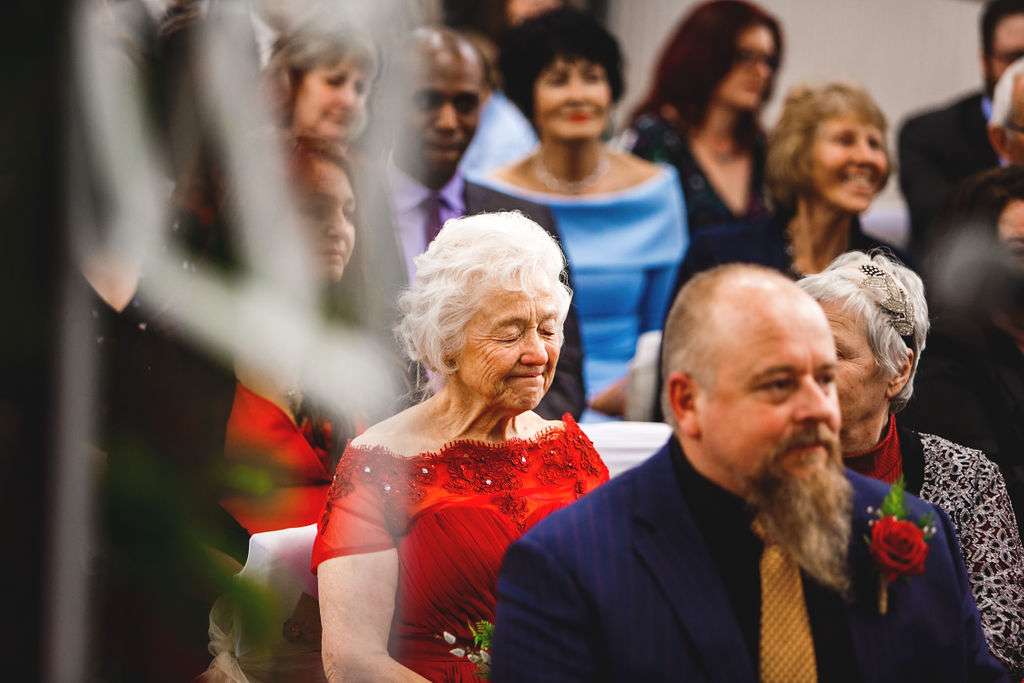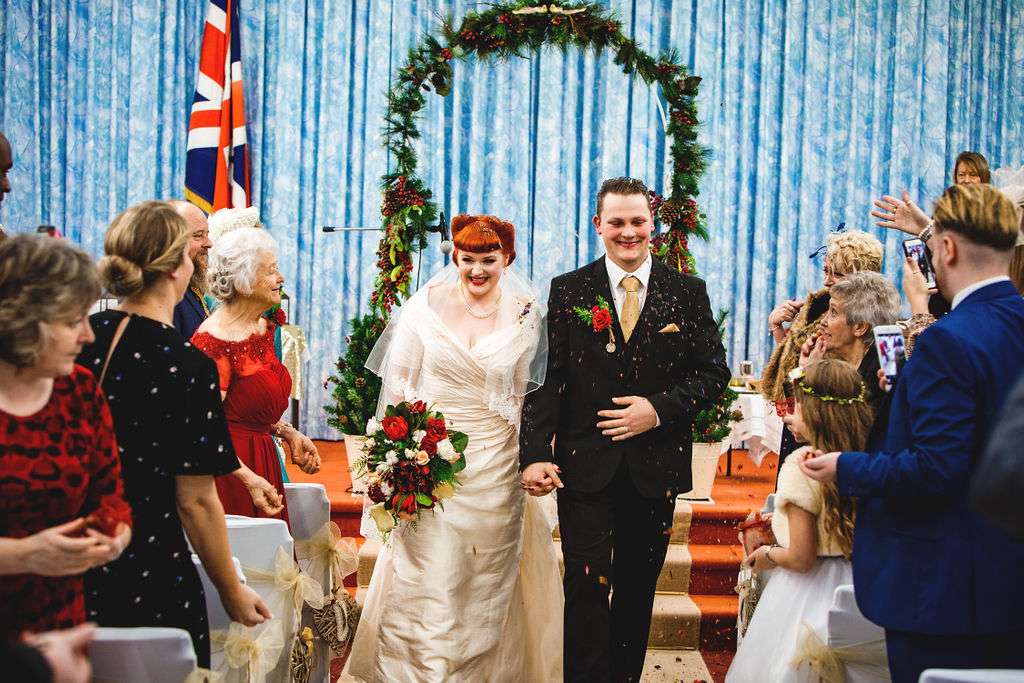 "I know it's predictable to say you loved all your wedding day, but I did", Sarah concluded "Having all our family and friends in one room, especially people who have travelled across the country especially for you, everyone created such an amazing atmosphere it's like nothing else. Seeing all your months of work coming together, going to plan and paying off is awesome. But of course the biggest thing is sharing the amazing experience with the one I love more then anything in the world. We've had some tough times like every couple but during all the busyness we had a few occasions to just have our arms around each other, look into each others eyes and realise we're really here and we made it, this is the person I've been dreaming of for 25 years and this is the person I'm going to spend the rest of my life with."