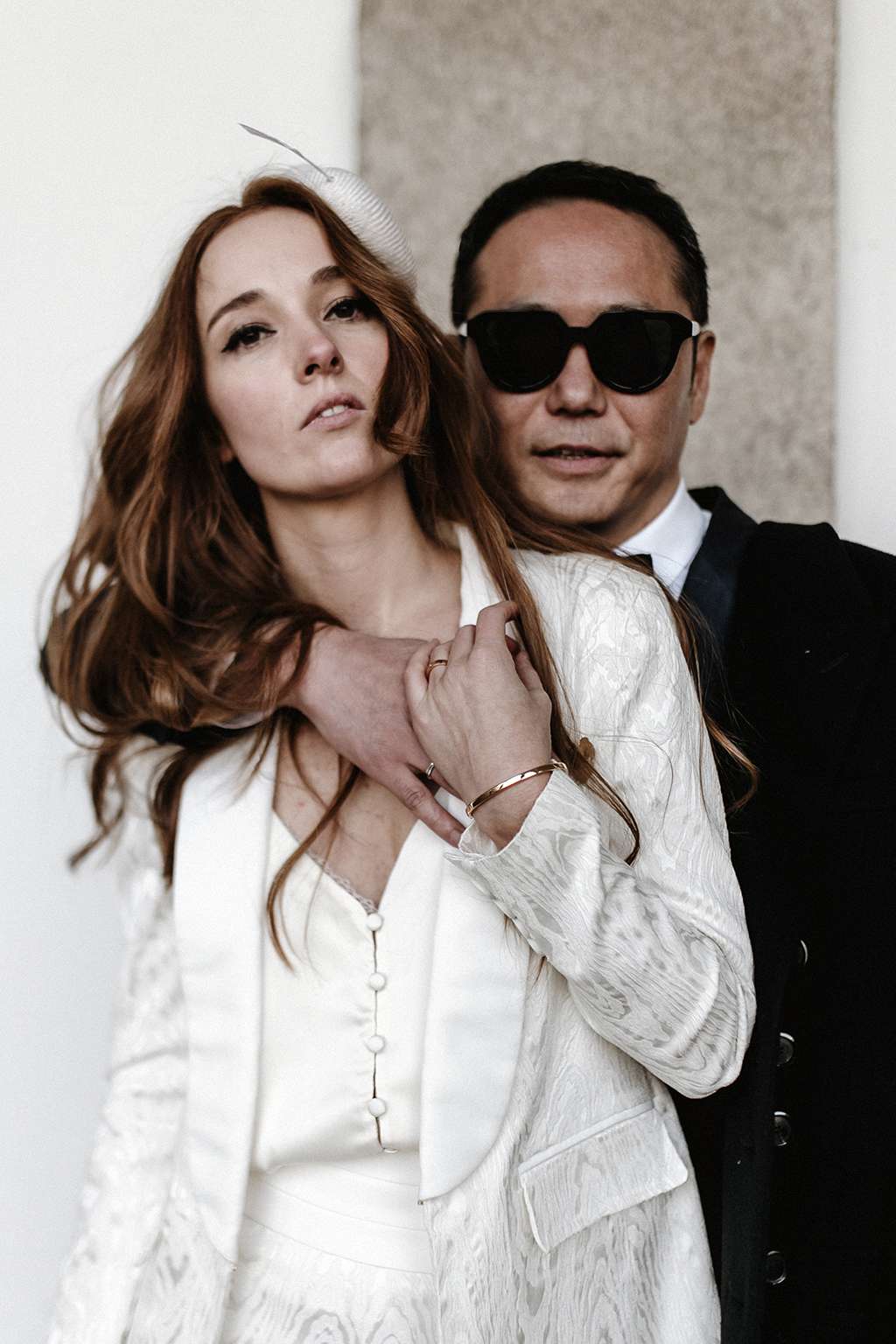 George and Antoinette met when they both moved to Milan to study fashion, meeting through a mutual friend that also attended the school. "We have actually been together for 12 years," said Antoinette, "but because we both have a very rebellious spirit we didn't want to give in to all the social and family pressure to actually get married, it wasn't a priority for either of us. When we finally decided to do it, we wanted it to be more of a celebration of the past 12 years and as well as starting a new future together."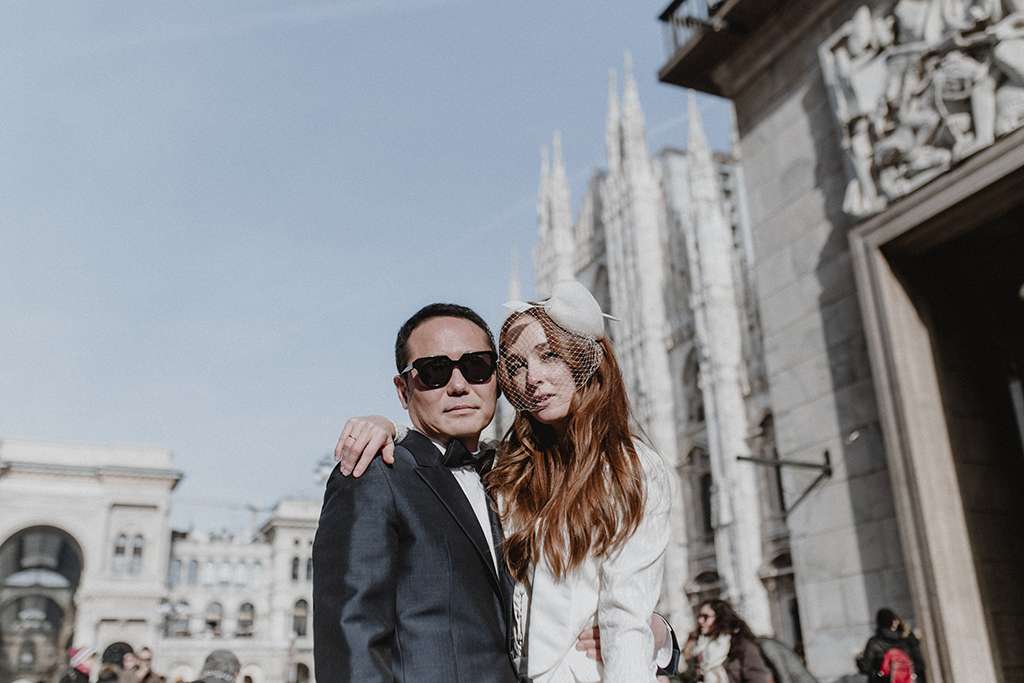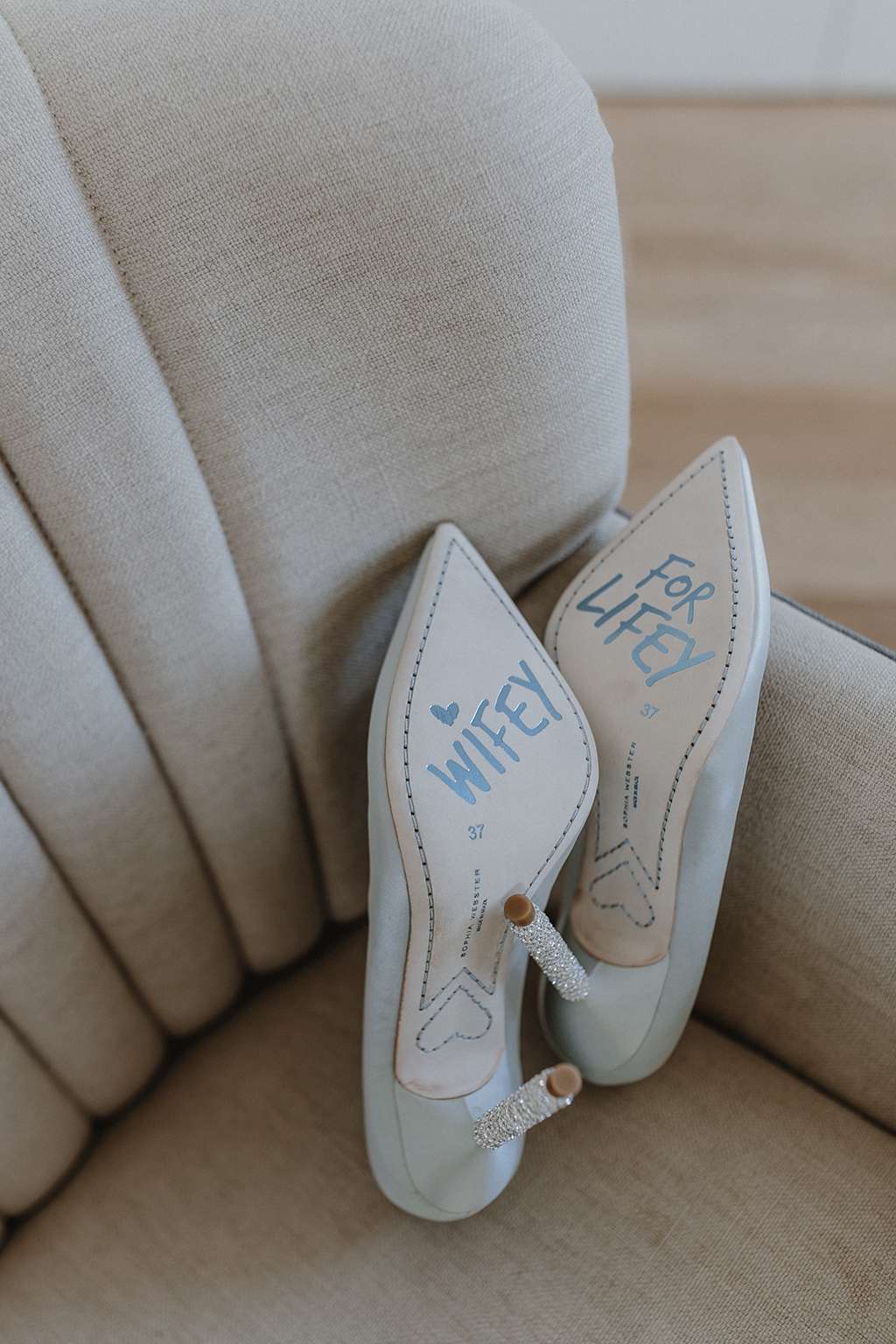 They spent just €6000 on the day, opting to choose a couple of luxuries and cutting out the rest. "You really don't need a cigar bar or personalised wax seals on your invites!" advises Antoinette. "We kept our budget low by negotiating lower prices on everything and not having things like paper invites, we also opted for a lunch with no formal entertainment afterwards. We actually hate long weddings so we wanted ours to be short and sweet."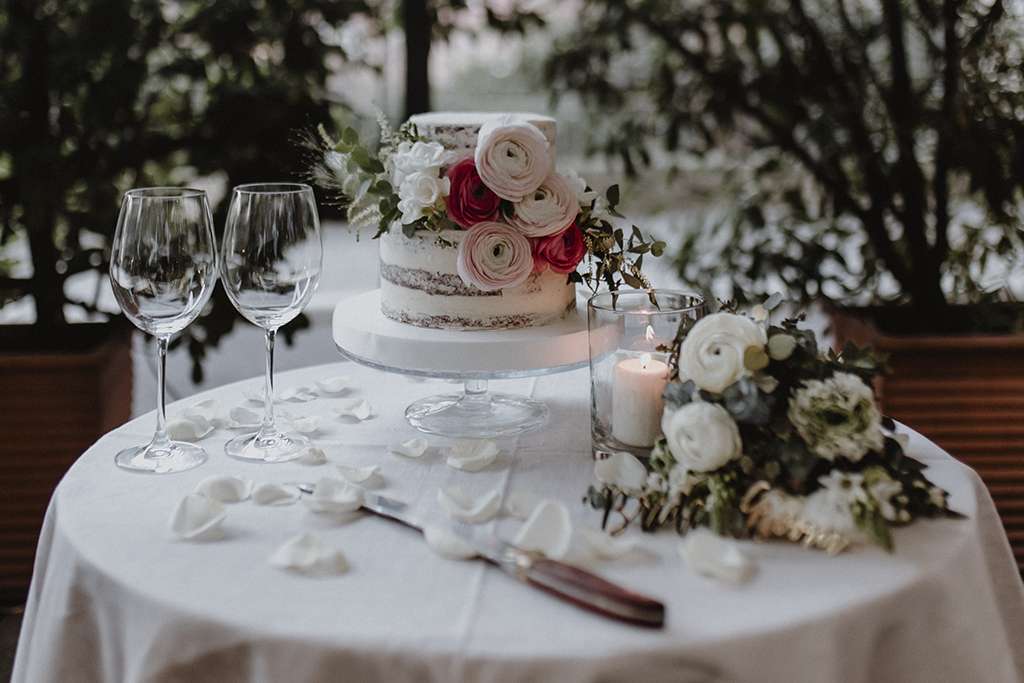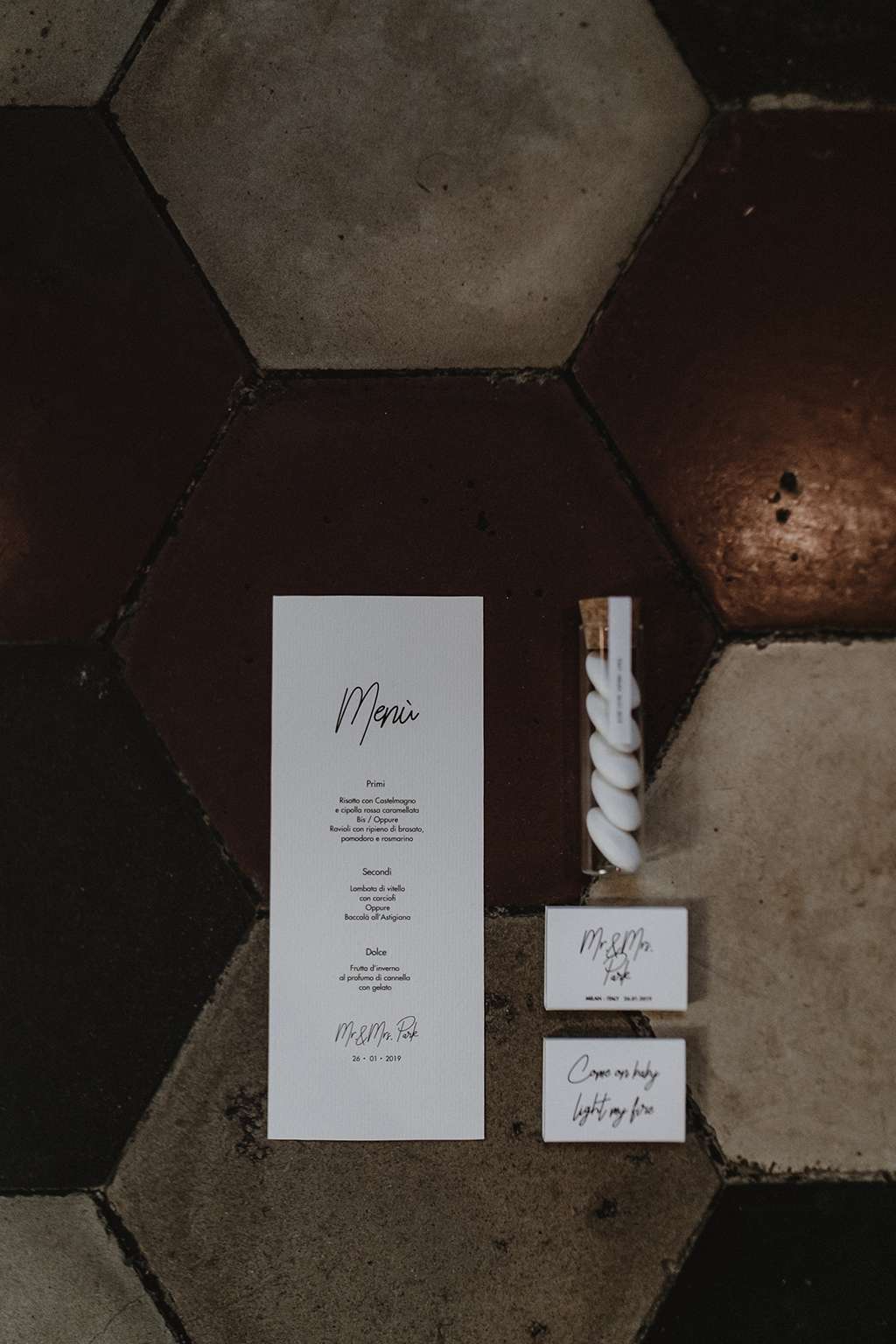 Antoinette was inspired by Rock Roll royalty Bianca Jagger's wedding look, choosing a Rachel Zoe tuxedo, Sophia Webster shoes and a heart-shaped fascinator from a milliner she found on Etsy. "I ordered everything online and had it all tailored two weeks before the wedding," said Antoinette.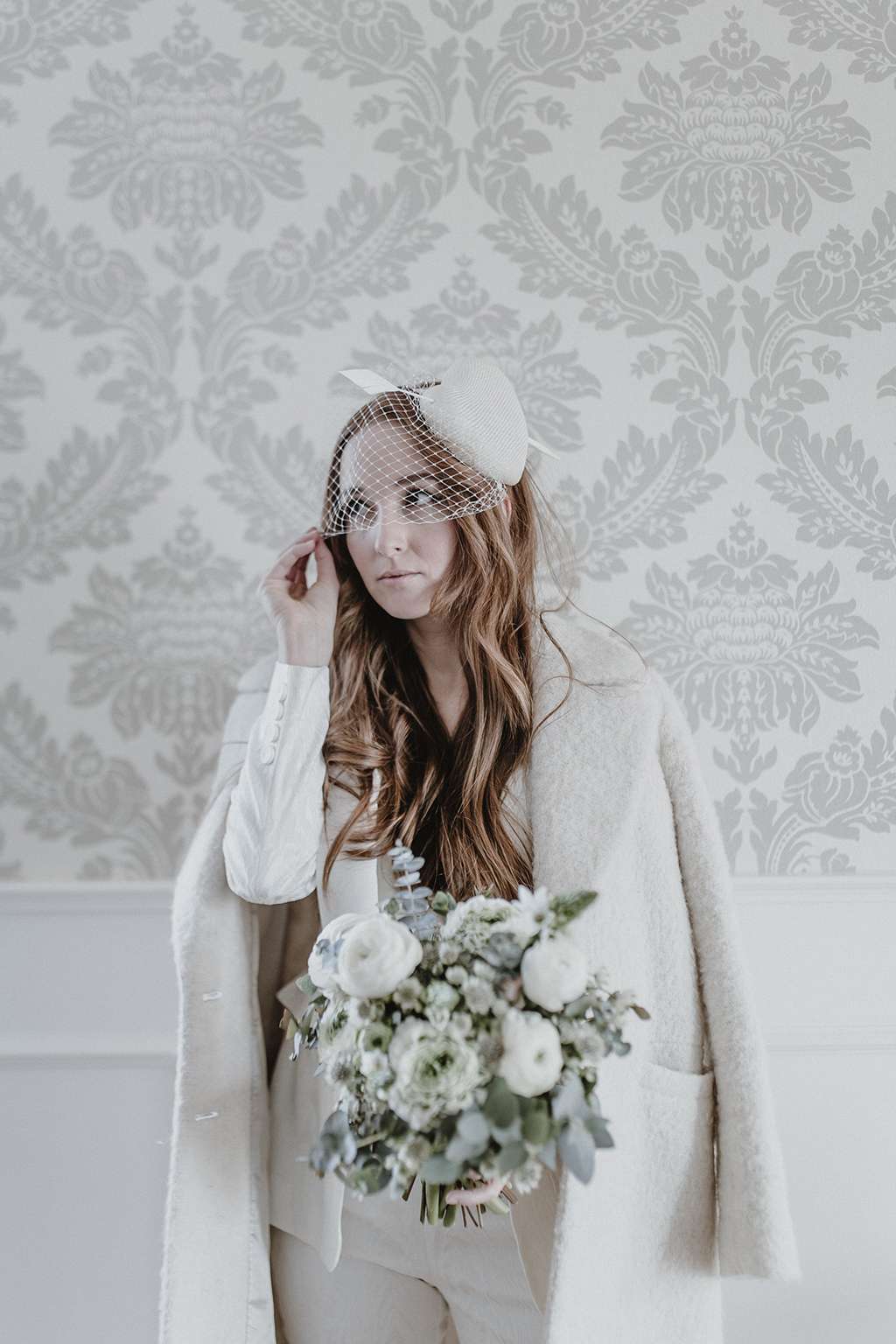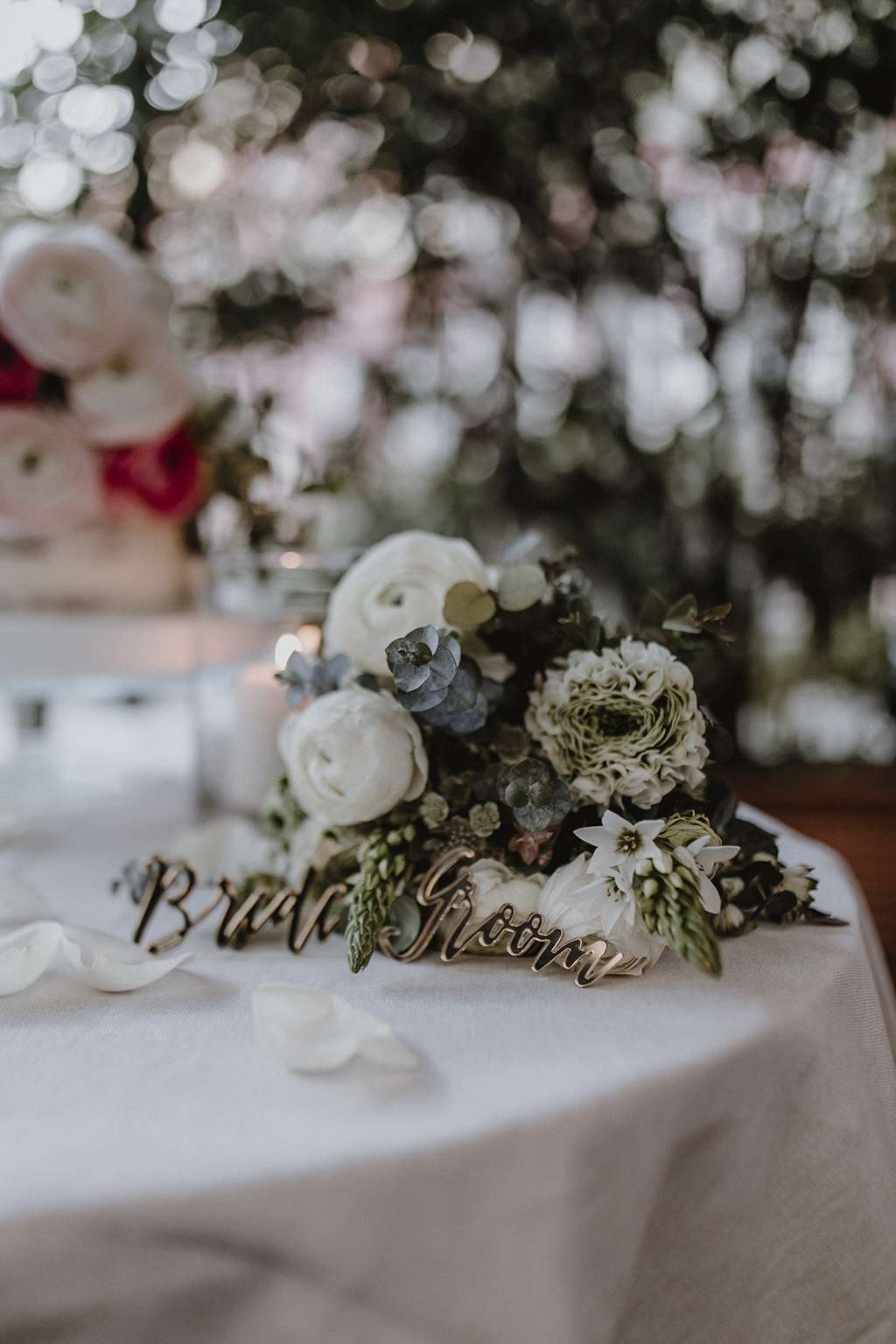 Antoinette was almost going to have a go at making her own bouquet, instead made a last-minute decision to go with George to a small alternative flower boutique and pick one together. It ended up being a very modern piece with white and green Ranunculus and winter field flowers. "After all the craziness in the lead up to the day, it was a lovely thing for the two of us to do together."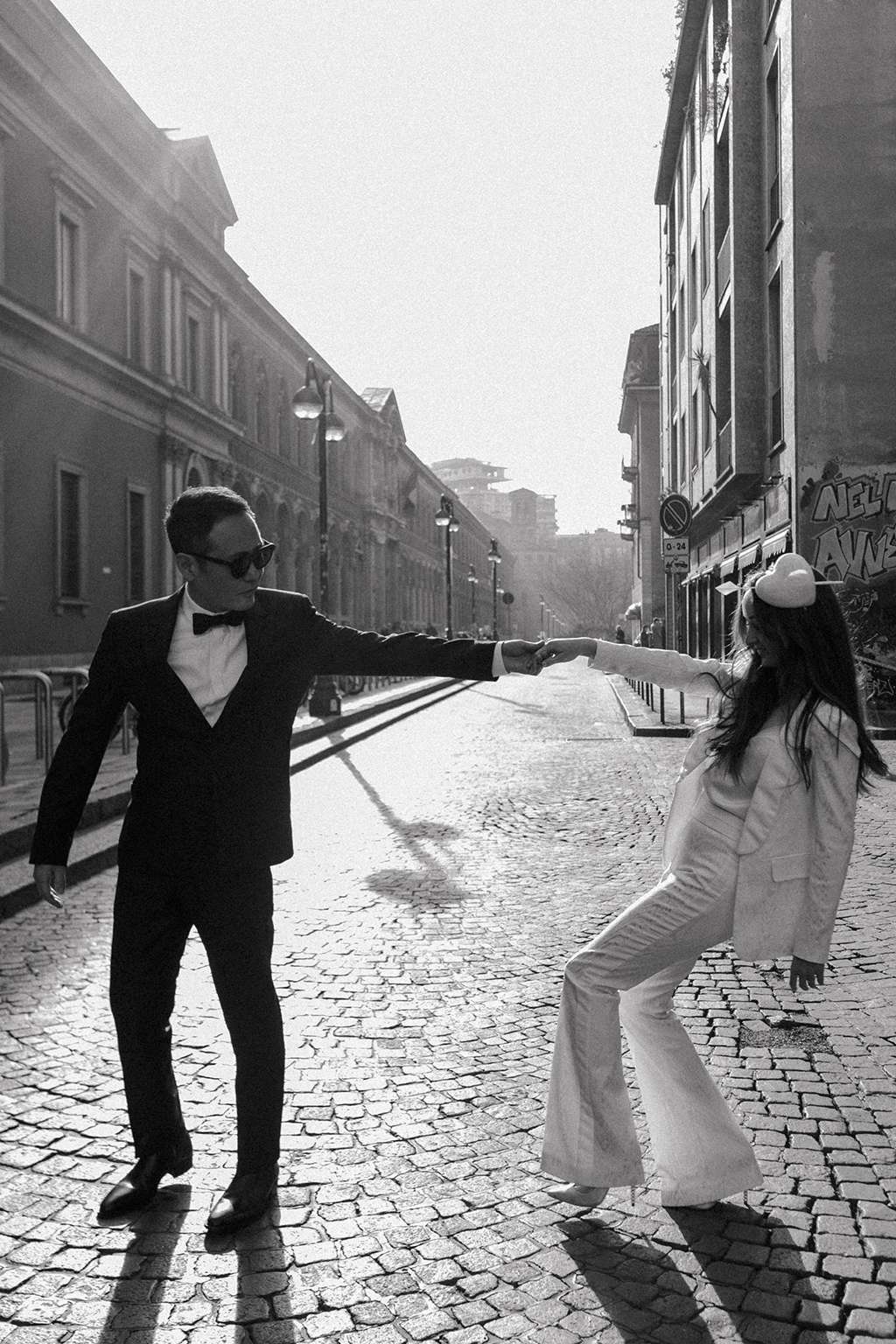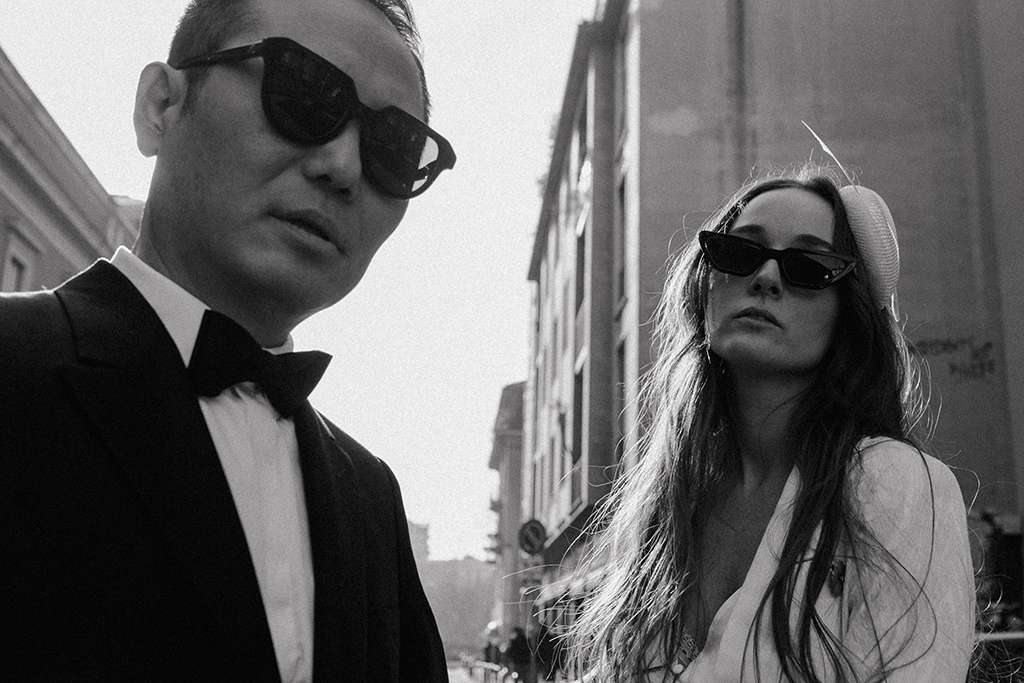 Their ceremony was a short and sweet civil ceremony. "We went for a ceremony that was just quick and contained the essentials. Almost everyone exclaimed after how perfect it was and were actually relieved it was so quick."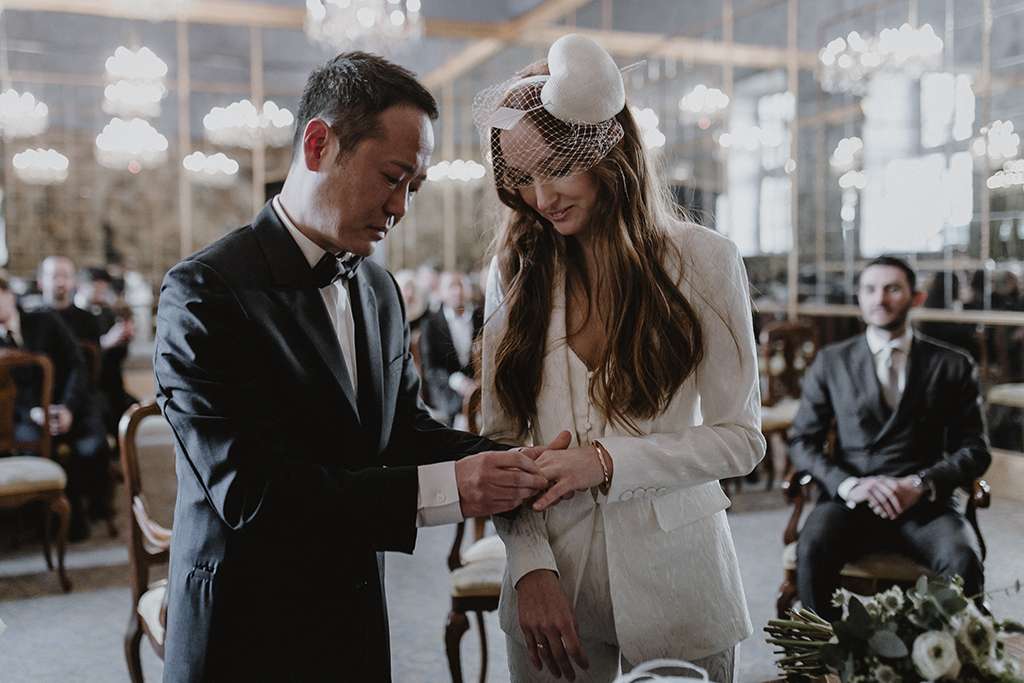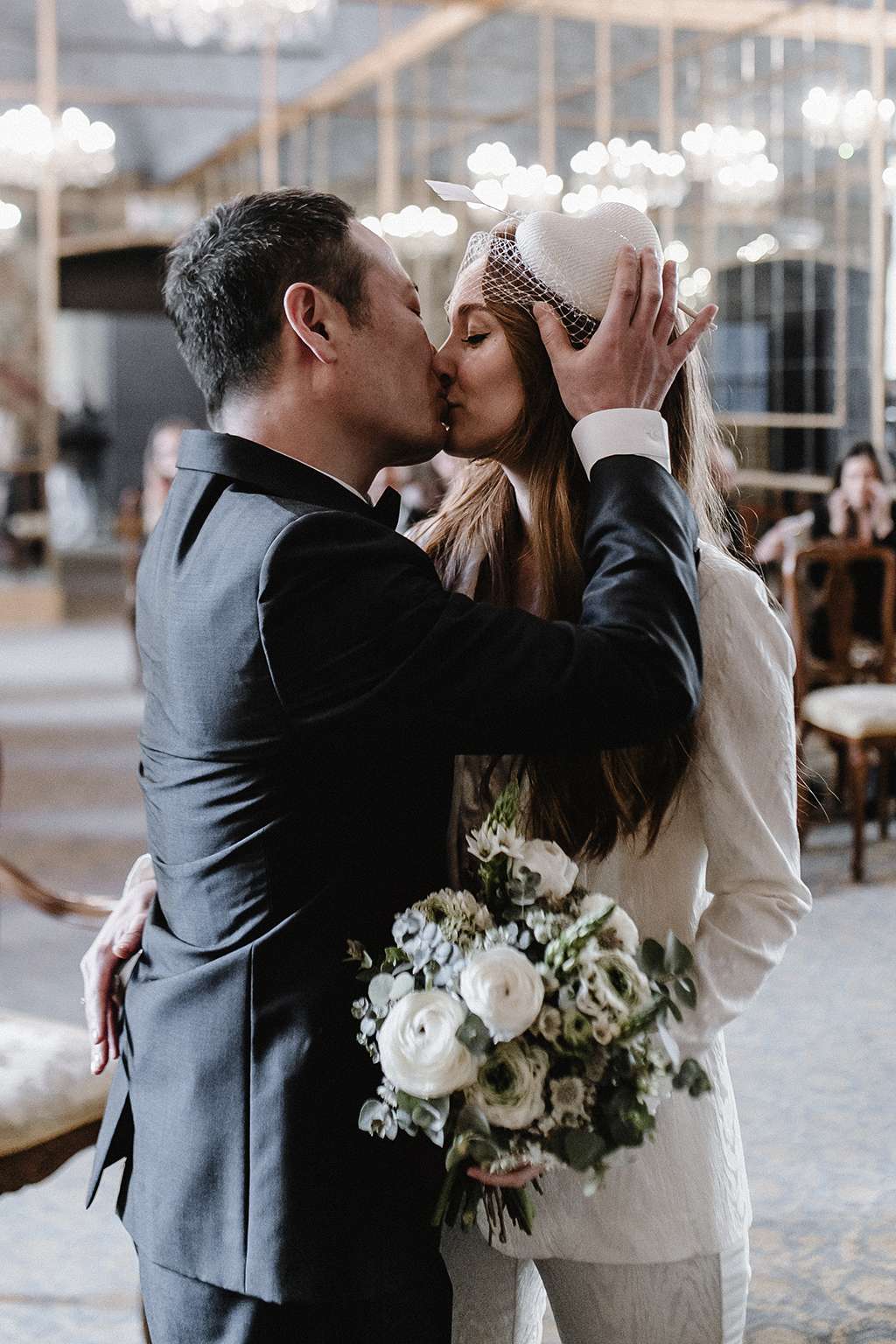 The reception was held at a historic family-owned Milanese restaurant a five-minute walk from their ceremony venue. It was a small, intimate venue – they had four tables of ten people that filled the restaurant to capacity perfectly. They had a long lunch of traditional Milanese winter menu. They had DIY the floral centrepieces, ordering white garden roses and eucalyptus from the farmers market and enlisting a bridesmaid to help. They were arranged in old glass jars and vintage crystal glasses that the couple collected from different flea markets.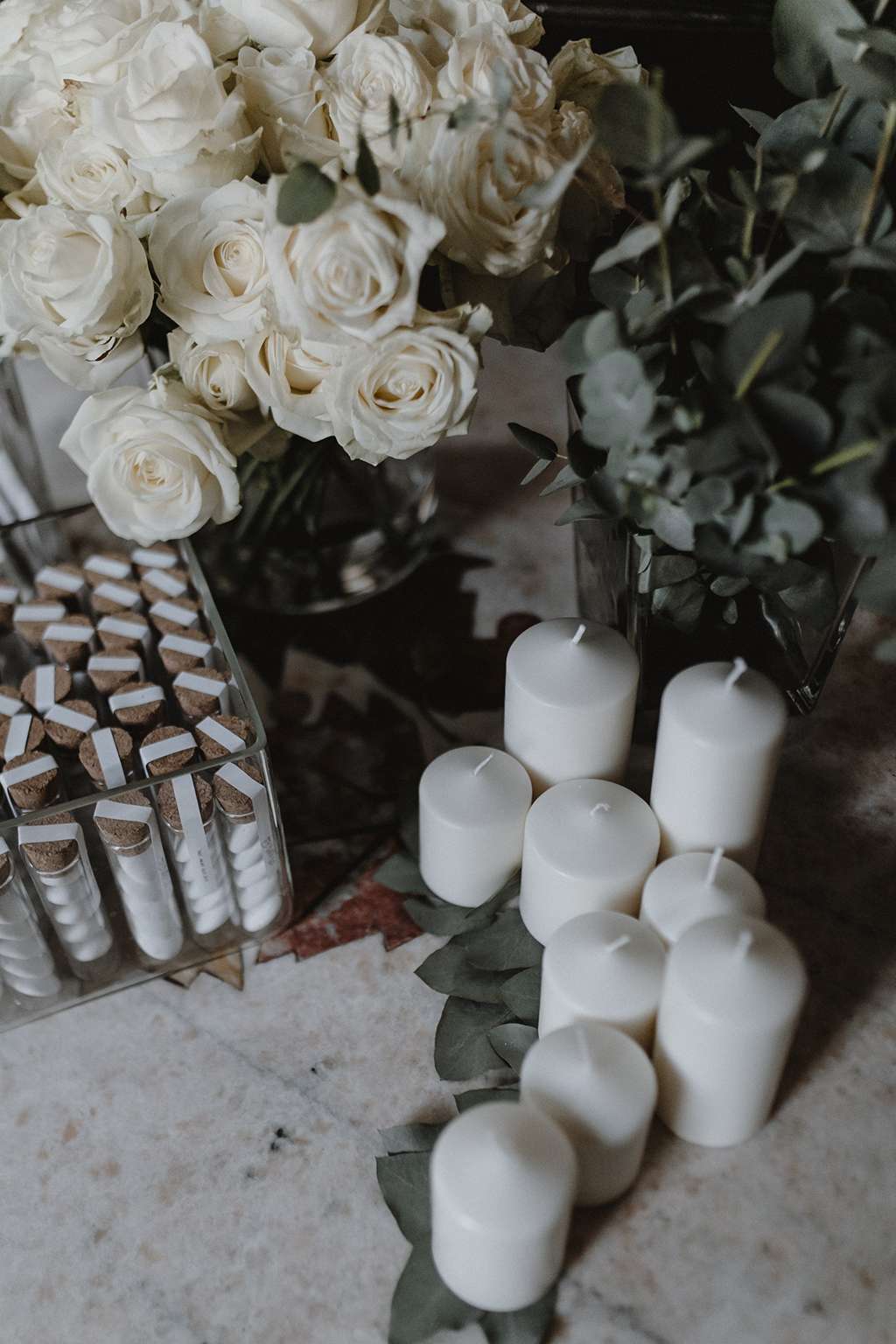 They cut their cake, a naked red velvet cake decorated with ranunculus, freesia and eucalyptus flowers, then moved into a local hotel bar. "We were actually surprised that people wanted to carry on the celebrations after lunch," said Antoinette. "I wish we'd put more thought into this as I just hadn't anticipated it."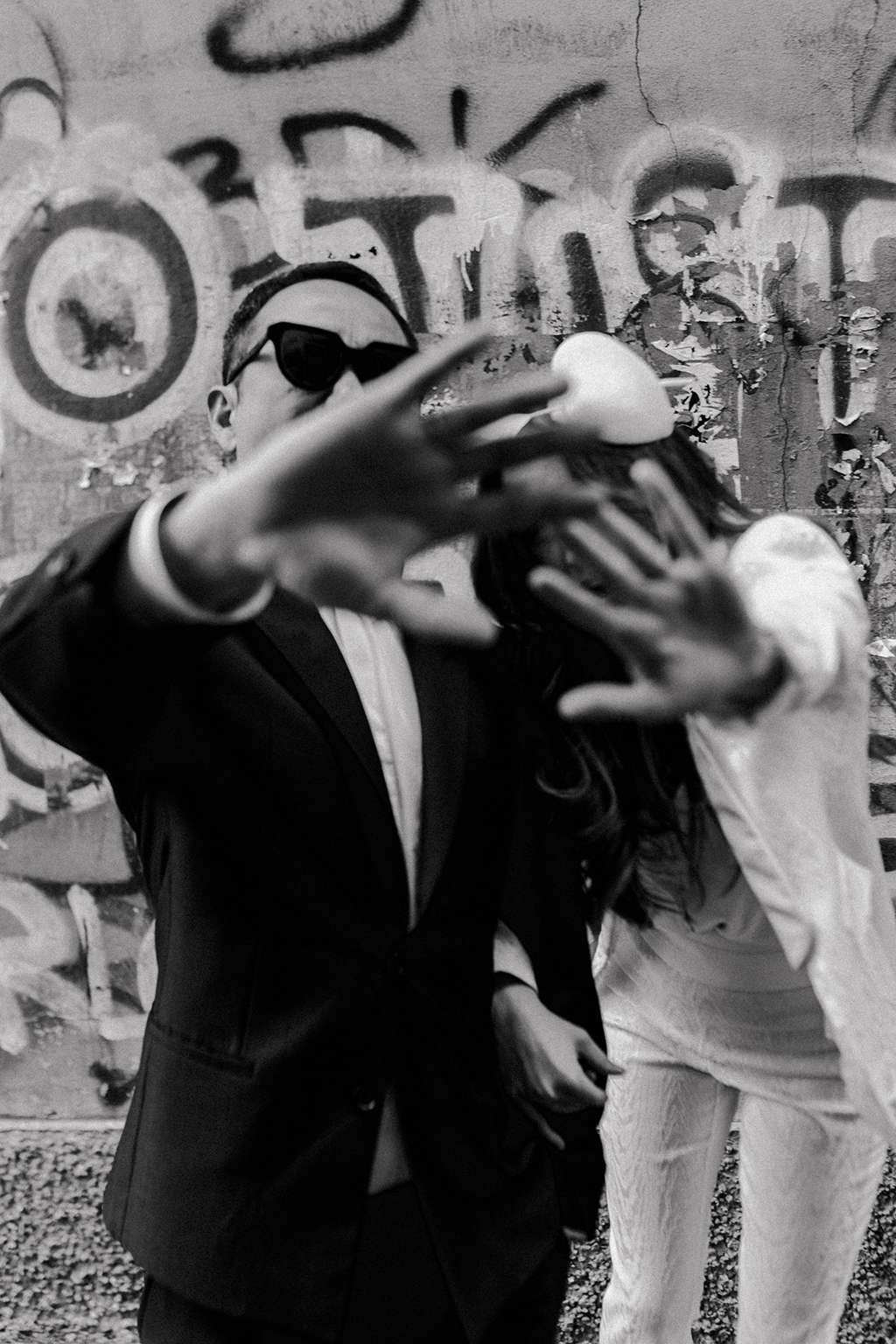 The couple also advise that, no matter how small and casual of a day that you're planning, it will still take a lot of time to organise and may get stressful and intense at some points. "I also think it's important to realise from the start that it might not be the 'Best Day Ever' and that that's ok!" said Antoinette. "It's probably going to be extremely stressful, things may go wrong and that's completely fine, it's not some sort of curse on your relationship. It's life – we're human beings – and perfect doesn't really exist."