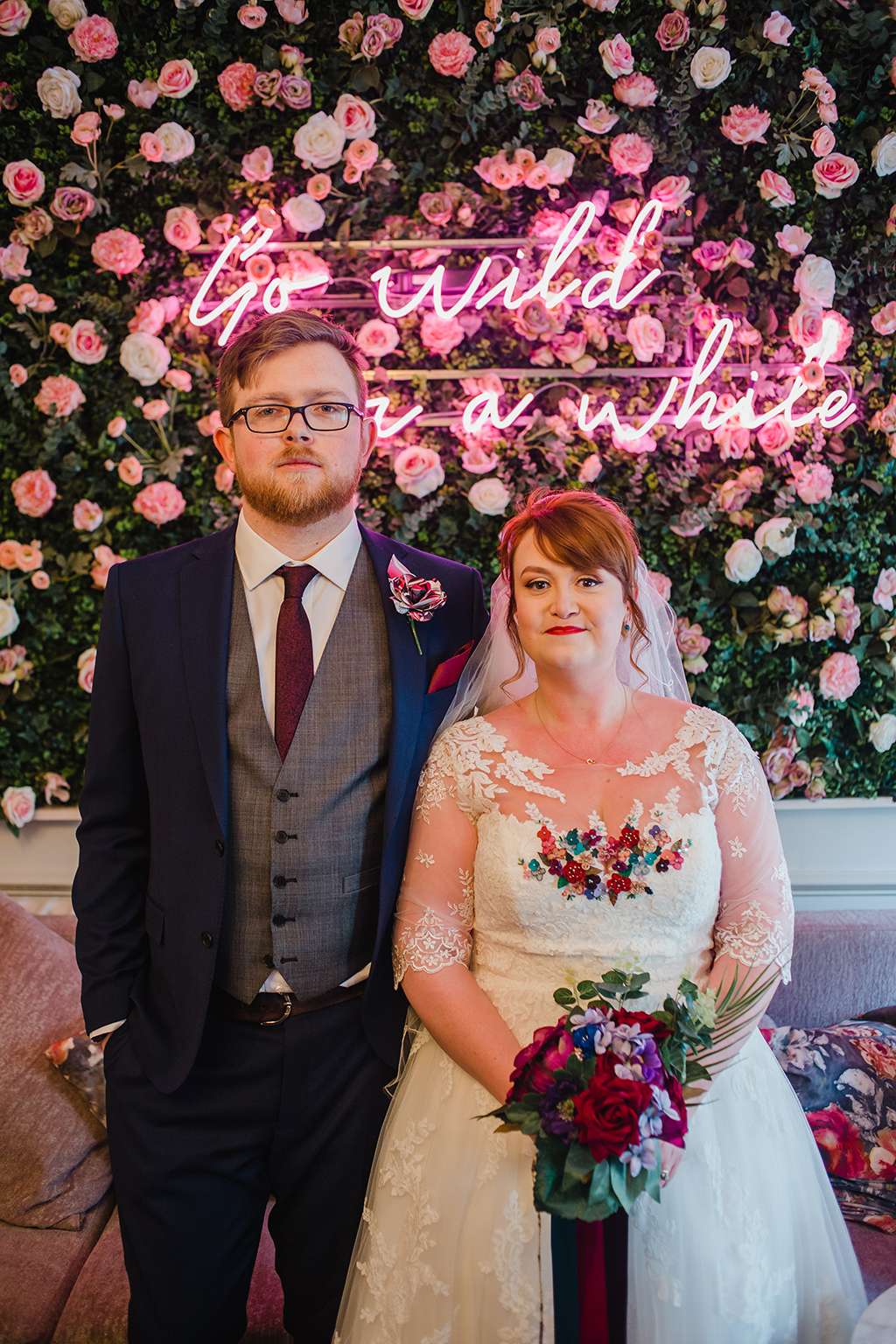 Lara and Alistair met on the internet in 2011. Although they'd lived in the same town forever, they didn't have any mutual friends, so they're very grateful to the free dating site they both took a punt on!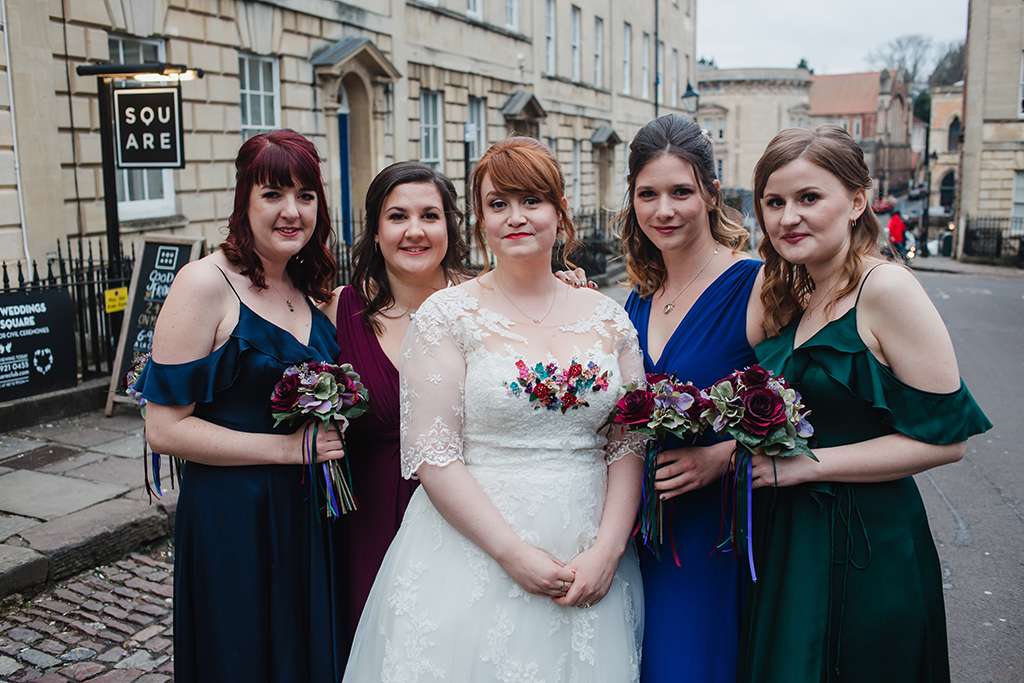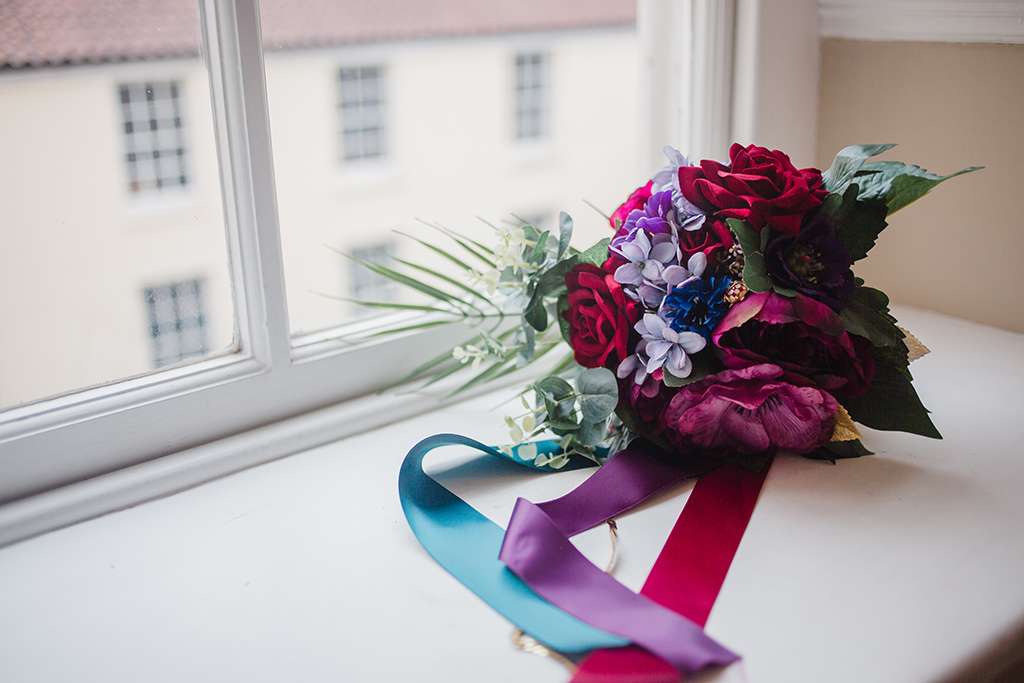 When it came to planning their day, Lara's main source of inspo for the eighteen months in the lead up was none other than Rock n Roll Bride, of course! "I spent hours trawling through your site and magazine, completely in awe of how unashamedly themselves your previous couples were," Lara said. "Rock n Roll Bride made it crystal clear to us that it was OK for us to have the day we wanted, and not one that everyone else expects you to have!"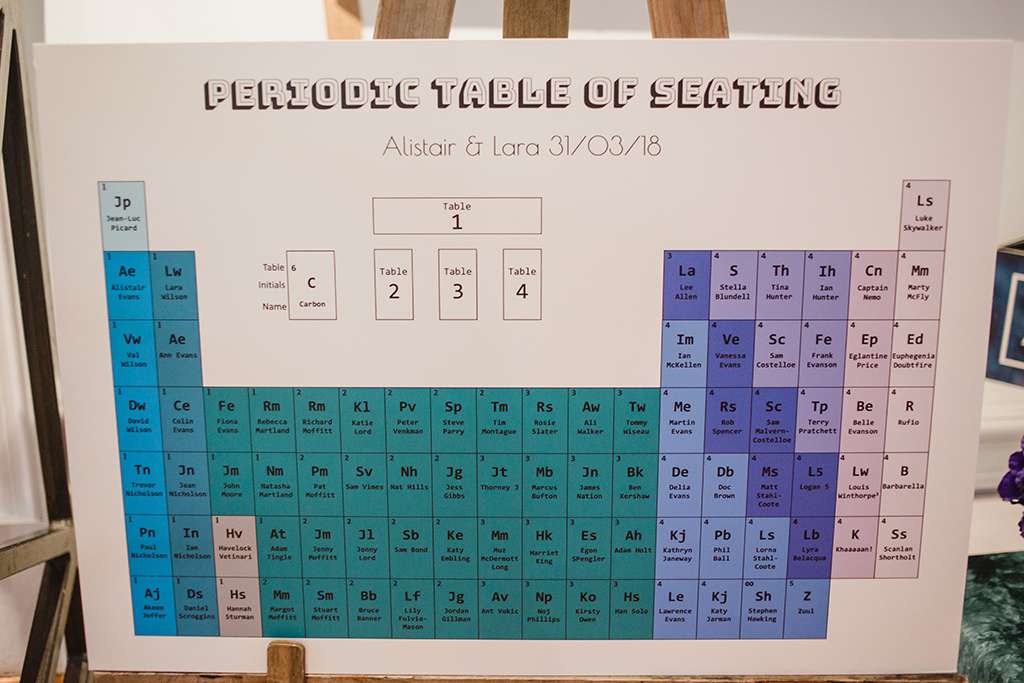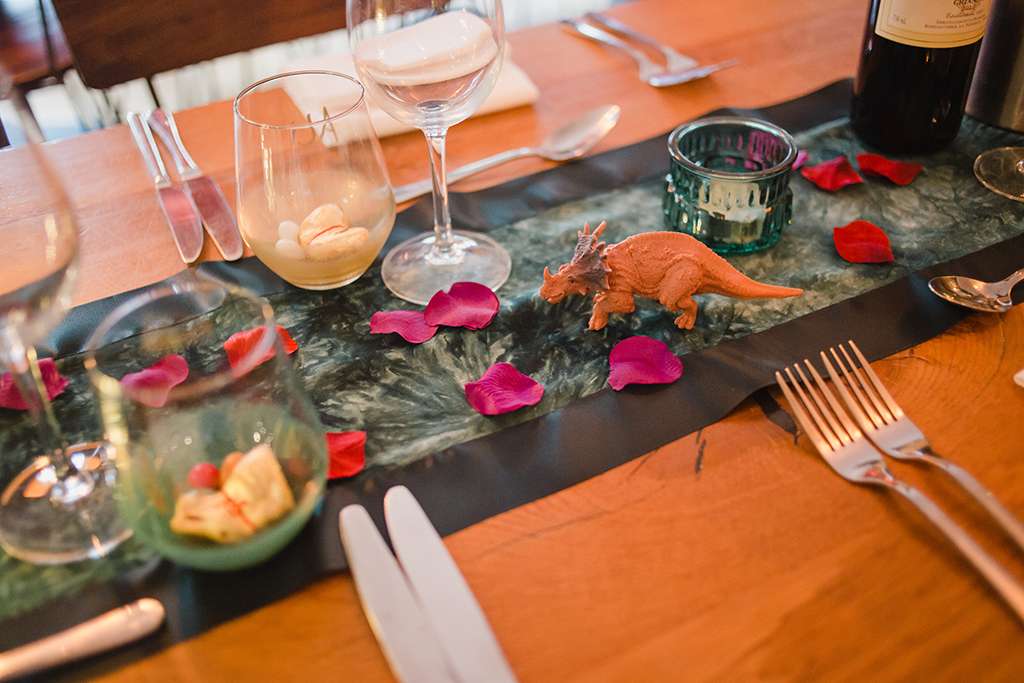 One of the main causes for concern for Lara when it came to planning their day was choosing her dress. "I've always been plus size and have worried about what I'd wear on my wedding day and how I was going to lose weight for it, but Rock n Roll Bride taught me that there's more to the day then fitting into the dress you're supposed to order smaller than you are."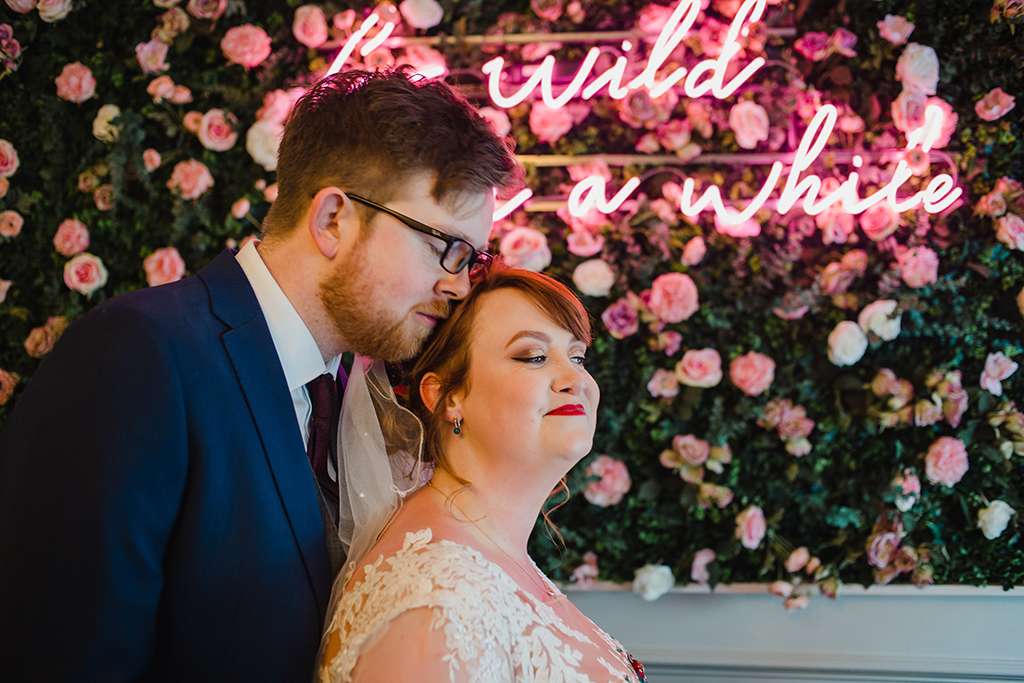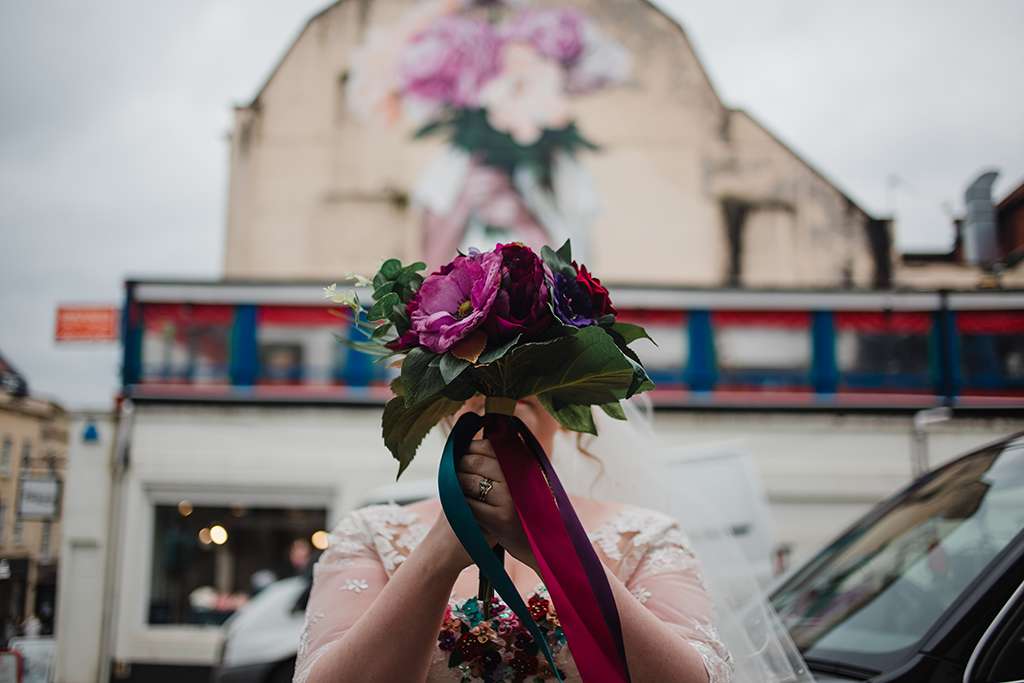 She ended up going for a Wed2B dress, and loved that she was able to try on a dress in her size and take it away with her that very day. "I found a dress that made me feel beautiful, it was already in my size and I took it home that day on the train. It was ten times cheaper than I could have paid but the feeling of wearing a dress without having to imagine what it would look like on someone my size was priceless."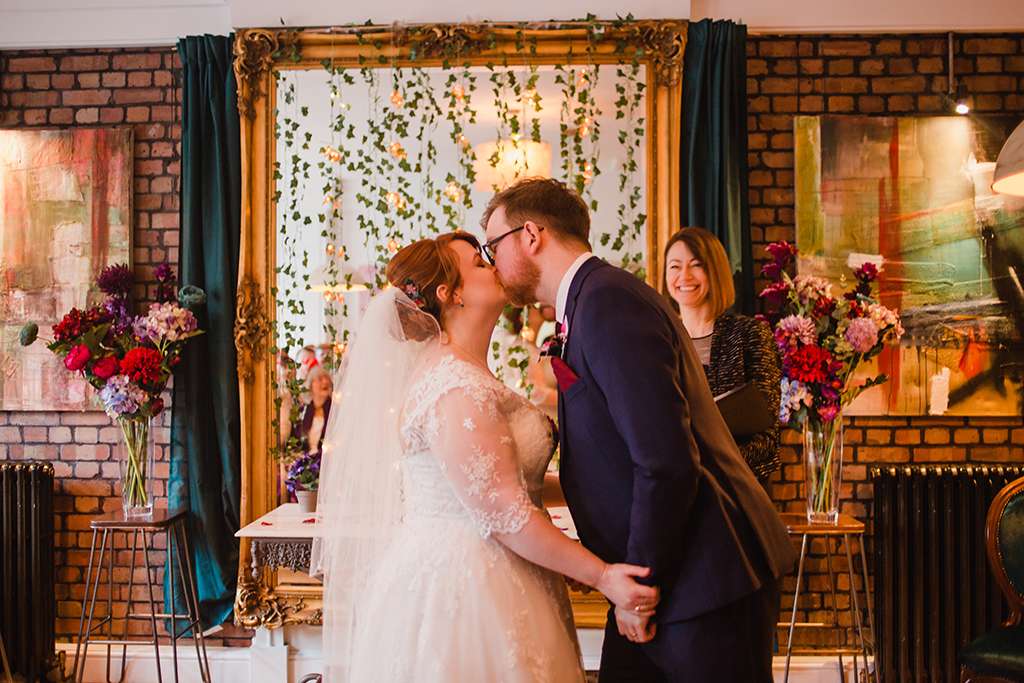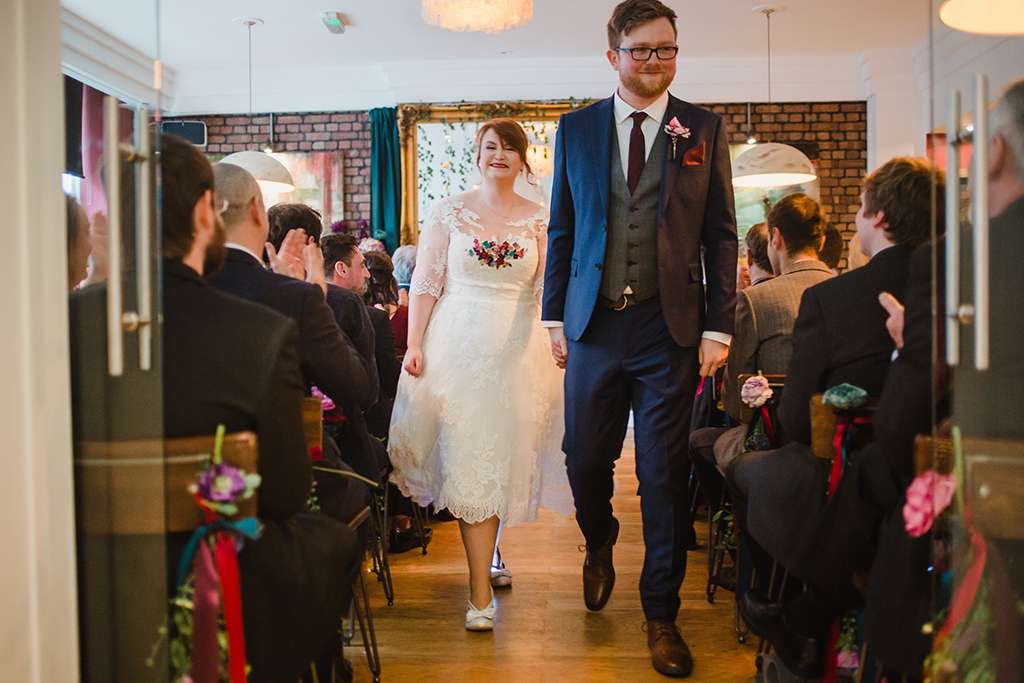 She had her dress customised with colourful embroidery by a local seamstress, inspired by previous Rock n Roll brides. "I loved how all the weddings you feature have loads of little touches throughout their day, often just tweaking something slightly to make it more personal to them. It sounds daft but I just had no idea it was OK to do that before finding you guys!"
They continued personalising elements in their day to make them suited to more them. The bridesmaids all wore mismatched colourful dresses, mostly picked up in the Phase 8 sale. Their entrance music was a clip from their fave film, Back to the Future, that ended with 'If my calculations are correct, you're about to see some serious shit', which set the tone for the rest of the day nicely!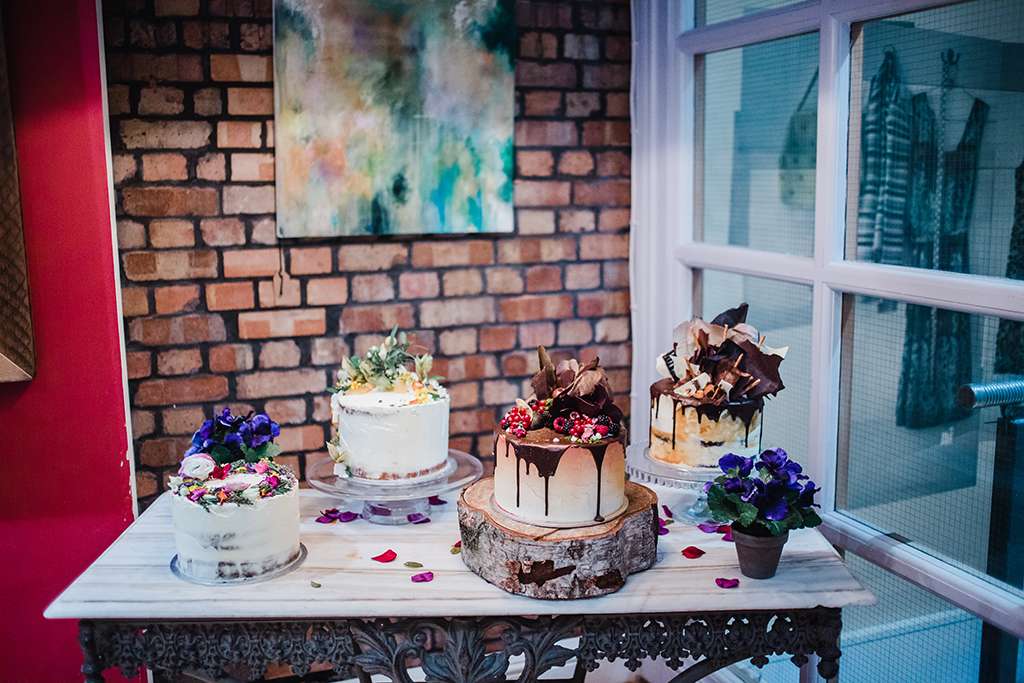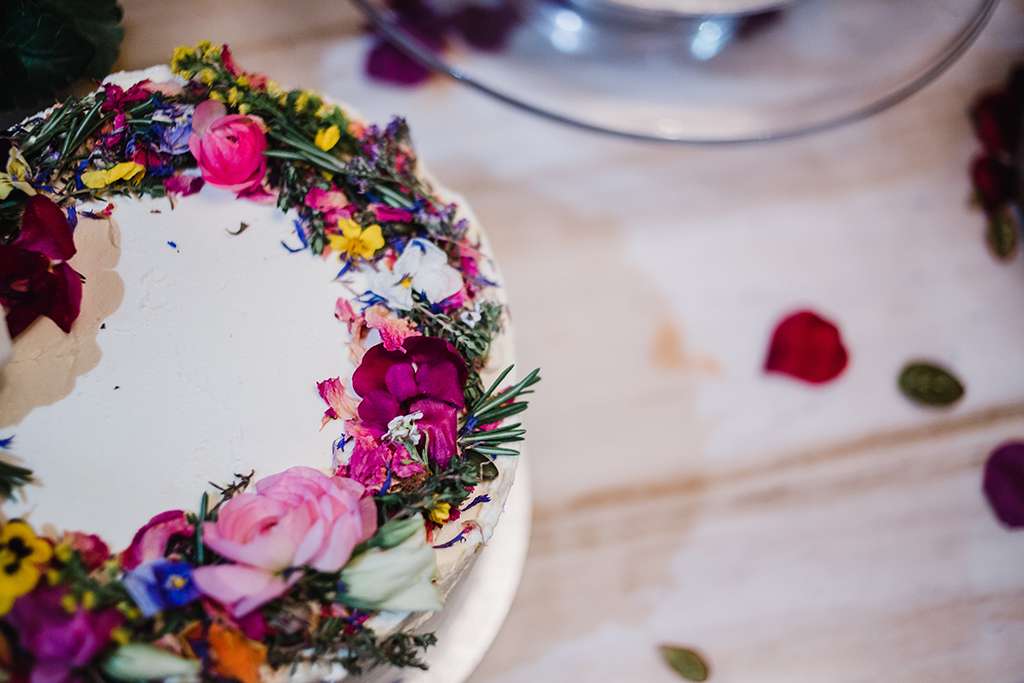 They booked an independent celebrant instead of a registrar, as they wanted the opportunity to meet with them beforehand and create a more personalised ceremony. "She was brilliant in writing something that was truly personal and tailored to our story," explained Lara. "She also made us feel a bit more comfortable with the whole thing; it was like having a friend up there!" Their chose bookish readings that felt represented them; a 'nerdy' poem and an except from Phillip Pullman's The Amber Spyglass.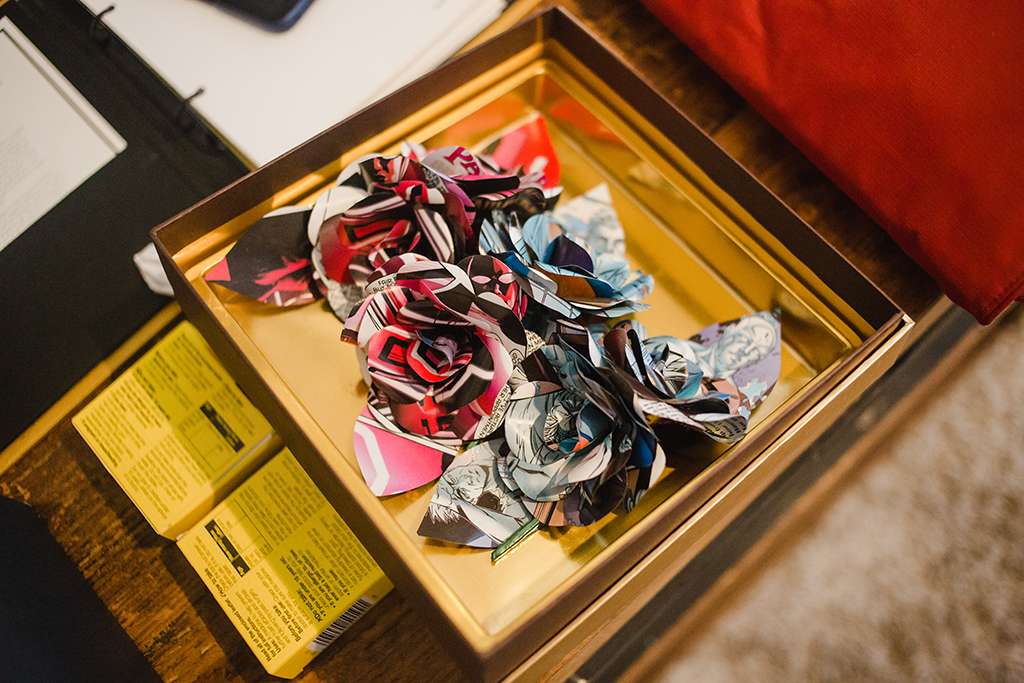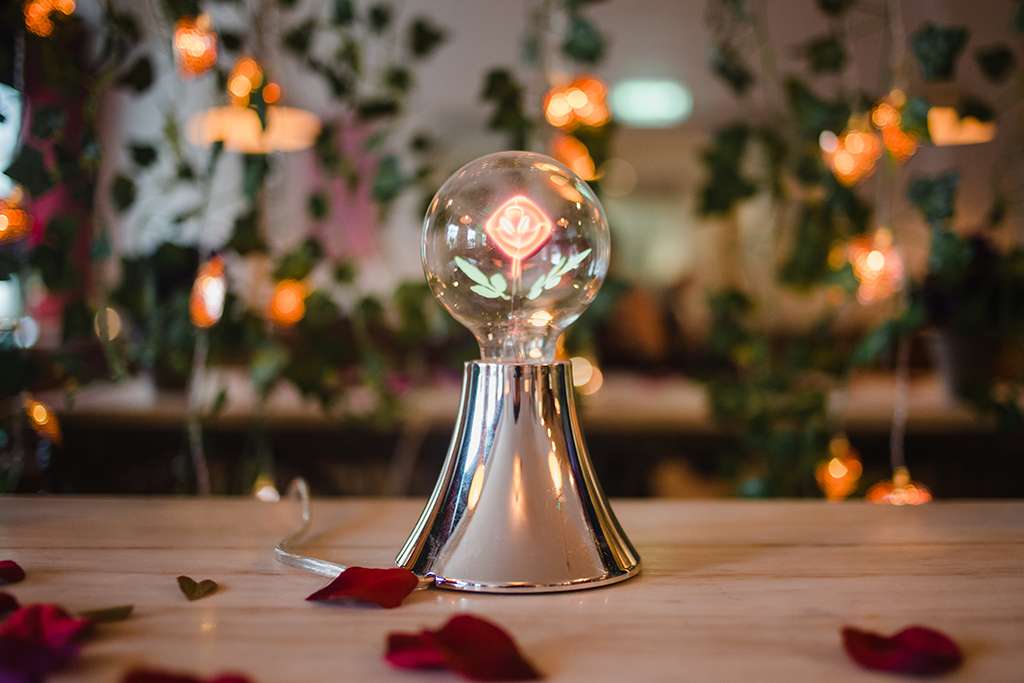 While their venue and catering was their biggest expense, they managed to get a great deal on it by moving their planned October date forward to March. "When we really thought about it, there wasn't any meaningful reason why we'd chosen October, we just liked the idea of it; we made such a saving by bringing it forward!" They also saved money by not having traditional fresh flowers, instead buying fake flowers when they say them in the right colours; they scoured places like TK Maxx, Homesense and The Range and just bought as and when. "The bonus is our house is now decorated with our wedding flowers that will always look amazing!"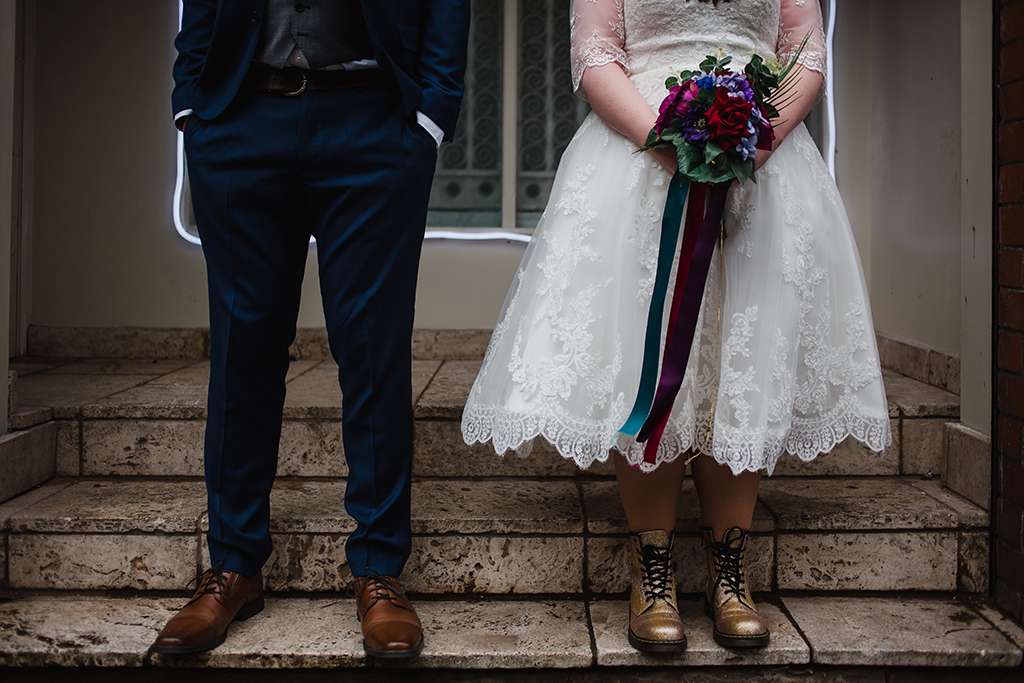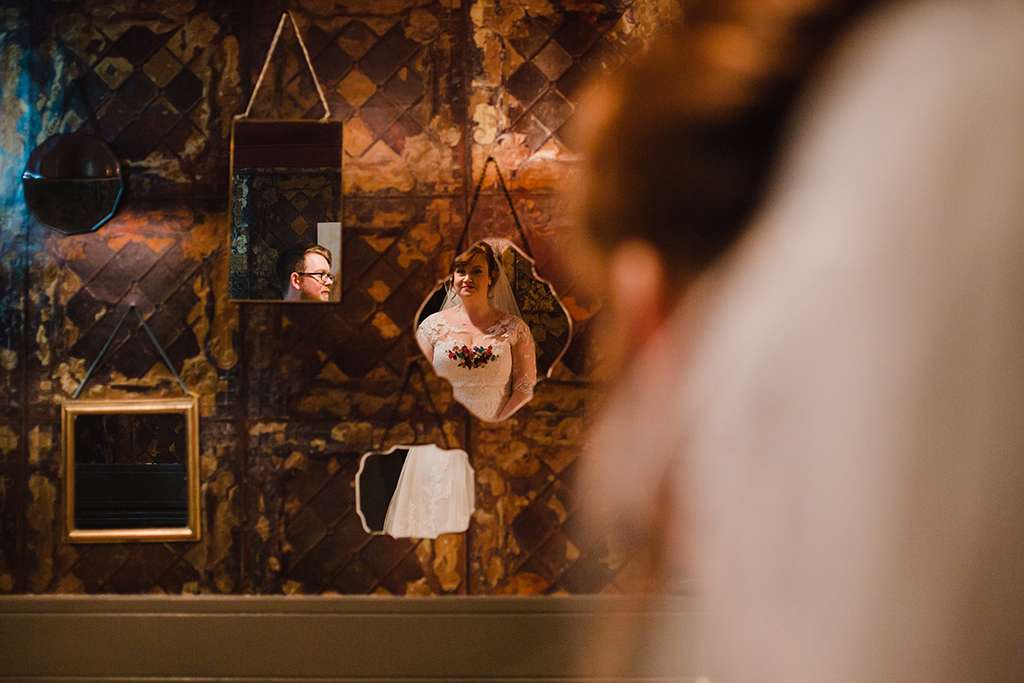 Lara's advice for future brides and grooms would be to make sure you keep a list of all the things you buy in the months or years leading up to the wedding. "I'm still finding things that were meant to be used as decorations that I completely forgot about at the back of the cupboard! While they weren't really missed on the day, if I'd kept a checklist it would've been easier to keep track of everything – no matter how organised you are those weeks in the run up to it go by in a bit of a blur!"