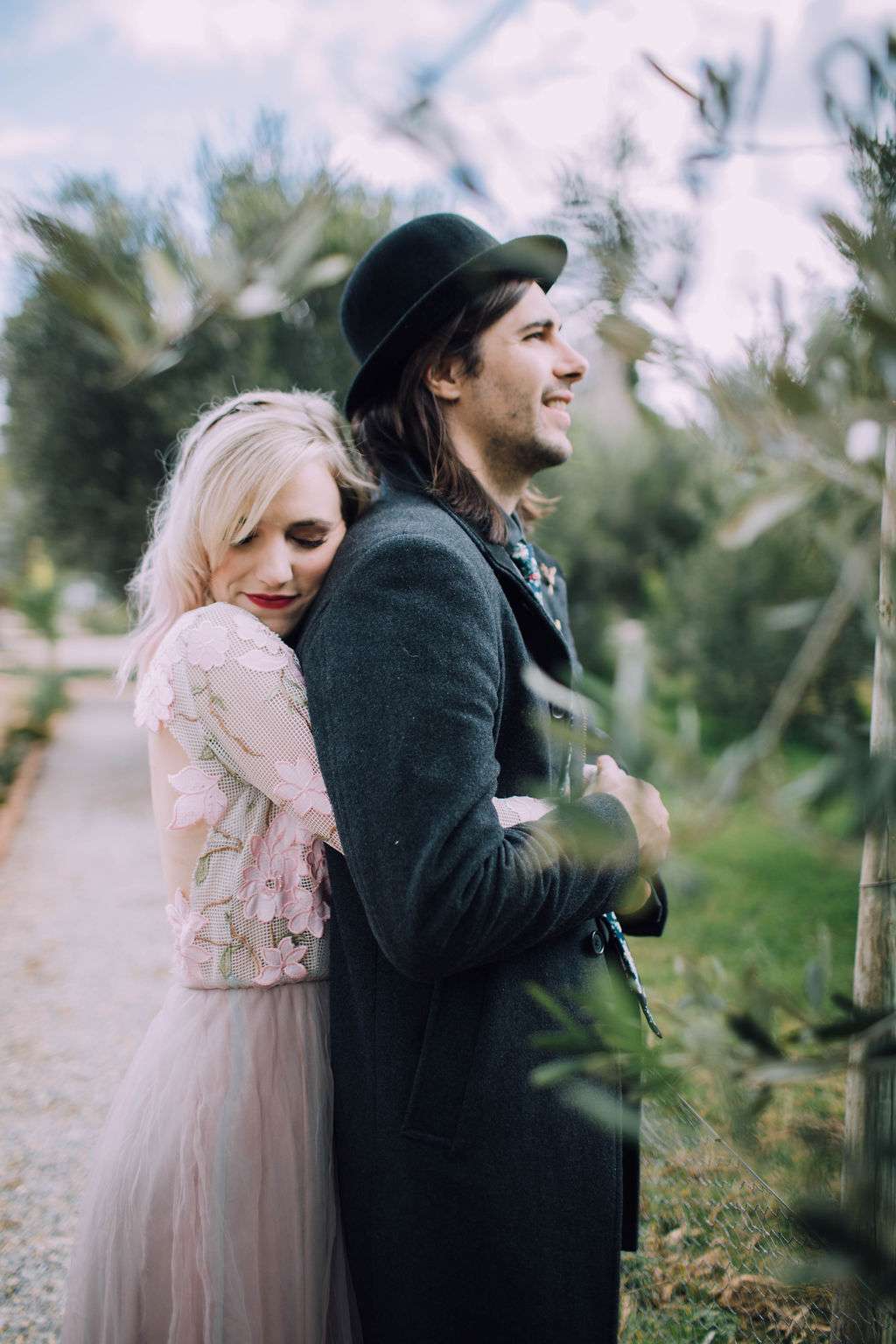 We're sent hundreds real weddings every month to consider for publication so I'm sure you can imagine it's quite hard to narrow them down sometimes… However there was no question in our minds when we clapped eyes on Alexa and Andries' two day celebration in South Africa.
They decided to split the wedding in two, with an intimate church ceremony for just close family and a big reception for everybody else three days later, in order to keep both of them happy. "I think the fact that we split our wedding into two parts definitely made it a hard pill to swallow for some people", began the bride. "In South Africa there is still a lot of very conservative ideas when it comes to weddings. The idea to split it over two days actually happened, because my husband and I had two different ideas of what we wanted for the wedding. I wanted something super intimate, more like an elopement, whereas he felt that we would regret it one day if we didn't share this day with all of our friends and family."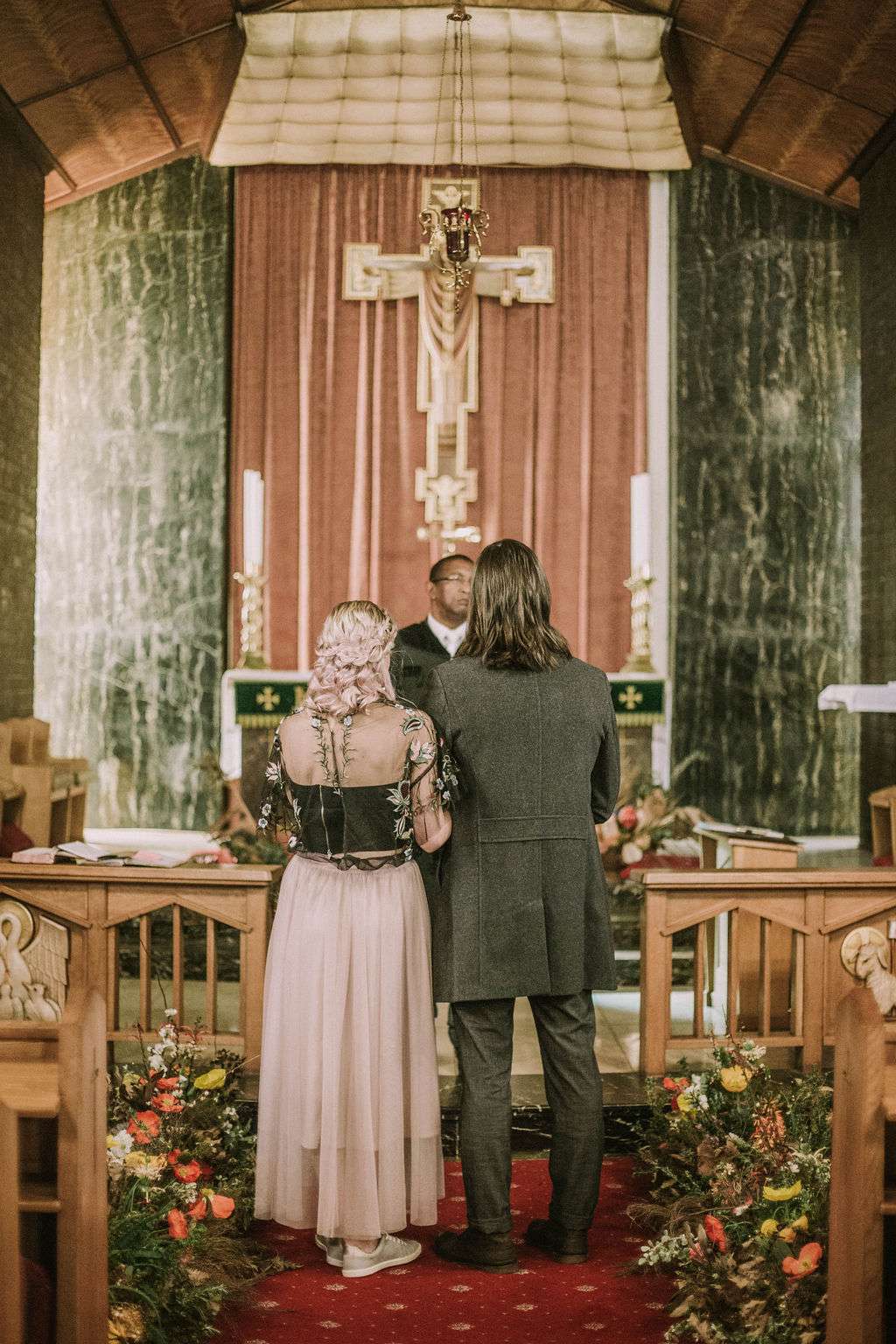 "The ceremony was super intimate and held at an old farm church in the town where I grew up. Only our parents, siblings and grandparents attended. Although, one bridesmaid did party crash (but she took videos, so we weren't too angry!) The band and minister are also special people to us. I have known them since I was a little girl."
The reception was held three days later where the bride wore a completely GORGEOUS one-of-a-kind dress that was handmade for her by her mother. "This was the day that I wore my wedding dress, and our wedding party got ready with us. However, instead of a ceremony we did a first-look, and instead of the bouquet toss we hit a piñata on the dance floor!"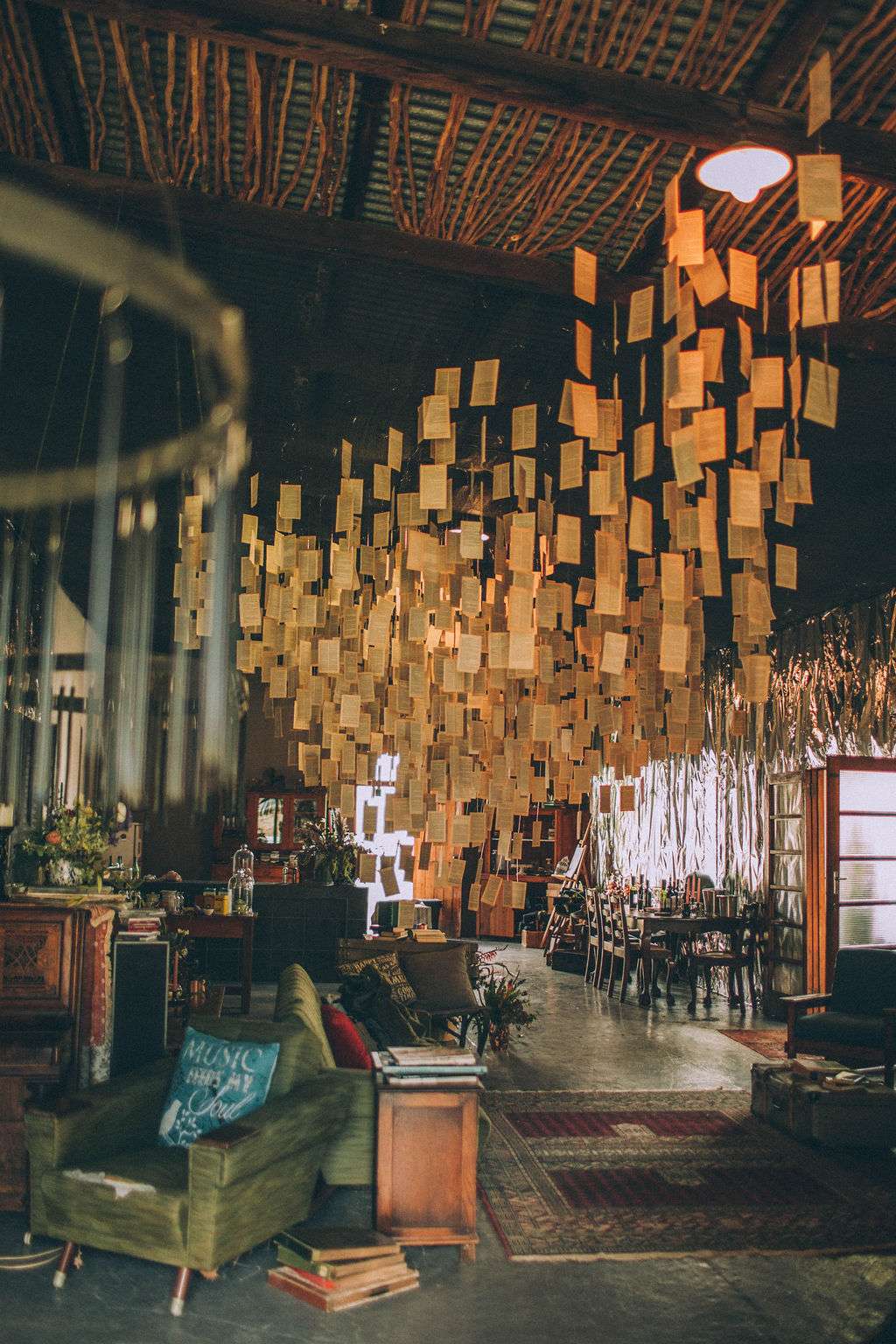 Held at Kirabo Private Cellar in Rawsonville (the groom's parent's farm), their reception decor was out of this world amazing. From book pages hanging from the ceiling, flowers everywhere (the bride was working as a florist at the time!) and paper goods inspired by the night sky, it must have made a huge impact on their guests when they walked in!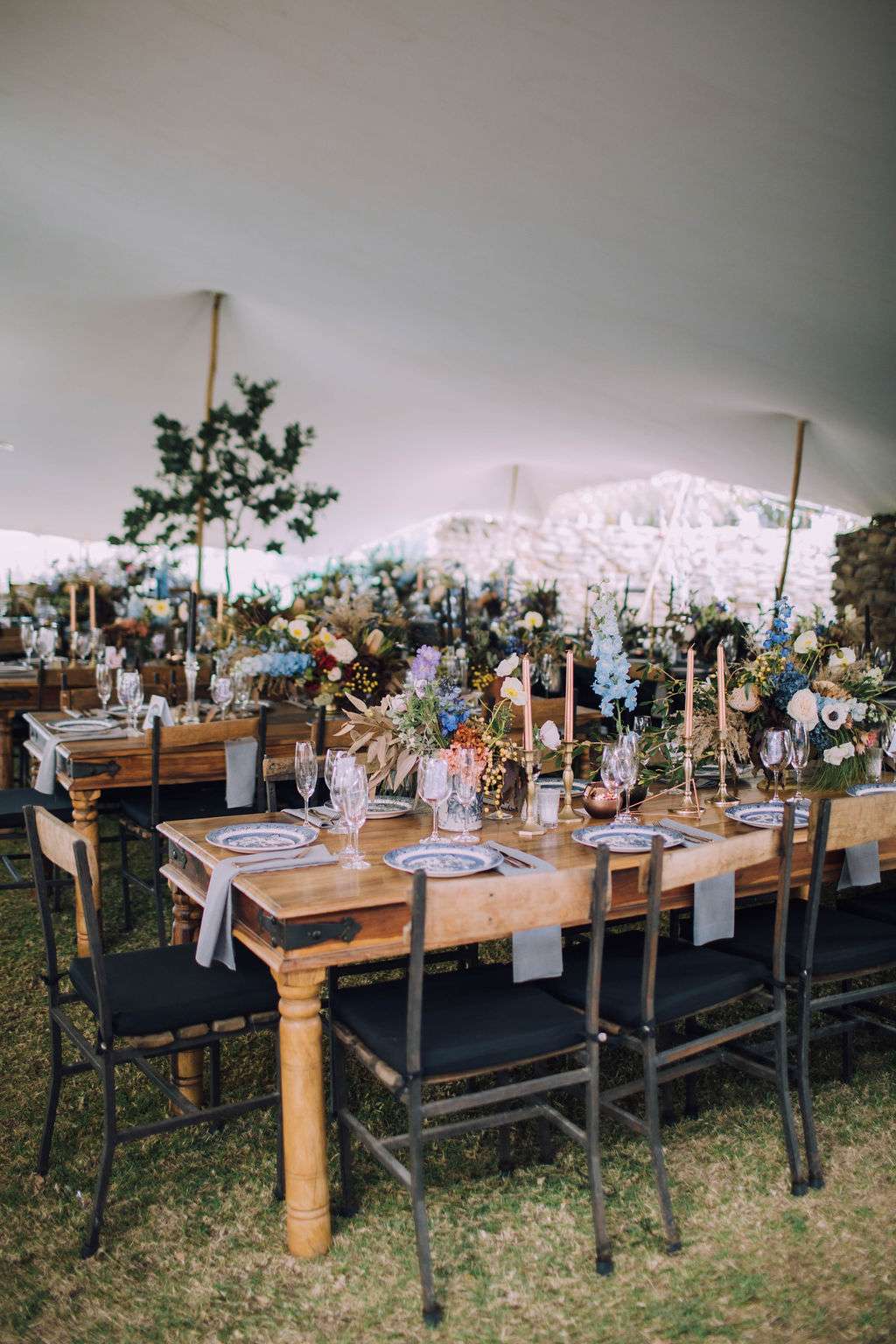 When asked about their theme, Alexa admits she found it hard to pin one down. "Maybe we'd call it Winter Stardust?" she said. "This is hard for me! I had a lot of ideas and I just kind up threw them all together, gave it to my friends and told them to make sense of it. We were inspired by Harry Potter and Jackie Burger's Stardust event!  We just wanted something fantasy-like during the winter season. Almost all of the décor was DIY. The tinfoil covered walls and liquorice chandeliers, the pages that hung from the ceiling, and the watercolour cones."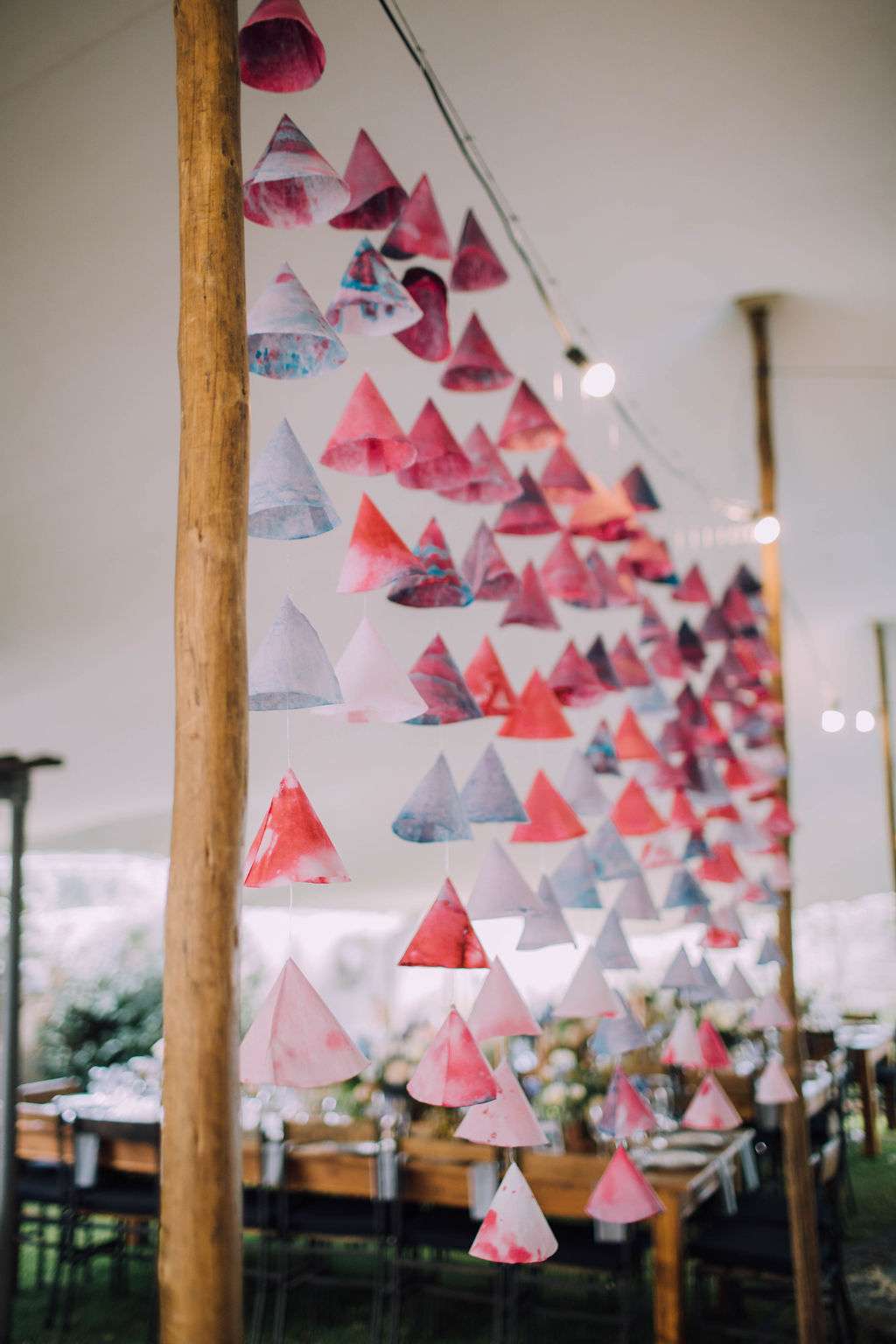 When asked what her favourite moment of the wedding was, the bride said it was a tough call between the intimacy of their ceremony and getting ready on the morning of the reception with her friends and mum. "I loved the intimacy of the ceremony. It felt like I had time to spend time with my parents and grandparents, which is hard to do during the reception when you have a whole venue full of people. Similarly, spending time with my friends and mum, getting ready and dressed for the day was great. They are the craziest group of people and were all super
relaxed. We had so much fun getting ready."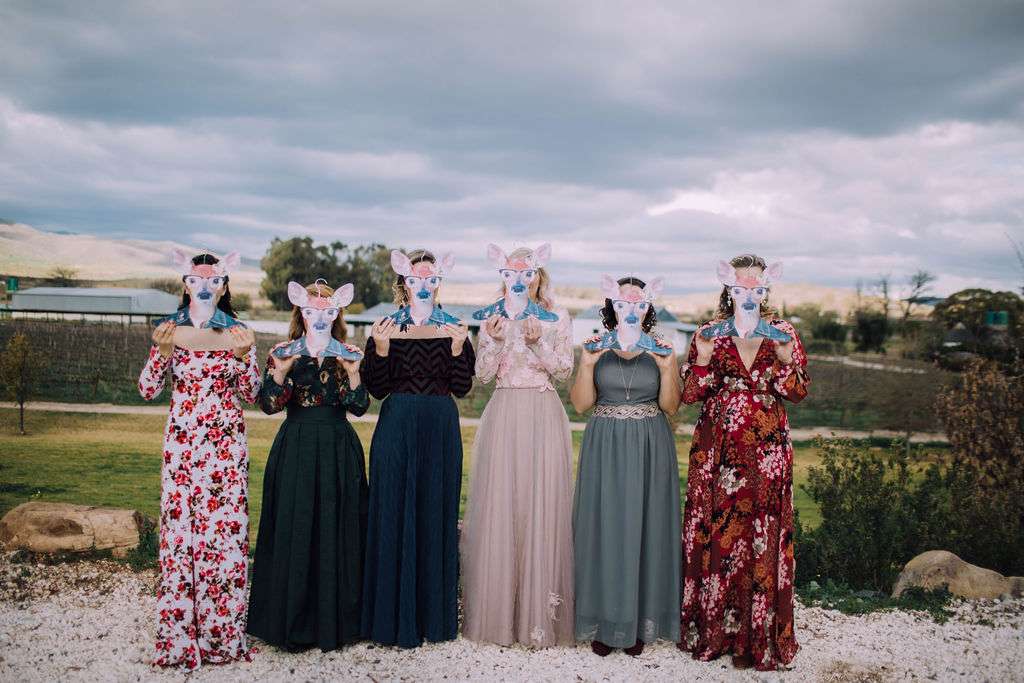 "People tend to have very traditional ideas of what a wedding should be like, and the moment you veer away from that idea you get questioned a lot", the bride concluded. "It can start to feel like you are being attacked. However, just keep in mind that your alternative ideas are new to them, and it will take them a while to get used it. Don't take the comments or questions personally. You don't need to explain yourself. If you are the one to pay for this big event in your life, you should get to decide how you want to do it. So, listen to the people, talk to them, but stick to your guns and don't allow their opinions to hurt you. They also need space to adjust to your thoughts and ideas, so don't attack them for not understanding."