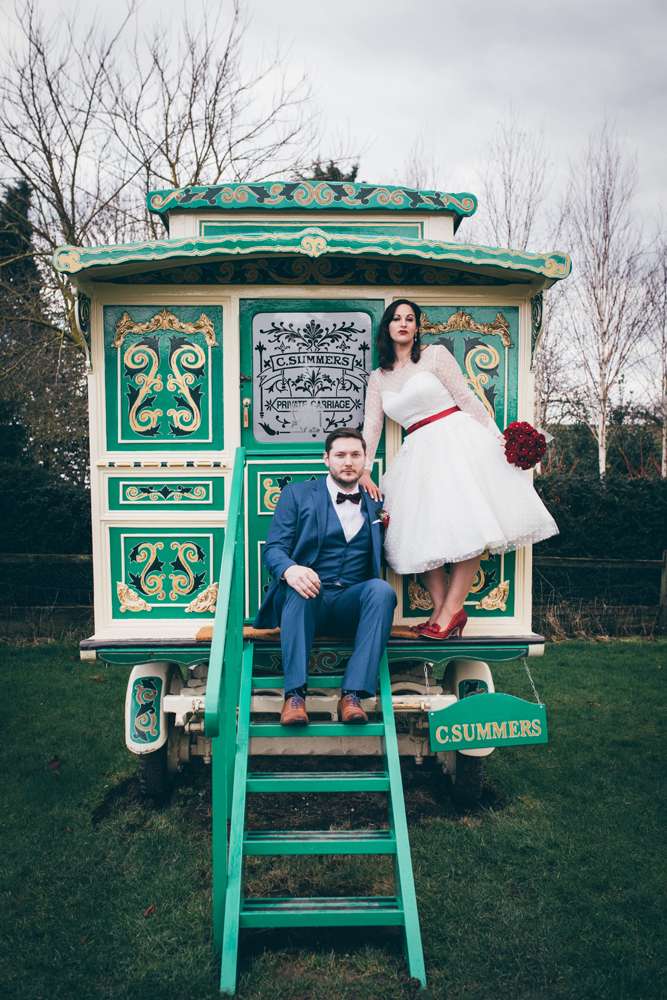 For their winter wedding, Trixie and Sam were inspired by the resident pigs at their venue, South Farm in Cambridgeshire. As soon as they found out about them they decided that they had to incorporate them into the theme of the day. All the tables were named after different species with their own facts on the table markers. They added a tattoo/ rockabilly element with their choice of cake, place settings and the temporary tattoo station which was a huge hit with the guests.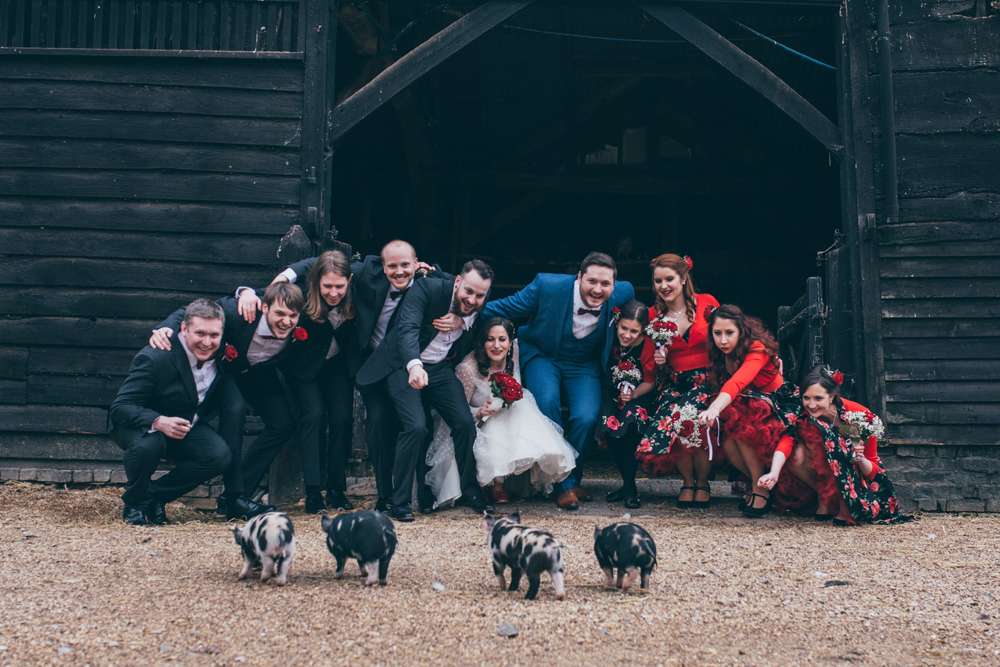 "We felt quite inspired to do things ourselves so we just went for it", Trixie began. "For place mats we bulk bought scratched records and designed our own labels. We filled mason jars with fairy lights and we designed all of the print materials – the table plan, pigs for each table, the tattoo stand and ceremony cards."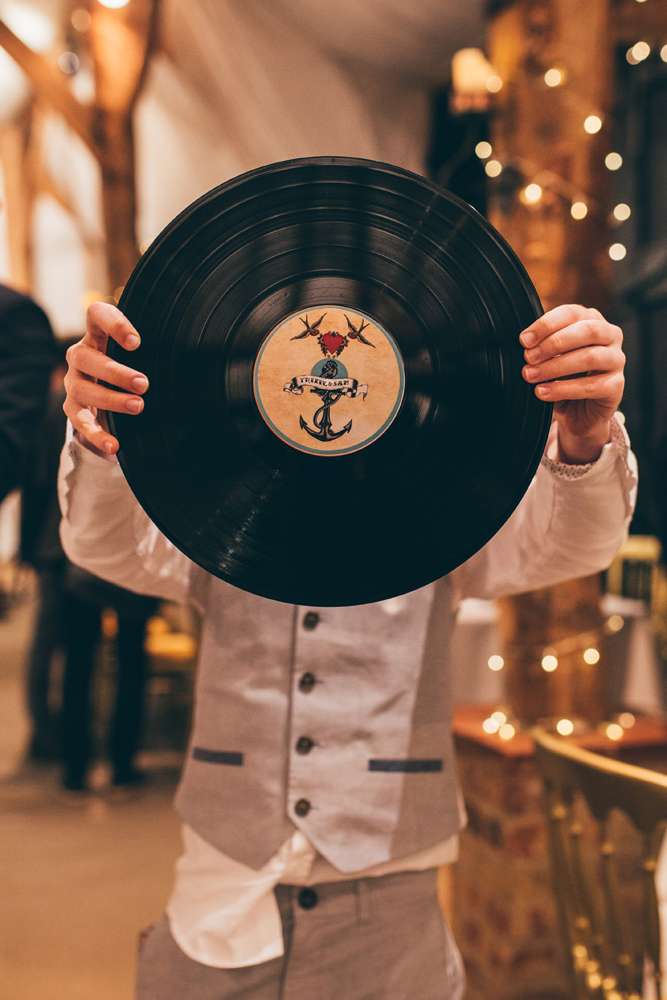 The theme also continued with the bride's choice of outfit. With her sparkly red Irregular Choice shoes and vintage birdcage veil from Etsy, she rocked a polka-dot 50s inspired short dress from LouLou Bridal.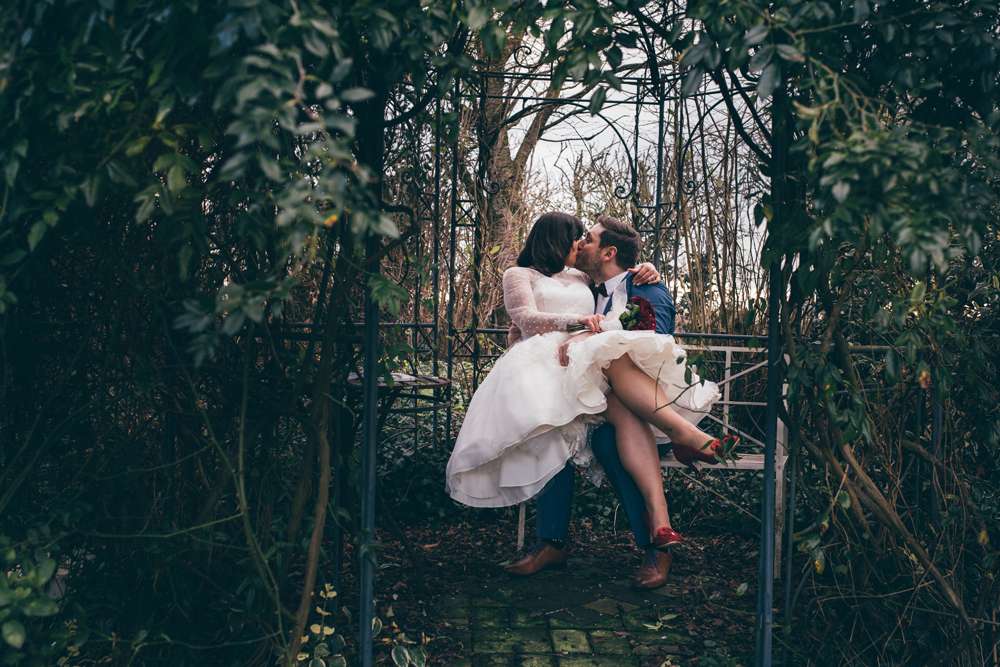 Of their £25,000 budget, the biggest costs were the venue and the bride's outfit, but both were the main things they wanted to invest in. "We saved money on the party band who were all wedding guests, the gig was their present to us", she explained. "Having the wedding in February also took lots off the price of many things, especially the venue hire. It would have been nice to get married in the sun, but doing it in February was so much cheaper."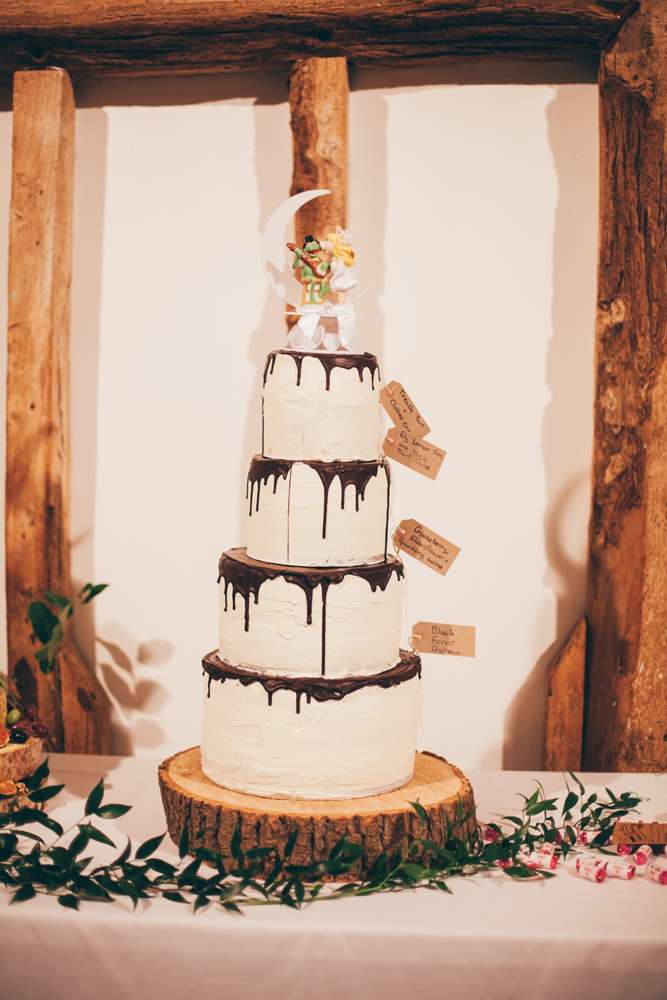 When asked if they had any advice for current wedding planning couples Trixie responded, "Get specific from the start – nothing will done for you without you choosing it yourself! The more vague you are, the more it'll come back to bite you. Also, hire a great celebrant,and a good DJ. Ours were wonderful but were both last minute decisions. On top of their own performances, they added structure and really helped to make things run smoothly."