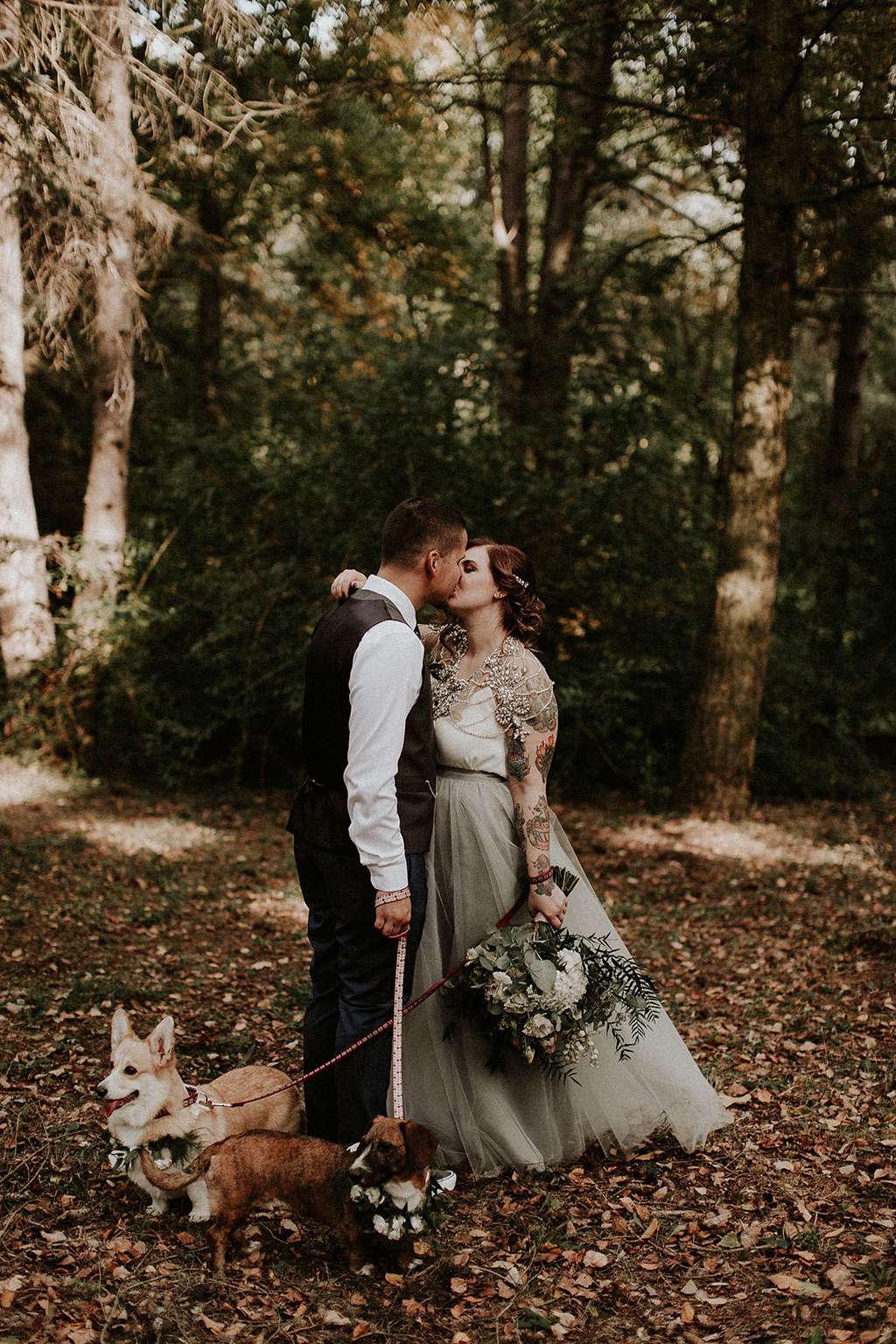 Hungarian couple Reni and Ati moved to the UK nearly three years ago, but there was no question that they would return home for their nuptials – despite the difficulties that planning a wedding abroad can bring!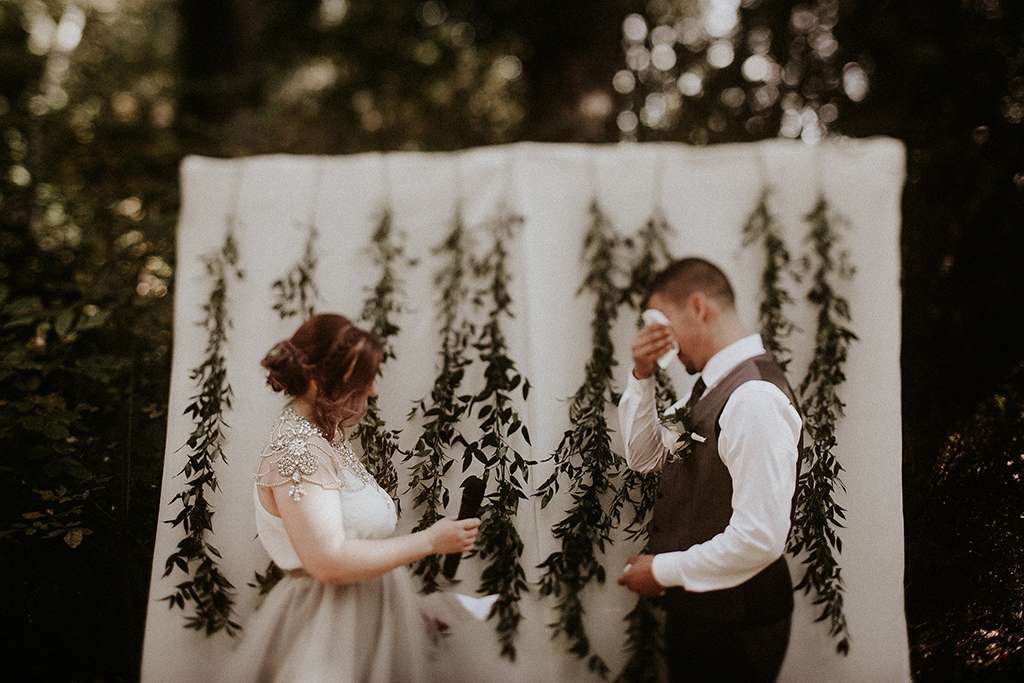 Their big day was held at a hunting lodge – specifically chosen for it's location amongst the pine tree forest. The couple have a love of the outdoors, and pine tree forests especial. The bride explains, "We love the spooky, weird darkness that under a pine tree forest brings – the beautiful green/blue-ish light they case and and mysterious, dreamy vibes. We started out wedding planning with this one criteria in mind and the rest fell into place after!"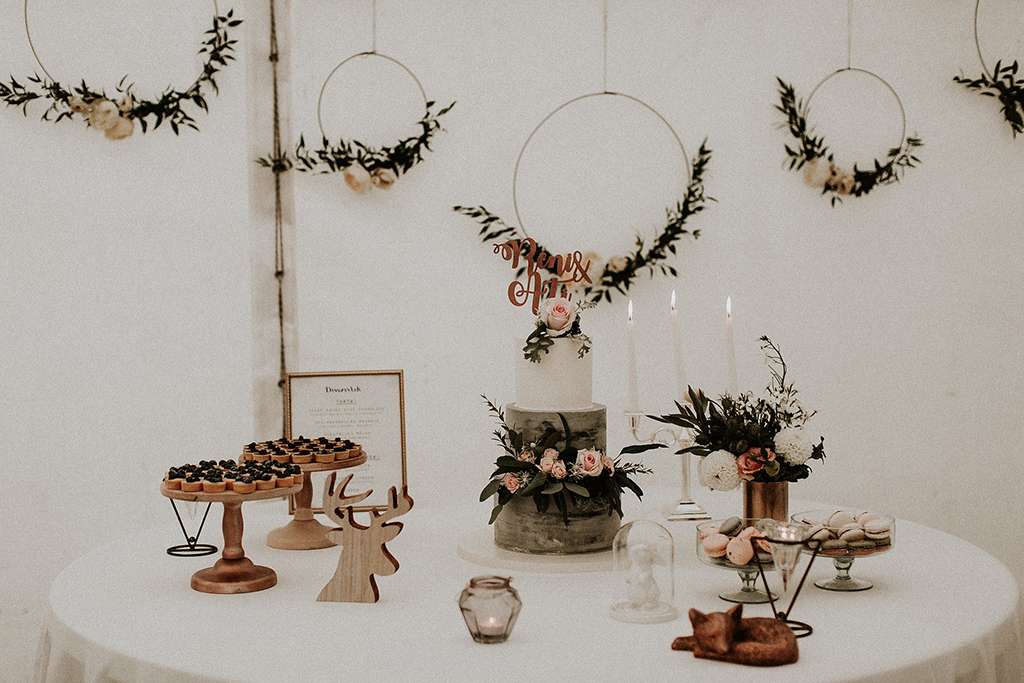 Their £13,000 budget stretched a lot further in their motherland than it would've if they'd had their wedding in the UK, and they DIY'd plenty of elements too; they designed and made their own invitations, some decor items including quotes from their favourite band in frames and had a friend make their temporary tattoo wedding favours. Their DJ was a family friend and they also saved money by planning the wedding alone.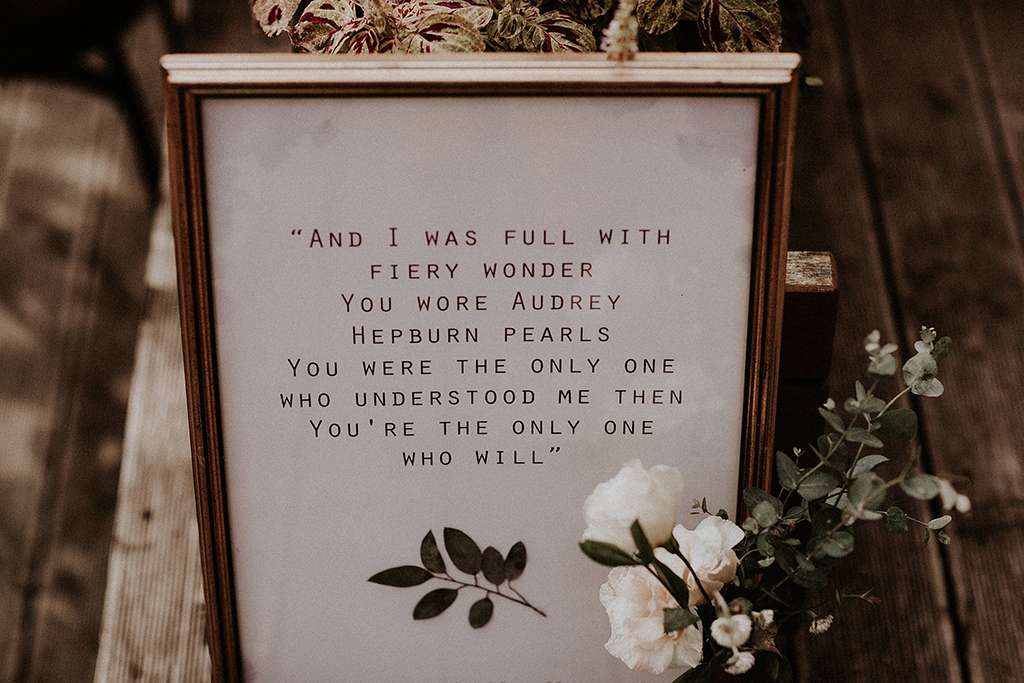 With a simple leafy backdrop, the couple had their ceremony right there in the forest – with their dogs as ring bearers/bridesmaids by their sides the whole way through! They wrote their own vows which made for an emotional service, and they had friends as witnesses which made it even more personal.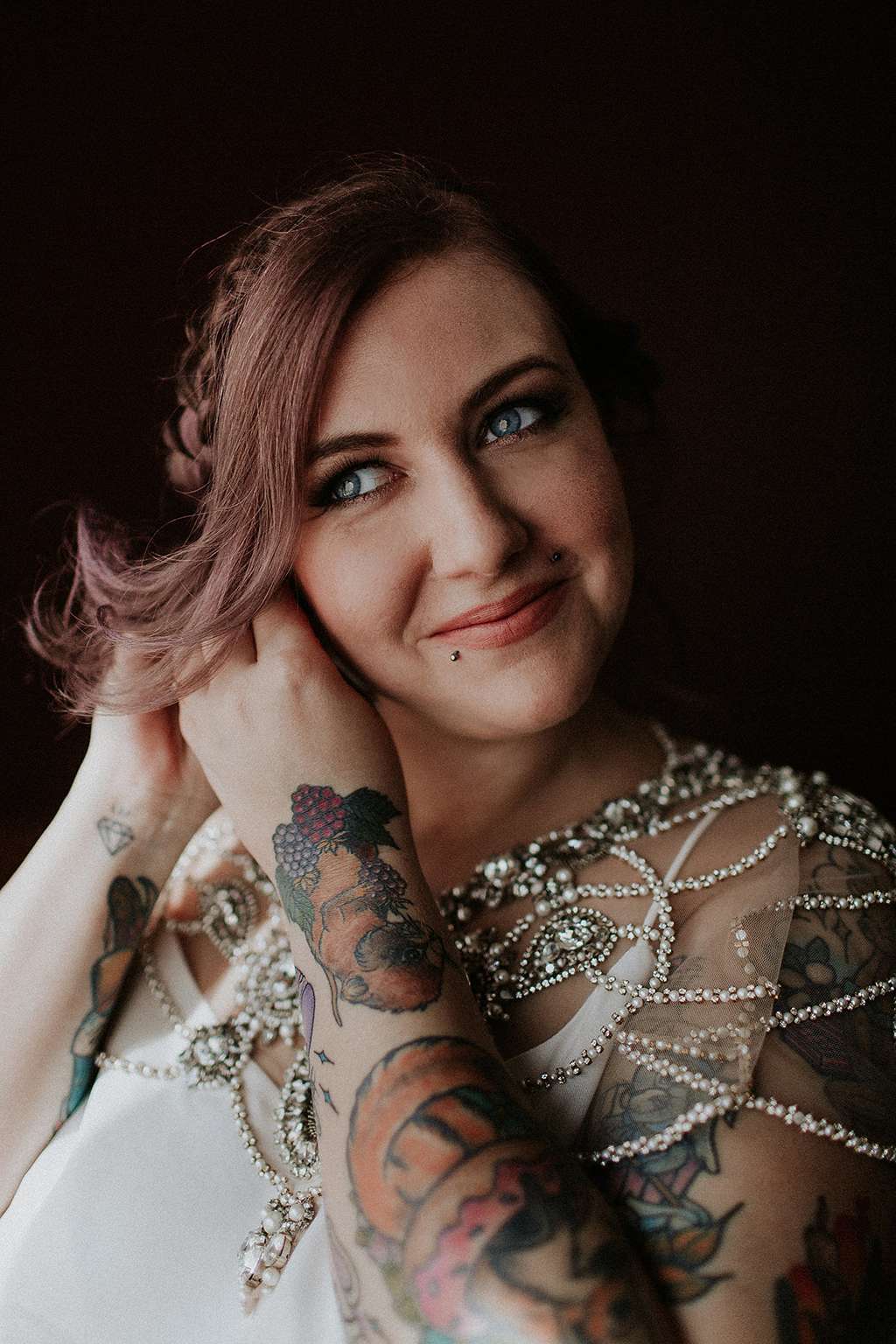 Reni wore a custom dress by her designer friend, paired with a gorgeous jewelled cape from Minaree and customised a biker jacket she got from Primark the night before the wedding! She changed to a shorter, shiny pleated skirt for the evening for easier partying in, and her shoes came from New Look. Ati's outfit was mostly high street, too.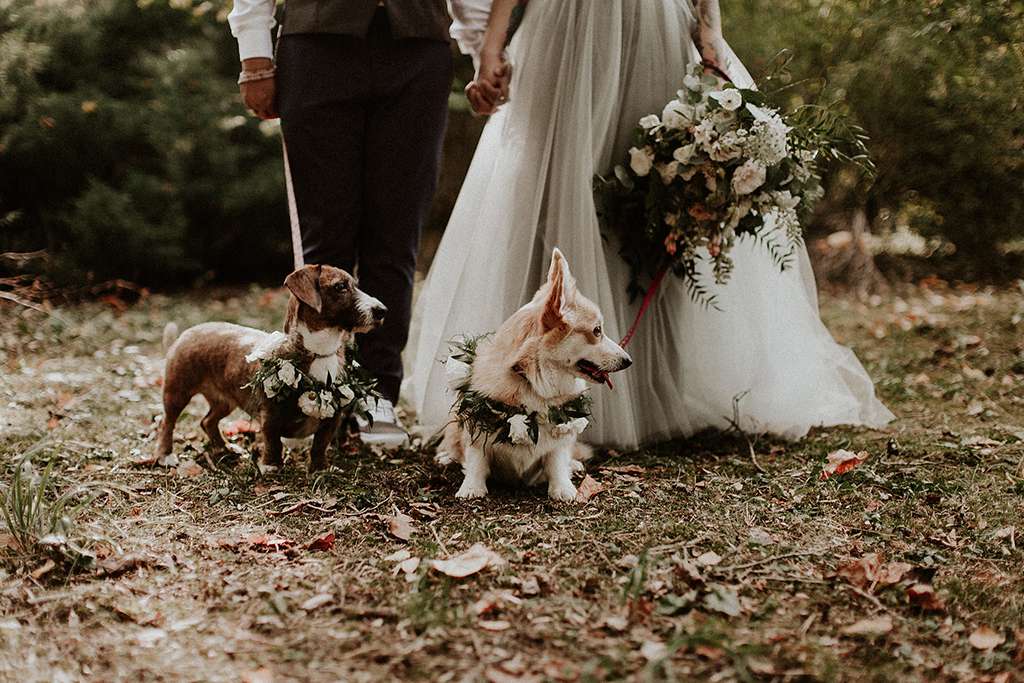 The cake was a particularly important part for the couple – Reni is a baker herself, so she chose one of Hungary's finest bakeries to make the cake that they designed together. They also had family members help make their canapés – an assortment of little sweet and savoury bakes, fruit kebabs and lemonade for their post-ceremony snacks. They labelled each dish with whose handiwork it was, so their guests would feel the love that went into them.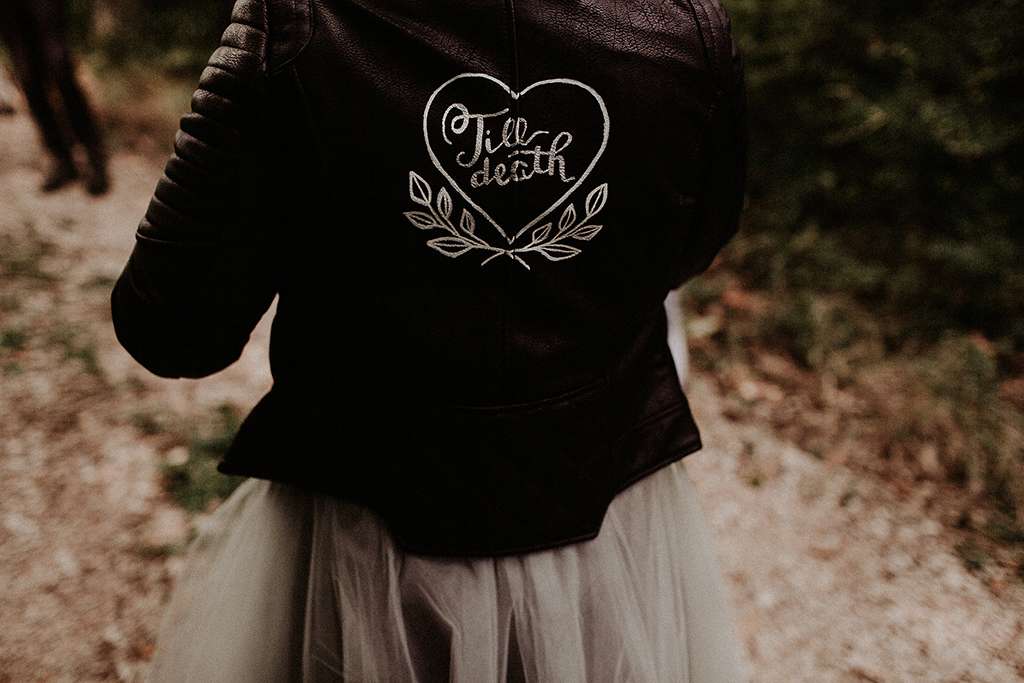 Their reception kicked off with the couples' favourite music – a ska-punk band – which their guests enjoyed while Reni and Ati were off taking their photos in the woods. They then got matching ring-finger heart tattoos and partied the night away with their favourite people – bliss!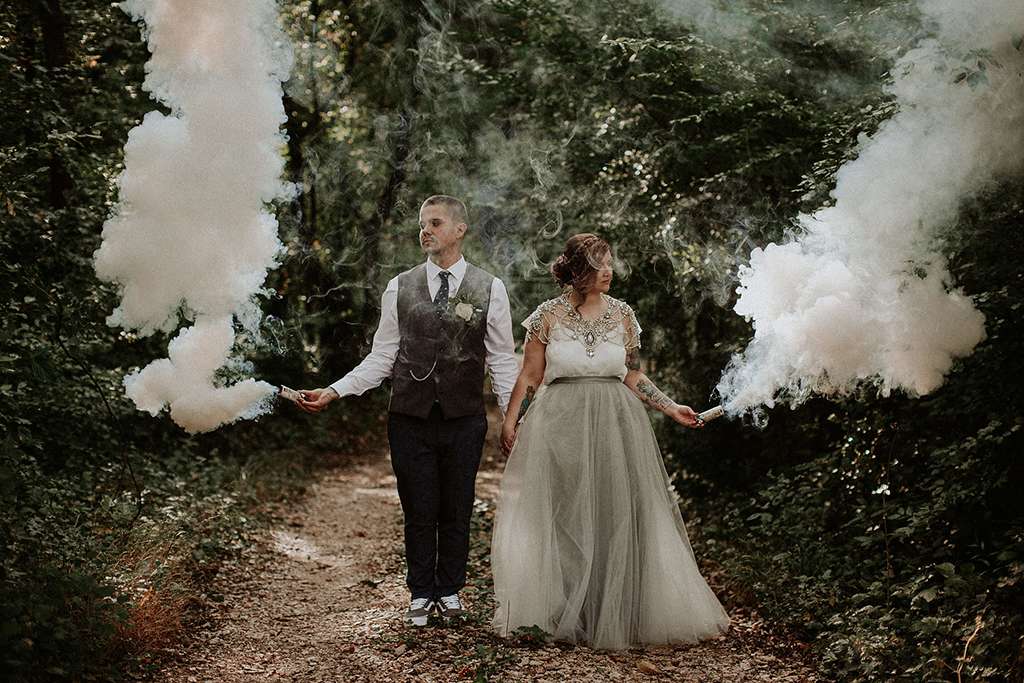 Reni's advice to other couples planning their wedding abroad is to do as much research as you can, but to accept the fact that the things you want might not be quite as expected. "We had to skip a lot of meetings and we couldn't see a lot of things beforehand, only imagine then," explained Reni. "We ended up with some providers that were in fact really rude but that didn't come across over emails! If you can afford to go out and meet your vendors prior to the big day, it would save a lot of potential stress/upset in the long run; your vendors can really set your mood for the day."