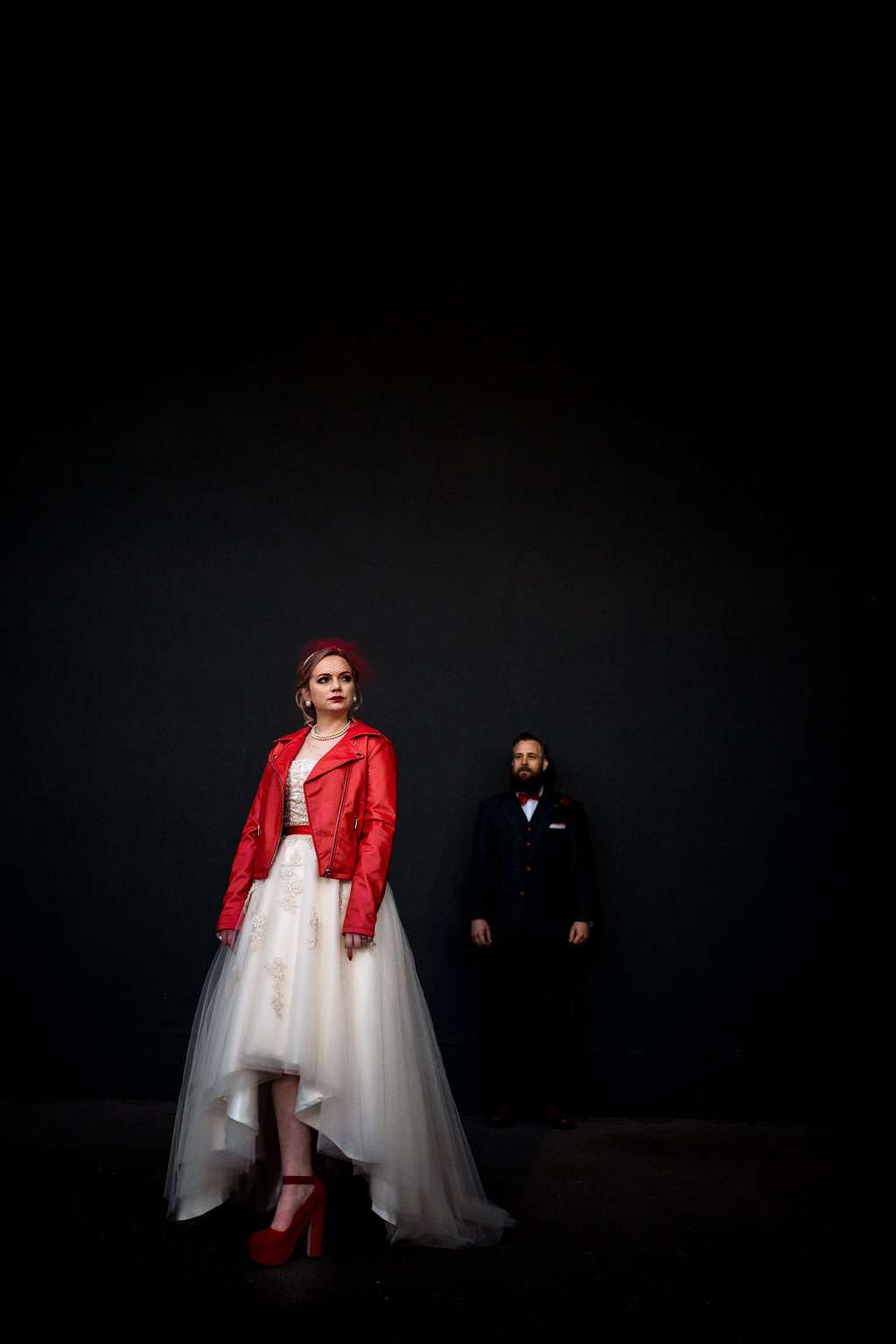 Aimee and Drew's inspiration of their wedding was simple – "Tattoos, music, and us" – but totally effective, resulting in an absolutely gorgeous day. They wanted to bridge the gap of being respectful to the traditional wedding bits that meant a lot to the people they cared about, whilst still having a wedding that reflected them and what they love. They nailed it.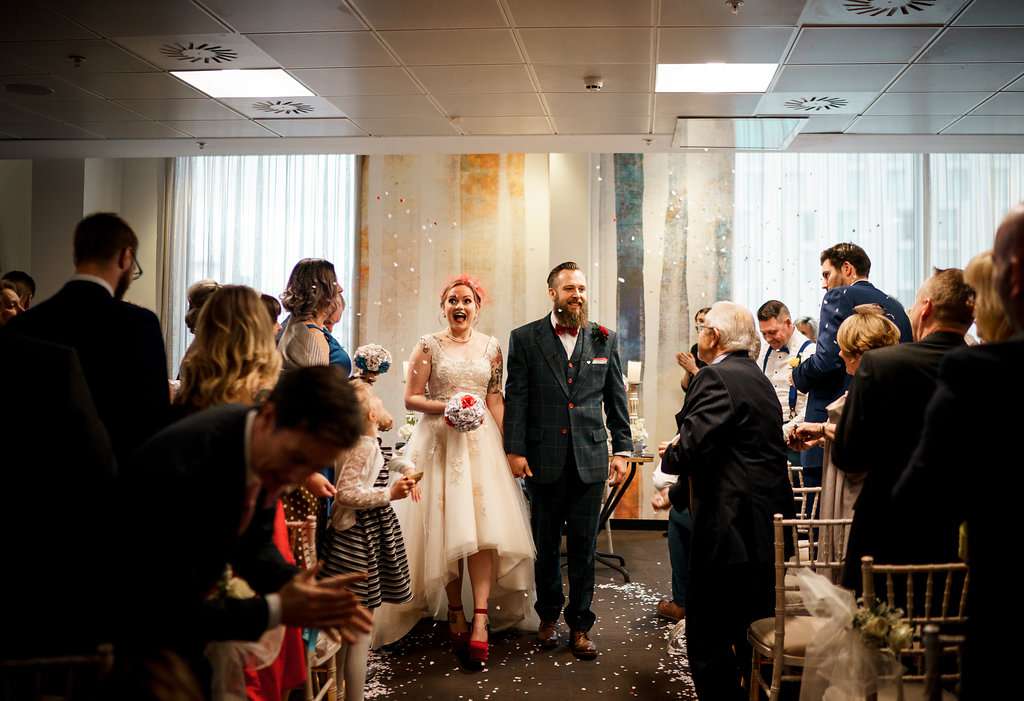 "We didn't set out to have an 'alternative' wedding," Aimee explains, "but just made our decisions based on what we love, because as a couple we always encourage each other to be who we are." This meant a gorgeous House of Mooshki dress with red accents, a By Harriet headpiece with matching red birdcage veil, and the most incredible platform heels you've ever seen in your life. They also had a retro-tattoo themed cake from Miss Kitsch Cake, and Drew arrived in the van from The A-Team.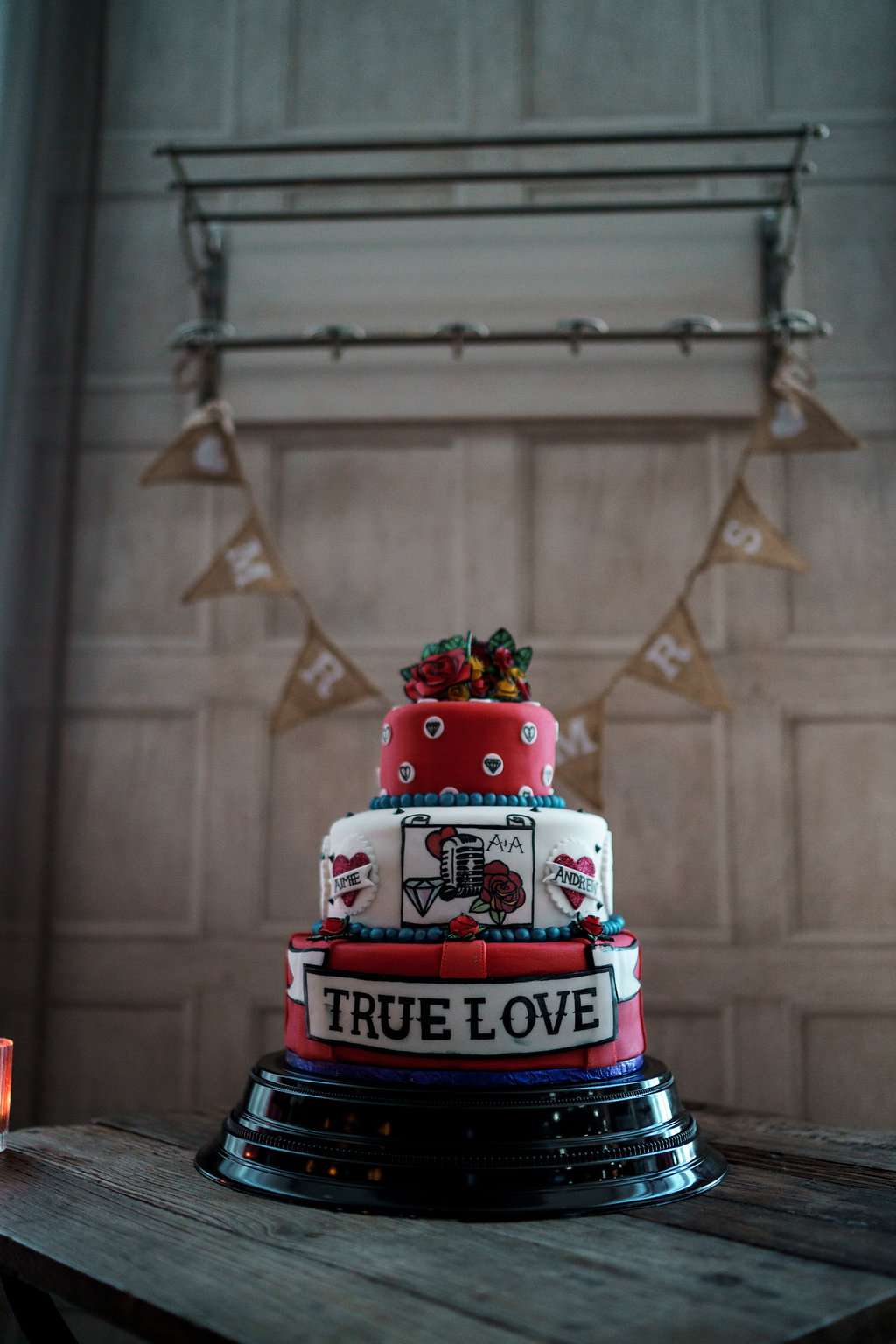 The couple also handmade all the decorations, including each bouquet made from paper flowers – all 300 of them! "Although a good idea at the time, and they turned out well in the end, I can safely say we will never fold another origami rose in our lives," Aimee muses. But they did turn out beautifully, and were a lovely sentimental touch as each bouquet was made from the sheet music of a different song. Aimee's had her first dance, and each bridesmaid had a song they'd personally chosen. The music theme continued into the table decor, with each table name being a band, each centrepiece made from the sheet music of a song from the band, and the confetti on each table made from the lyrics of said song.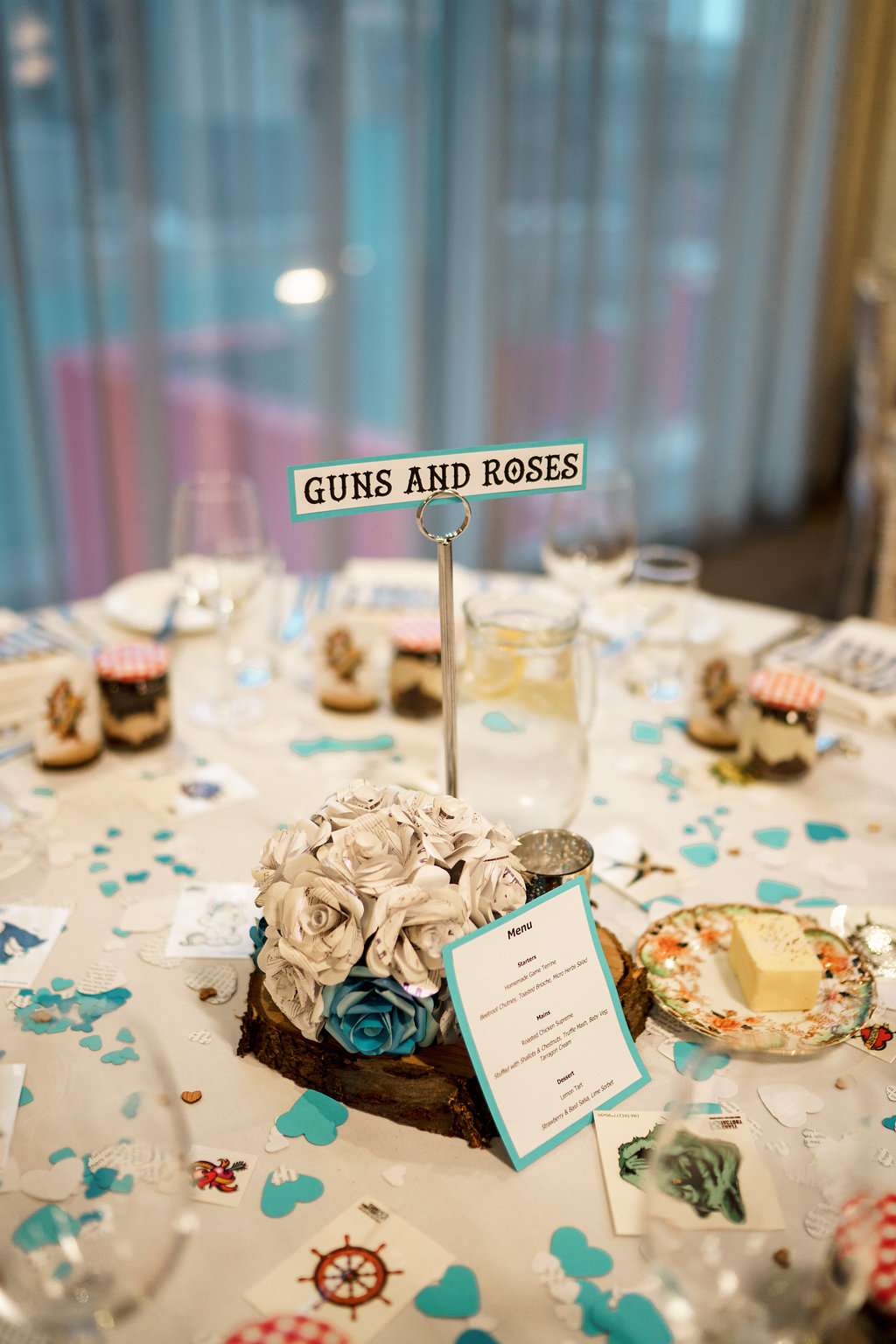 With music being so important to the couple, Aimee surprised Drew with an acoustic song just after the ceremony, which had everyone in tears. To return the favour, Drew got on stage and played one of their favourite songs right before the band started in the evening, which kicked the party off in fine form.
"When we asked what their favourite part of the wedding was (other than "MAKING LISTS!!", a couple after my own heart) Aimee explained it was spending so much time together. "So many people told us that they didn't get any time together on the wedding day, but most of our memories of the day are with each other.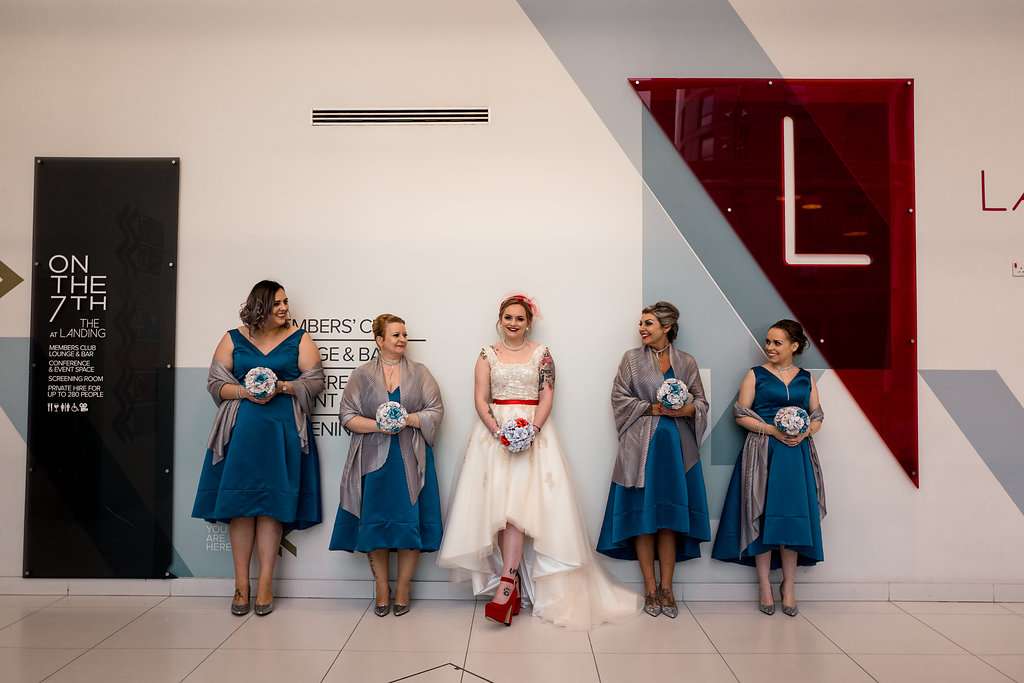 "Damian Brandon, our photographer, had an amazing way of taking us away from everything and just getting us to spend time together, all without dictating the day. He made us feel like we were just going for a walk, taking some time for ourselves, and we got the most MAGICAL pictures in the meantime." They are totally dreamy, too – the lighting in them is to die for!