Betsey and Jimmy have been BFFs for well over a decade. After meeting through friends, and after dating for three years, they decided to make it forever. They were married at Hibiscus Coffee & Guesthouse in Florida, that had a really casual, backyard feel and in total they spent just $5000.
The couple describe their wedding as traditional with an antique touch. "My husband and I love thrifting and buying vintage items over new items because they are usually one of a kind and different instead of something everyone can buy", began Betsey. "So we wanted to use that in our wedding. We like to buy and re-purpose, and I think that shows in our wedding theme. We tried to use mostly vintage for all of our décor. We used old books with vintage spools and old game pieces as our centrepieces, little phonographs on each table to match our invitations, an antique typewriter for one of our guestbooks, with the second one being a Polaroid picture guestbook!"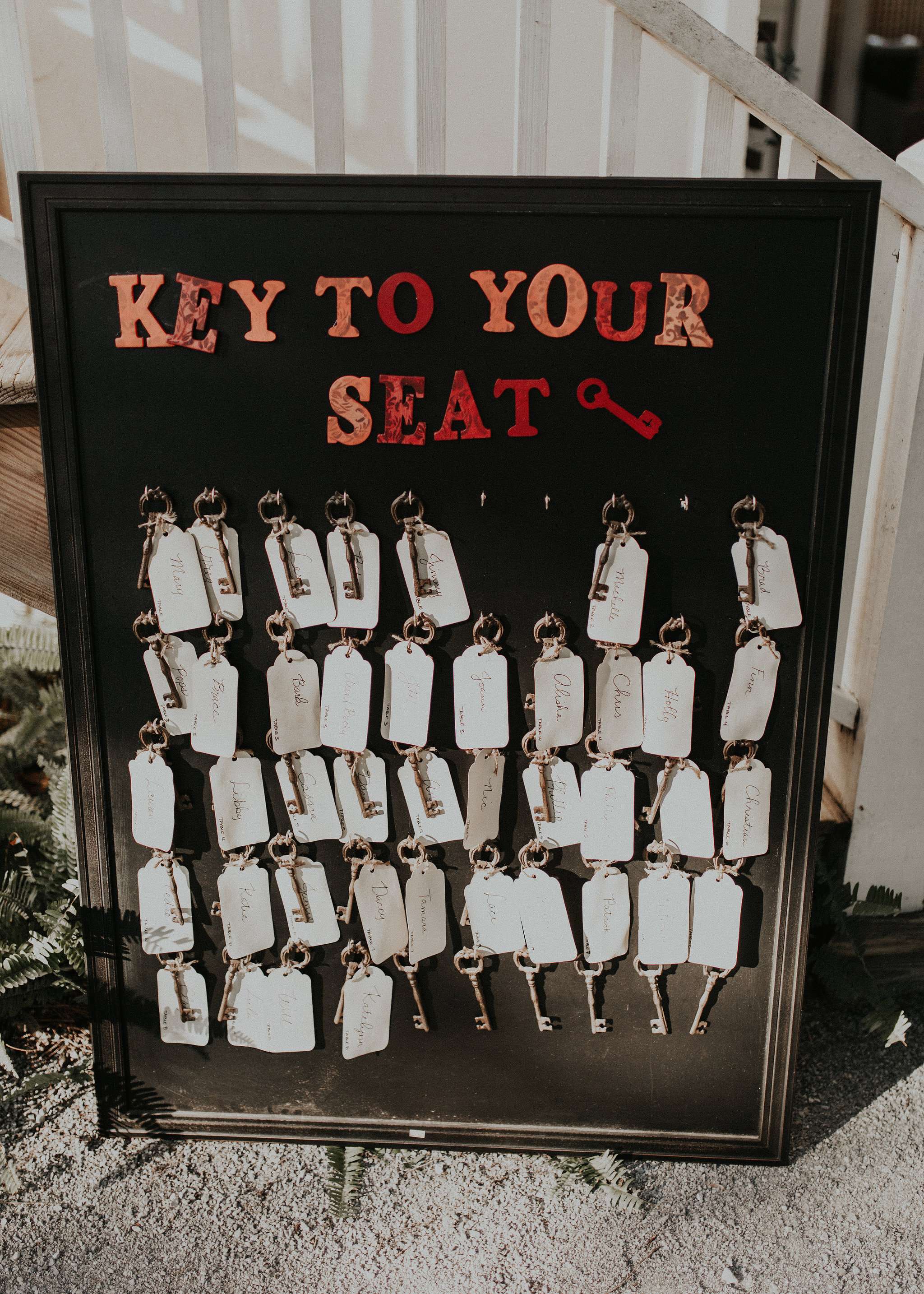 The couple arrived in style in Jimmy's 1979 Cadillac and their ceremony was officiated by the bride's father, Bruce. Betsey said of the ceremony that "It was very short and sweet since we're both not really religious. We both said our own vows we'd written, and then kissed."
The bride wore a dress she'd ordered online, with Ollio flats, vintage cluster earrings and her grandmother's pearls. The groom wore a suit from H&M with his vintage Oxford shoes. The bridesmaids were dressed in eShakti and ModCloth.
Their flowers were actually made of wood! The bride explained, "Flowers are very expensive and die so fast. I hated that, so I found an alternative – wooden flowers! I ordered them from Sola Wood Flowers and hand-dyed every one.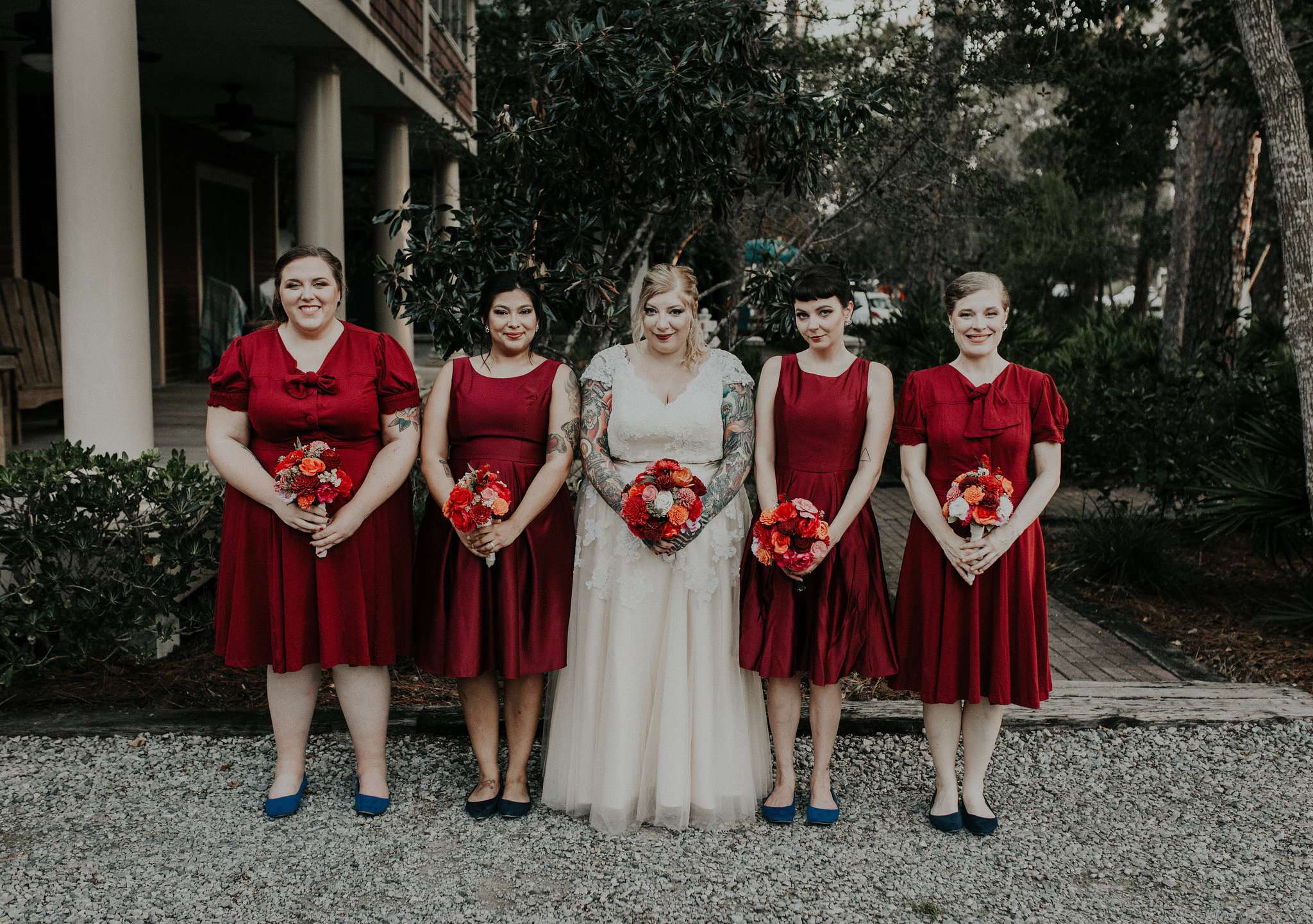 Their biggest expense was the venue. The bride said, "We had to rent out four rooms to even use it, which was half of our $5000 budget. We had a small budget, so making everything and planning everything ourselves really made everything we wanted to do possible." They saved money by making the favours themselves, and also on the alcohol by having a cash bar.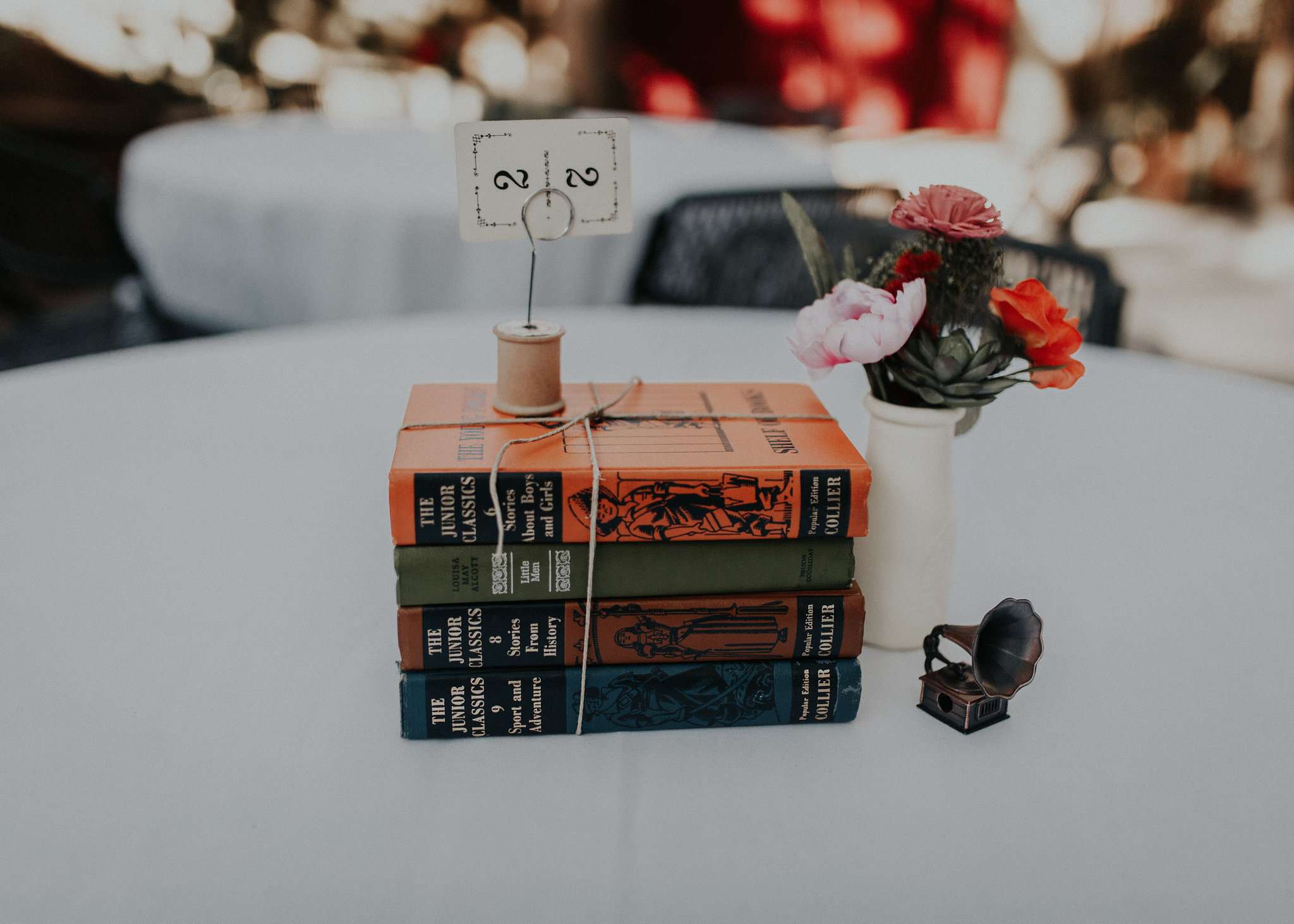 Betsey said her favourite part of the wedding was, "Of course getting to marry my best friend, but also getting to be surrounded by all of my family and closest friends!" And even though organising the whole event had been very hectic and crazy, with lots of things overlooked like decorations, the best bit was "Getting to plan it with my husband and sister, for sure." There wasn't a thing they would have done differently.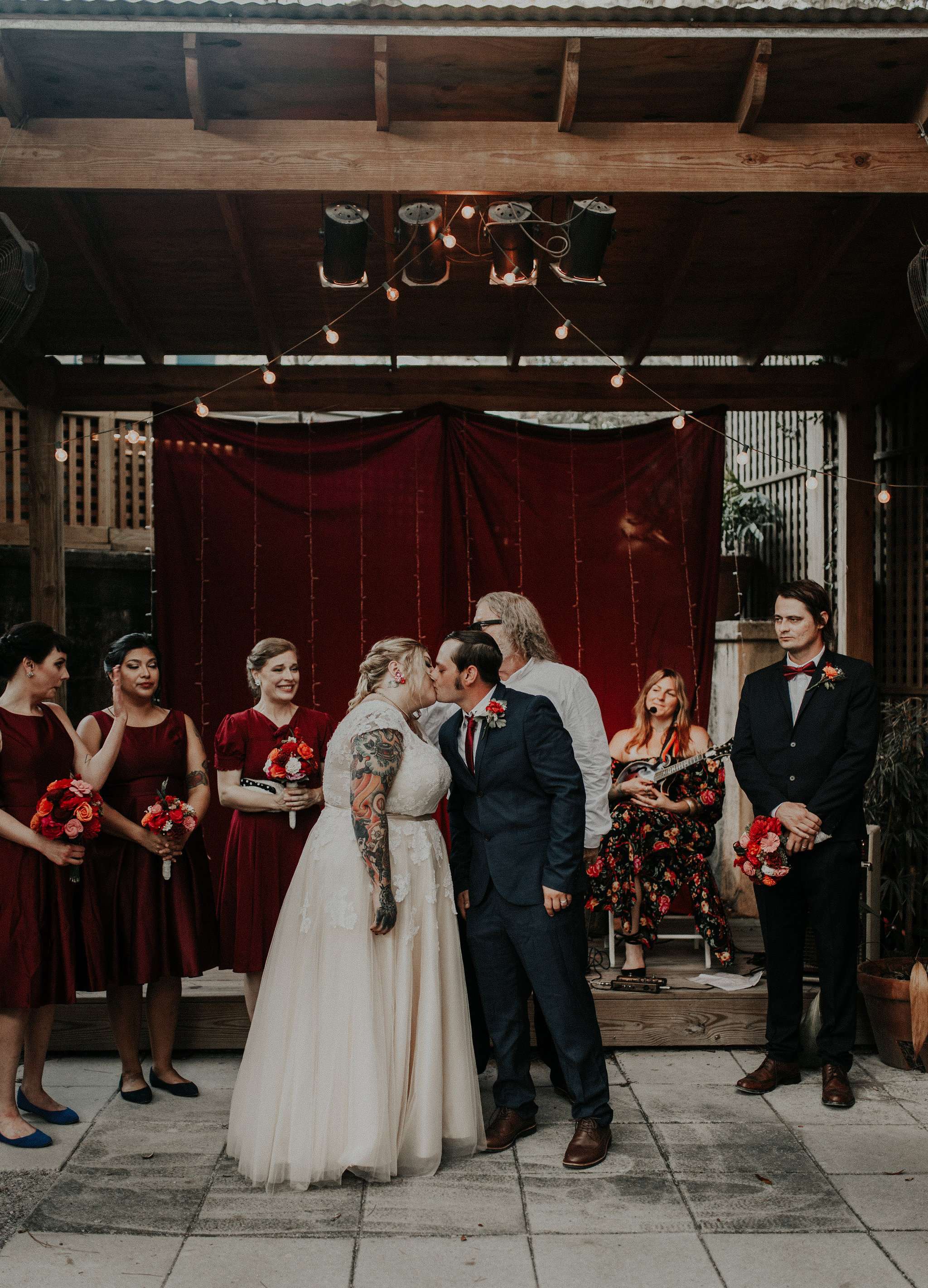 Their advice goes out to all you wedding DIY fans! "If you're going to DIY everything, then be done with it weeks before your wedding, because crafting at 2am the night before isn't awesome! Also save money anywhere you can, remember it's just one day, an amazing day but still just a day."