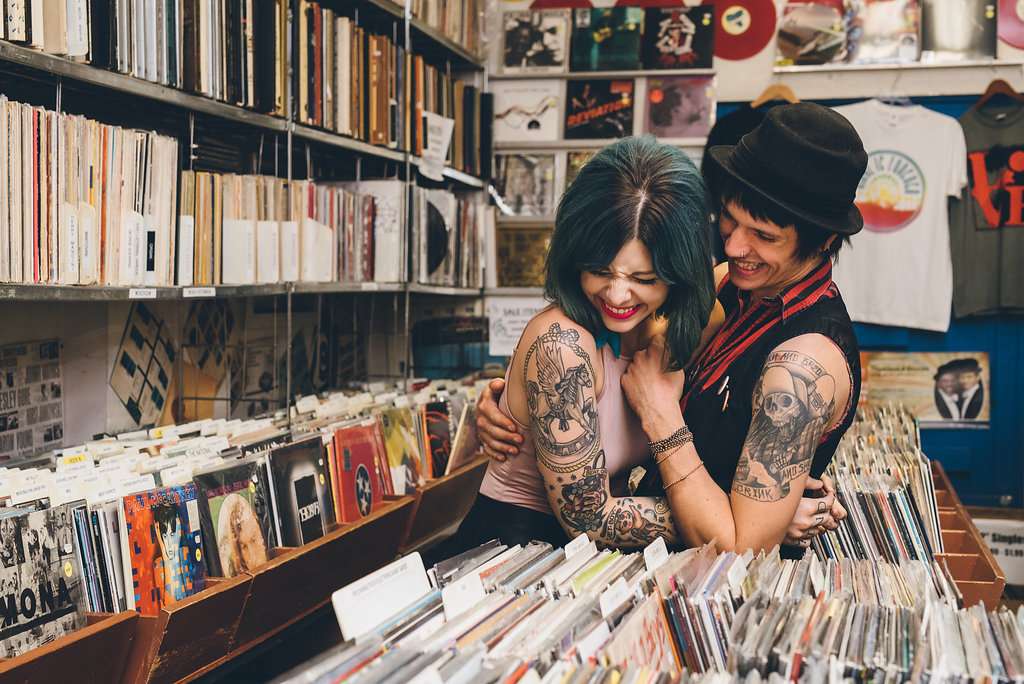 To get the best wedding photographs it's important that you and your photographer communicate. Disappointment is almost always a result of both parties expectations not being well aligned beforehand. As well as letting them know what you want, it's also really important to listen to their advice and to trust their expertise.
Sadly sometimes couples do end up disappointed with their wedding photographs, but it's almost always because there was a lack of communication with their photographer beforehand. Maybe their expectations were unrealistic or they booked a photographer without fully understanding their style or method of working.
However, if you've never worked with a professional photographer before it can be difficult to know what are even the right questions to ask! So I've done the legwork for you and spoken to some amazing wedding photographers and asked them to share the things they wish all their clients knew:
"Stop obsessing over the weather! Refreshing the forecast won't change anything, and rain can actually make for very beautiful photographs. No matter how hard you wish for nice weather, worrying about it won't make any difference. Rain never ruins a wedding, only people's attitude to it does. Yes, you might get soggy, your hair might get a little frizzy, and you might have to change some of your plans at the last minute, but you'll be the cool couple who didn't give a toss and partied hard anyway! And here's a little secret – super bright sunshine does not make for the most flattering pictures either. So even if it does rain, get out there and dance, kiss and enjoy it." Sassy Lafford, Assassynation
"If you're traveling between different venues for your ceremony and reception then consider moving the ceremony to an early time so that you still have plenty of time for your couple shoot and group shots without missing out on mingling with your guests." Fiona Watson, Fiona Watson Photography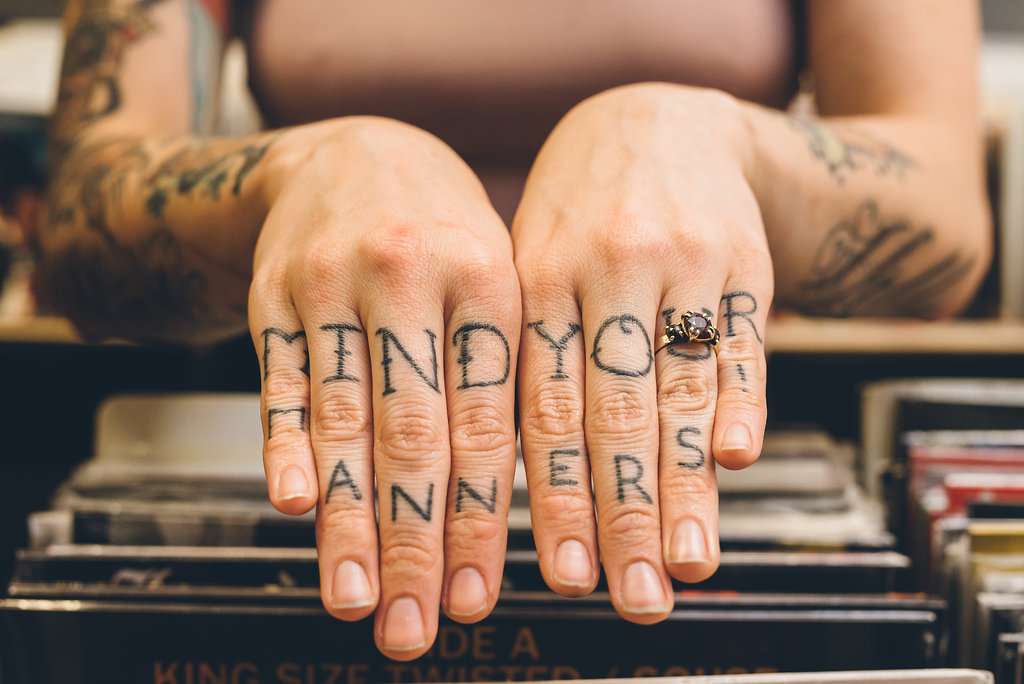 "Trust your wedding photographer. If they come up to you during dinner or while your dancing with your friends and ask you to come outside for five minutes then there will normally be a very good reason such as a rainbow, sunset or simply beautiful light. They will have you back in no time and you will get some amazing photos for your efforts. Trust also extends to believing in their ideas and style of photography. They may pick locations or poses that may seem a bit strange to you at the time but remember that you can't see what they are seeing and it will all make sense when you see the photo." Neil Douglas, Neil Thomas Douglas Photography
"When a client chooses not to book a professional photographer, instead opting for a friend or family member with a nice camera, I wish I could tell them that they most probably (or rather definitely) won't get the same kind of service that they would get from a seasoned professional. Yes, a pro photographer may bump the cost of your wedding up (sometimes considerably) but what you get at the end is something to cherish. Uncle Bob may have started to have a tipple or two long before you have finished needing his services, and he may not get round to editing your photos for a considerable amount of time – sometimes if at all. I have had many friends left disappointed when they went down this route for their photos." Rhian Wood, Rhian Wood Photography
"Please don't take our photos and post them on social media with yucky filters!! Your photographer will have already edited your photos when they give them to you and it's totally heart-breaking to see something you've spent ages on covered in a yellowy filter! You should choose your photographer because you LOVE their editing style and would never dream of editing them further yourself!" Emma B, ELS Photography
"I'm sure loads of people think wedding photography is as simple as having a good camera and then turning up on the day and snapping away! I wish they knew the reason why the photography can be perceived to be 'expensive' and the many, many hours that actually go into their photographs. It's not just 'one day's work', there is so much preparation beforehand and then all the editing after. Plus there's all the equipment we have to buy, the training we have to do, the insurance we have to have… when you look at all these factors it really doesn't work out to be that expensive after all!" Rosie Hunt, Ragdoll Photography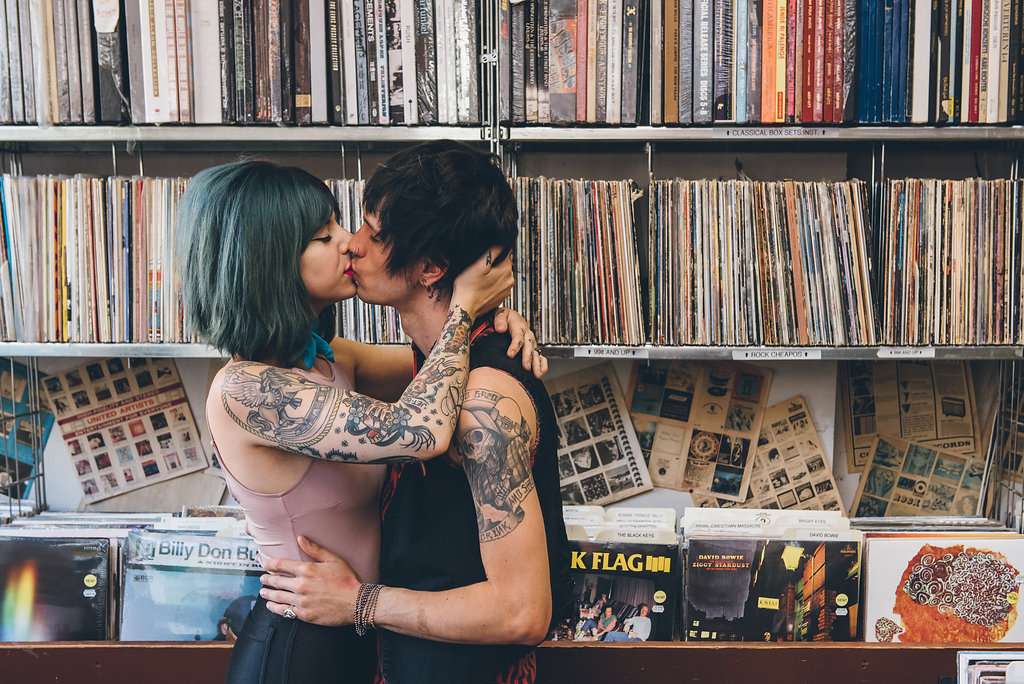 "I make it very clear to my couples that it takes me 6-8 weeks to edit a wedding. I mention it at our initial meeting, in my contract and I even say it again when I leave the wedding. However I still get emails, texts, phone calls asking me when they can expect the photos. We know you're excited to see the photos but it bugs the hell out of photographers! I'm not saying DON'T ever ask, especially if it's been longer than what they told you to expect, but make sure you're not asking them when it's still within the time frame they told you initially. A good photographer won't want to rush their editing, and a good photographer also won't hand over your images any quicker if you keep hassling them." Ed Godden, Ed Godden Photography
"Self love! We all have things we might not like about ourselves in photos, but the only way you'll end up with images you love is to let go of your insecurities and focus on laughing and enjoying your day. If there is something you are really conscious of, by all means let your photographer know. They may be able to shoot you in a particular way that is more flattering.
Remember, although you might think your arms look huge, everyone else will just be looking at your photos and seeing a beautiful, beaming bride! You are your own worst critic and while a photographer can't take away how you feel about things you don't love, a happy, joyful bride will always look better in photos than an uncomfortable or self-conscious one.
Having a pre-wedding shoot is a great way for your photographer to show you how they work/shoot you and hopefully after this 'practice run' you'll feel much more confident about having portraits on the day." Emma B, ELS Photography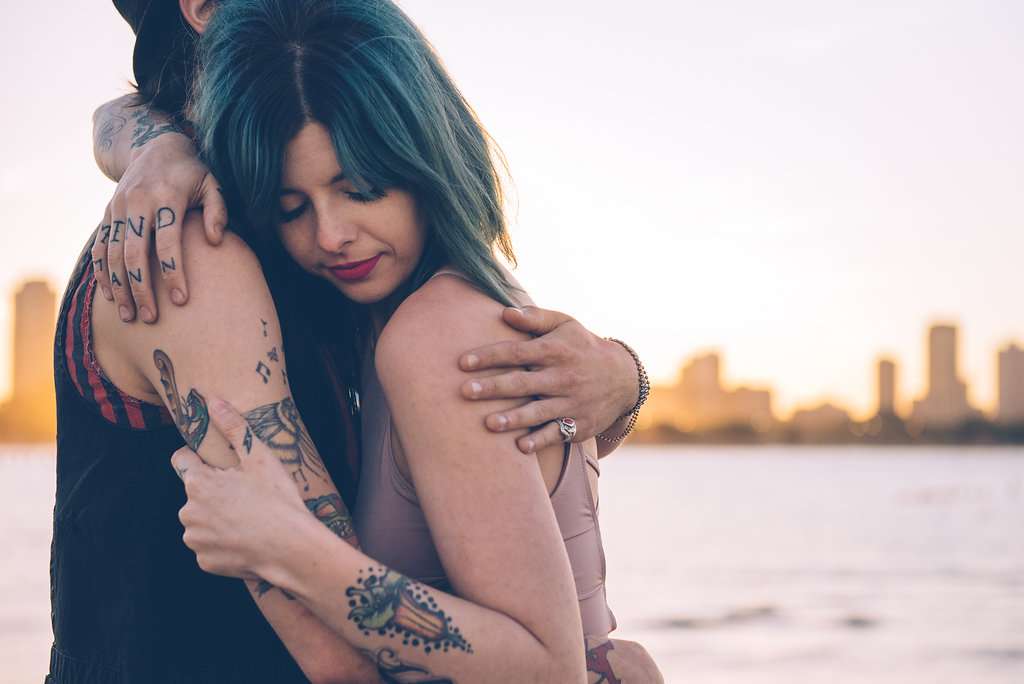 "If natural/candid shots are more important to you, don't give your photographer a massive list of group photos. I recommend a maximum of six. Once those champagne bubbles have been popped it really is like herding cats to get them all done. I like to try and rattle through in roughly 15-20 mins which allows time for herding said cats. Anymore and your guests can get bored and frustrated, plus you lose time for the pictures of people just enjoying themselves.
Of course group photos are important, but just focus on getting the line ups you REALLY want, rather than every single possible combination. Ask yourself "Will this one end up on someone's mantelpiece?" If the answer is yes then do it, If not then don't waste your time!" Gemma Taylor, Taylor Wolf Photo
"Everyone loves wedding surprises, except wedding photographers! If you're planning something fun, such as giant lanterns being released, or singing waiters during your meal, make sure your photographer knows about it in advance so they don't miss it! They might have nipped off to the loo, or need to change equipment to capture it properly. I once missed a (very short) ceilidh because I wasn't told it was happening and I was at the bonfire instead (which I could have photographed later on)." Gemma Taylor, Taylor Wolf Photo
"Try and think about light when it comes to planning your wedding. So getting ready in a room with lots of natural window light is wonderful, putting the top table at the closed side of a tipi tent is not so wonderful when it comes to shooting your speeches. The better the light, the better your photos will turn out!" Lisa Devlin, Devlin Photos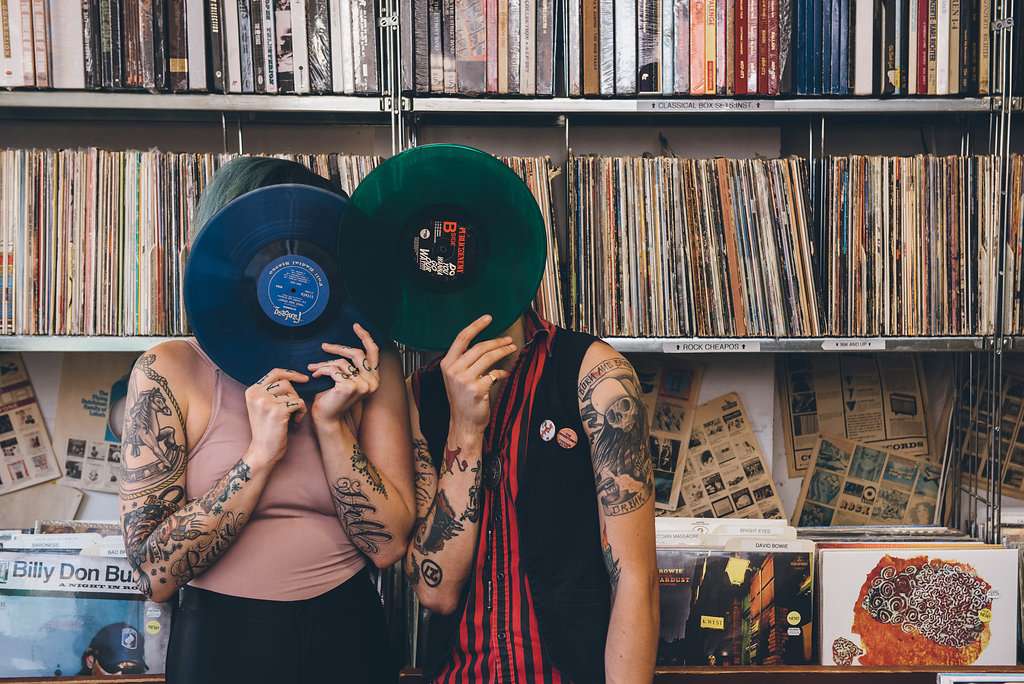 "It's important to know about the usage and copyright of the images. This can differ from country to country, and some photographers have their own clauses, so it's vital that you read your contract and ask if you're confused about anything! In the most part, a photographer will retain copyright of the images but you will be allowed to print or share them online when it's just for personal use. Also, most photographers will want to share your images on their website or social media after the wedding so do let them know in advance if you are a private person and would prefer the images to be password protected or not visible to the public." Ruan Redelinghuys, Ruan Redelinghuys Photography
Make sure there's enough light for the photographs you want. There's no point dreaming about those sunny, softly-lit portraits on your Pinterest board if you're having your portraits taken at 5pm in December. Winter light can be incredible and achieve these sorts of results, but make sure you're not leaving your ceremony and photos too late if you're having a winter wedding." Leah Henson, Leah Henson Photography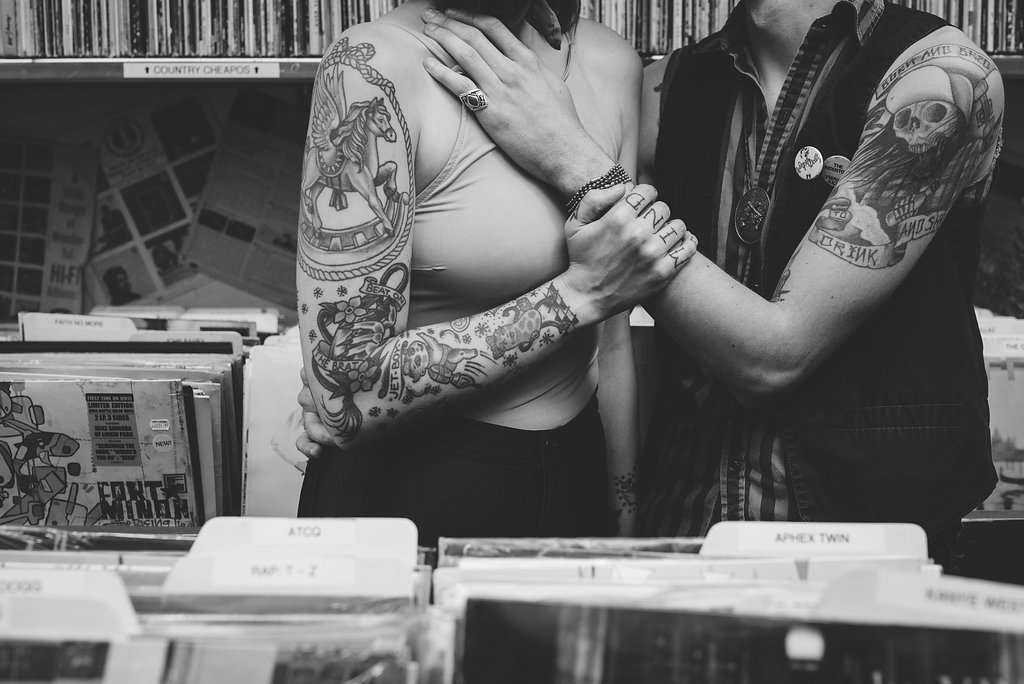 "I wish that all my clients knew that in five or ten or twenty years time they will look at the photos and realise how good they looked in them!
Photographing couples is all about reflecting their relationship back to them. So if at all possible, have a shoot with your photographer at some point before the wedding. This makes the couple shoot on the wedding day much easier on both sides, it's a bit of a practise run but also a terrific way for your photographer to see how you just are with each other. On the wedding day it's less about posing and more about just being in the moment with each other." Lisa Devlin, Devlin Photos
"Please don't give your photographer a shot list or Pinterest board of must-have poses. Pinterest can be an amazing tool for inspiration, but it definitely should not be used to direct your photographer on how to shoot your wedding. Not only does it create unrealistic expectations, it also distracts your photographer. After all, our goal is to photograph all the emotions and details of your big day, not cross off items on a shot list! Your wedding should be about you two and all those small heartfelt moments that surrounds your day. By being so focused on a shot list, you ultimately manufacture moments that are not real. Now go shred that print out you are thinking of giving your photographer, and let them create something that captures your love story!" Ed & Aileen, Ed & Aileen Photography
To the wedding photographers reading this, is there anything else you wish all your clients knew? Let us know in the comments below or over on our Facebook page!