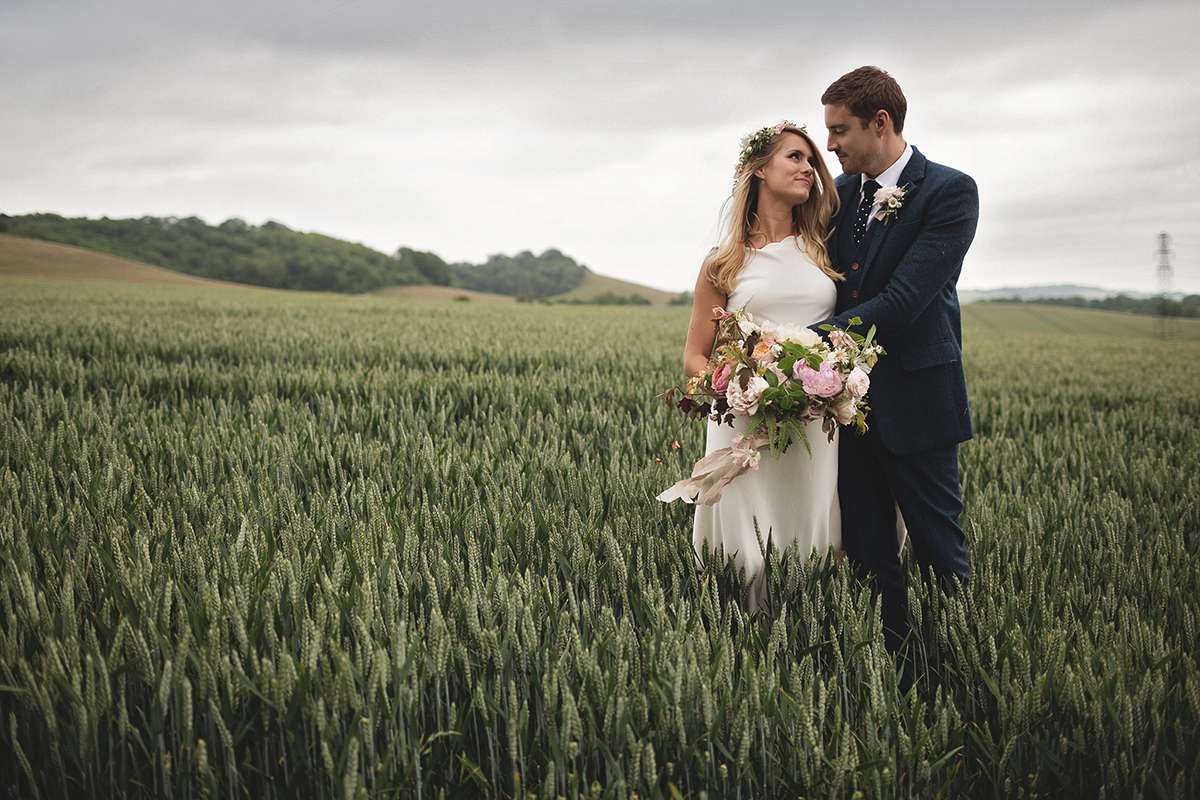 Let's not beat around the bush: Weddings are bloody expensive. There's so much to think about and so many things to pay for, who can blame a girl for wanting to save every penny possible?
There are a myriad of ways to plan a wedding at a pinch, but what if you've got your heart set on something in particular that doesn't fit in with your very strict budget? Is it ever OK to ask for a discount and if you do will those suppliers get mortally offended?
As this seems to be a hot topic right now, I figured I'd go straight to the source and ask some of my wedding industry pals to shed some light.
Do you ever give discounts to clients?
"I ask for a few details from my couples before sending over a quote. I ask thing like the location, the number of guests and what time of year or day of the week it is. With this information I can provide an accurate quote and take into account if it's low key/ off season /a week day or involves an overnight stay. If they come back to me and say it is out of their budget, I could look at taking things out of the packages for them to make it more affordable, maybe less coverage or taking out the album. However I don't generally do this for key summer dates." Lisa, Devlin Photos
"We are more than happy to give discounts to our custom order clients when we're able to. For example if a client is ordering more than one piece in the same style and we can combine materials so we're often able to reduce the cost per piece slightly. A lot of our ready-to-wear collections have long-term discounts and offers attached already though so we won't take money off those just because someone asks!" Sophie, Crown and Glory
"If you're a good friend or blood relative, you'll get a discount without asking for it – it's your wedding present. Better than a toaster, no? But in general, we don't offer discounts. Full stop." Rachel, September Pictures
"We mostly give discounts through offers on our magazine or blog advertising. However, if we feel like it's really going to make the difference to someone we will quite often pre-empt a discount. We've also had situations where people have said 'I'm not sure we can afford that' so we'll always do whatever we reasonably can to bring it in to the hallowed realms of affordability for them." Matt and Leanne, Swoon at the Moon Stationery
"We are happy to offer a discount on large quantities of lanterns – what 'large' means varies from person to person and of course budgets vary greatly from wedding to wedding too. On average, most couples wanting wedding lanterns to decorate the whole reception space use 50-75 of them for a good level of coverage across the whole ceiling. On this quantity we would happily offer a discount of 15-20%. We also include free delivery on orders over £100. " Aimee, The Hanging Lantern Company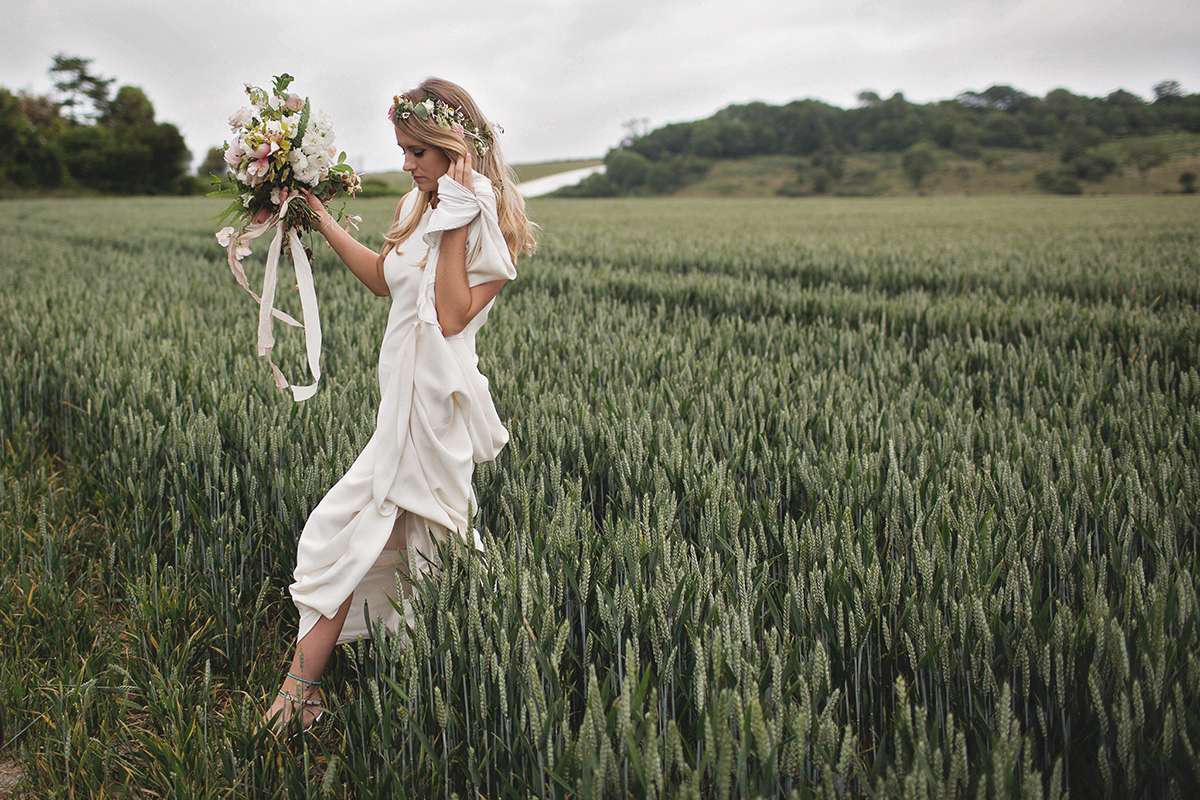 Do you ever get offended when people ask for money off?
"I don't get offended, I understand that the precedent is often set by venues offering discounts or because couples have been told to haggle for everything. I know what it's like trying to plan a wedding but some parts are worth investing properly in. I do find it funny when they come back with a comparison saying this other photographer is offering more hours or free albums, can I match it? Er no… just book the other guy!" Lisa, Devlin Photos
"Not really, especially when they are realistic about it. We can often knock a little bit off multibuys, but expecting to pay less than the listing price for a customised version of an existing design is probably not going to be possible and can come across a bit offensive!" Sophie, Crown and Glory
"I totally get why people ask for discounts: I know how horrifying it can be to budget for a wedding. I also think it can be pretty unclear how the whole thing works: is it like walking into a shop where you pay the price on the tag, or like hitting the Medina in Marrakech where you're expected to haggle? Commissioning a photographer isn't something most people have done before, so I don't get offended." Rachel, September Pictures
"We NEVER get offended when people ask for discounts but we probably would be offended if someone said 'Yeah but X can do it for X price, can you come down to that?' as there are so many variables and SO much competition in wedding stationery that it's already a buyer's market. Everyone is already competing at pretty tight margins and we all have their own reasons for pricing the way we do. If you like X's product and it's cheaper, then go for it!" Matt and Leanne, Swoon at the Moon Stationery
Are there any instances when you would never offer a discount?
"If it's asked for without any manners or if someone says that their wedding will be 'really cool' as if that has any affect on how much work I need to do! By the way, when they say that, it usually turns out to be the opposite of cool!" Lisa, Devlin Photos
"If someone was being a jerk about it or expecting a discount for no reason other than they asked!" Sophie, Crown and Glory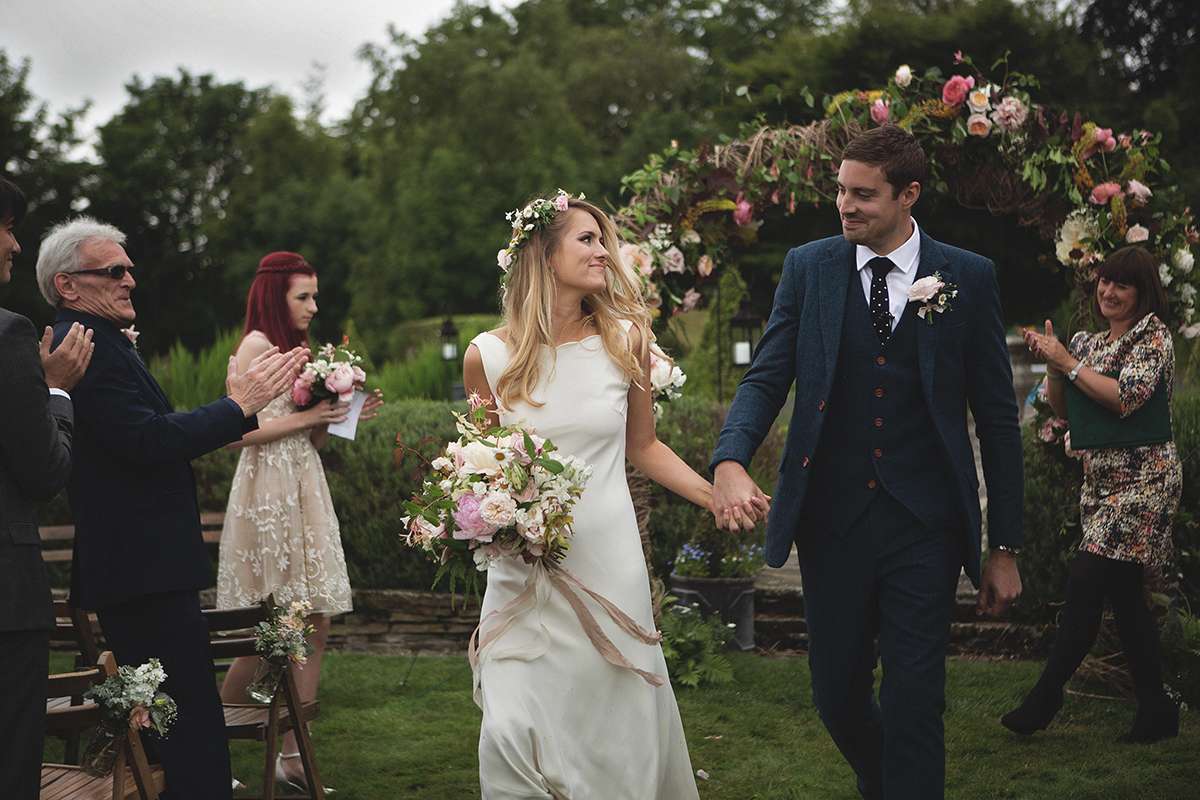 In what situation would you consider giving someone a discount?
"If someone comes to me super last minute and I'm free on their date. I'm also thinking of starting to offer discount if couples can ensure that I will be allowed to photograph their ceremony without silly restrictions. This is something new I've been considering because it breaks my heart when I'm banished from taking images in a ceremony (and it happens all too often). I've just edited images from a Humanist ceremony and seeing how comprehensive their coverage is during the ceremony really made me wonder about how I can orchestrate this more. Maybe by giving couples a Free Reign Ceremony Discount I will have an impact on outdated rules." Lisa, Devlin Photos
"If the client was a long term customer/ fan of the brand we would do our utmost to help them out where we can." Sophie, Crown and Glory
"We don't just discount our rate because a potential client wants us to. But, we will absolutely see if there's a way we can make something work. For instance, maybe you don't actually need photography for your whole 14-hour day. Perhaps you could do without coverage of the rehearsal dinner the night before. You might only really need one of us, not both, if it's just a handful of guests at a registry office." Rachel, September Pictures
"Sometimes people will say 'Scrap the Place Cards, I can't quite stretch to that' so we'll ask them what is affordable and try and come to an arrangement with them. If it's a big order, we may well even throw them in for nothing." Matt and Leanne, Swoon at the Moon Stationery
In your opinion, what is the best way to go about asking for a discount?
"Instead of saying 'can I have money off?' look at what you are prepared to go without. For instance, could you get away with a centrepiece on every other table with flowers? Could you ask someone to gift you the photo album afterwards? Do you really need pudding and a cake? Maybe combine them both and serve ice-cream with slices of the cake? Cheap and delicious!" Lisa, Devlin Photos
"Enquire in a friendly manner. Saying 'If I don't get 25% off these I'll buy them elsewhere/ make them myself" won't get you very far (true story!)
Be reasonable in your expectations of discounting – your supplier still has to make a living, and especially for smaller firms it isn't often easy to offer big discounts.
Offer something in return – shout out on your Instagram? Offer to send them a photo from your wedding for their happy customer album? Write them a testimonial?
Enquire with plenty of time to spare – suppliers aren't going to be able to discount if they have to juggle other work to fit your two week deadline." Sophie, Crown and Glory
"Don't be offended when photographers don't offer discounts. We've set our rates carefully over the years: market research, analysing the cost of doing business, and every time we get a new enquiry I put together an individual quote just for that couple, based on a bunch of different factors (location, date, and so on) I promise we're not just plucking numbers out of the air." Rachel, September Pictures
"The best way to ask is to just be straight up (but not rude) about it! Be honest about what you have to spend and we will try our best to help you." Matt and Leanne, Swoon at the Moon Stationery
"Our advice is for people to be honest. If they have a small budget we can tailor a design to fit that. For example we could use less lanterns to create a focal cluster in the middle of the venue, or you could just use them to decorate the dance floor area. We have plenty of ideas and ways to stretch the budget so don't be afraid to be upfront about how much you can spend. You might just need to be more creative with your ideas and use less product to create a different (and cheaper!) overall look." Aimee, The Hanging Lantern Company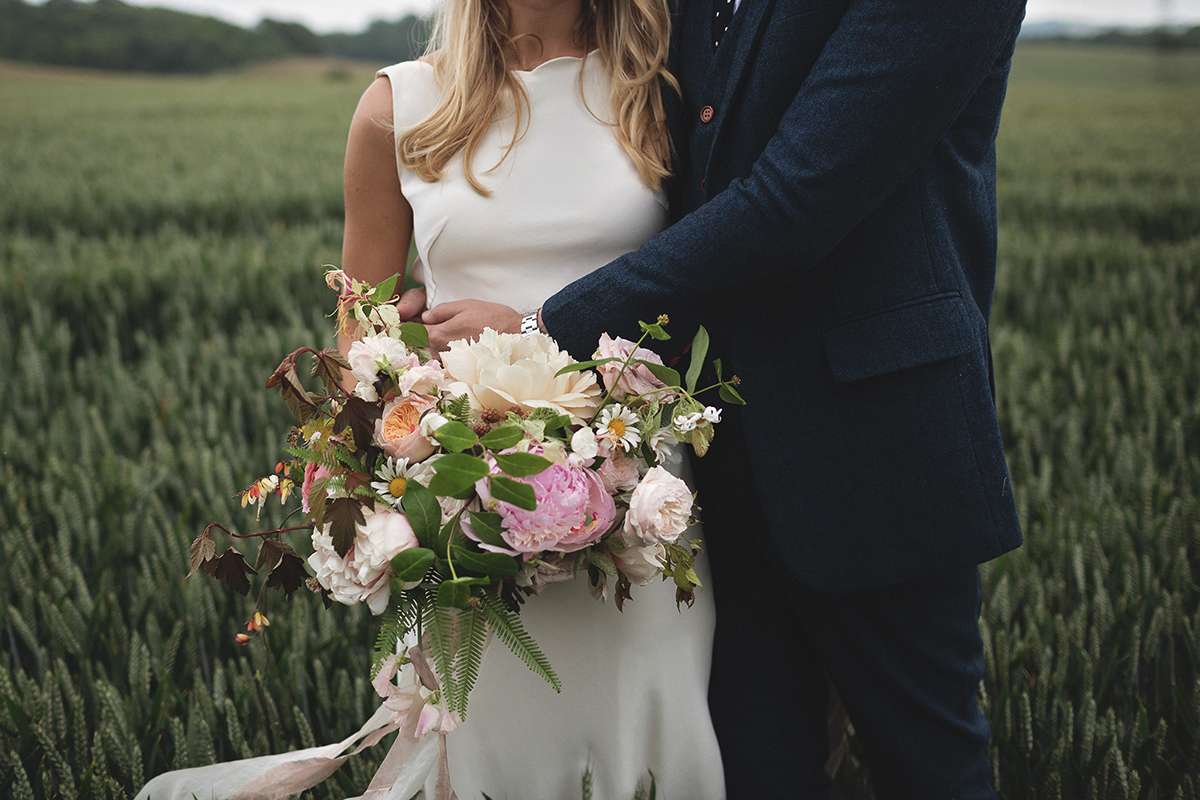 What would be your number one tip for couples on a budget?
"Don't expect discounts when you are having a summer Saturday wedding for 200 guests. If budget is an issue, be creative with what you have. Look at Fridays or even weekdays… Thursday is the new Friday after all! Cull the guest list, if those 200 guests have not bought you dinner in the last two years then why should you buy it for them? Have a smaller daytime do for your nearest and dearest then throw a mighty evening party for all the rest. That will make your budget go a lot further.
Most of your suppliers charge a fair rate for what they do. It's a myth that we are all raking it in. What do you do for a living? Would you be happy doing it for 25% less? I doubt it, so instead of expecting that you can have everything at a discount, look at what your priorities are and where you can either DIY with the help of some friends and family or what can you live without. Or do you have a tradable skill? I shot a wedding for a kitchen fitter when I needed one installing and we did a trade of trades." Lisa, Devlin Photos
"Sign up to the brand's newsletters and stalk them on social media – many will offer sales or discount periods that are exclusive to their followers and mailing lists. Sample sales and seconds sales are also a brilliant way to pick up bargains if you can be open minded for your requirements." Sophie, Crown and Glory
"If you have a set budget, do say so – we can often take on smaller jobs, so a smaller budget isn't necessarily out of the question. Quite often couples want to talk about their photography options but won't give us even a hint of their budget, so it's tricky." Rachel, September Pictures
"Number one tip is: Don't ask, don't get. When we got married, there was only one supplier who didn't cut us a deal. We saved hundreds just by asking nicely, and flattery gets you everywhere!" Matt and Leanne, Swoon at the Moon Stationery