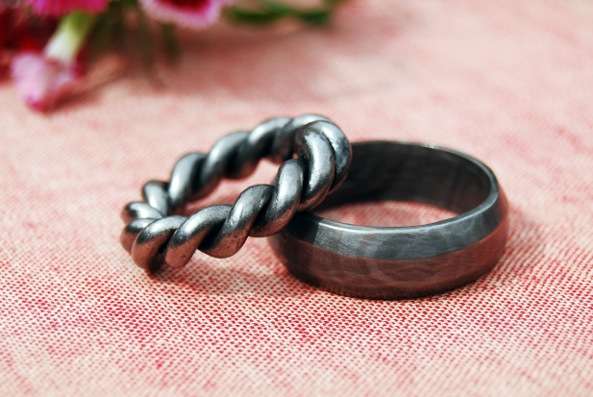 There is something so special about DIY weddings. Even if the final results aren't as perfect as they might be if the couple had booked a professional, to me, DIY weddings are always way more amazing because of those extra personal touches.
Having a DIY wedding means you're thinking about more than just that one day. The projects you do not only put your own stamp on your wedding, but they make this special occasion even more memorable. You're putting a little piece of the two of you into everything you create. That's priceless.
So you're making your own décor, baking a cake, and picking and arranging the flowers… But what about the one thing you'll wear forever, your wedding rings? Have you considered making those too?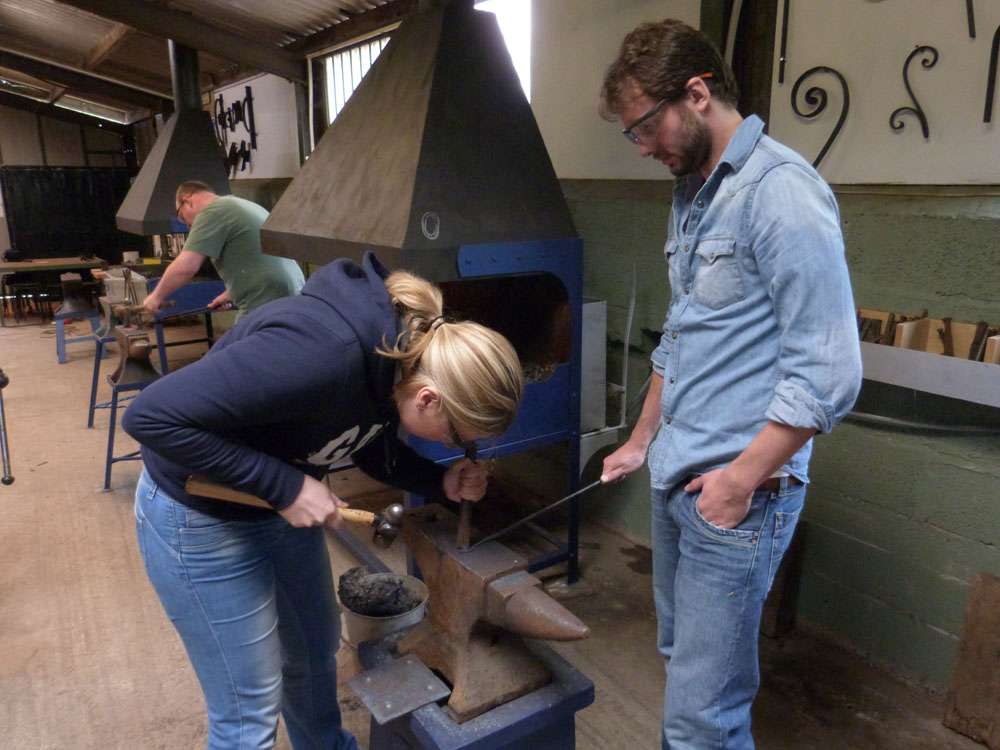 Based in the beautiful Herefordshire countryside, blacksmiths Nicky and Arron launched Oldfield Forge Academy in 2013. They now offer various courses, including one where couples can learn to make each other's wedding rings! How would you like to escape the stresses of wedding planning and have a romantic trip away where you also get to design and make your very own rings?!
The best part is that the wedding rings package can be tailored to meet your own needs. This is not just a case of rocking up and making some rings, you can add on extra fun activities to your trip including ale tasting, river trips, picnics in the woods or evening dinner at one of the local pubs. They even offer luxury accommodation in a nearby cottage if you'd like to make a weekend of it!
The cost of a ring making course is just £174 per couple for a five hour lesson and two rings made of mild iron/ steel (which will be treated to be protected from rusting). The price also includes a bottle of bubbly to celebrate with when you're done and a delicious lunch. Your experienced blacksmith teacher will guide you the whole way through from designing to forging, and will help you create your very own uniquely personal, one-of-a-kind rings. They will teach you a wide range of techniques and you can even etch your own message onto them if you like!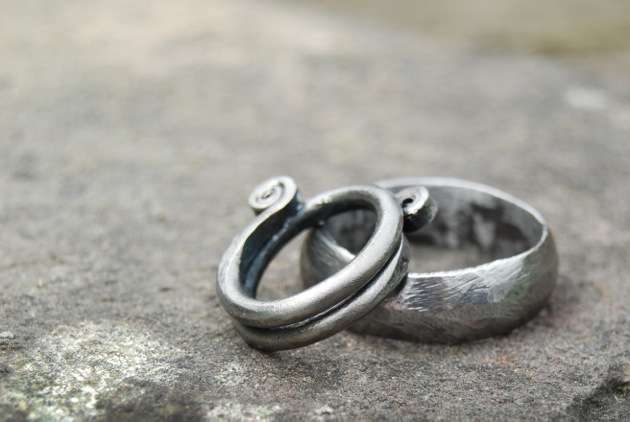 Discount Offer
Oldfield Forge Academy would like to offer an additional 10% off the price of the wedding ring course to all Rock n Roll Bride readers. Simply quote COUPLES10 when you enquire.
For more information on The Oldfield Forge Academy, be sure to check out their website. You can also drop them a line to academy@oldfieldforge.co.uk or call Nicky on 07716 152 354.