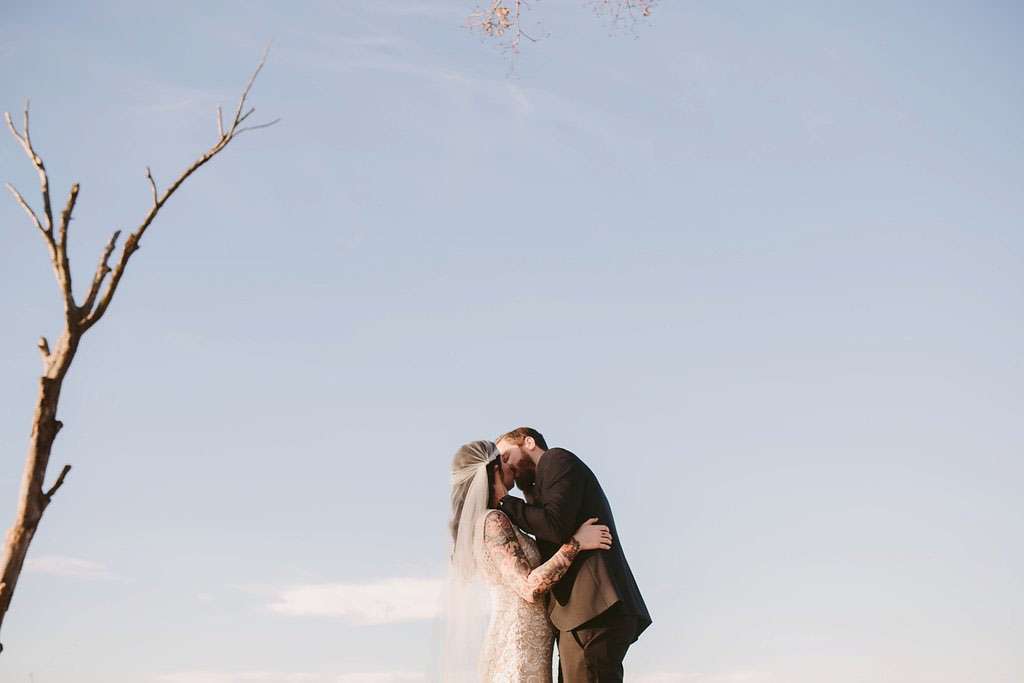 With the average cost of a wedding in the UK allegedly being upwards of £18,000, it's no surprise that more and more alternative brides and grooms are looking for ways to cut costs.
But how can you create a stunning wedding, on a budget, whilst still having the best day possible? Here are my best wedding budgeting tips!
1. Look beyond the traditional
You need a wedding dress, so you go to a bridal boutique… you need a wedding cake so you go to a bakery… you need flowers… well, you get the idea.
This doesn't have to be the case though. The British high street has so much to offer! From clothing stores like Coast and Monsoon offering wedding dress lines, Marks and Spencer and Asda doing wedding cakes and cut flowers being available in nearly every supermarket, looking outside the wedding industry bubble for these things can really save you thousands!
2. Buy secondhand
There are lots of websites that are great resources for secondhand wedding bargains. Look on for-sale.co.uk, eBay and preownedweddingdresses.com for pre-used items, many of which are complete steals!
3. Enter competitions
You'll be amazed what you could end up with. Wedding photography, wedding planning, cakes, dresses, décor, the works! Wedding blogs and magazines often host contests so make sure you enter as many as you can. Remember someone always has to win!
4. Shop out of season
When looking décor particularly, shop in the sales. After Christmas is a great time to get sparkly, kitschy items and post Halloween is the perfect opportunity to really score black vases and table wear, skull candles and themed candy! Don't forget about Valentines Day sales too, especially if you want things pink, red or love themed!
5. Buy in bulk
Especially when it comes to the booze! Instead of using a normal bar service where you have to pay per drink, why not stock up at somewhere like Majestic or Costco? Some of these places will also buy back any alcohol that's not used, and will throw in free glasswear hire for big orders. They always have massive sales after major holidays too.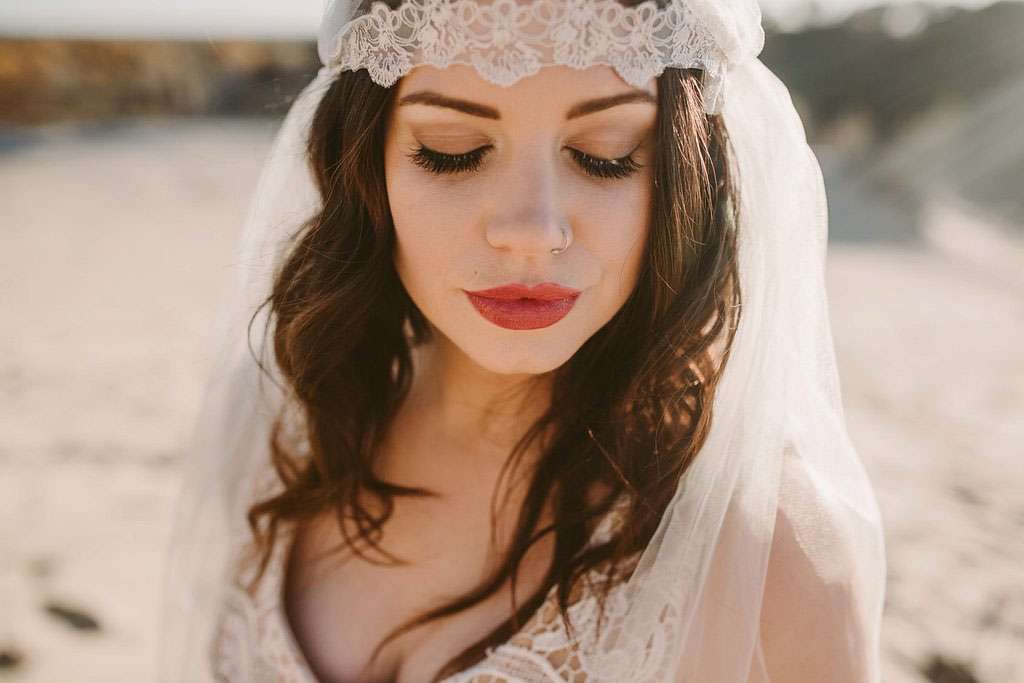 6. Pot luck catering
You might think a standard buffet with soggy sandwiches and dry sausages rolls is all you can afford, but think again! How about asking your guests, instead of gifts, to bring their signature dish? Not only will you end up with a really unique and tasty spread, but it won't cost you a penny!
7. Ask for help
Most of your friends and family will be thrilled to help. Maybe your aunt makes a mean cake or your bestie loves getting crafty? Maybe you mum is obsessed with flowers and your dad is a dab hand with a glue gun? Use them! Just remember to do something nice as a thank you for them afterwards.
8. Go digital
The cost of stationery can really add up. If you're not too bothered about it, and most of your guests are pretty digitally savvy, why not set up a wedsite instead of sending out paper invites? You can put all the information they'll need – and more – on them and people can even RSVP through some of the services out there.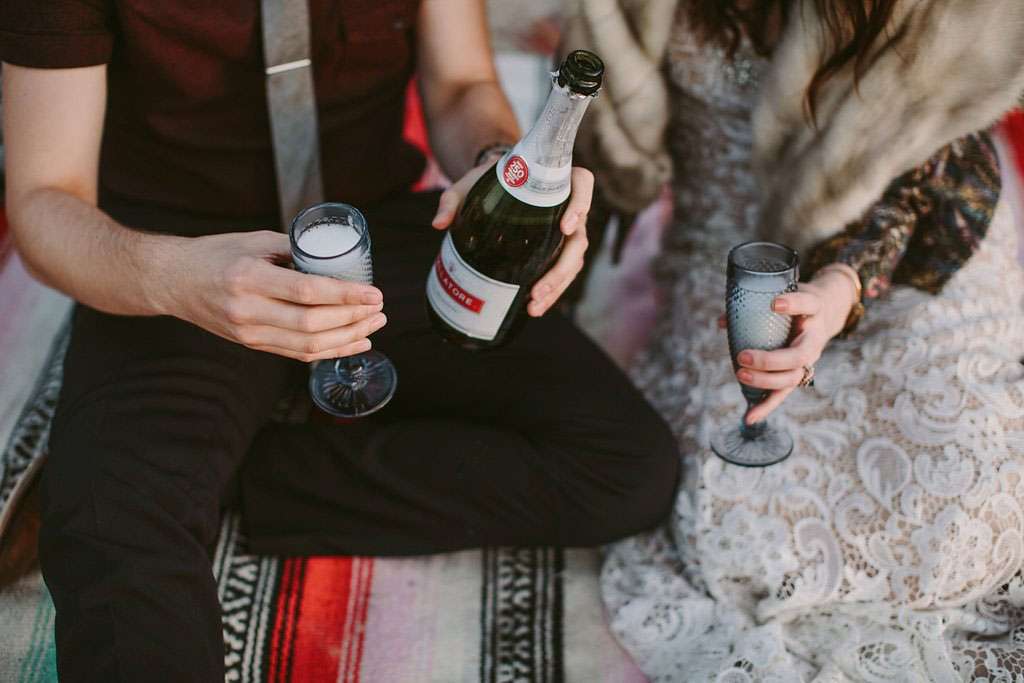 9. Use a trainee
Everyone has to start somewhere, right? If you want to use a professional but don't have a lot to spend, try and find someone just starting out in their trade. Just remember to ask to see their portfolio to make sure they're up to scratch and realise that you might not get the exact same result as using someone with years of experience! You might also want to consider having a trial (if it's something like hair and make up) or to do a pre-wedding shoot (with a photographer) to make sure you are 100% happy before you book them.
10. Make it yourself
Probably the biggest and easiest way for you to save the pennies is to make as much of the wedding yourself as you can. From décor to flowers to cakes, and even whole wedding dresses, I've featured so many killer DIY weddings on this blog. I dare you not to be inspired to do it all yourself after reading through that lot! Just make sure you don't take on too much or end up spending way more on materials that you would have buying the things in the first place!
11. Use a non-wedding venue
The cheapest way to have a reception is to book a non-wedding venue. Wedding venues can charge a premium because they do weddings day in, day out and can offer their couples exactly what they need, all under one roof. However, if traditional isn't your bag then there are a million other places you can have an awesome party on the cheap.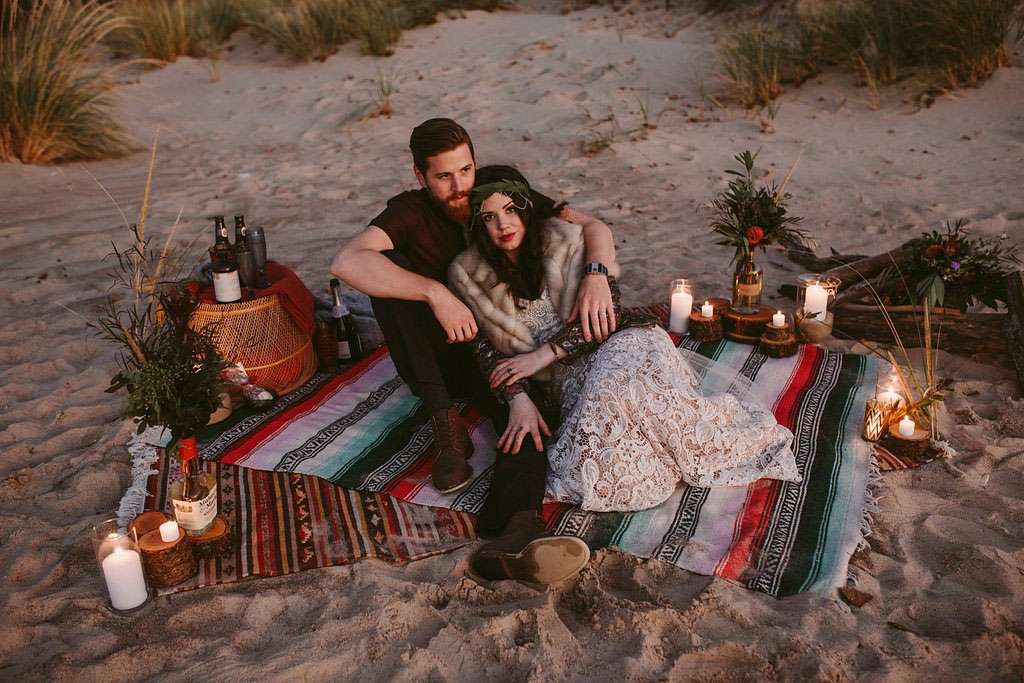 12. Skip the things you don't care about
Not bothered by favours? Couldn't care less about a swanky wedding car? Skip them!
The cheapest way to say "I do" would be to hop down to your local registry office and have a quickie ceremony with just the two of you and some witnesses (you're required to have at least two) present. In England and Wales the cost of this is just £119 (£35 each, paid when you give notice, £45 to register the marriage afterwards, and £4 to purchase the marriage certificate which you will need to prove your marital status in the future).
Anything on top of that is just for fun or prettiness! You don't have to have any of it if you don't want.
For more money saving ideas, be sure to check out all these amazing budget weddings I've featured. Are you having a budget wedding? Got any tips?