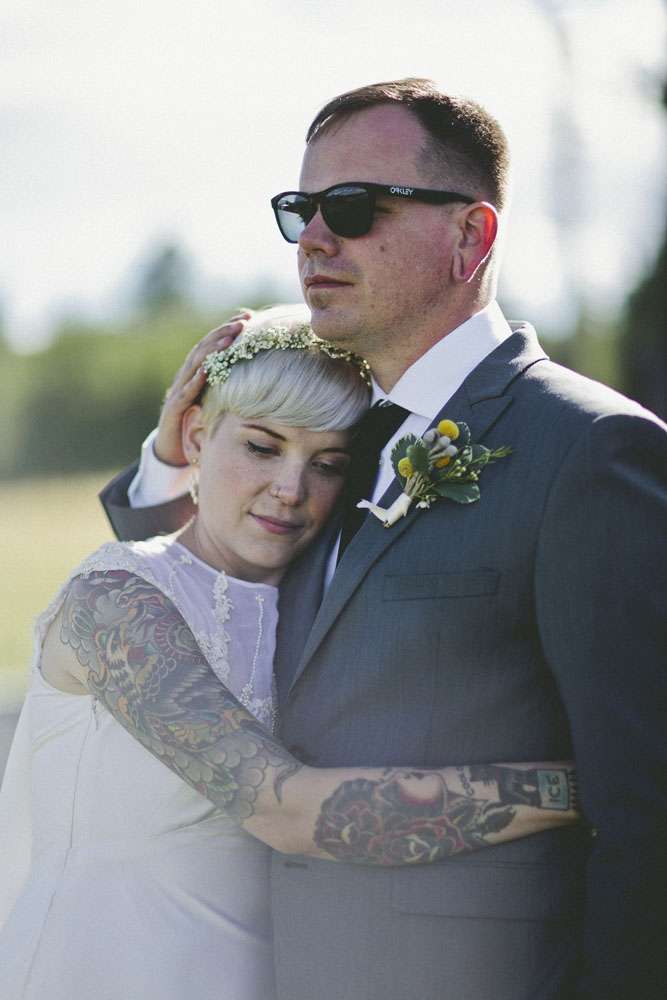 Kayla and Scott wanted a simple wedding that was stress-free for everyone involved – particularly themselves! They chose The Lodge at Elk Valley, Colorado as their venue which worked great as they could all stay there too.
"The night before the wedding was an amazing night", Kayla beganm "We had all of our best friends staying with us at the Lodge and that evening there was a beautiful display of shooting stars flying across the jet black starry sky, with coyotes howling in the distance. It was an experience we will never forget!"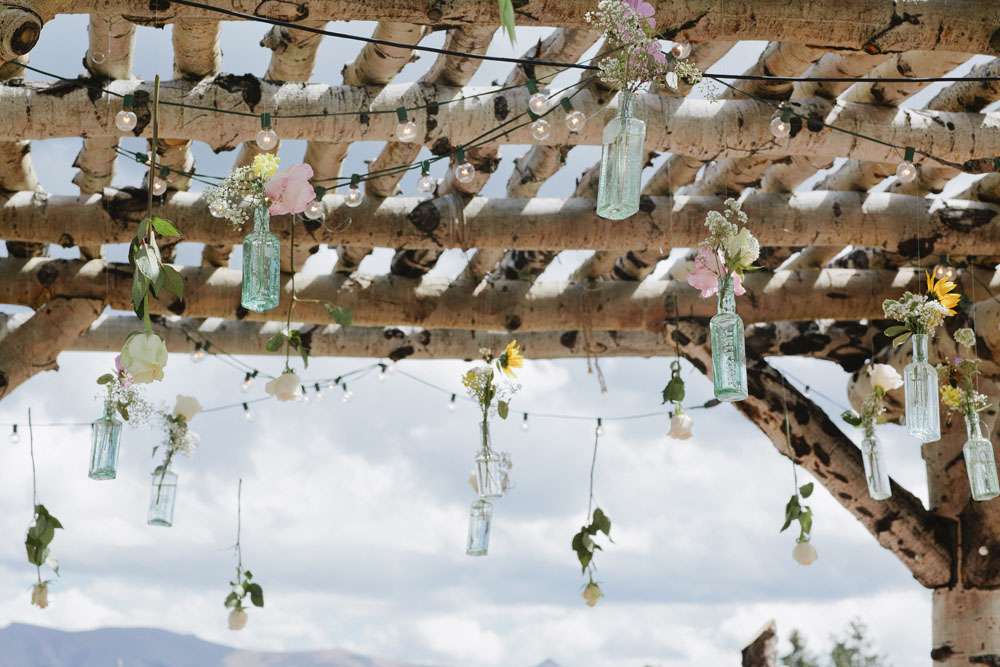 "We wanted the wedding to be simple, classic, and timeless but with our laid back personalities added as a final touch", she continued. "We wanted to have a beautiful wedding that was fun for everyone involved. The wedding was airy and simple with a touch of vintage."
"My favourite special touch was the tiny floral arrangements hanging in vintage glass bottles that my mom collected for the wedding. They hung above us in the pergola during the ceremony and it was beautiful."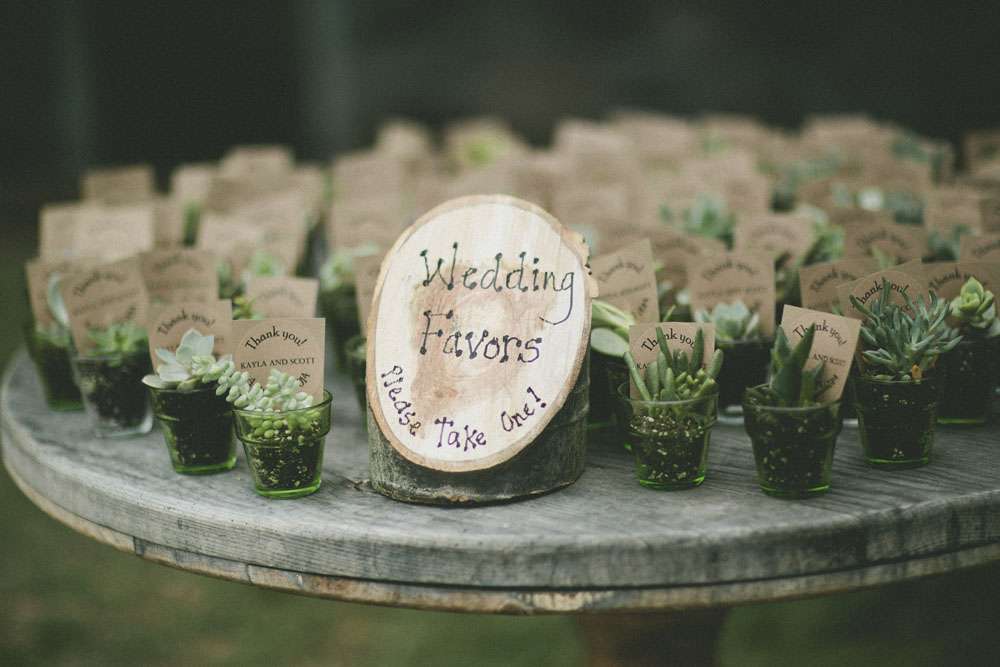 Kayla wore a vintage wedding dress with sandals from Topshop. Her flower crown was homemade. To keep in line with their casual theme, their catering was the Potato Potato Food Truck! "We definitely spent most of the budget on the venue and the photographer. These were the key elements for us and we wanted these two aspects of the wedding to be flawless. We were so pleased!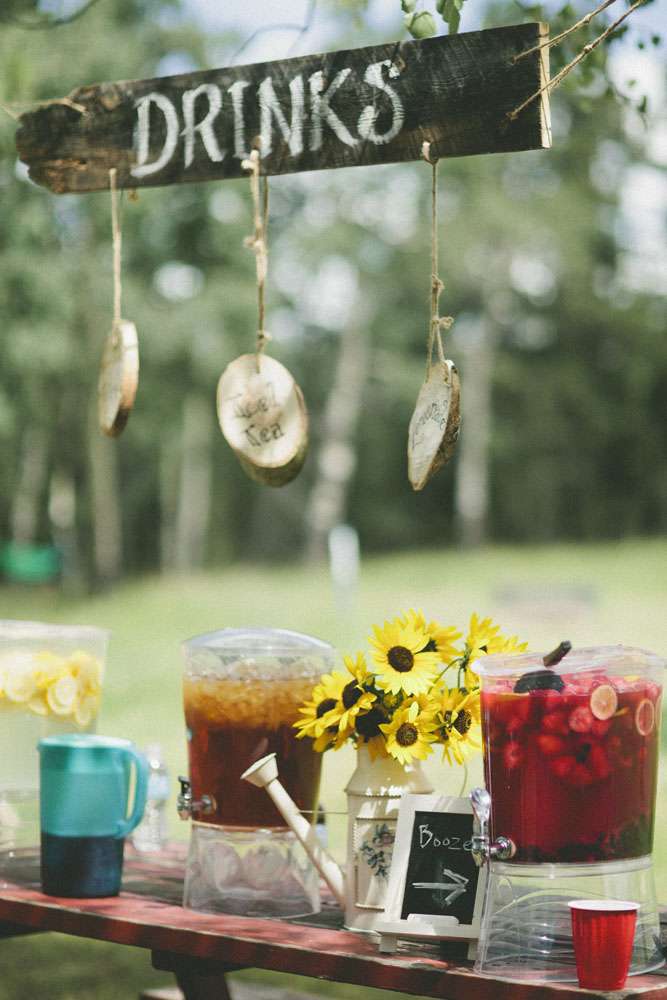 The venue really helped us save by all that it provided for us though. We didn't have to conduct any additional rentals/purchases for things like tables, chairs, silverware, table covers, etc. It really was amazing!"