I'm aware that you like to help people with the planning of their wedding, however mine has now passed. It was a beautiful day and I'm so in love, but I hate my dress. Everytime I look at my photos, I feel sad. I'm a large girl and unfortunately my chest seems to have taken over my photos. When buying my dress I specifically stated that I didn't want my chest to be very obvious in my dress and it was just a nightmare. I was just wondering if you had any advice on how to love my dress and feel happy when I look at my photos? 
I receive emails from women worried about their wedding every single day. "Will it be cool enough?" "How do I deal with my meddling mother-in-law?" "Why are my bridesmaids being such arseholes?"
But sometimes I get an email like this one, and more than with any of the others, I want to drop everything, find the person in real life and give them a massive hug.
I know just how you feel. I spent years loathing the way I looked, critiquing my appearance in every minute detail, hiding behind big, baggy clothes and turning and running if I saw anyone holding a camera. Even though I still struggle with my appearance on a daily basis, I've come a long bloody way. And you can too.
While you might not like the way you looked on your wedding day and every single photograph makes you cringe, that's not the big problem here. The real obstacle is the way you're thinking about yourself.
Yes, your wedding is a special moment in your life, but it is just one day. The relationship you have with yourself lasts a life time and so that's the thing you should be focusing on. So I want you to put away that wedding album and start focusing on all the blessing you have in your life.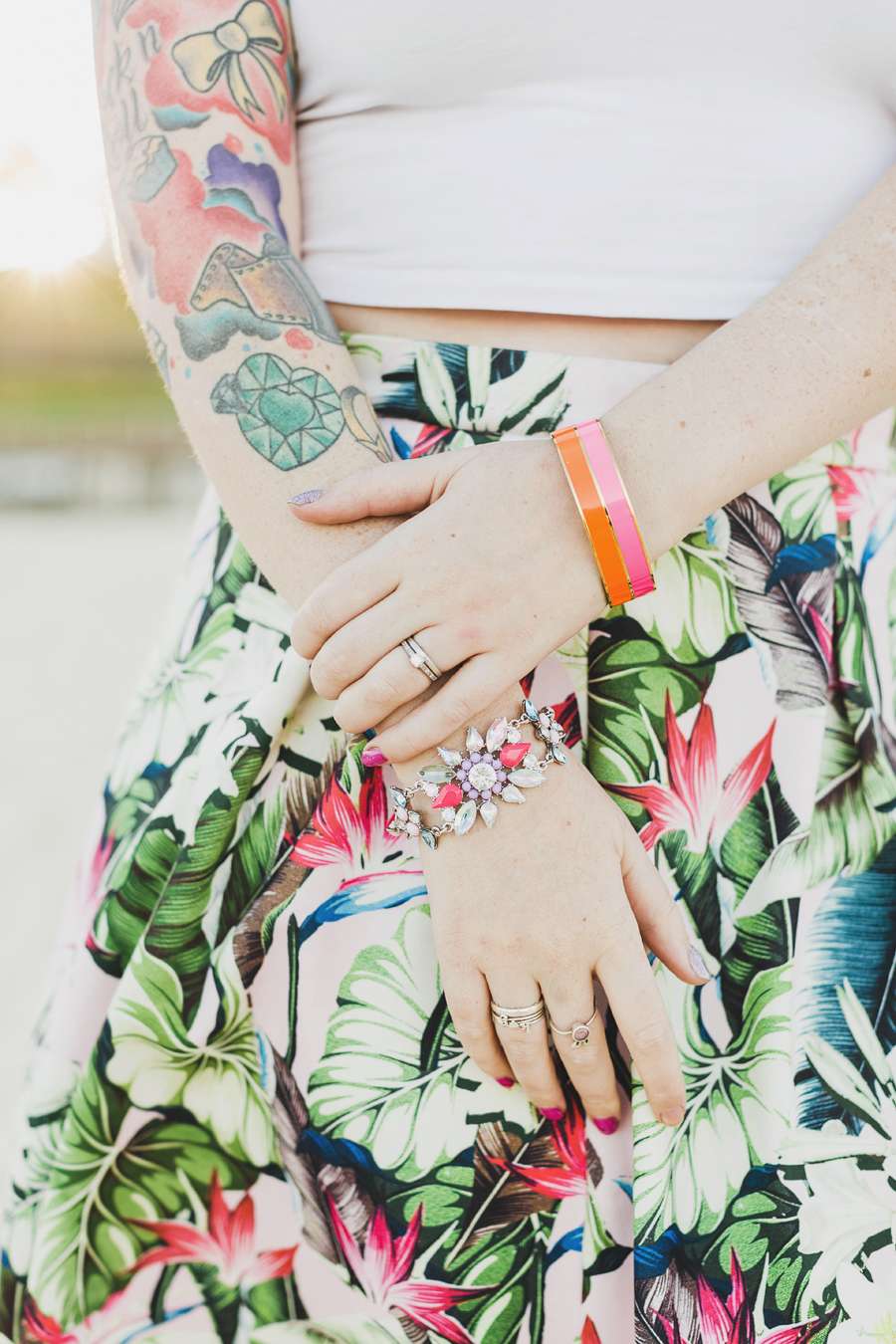 Whenever I feel shitty about the way I look, I like to force myself to do this. I'm going to share some of my own blessings with you today, in the hope that it might encourage you to do the same.
♥ I have a wonderful husband who loves me more than anyone else in the world.
♥ I have a family who care about, love and support me.
♥ I have the best god damn friends in the world.
♥ I'm healthy.
♥ I have a career that I adore.
♥ I have cats that entertain me endlessly.
♥ I live in a world where I can dress the way I want, and act the way I want.
Yes, it's a little cheesy, but reading that list back makes me feel so incredibly grateful to be me, whatever I might look like on the outside.
My friend Gala Darling's whole mission in life is to help women fall in love with themselves. Through her Radical Self Love movement, she has helped thousands of people let go of their self-loathing shackles, allowing them to reach their true, wonderful potential.
Last week, she released Radical Self Love Bootcamp, a six week online course and she actually interviewed me for her lesson on body image. We had a completely amazing (and crazy-honest!) talk about my personal journey from self-loathing to self love, which is included. I would love for you to check it out.
Learning to love yourself can feel a little bit scary and a little bit 'woo-woo', but it's something that I now believe all women should do more of. I didn't always feel that way, and I've had to do a lot of work on myself to get there. Gala has really helped me, not just by knowing her in person, but by the things she writes and shares online. I truly believe she can do the same for you too.