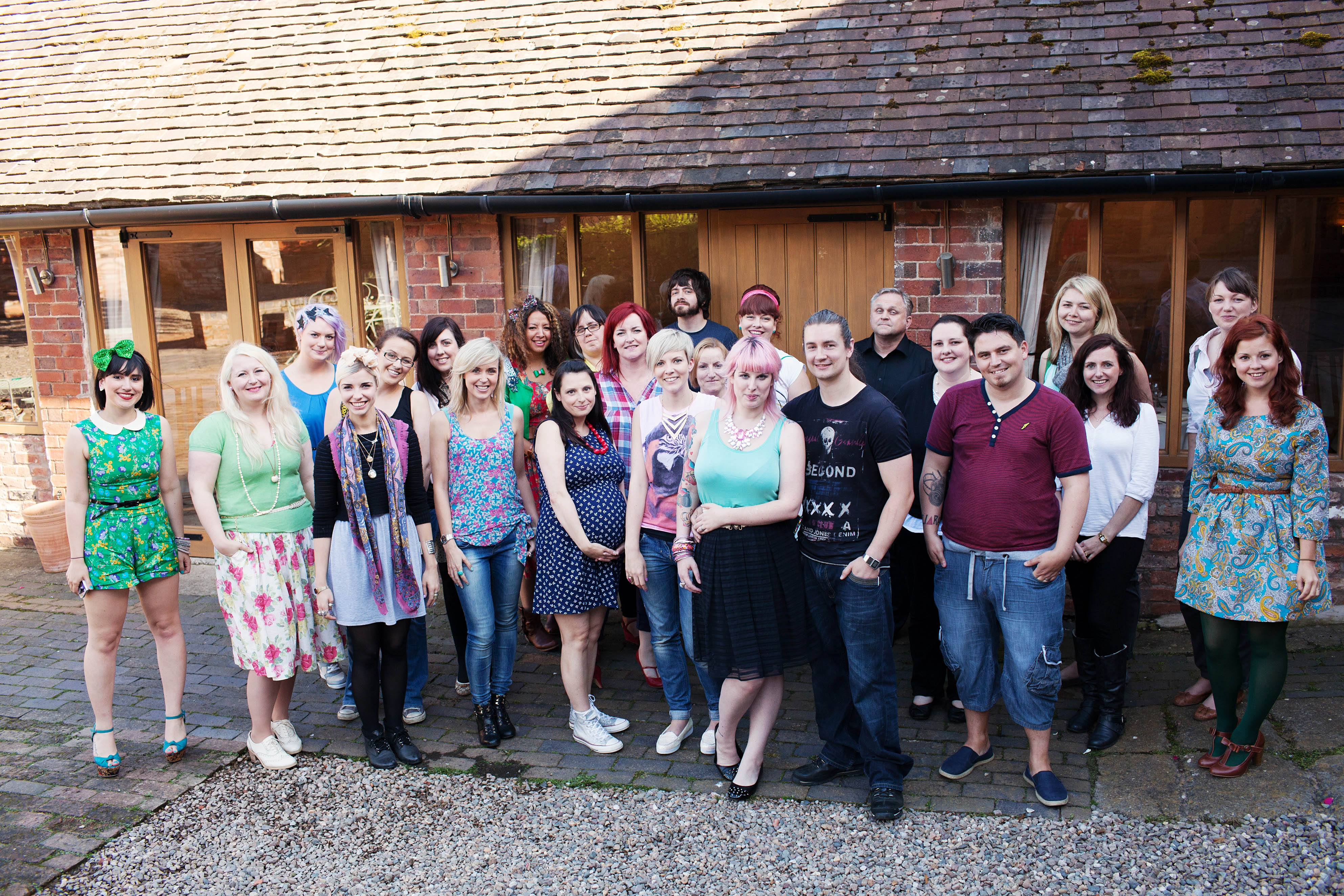 It's a huge cliché but I really have been truely blown away by the response to my School of Rock blogging workshops so far. Each event has sold out quicker than the last, with the most recent one being off the market within 8 hours! You guys really do know how to flatter me.
I know I keep saying this too, but the last event, at Curradine Barns in the West Midlands has got to have been my favourite yet. The venue was stunning, the group that attended were awesome and we even got fed an amazing 3 course meal (all made in house by their head chef) afterwards! Triple win!
I still get ridiculously nervous before each event and I always worry about getting my words out in the right order. I've got a secret to share… when I was about to start talking at this last event my mind literally went blank. Like… there was nothing there. NADDA. Somehow I managed to assemble some thoughts and get stuck in though. I hope no one noticed (although I've kinda given the game away now huh?)
I couldn't do it without Gareth by my side. Not only to answer the techy questions that I suck at answering, but to pick up the slack when I start to babble (it happens!) Plus he pulls funny faces which amuses us all…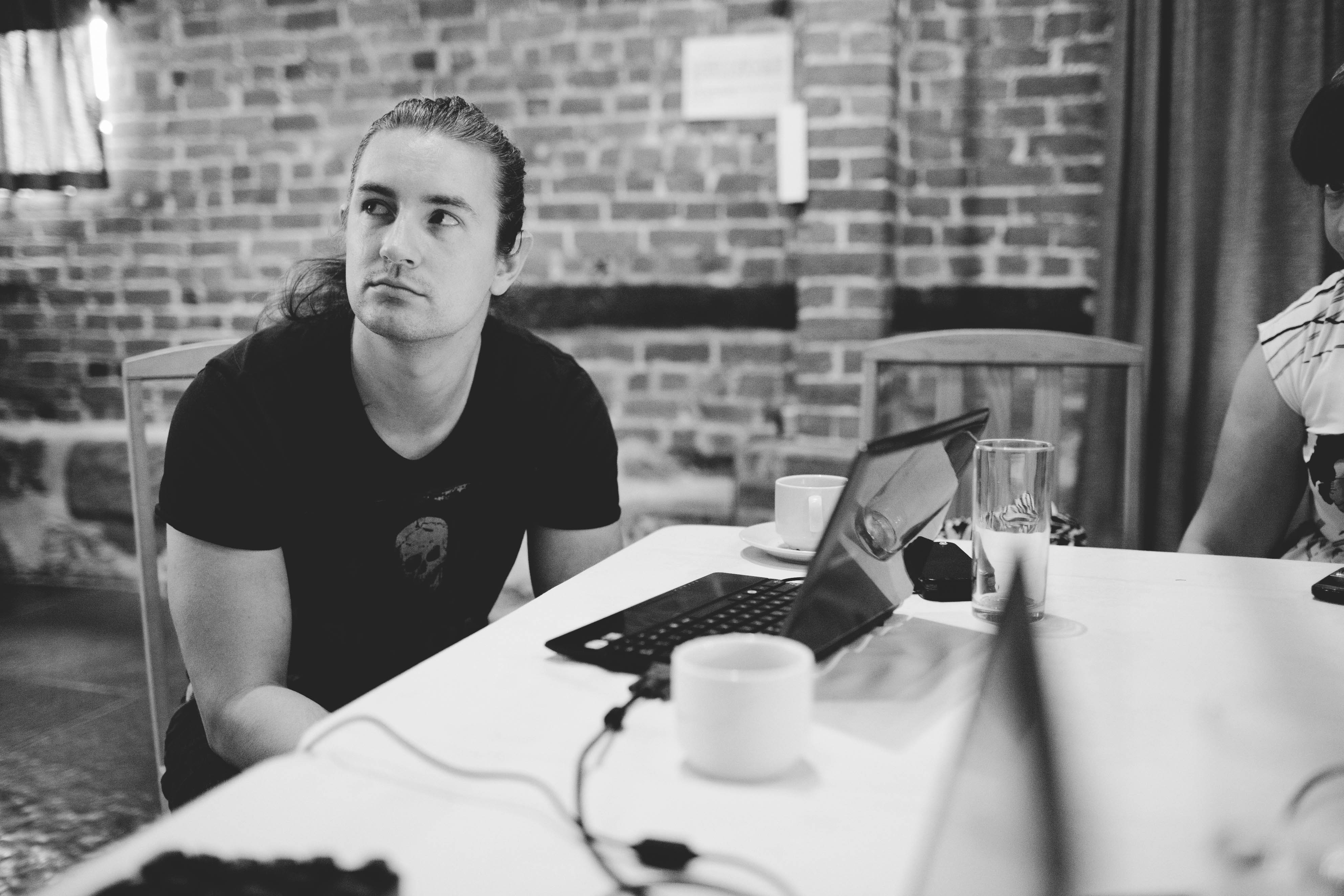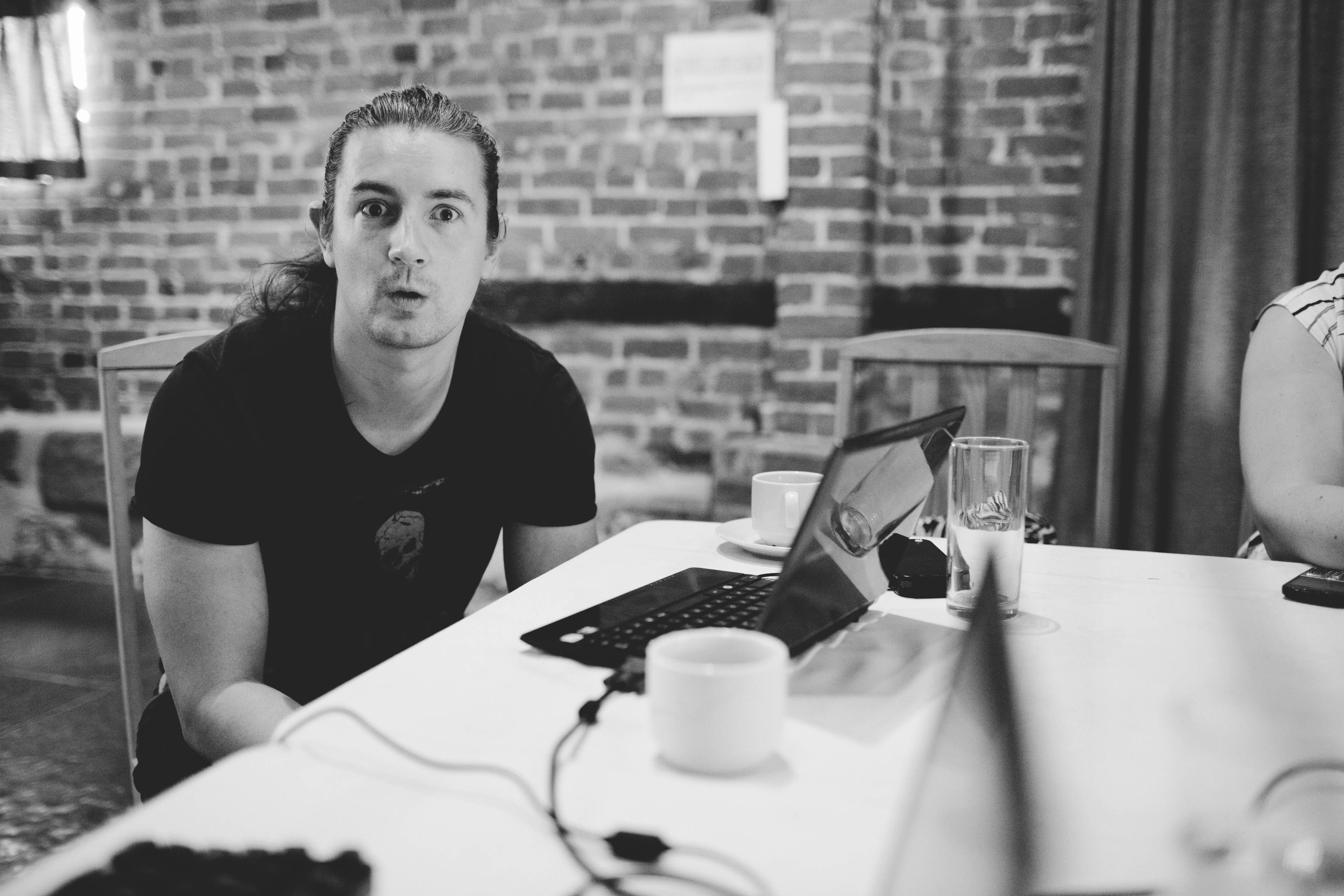 I don't half make some funny faces myself when I'm talking though do I?! Emma said it's because I'm 'super involved and passionate' about what I'm saying… I think it's more likely that I'm just an over-expressive doof.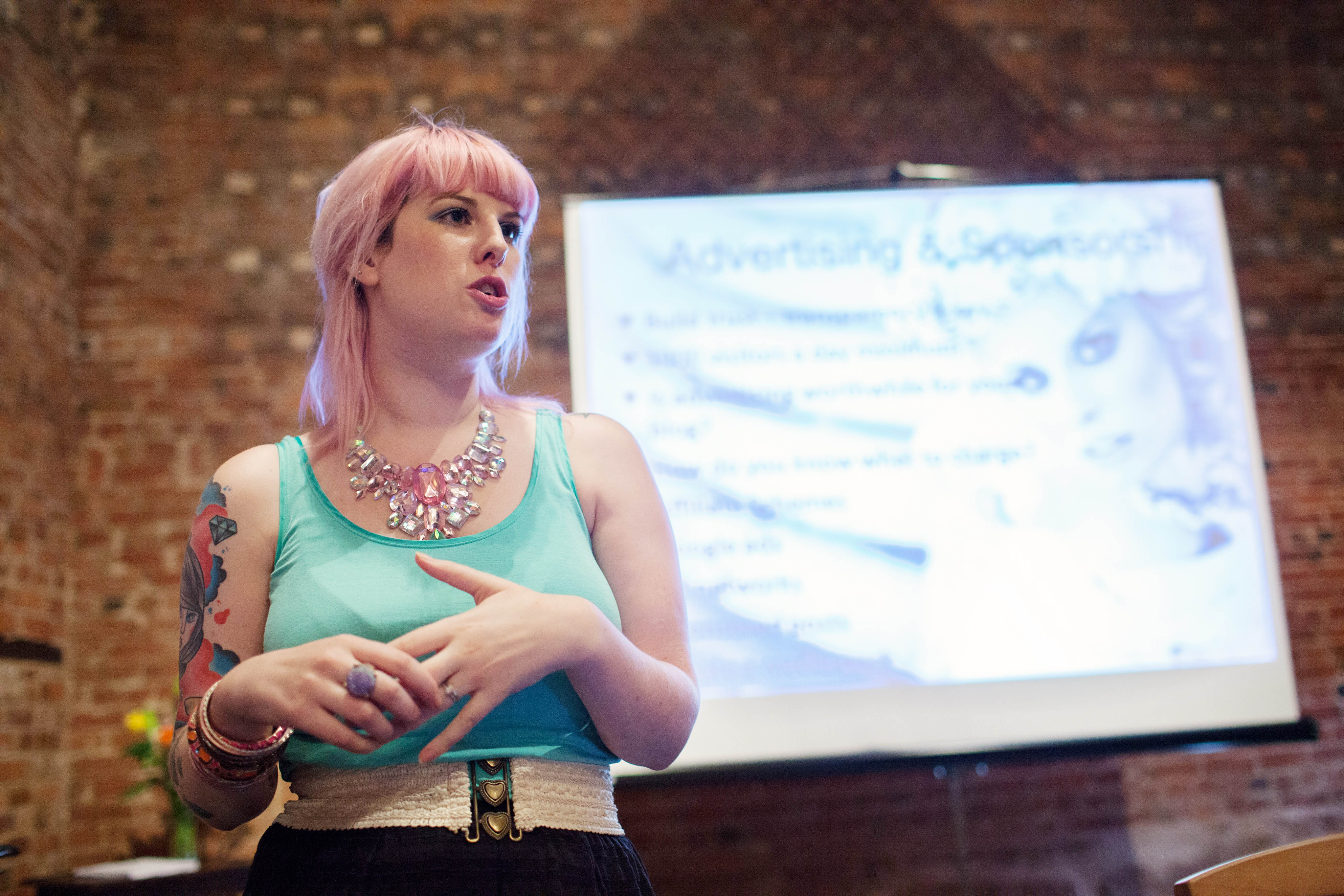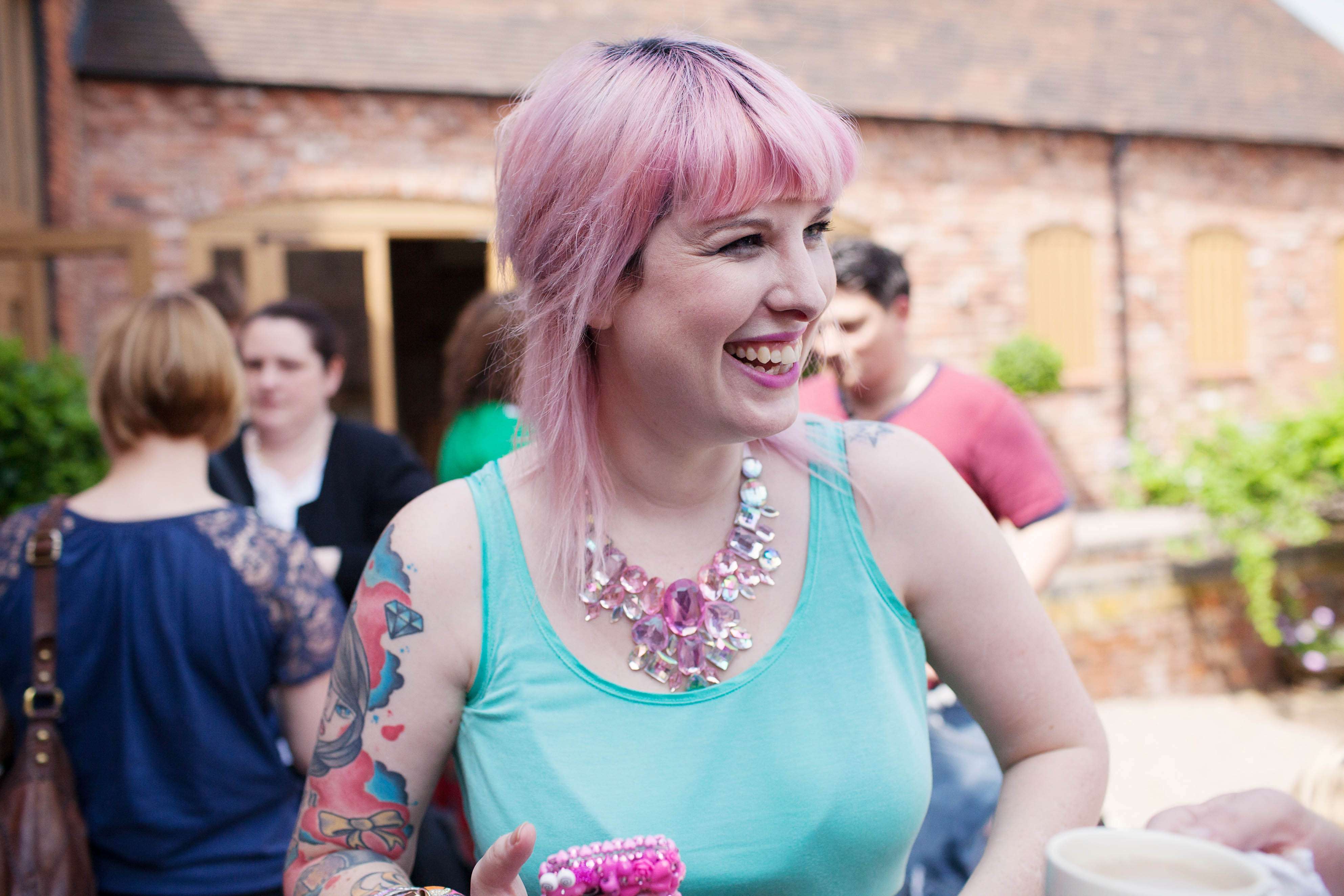 I'm so immensely grateful to Emma Case who took these photos and the amazing Lee of Shutterbox Films for the video! EEEEK. I love it SO MUCH. Look at all those smiling faces… awww…
So, have you been wanting to attend one of my workshops but have missed out so far? Well you are in luck because I'm here today to announce the next date and location.
On Thursday 16th August Gareth & I will be hopping into our tour bus and making our way to Brighton! The seaside town is one of my favourite places in the UK so I can't wait. My sister lives there… as does Roo… and Lisa… so needless to say this is gonna be a jam packed event! The workshop is being held at The Ginger Dog in Kemptown and afterwards I'd like to invite you all to join us for dinner and drinks. And hell, we'll be in Brighton… do I sense an after party?! Yes, yes I do…
The 4 hour workshop (1.30-5.30pm) is all about the art of blogging. Most of the topics discussed will have relevance for anyone who has a blog, whether you're wanting to be a professional blogger, someone who blogs to support their business (i.e. you're a wedding photographer/stationer/caterer with a blog) or you just want to blog for fun! The course isn't specifically aimed at people with wedding-related blogs although most of the examples (and secrets!) I share will probably be related to the wedding industry.
The course will cover the following topics:
♥ How I started Rock n Roll Bride and built readership (and tips on how you can do the same) ♥ Finding your own voice and showcasing your personality ♥ Knowing what to blog about and finding inspiration ♥ Leveraging social media ♥ How I turned my blog into a full time business, advertising and how to make money from your blog ♥ Branding and thinking about yourself as a brand ♥ How to get featured on professional wedding blogs ♥ Dealing with the not so nice bits of blogging ♥ Plenty of time for your questions…
Gareth is also on hand for any of the techy questions that I'm rubbish at answering. The workshop is limited to just 20 attendees (plus a few hangers on no doubt!) and I promise, there are no stupid questions!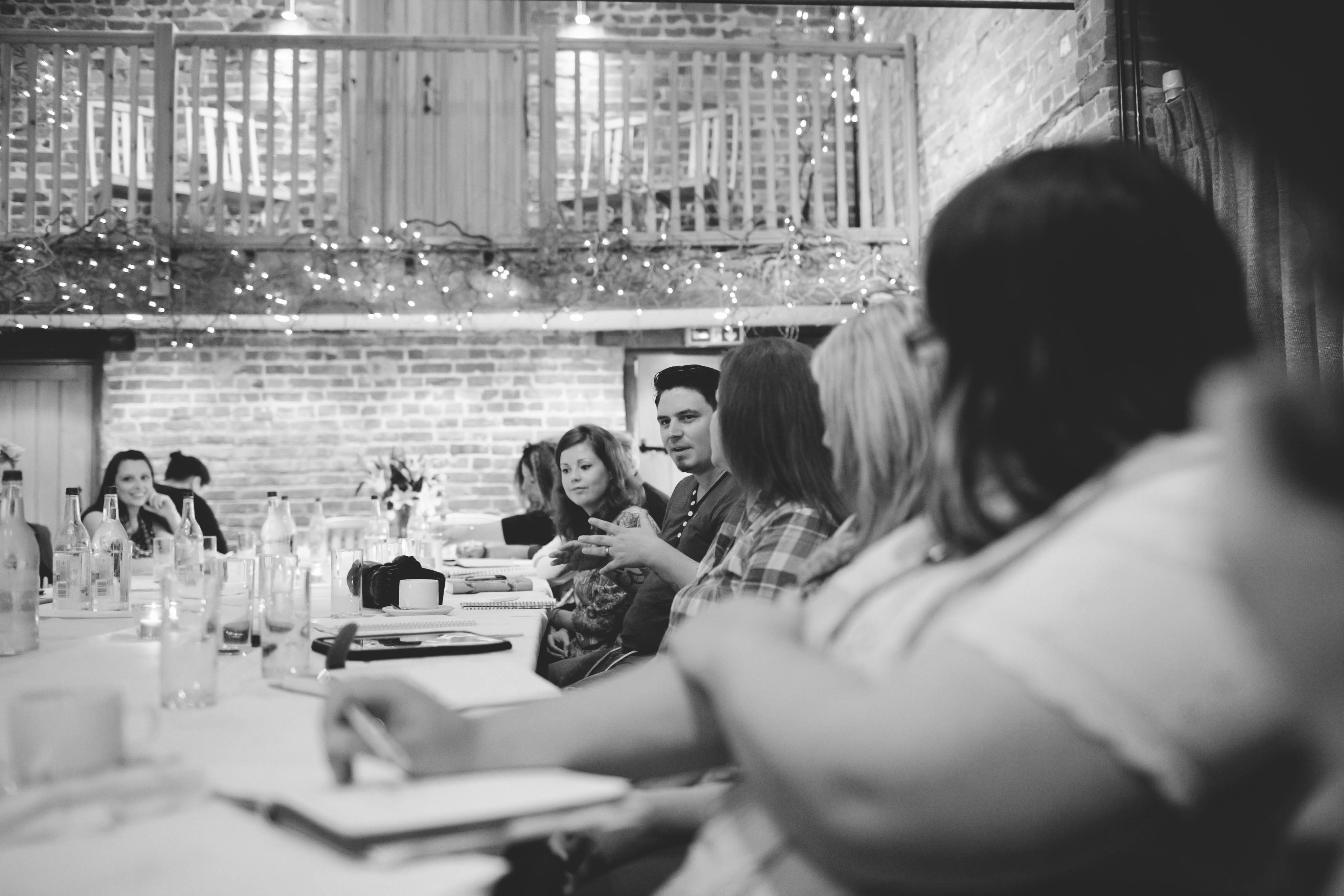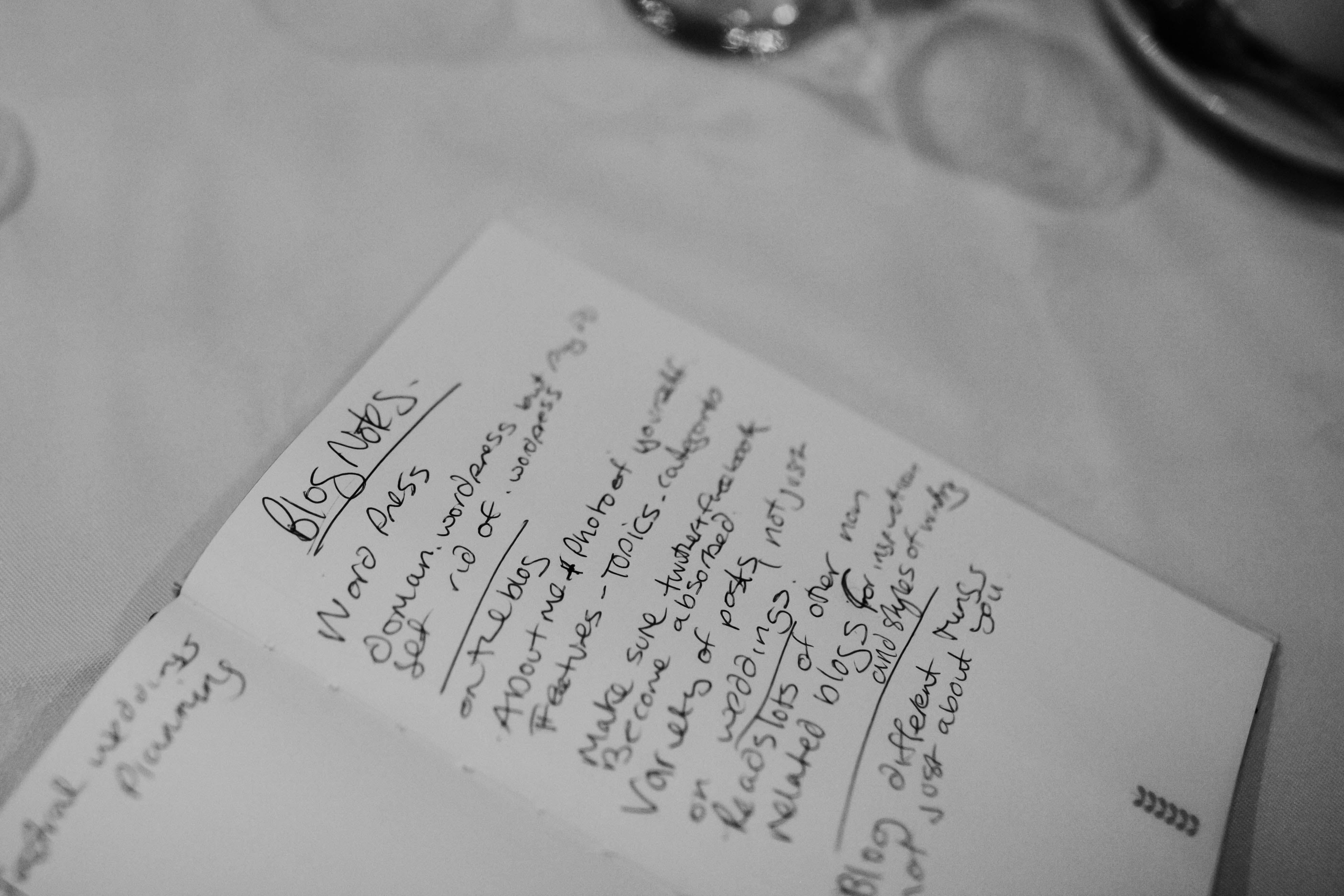 Jo's face in this photo makes me incredibly happy…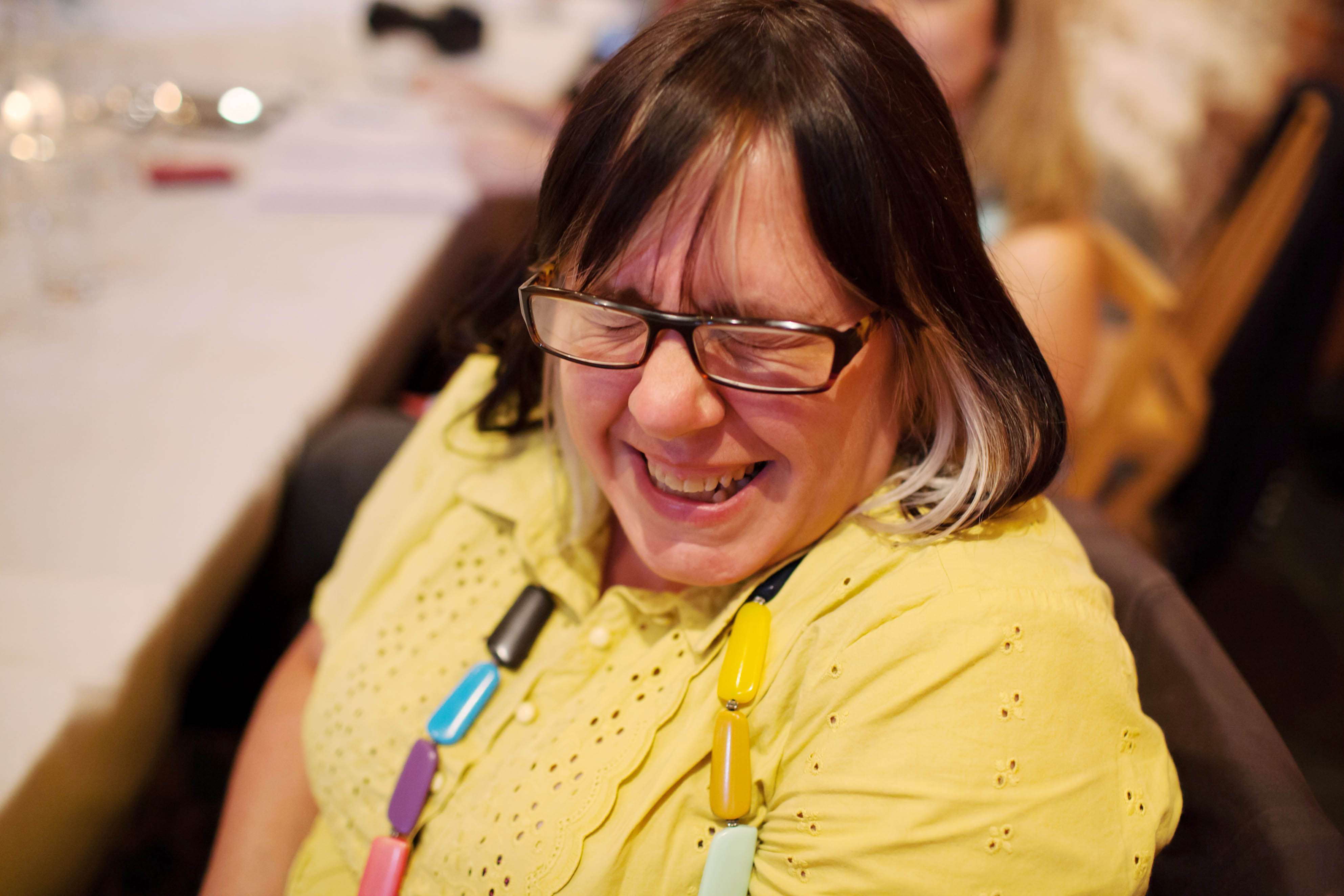 Once all the spaces are booked I'll be getting in touch with everyone with further information about food, accommodation options and to answer any other questions you might have. If you do have any burning questions you want answered before booking please don't hesitate to drop me an email – be quick though, as I said, the last event sold out in just 8 hours!
The price of the course is £99. You can book your space by clicking the paypal button below. I'll be getting in touch with you all via your paypal registered email address. If you have a different preferred email then leave me a note when you purchase or drop me a quick email to let me know.
SOLD OUT
BOOM! I'm looking forward to meeting you already.
EDIT: So, due to high demand we are gonna do a second Brighton date. If you would like to be notified when I release tickets so you dont miss out again, email me!
Supporting Cast:
Photography Credit: Emma Case Photography
Video Credit: Shutterbox Films
Venue:  Curradine Barns
** If you work in/own/know of a venue that might be interested in hosting a future School of Rock workshop then please get in touch!